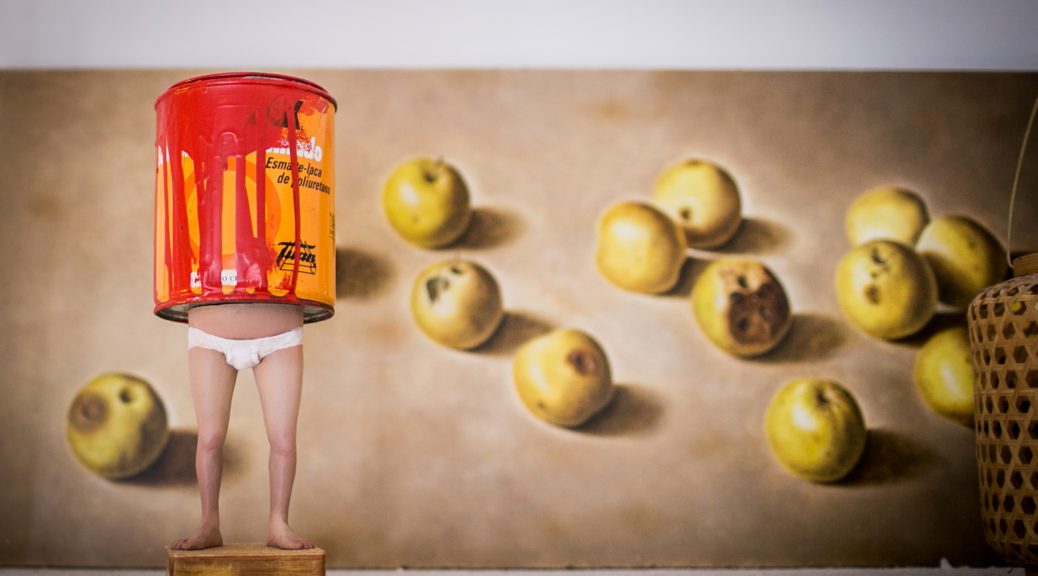 I know it´s only Rock and Roll…but I like it
The first thing Laura and Albert said to us was "we don´t like big weddings and we are not having one". What they had in mind was an intimate ceremony in the backyard of a local boutique hotel and a rock and roll party in a traditional Menorcan countryside house.
It was a week of local fiestas in Albert´s hometown Ferreries (Menorca) and all the streets were decorated with colorful ribbons. Hotel Ses Sucres is located close to the groom´s family home so, on the day of his wedding, he walked there accompanied by his family and friends.
The backyard of this eccentric hotel offered a very simple but picturesque surrounding for a wedding ceremony. Yellow was the color of the day!
After the ceremony, everyone followed the newlyweds to the final destination – garden of a beautiful white house in the middle of the fields. There was a self-service open bar, a vintage neon light with bride and groom´s initial and plenty of life music. The DJ played all time classics only from vinyl records and, as far as we are concerned, this event made it to the top on the list of non-traditional weddings.