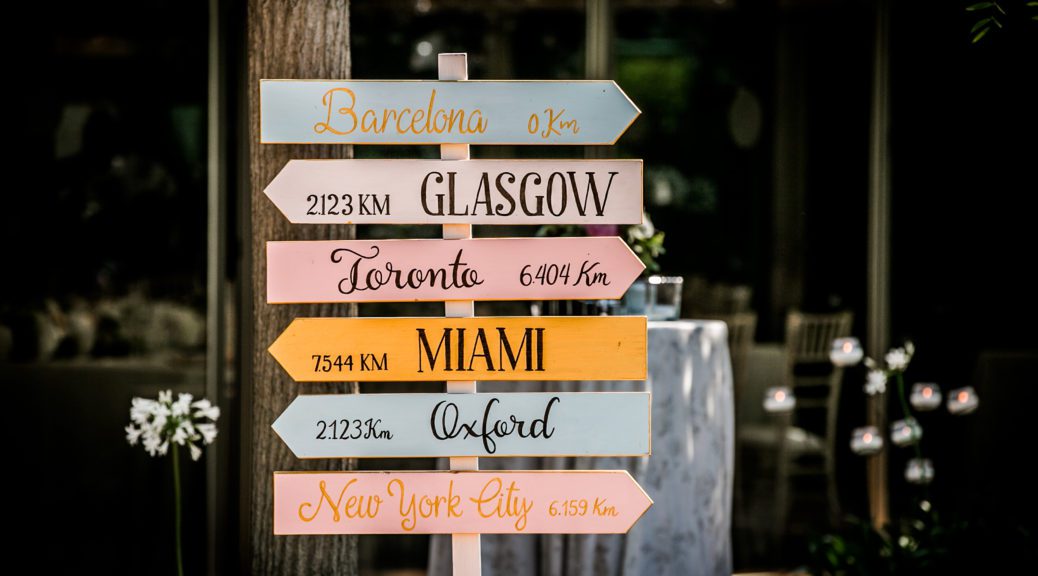 Wedding in the heart of Barcelona – Hotel Miramar
Wedding in the heart of Barcelona – Hotel Miramar
This was not a typical wedding. Some guest wore saris while others put on kilts. In fact, the groom himself had a personalized kilt designed especially for the occasion. The bride chose traditional white, but it did not stop her from performing for her newly married husband with a group of Bollywood dancers.
There were soap bubbles, Scottish Whiskey in personalized flasks, inflatable doll on a wheelchair and tones of laughter mixed with tears of happiness.
While planning their wedding, Ana and Neil put tradition on hold and took things in their own hands. They followed their personal vision and organized a tailor-made wedding to fit them, and only them, perfectly. They got married in the heart of Barcelona. Hotel Miramar is situated on top of Montjuic right in front of the sea. It is an ideal destination to celebrate a city wedding, the views are fantastic and the city center is just round the corner.
Photographer: Andreu Doz Photography – Venue: Hotel Miramar Barcelona – Wedding Planner: Entre tonos pastel – Decoration: Távola Floral Design – Make up and Hairstyle: El tocador de Brenda &  Laura Aragón –  Video: Ensu – Ceremony Official: The weddingman – Vestido: Rosa Clará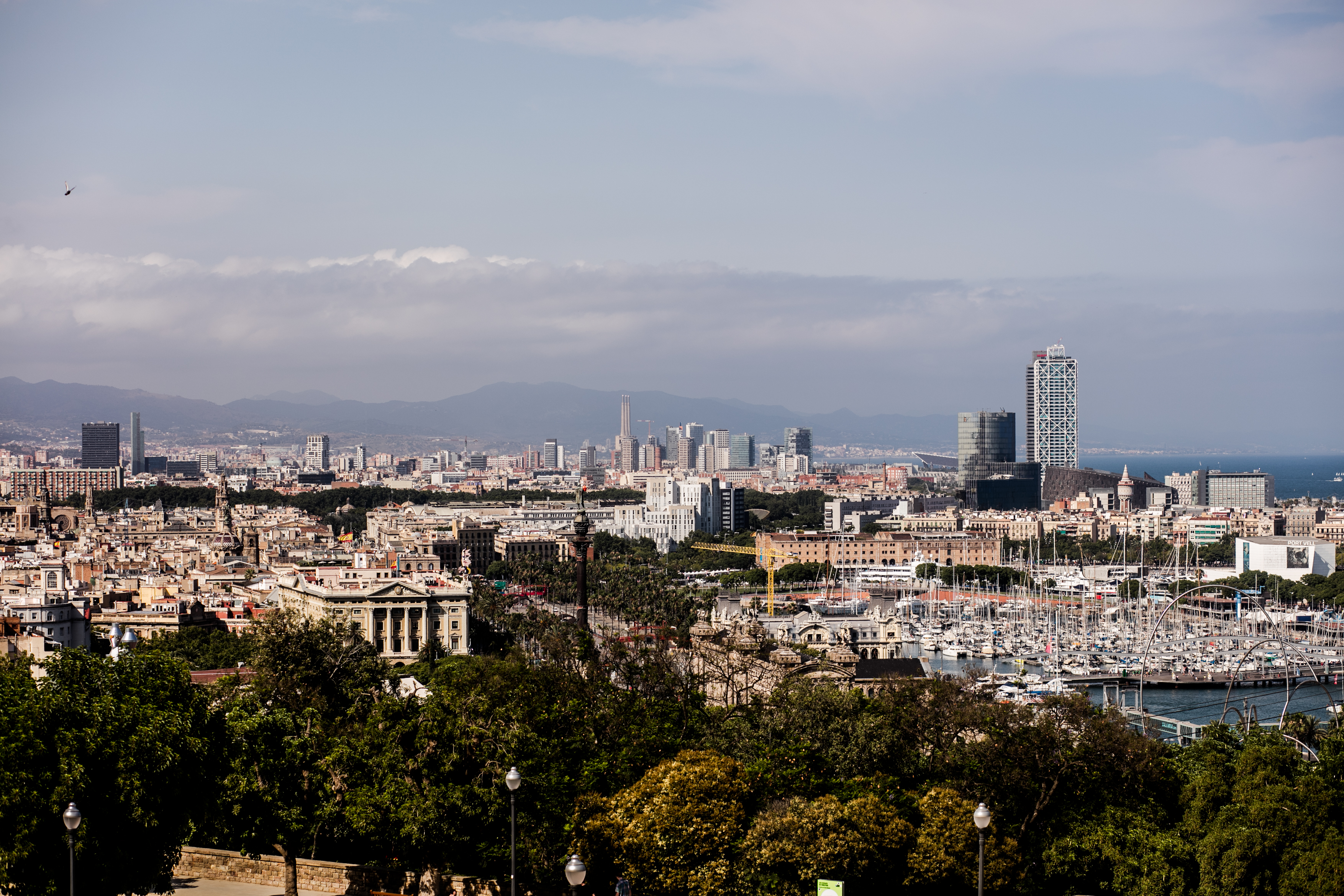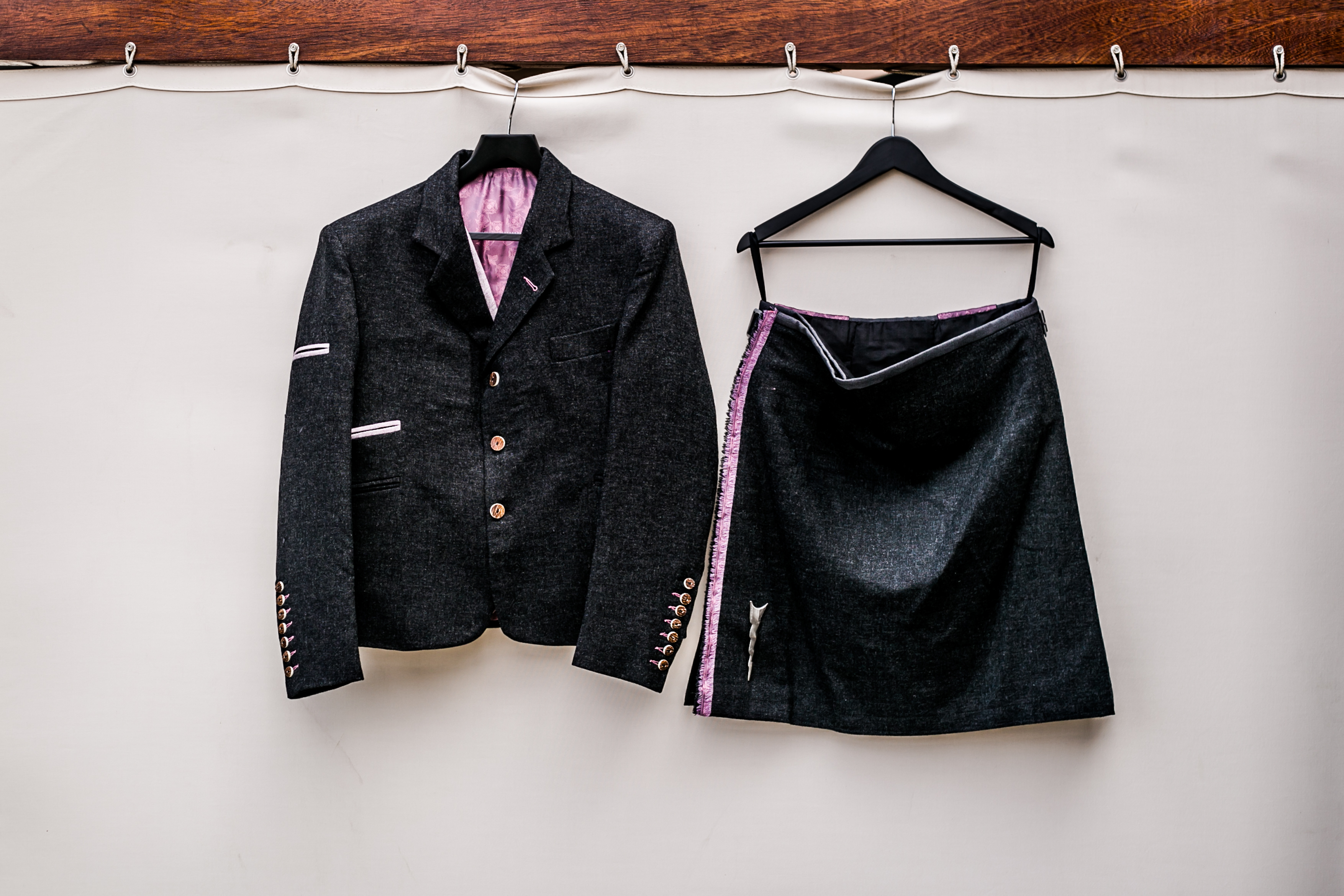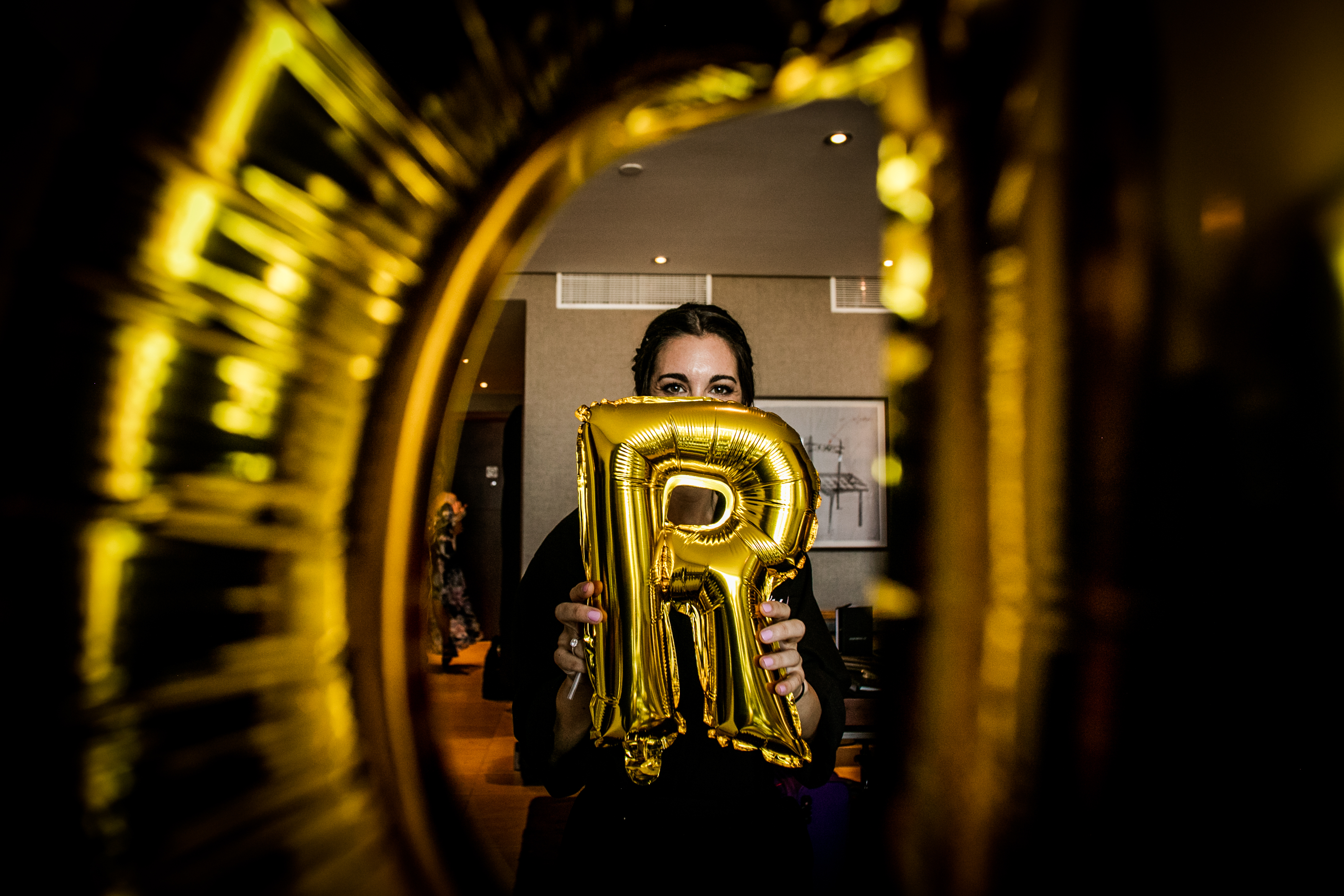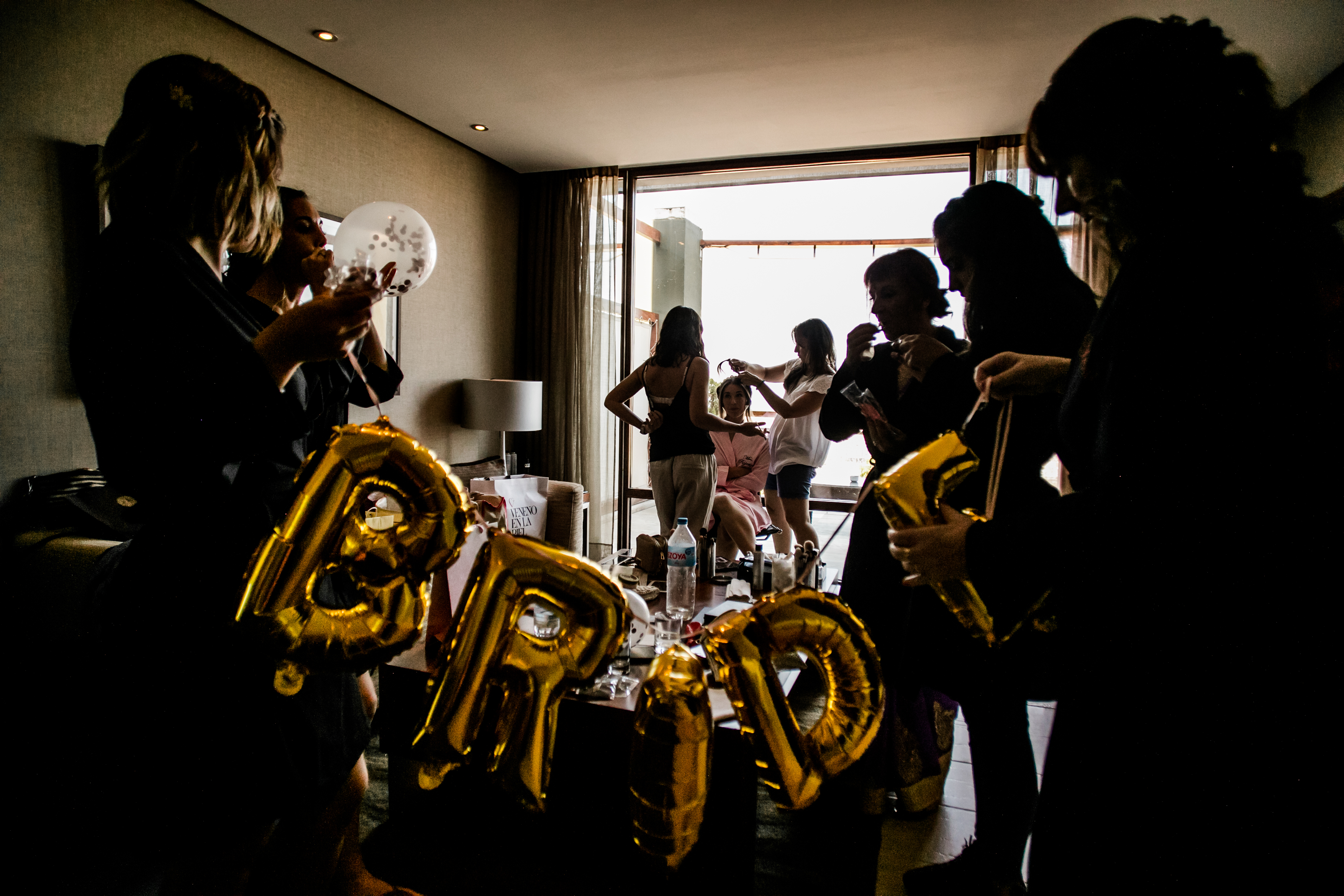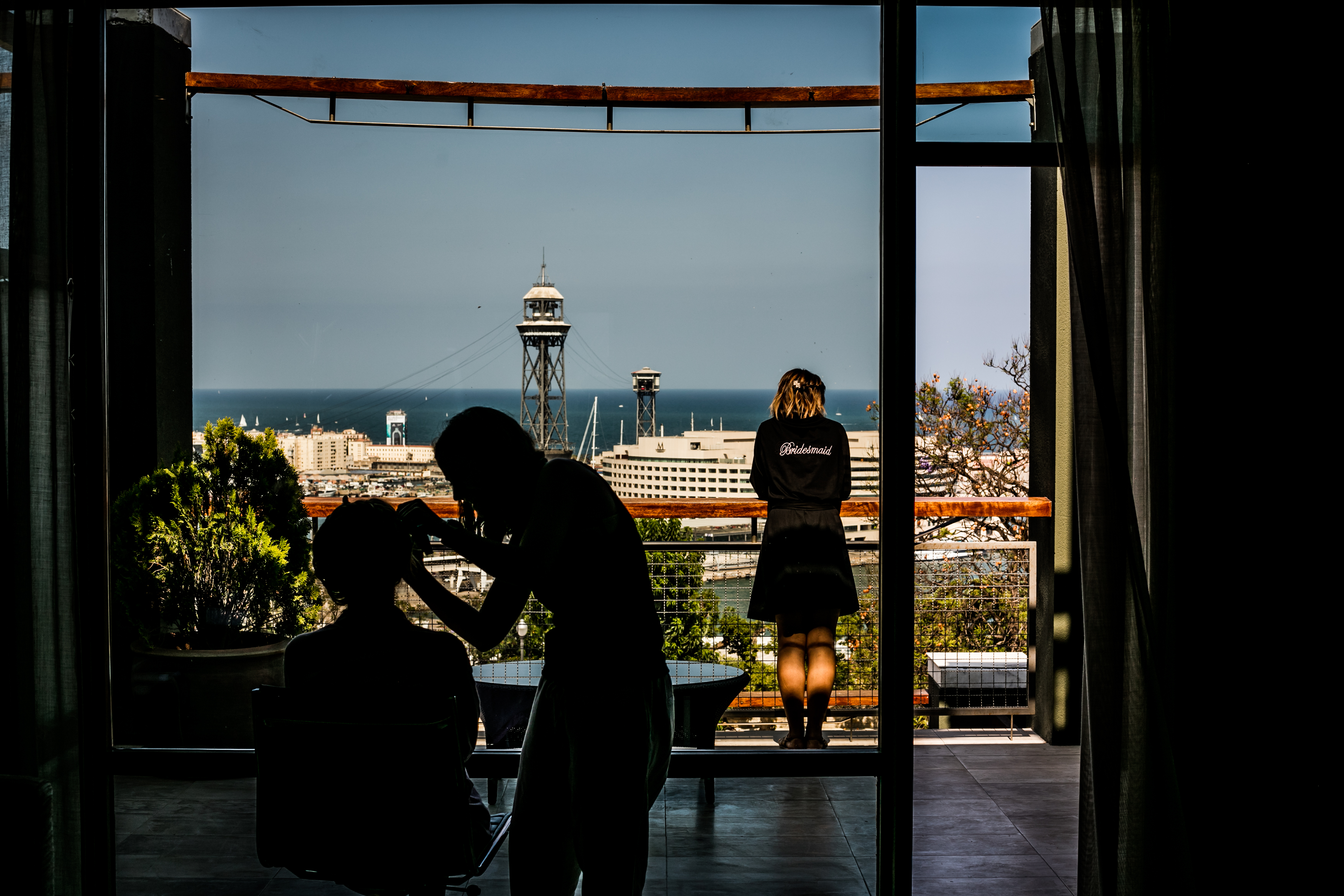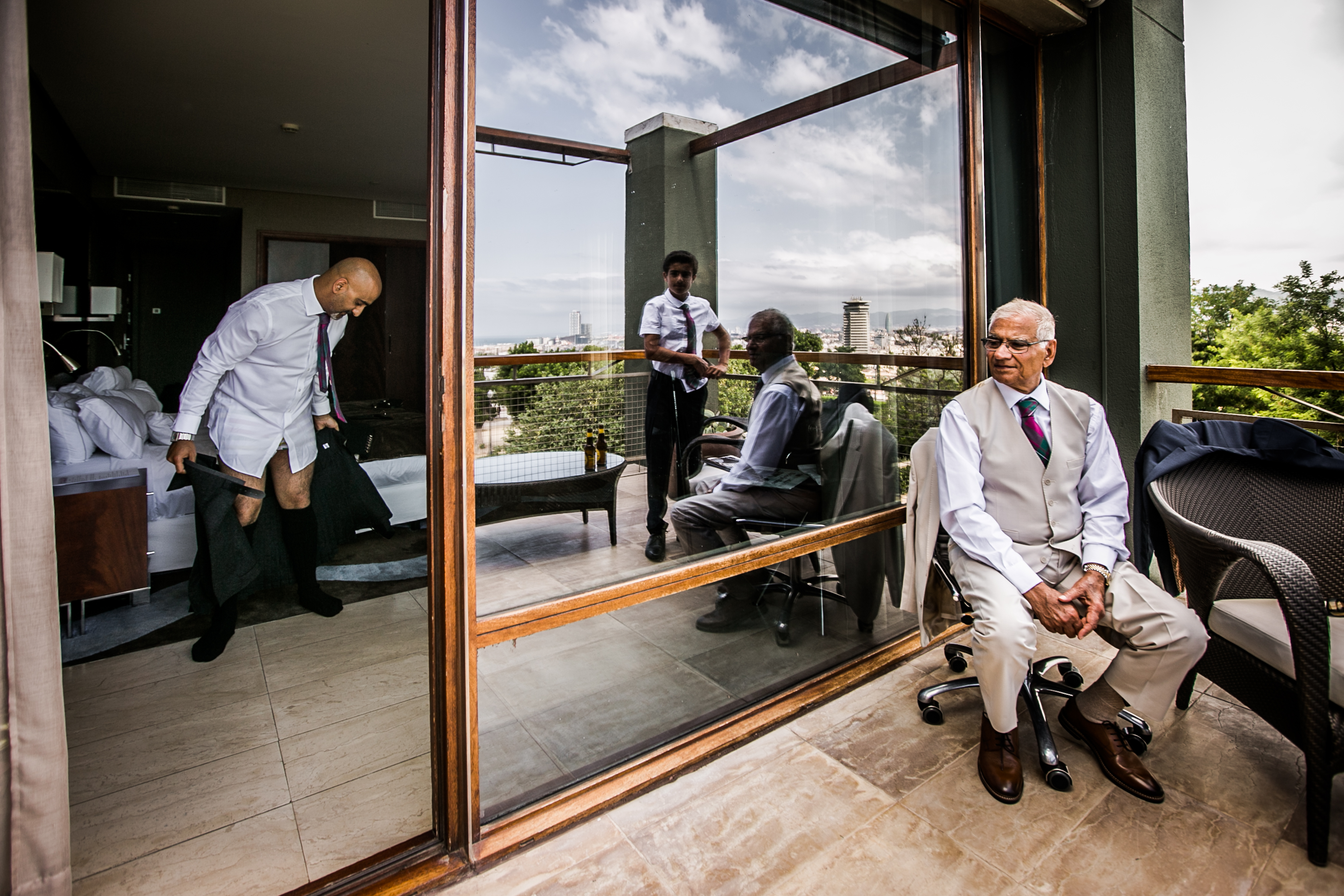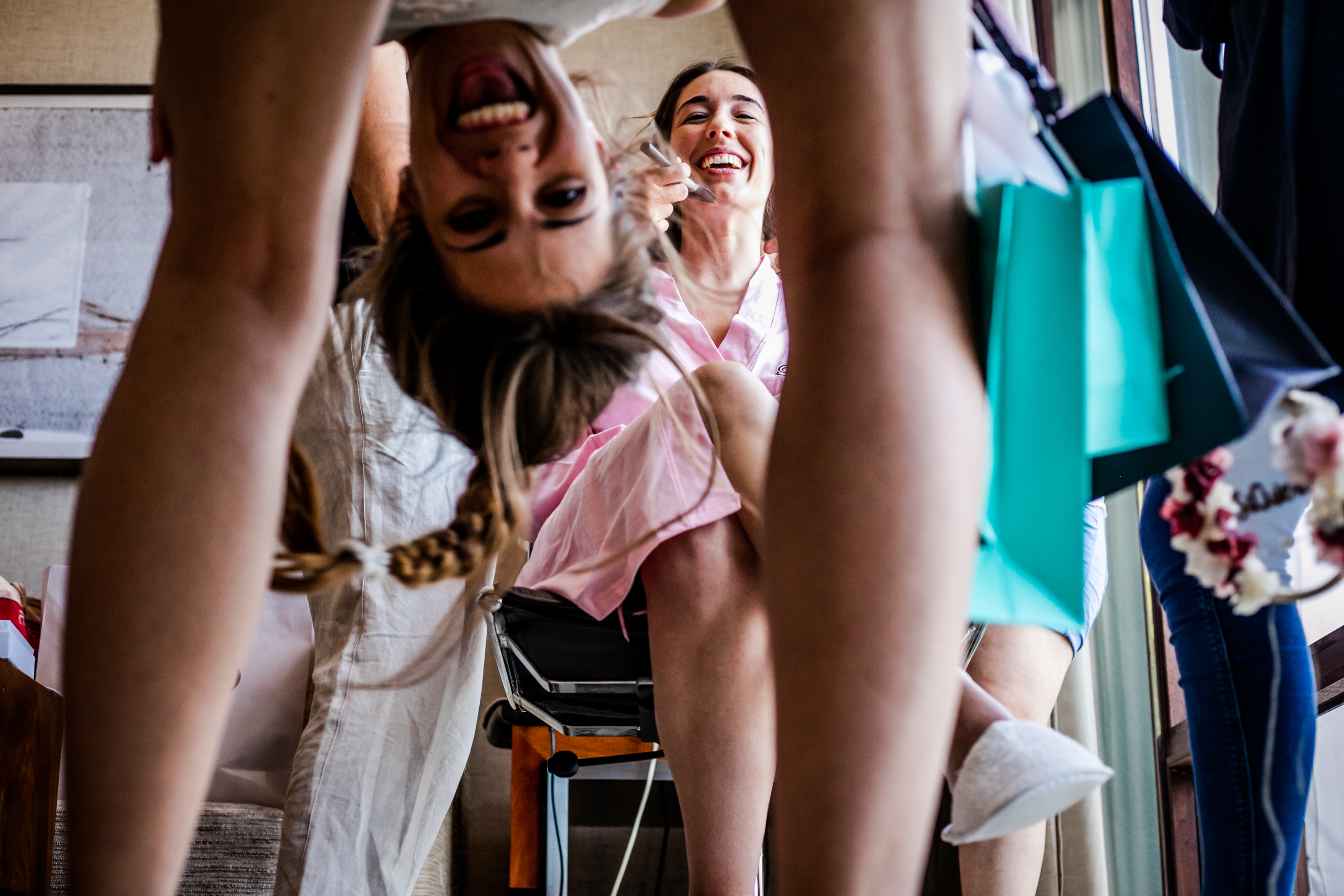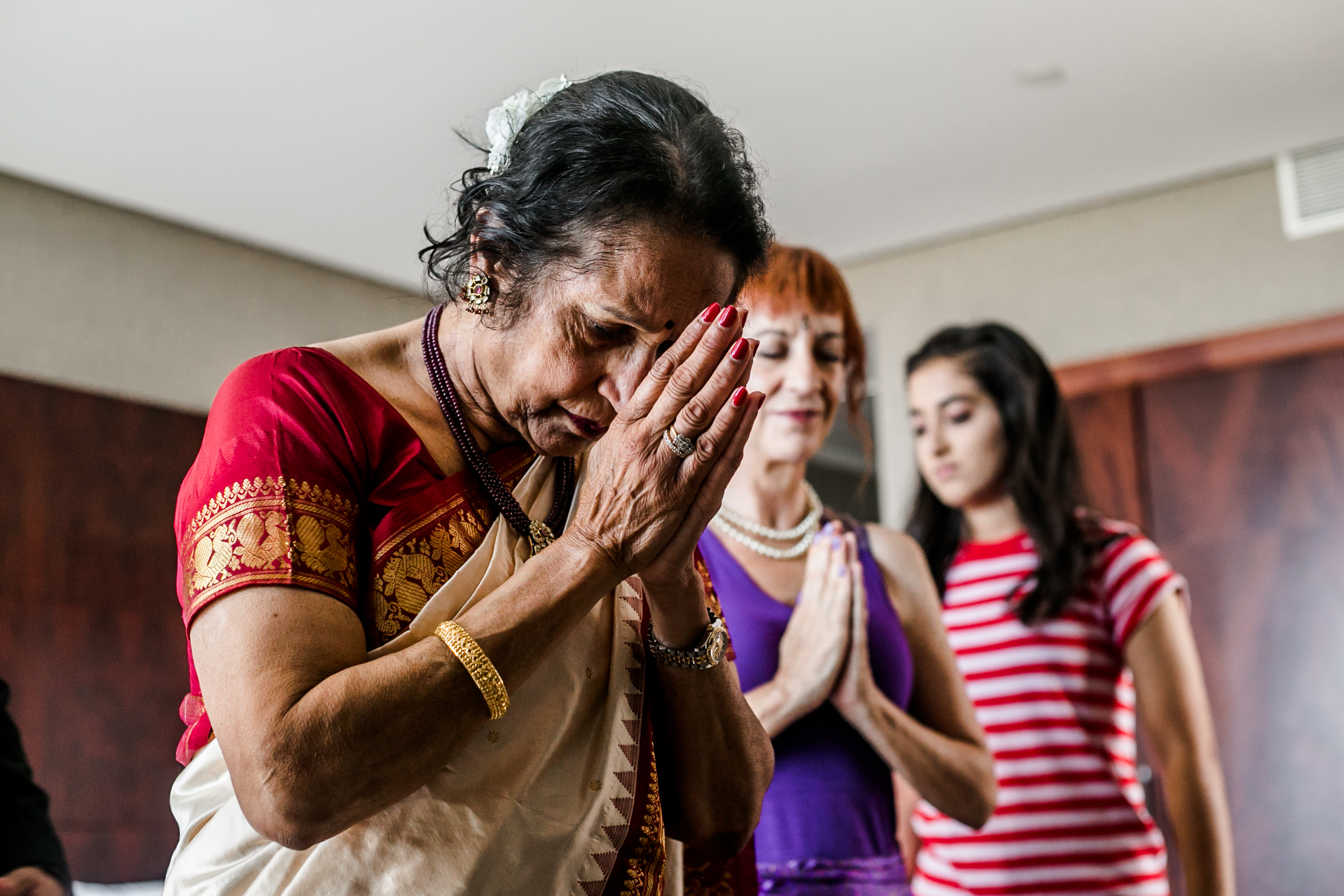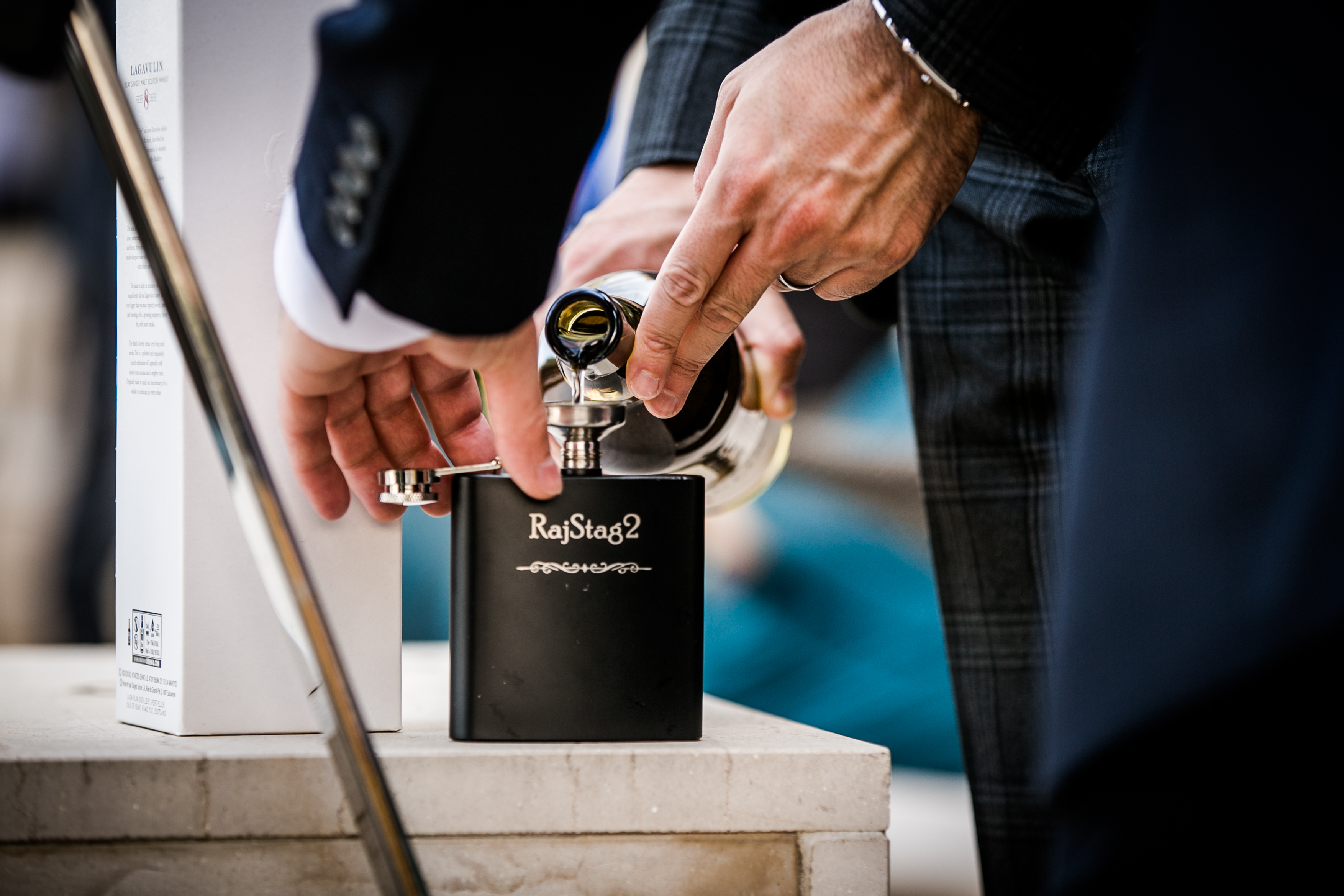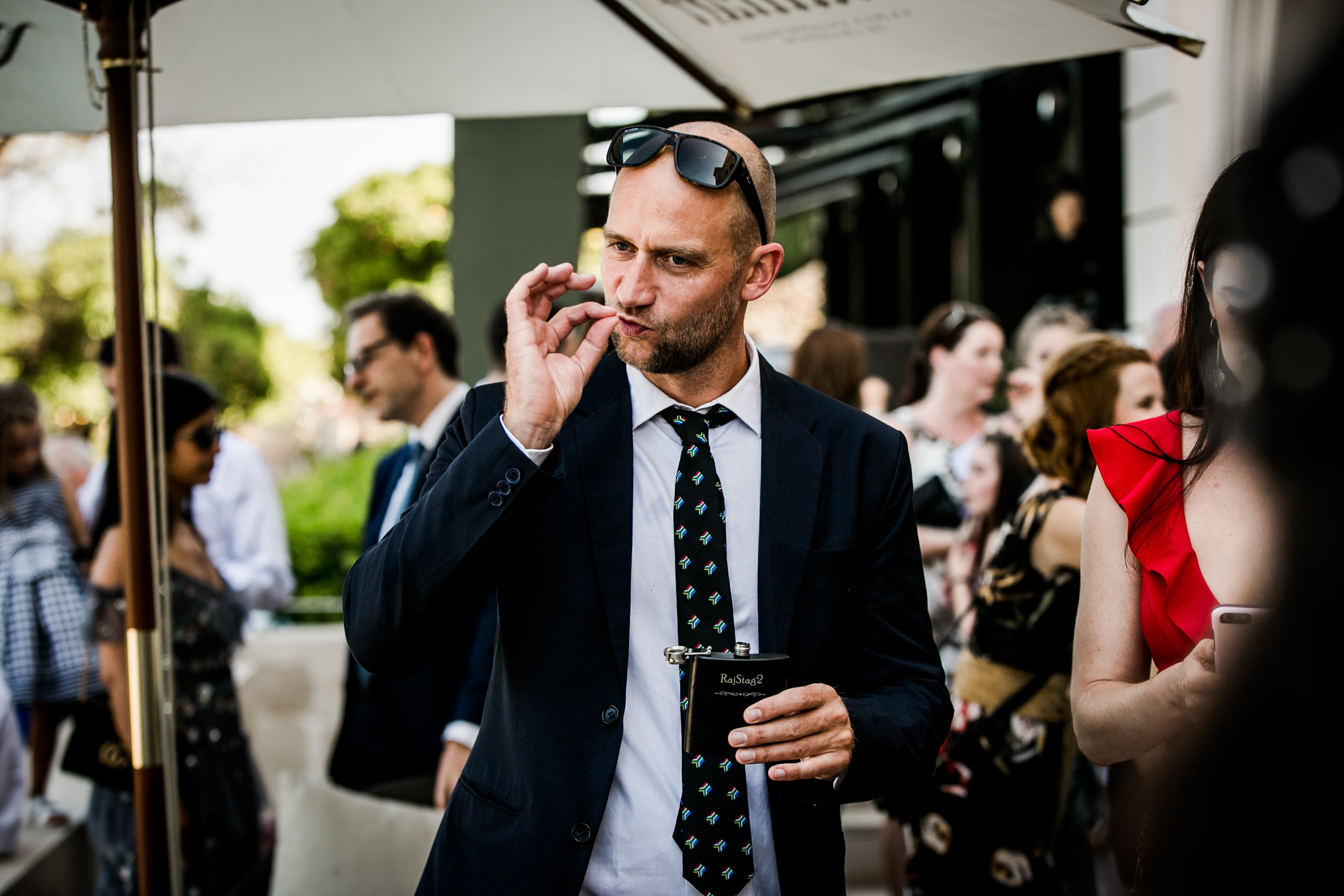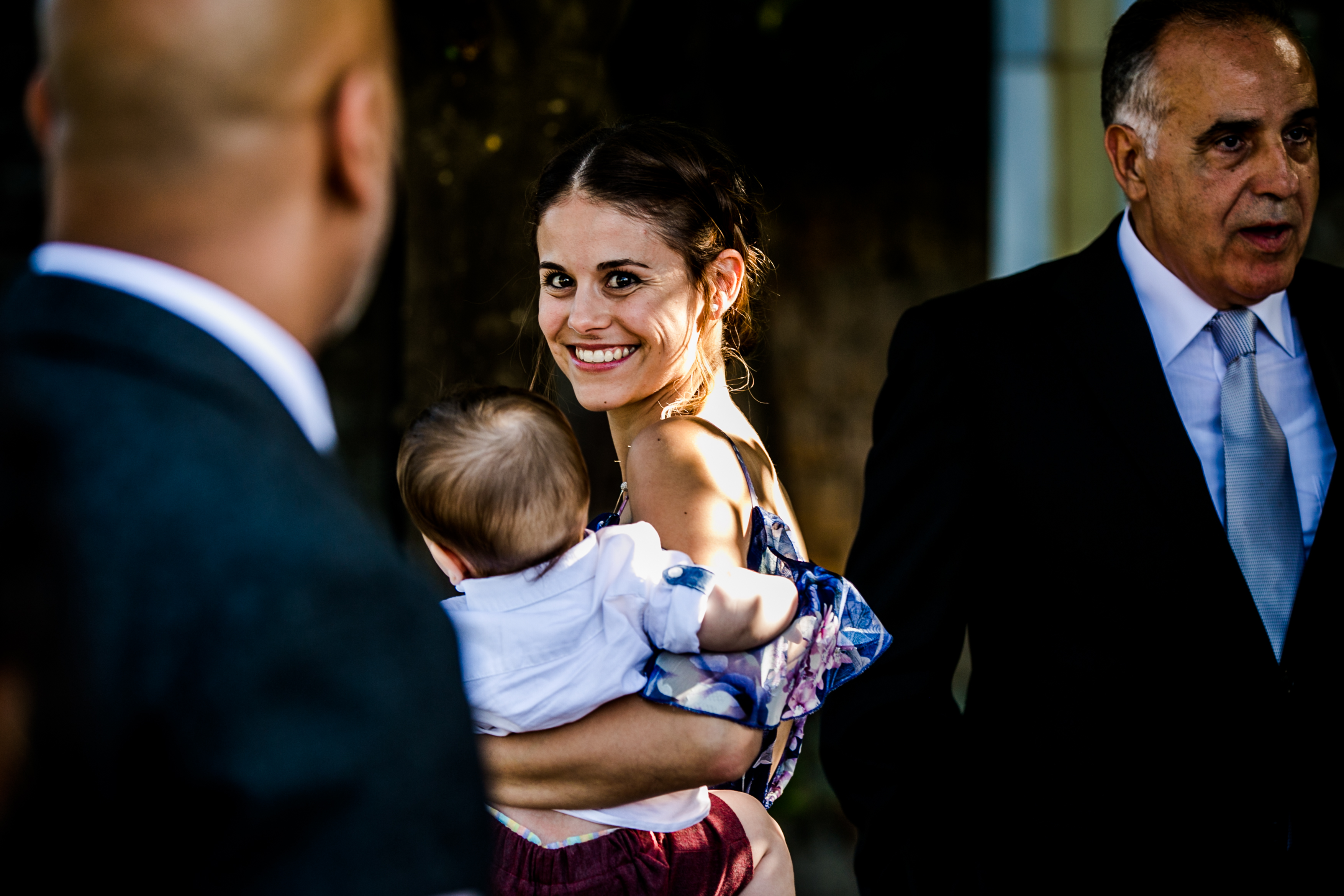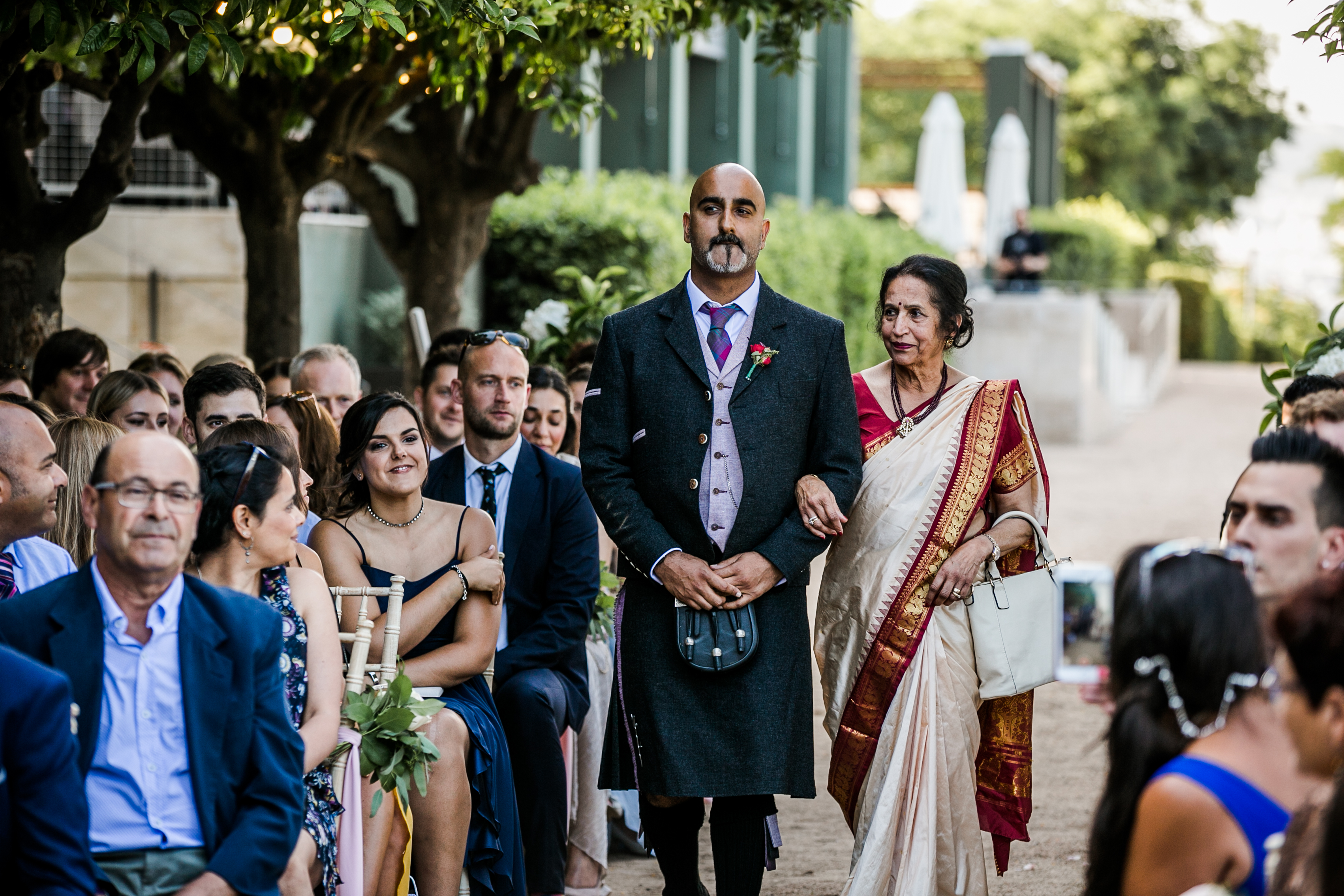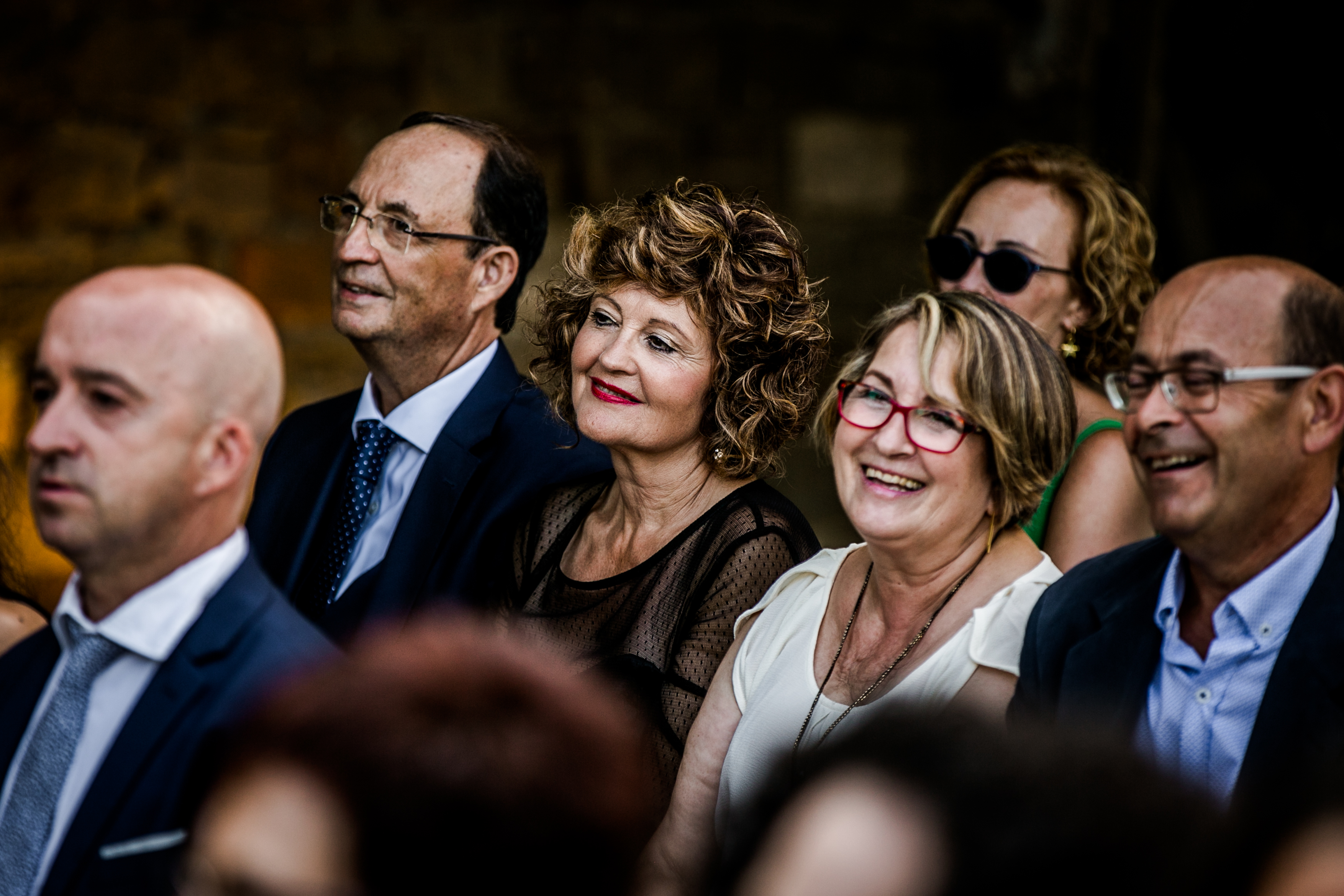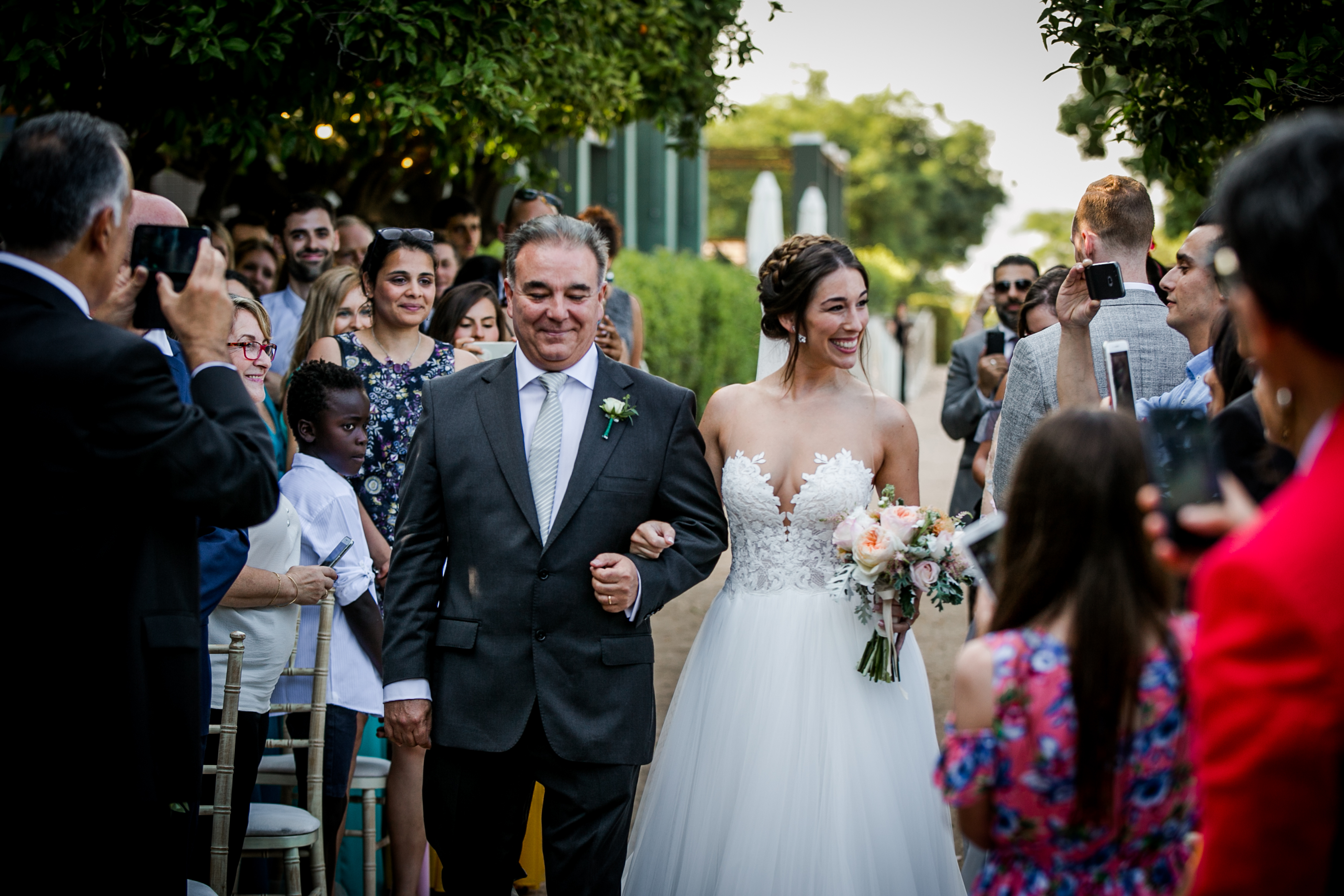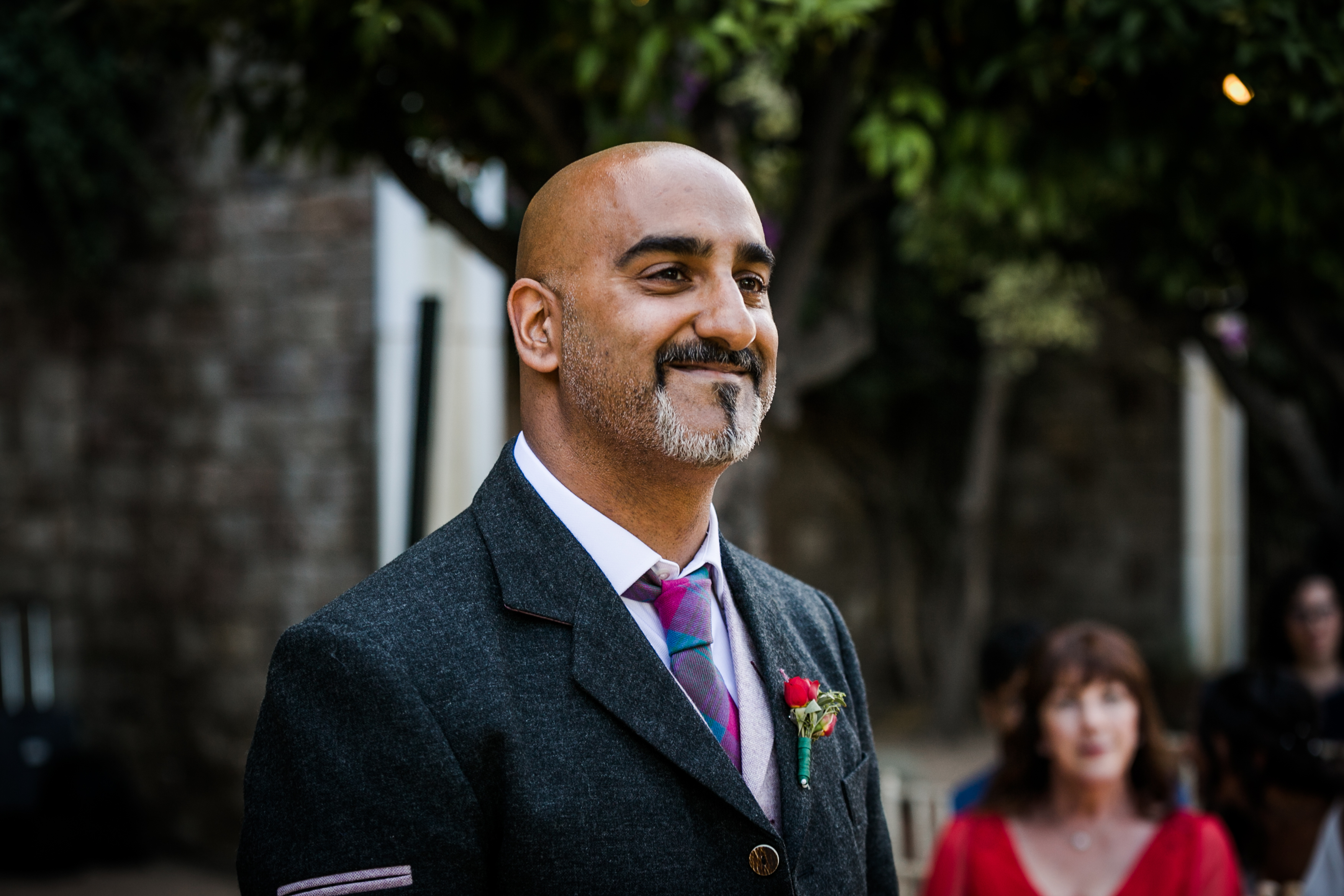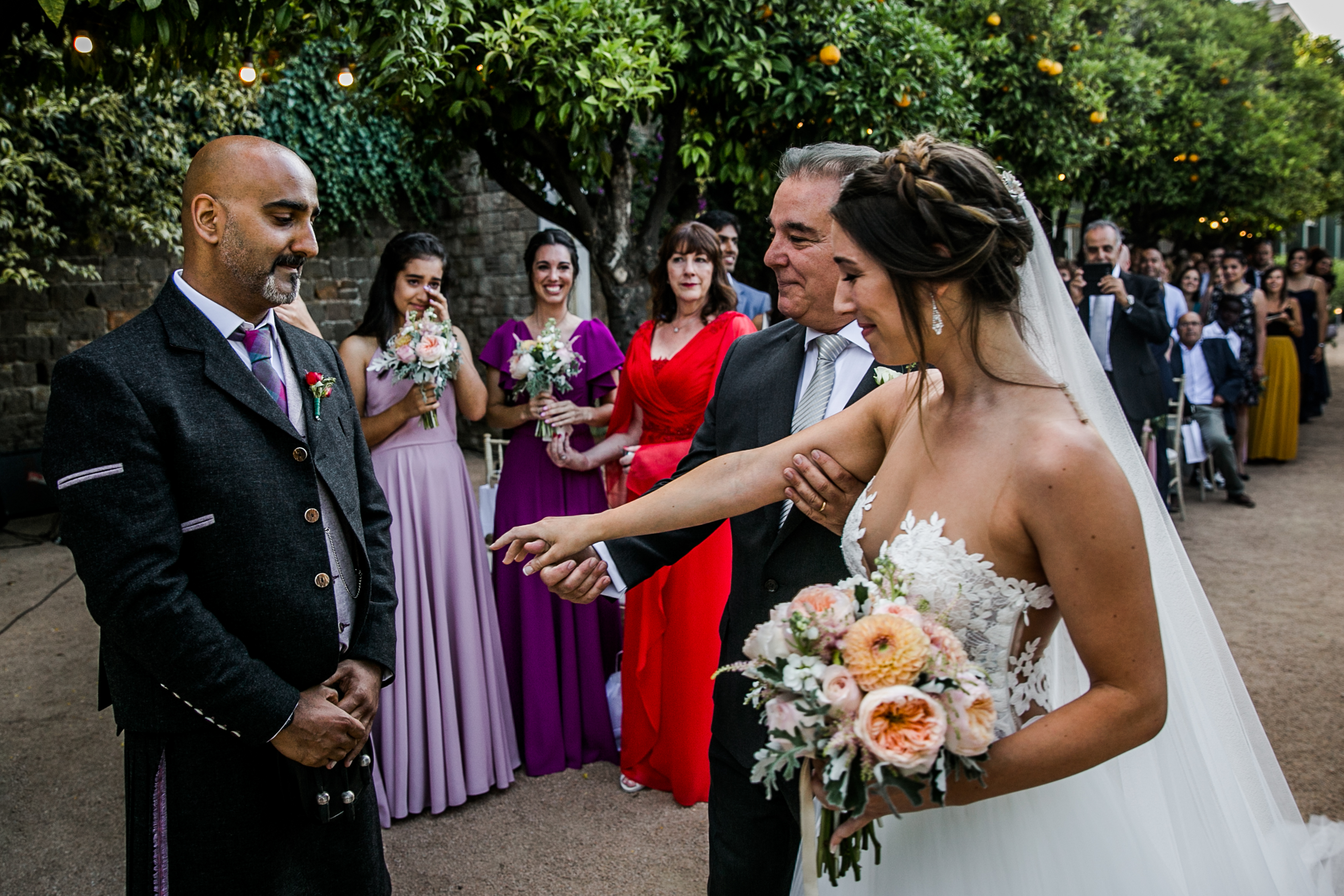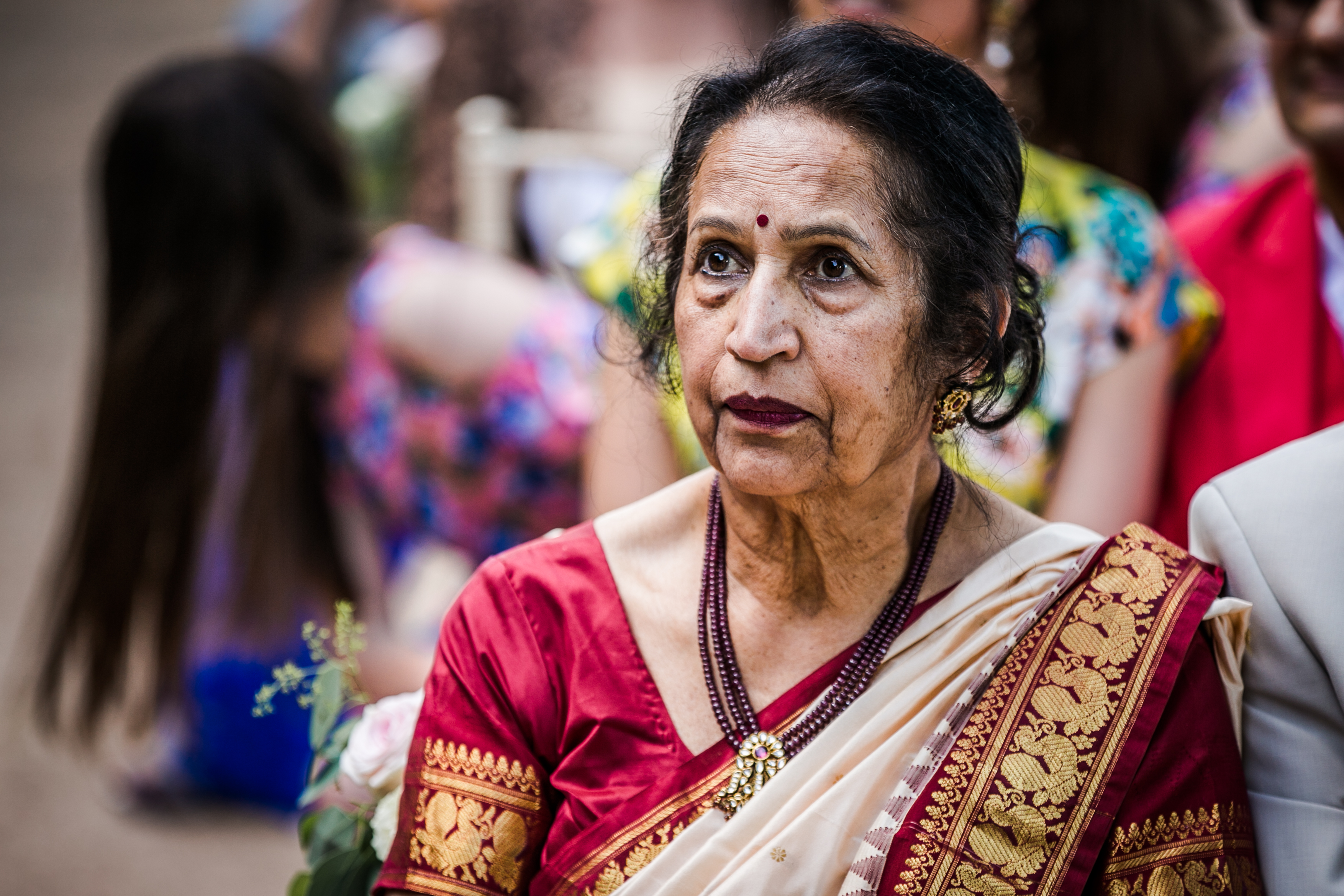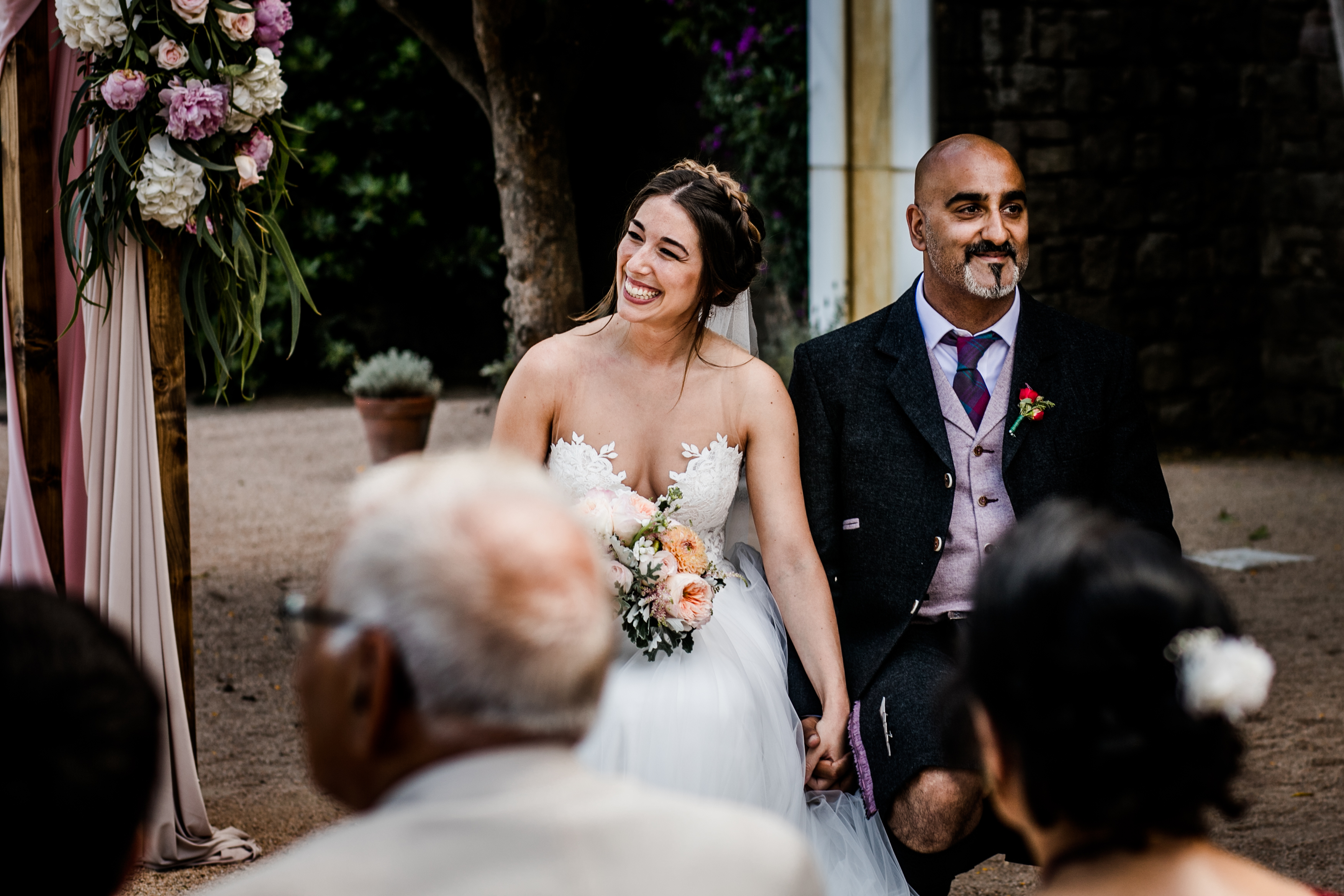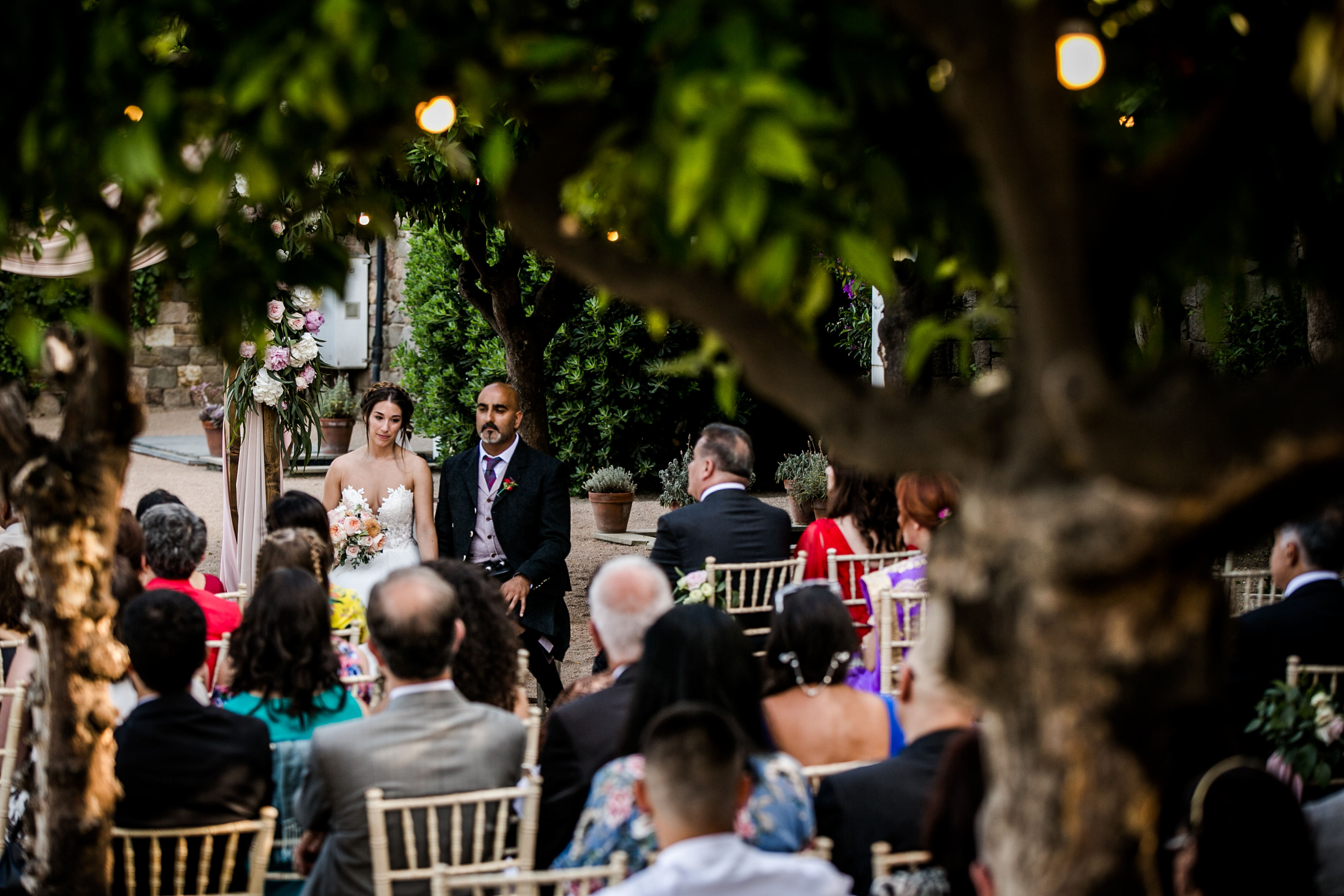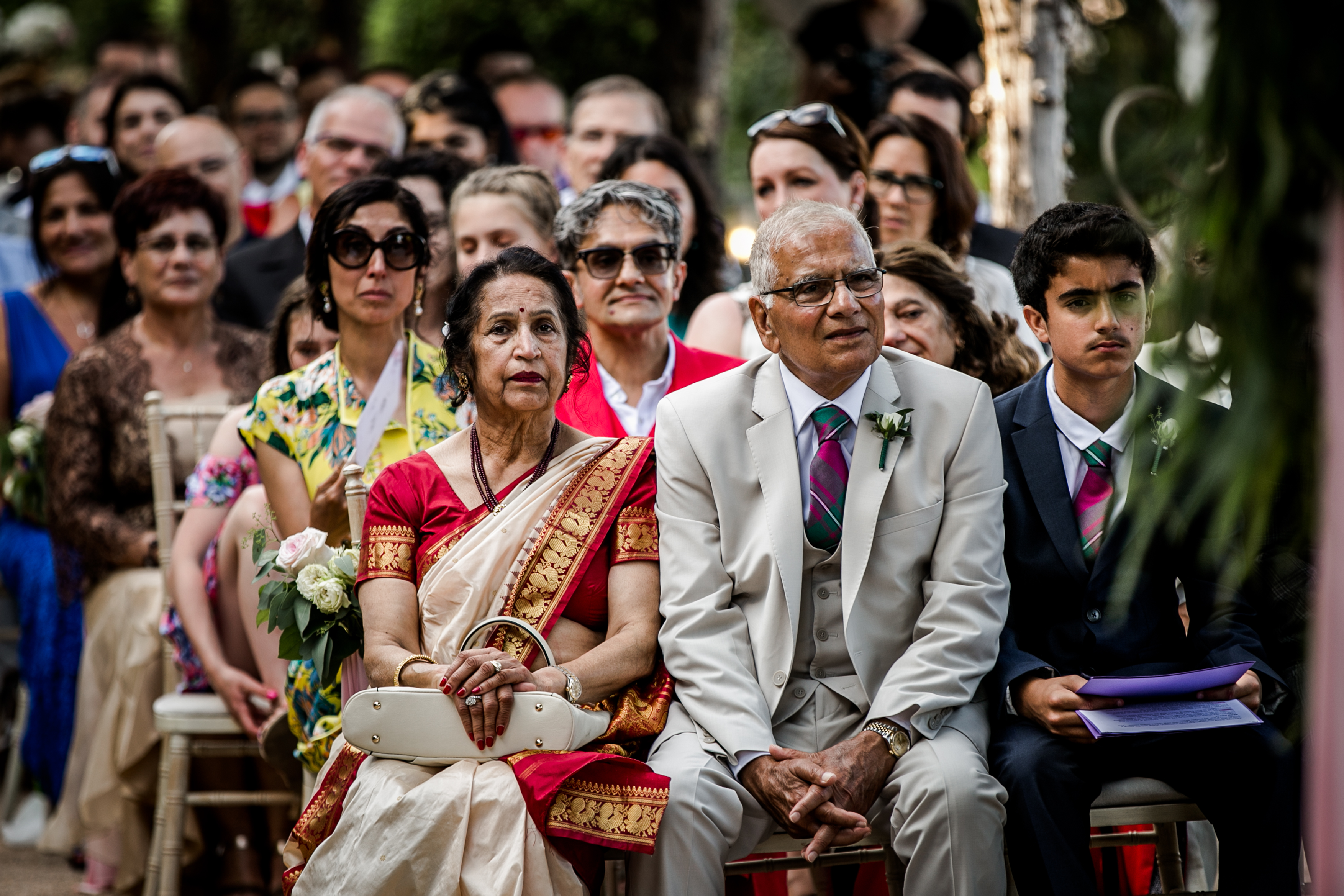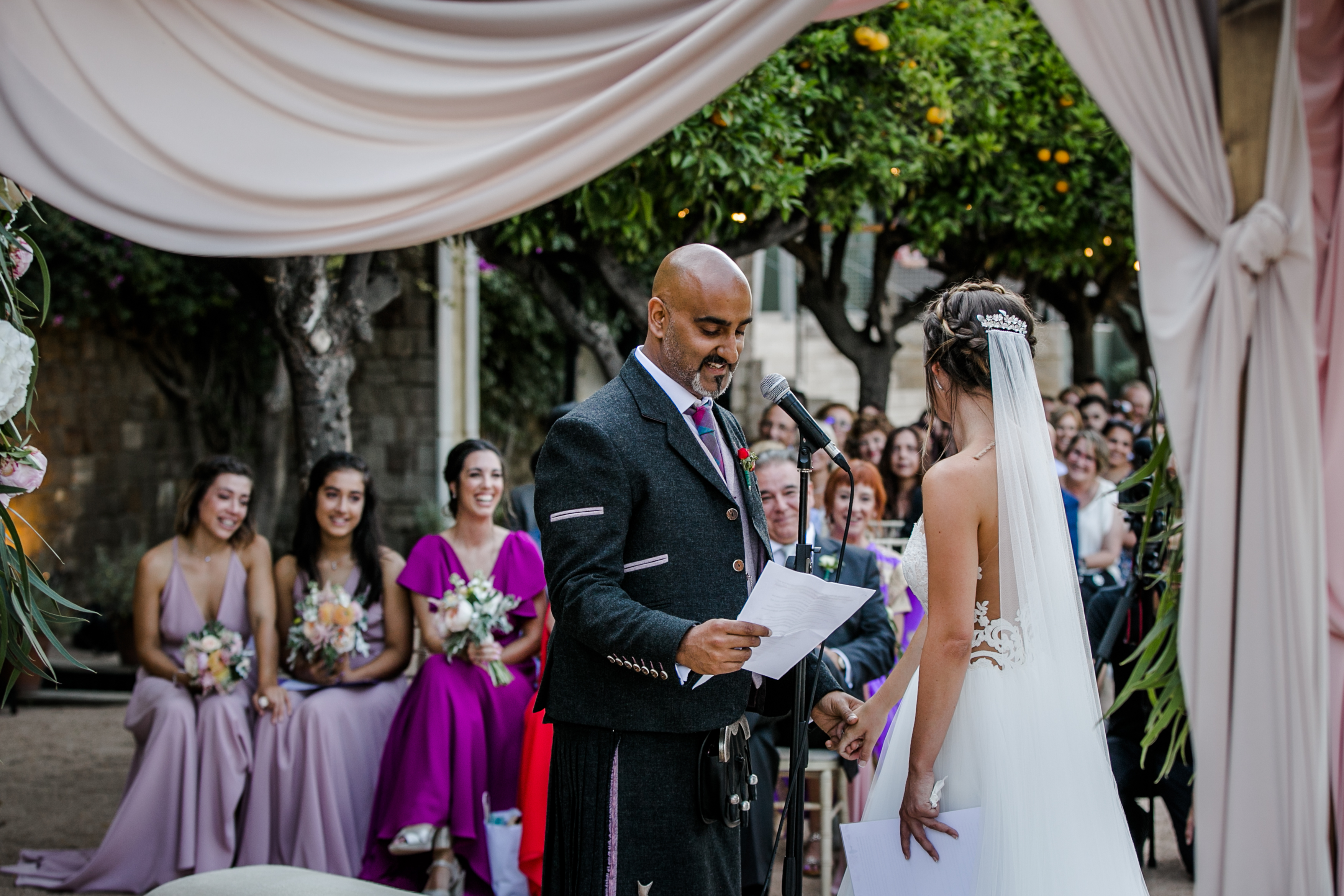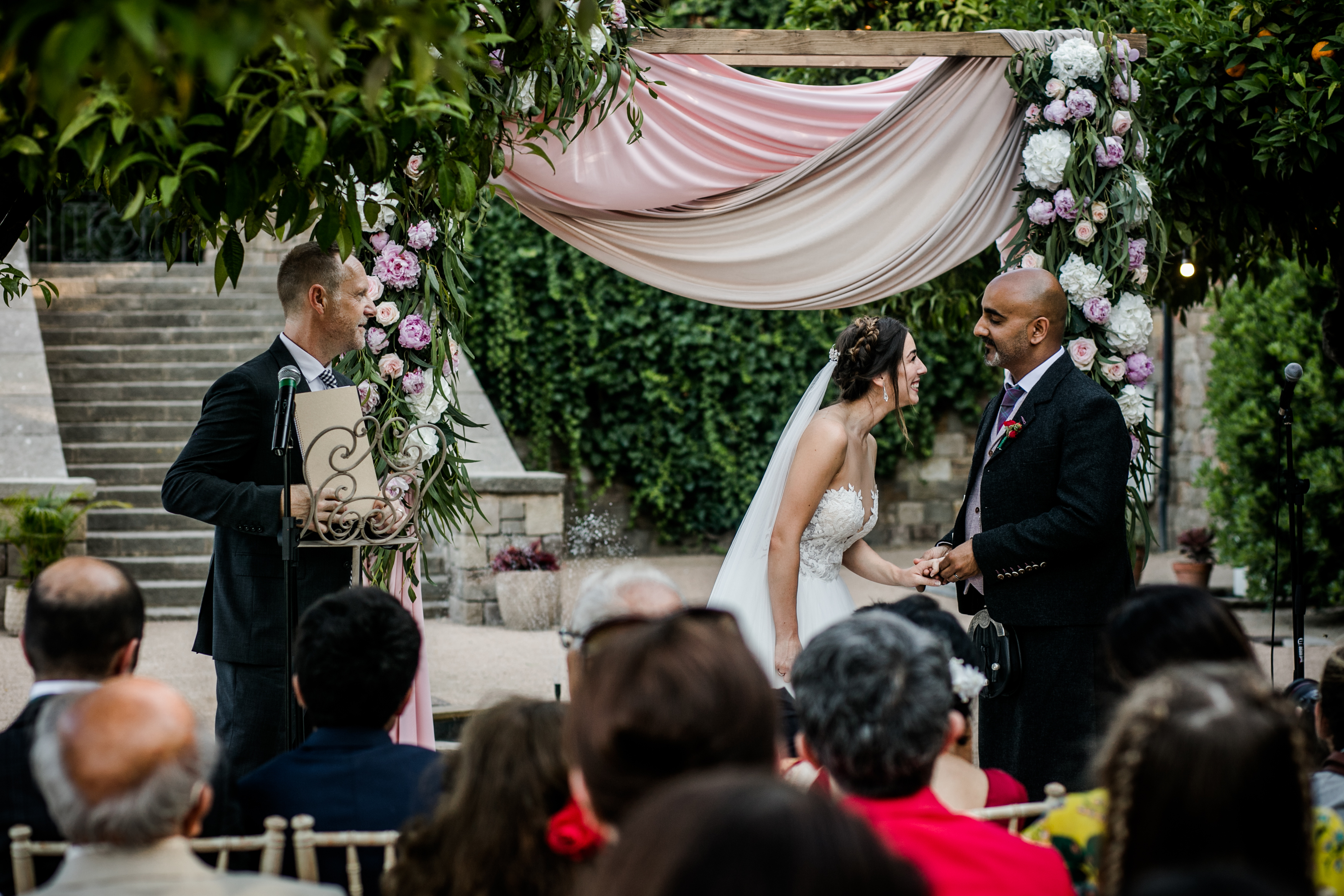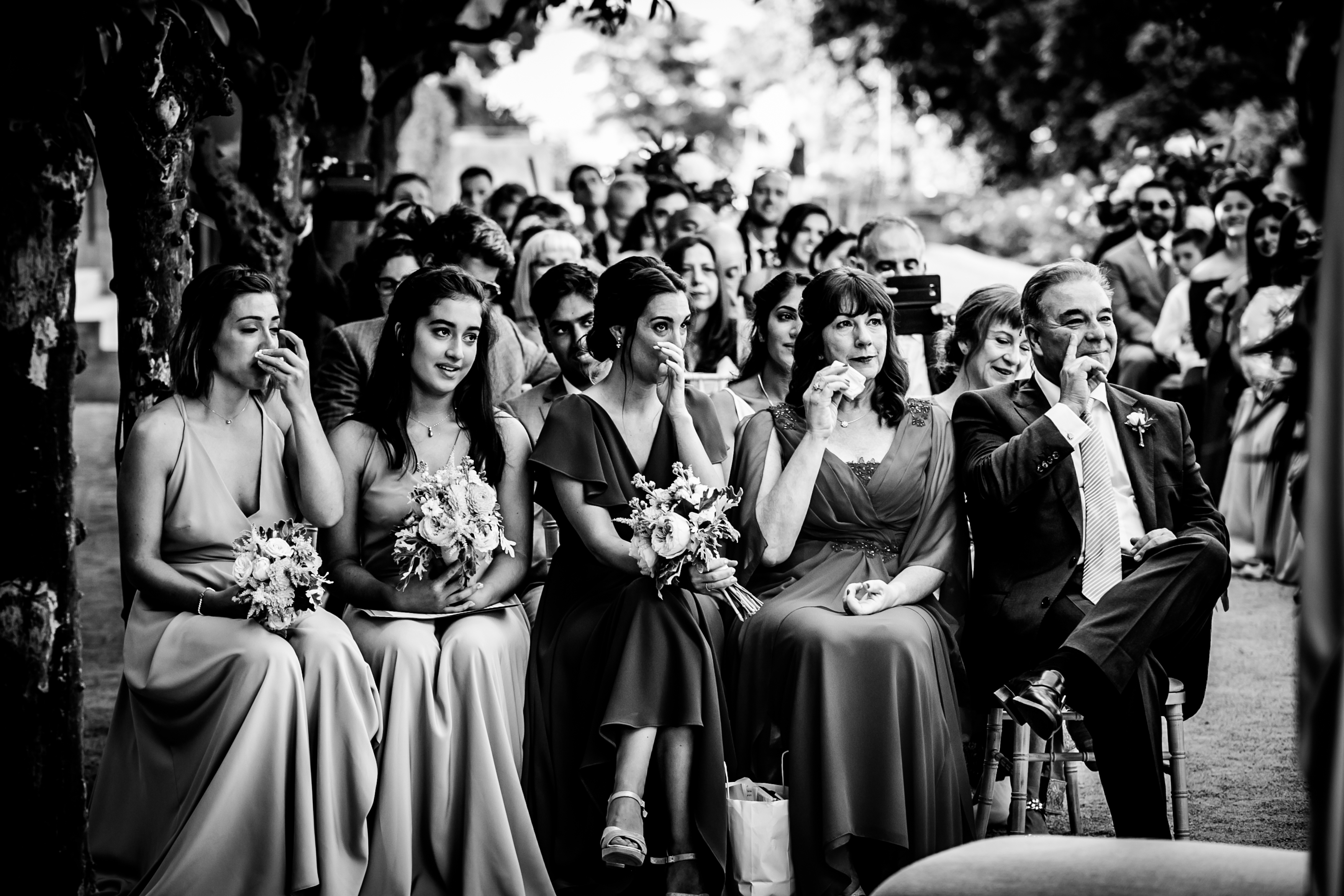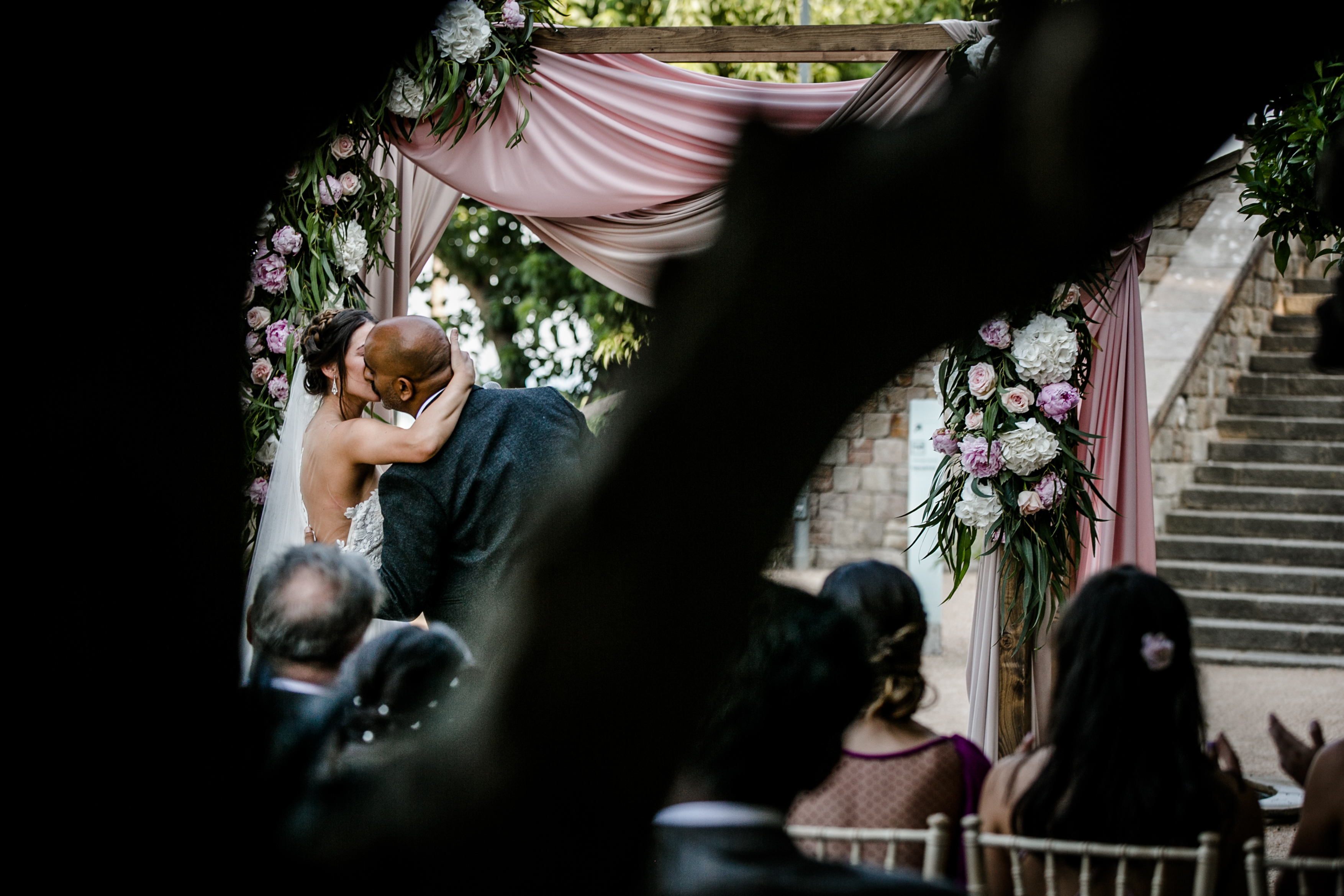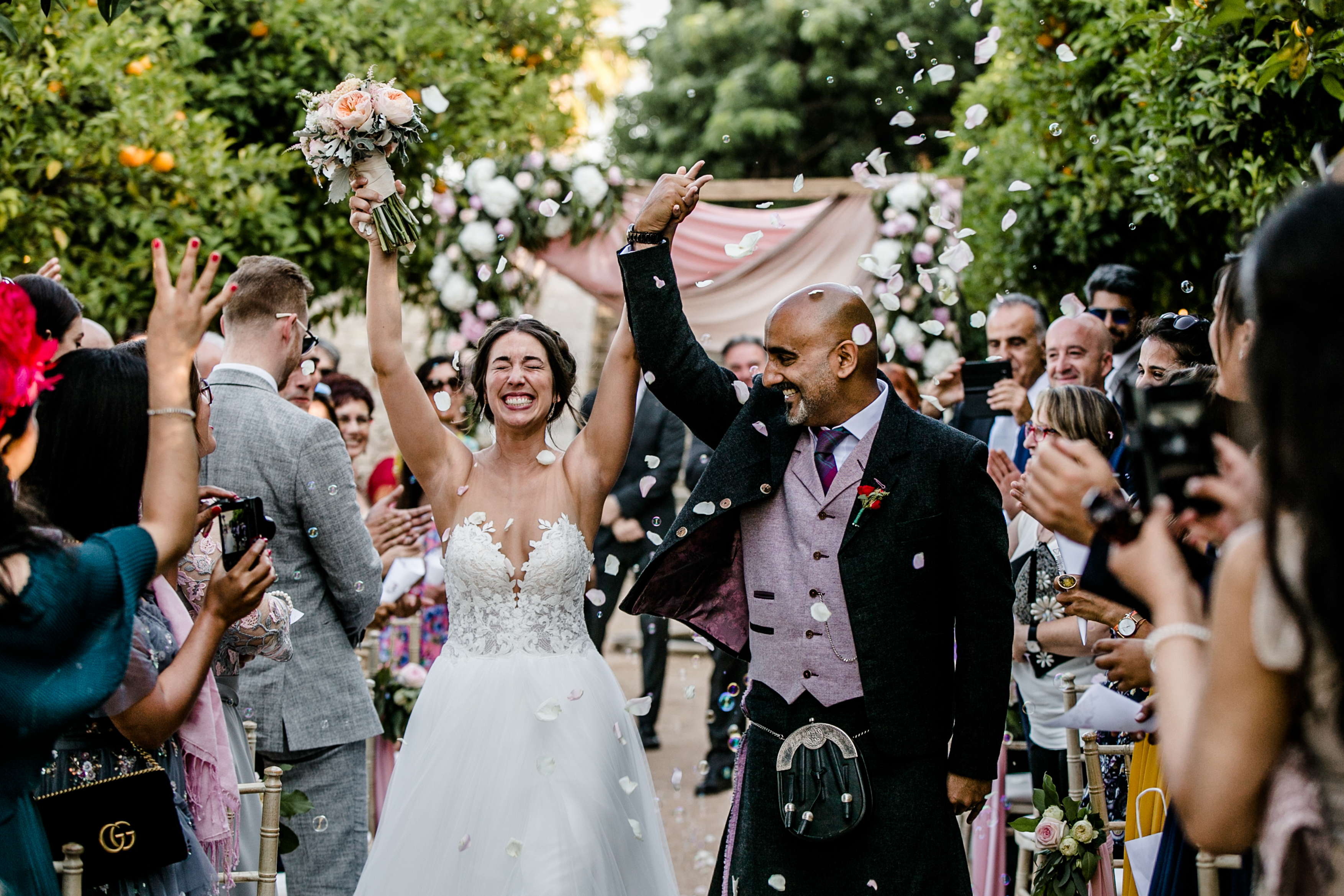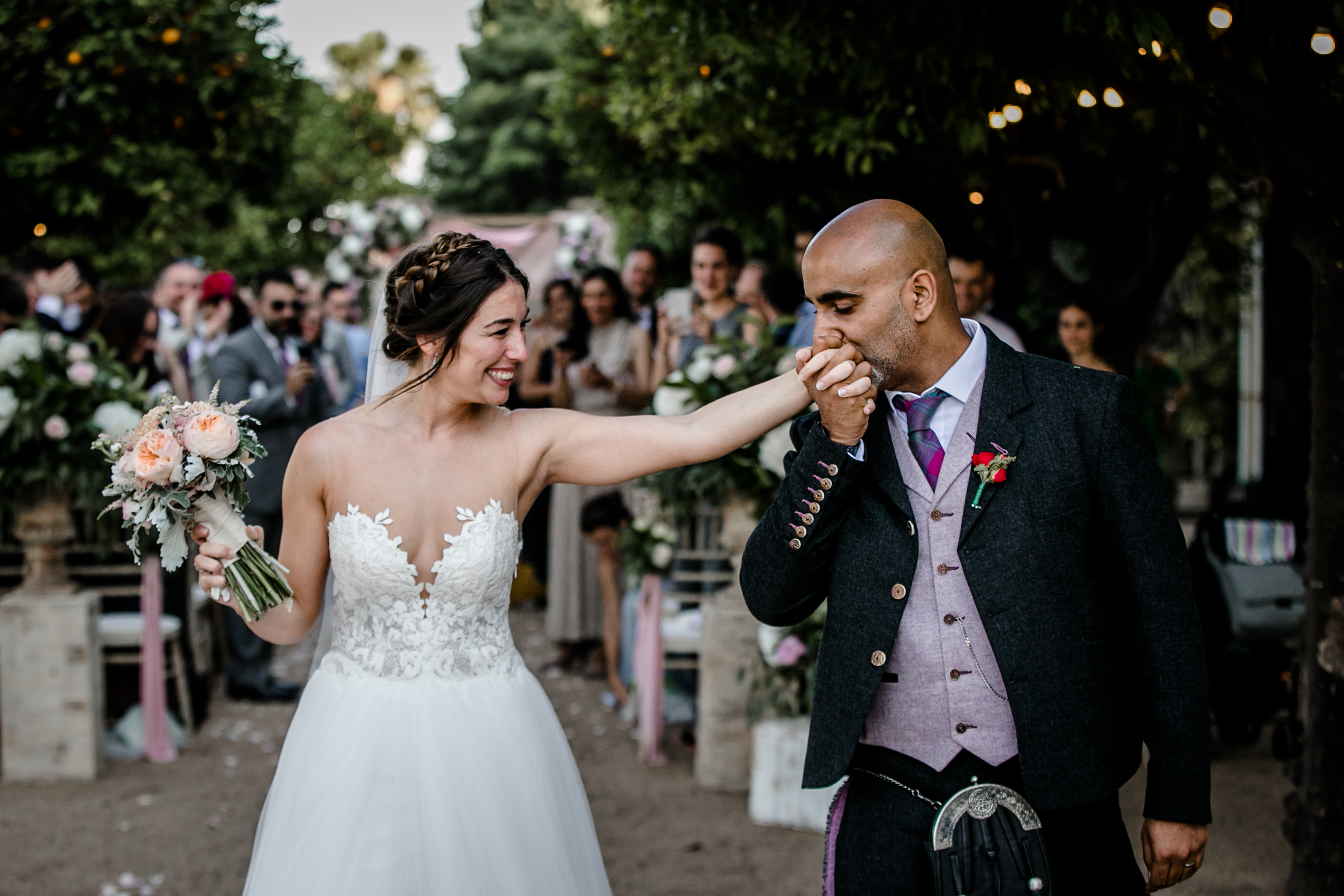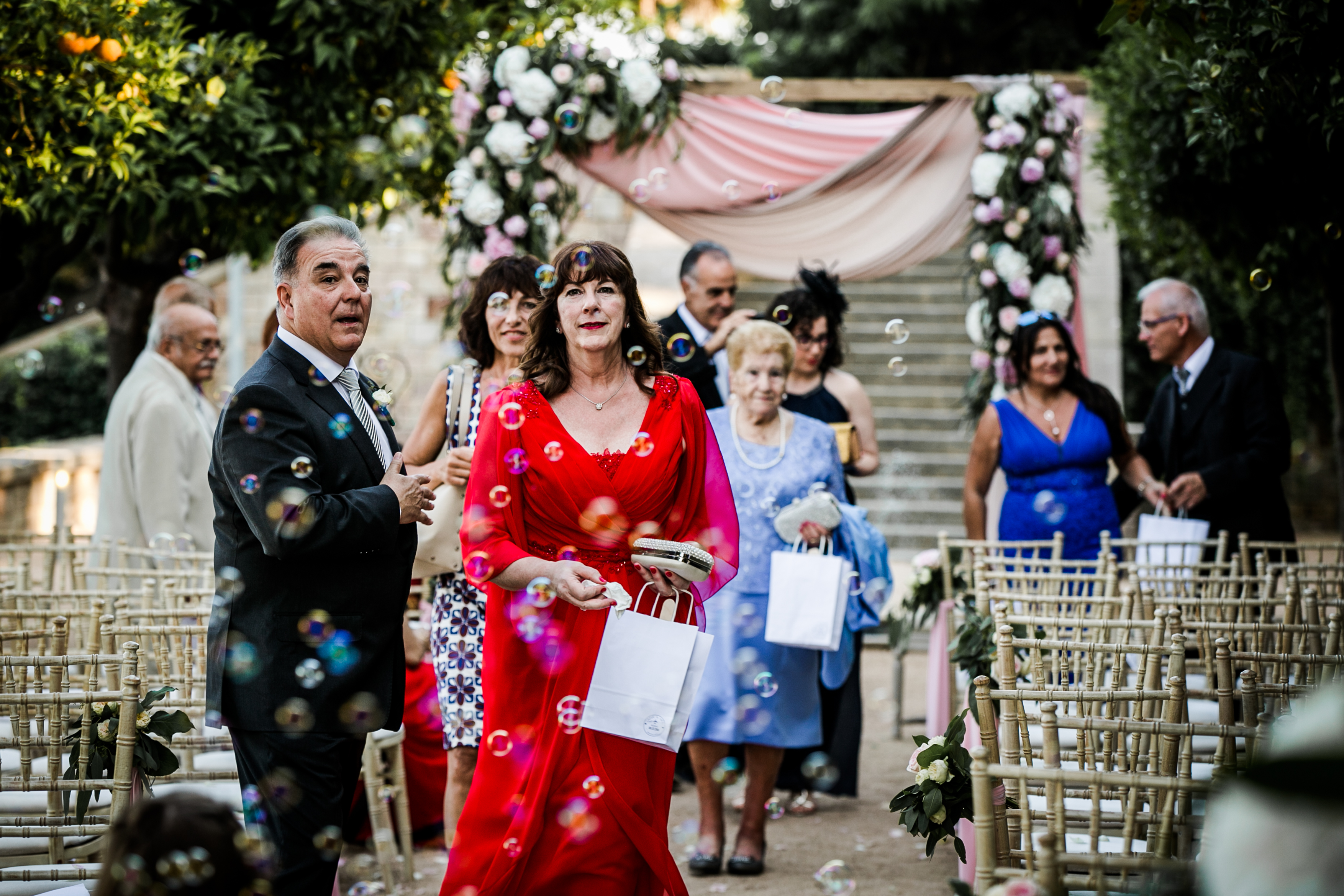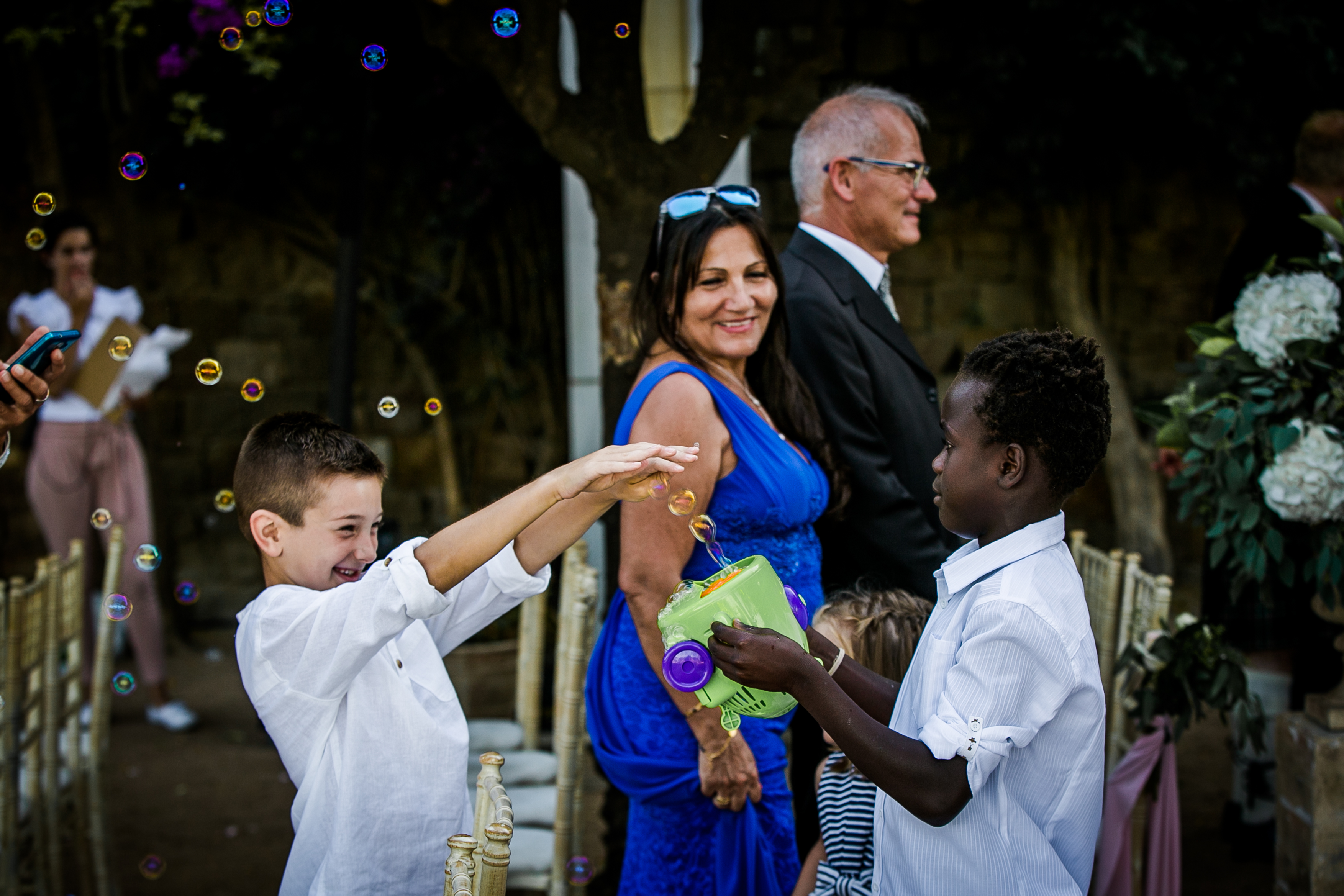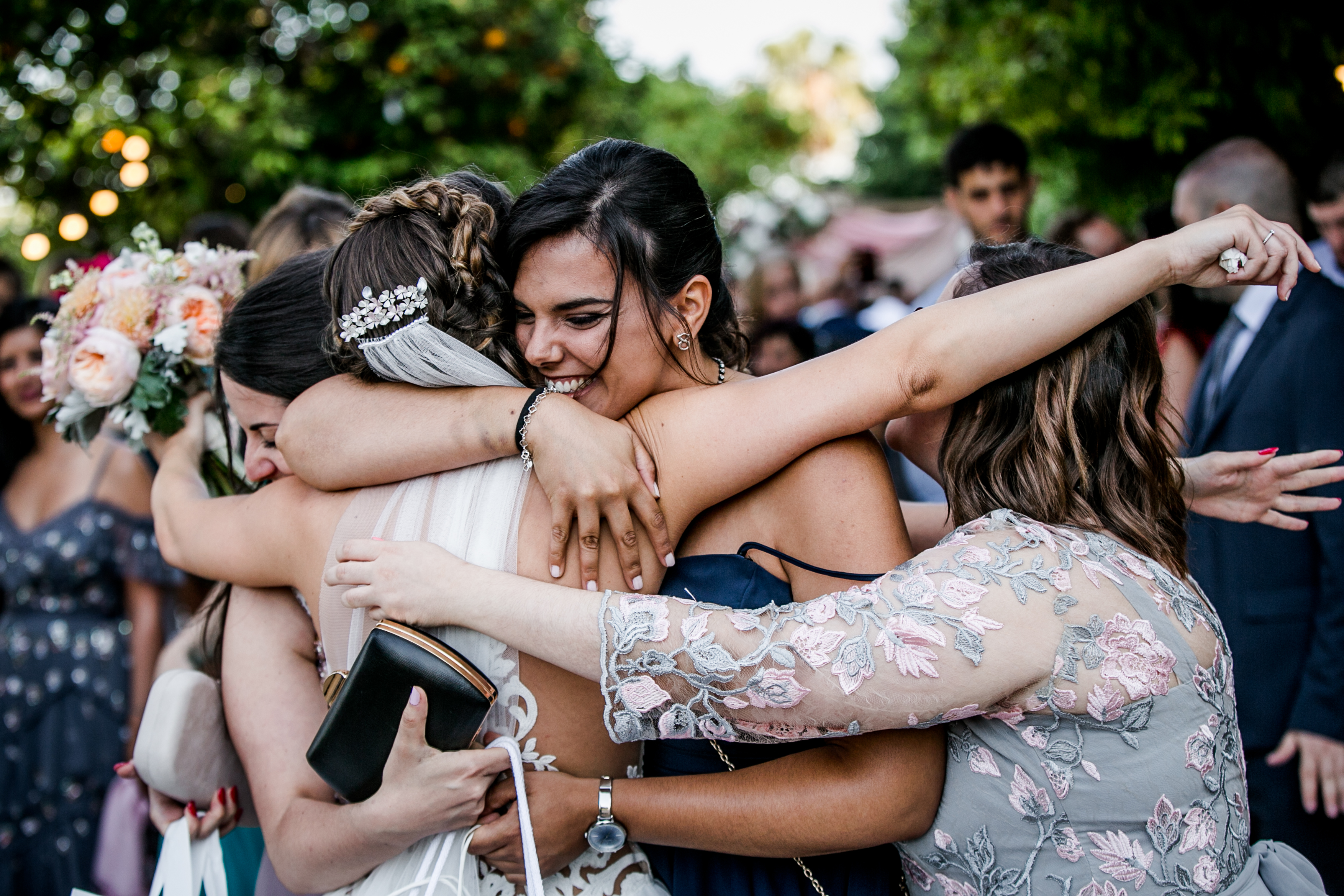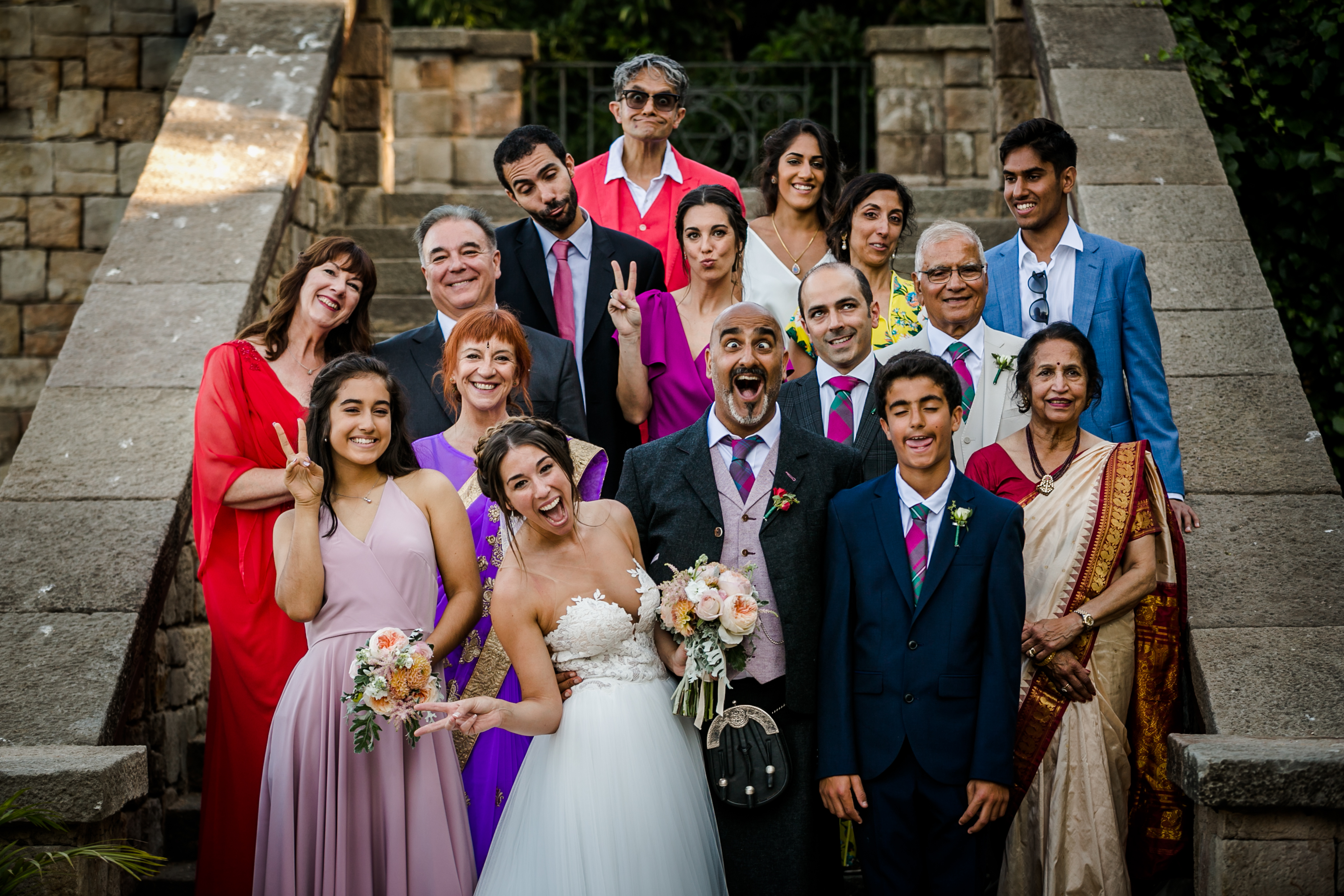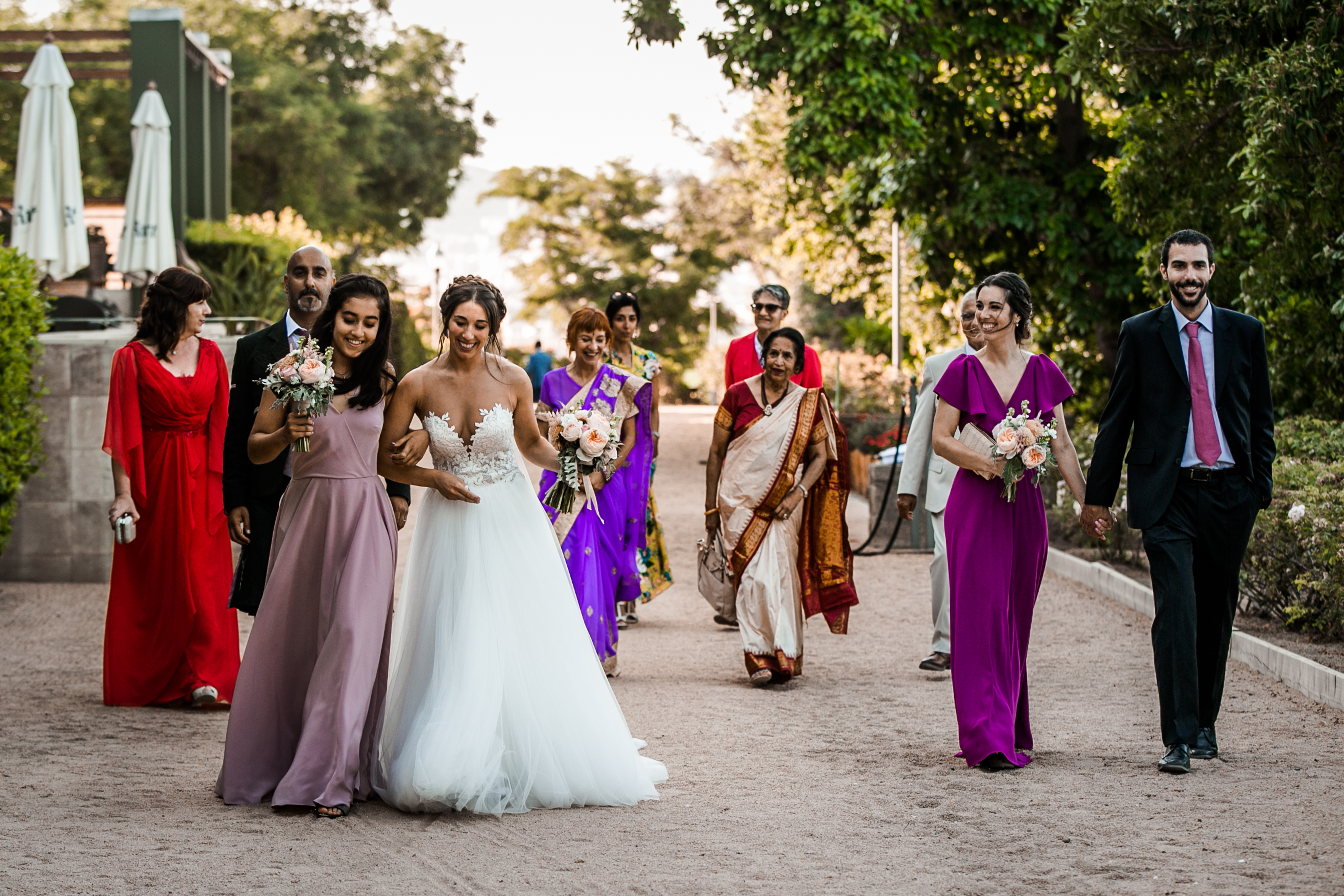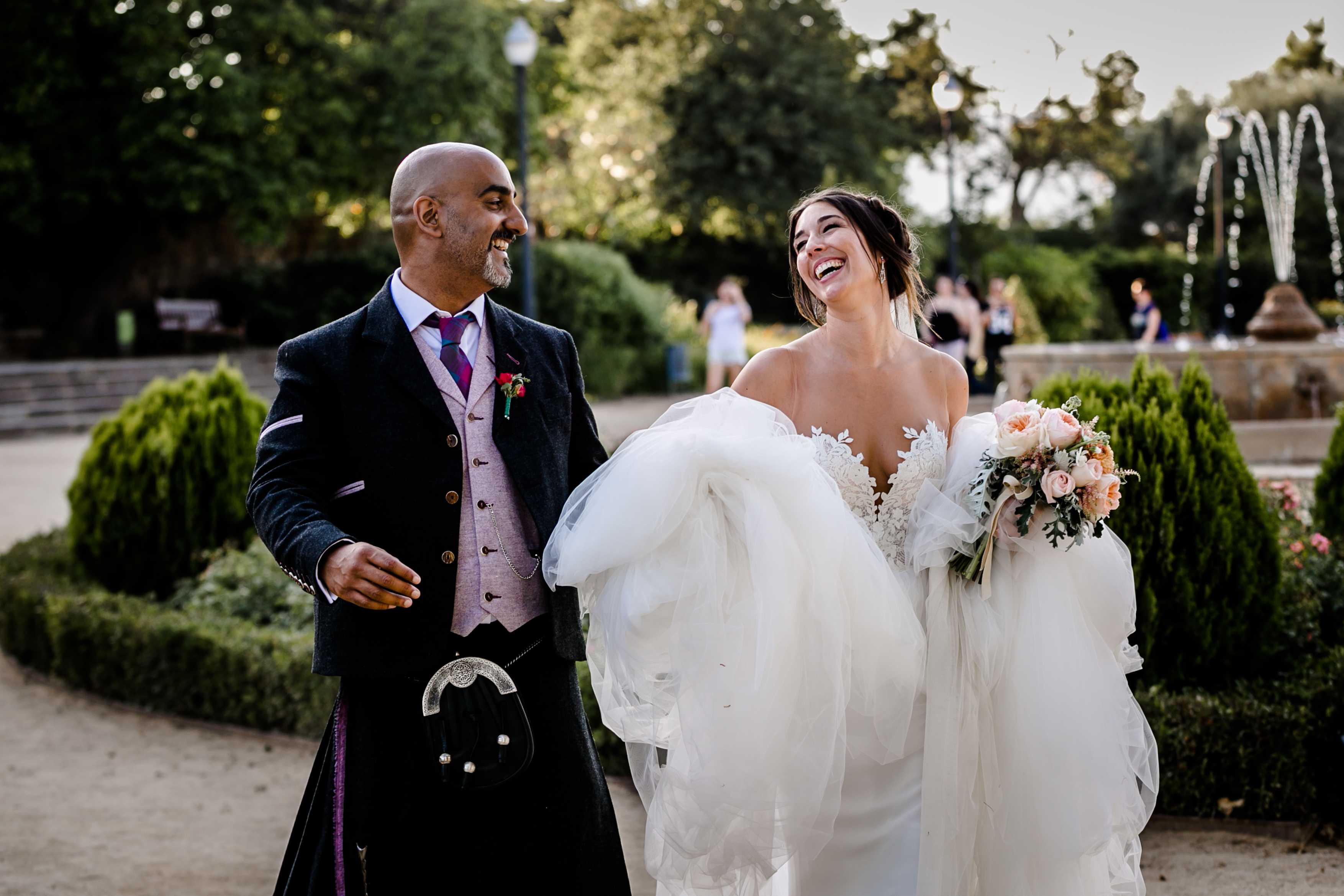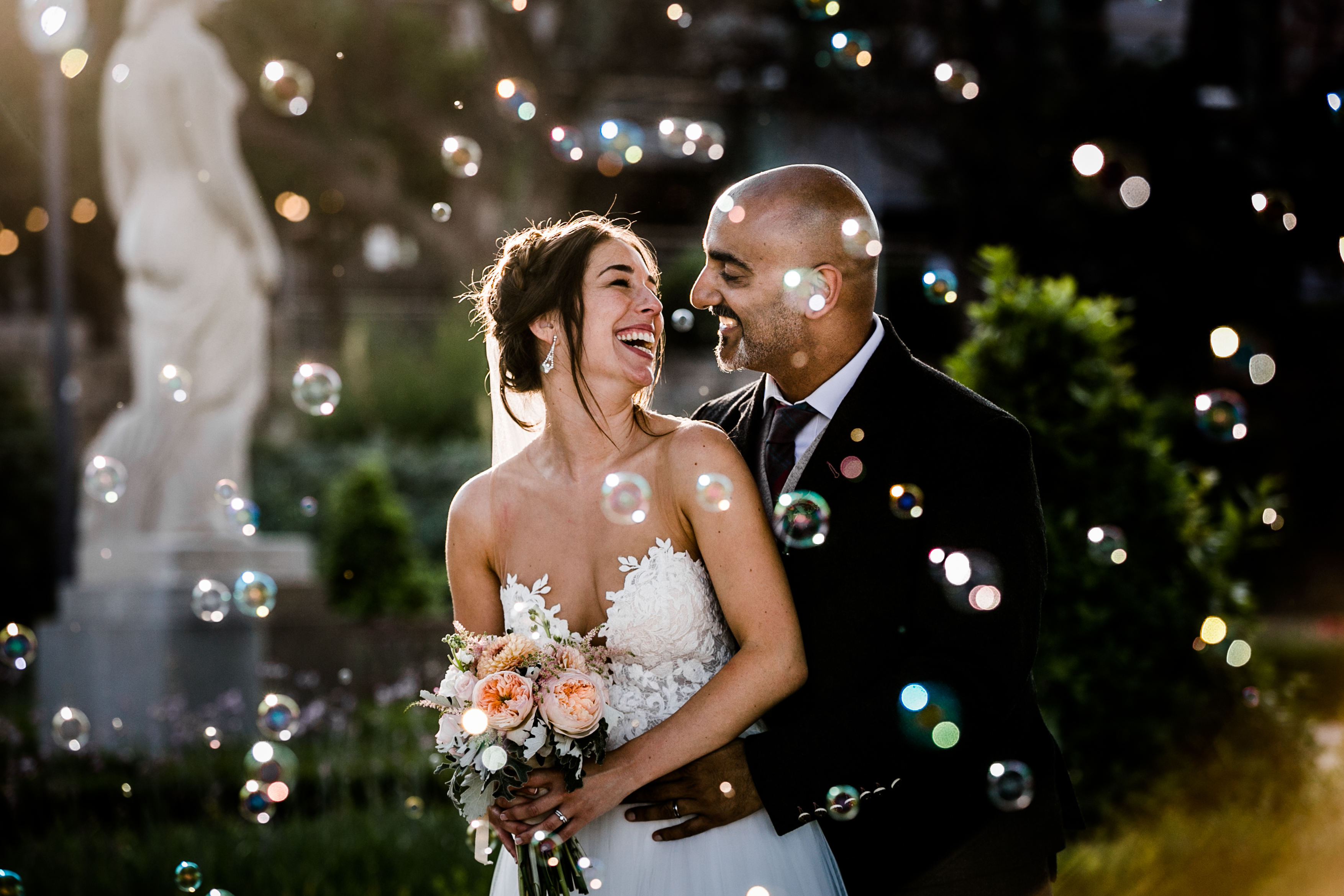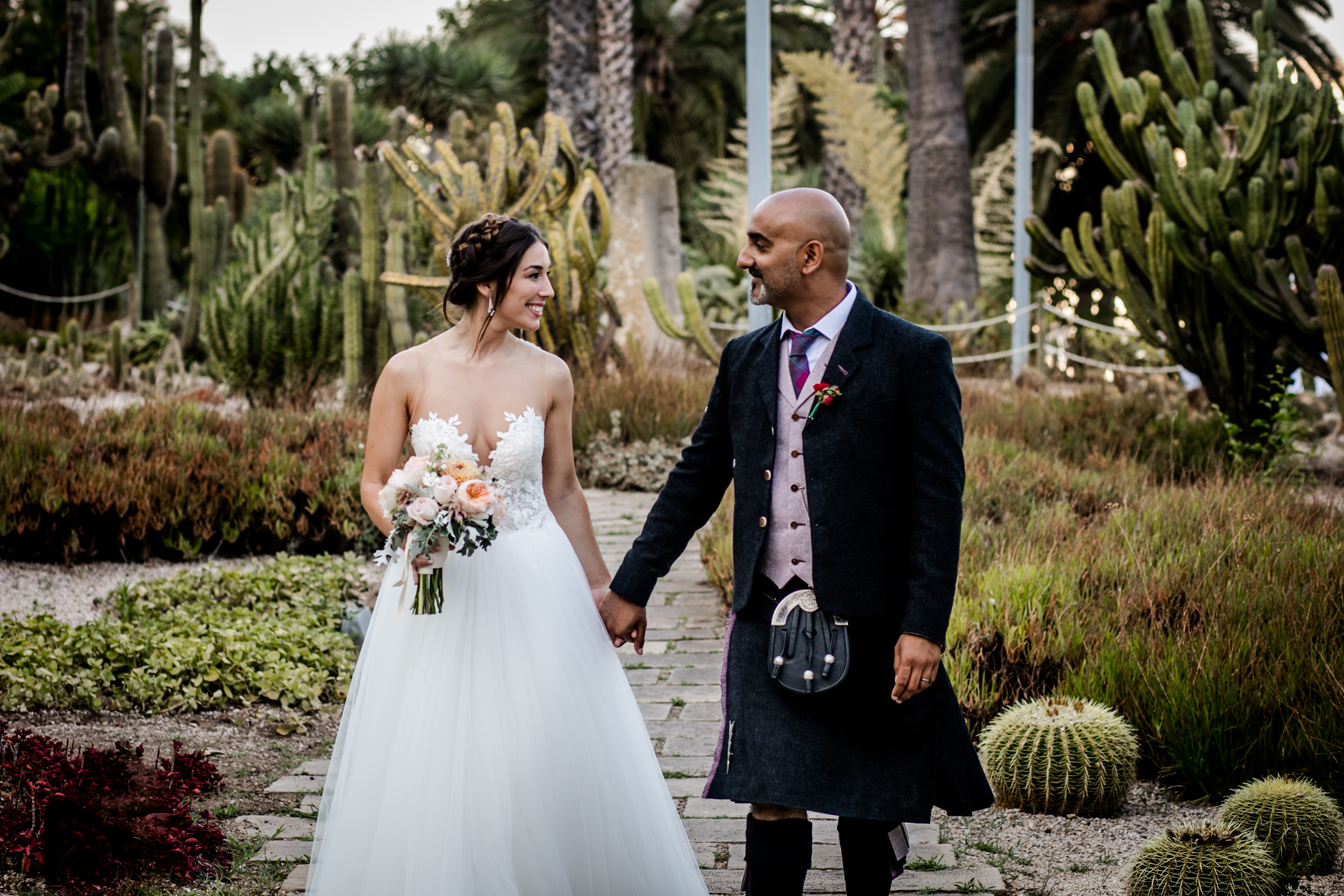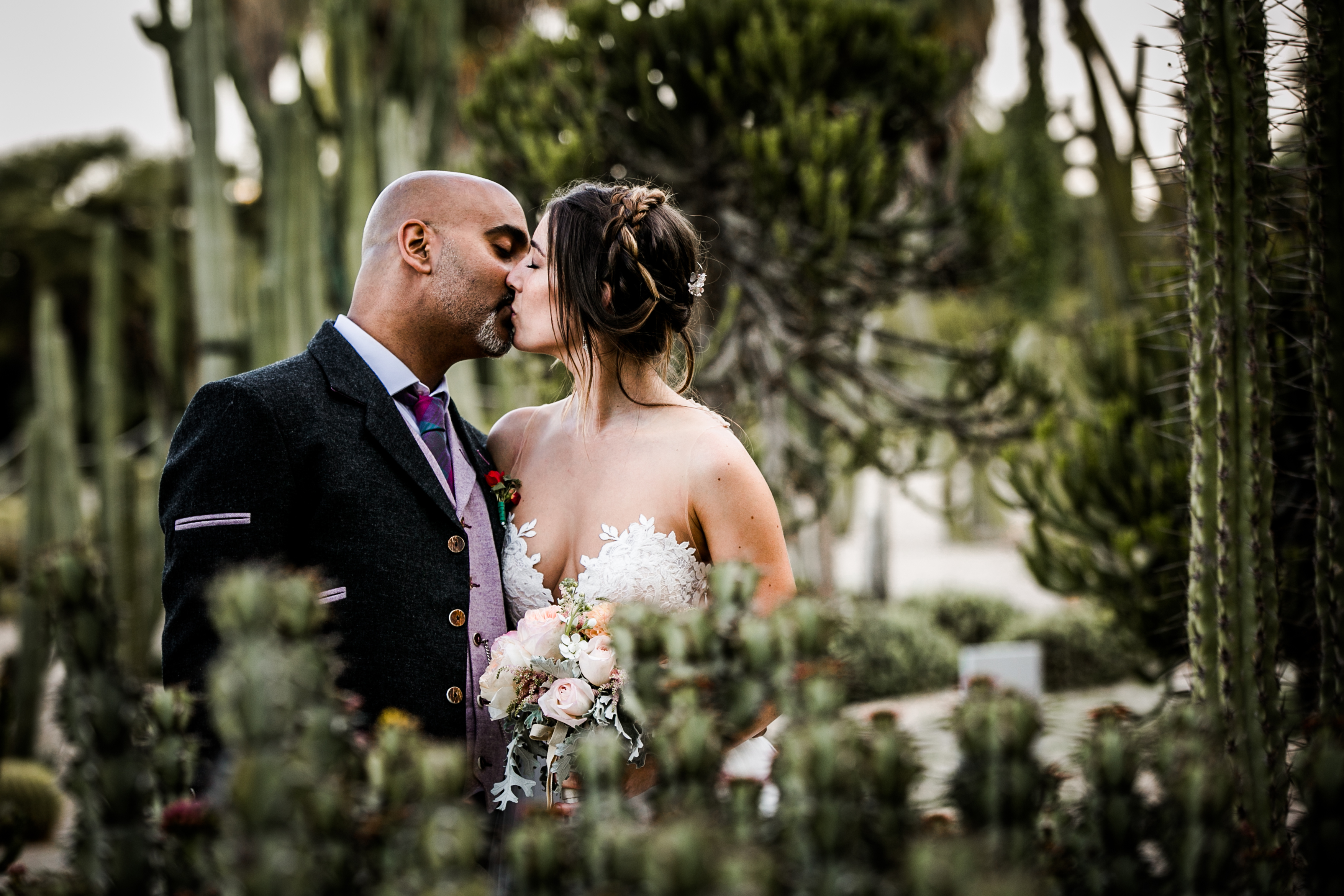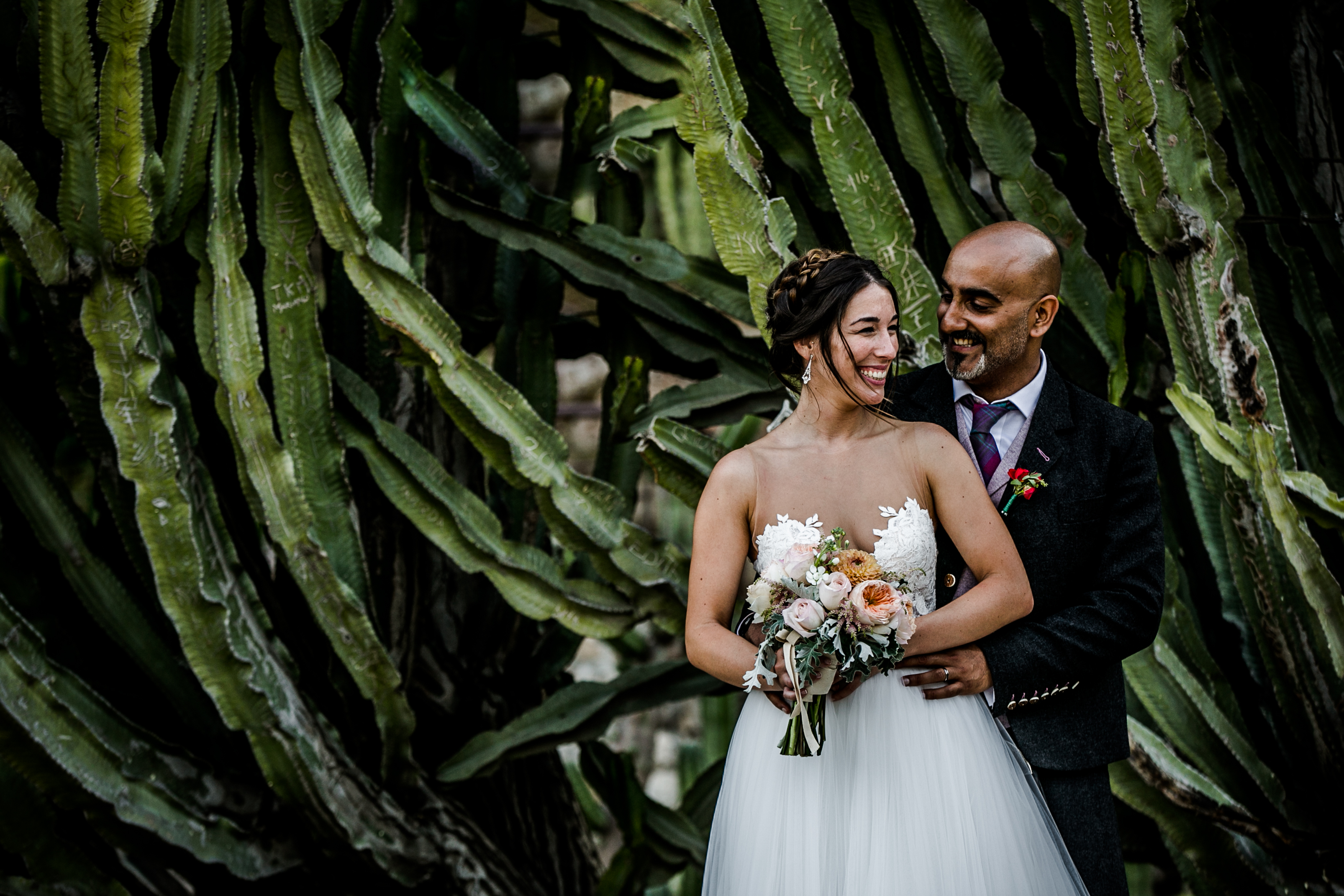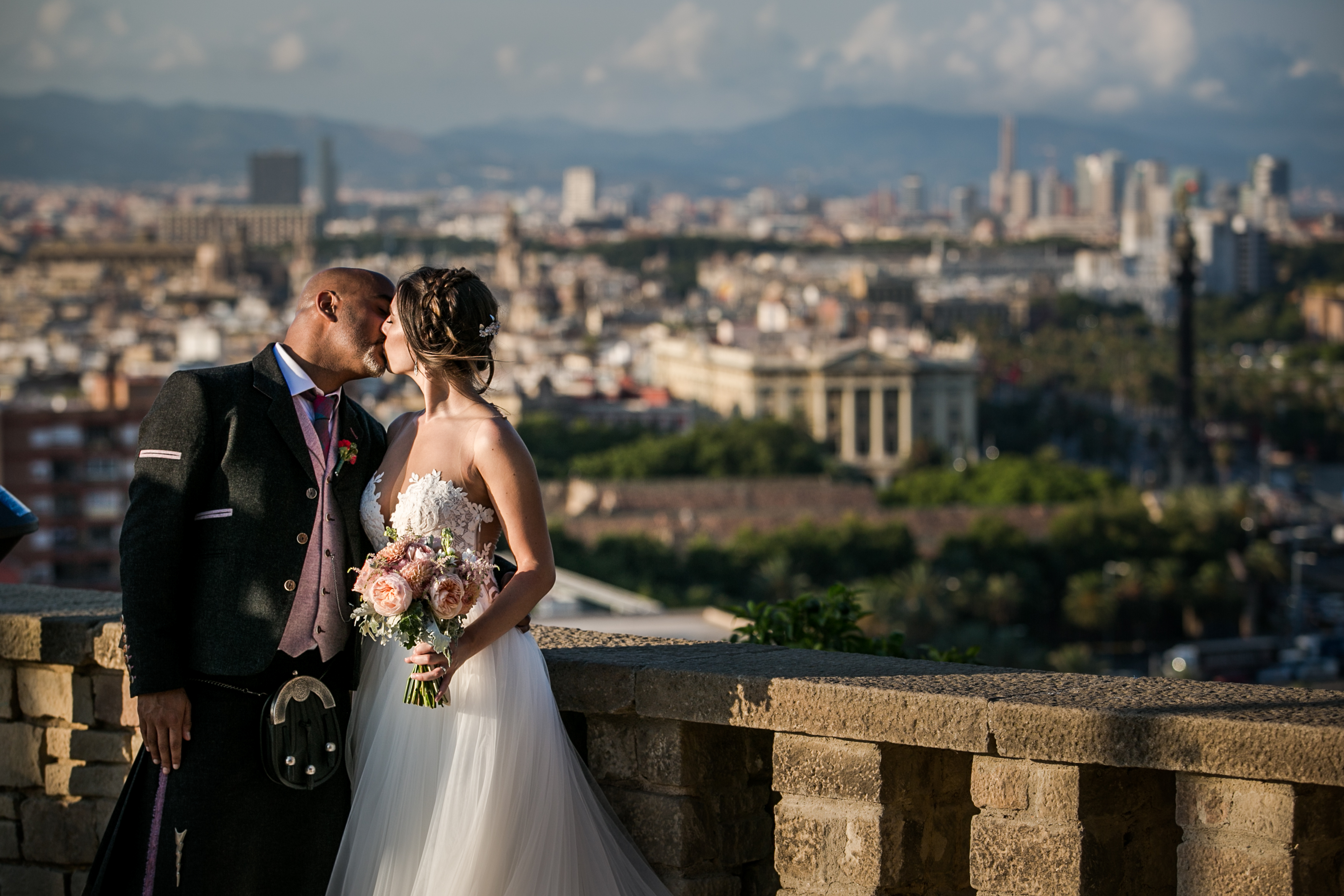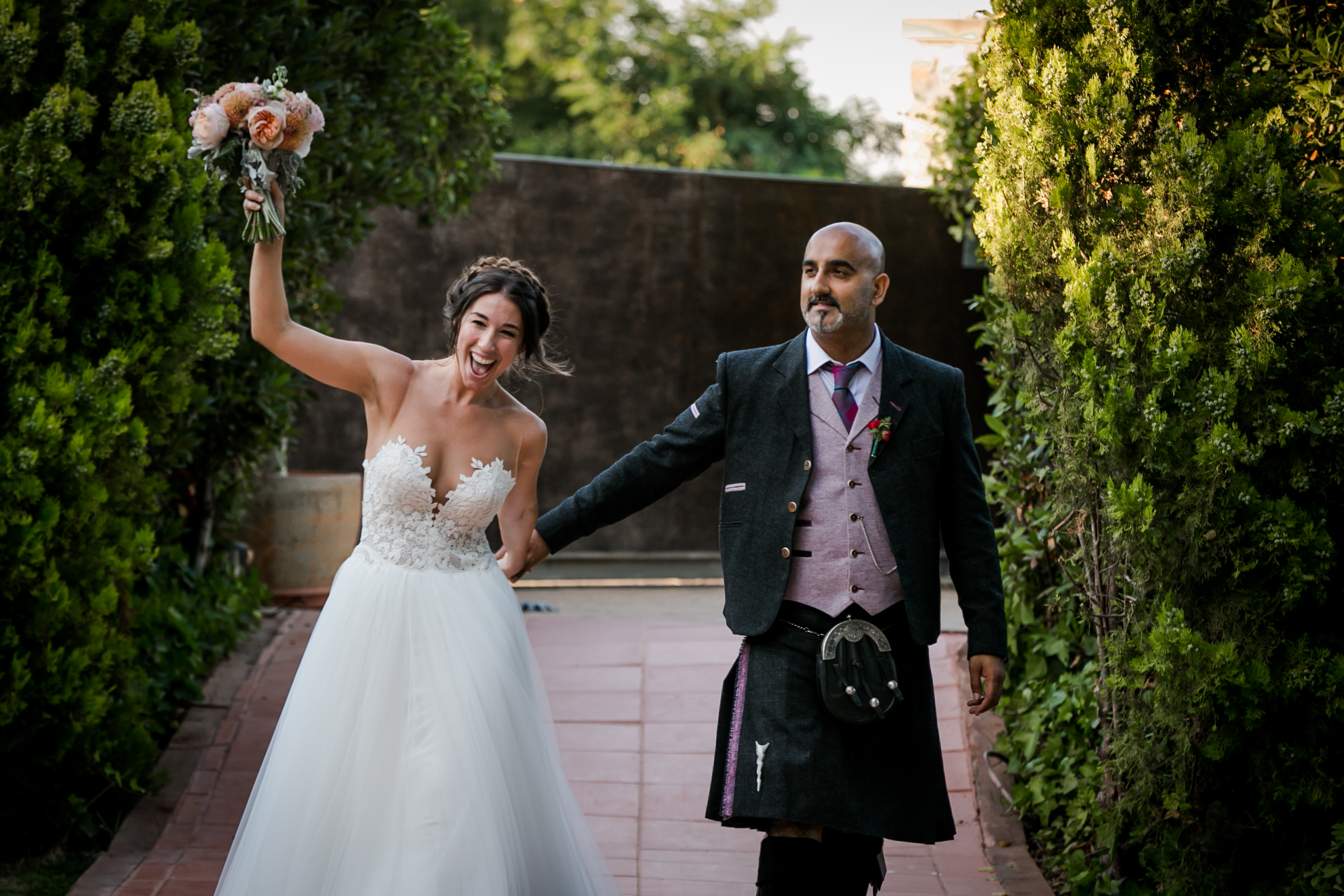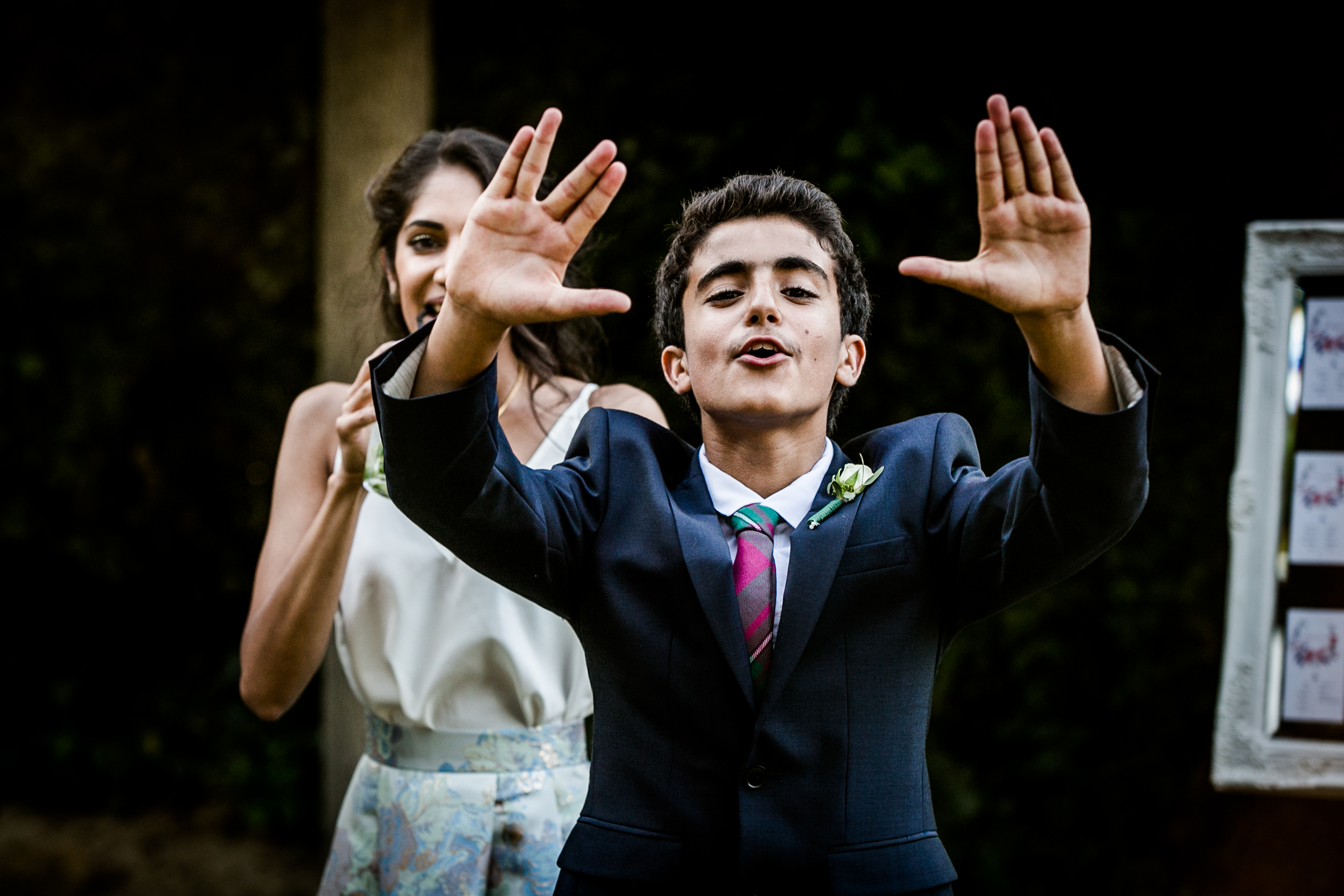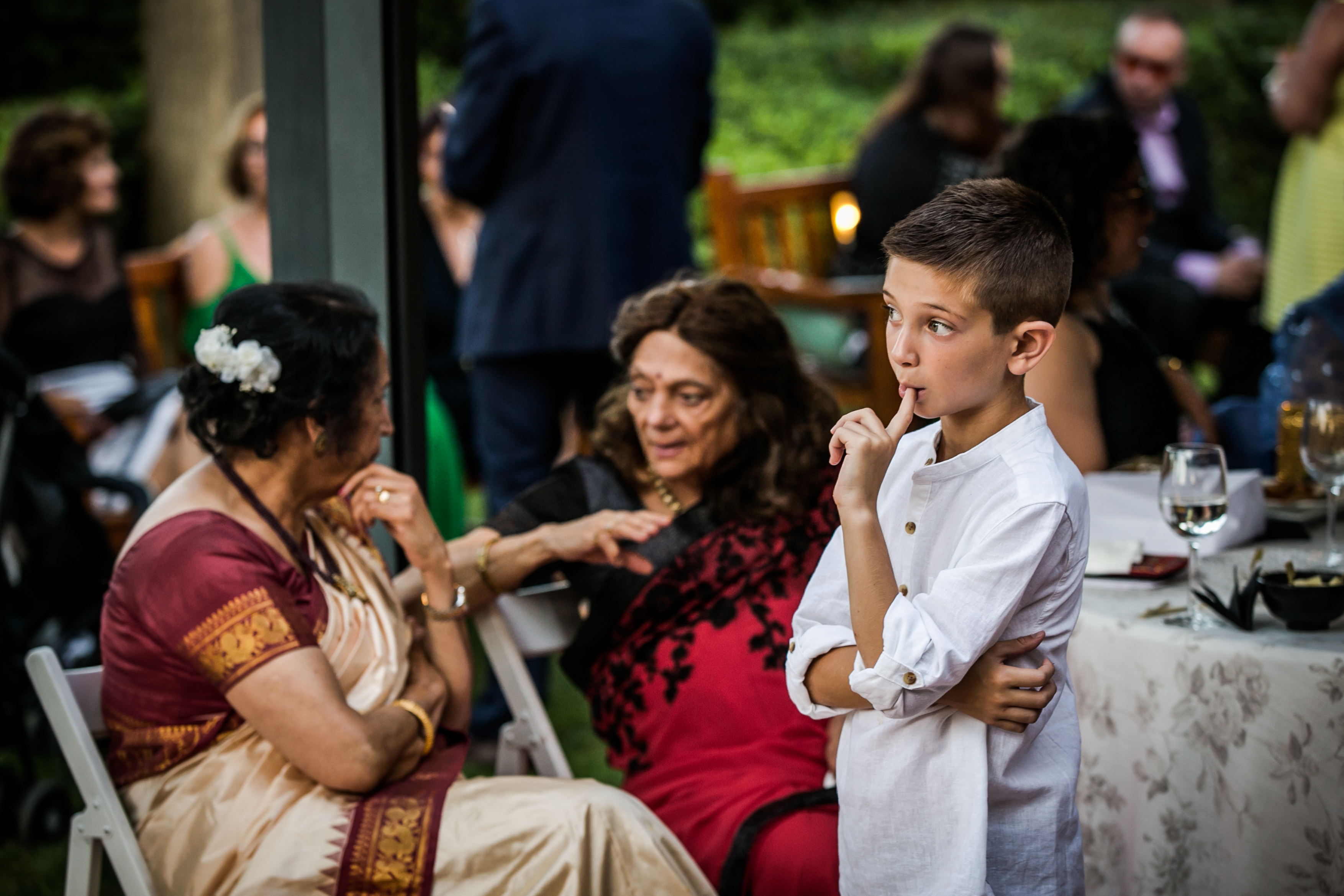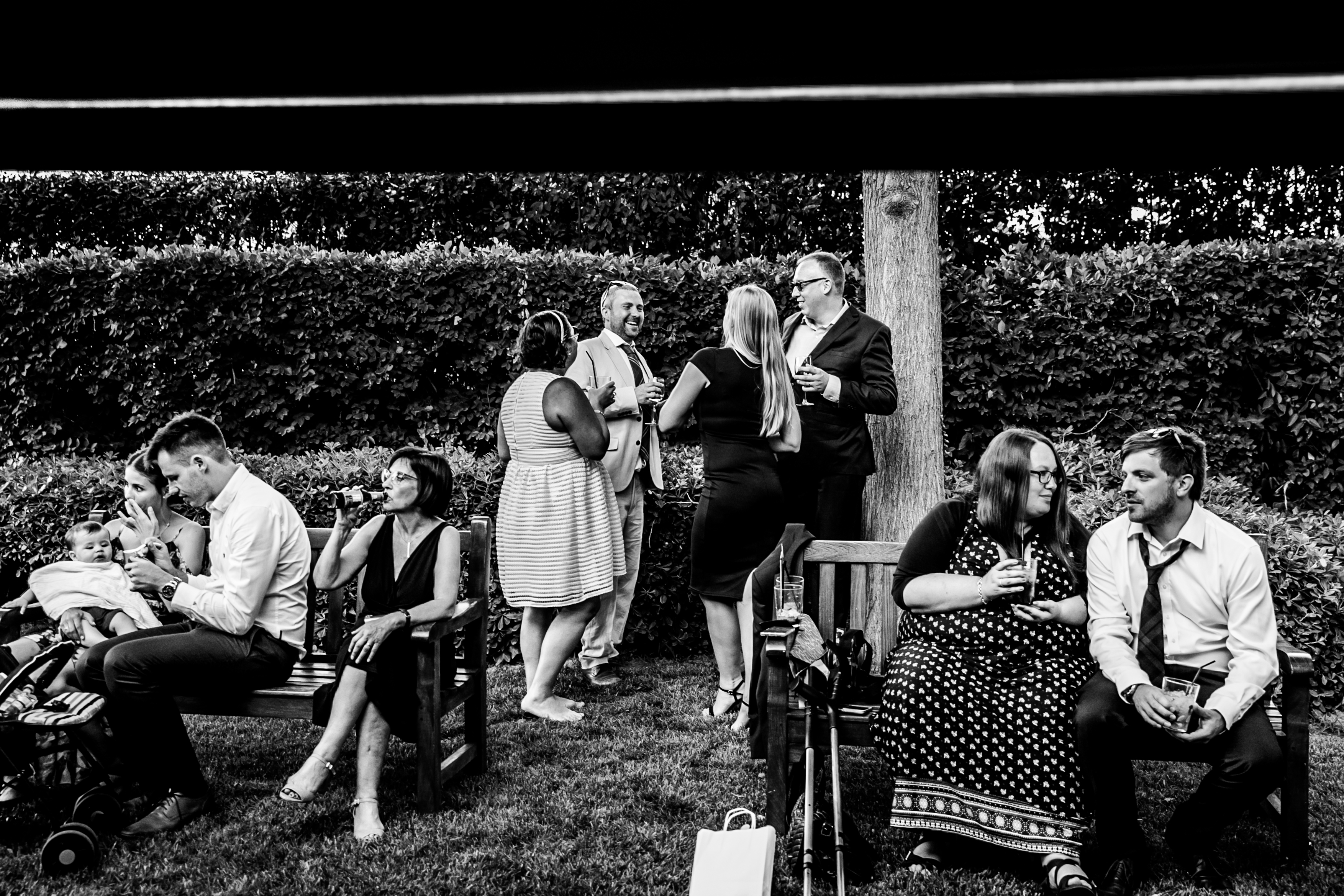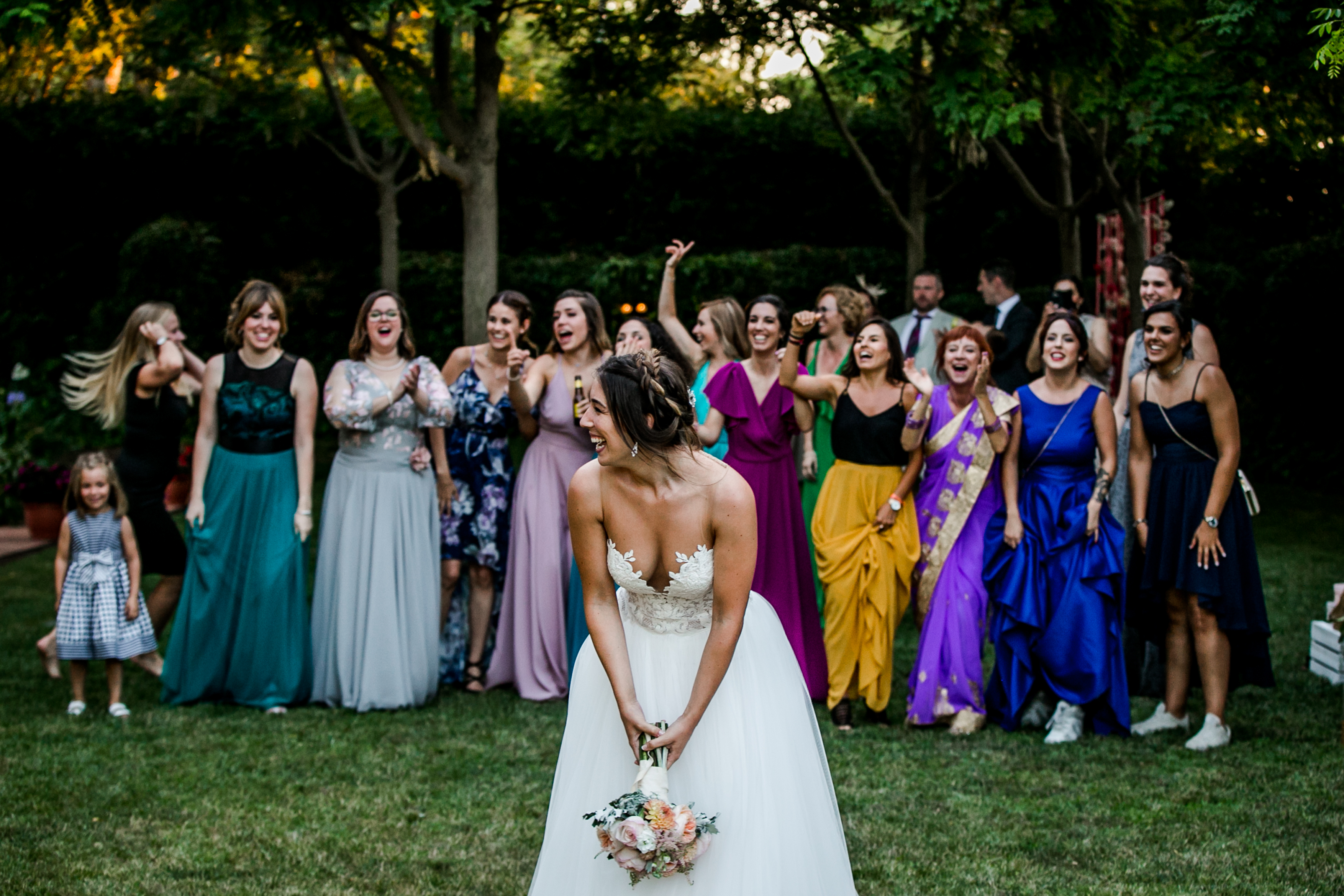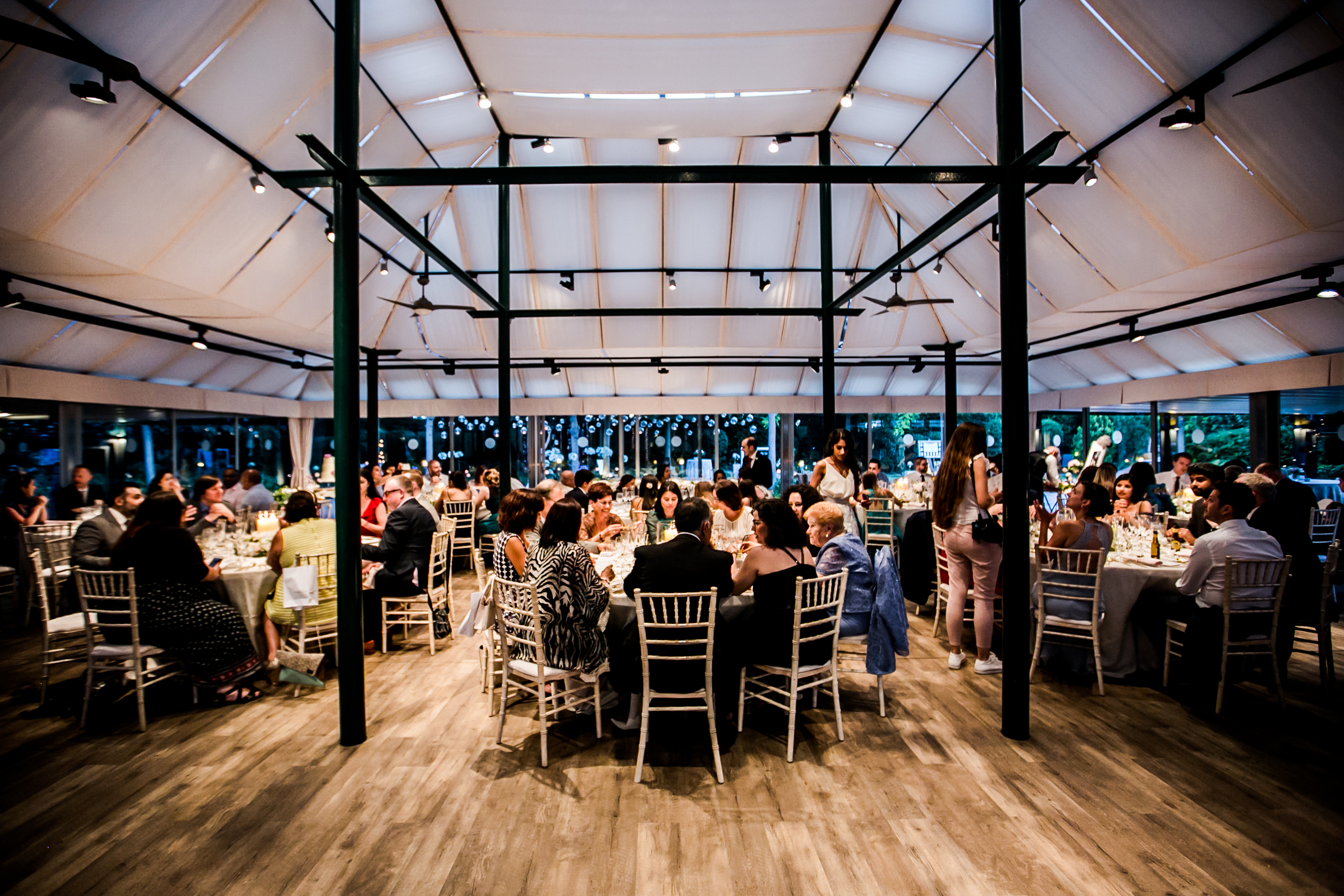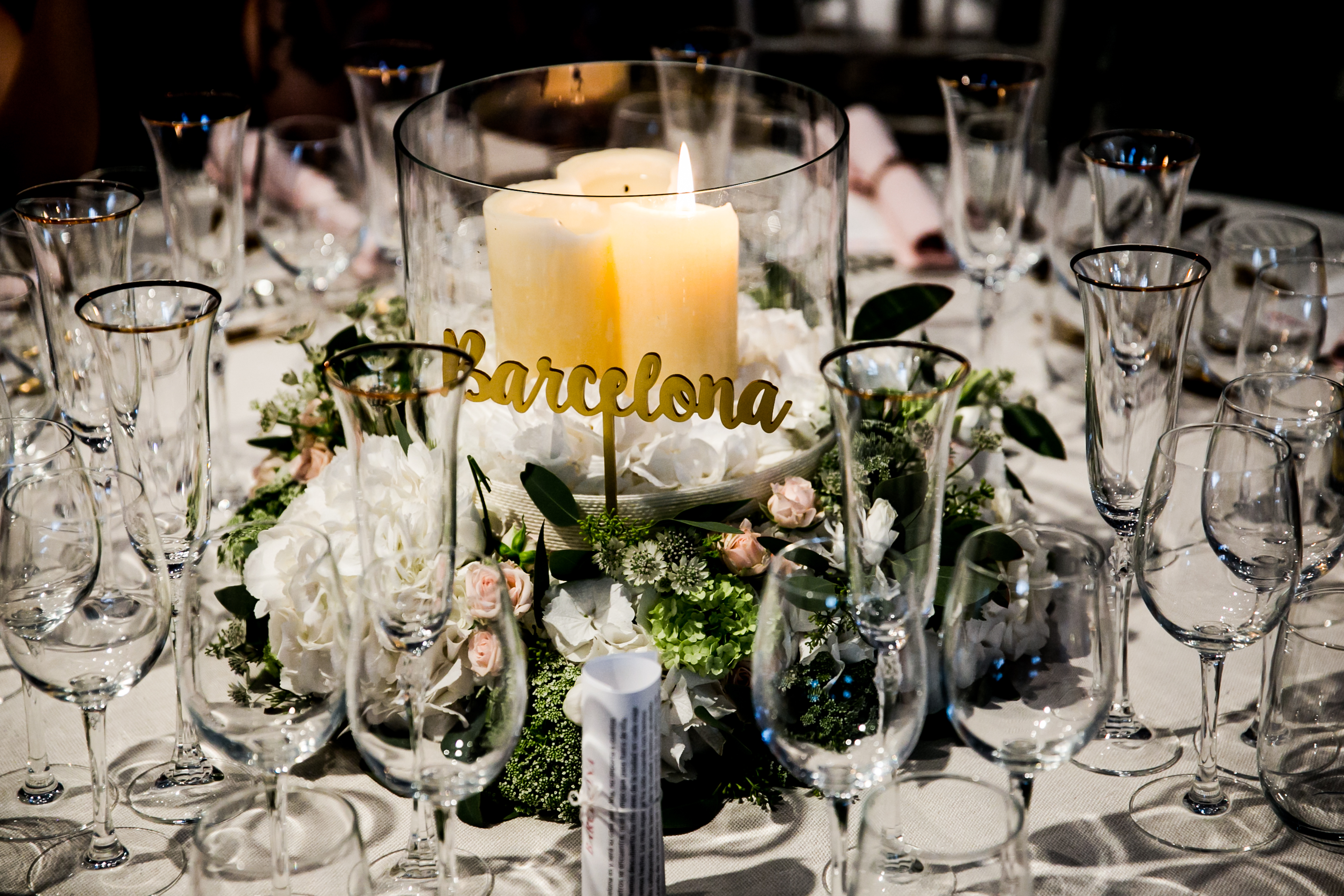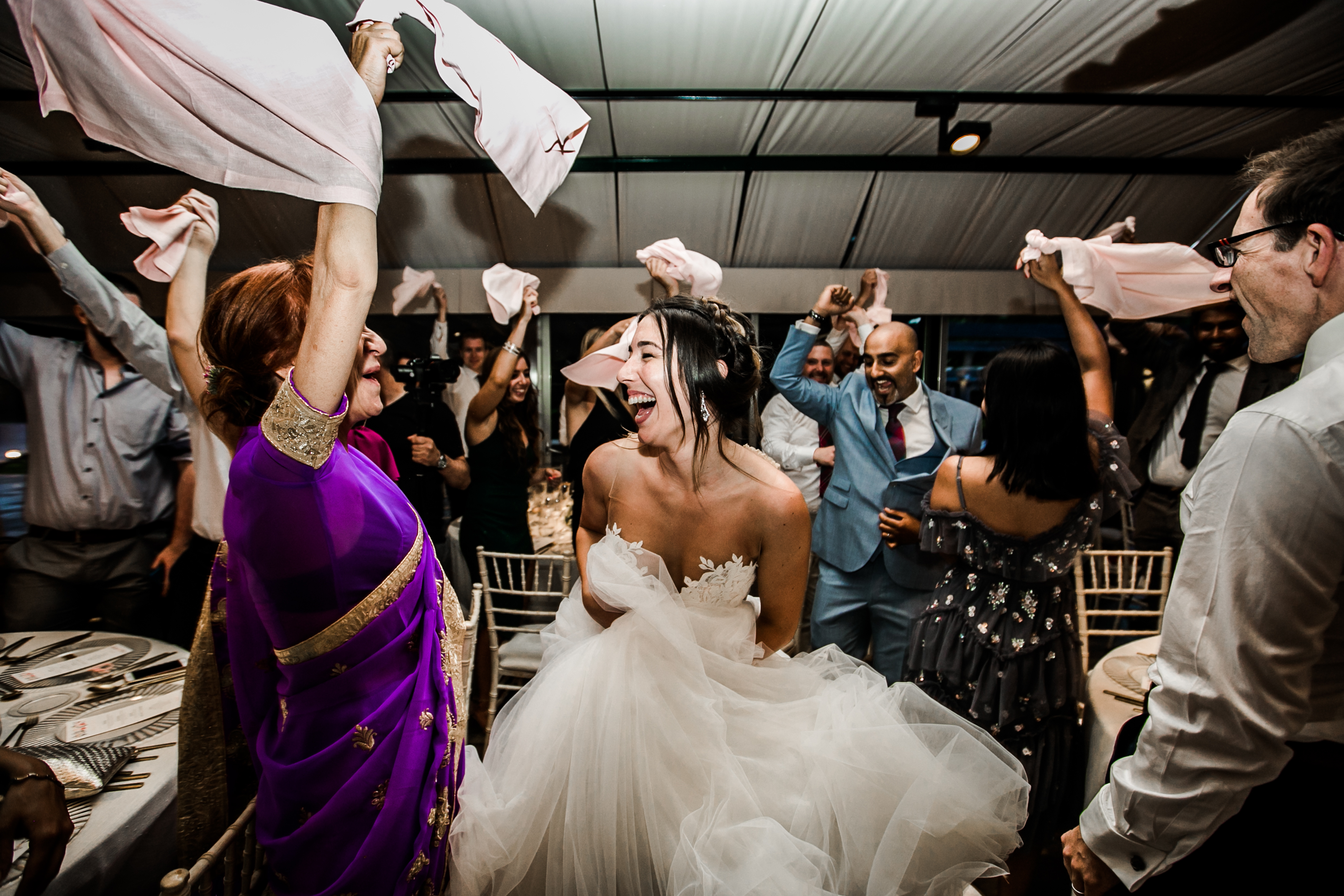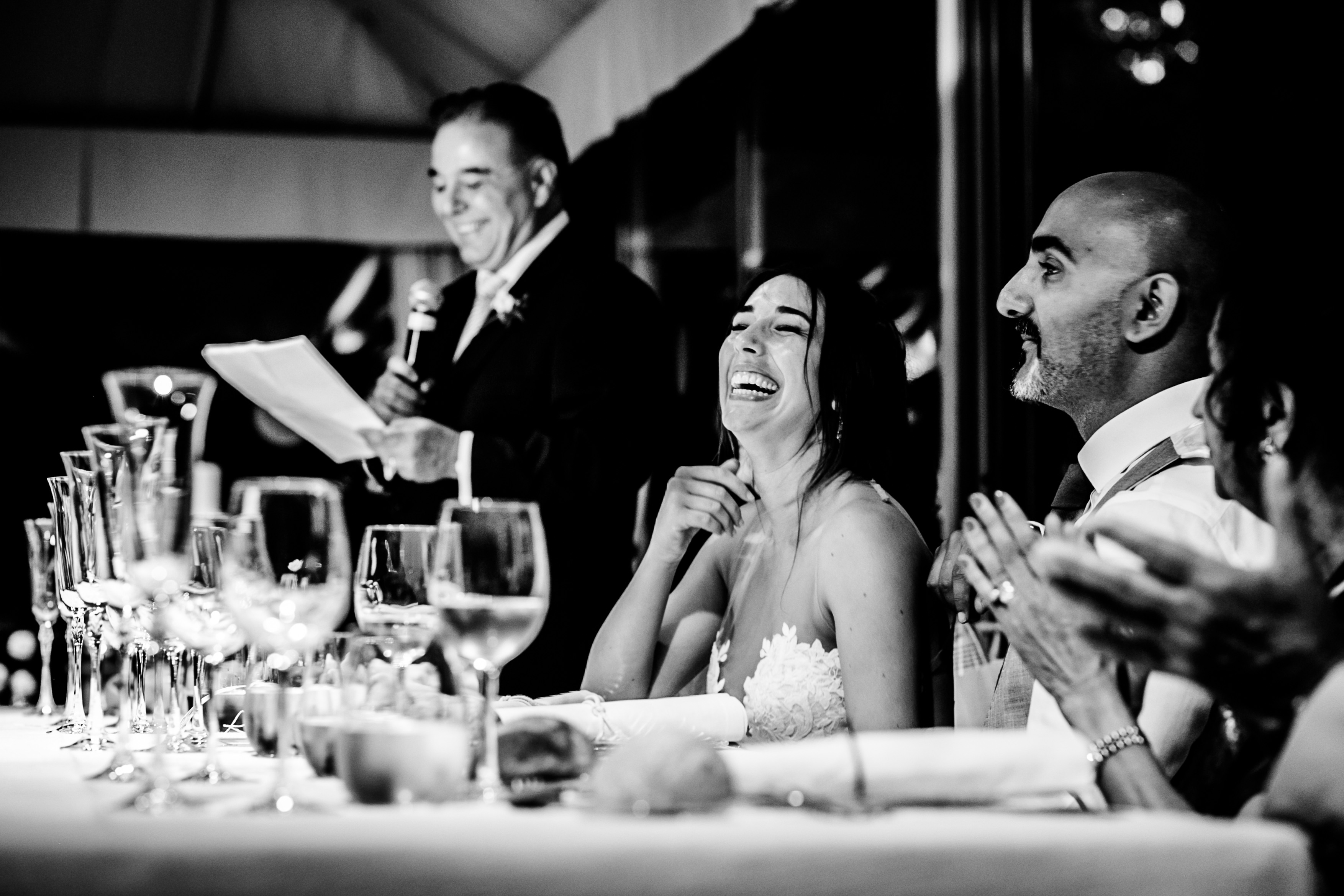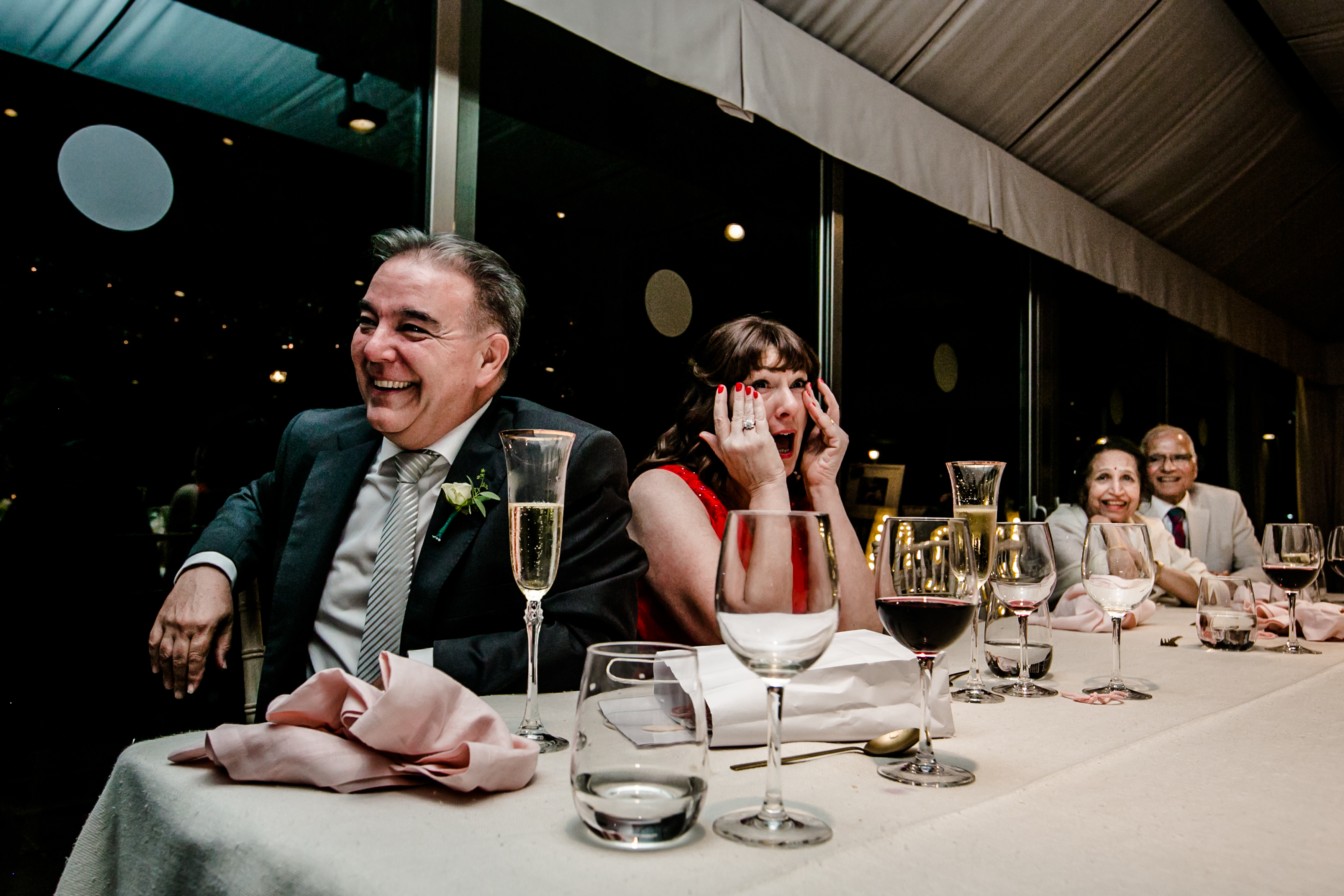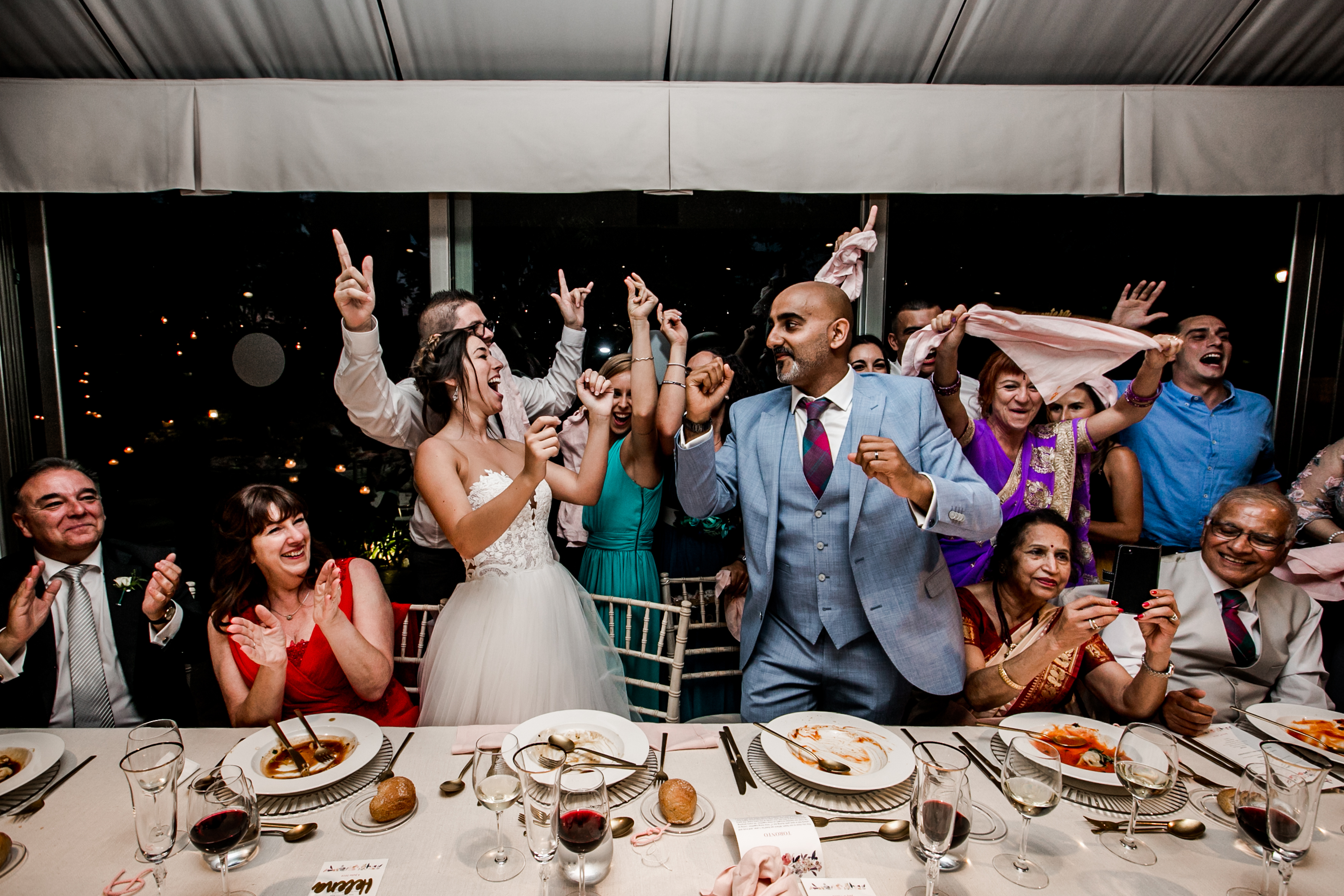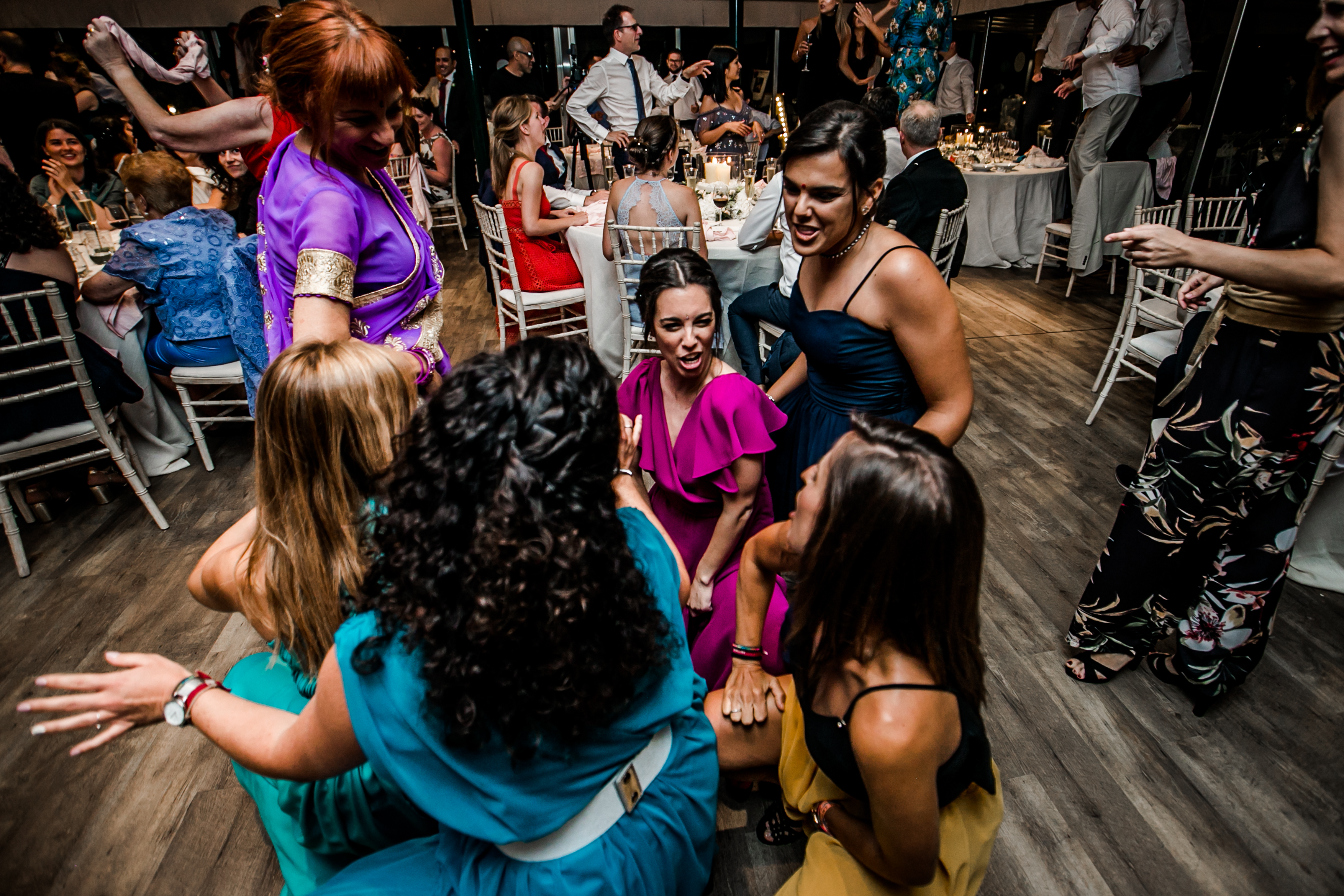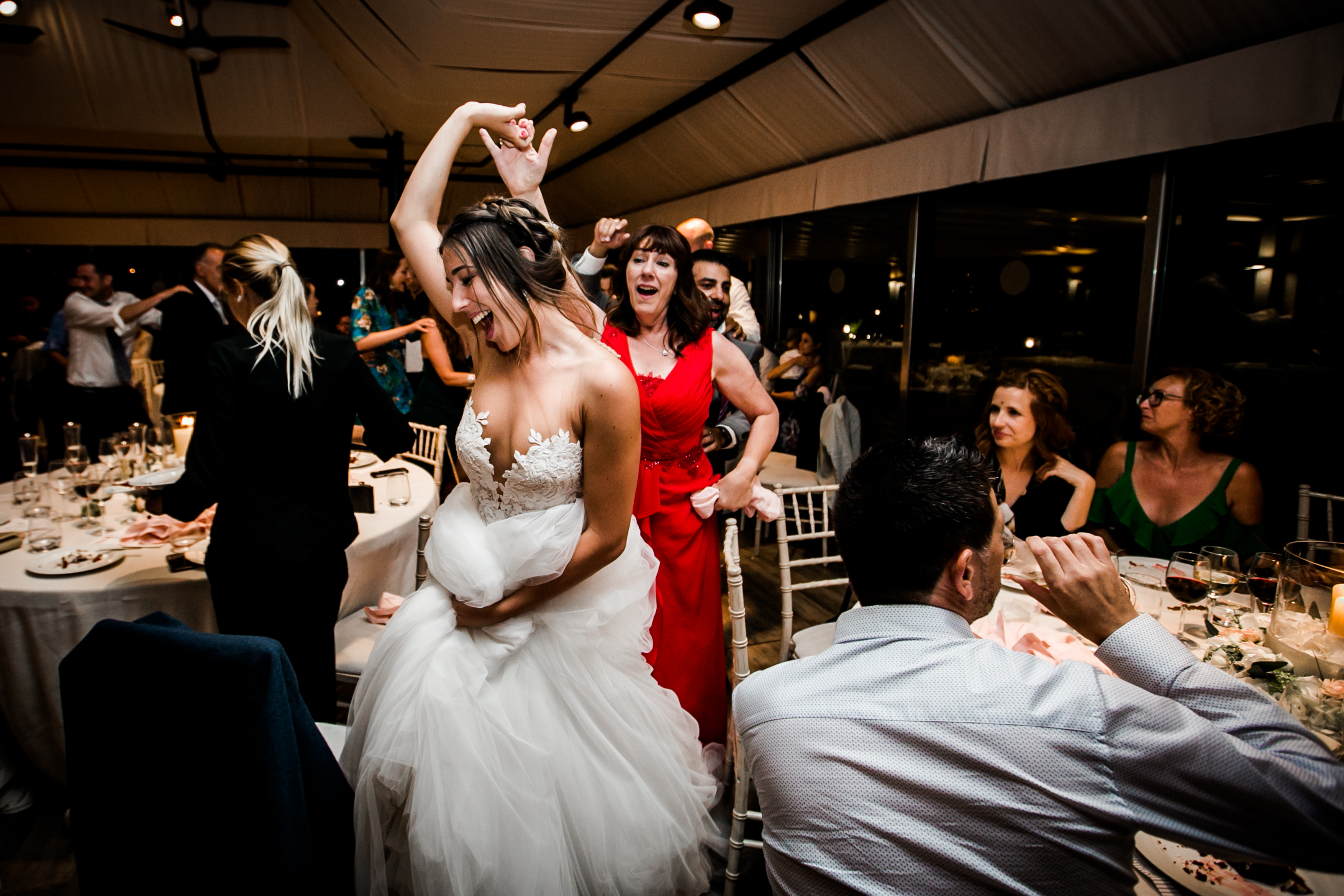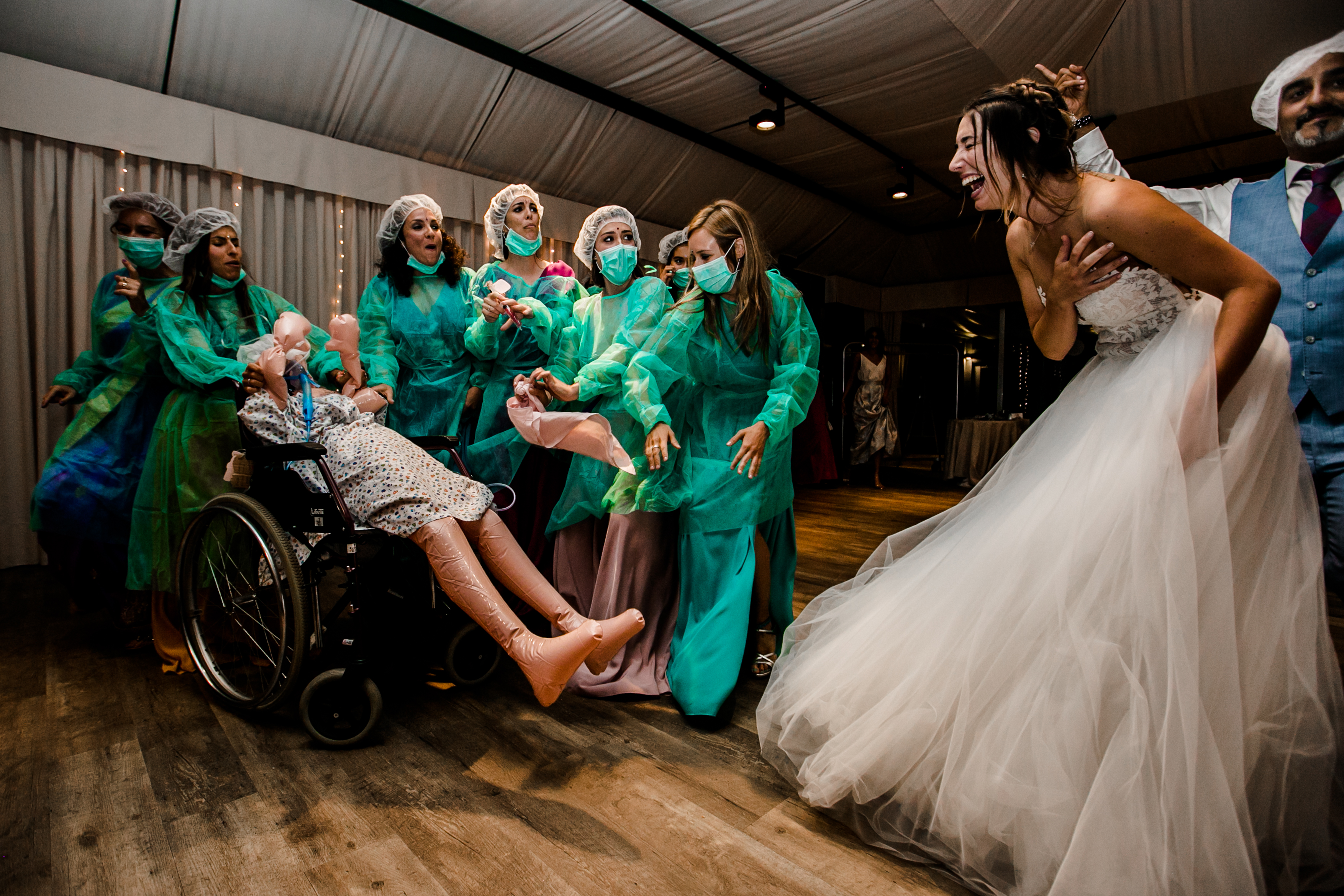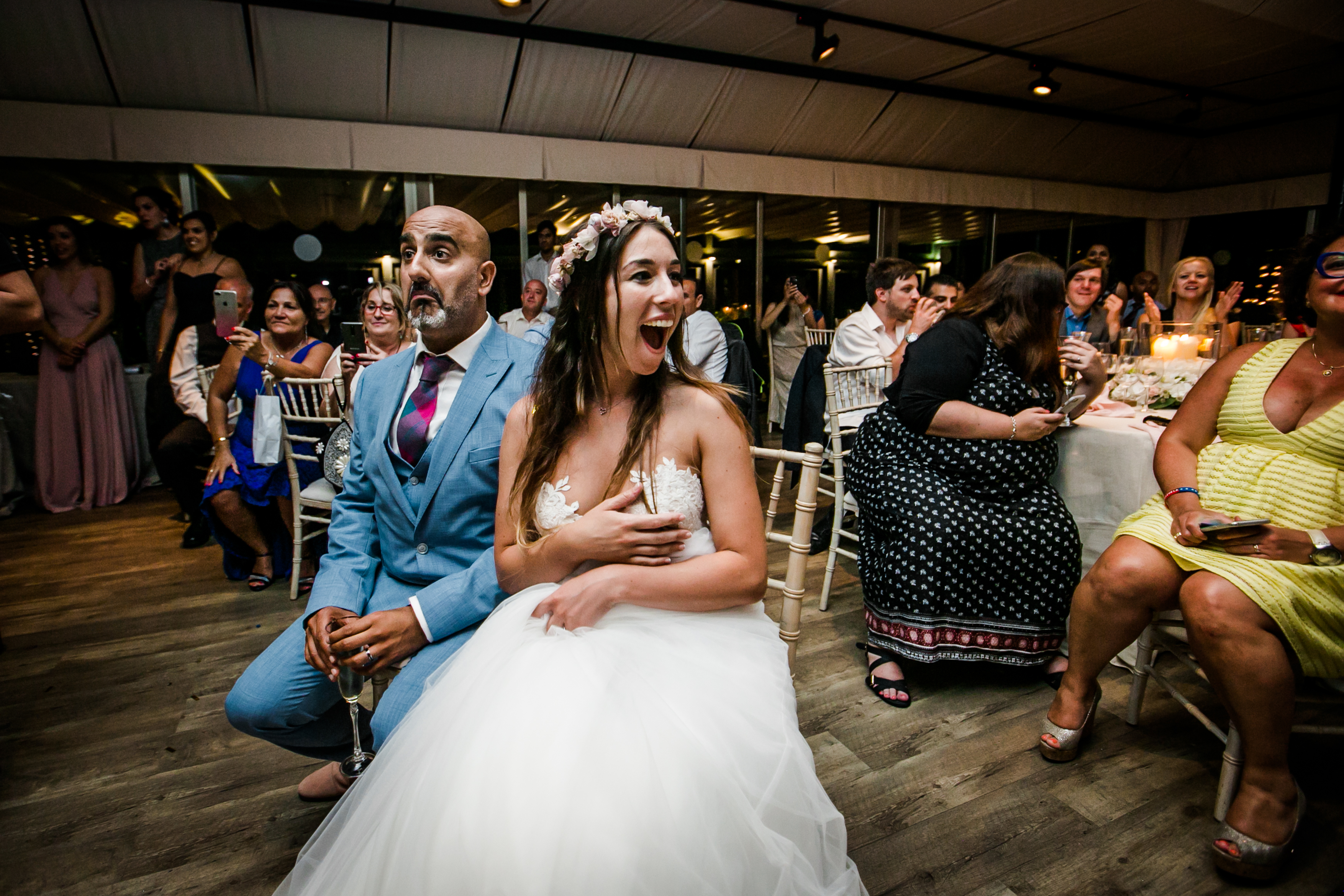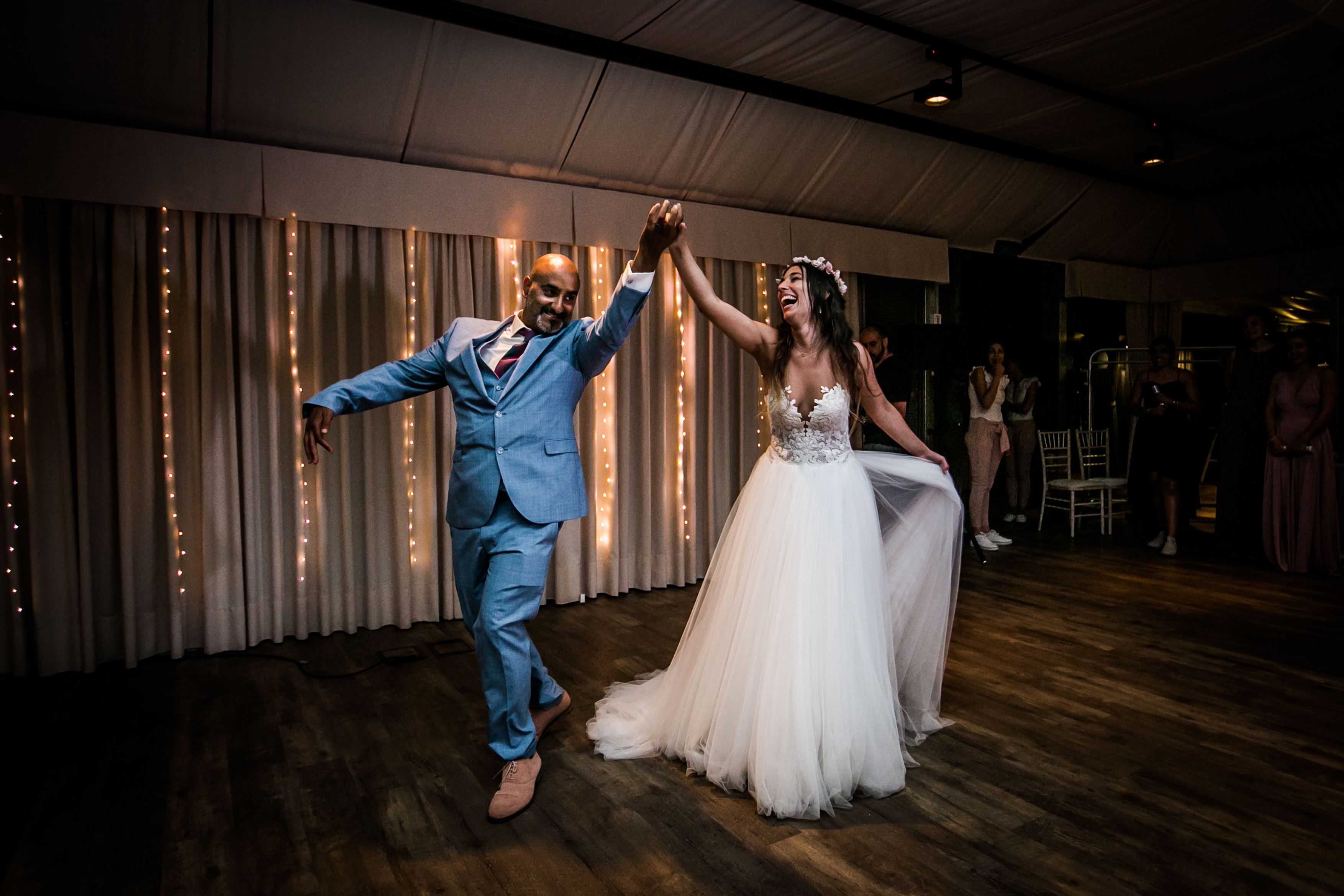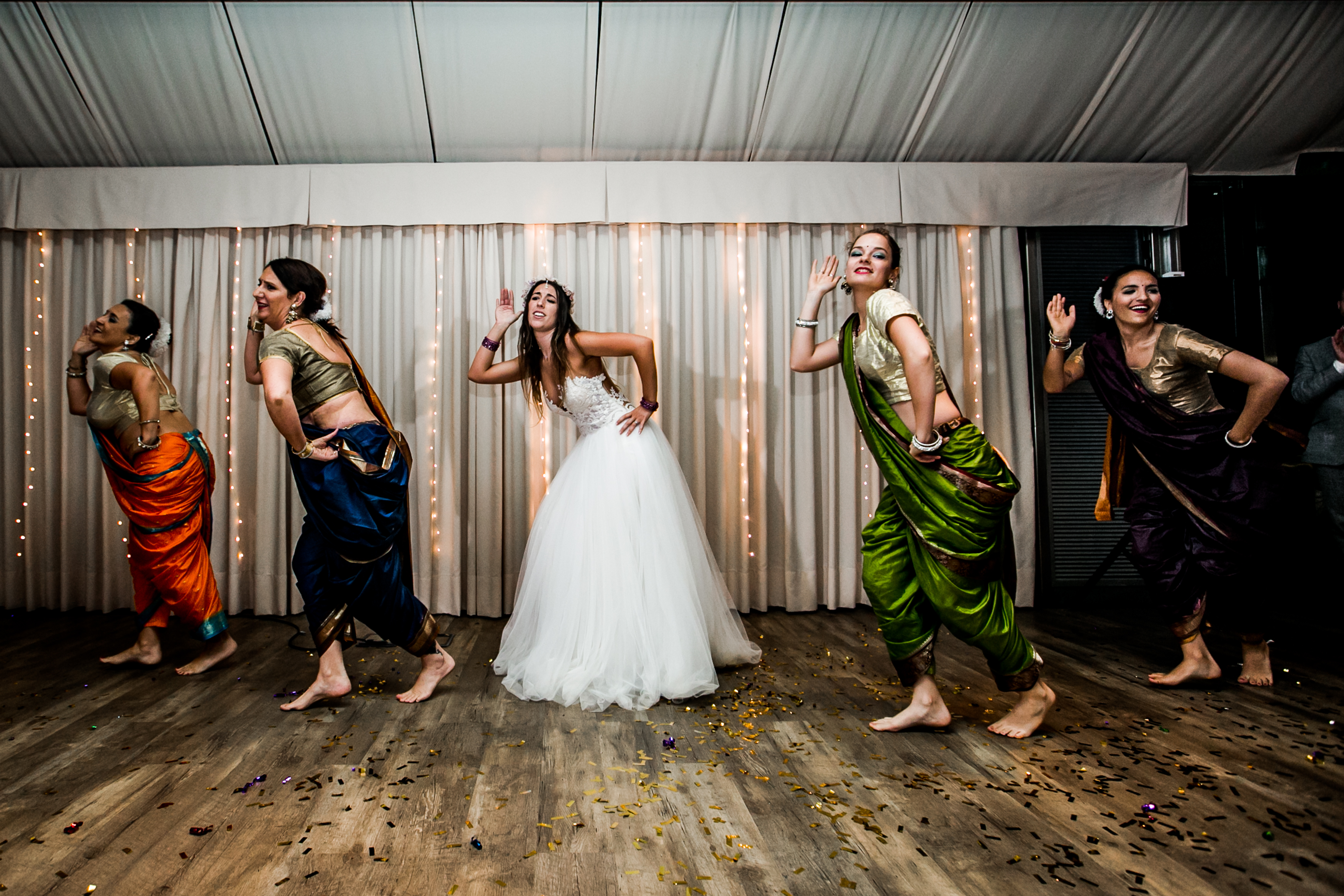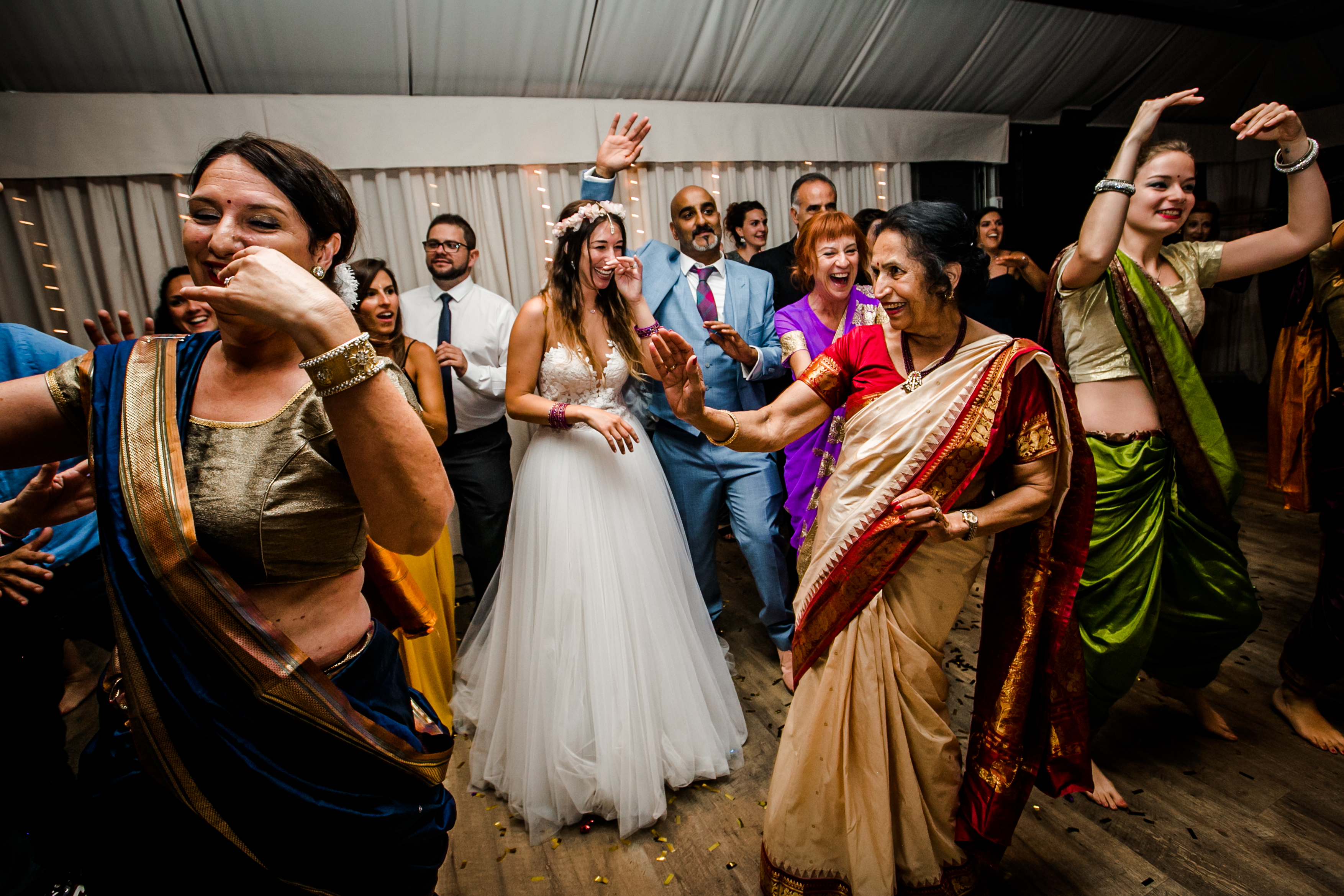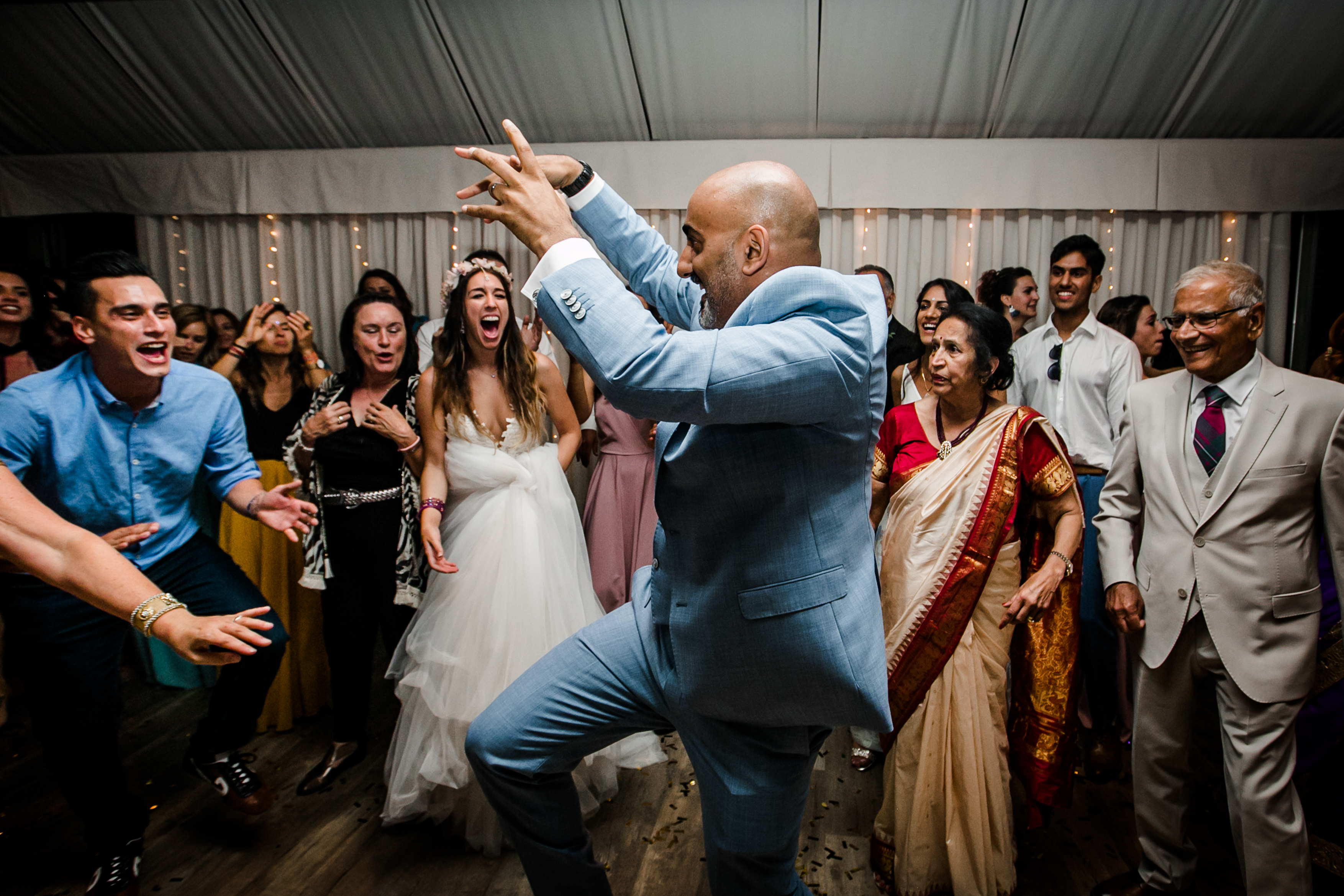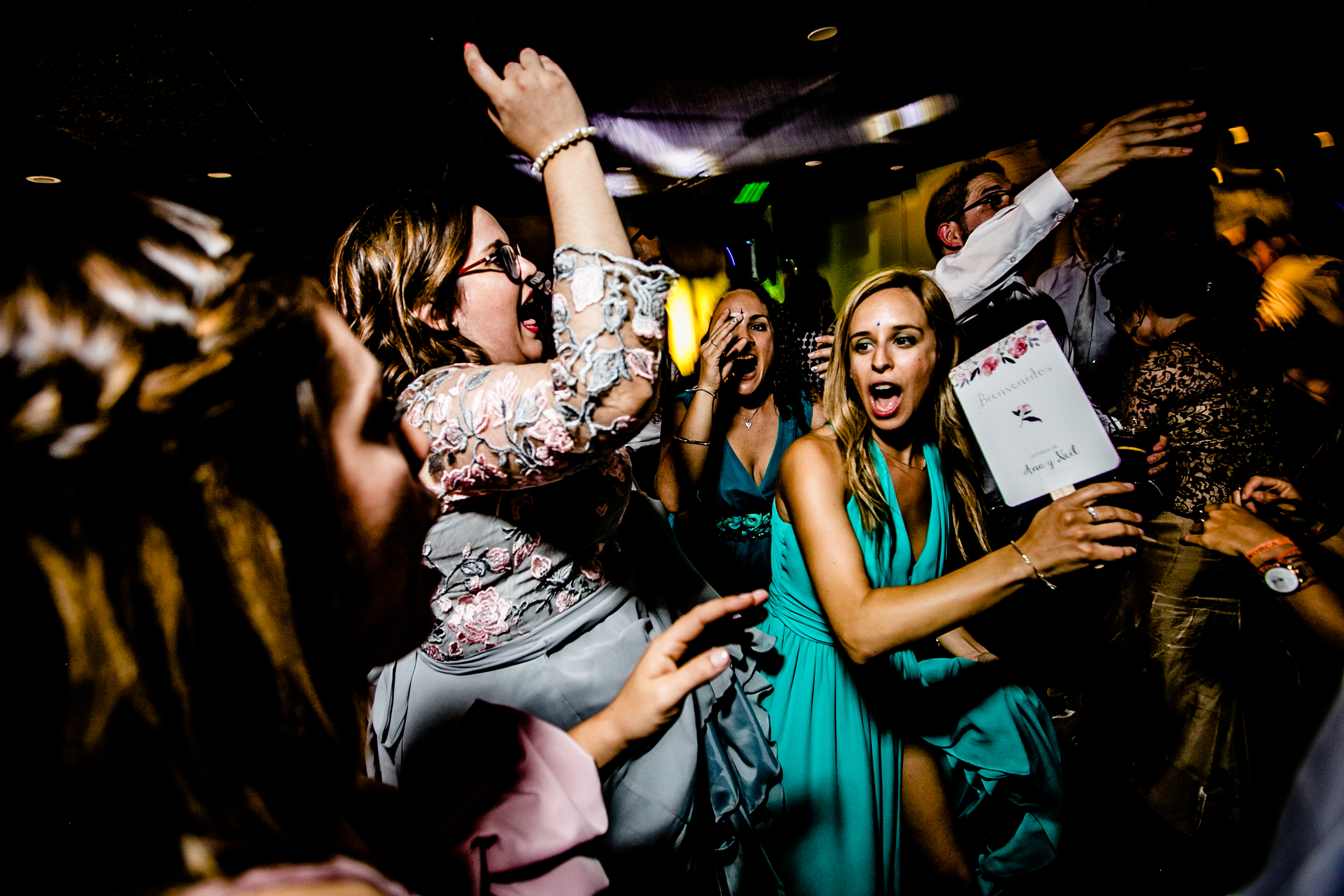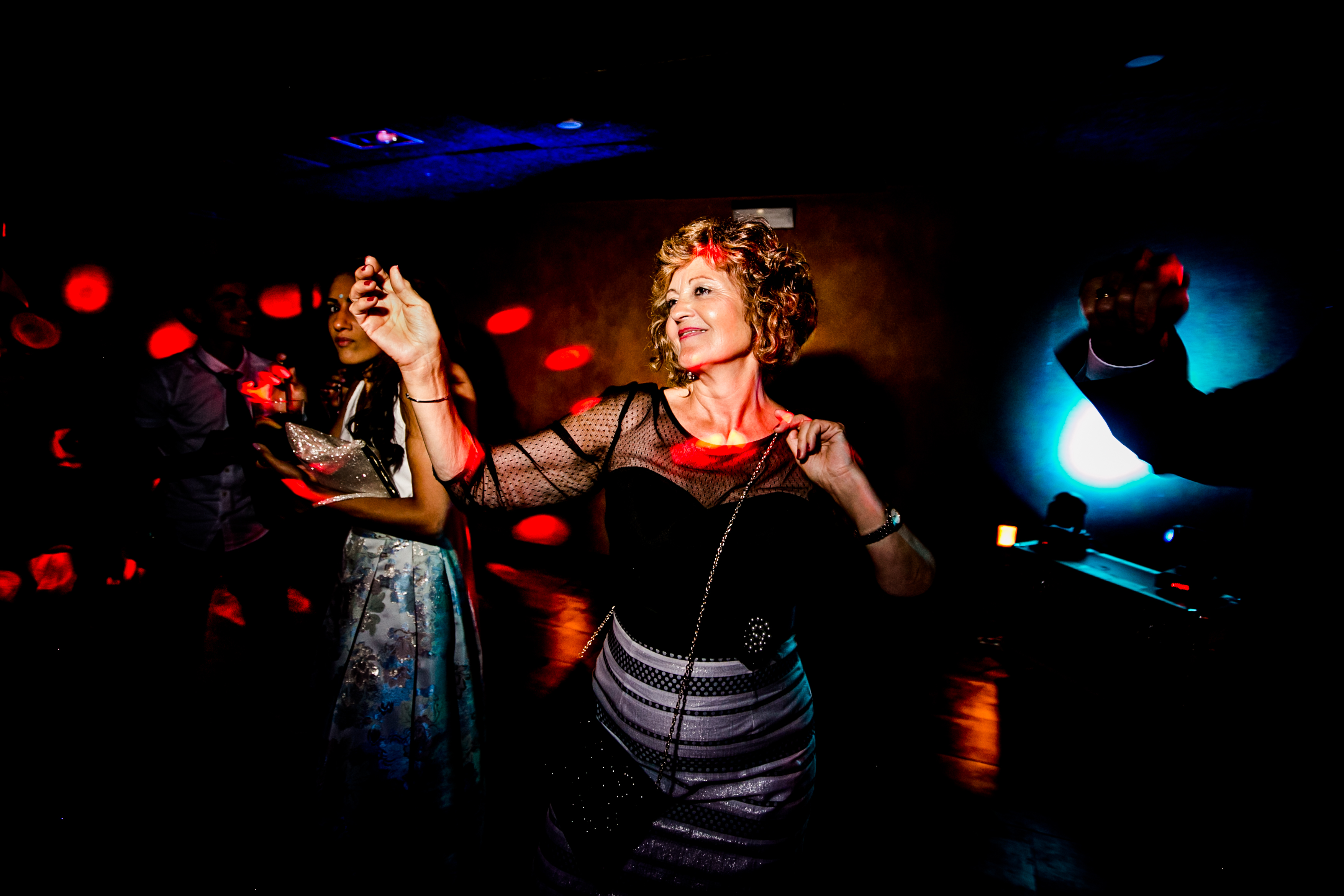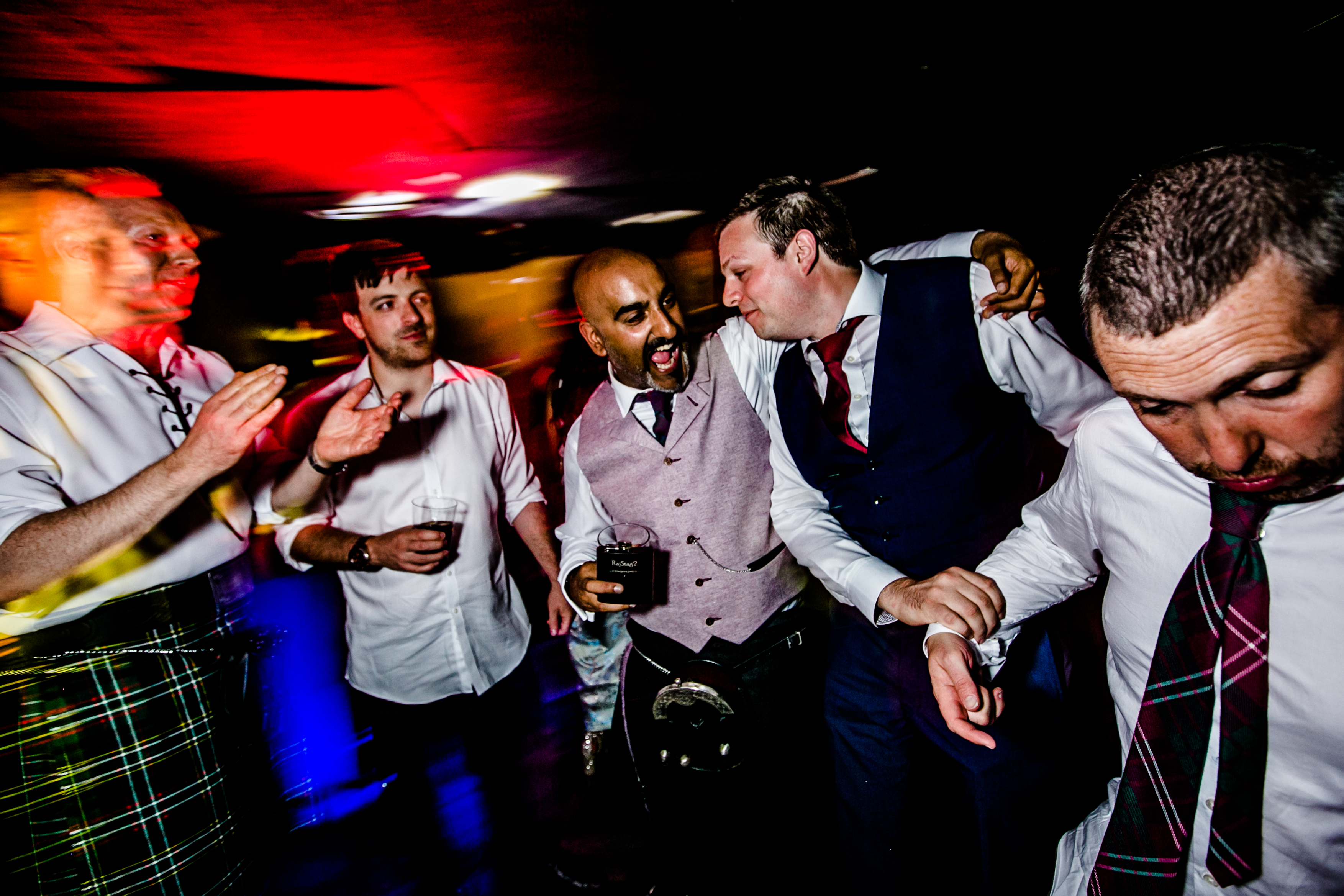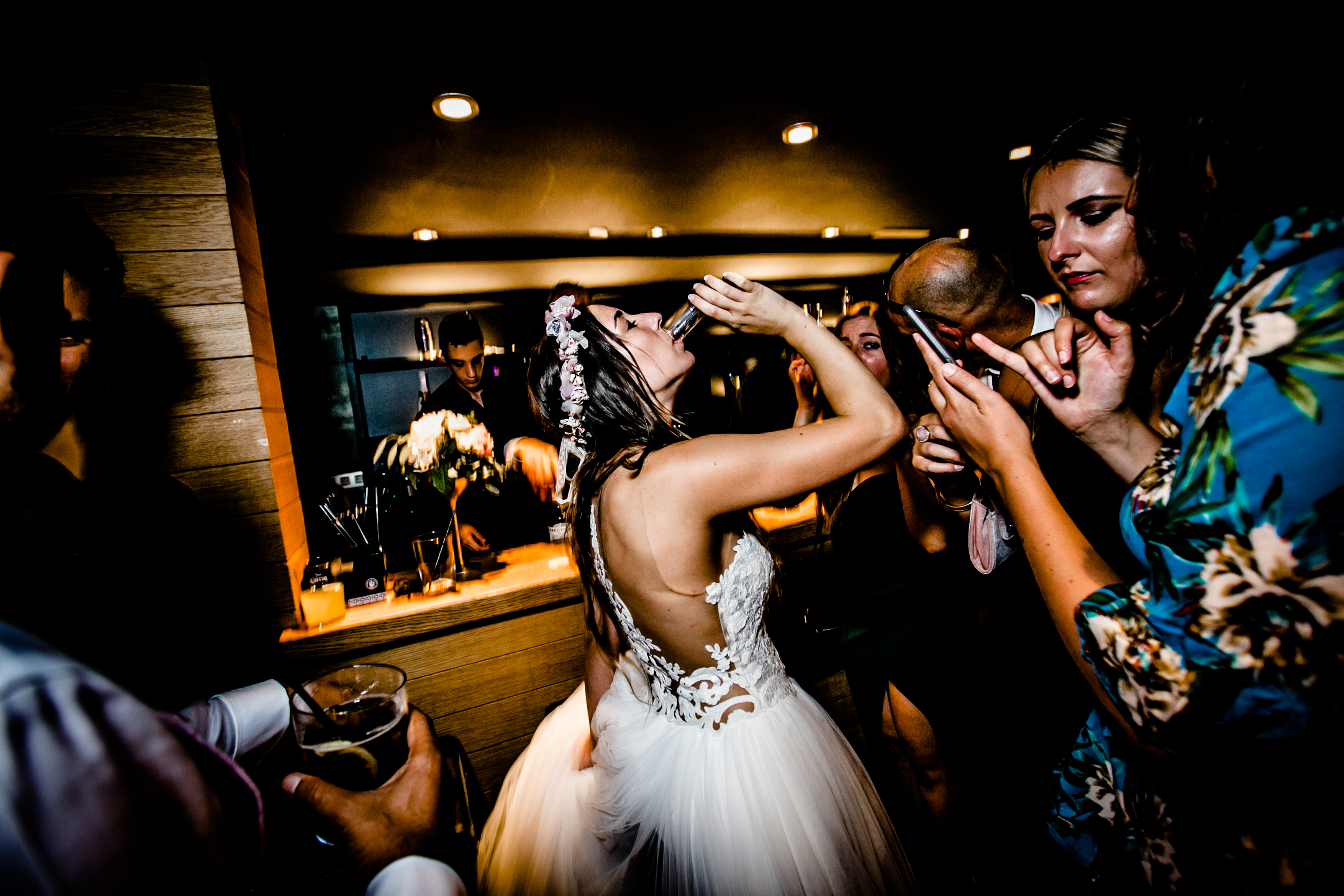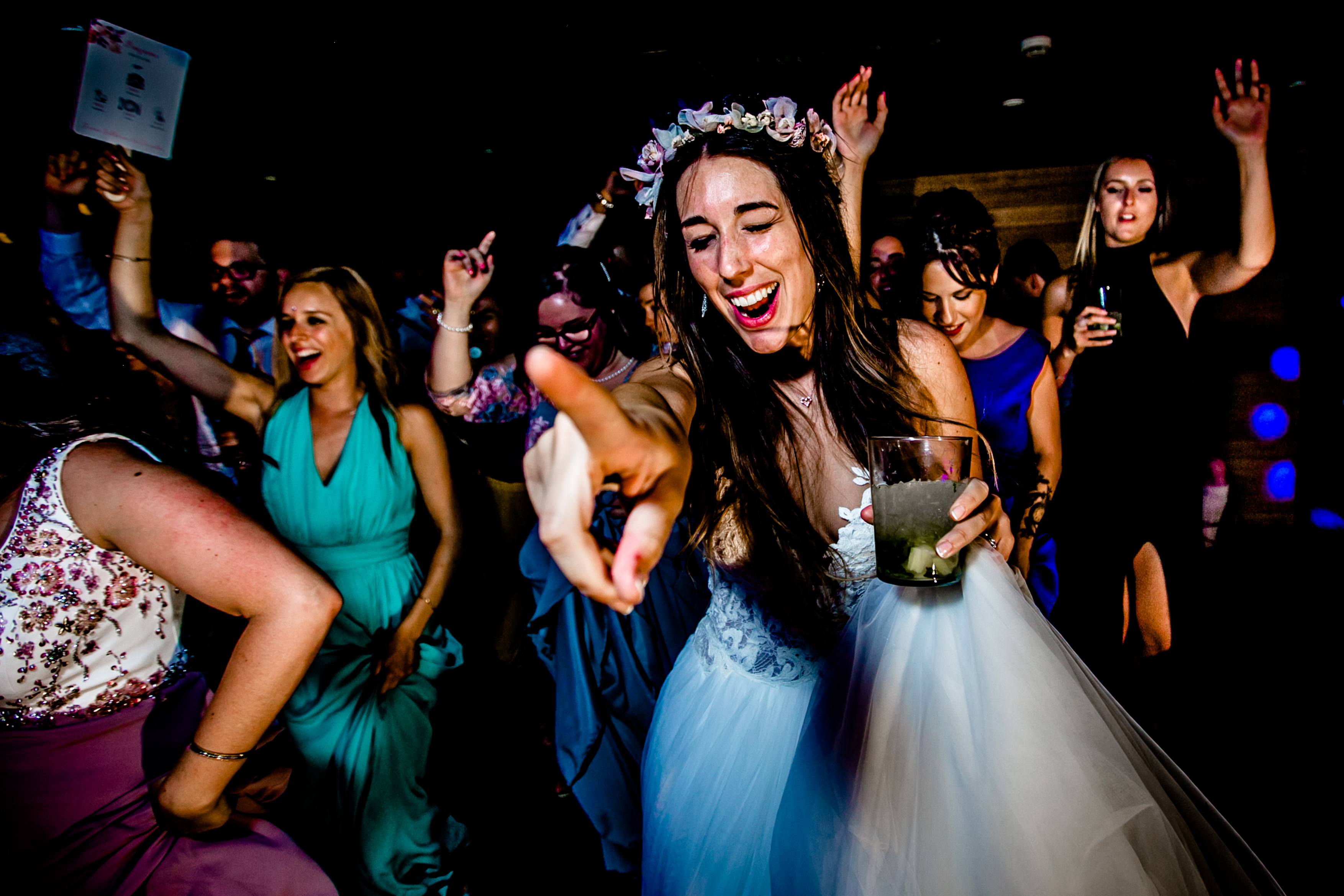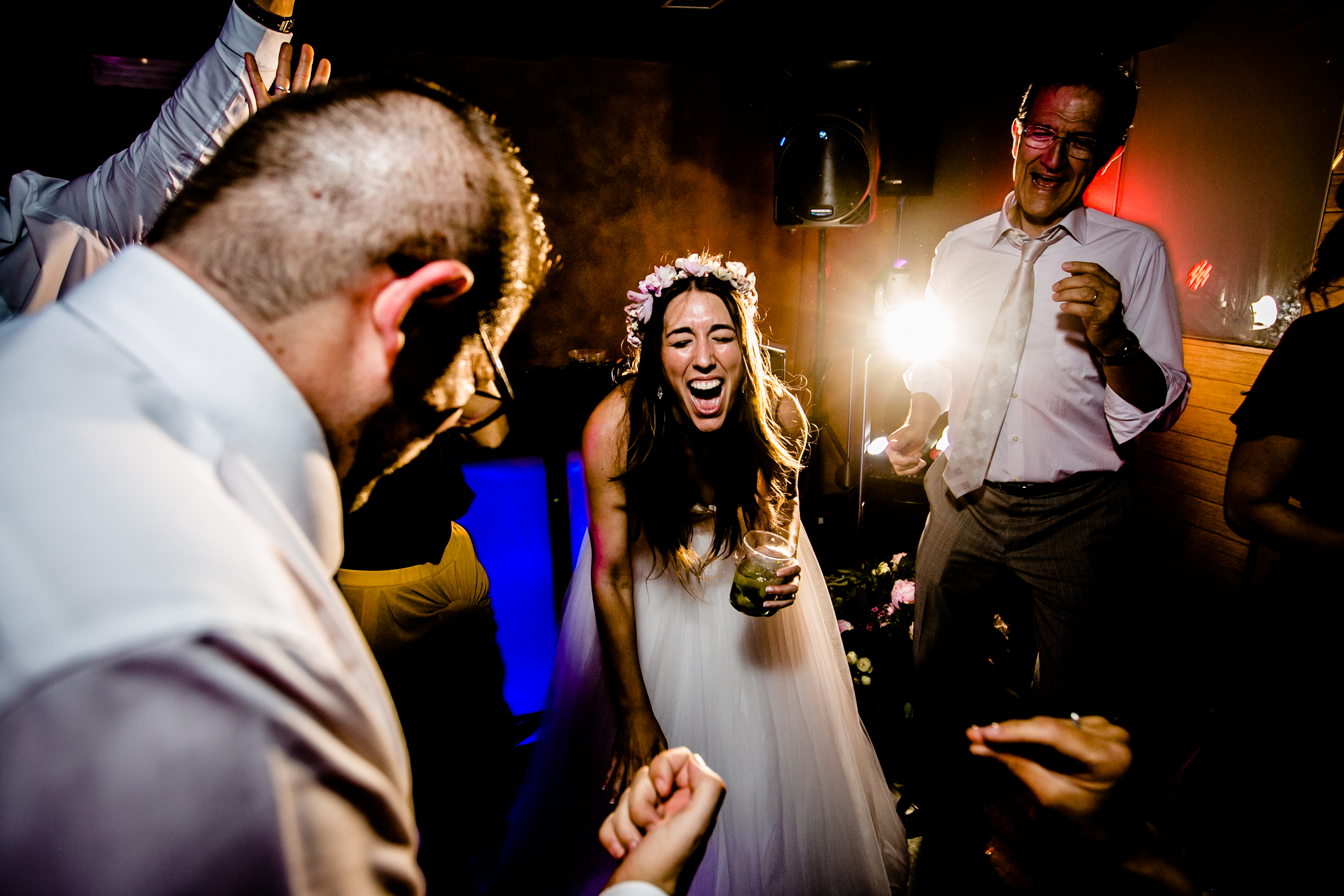 "Thank you so much for the photos – they are simply incredible! We got them middle last week and have been looking at them every night! It brings back so many happy memories (and warmer!)…we were in floods of tears looking at them. Obviously I am biased but they are the best photos I have ever seen, and we are so happy we chose you both to take them. Speechless at how amazing they are and how they captured fantastic moments – with so much emotion – at every stage!!"                                                                                                                                                                                                                                                                                                                                                                                                                                                                                                                                                          Ana and Neil