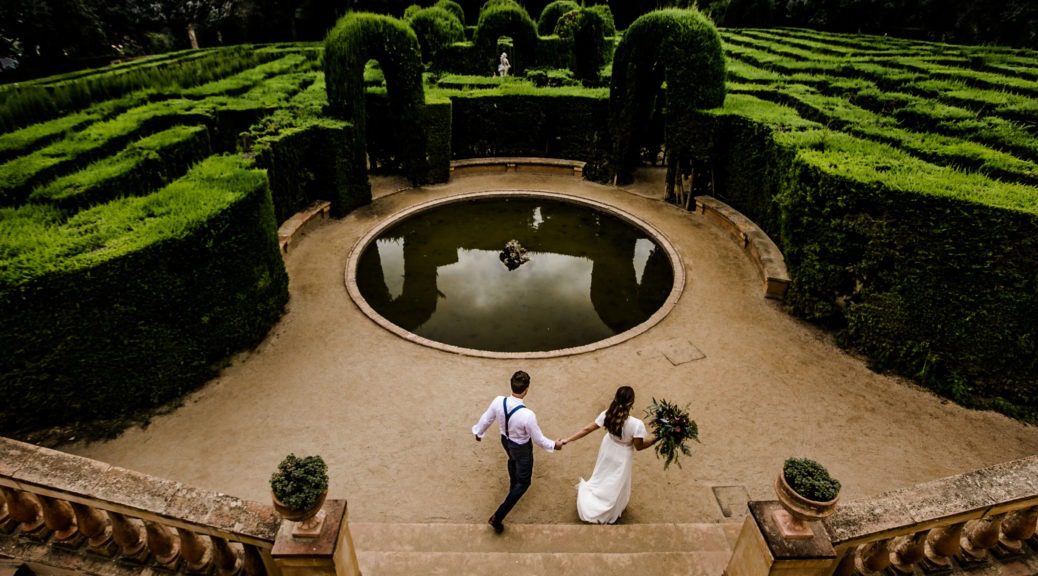 Elopement in Barcelona
Elopement in Barcelona
"Yes, I like Pina Coladas, and getting caught in the rain
I'm not much into health food, I am into Champagne
I've got to meet you by tomorrow noon, and cut through all this red tape
At a bar called O'Malley's, where we'll plan our escape"
Escape by Rupert Holmes
This beautiful couple came all the way from Illinois to celebrate their elopement in the heart of Barcelona. Their intimate ceremony took place in a secluded park known to locals as Laberinto de Horta. This green paradise is located 15 minutes drive from Barcelona´s old city center and if you visit it before noon, you can hope to have most of it to yourself.
The park with its mystic and dreamlike atmosphere was a great location for the bride and groom to exchange their private vows. After the ceremony, the newlyweds opened a bottle of Champagne and it was time for the rest of their Barcelona adventure. The main attraction of the park- an authentic labyrinth garden- provided an ideal scenery for a warm up photo shoot.
Angela and Joshua felt like celebrating their marriage in the streets of Barcelona, so we quickly visited the nearby Park Güell for a few epic Barcelona shots. Then we moved on to the Gothic Quarter, where we joined locals and tourists in a busy urban environment. We took photos while we walked the streets of a beautiful central neighborhood called El Born. Eventually, we stopped for a quick snack and a refreshing beer in La Boqueria, the central food market of the Rambla.
Eloping is a perfect way to explore Barcelona. If this sounds tempting, do not hesitate and ¨plan your escape"!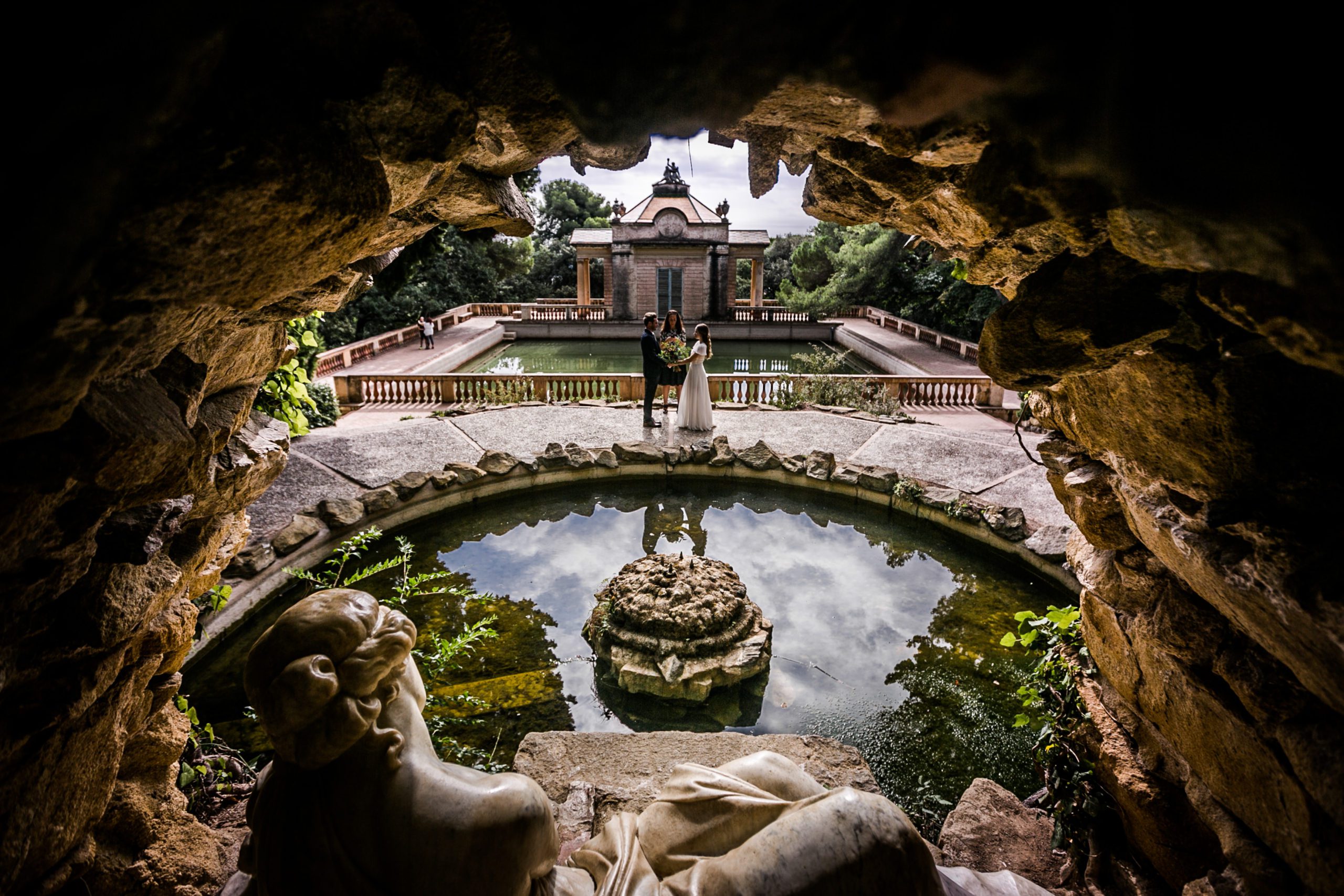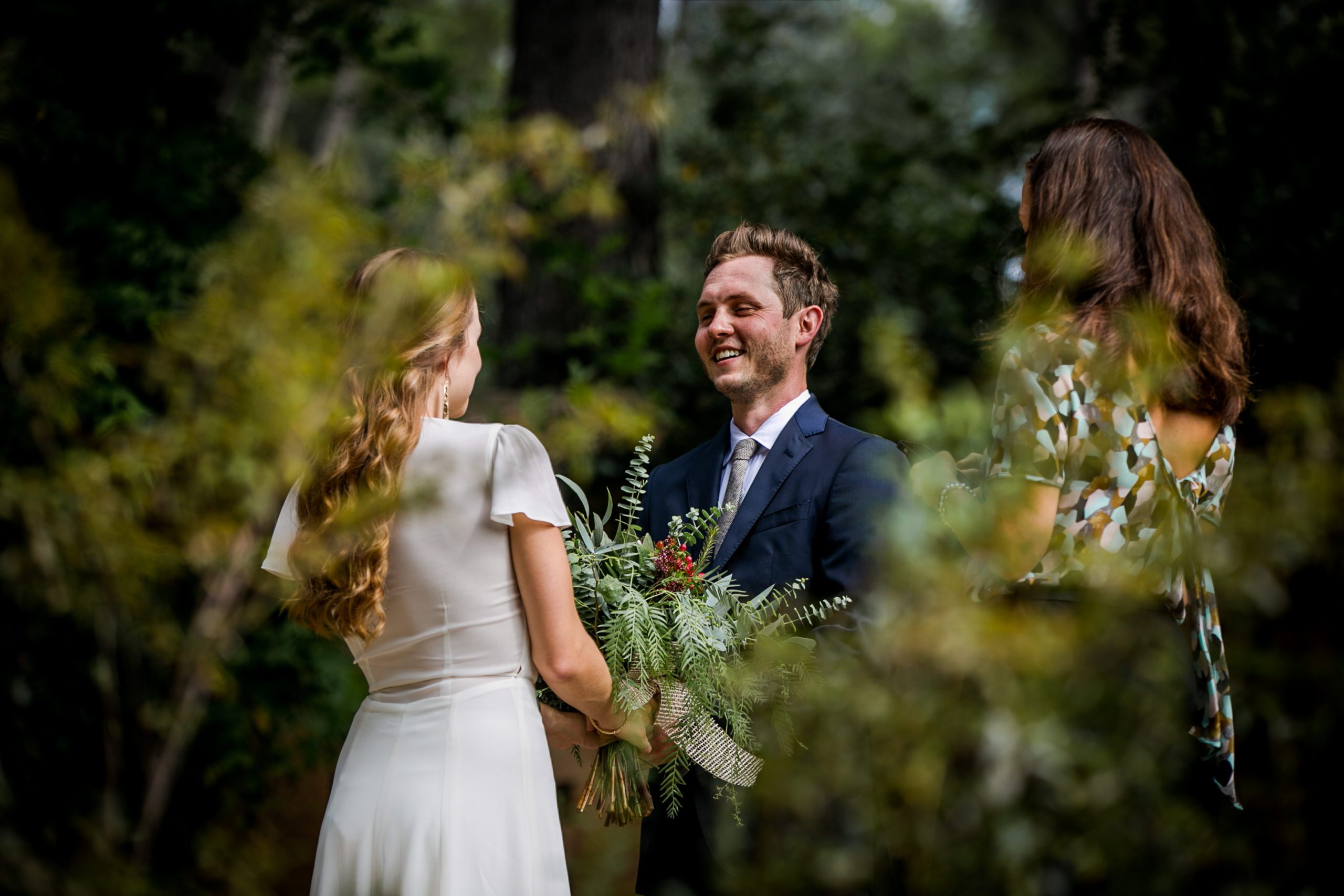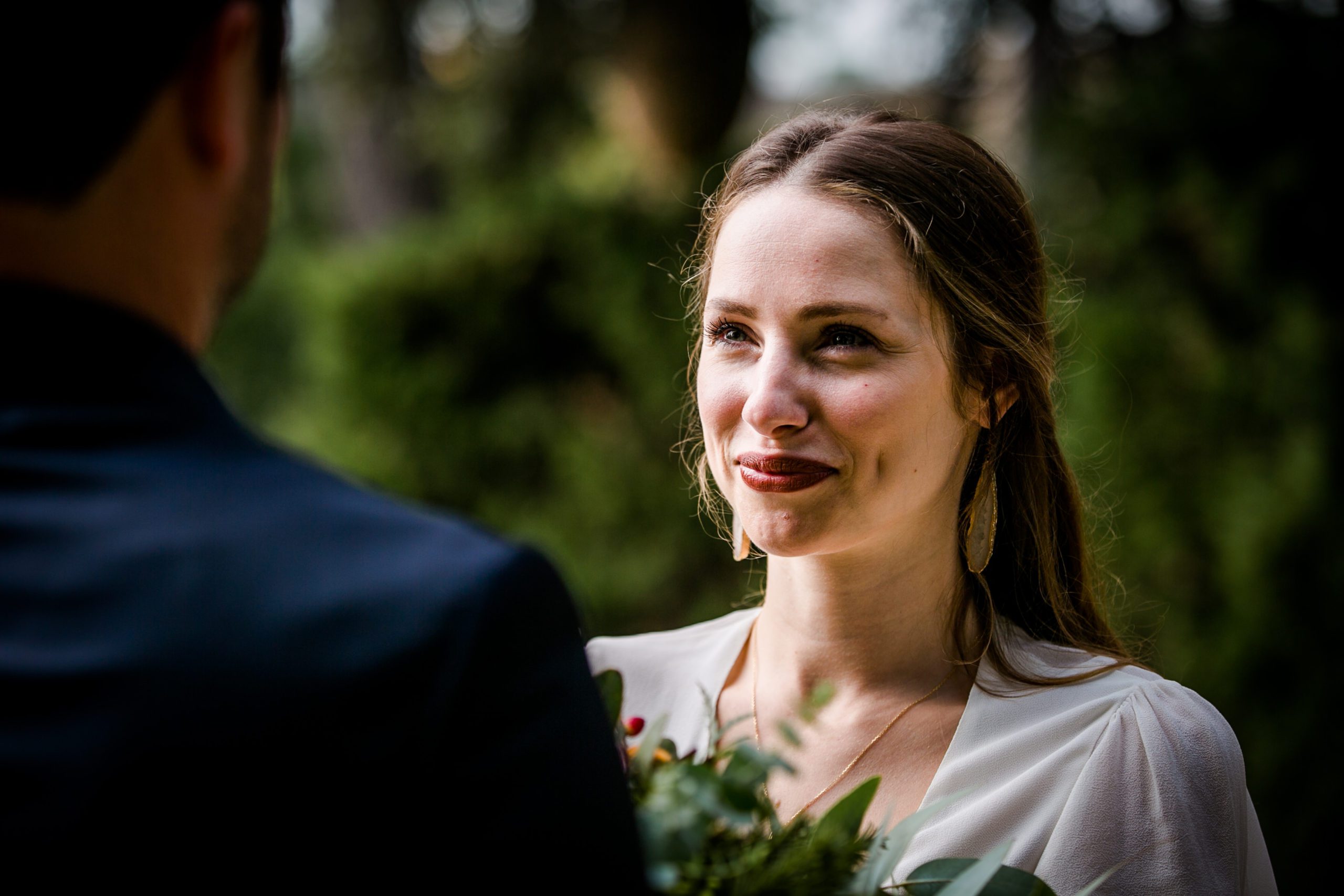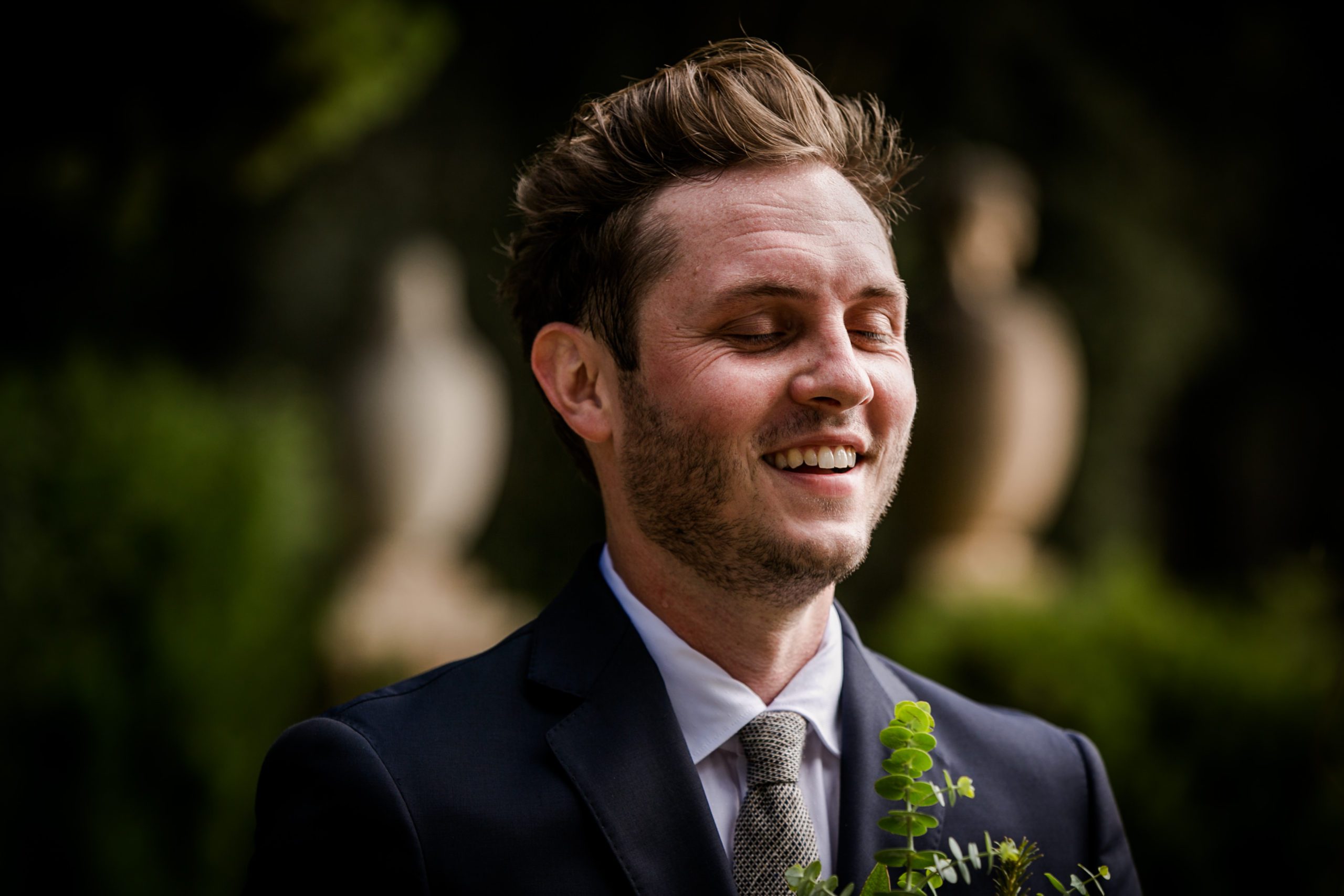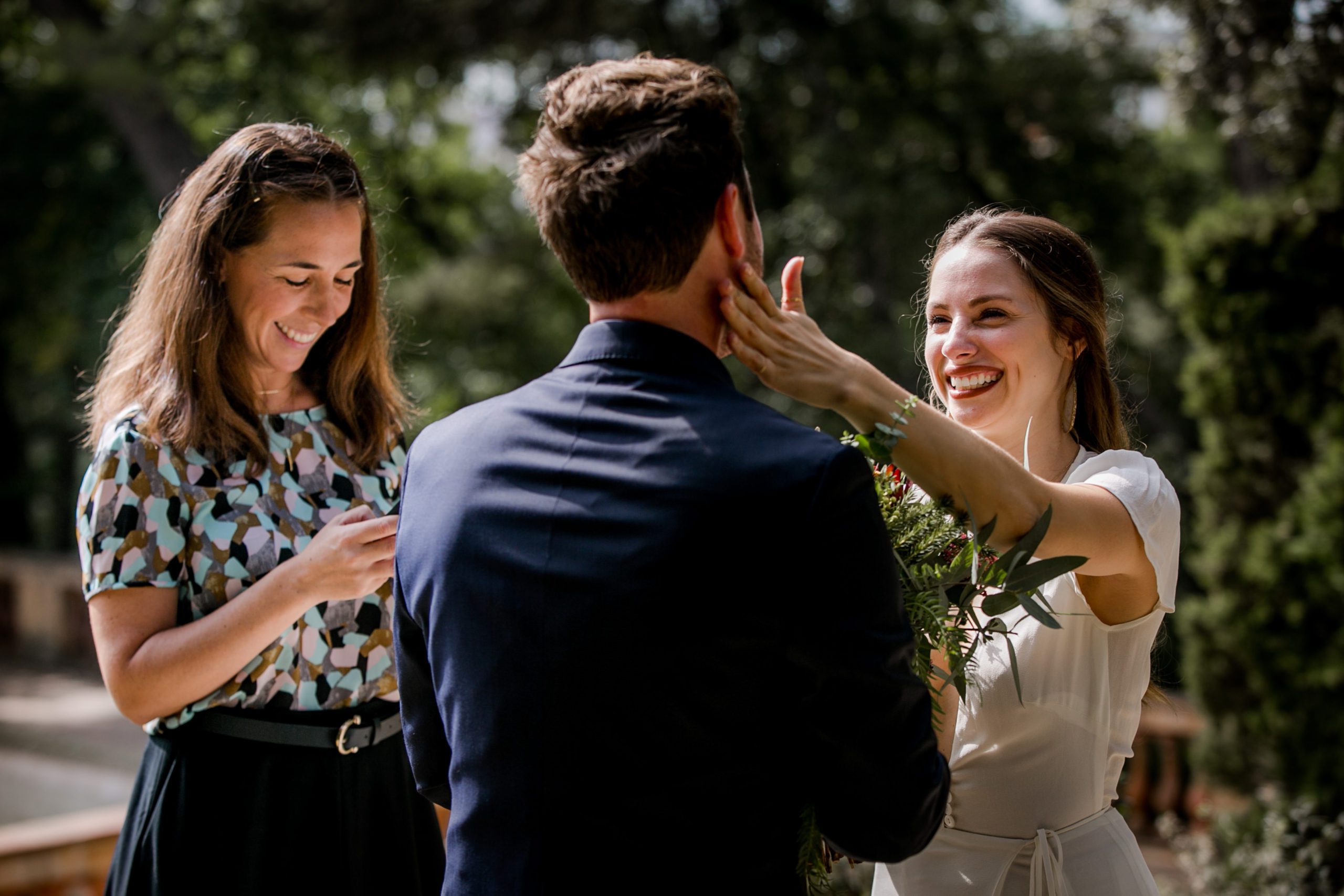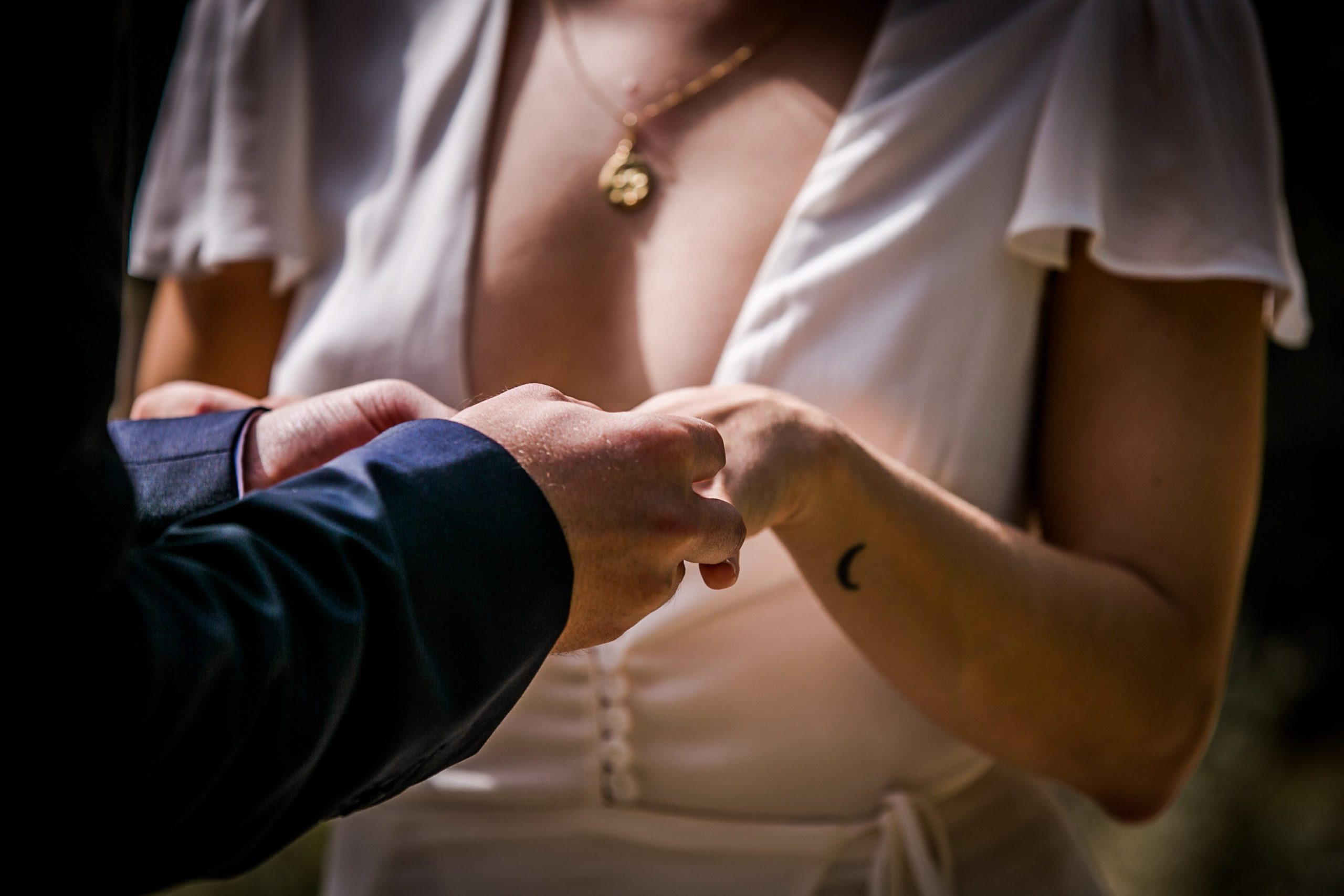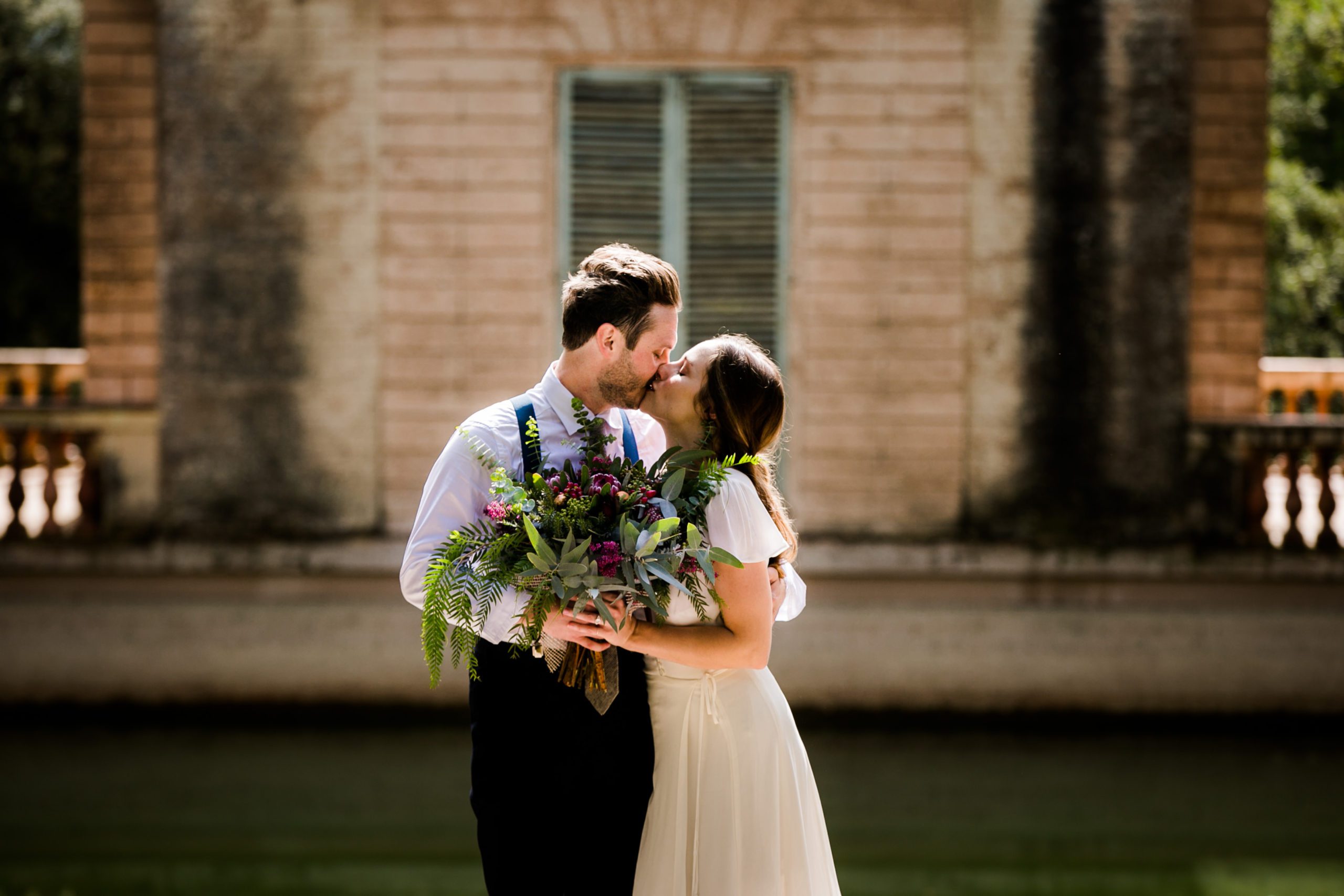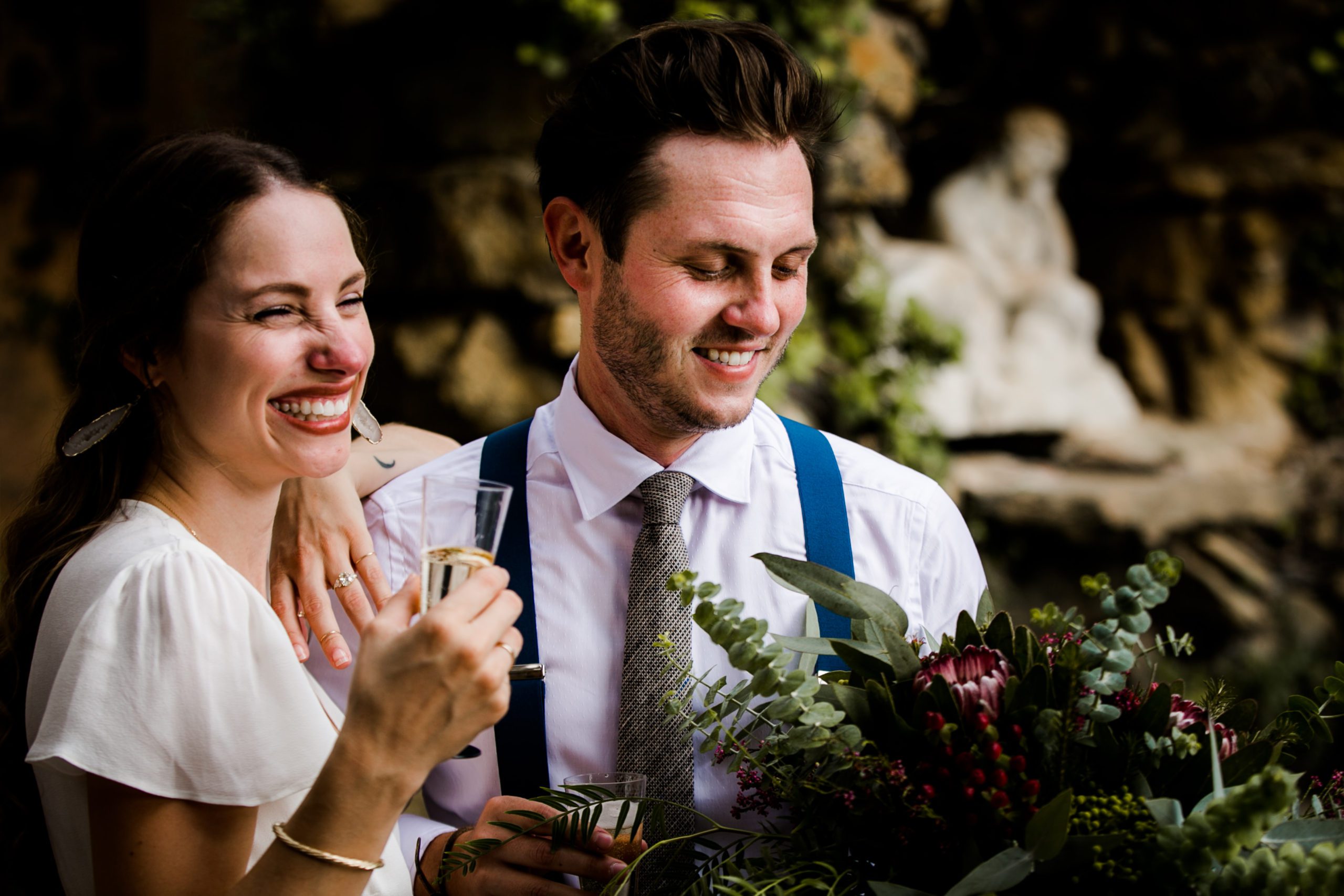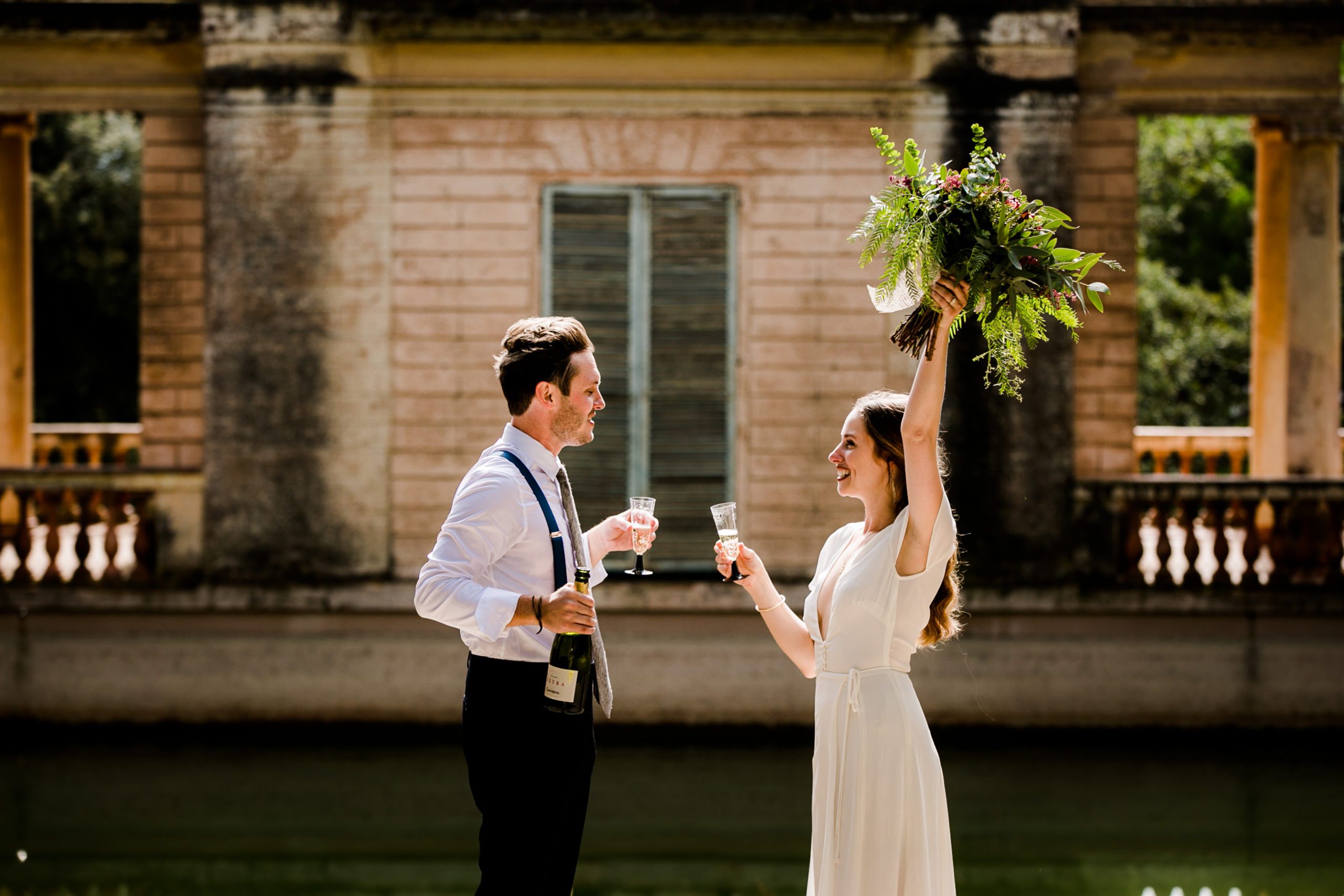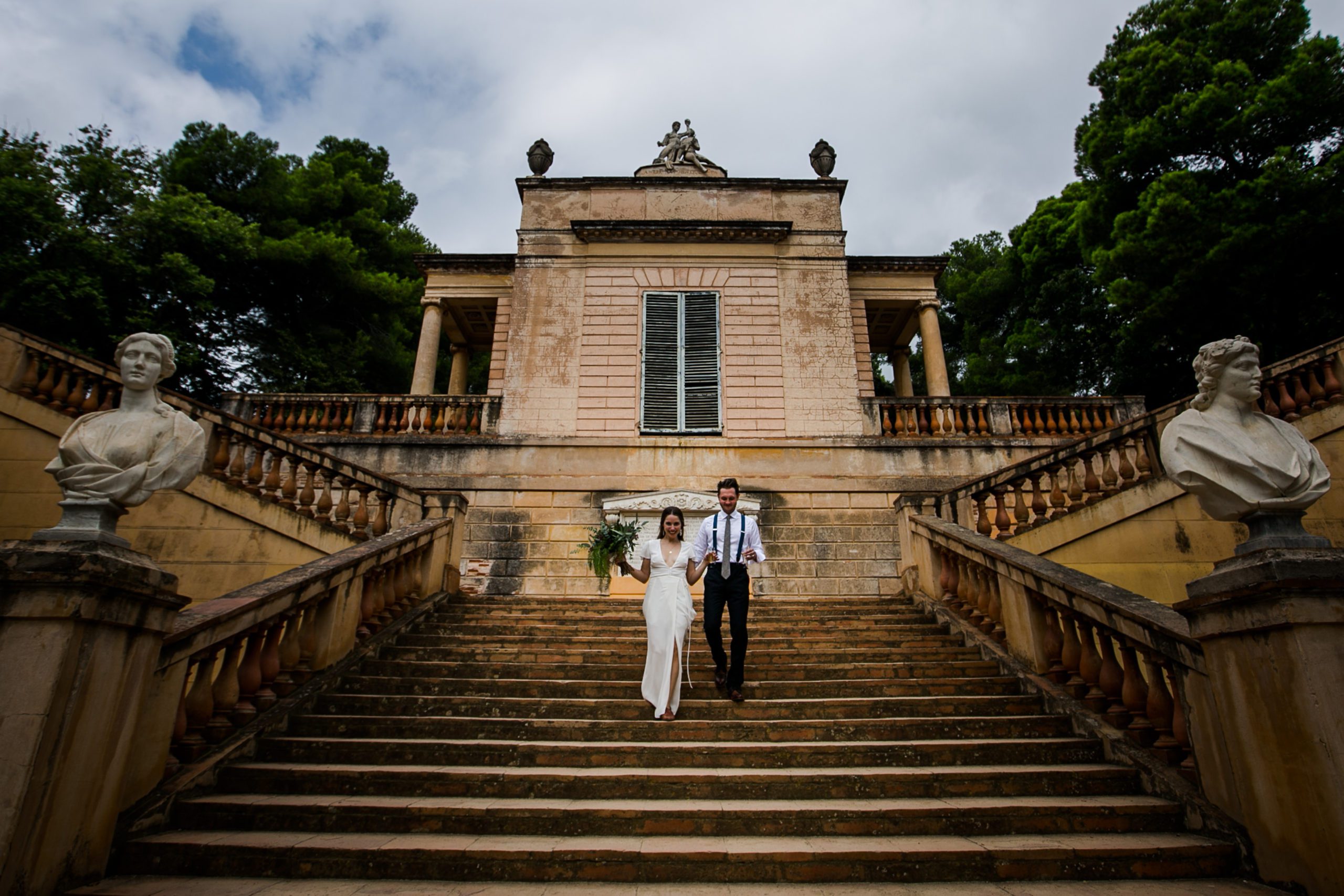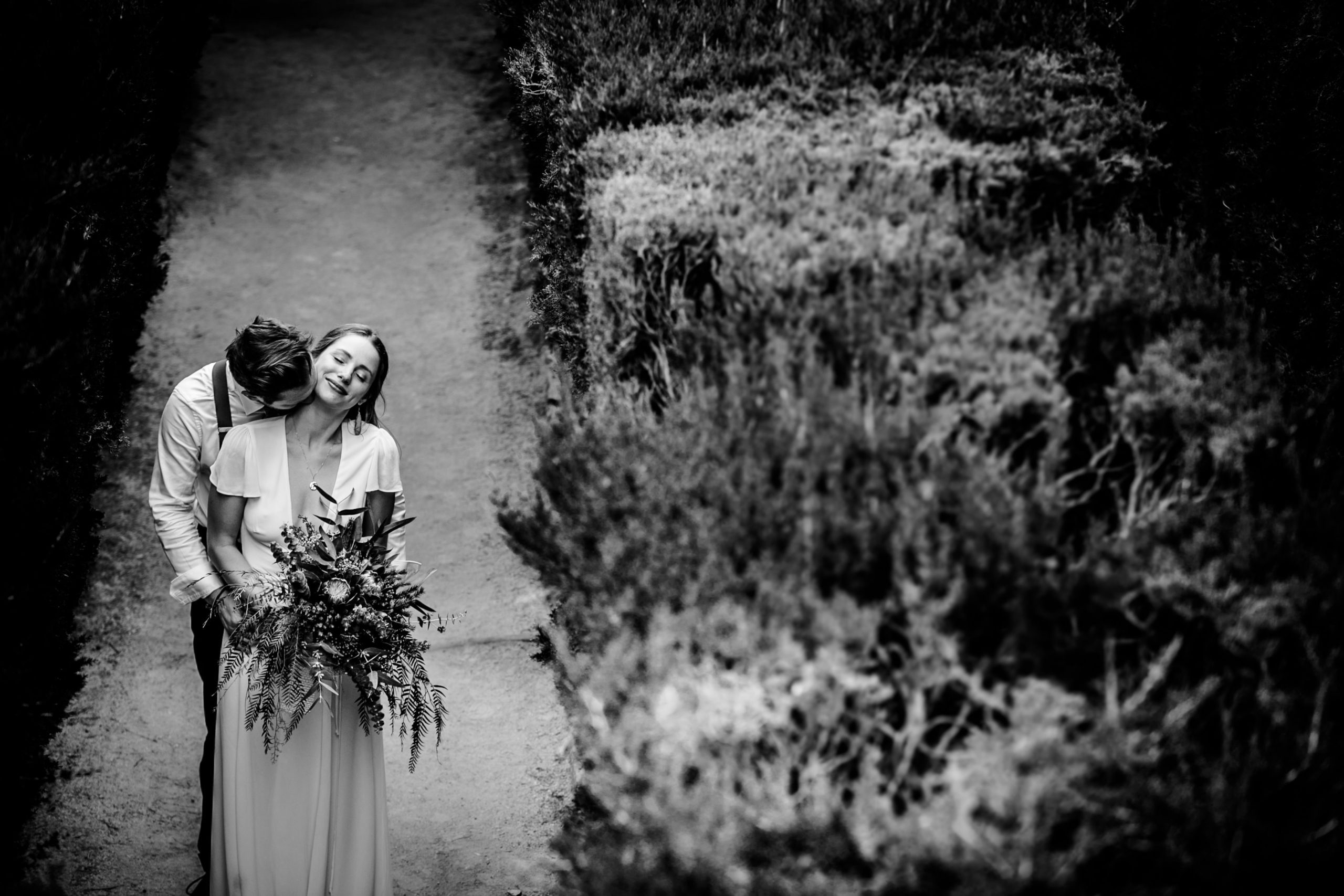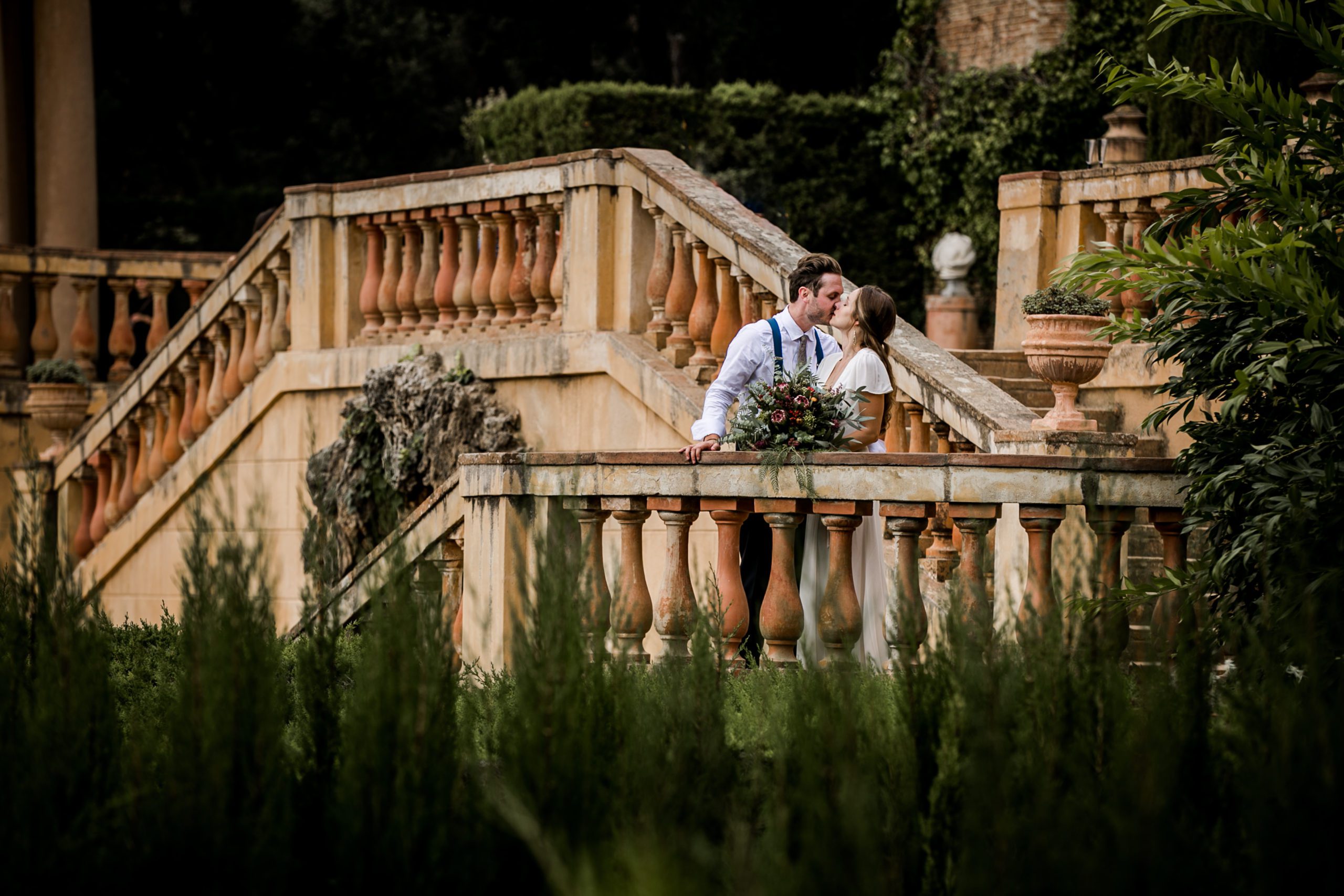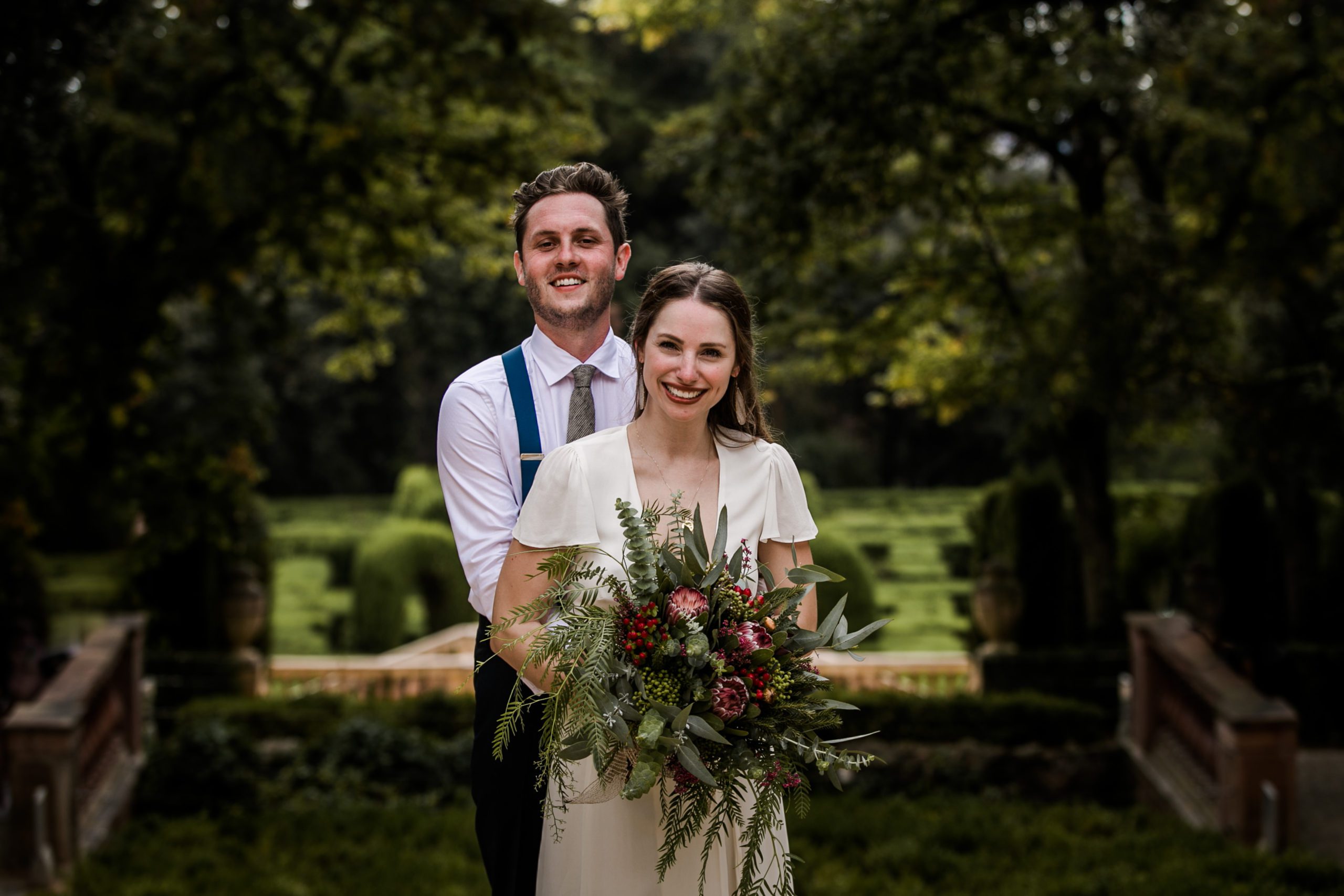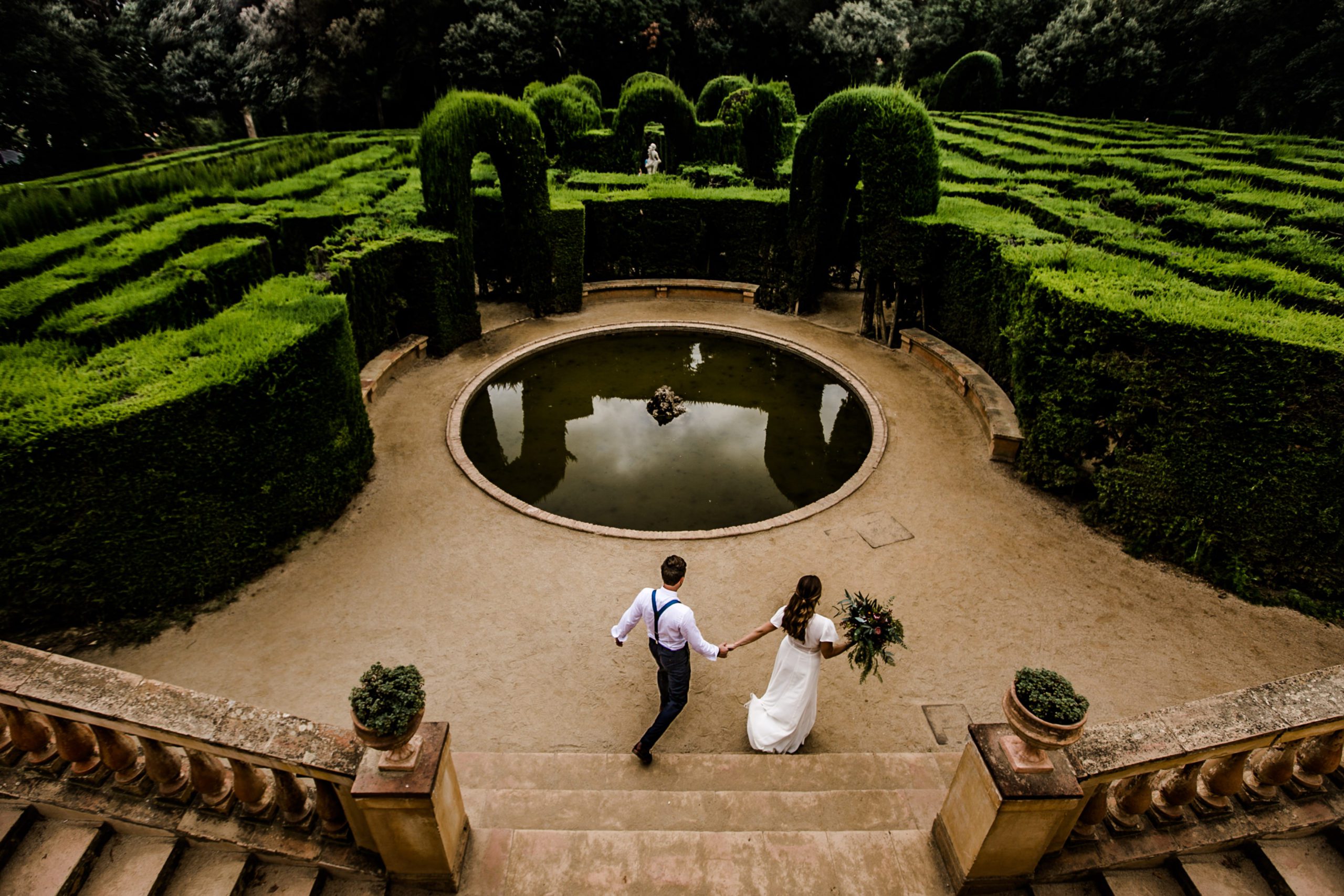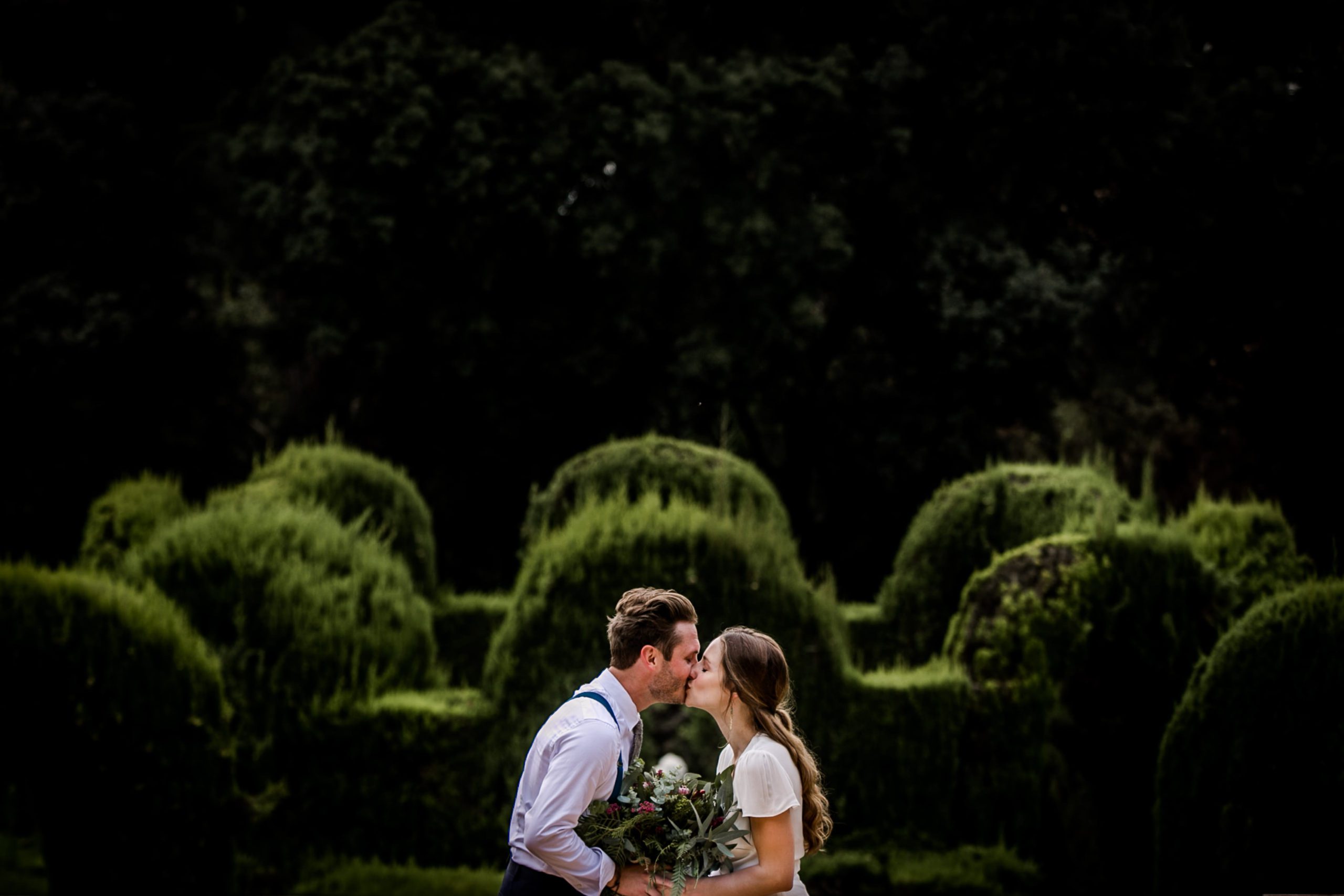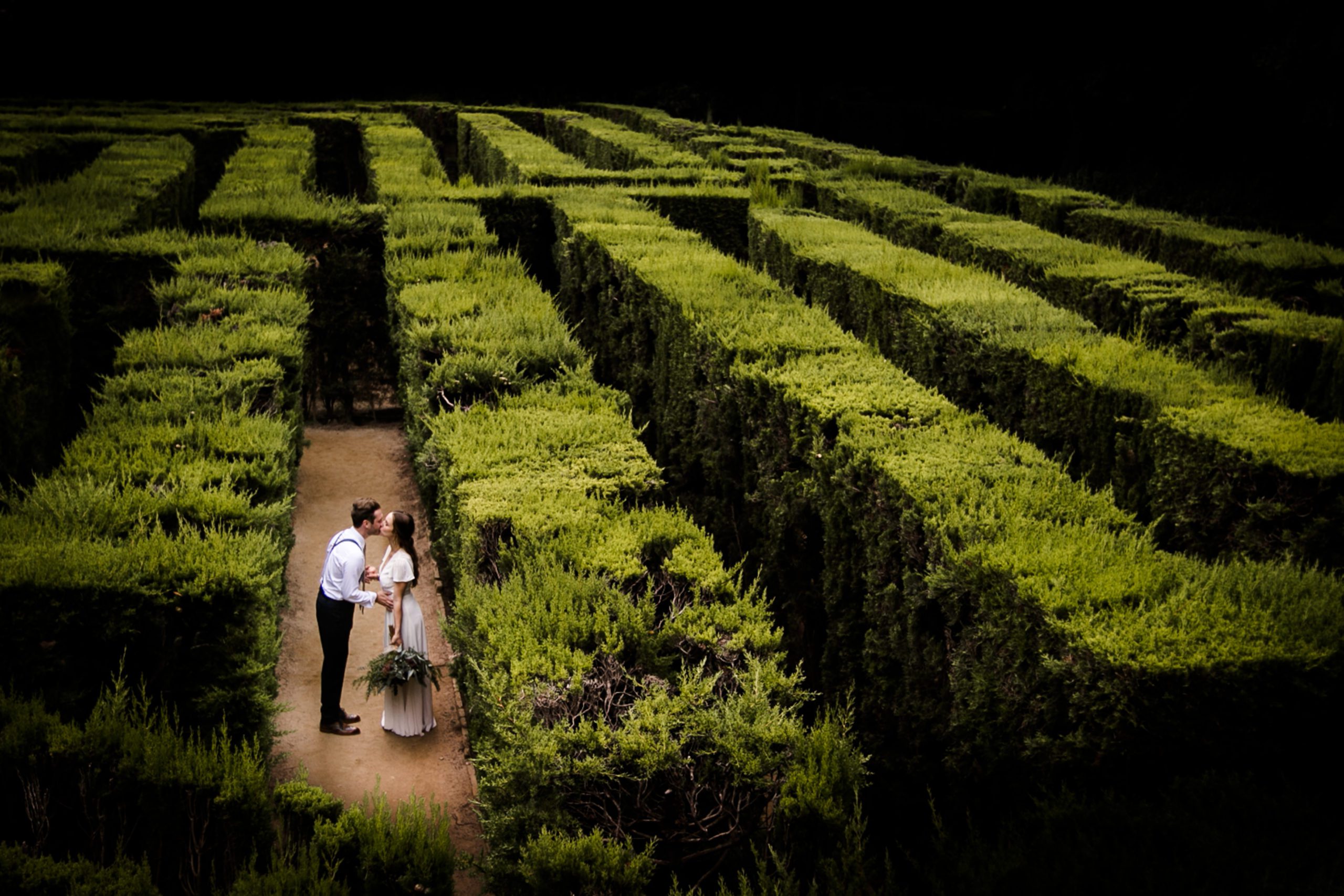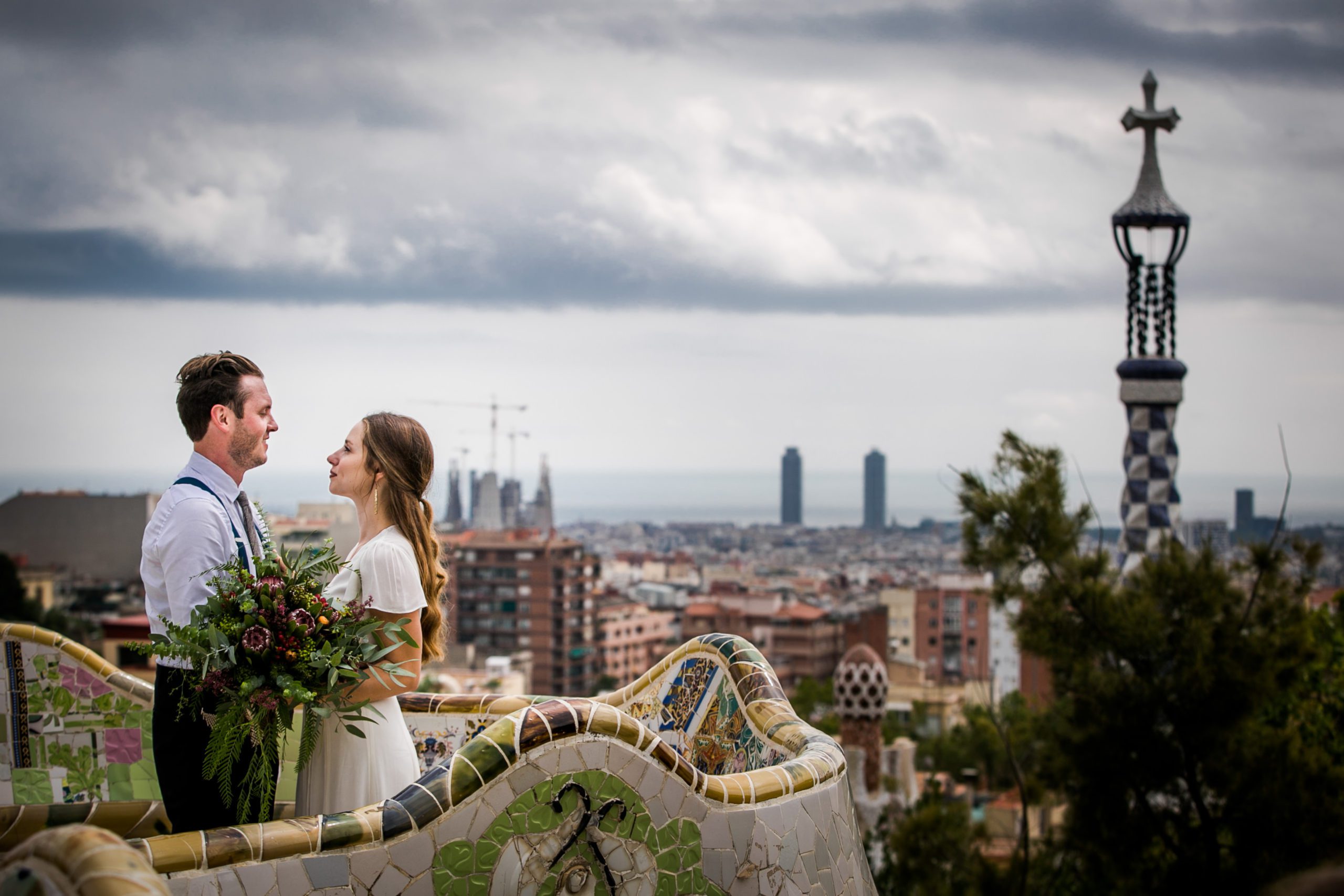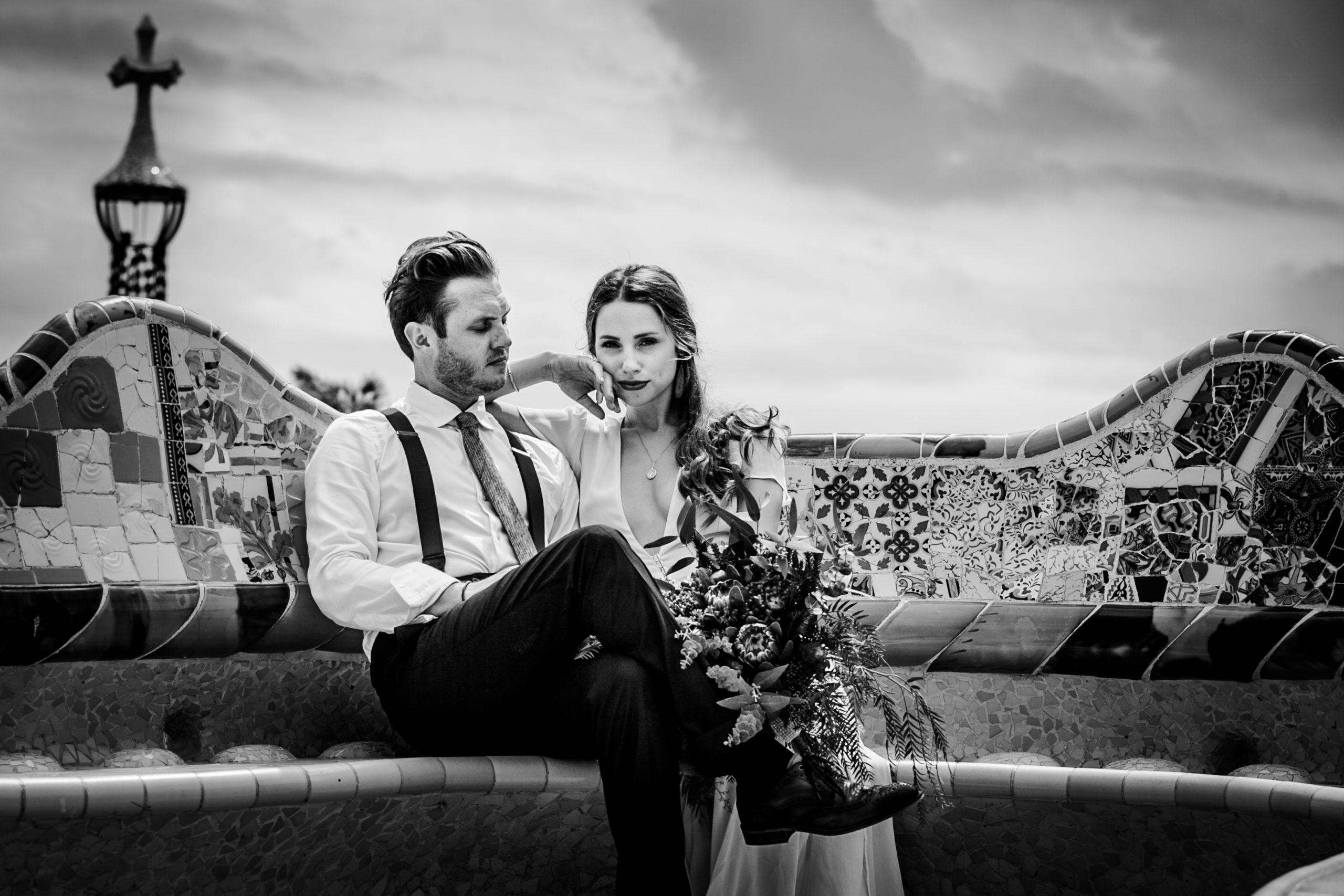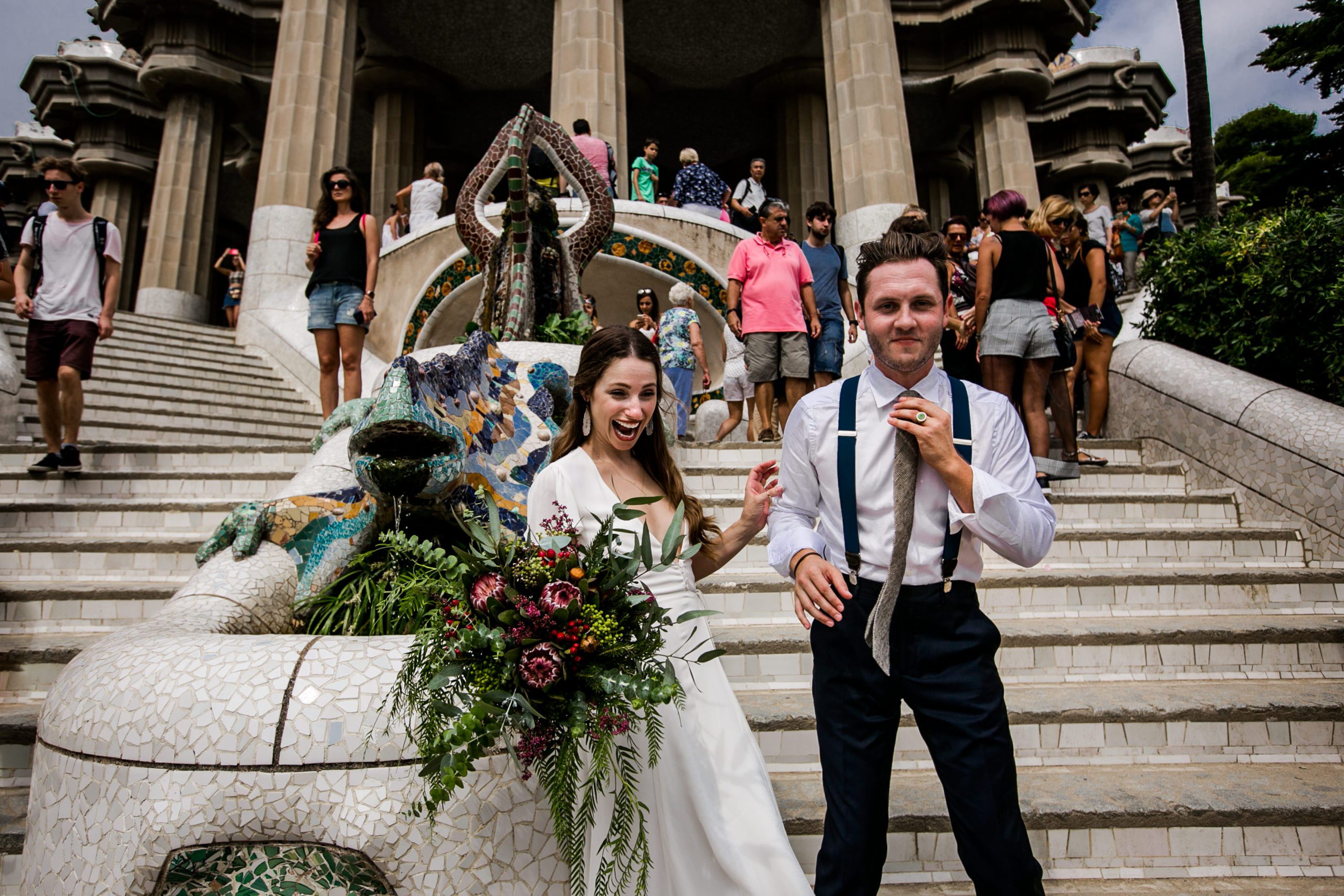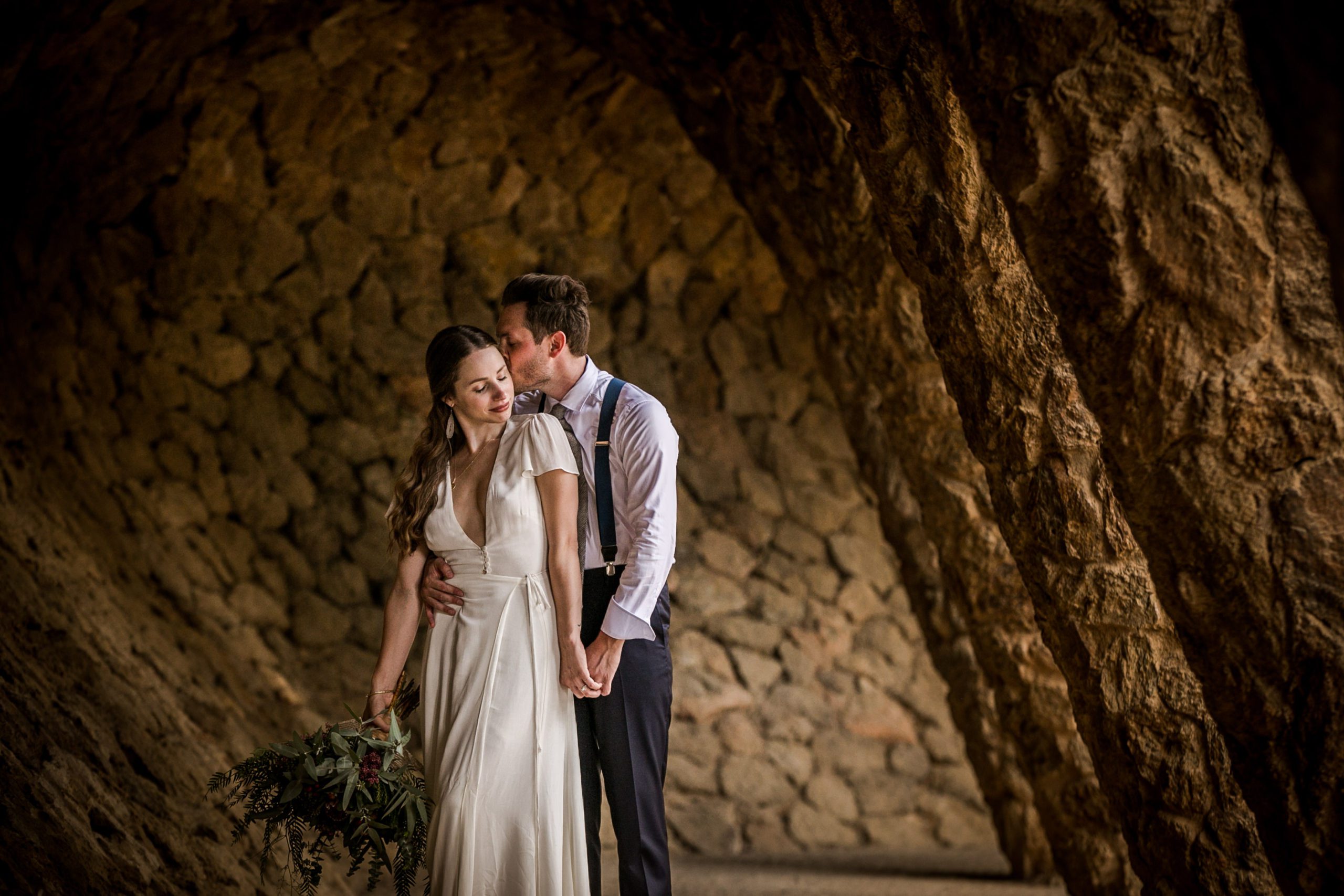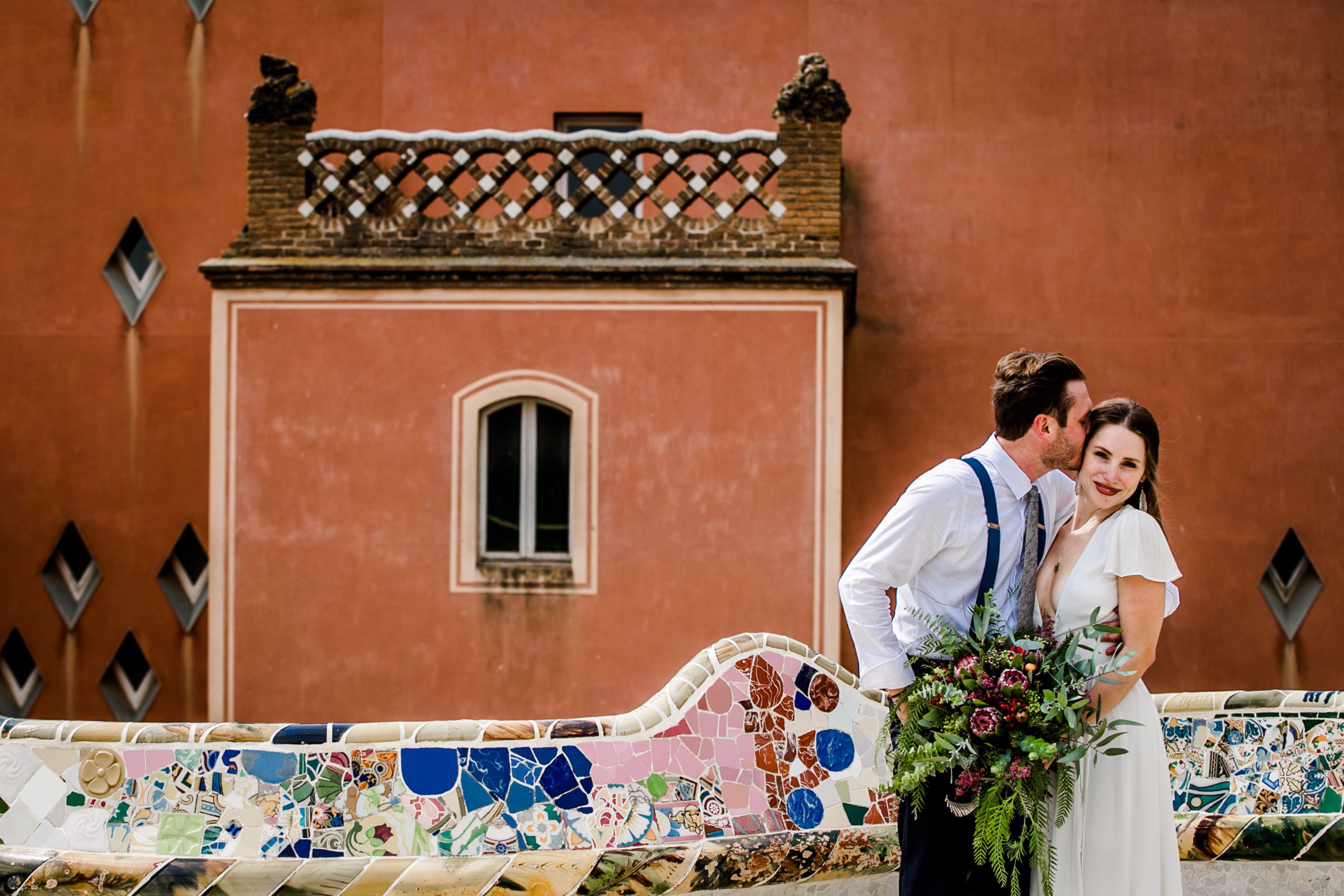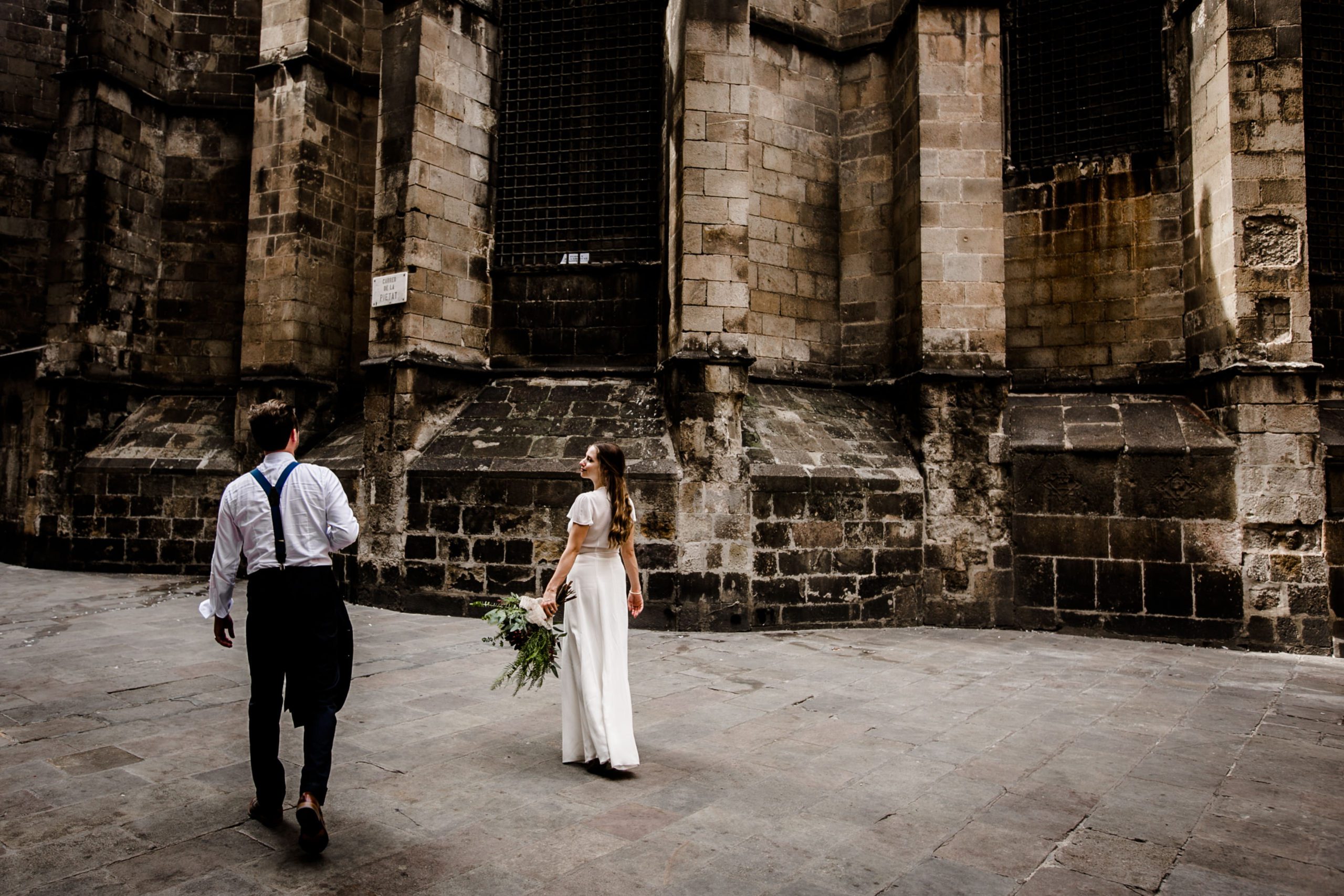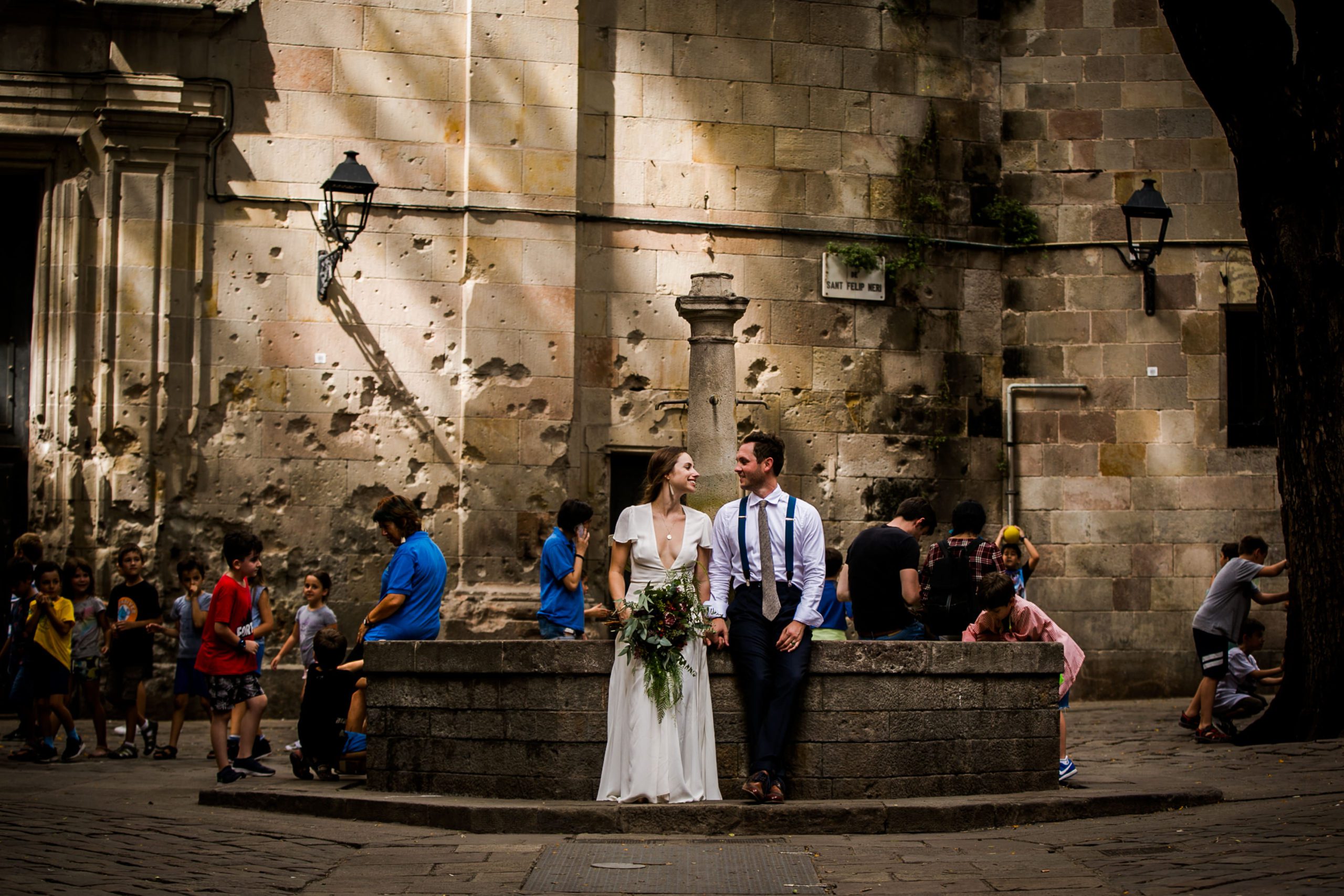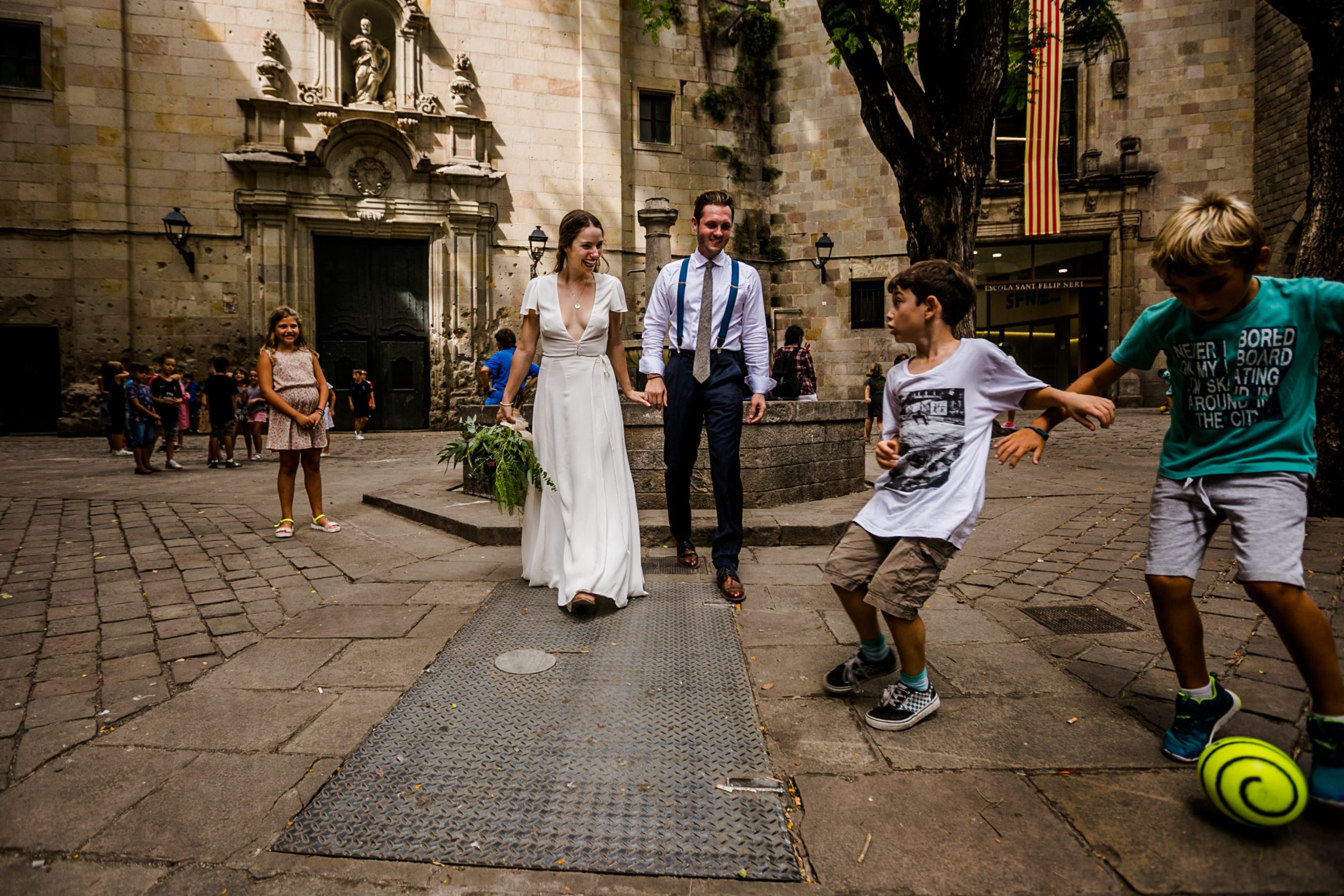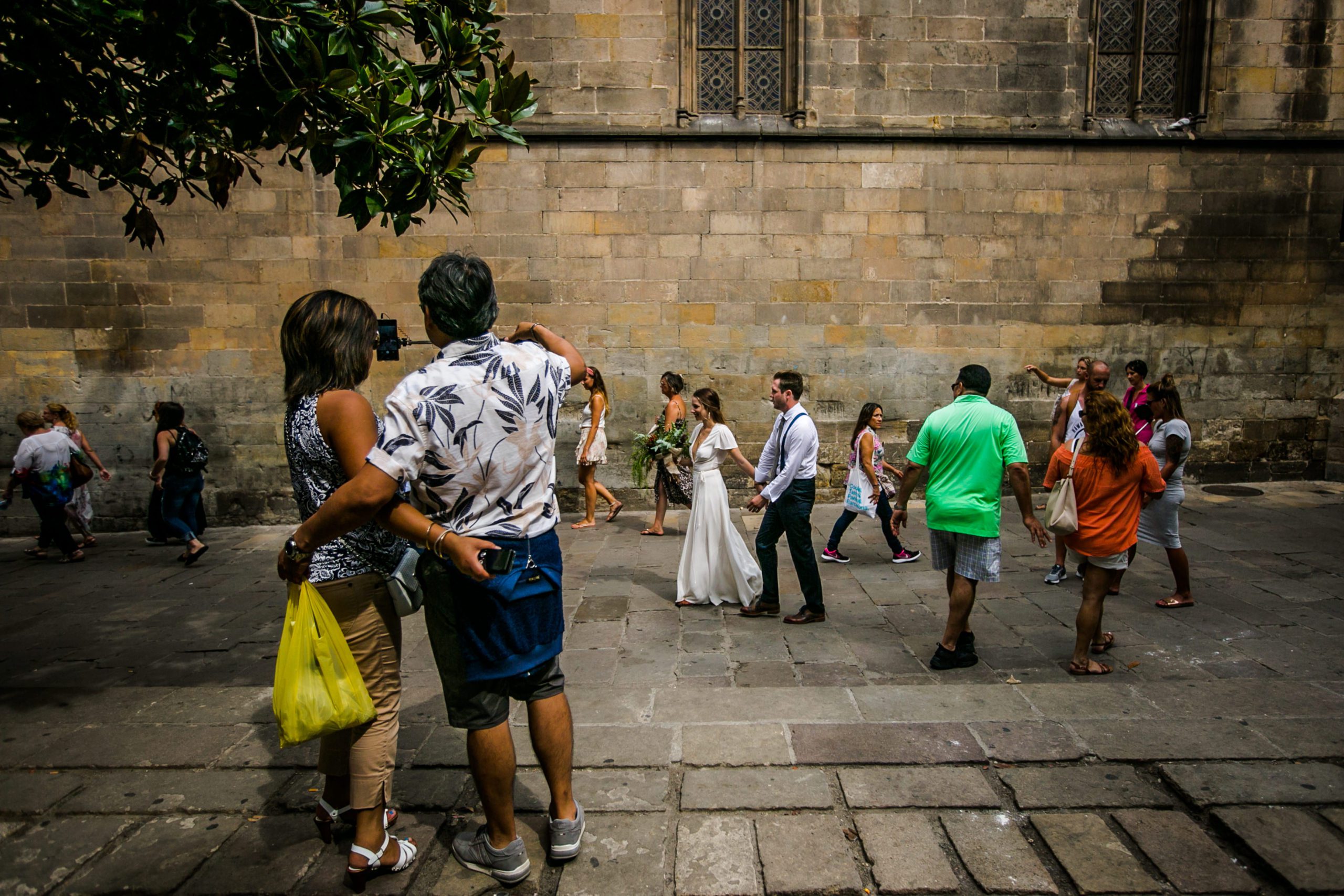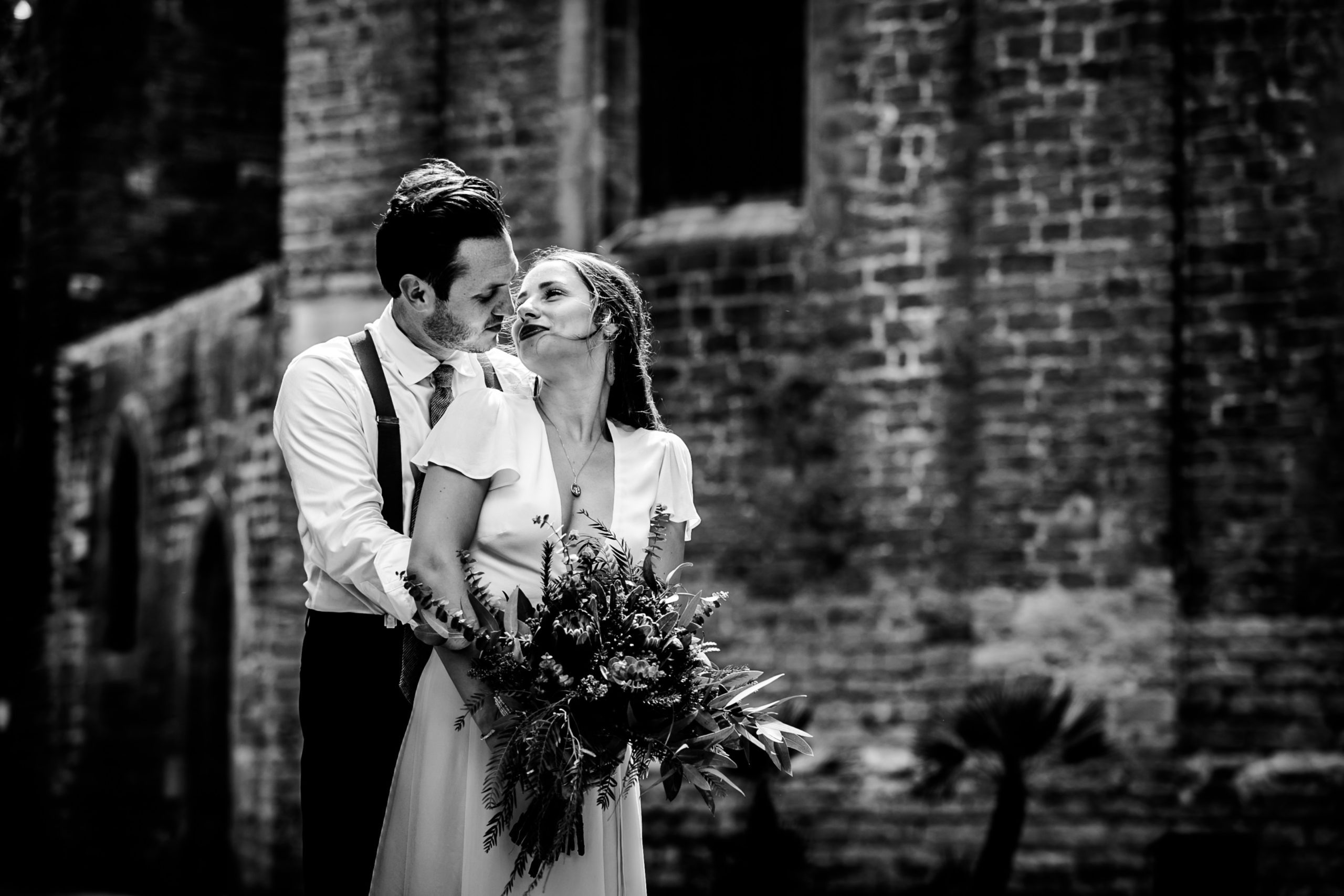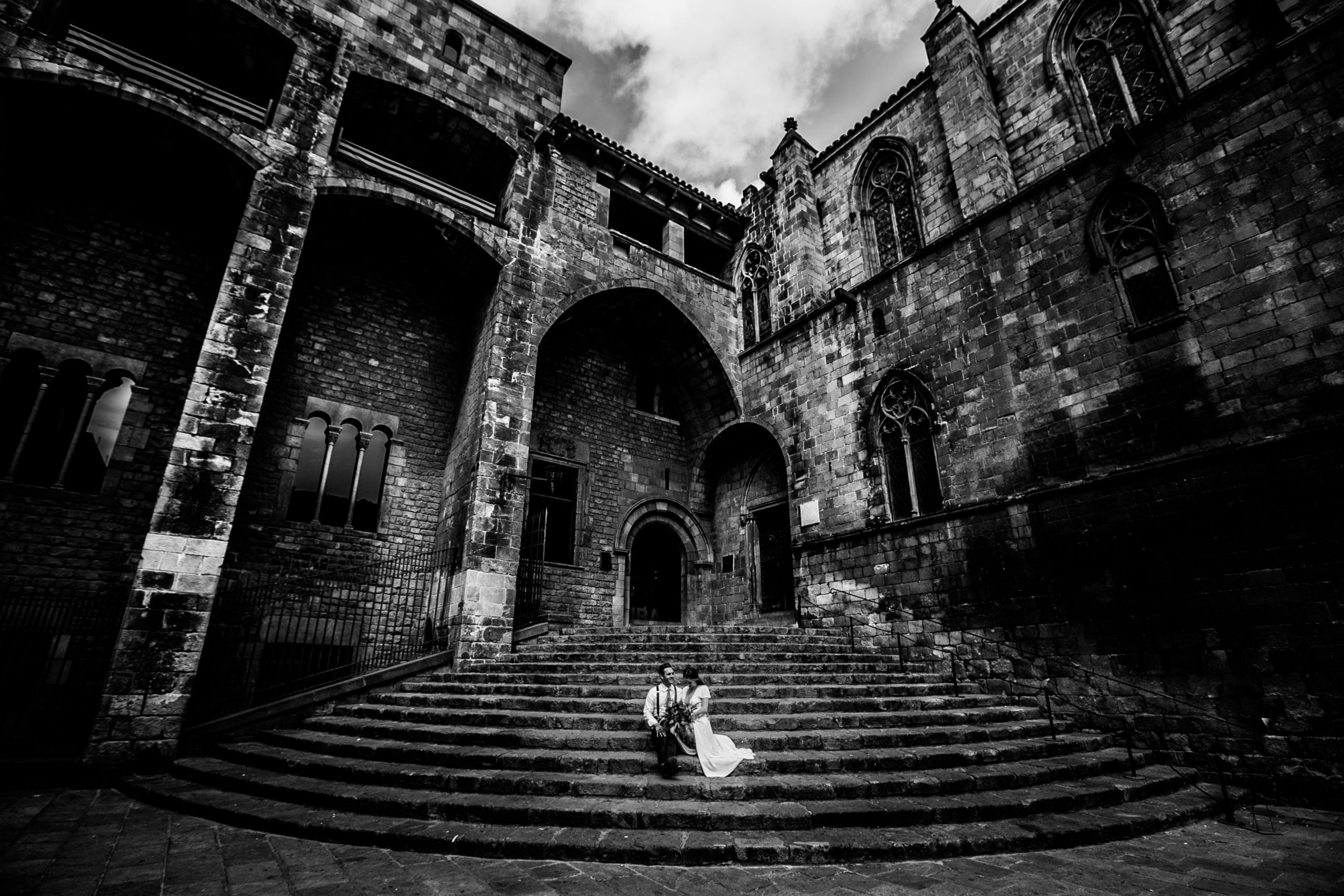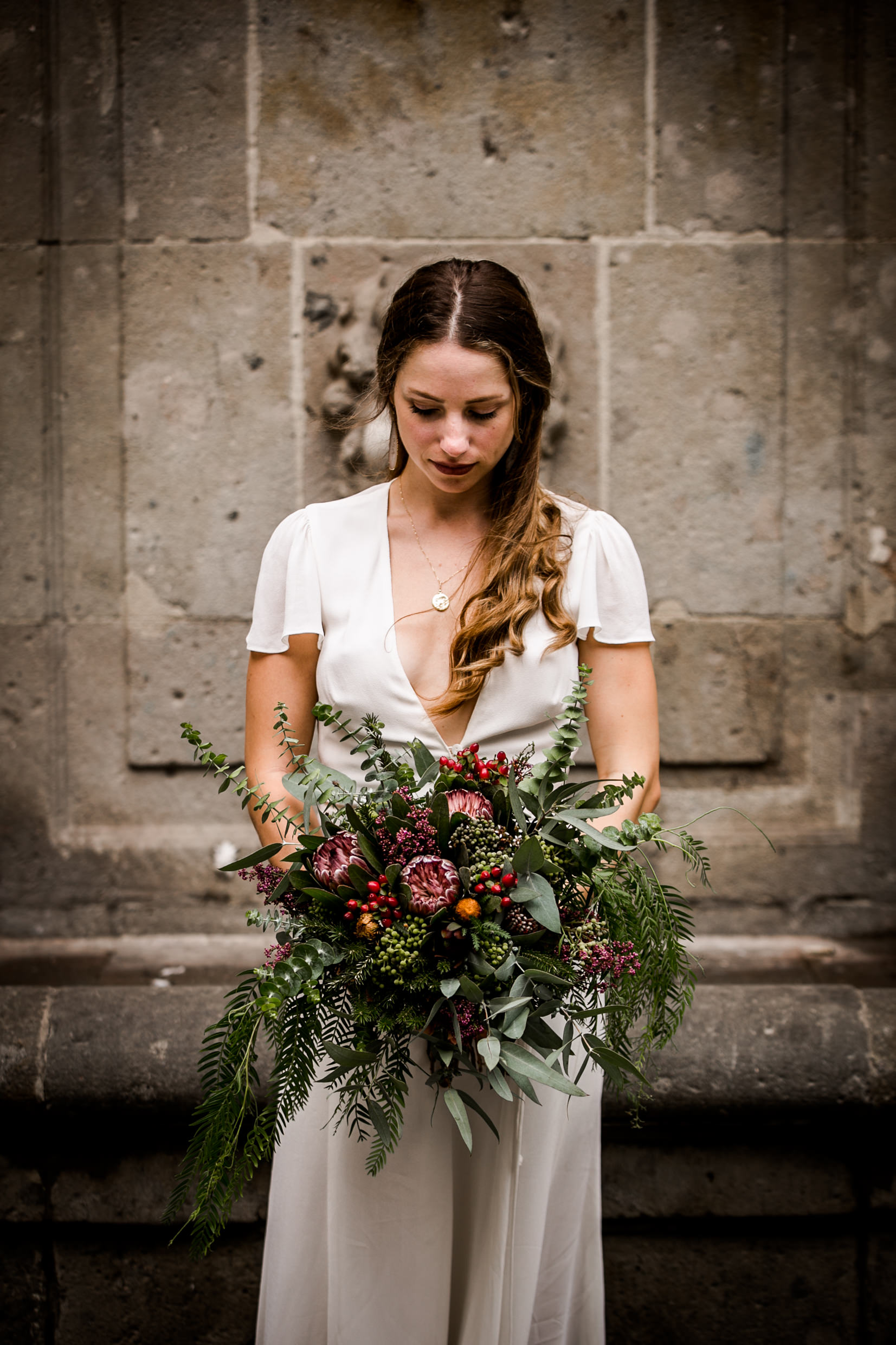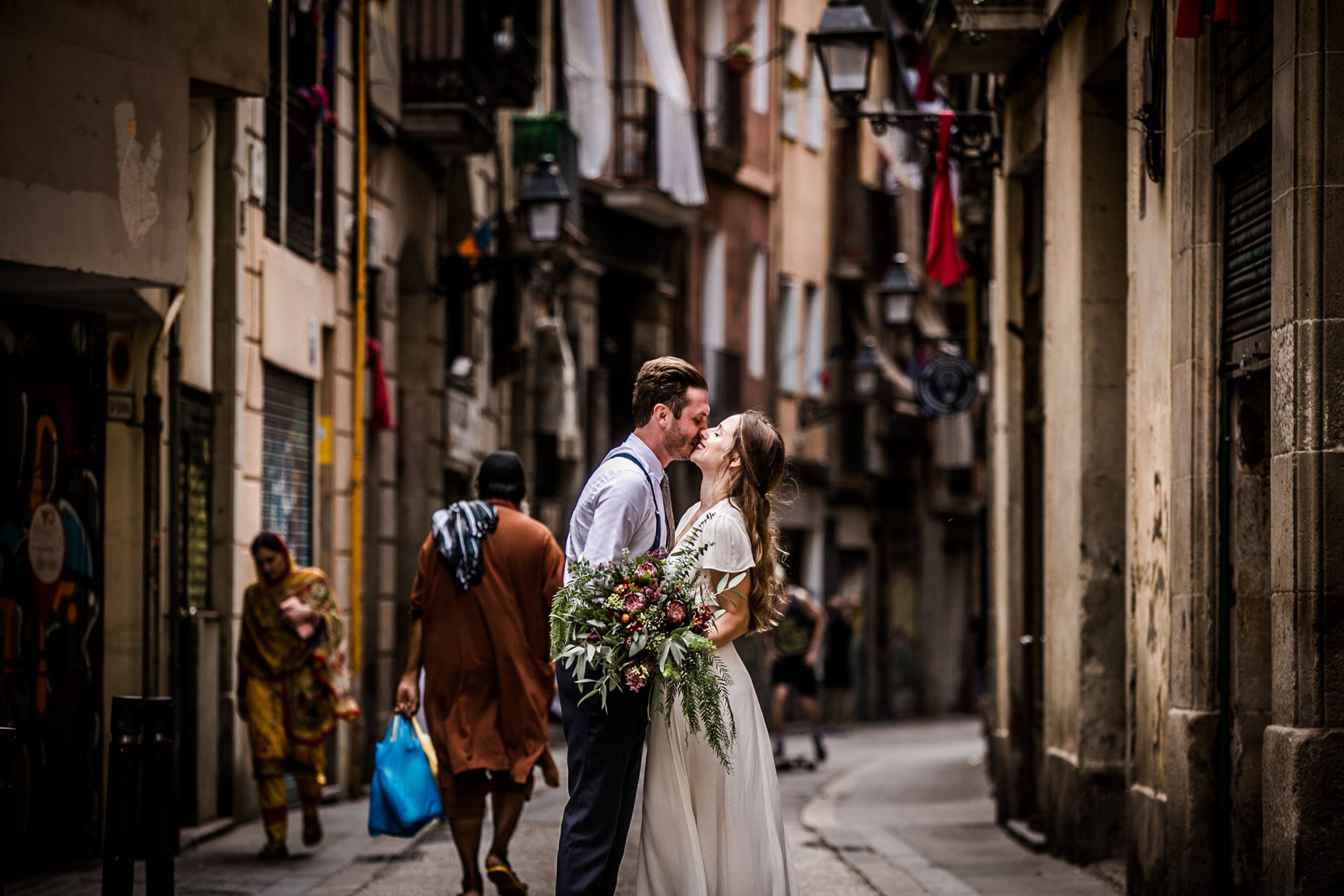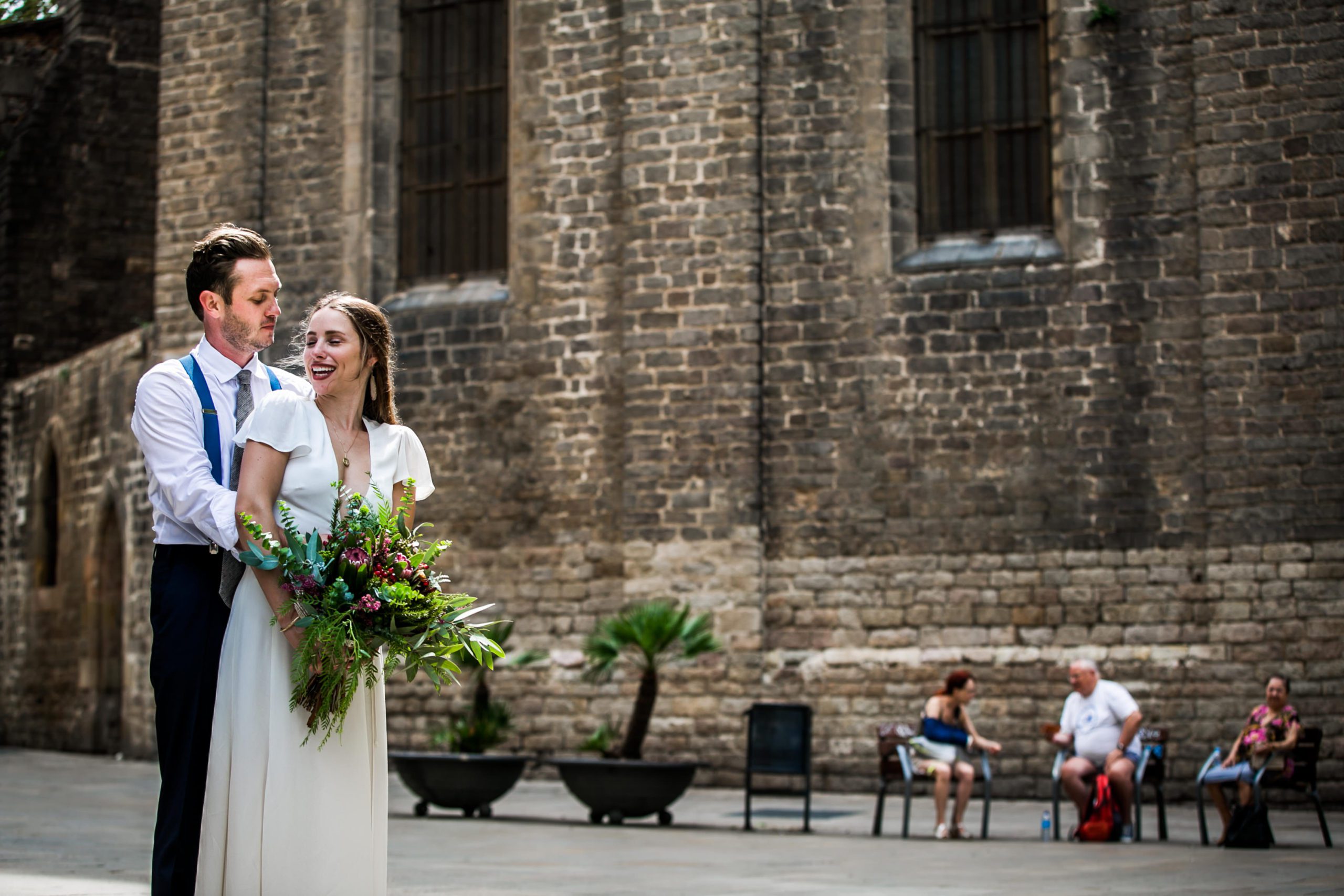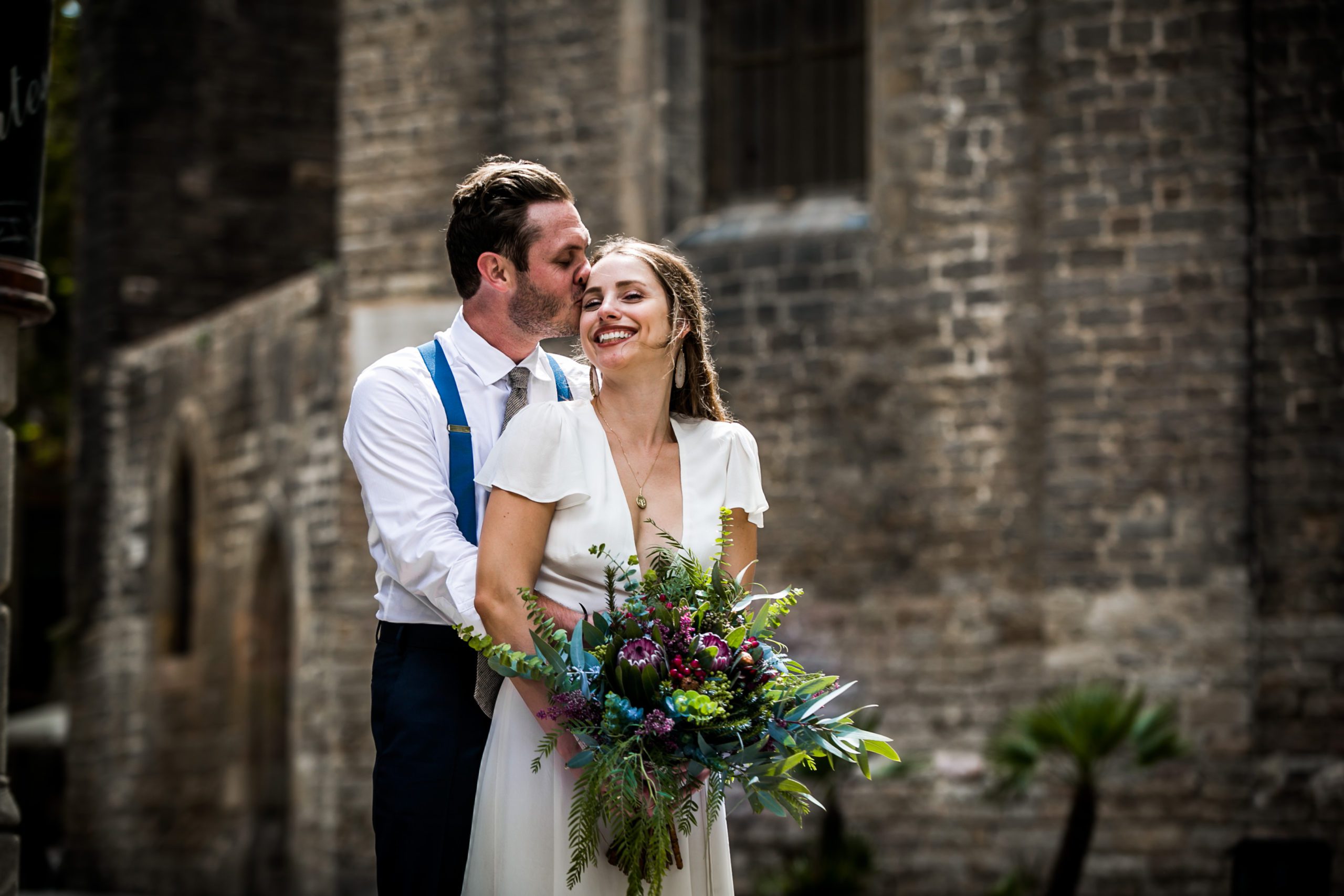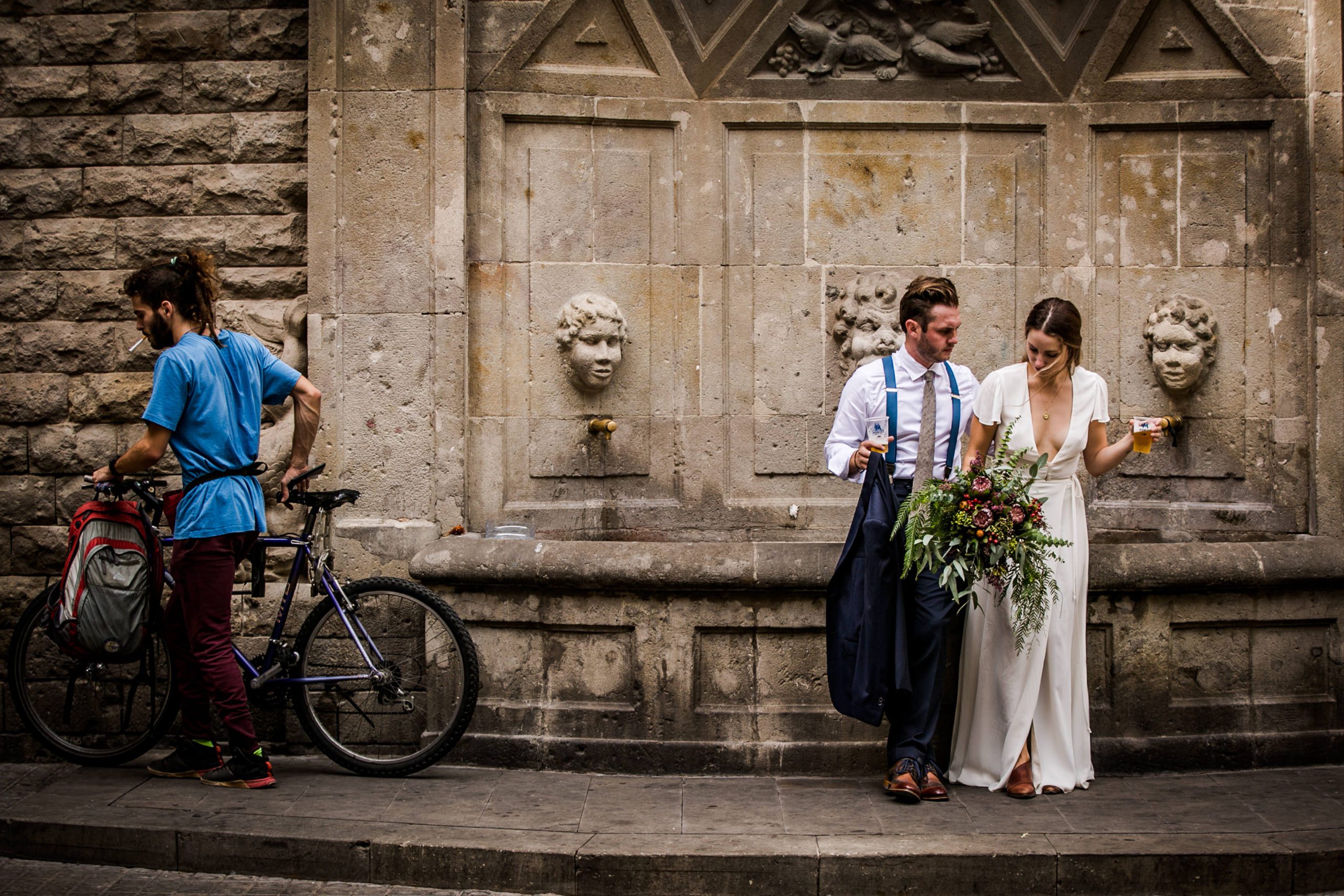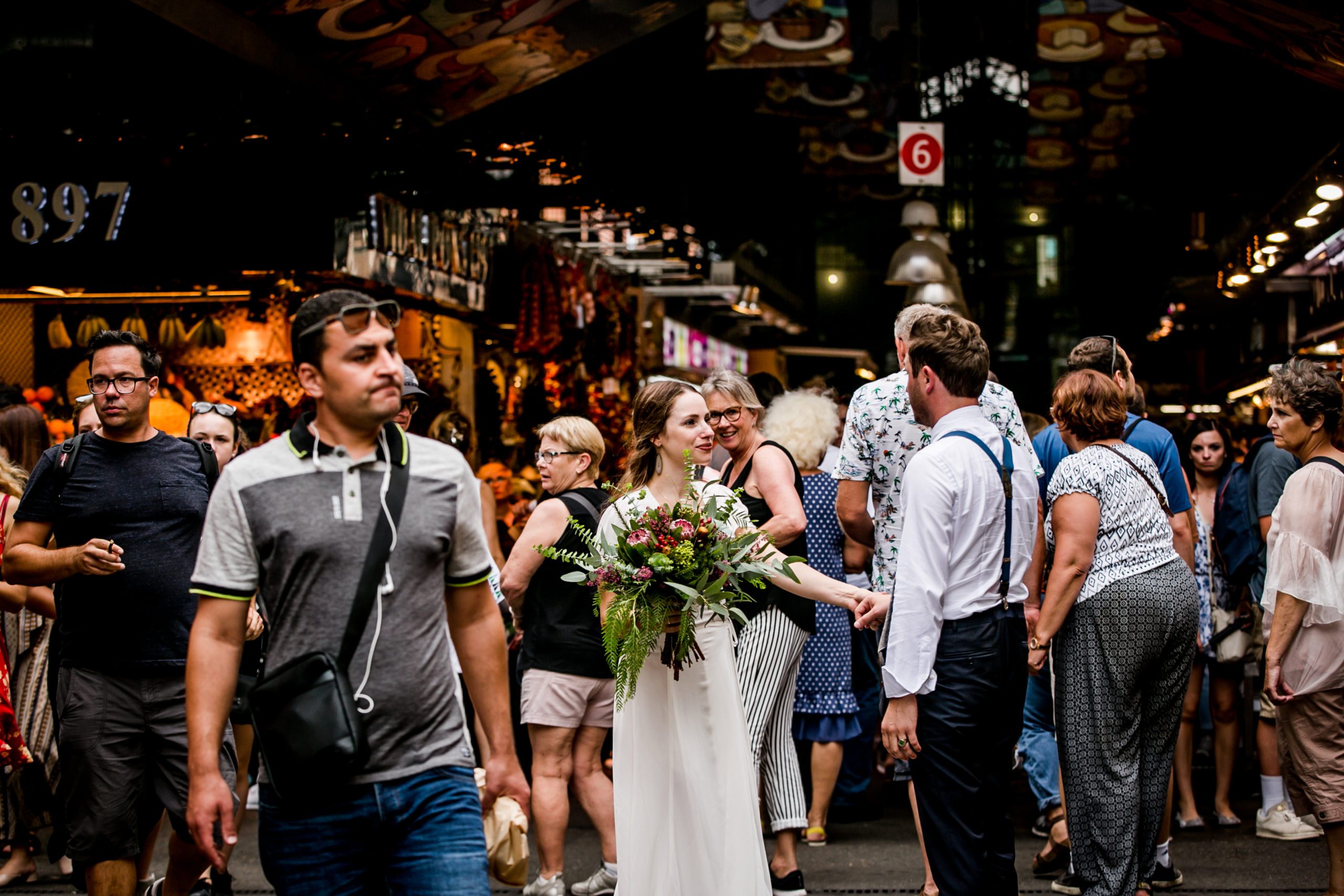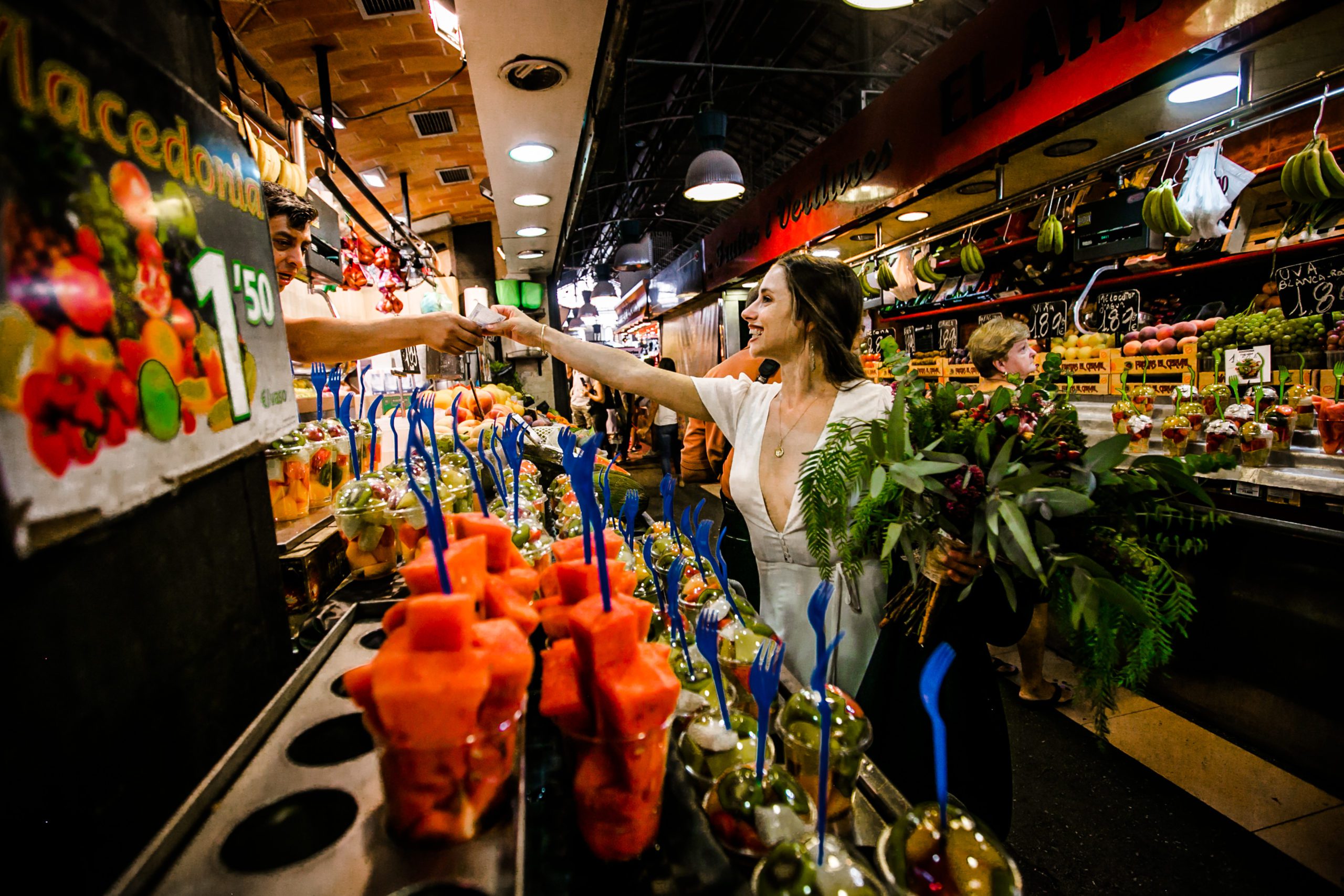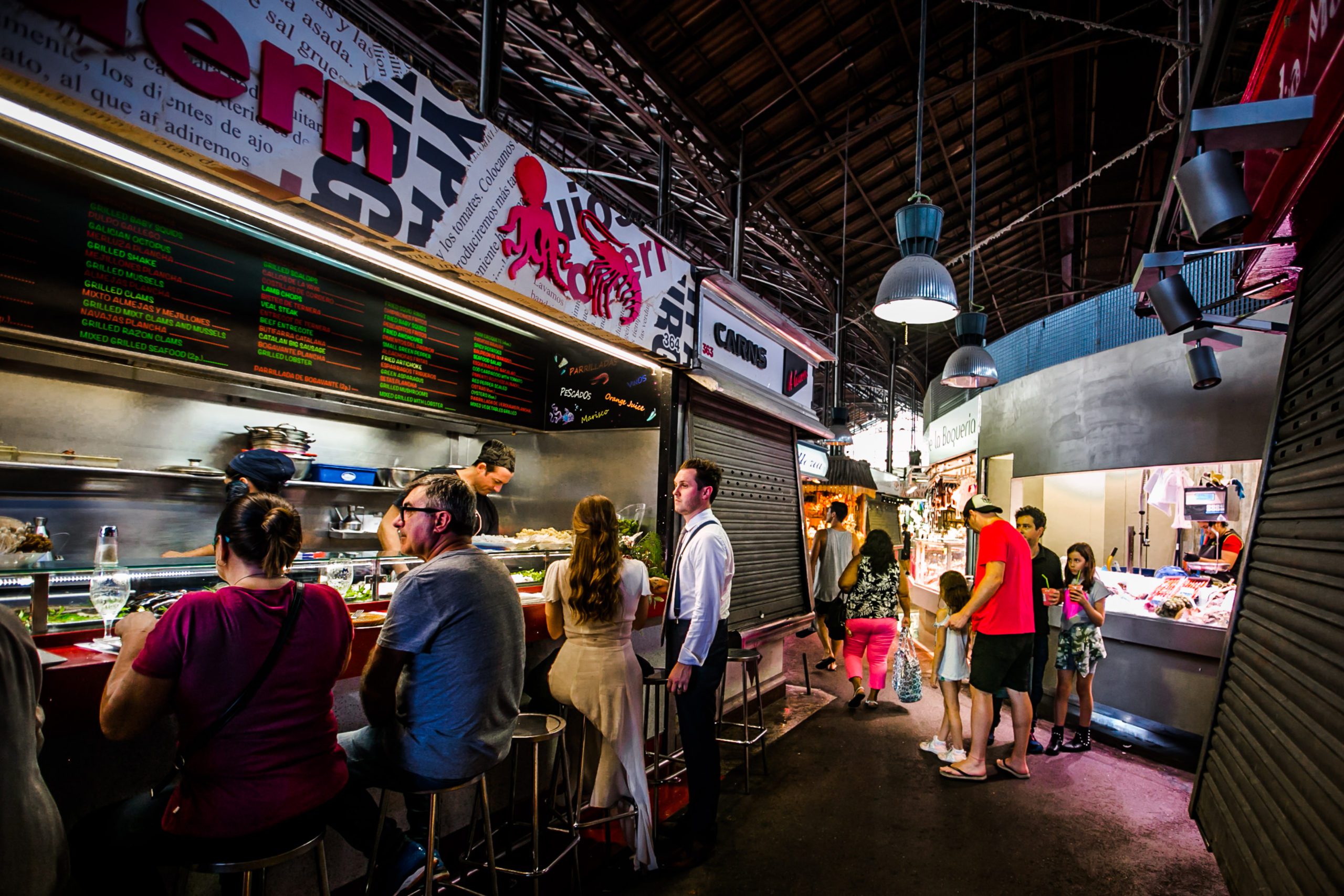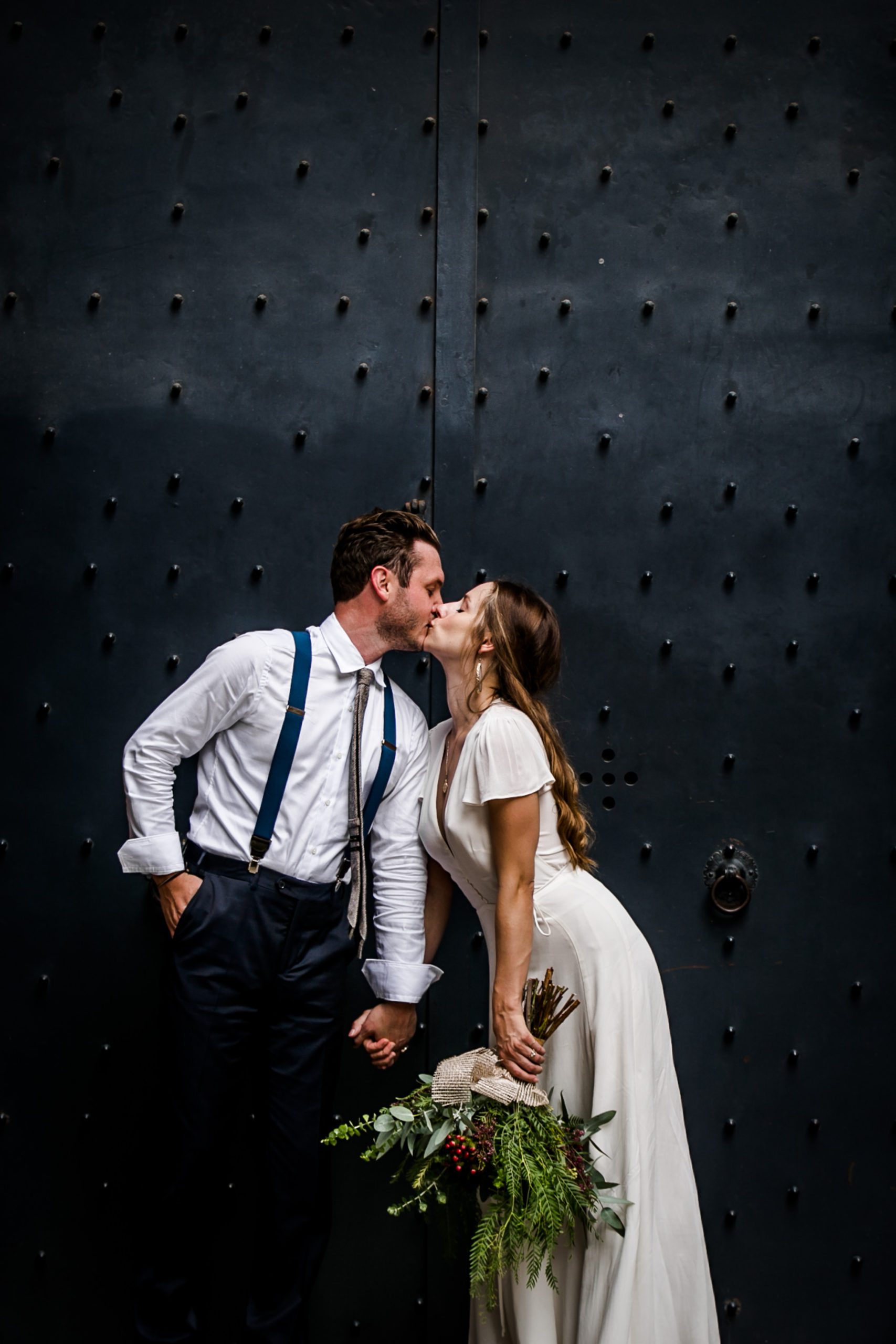 "Wow the photos are amazing, thank you so so much Andreu! We want to relive that day over and over again and with these photos we basically can. Enjoyed spending the day with you all and celebrating. "
Angela & Joshua, USA
This Elopement was organised by Love Gracefully