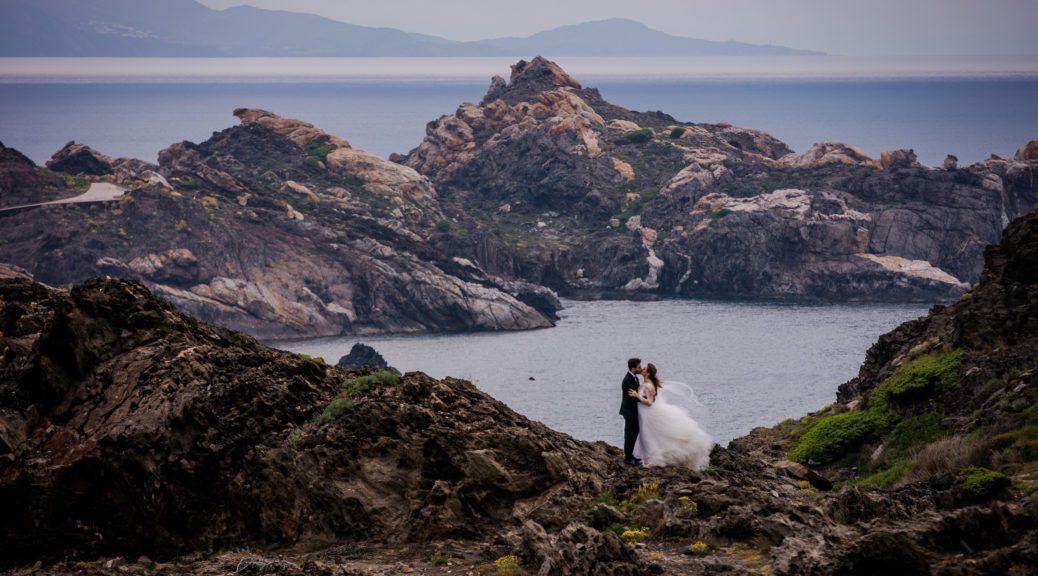 Trash your dress in Cap de Creus
Trash your dress in Cap de Creus
If you find it hard to let go off your wedding outfit and the thought of never wearing it again is to hard to bare, a post-wedding session may be just the right therapy for you.
Why not pop on your wedding dress one more time?! Why not take it for an outdoor adventure?! Trash your dress photo-shoot is a great opportunity to create even more epic wedding images and fun memories.
Unlike the wedding day, when it comes to post wedding photo shootings, there are no time or space limitations. You can be as creative as you wish!
Sometimes a great location is all you need to assure a beautiful and dramatic result. With Carlos and Yasmine, we traveled to Cap de Creus, a magical headland located close to the French border, at the far northeast of Catalunya, Spain.
In this photo-shoot we decided to focus on textures and the omnipresent, surreal landscape.
The cape is a magical place that attracts not only hikers, but also artists. It inspired many paintings of locally born Salvador Dalí. The painter moved here from his birth town Figueres. His eccentric but beautiful house is located in a tiny fisherman town Porlligat, Cadaqués and can be visited during holiday season.
On the highest hill of the cape, right by the Lighthouse, you can stop for a cold beer, try homemade local food and, if you are lucky, enjoy the sunset accompanied by a free life music performance and the most amazing sea views in the area.