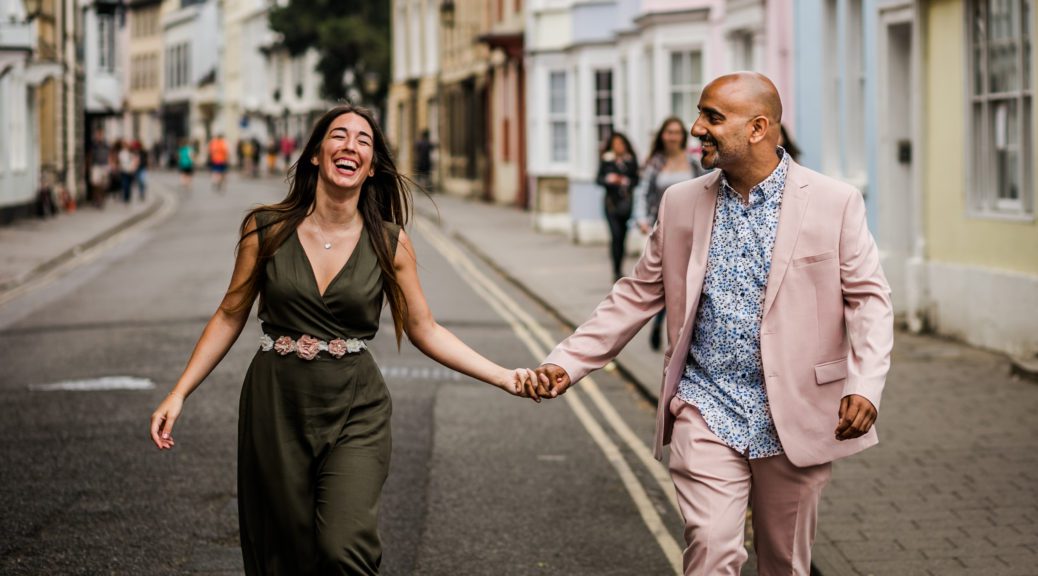 Falling in love in Oxford
Falling in love in Oxford
To celebrate the place where they first met, Ana and Neil returned to Oxford for a daytrip. And they invited us to join them!
This Pre-wedding session was not only a chance to photograph the two of them in fun and relaxed circumstances. It was a perfect excuse to experience a new adventure.  We are always thrilled to discover new places and to hear stories our couples have to tell.
The stories Oxford could tell us are undoubtedly endless.
Being able to just walk the old streets of this town already feels like a privilege. It made us think off all those great minds that walked them before us: J.R.R. Tolkien, Oscar Wilde, Stephen Hawkin, Indira Gandhi.
It also made us wonder what it must feel like for those young students to arrive here hoping to get a taste of greatness, wishing to become a part of something extraordinary. The famous Bridge of Sighs has been there the whole time and will be there weather they succeed or fail to accomplish their dreams.
Once we passed the walls off the University building we were transformed to a totally different world. The interiors of the campus are extensive and intimidating. Oxford is the oldest surviving university in the English-speaking world. It is over 900 years old. Those walls have seen it all! Including filming of the Harry Potter saga. We could not resist and took a quick shot in the famous Great Hall inside the Christ Church College. Thanks to Diogo, our unofficial tour guide, we also located the famous stairway used in the film, and a small archway where Harry first arrives at Hogwarts.
We also uncovered some paths that belong exclusively to Ana and Neil, paths that shape their own, utterly unique Oxford story.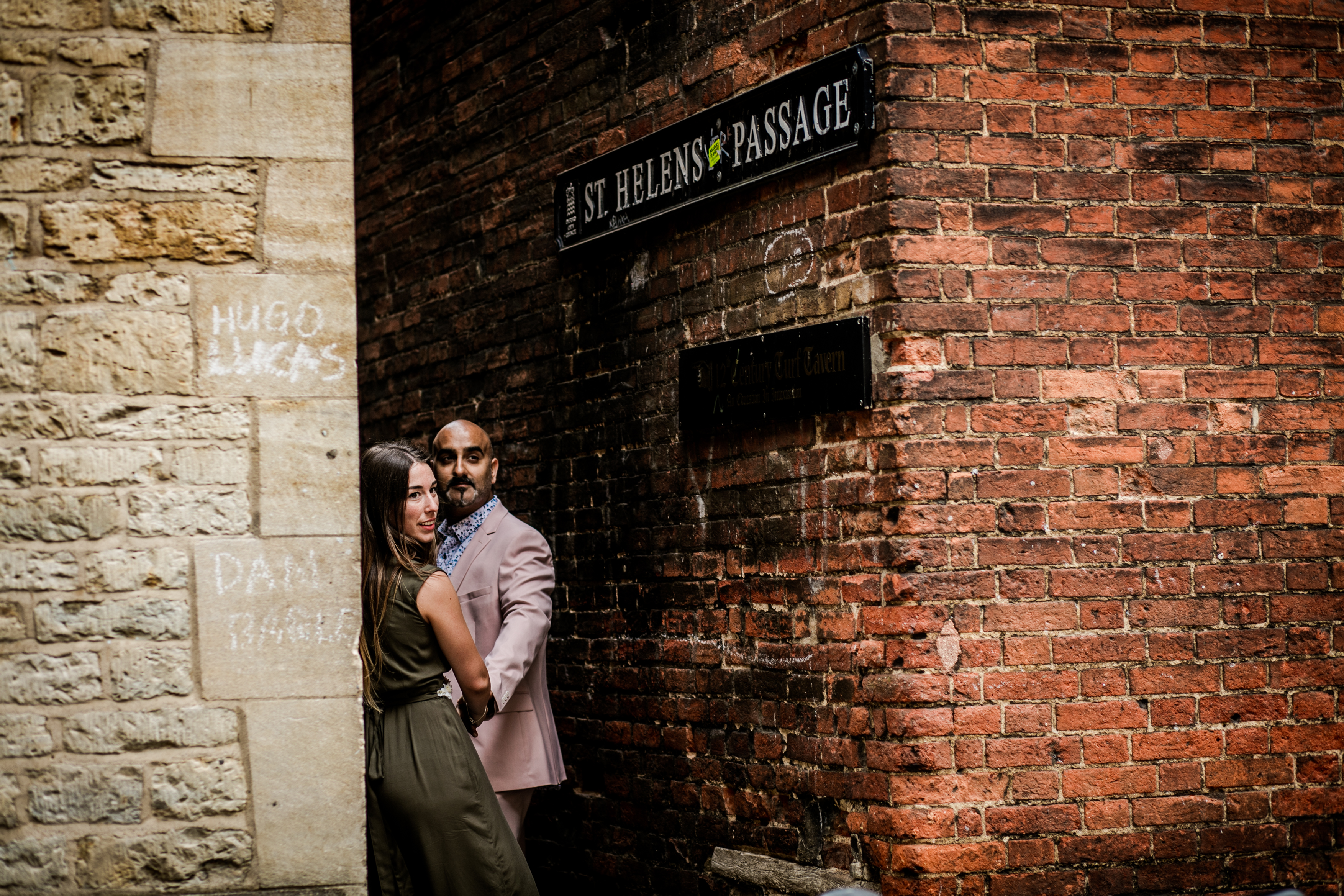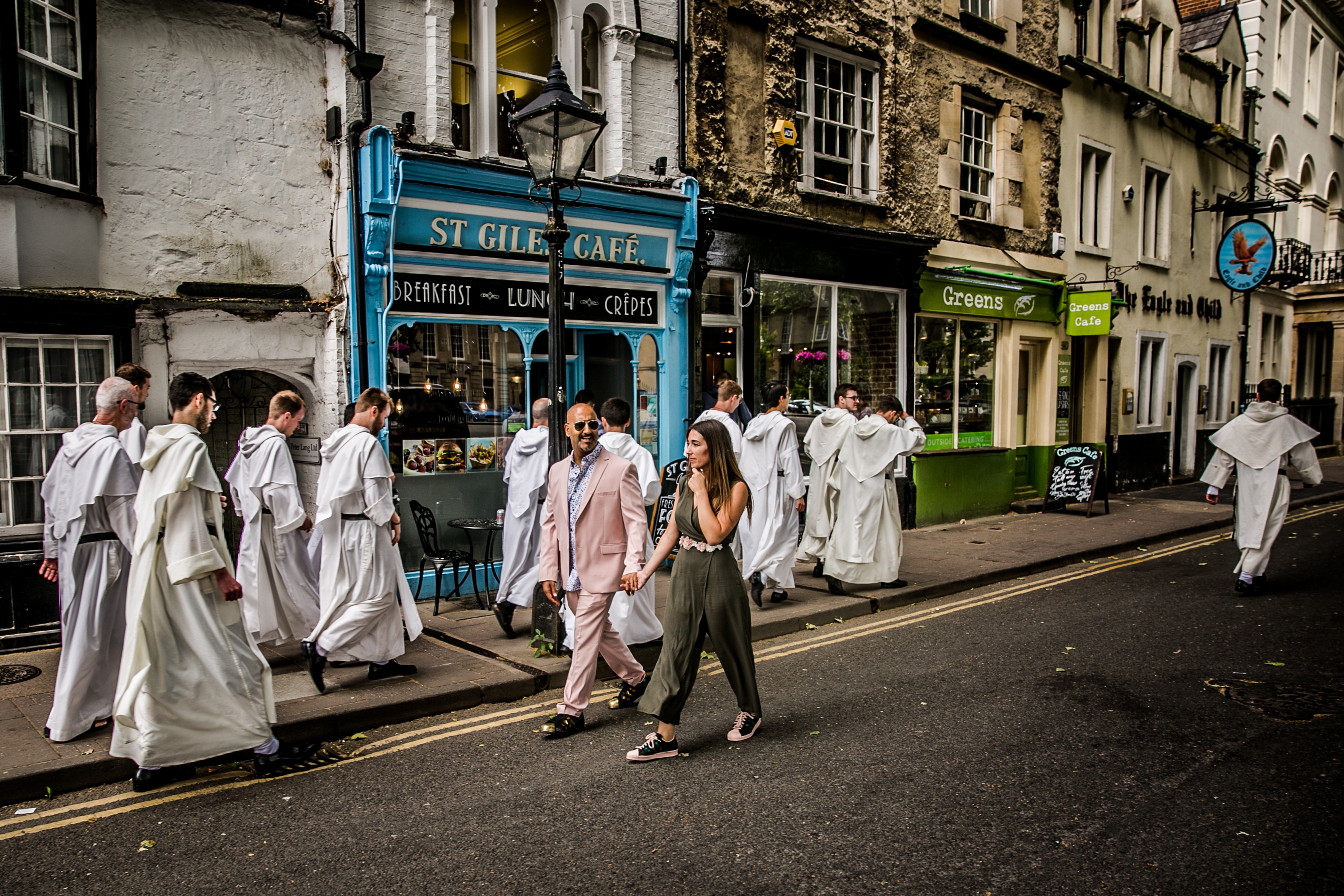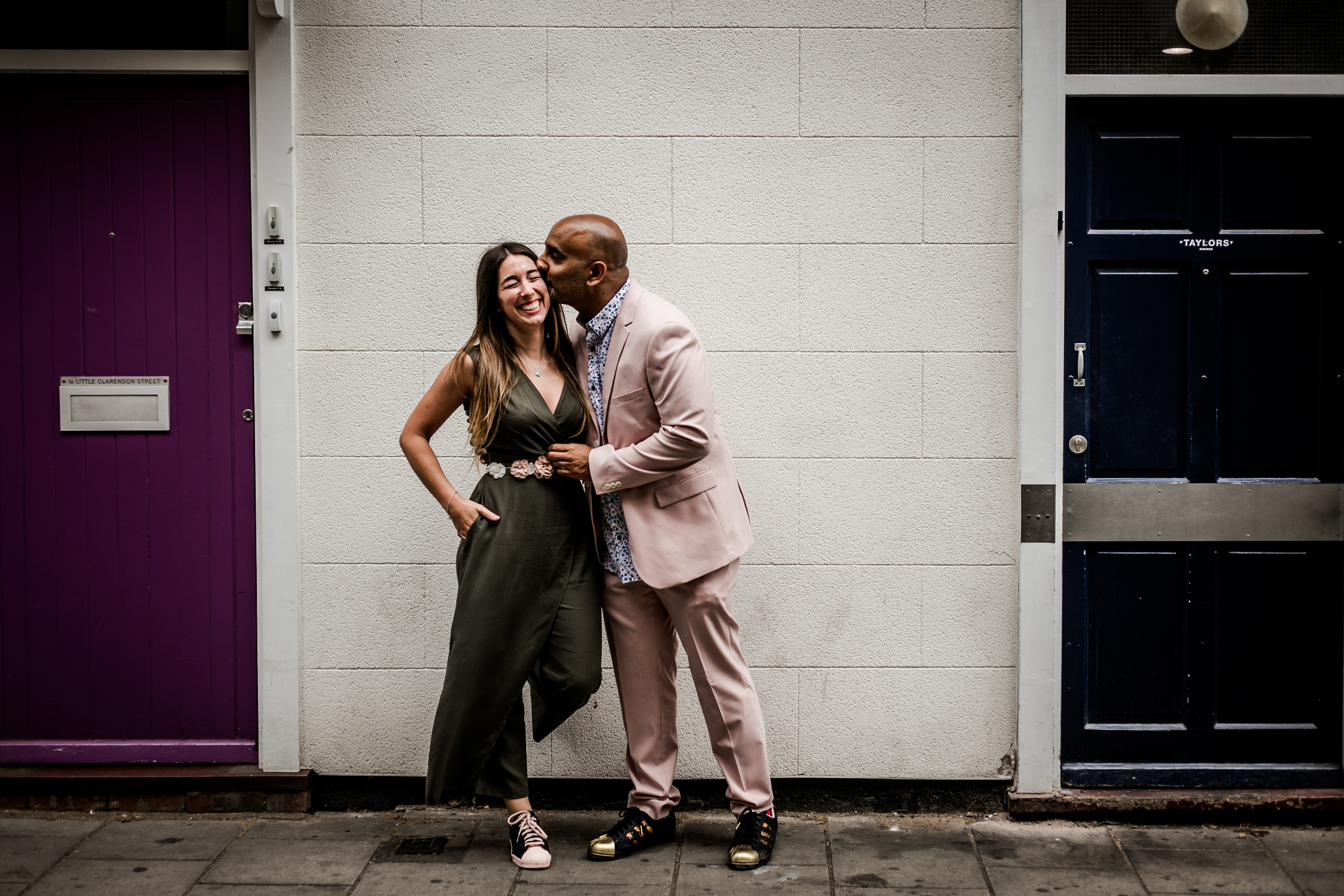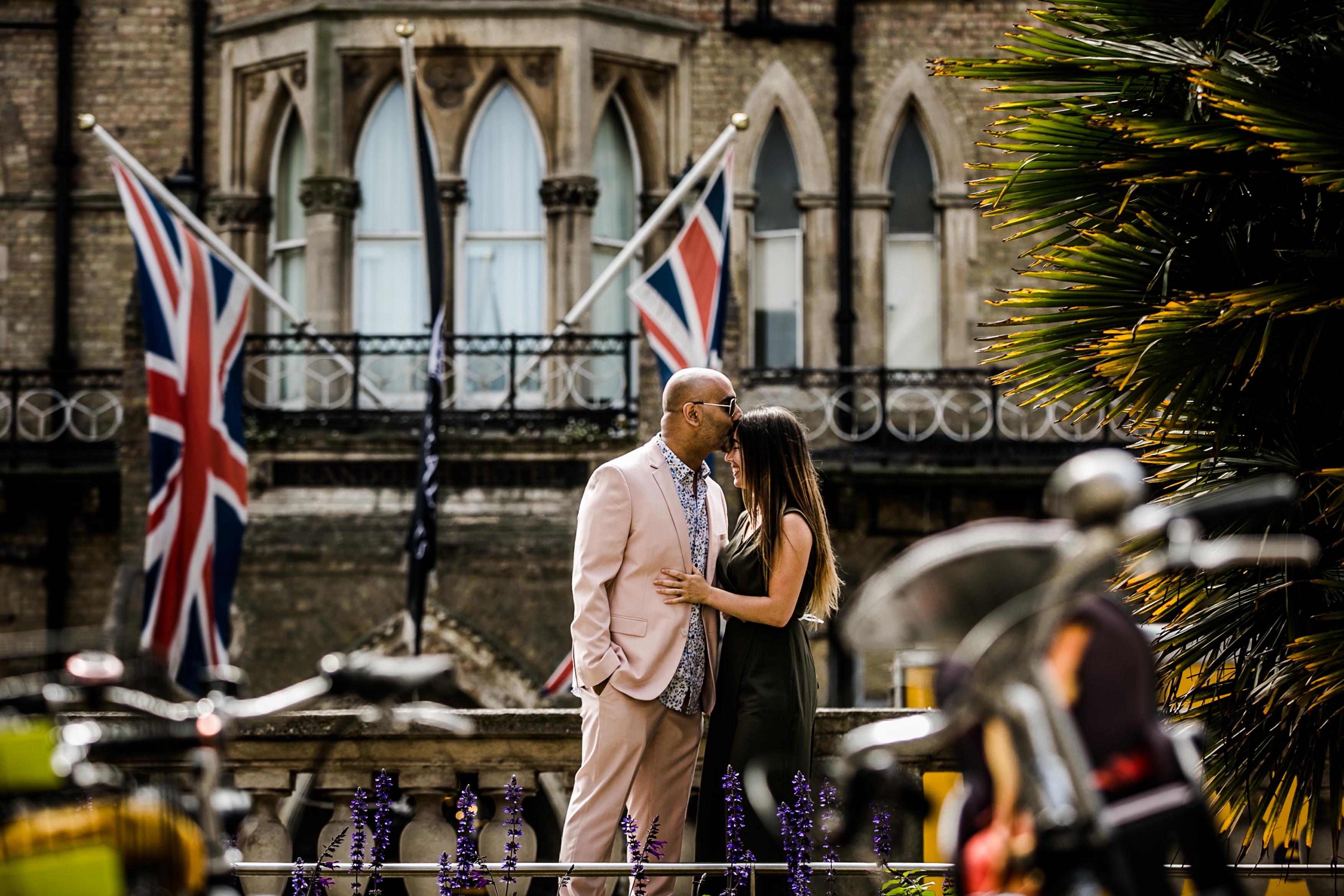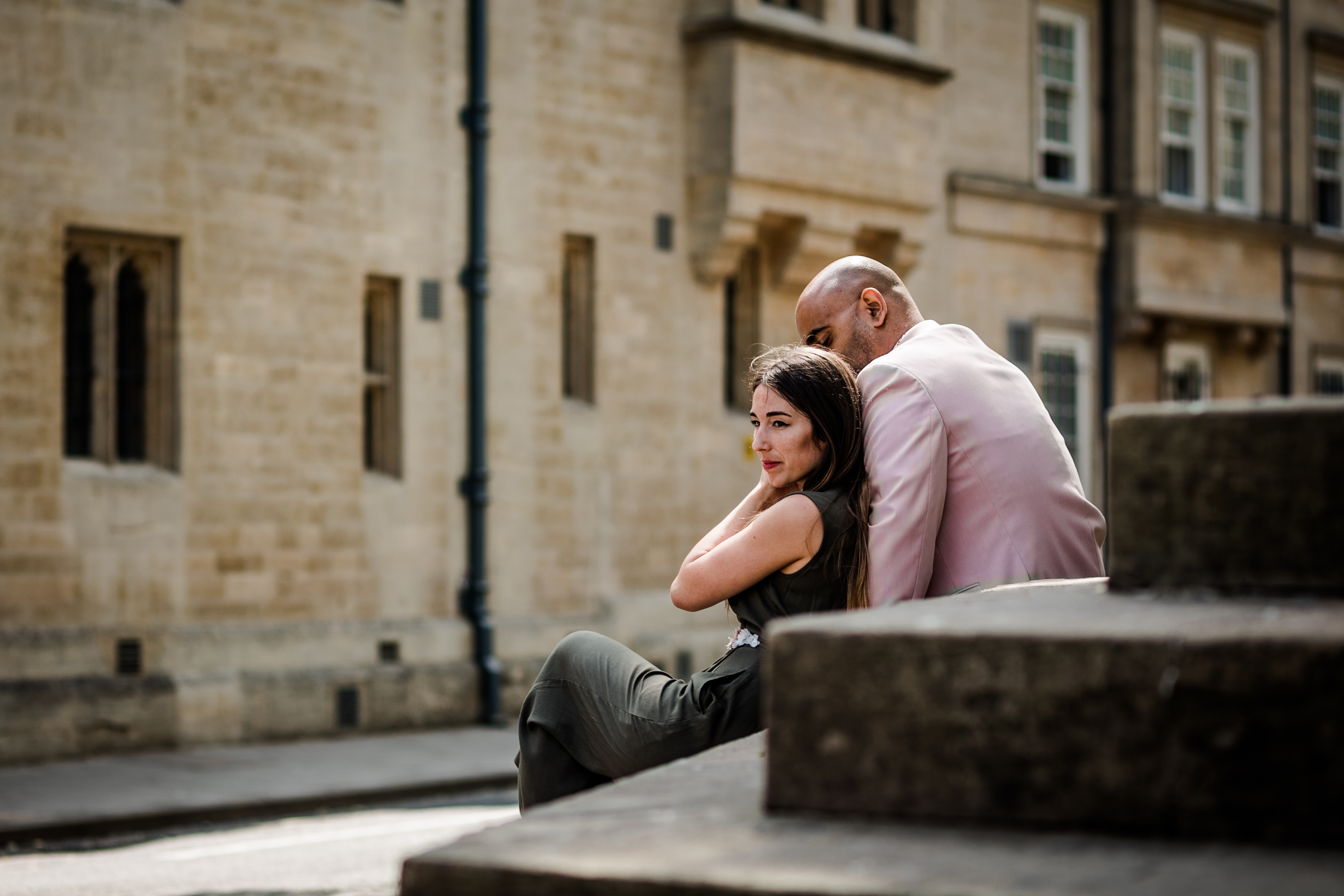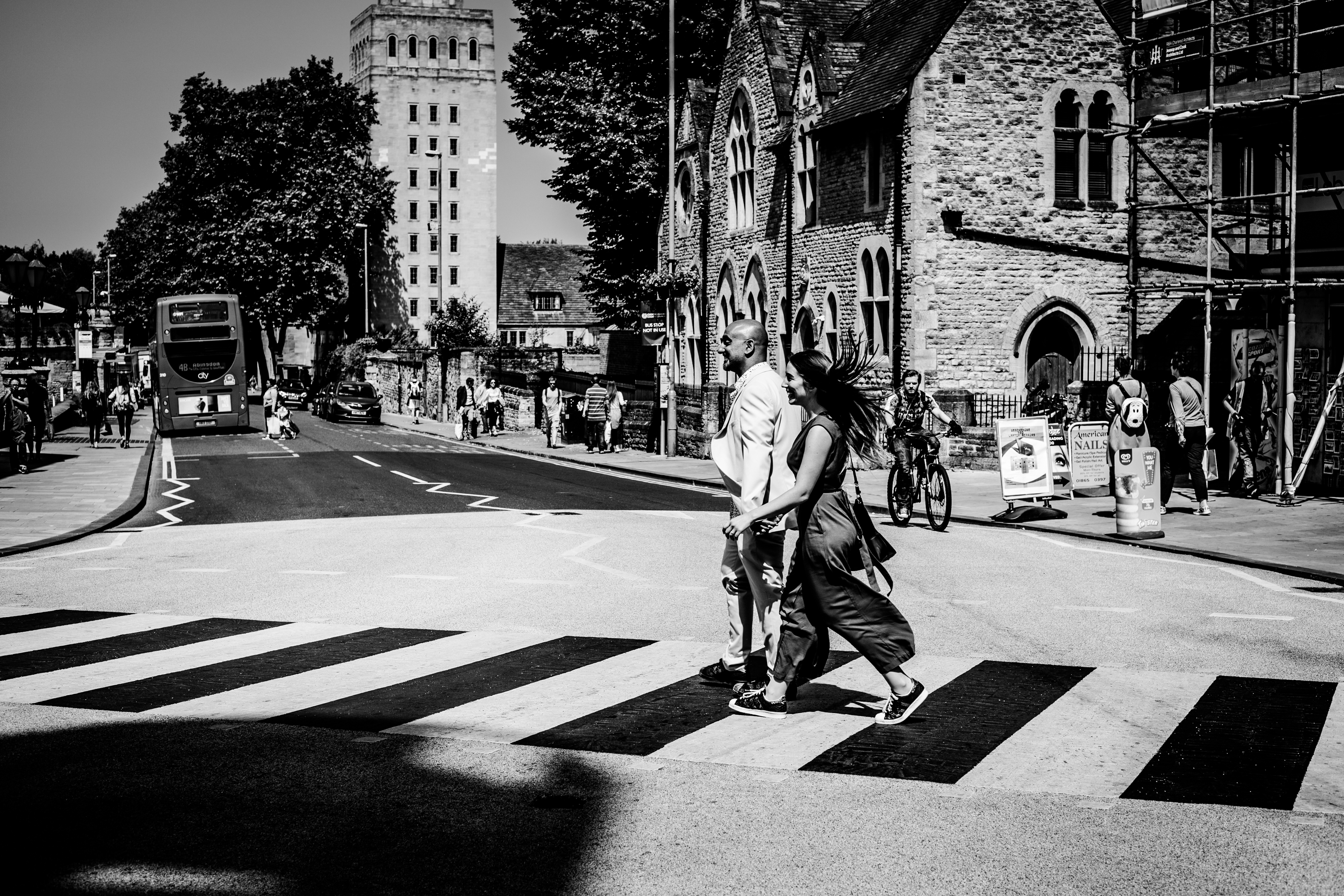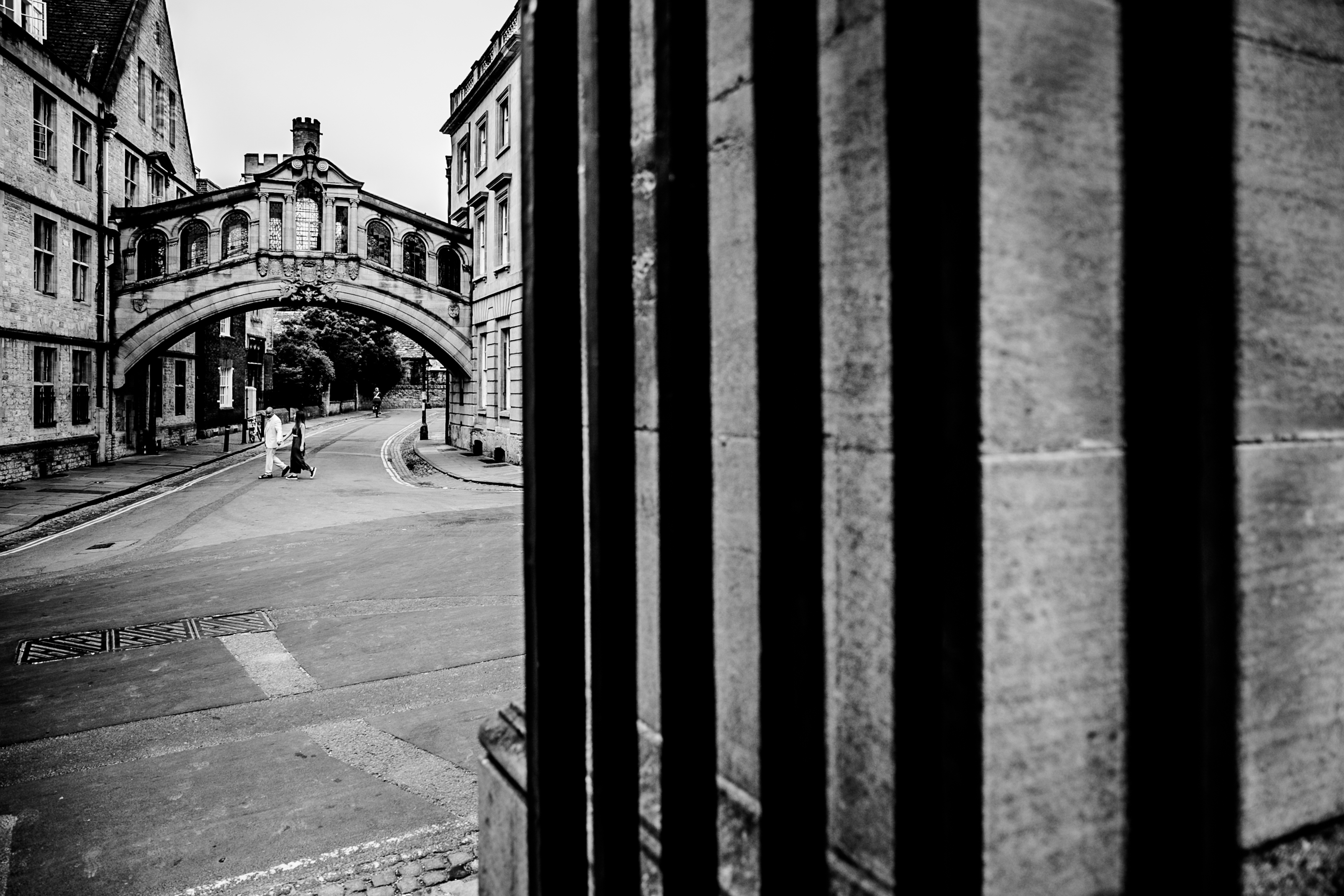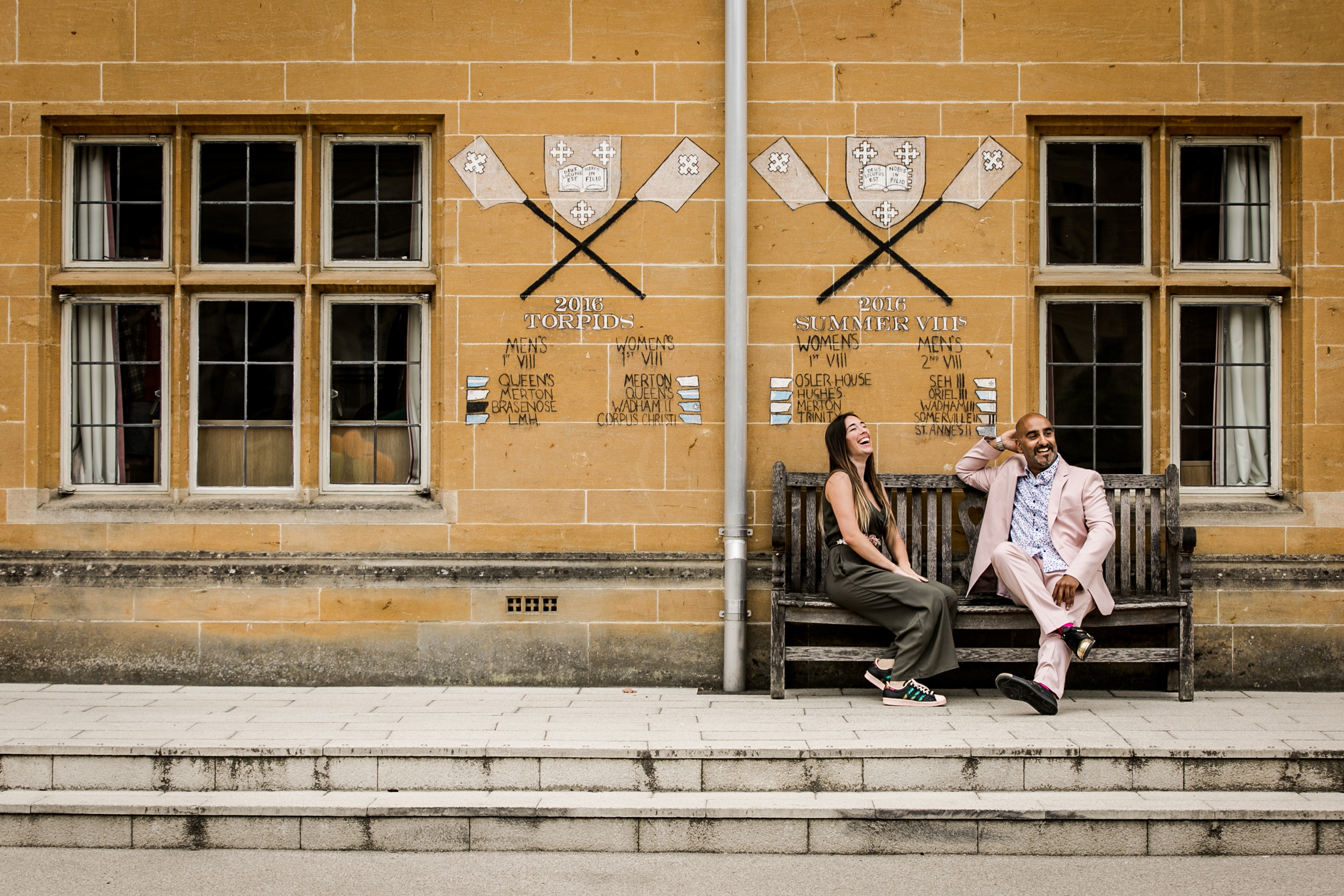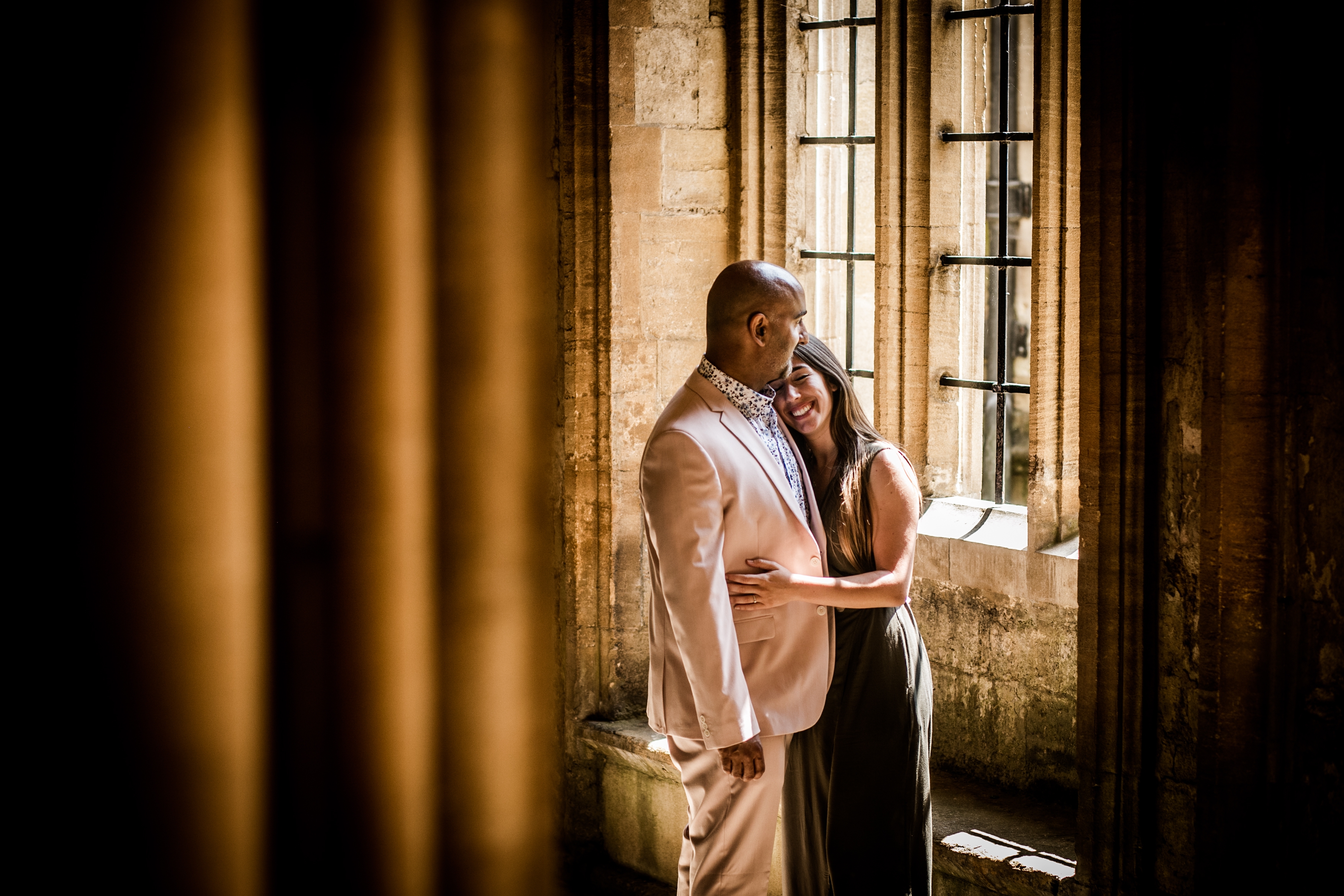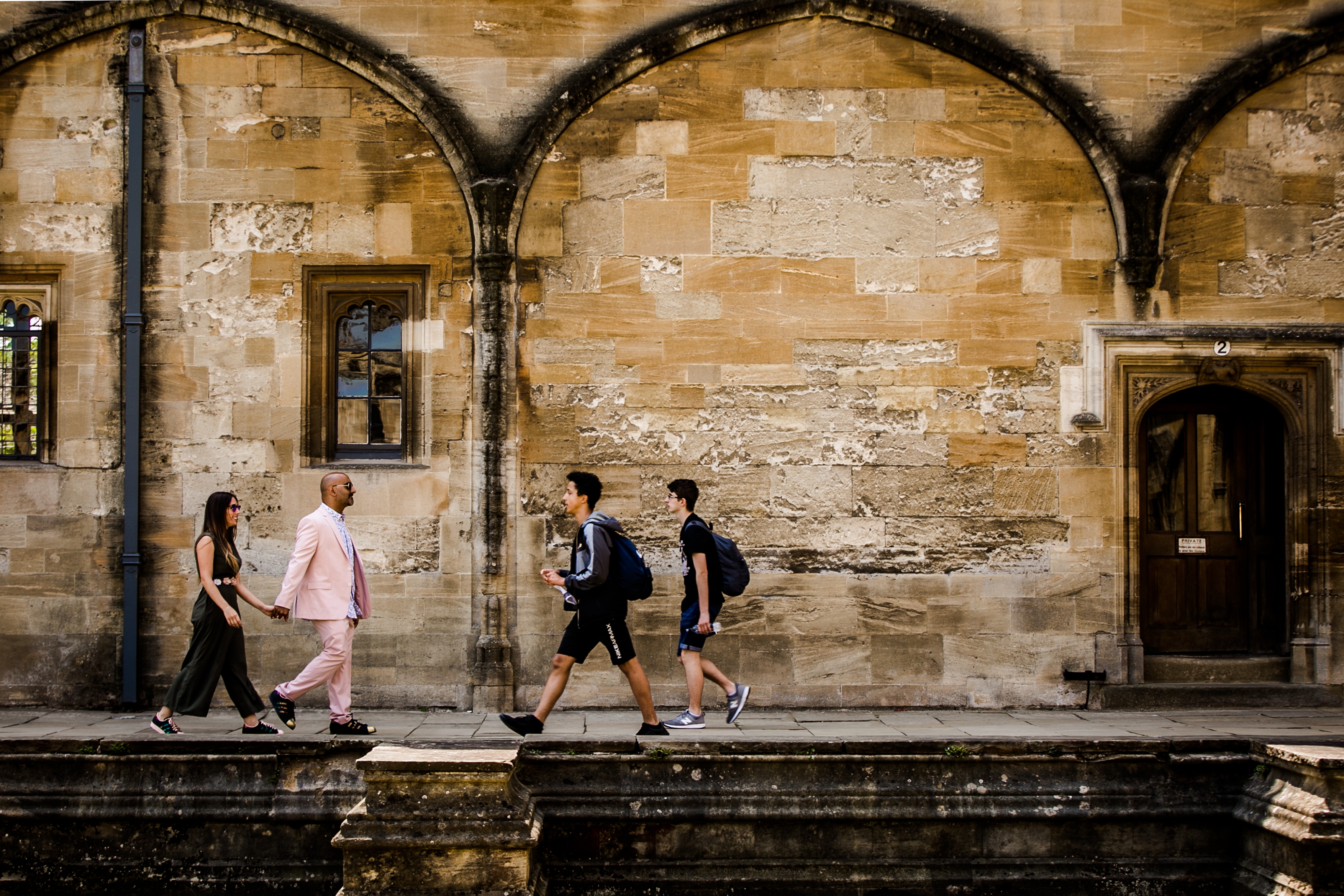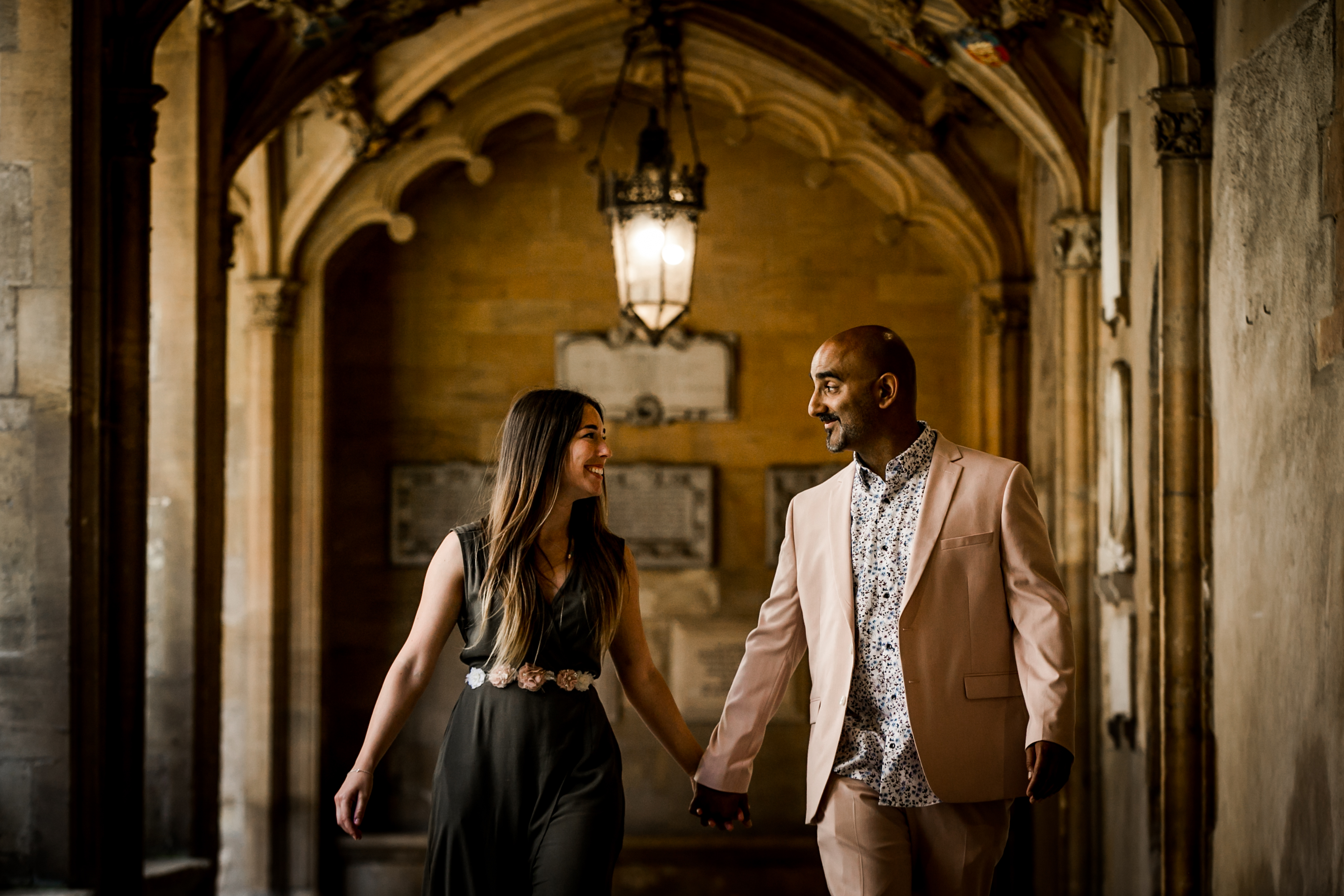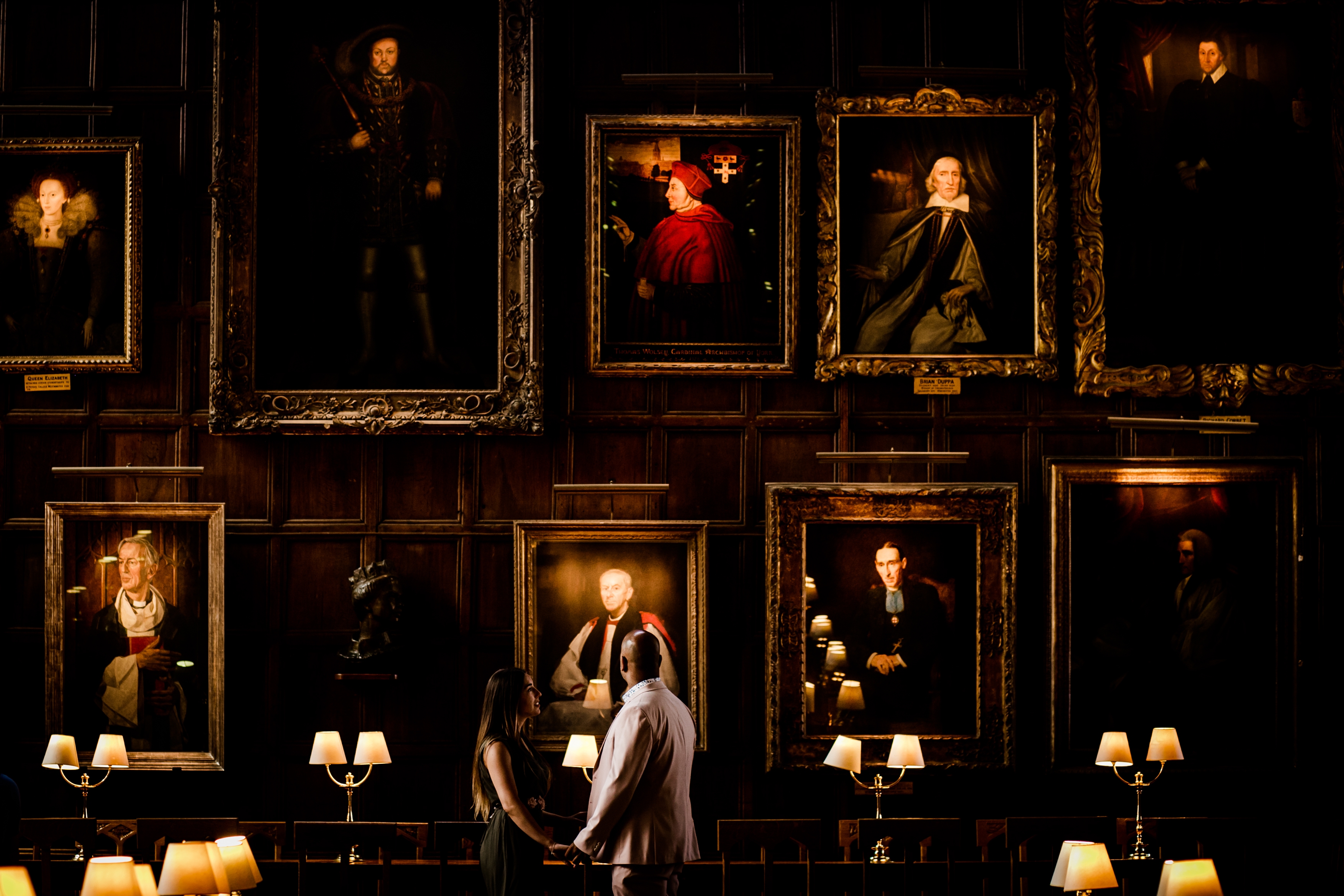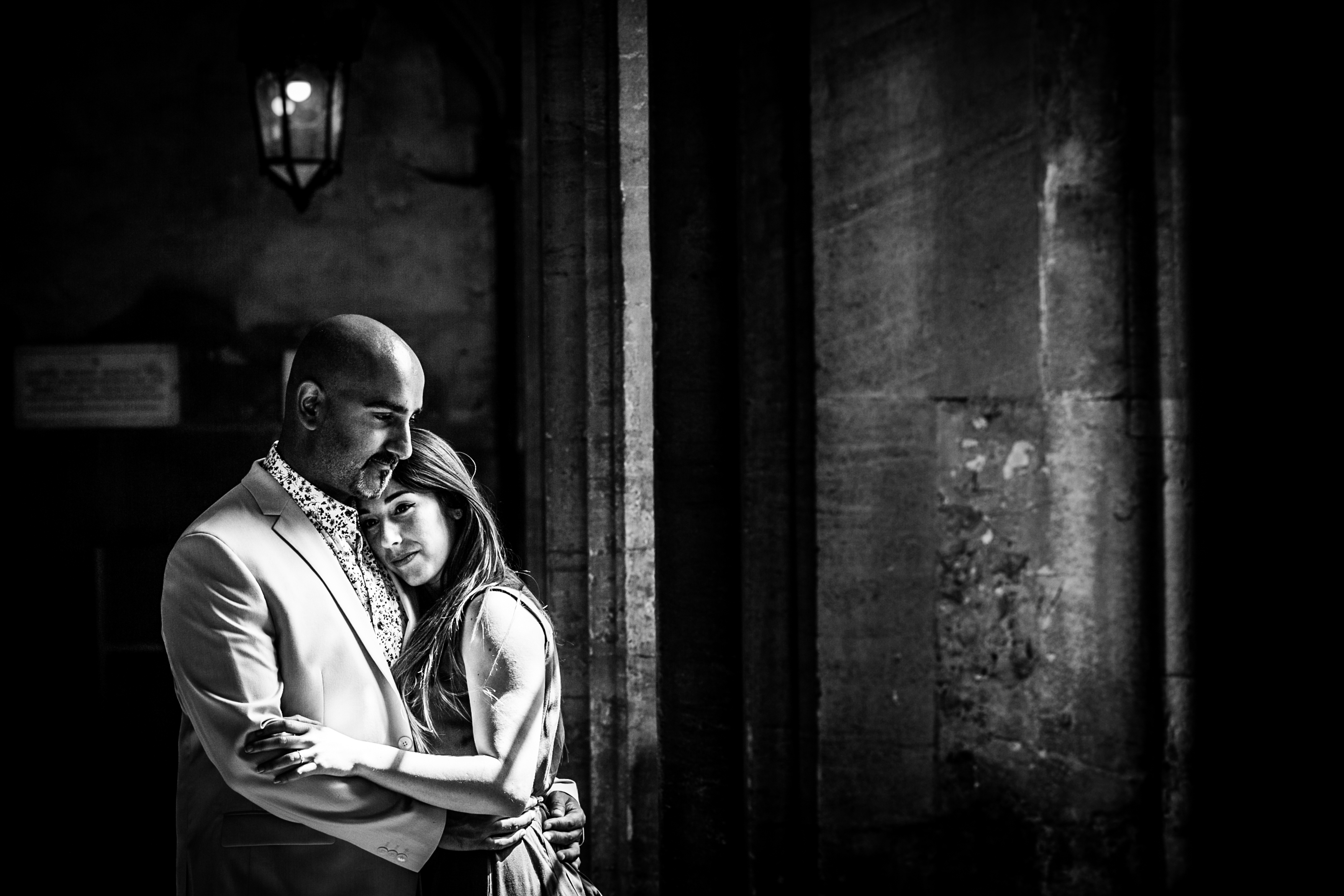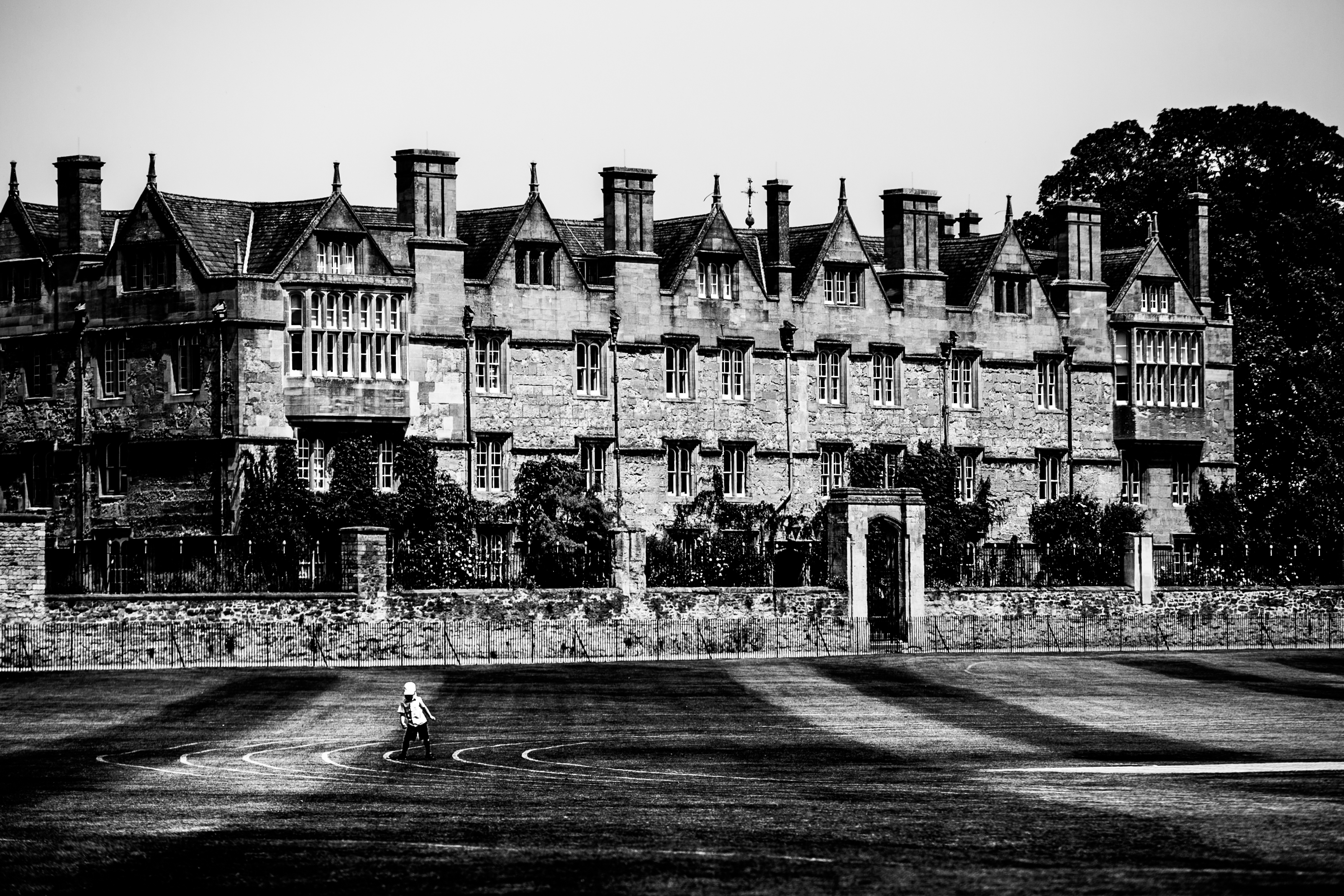 And here is how their story unwinds :