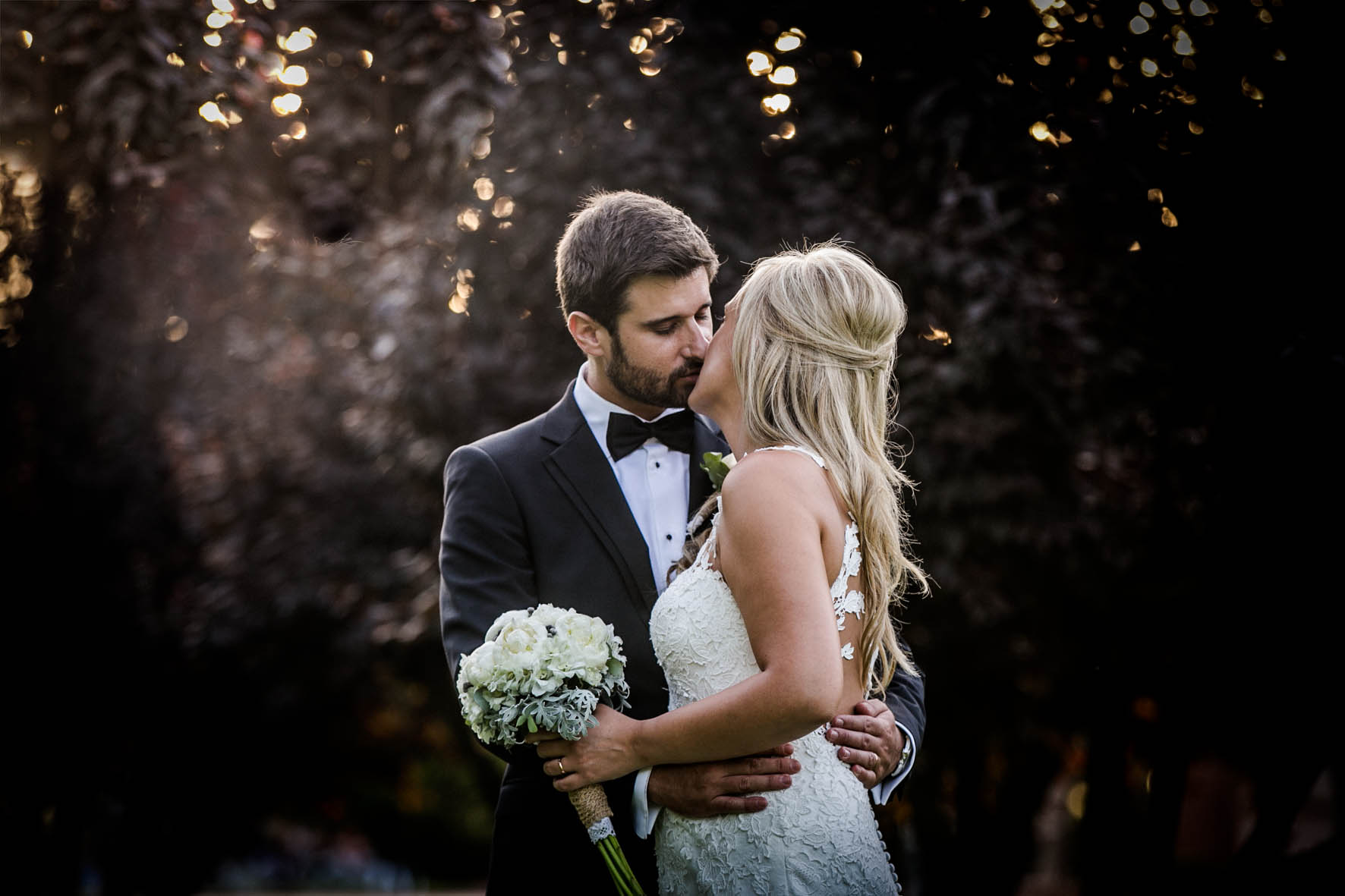 Clara & Albert – La Boscana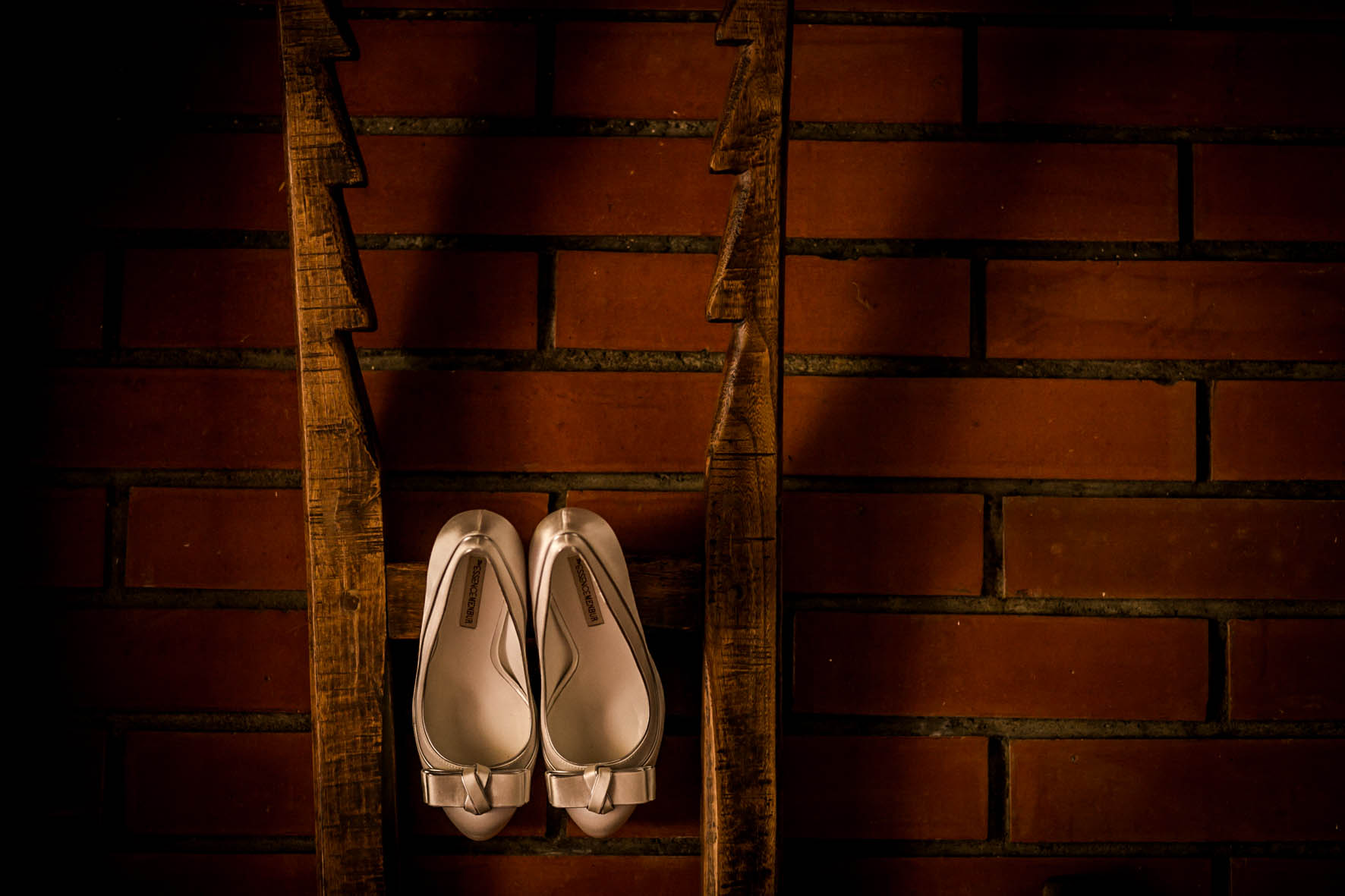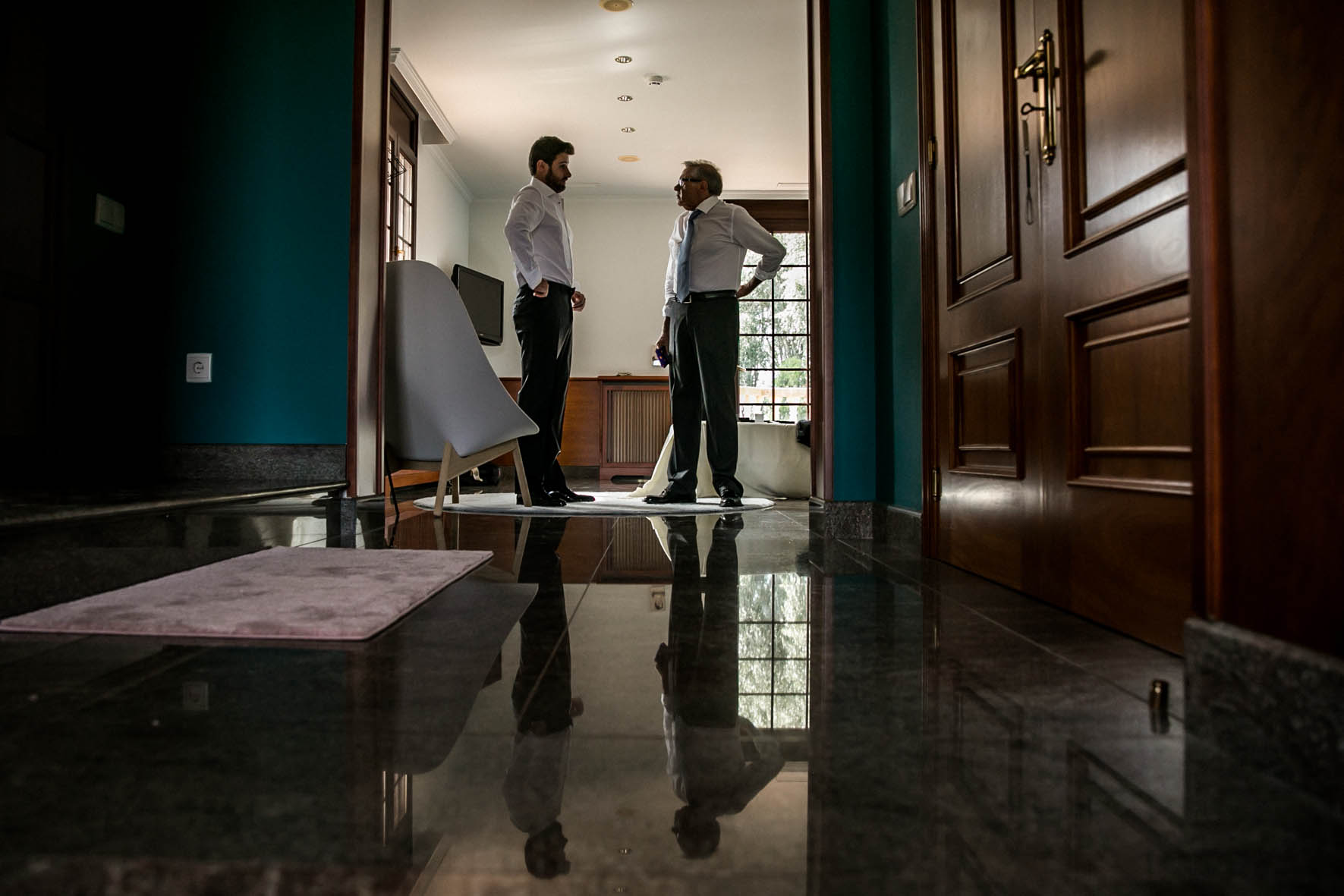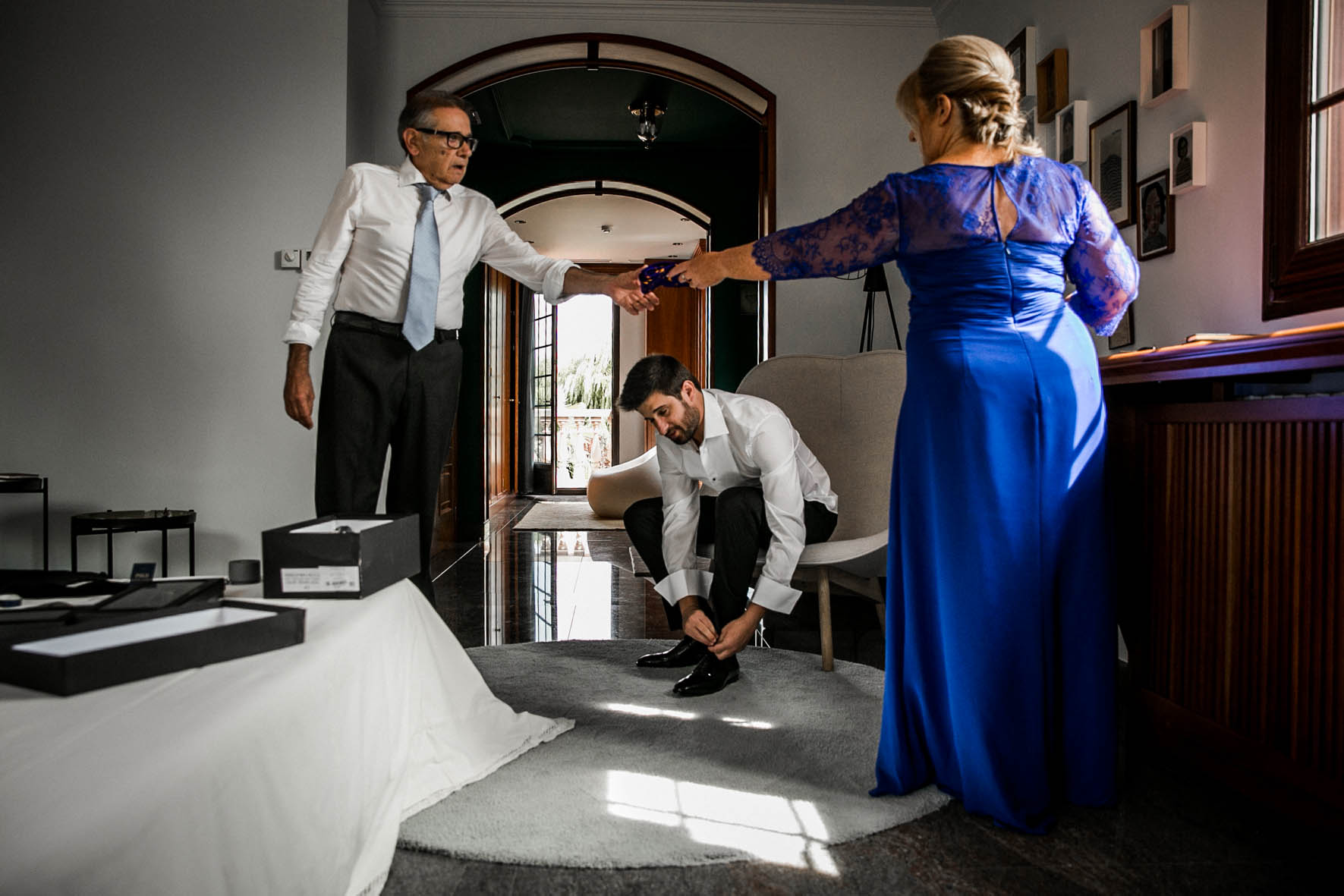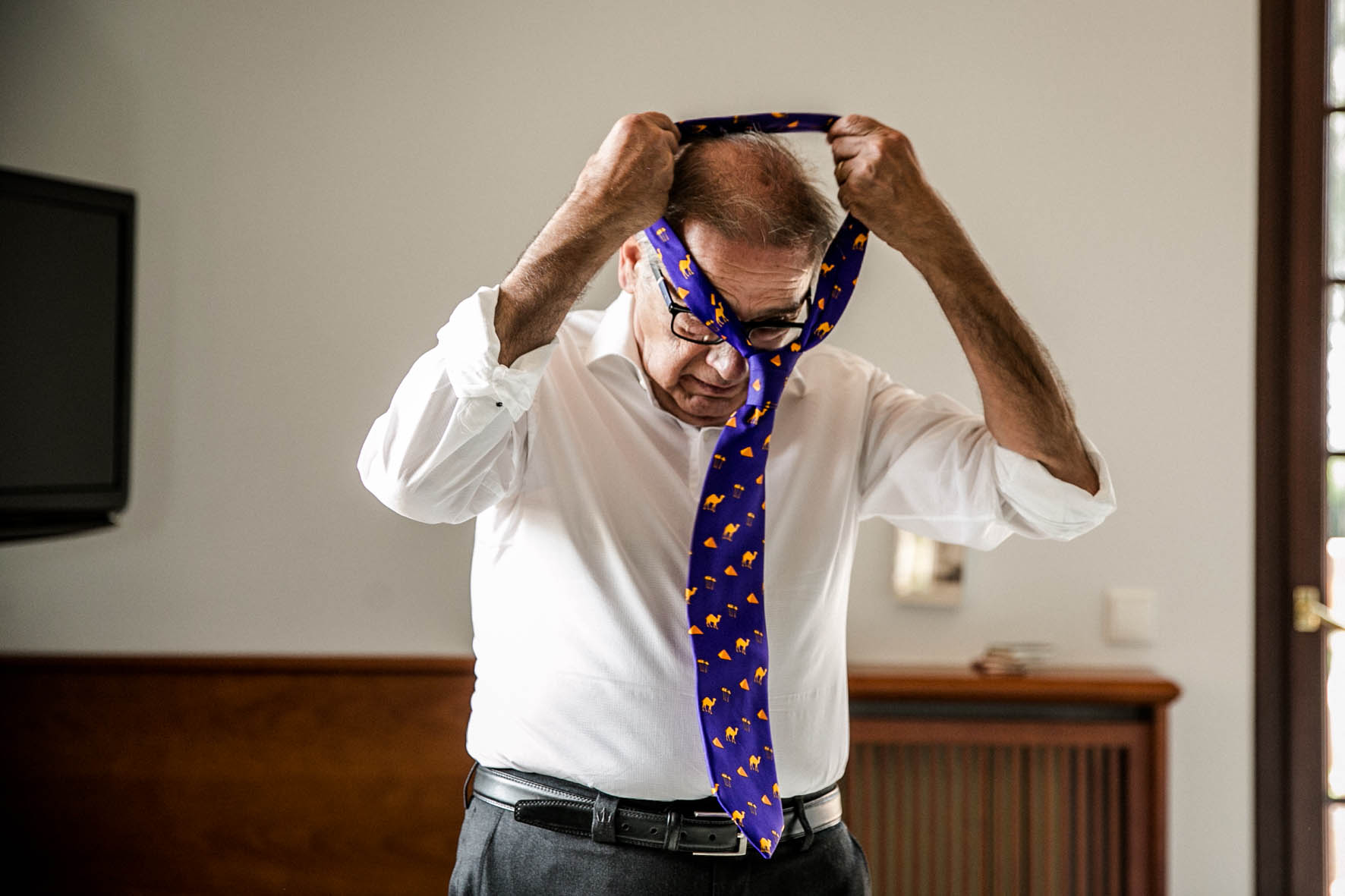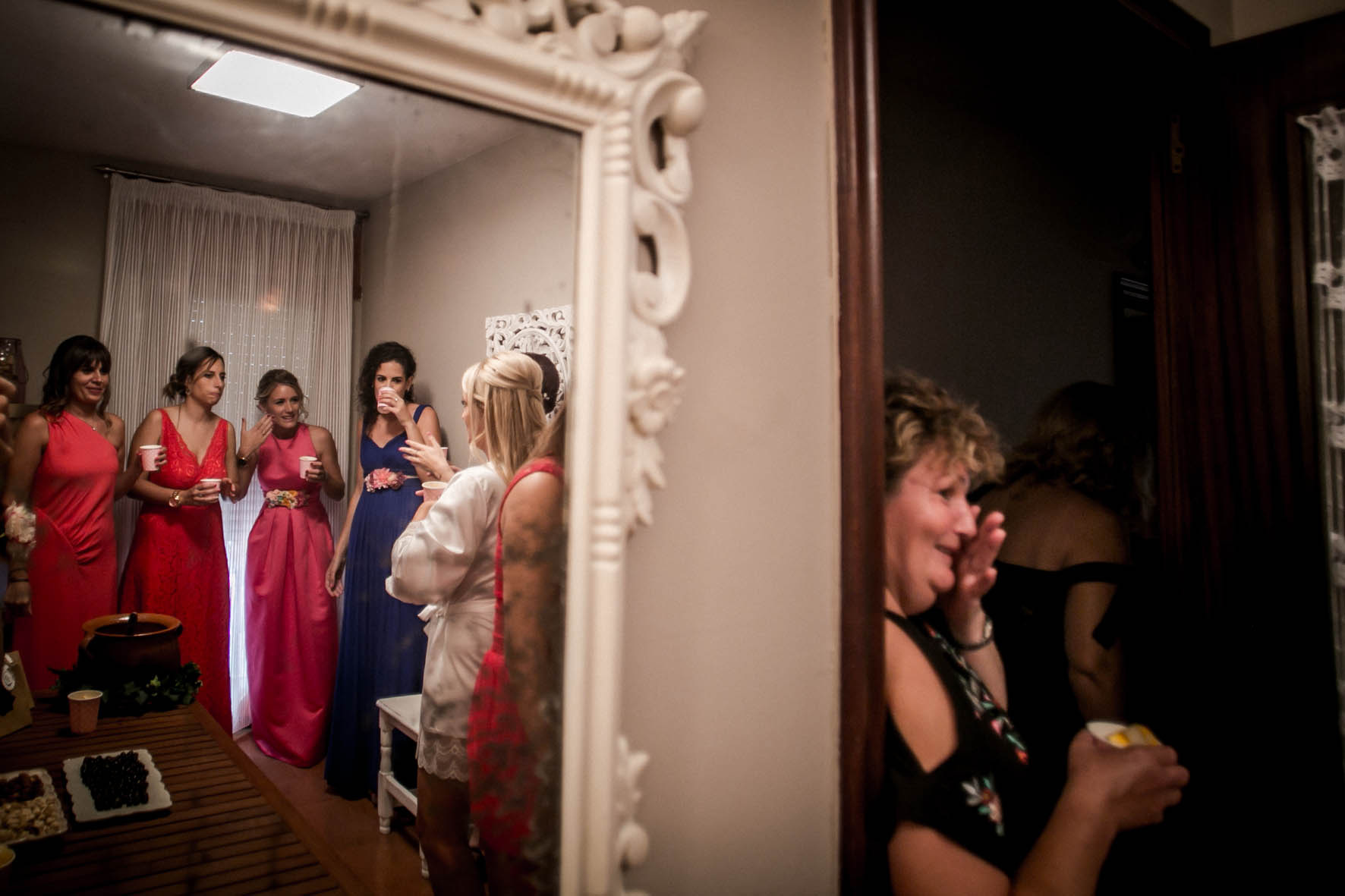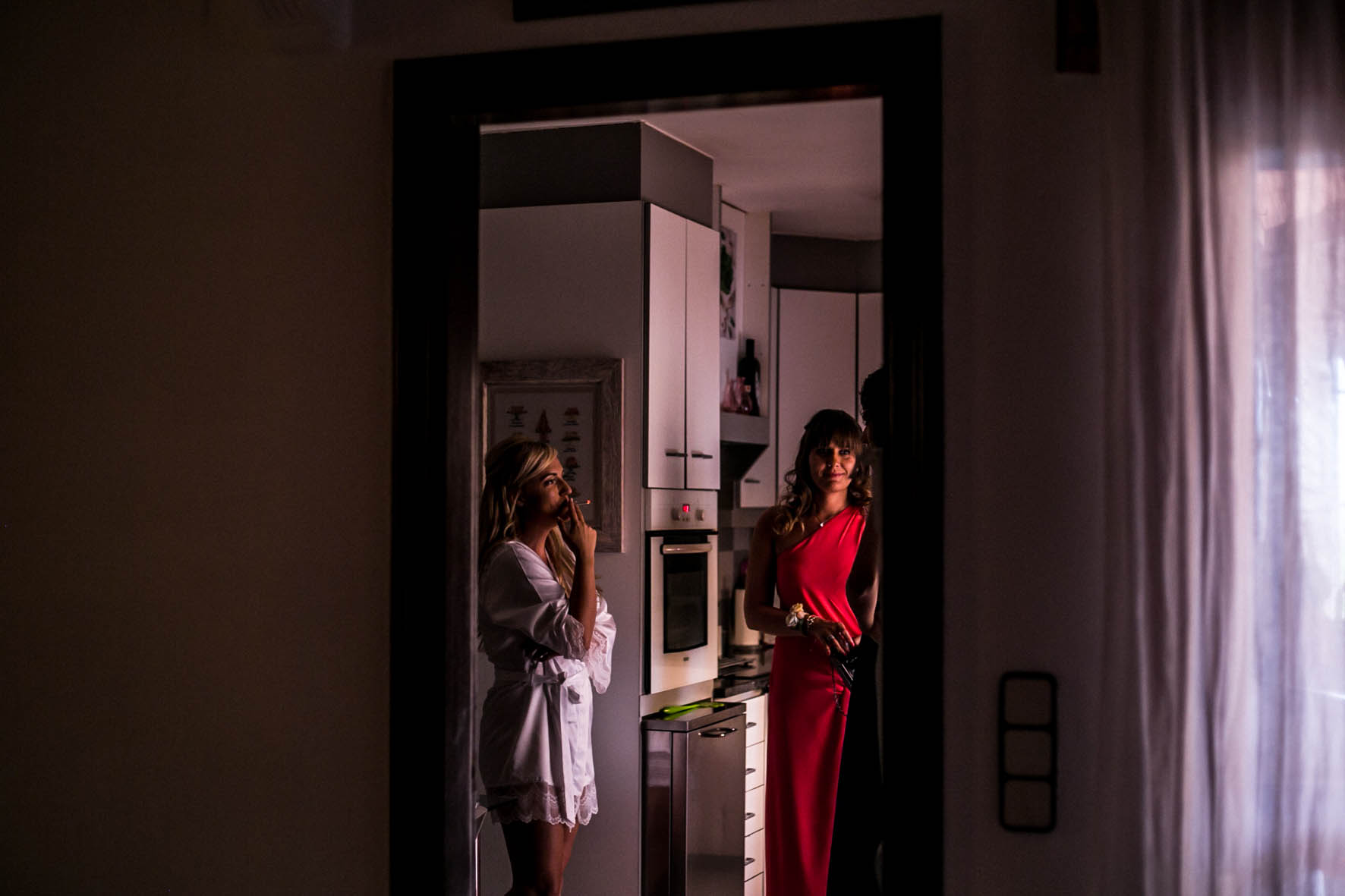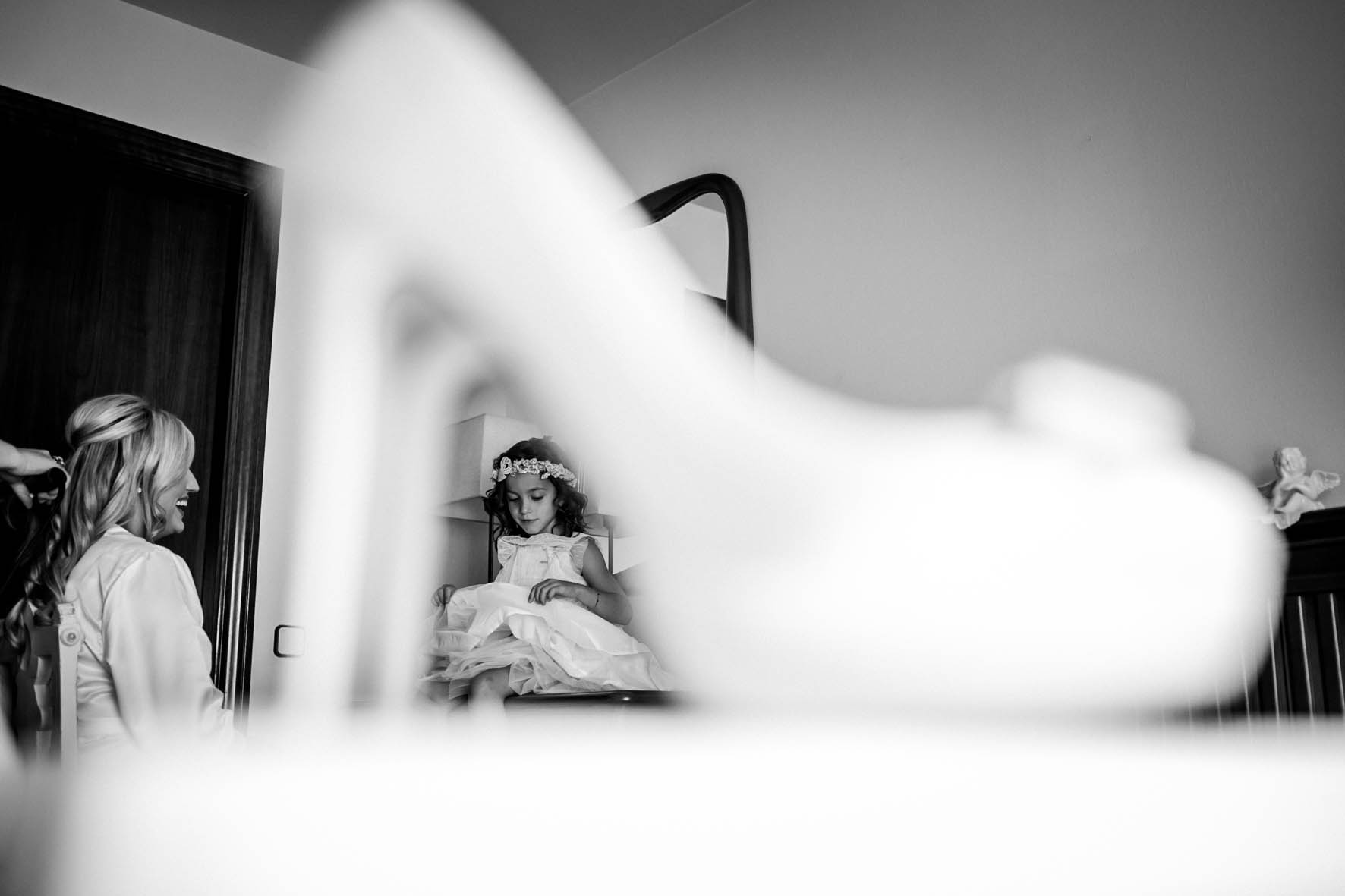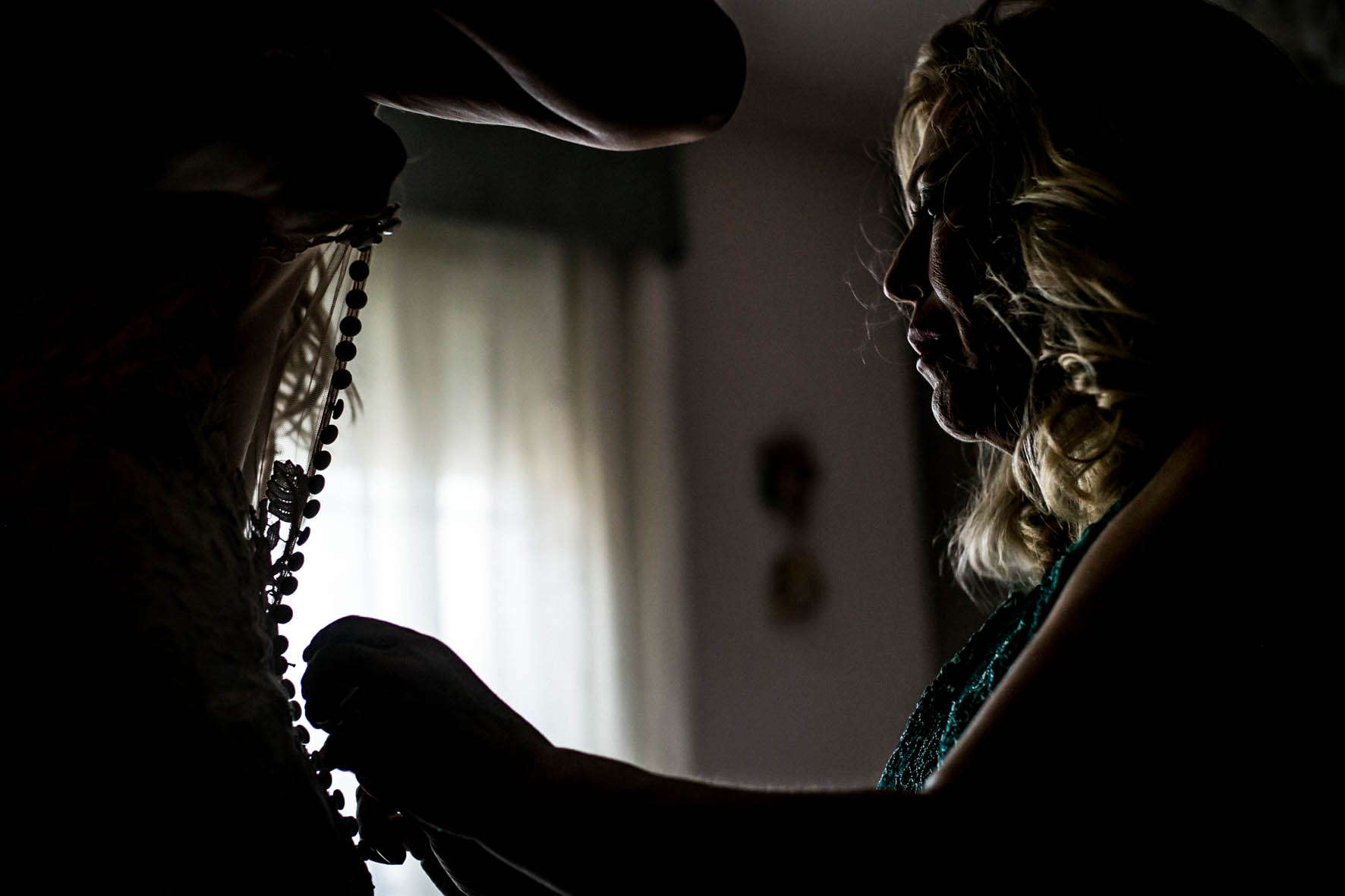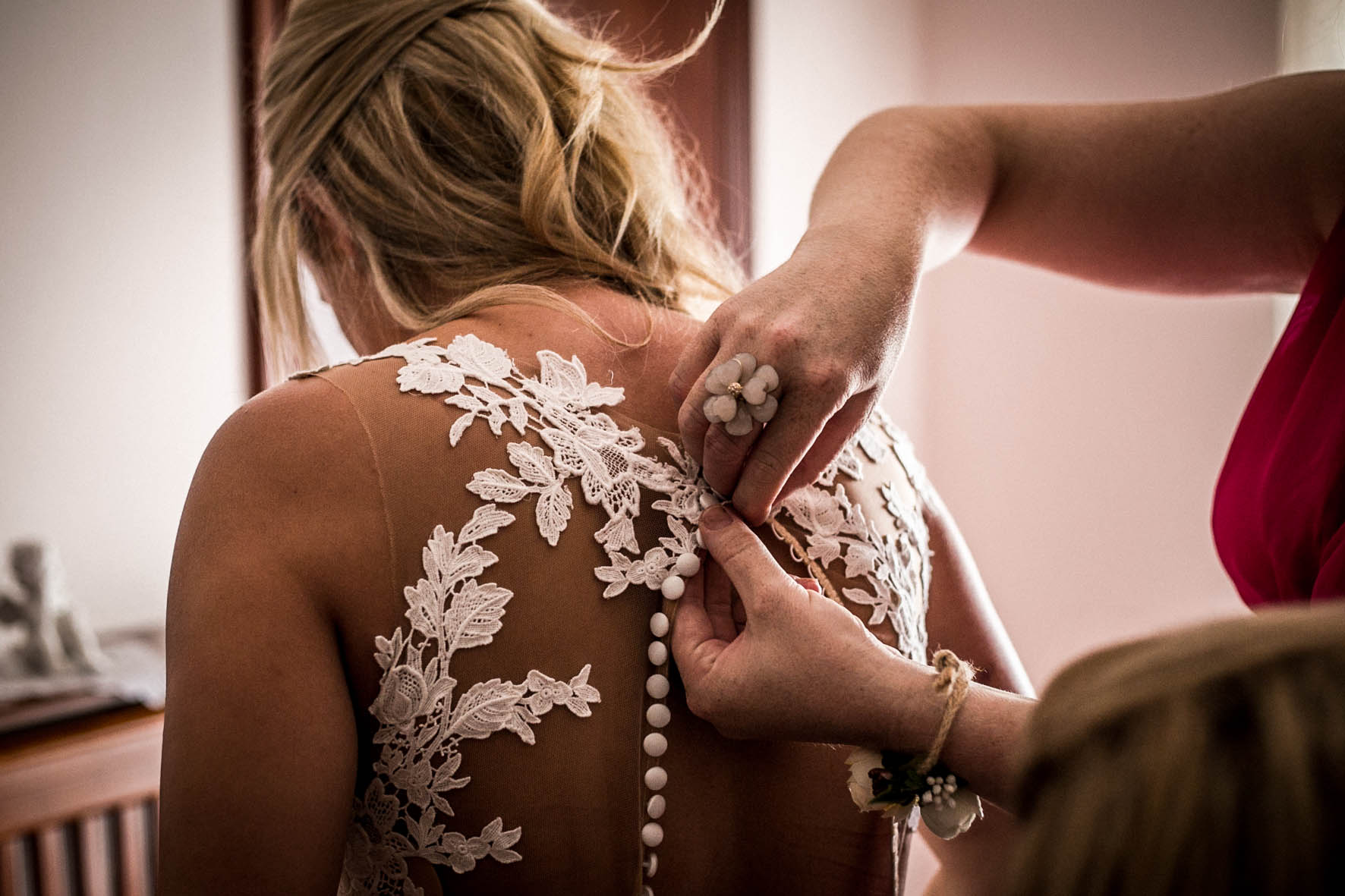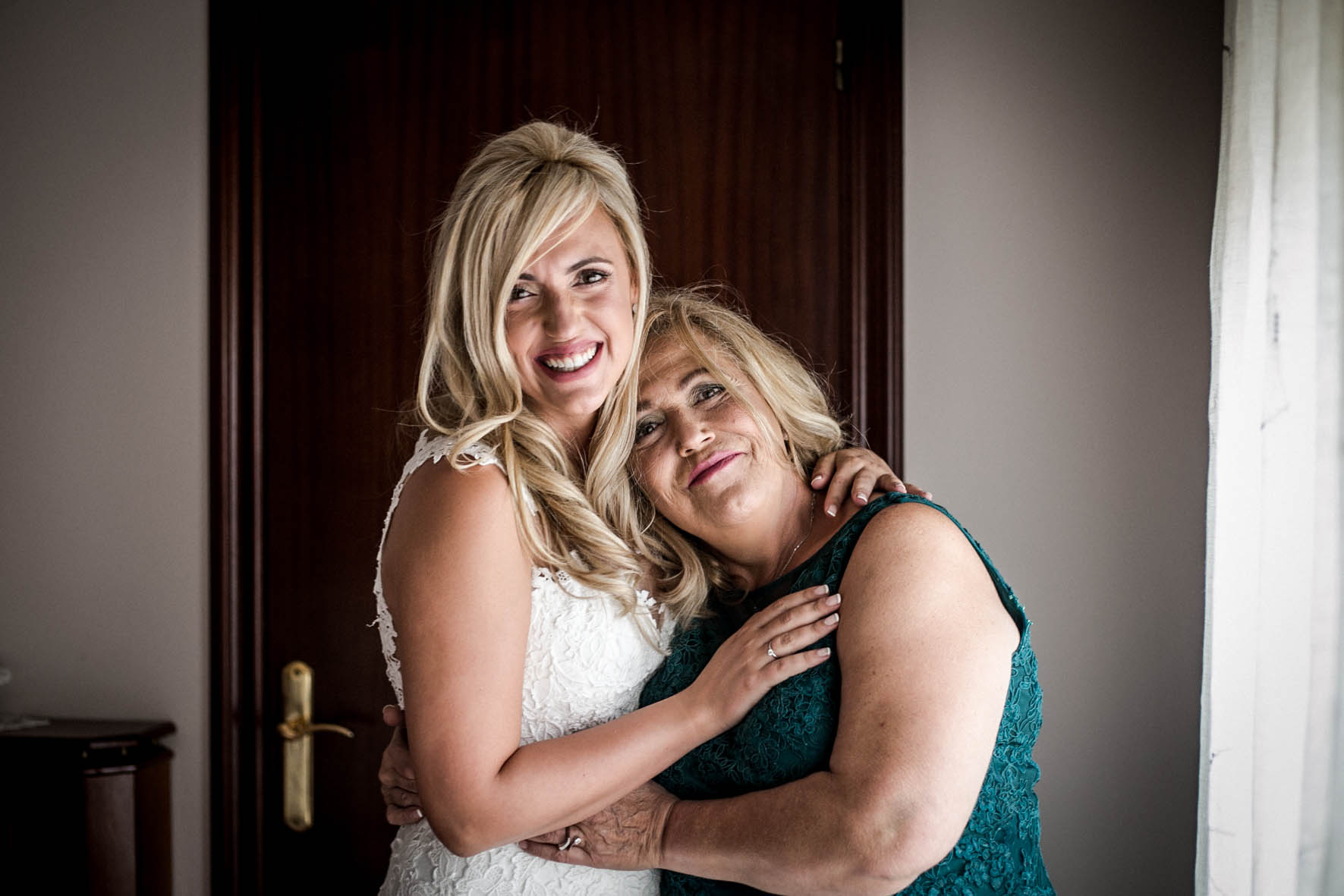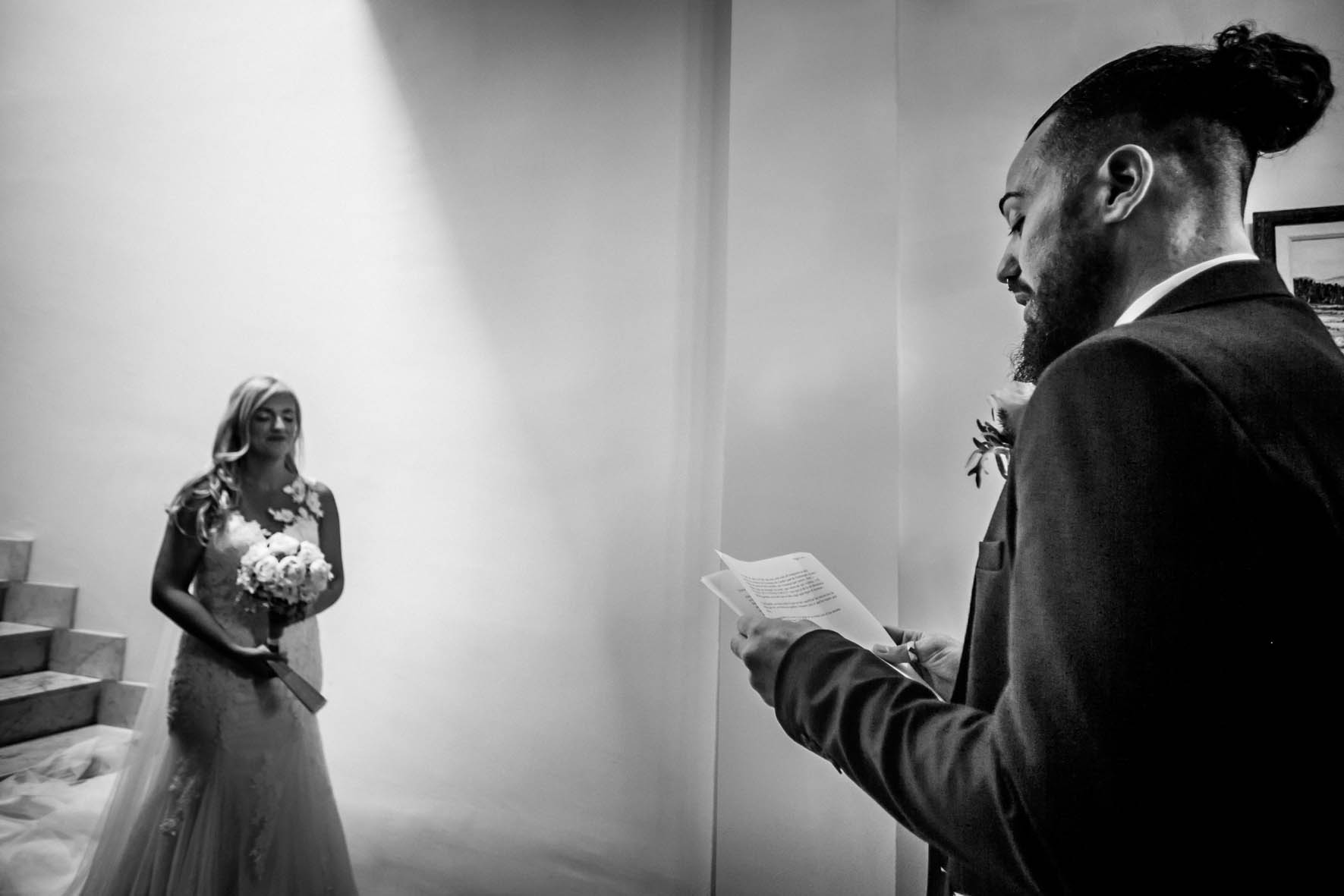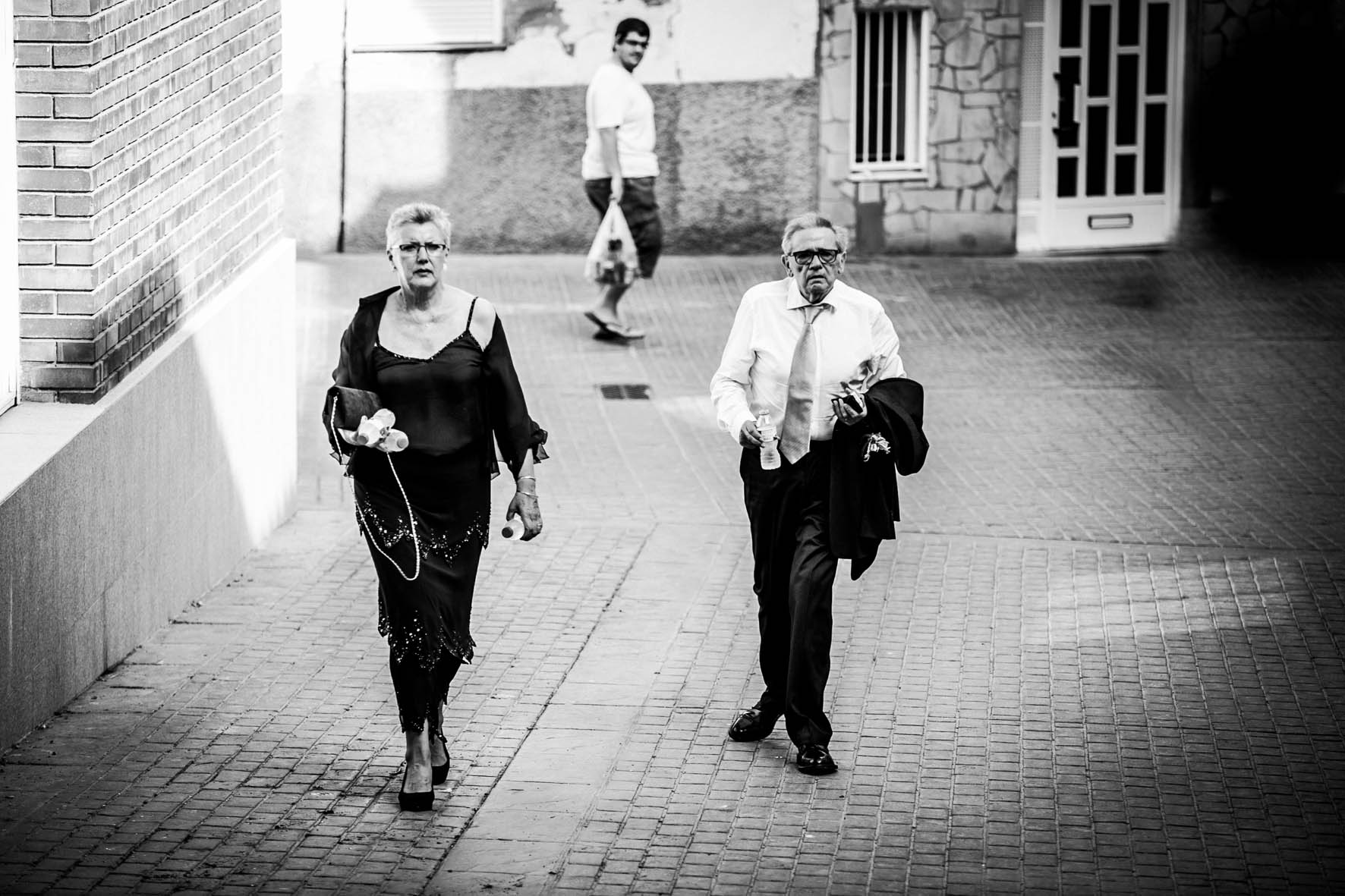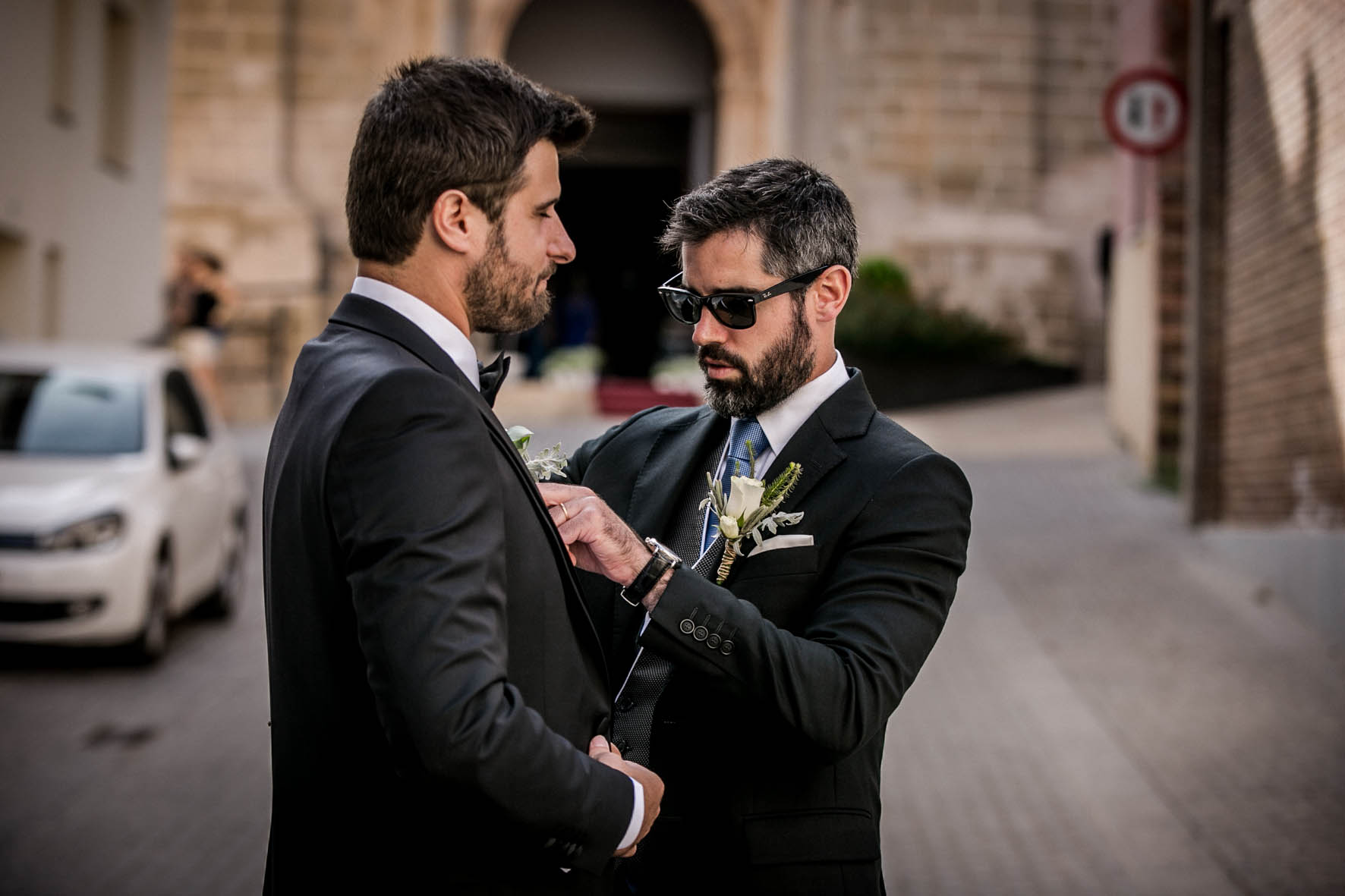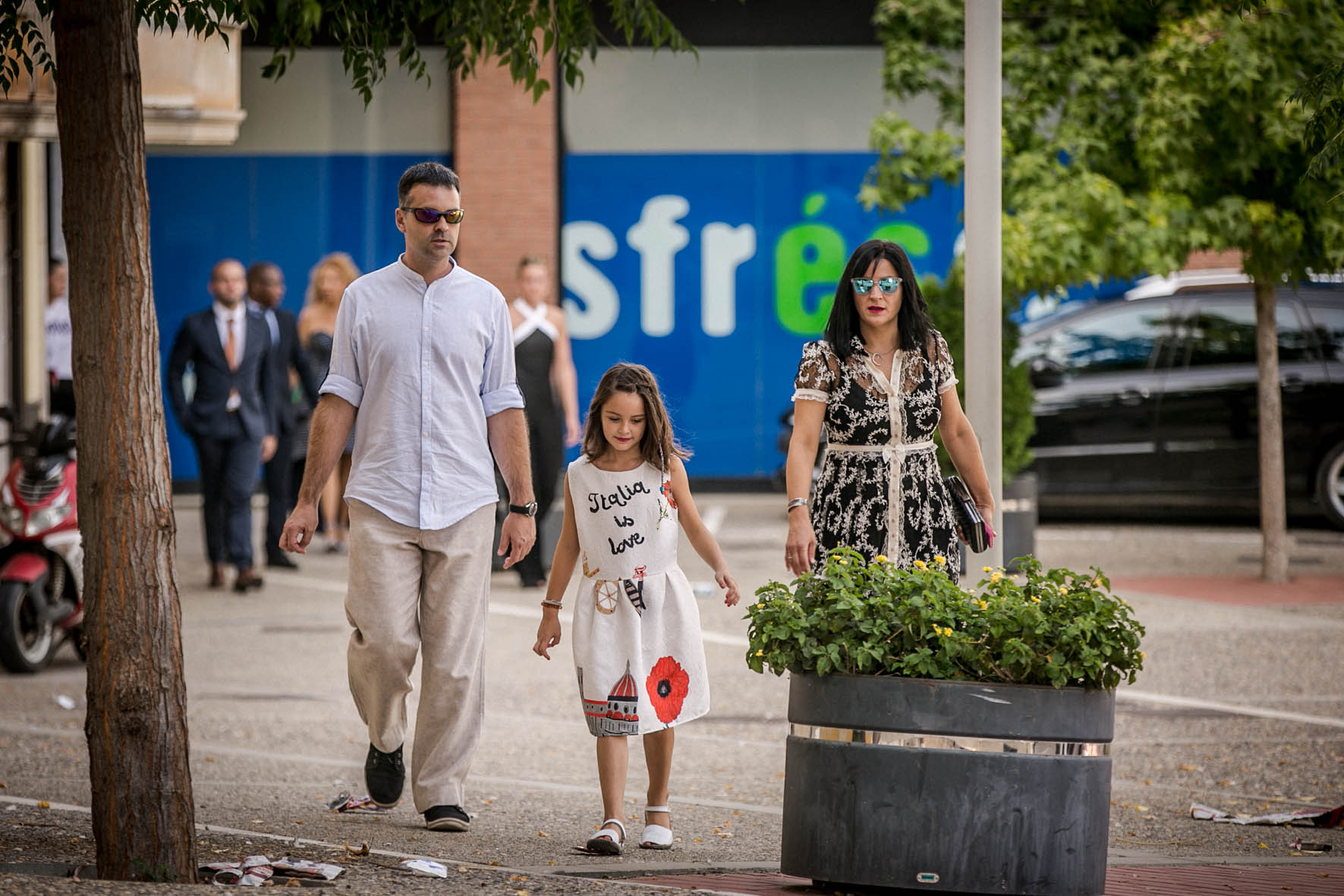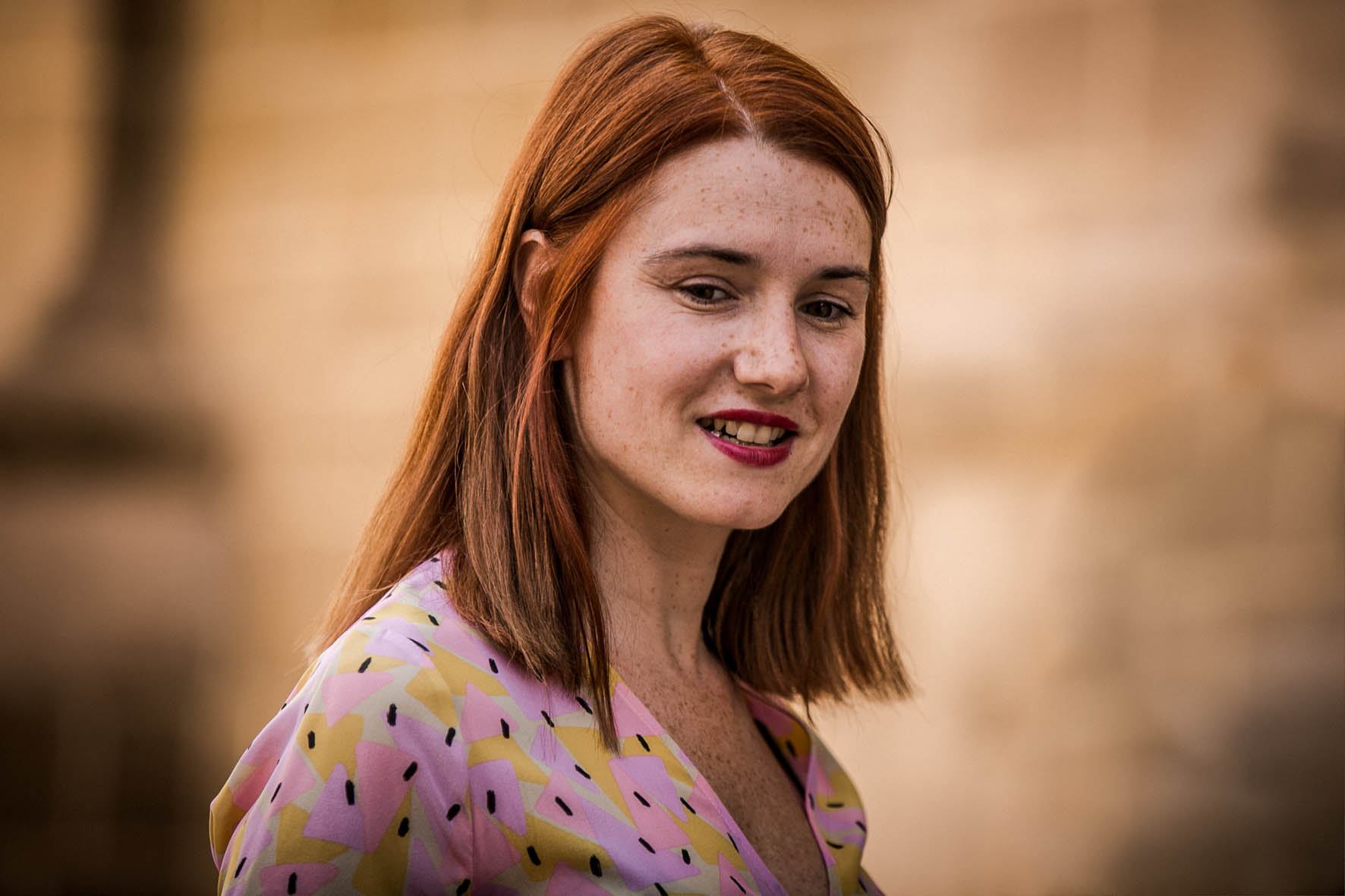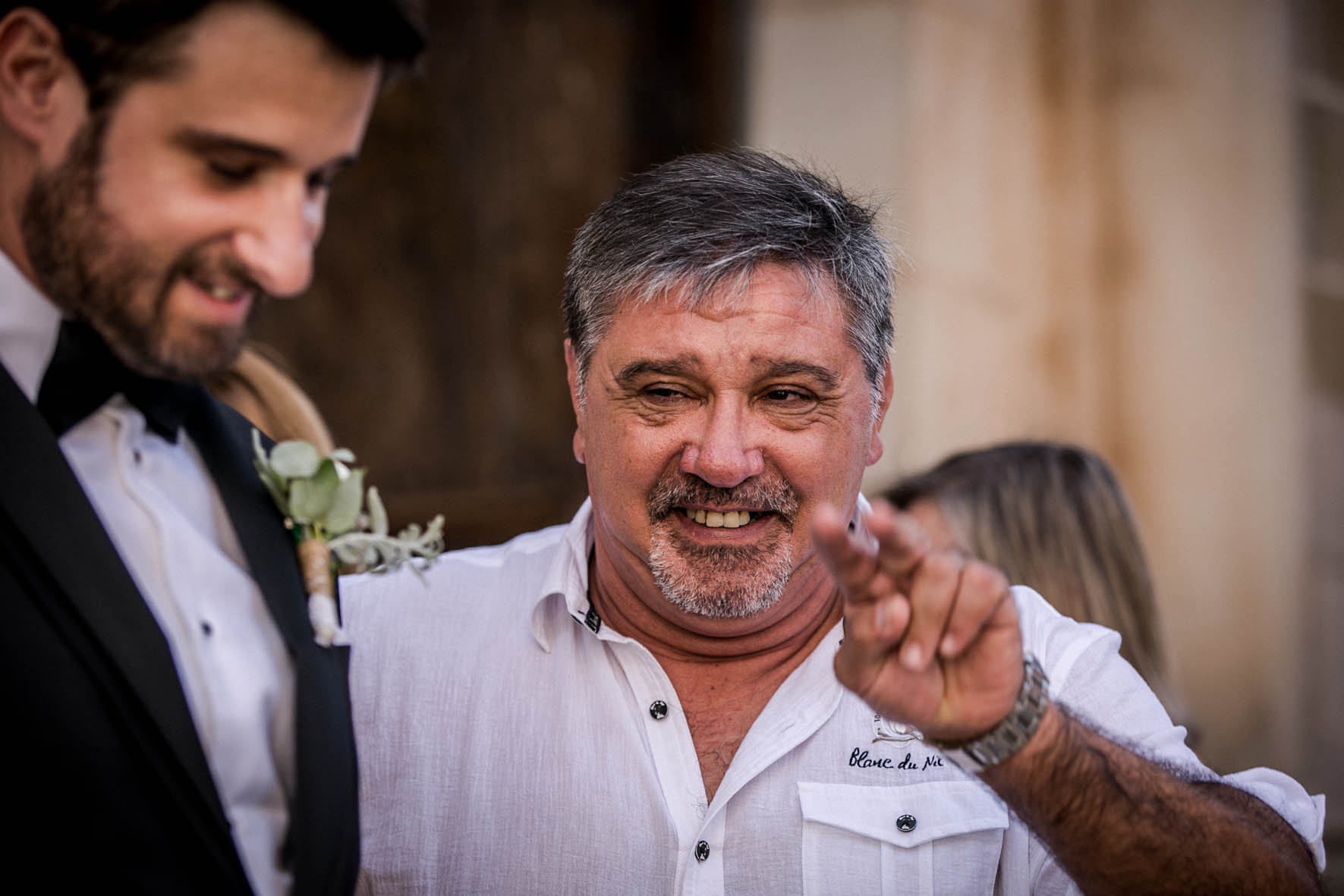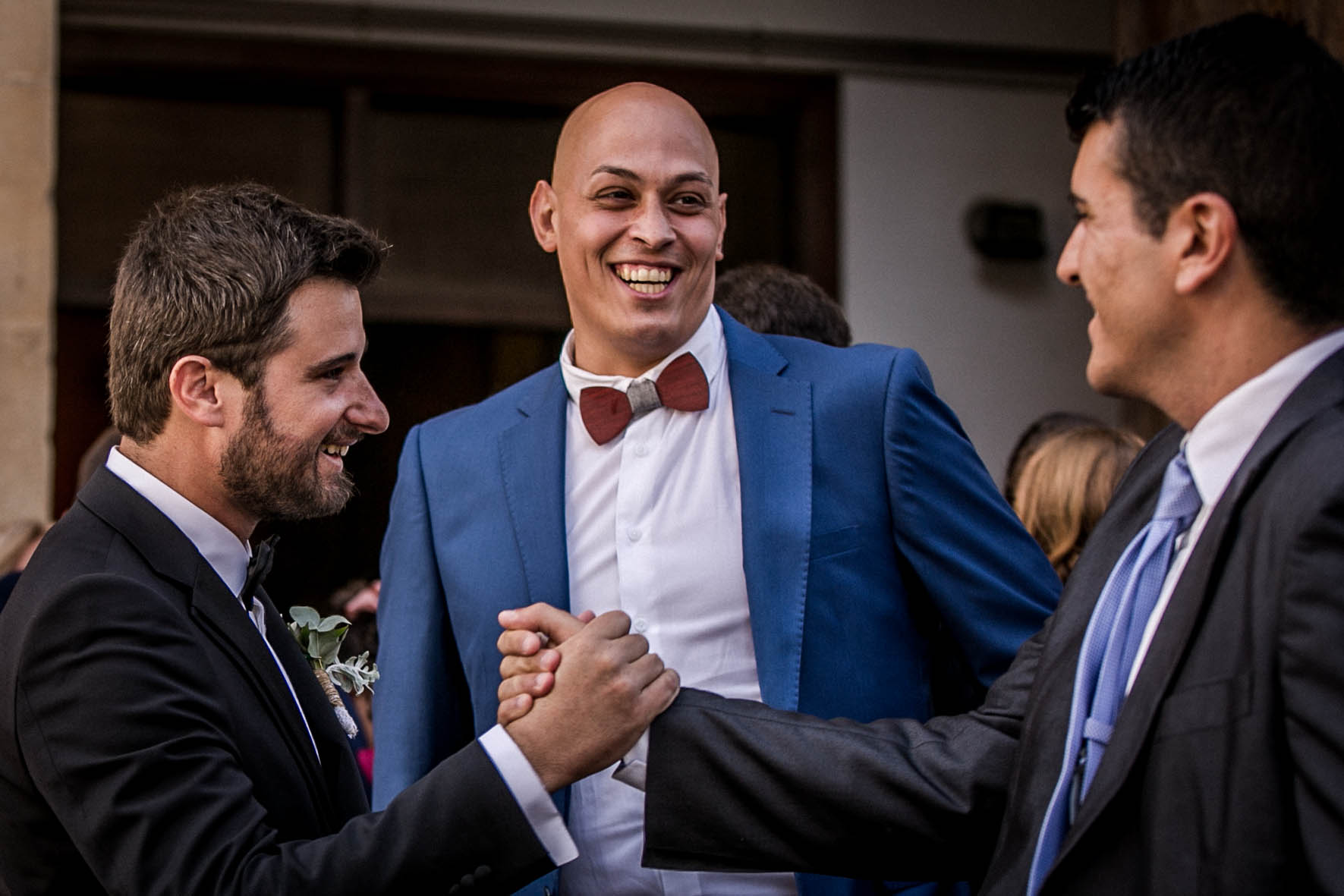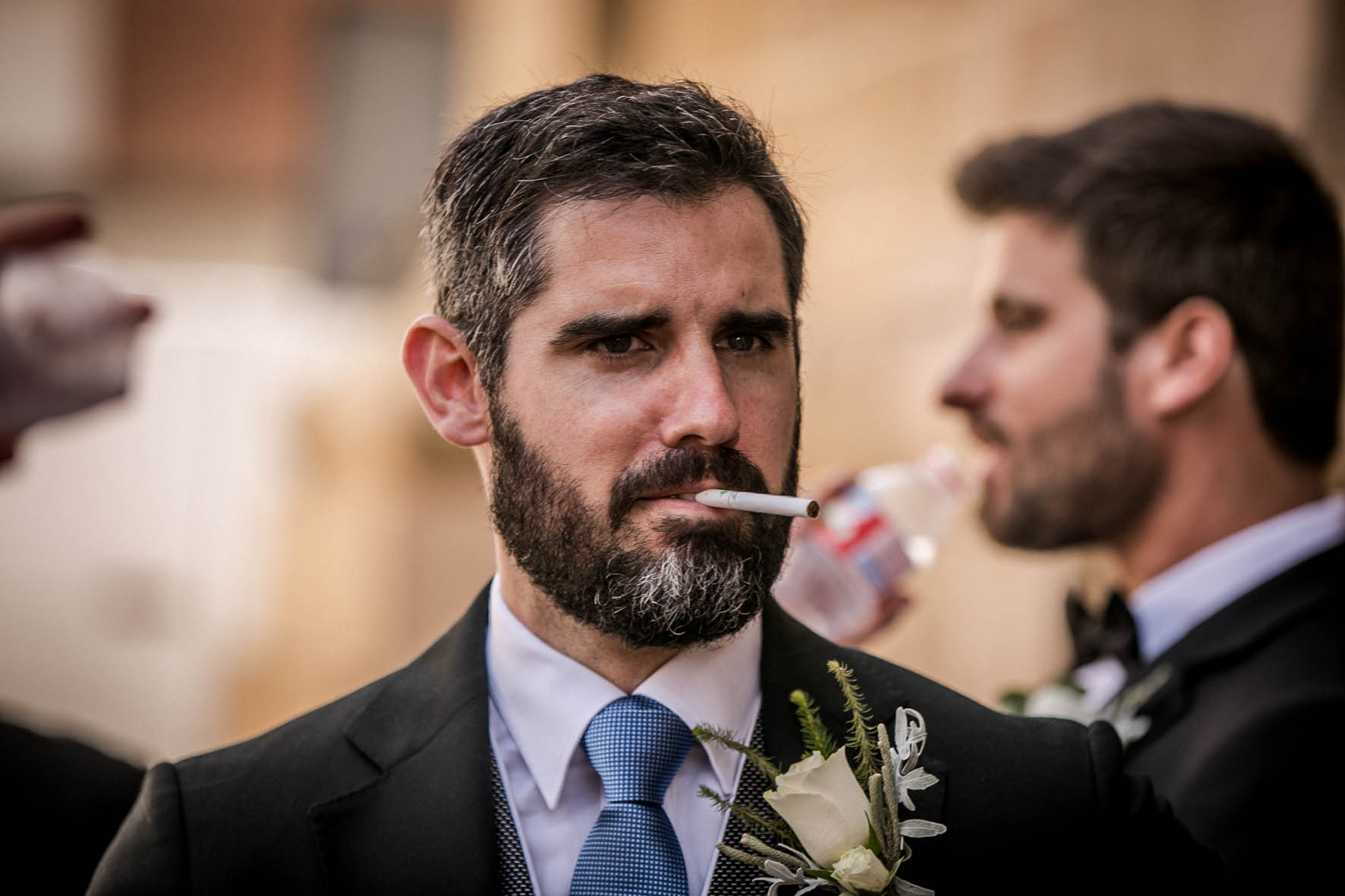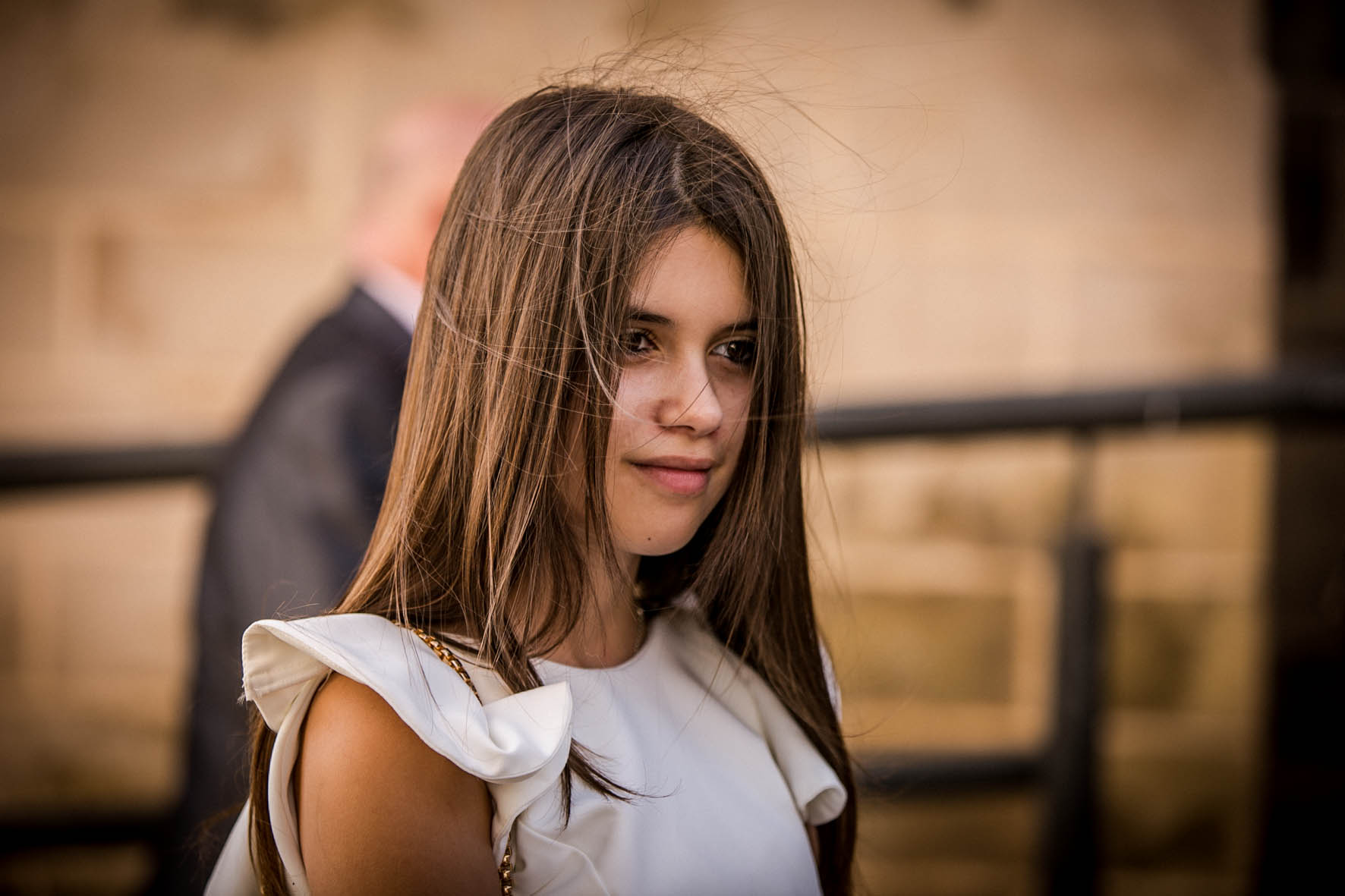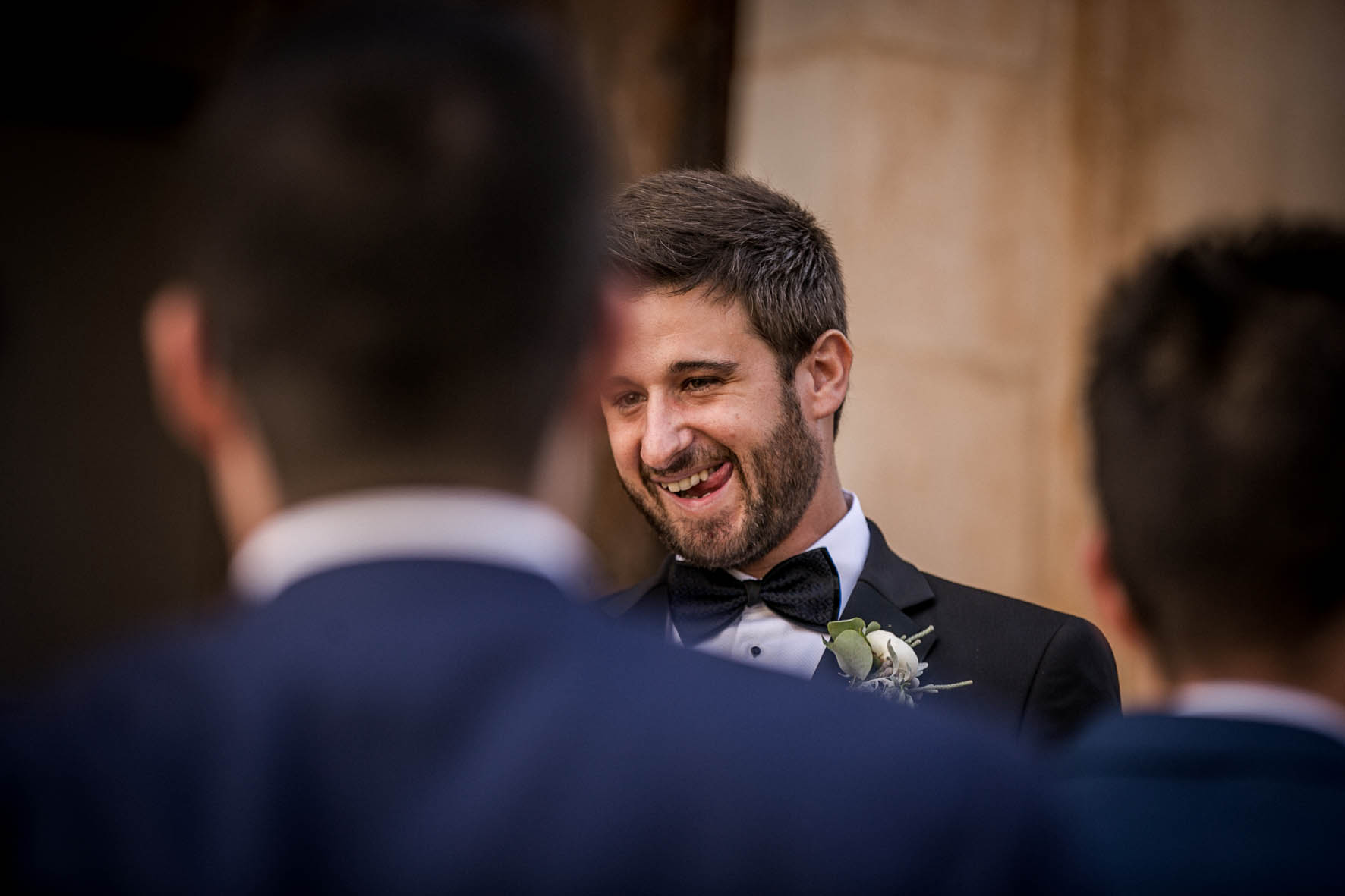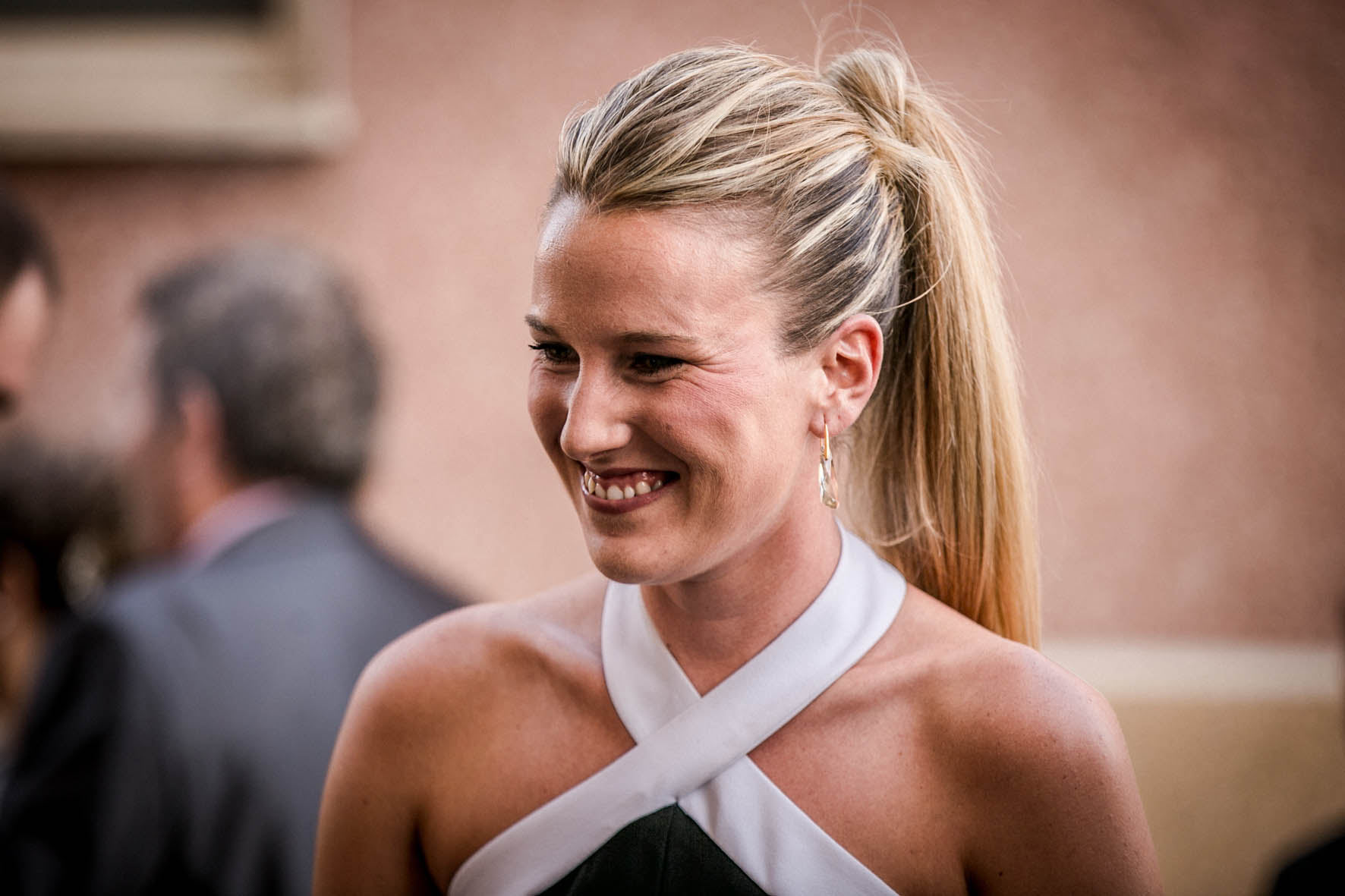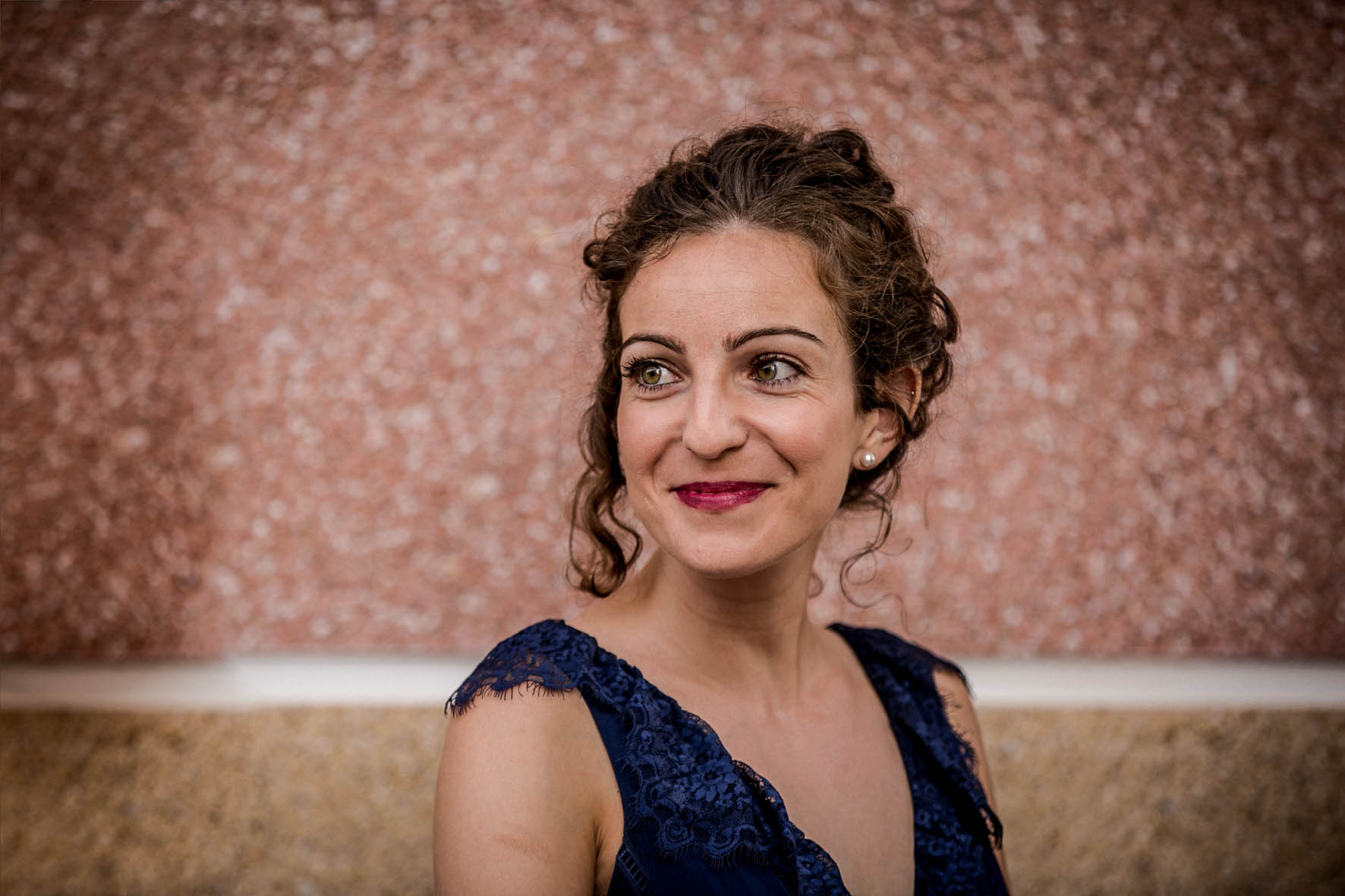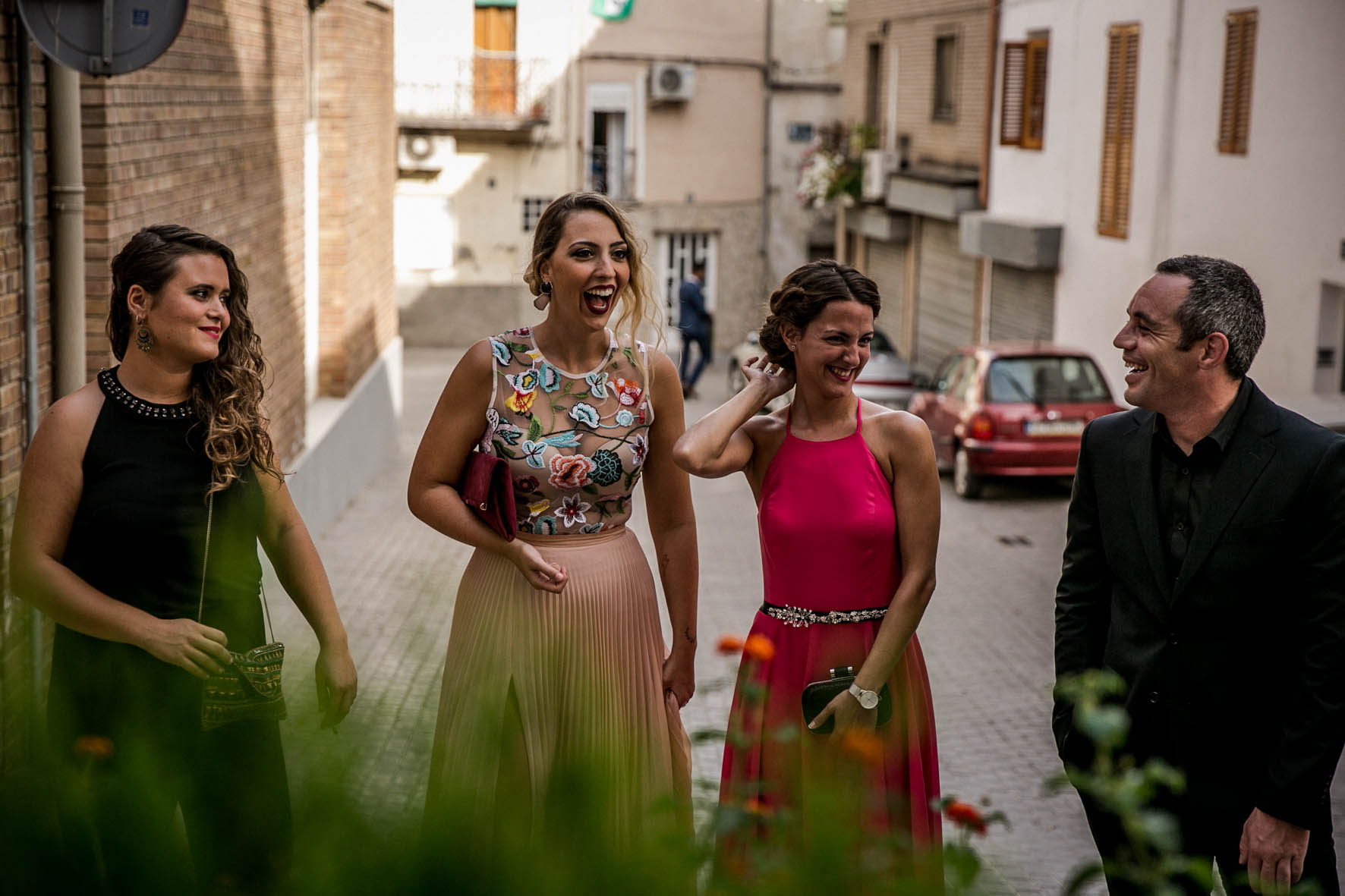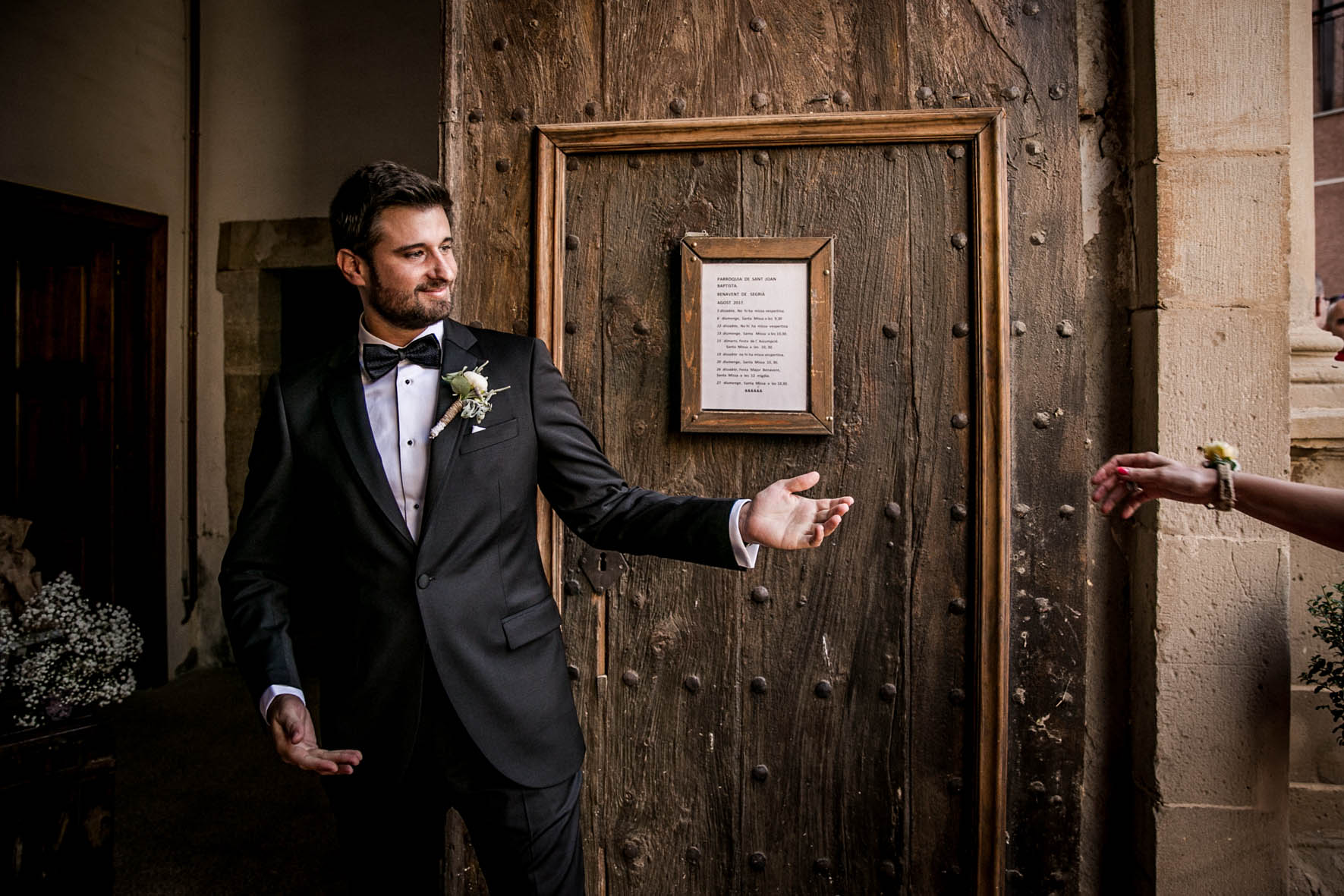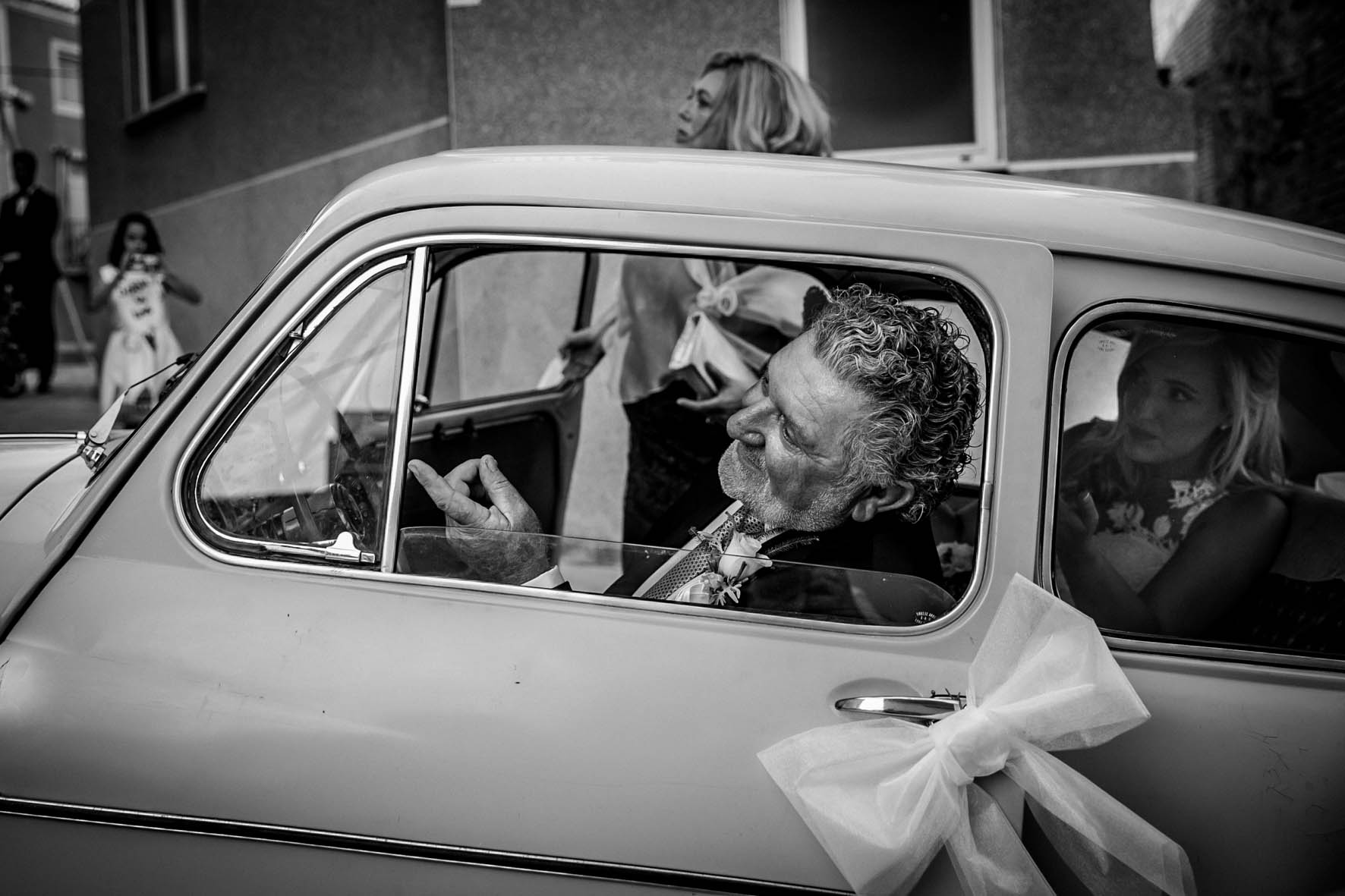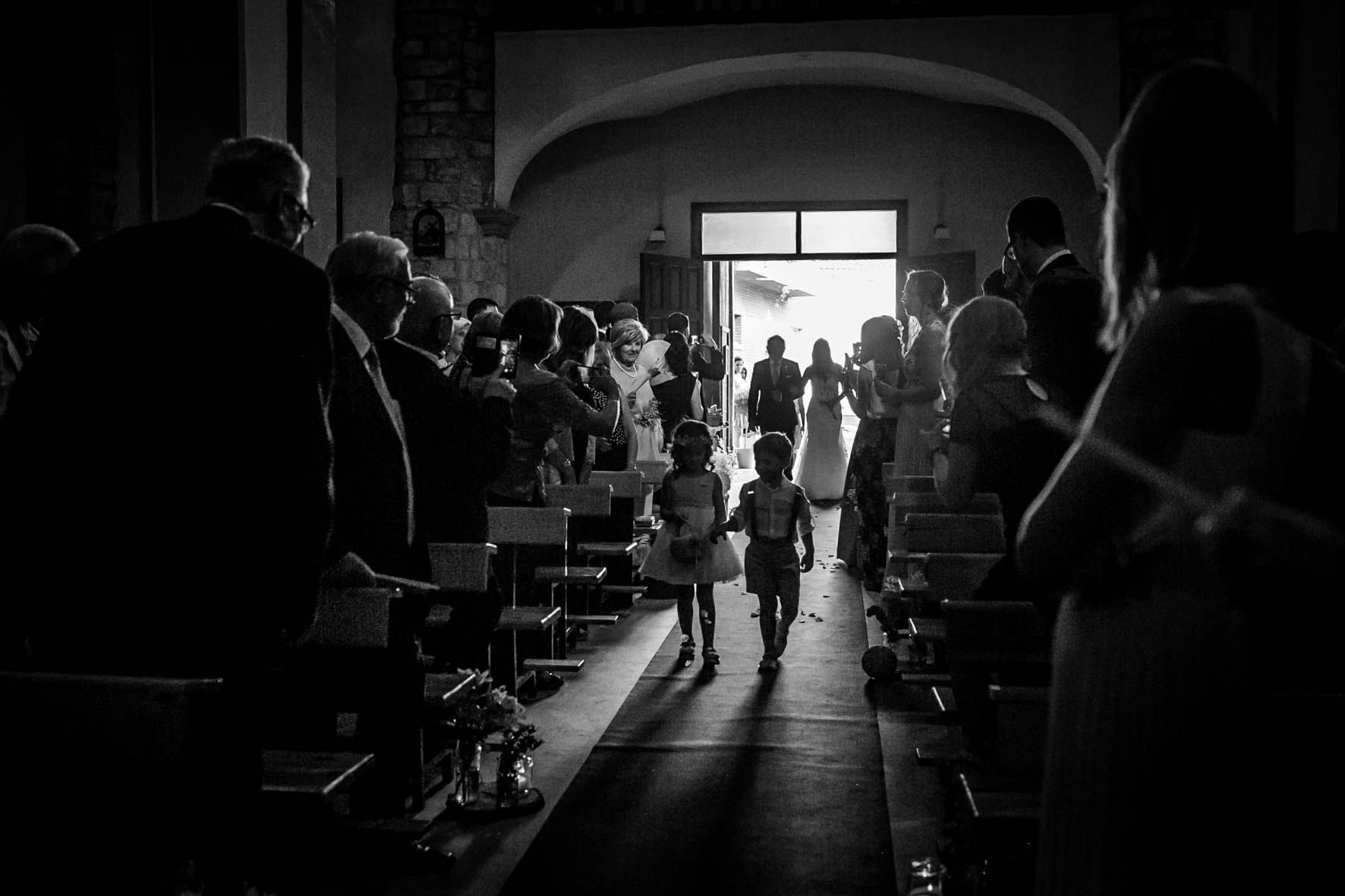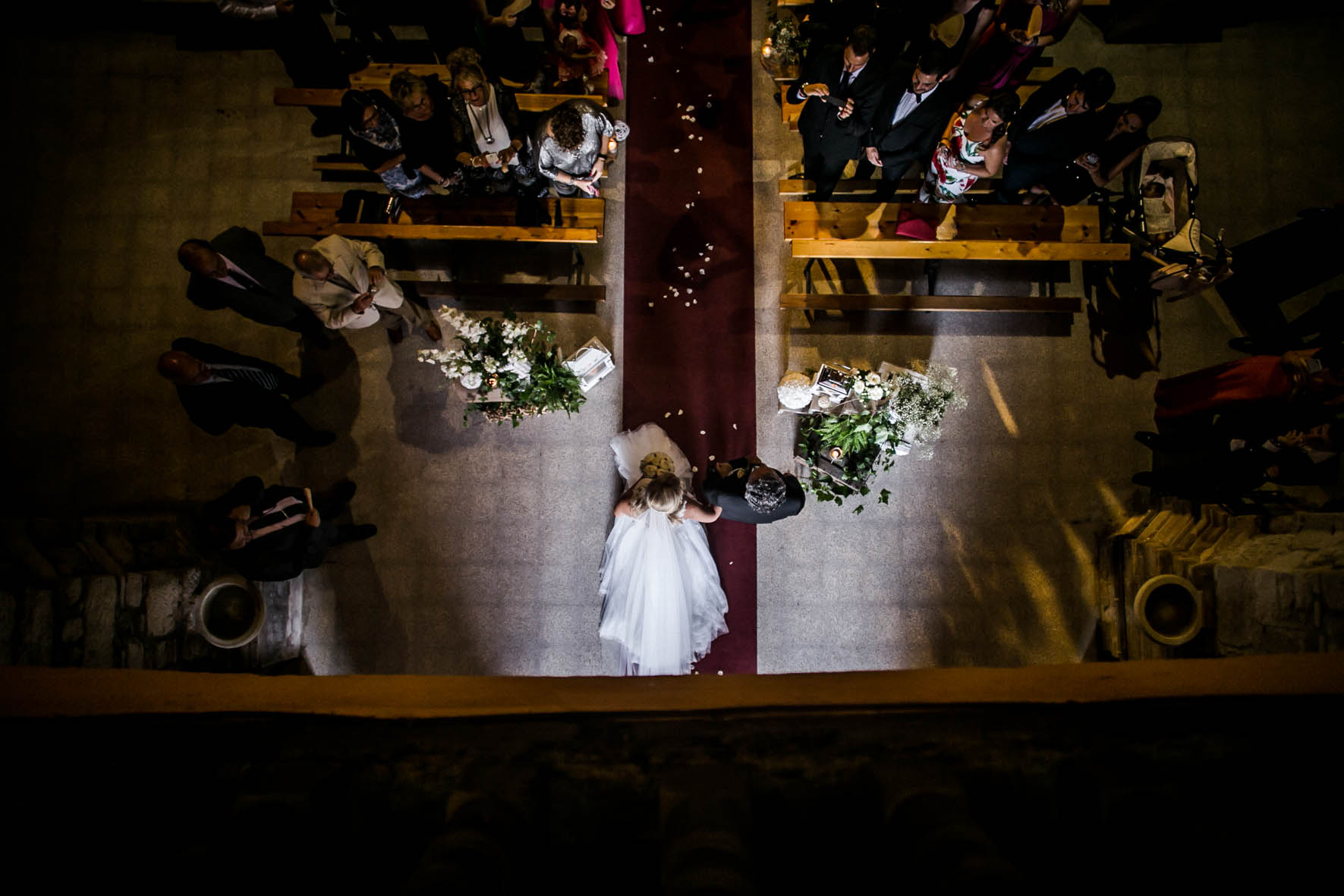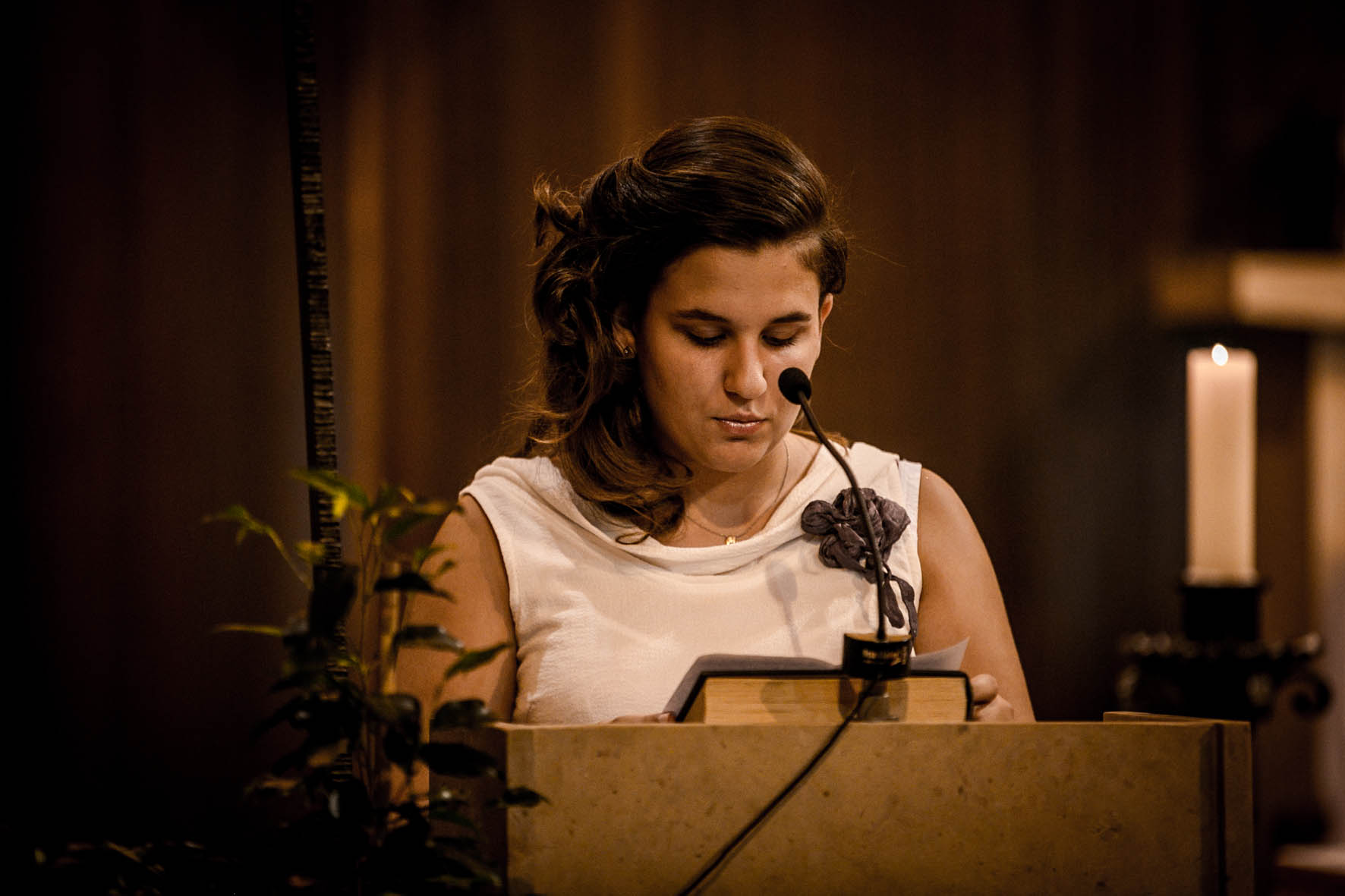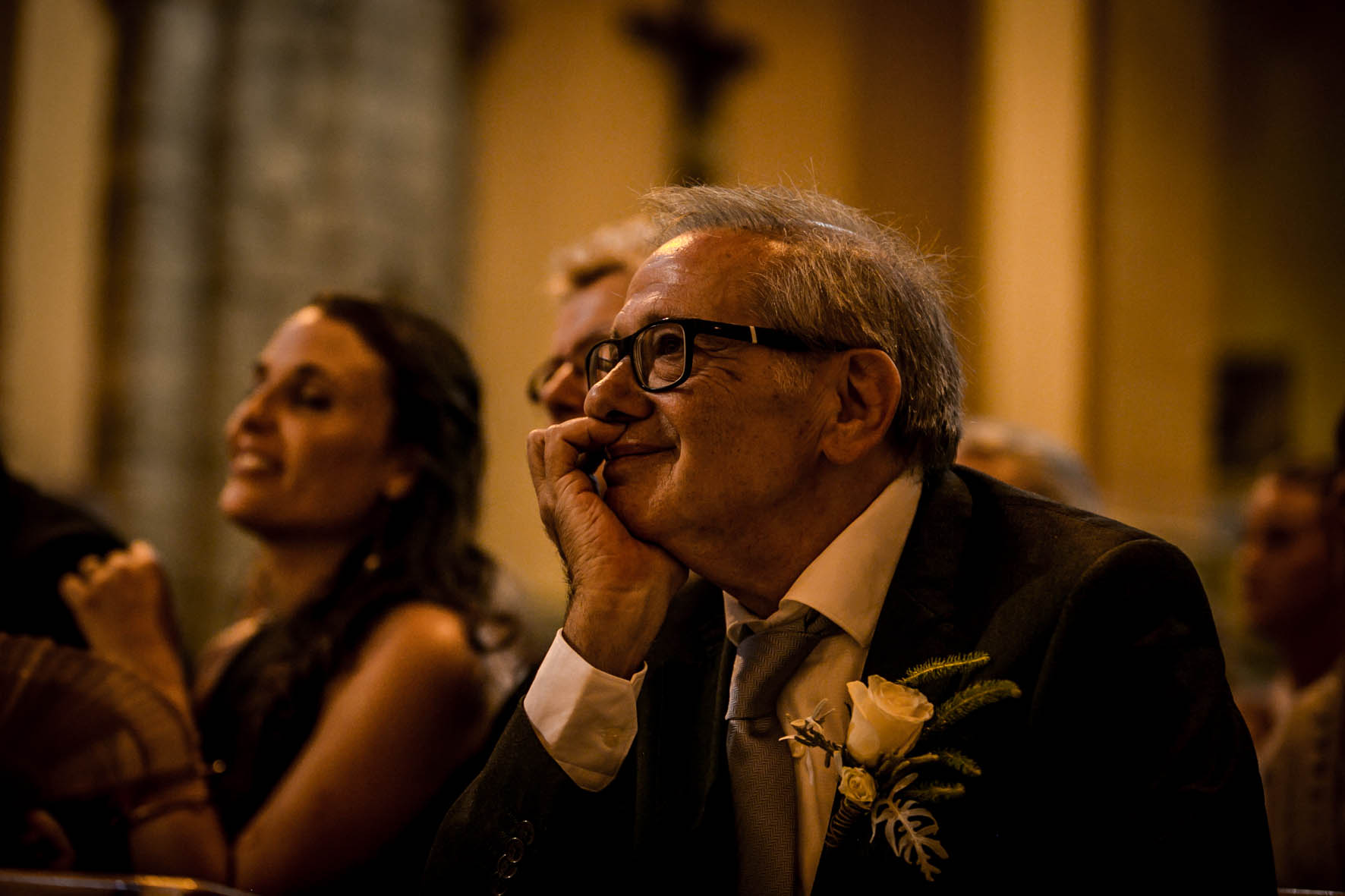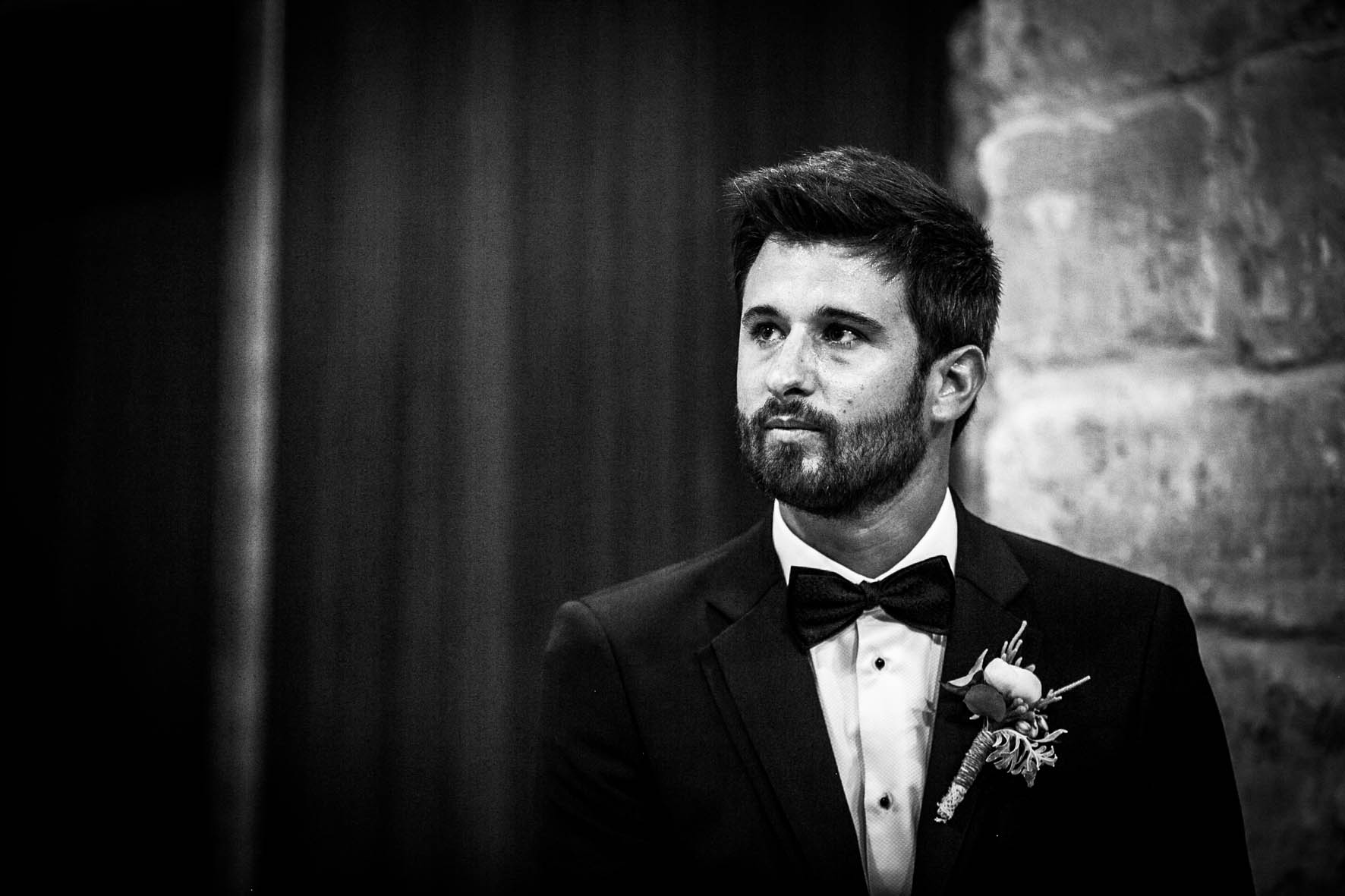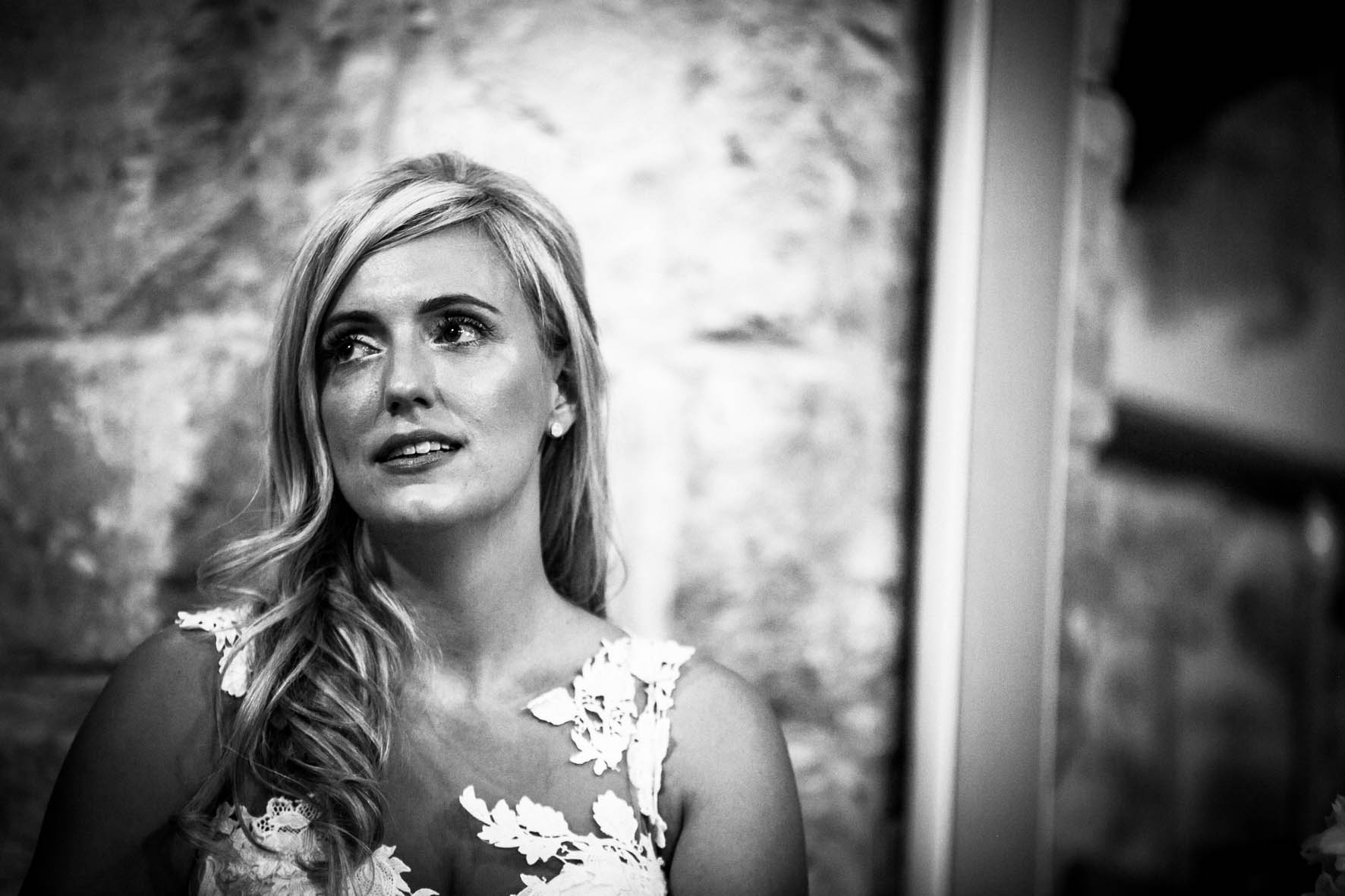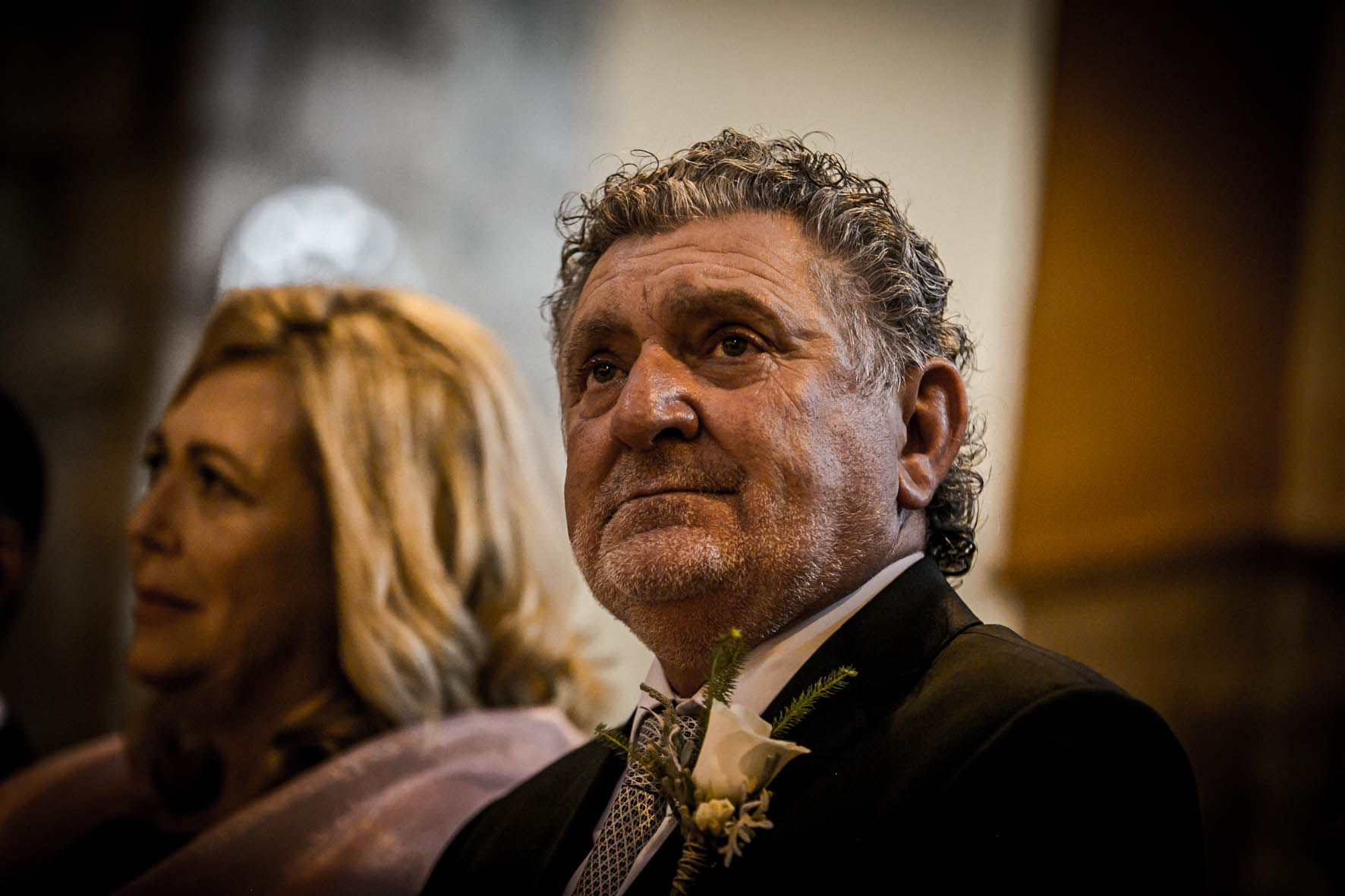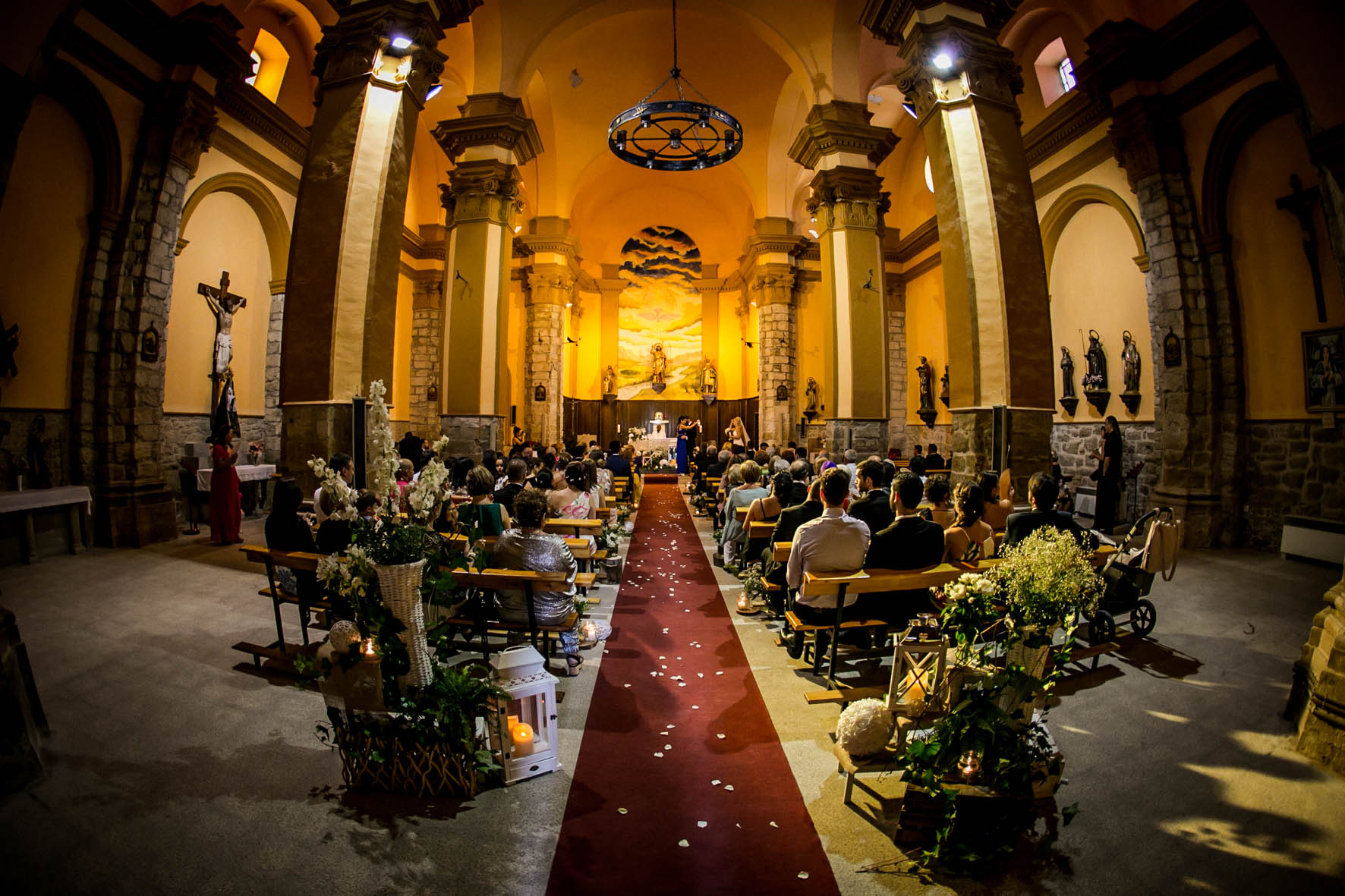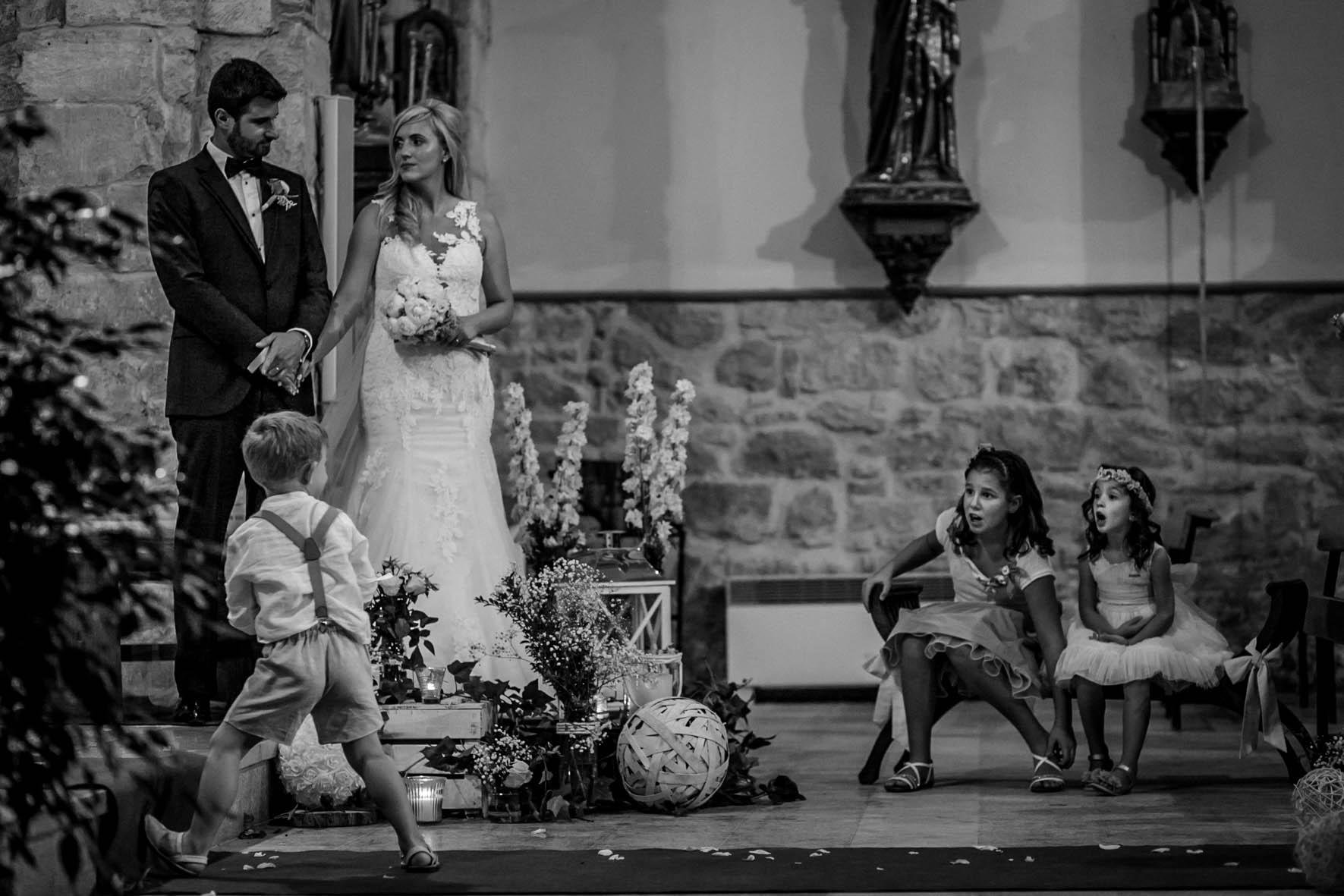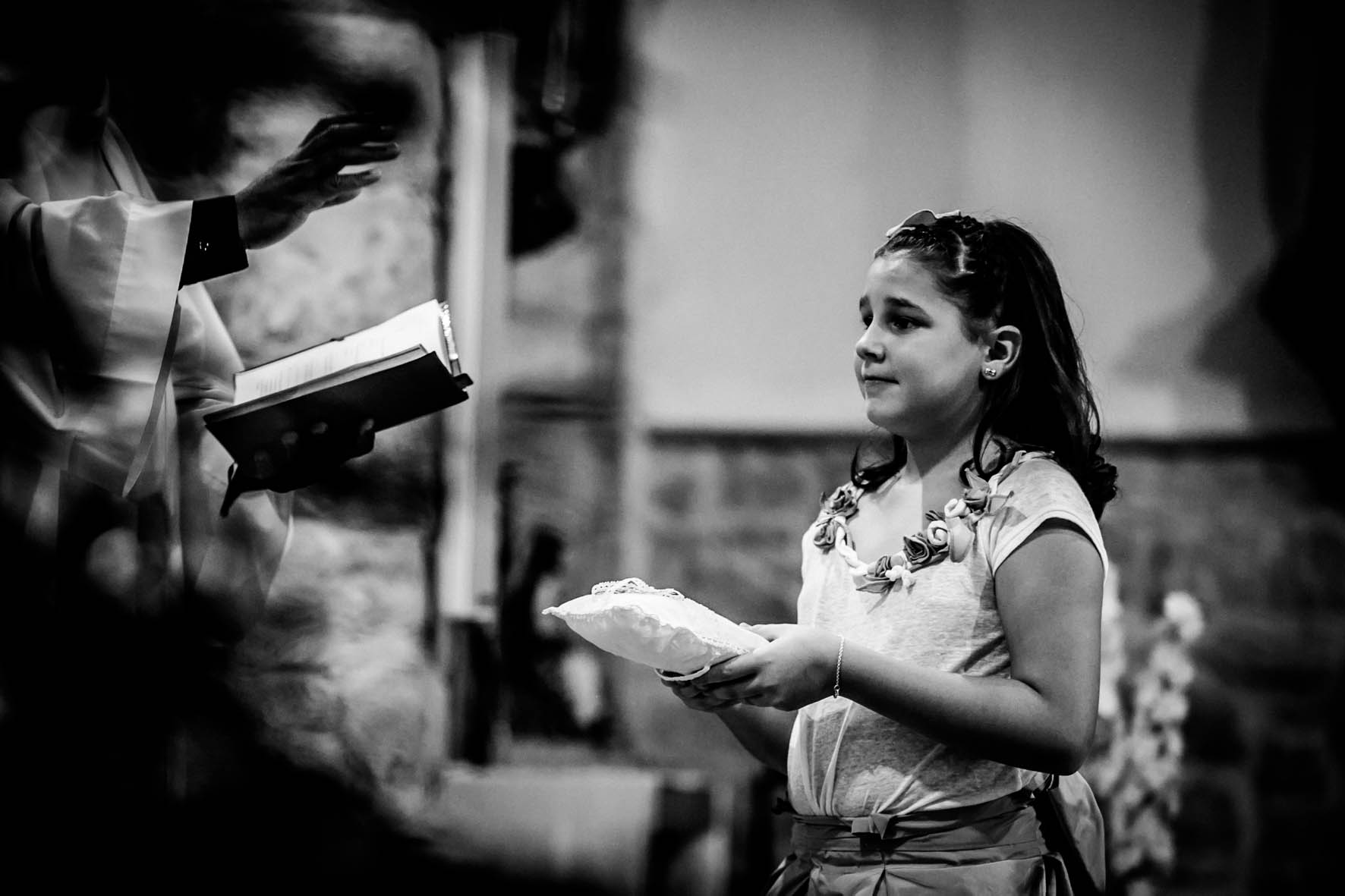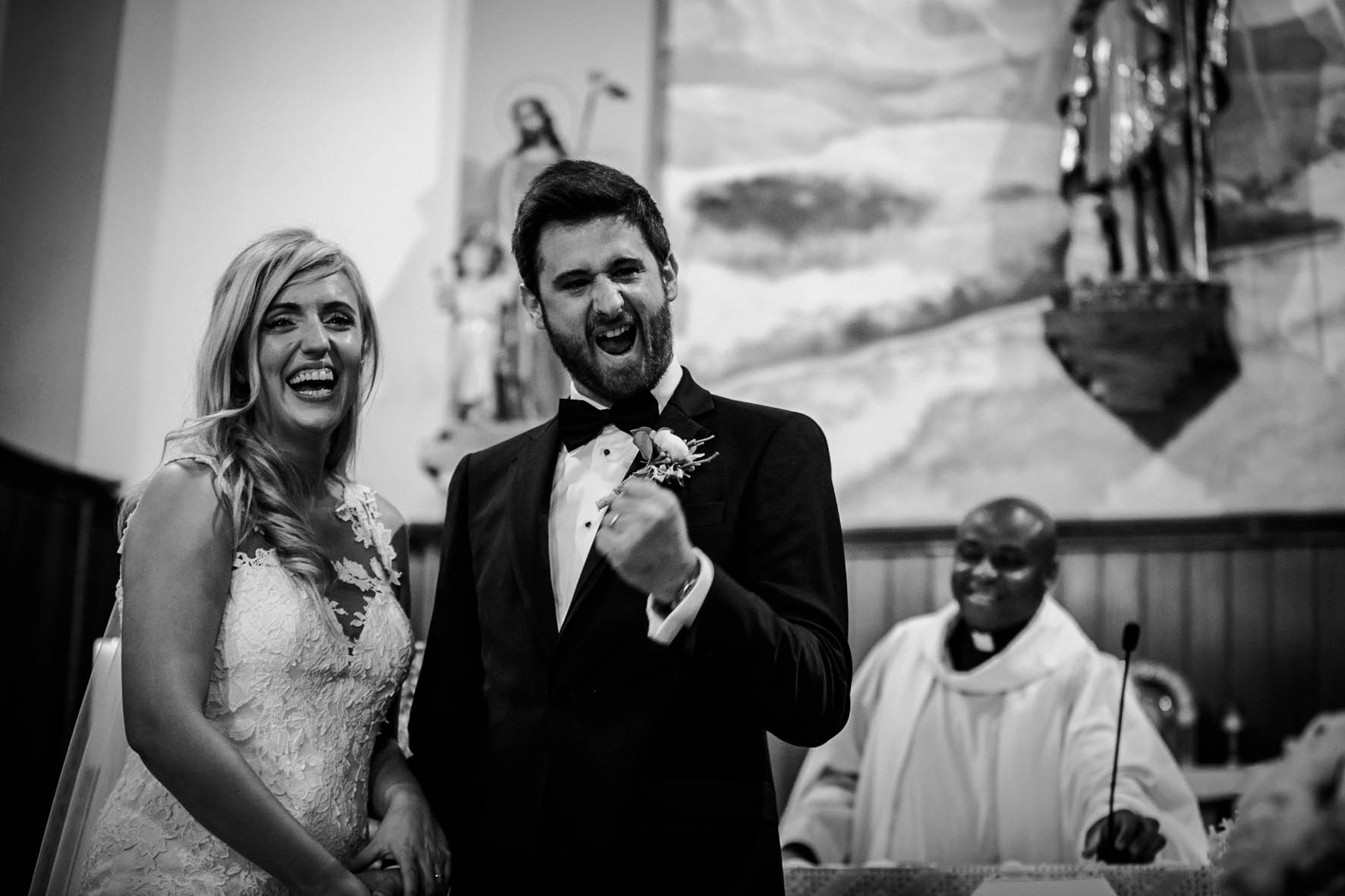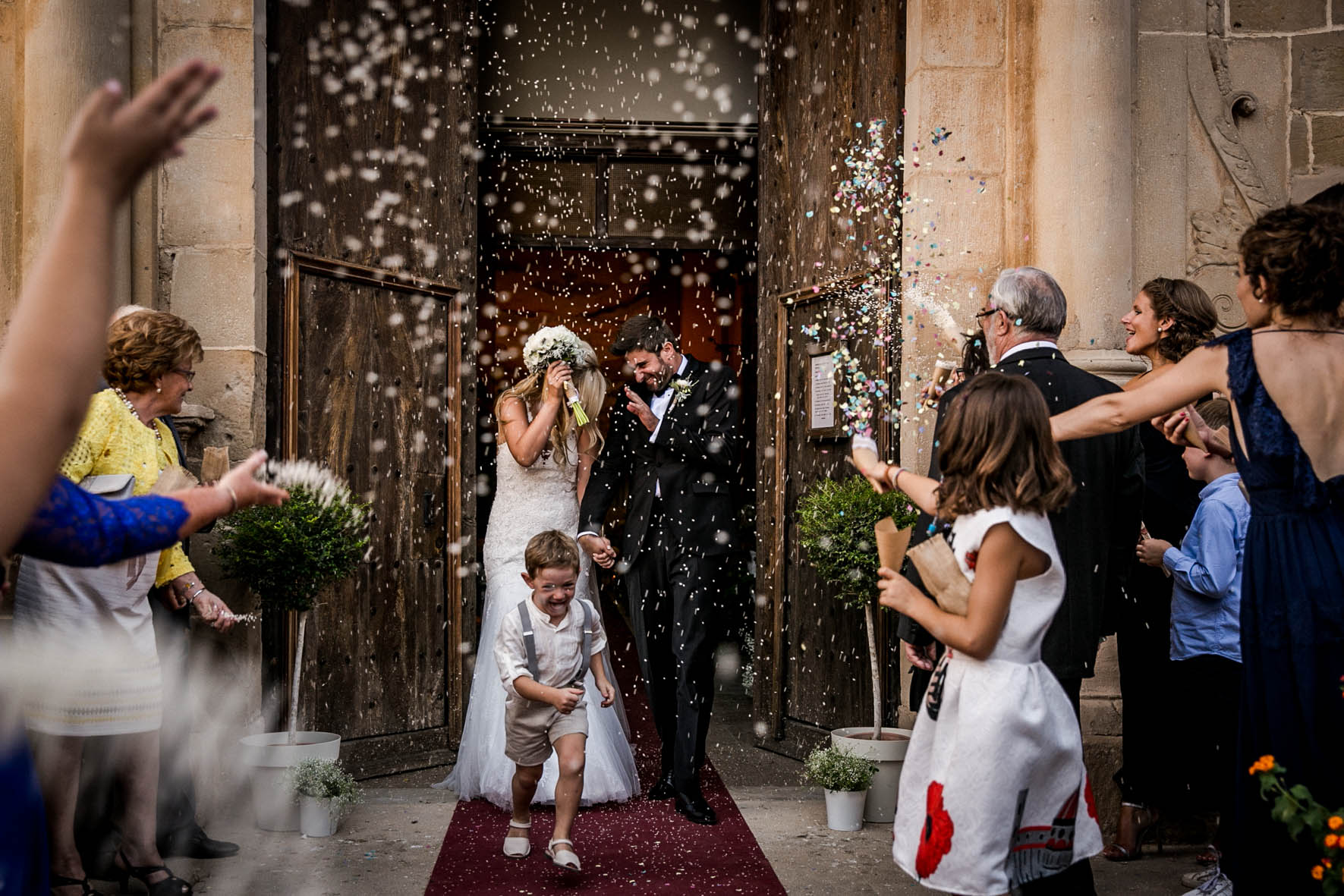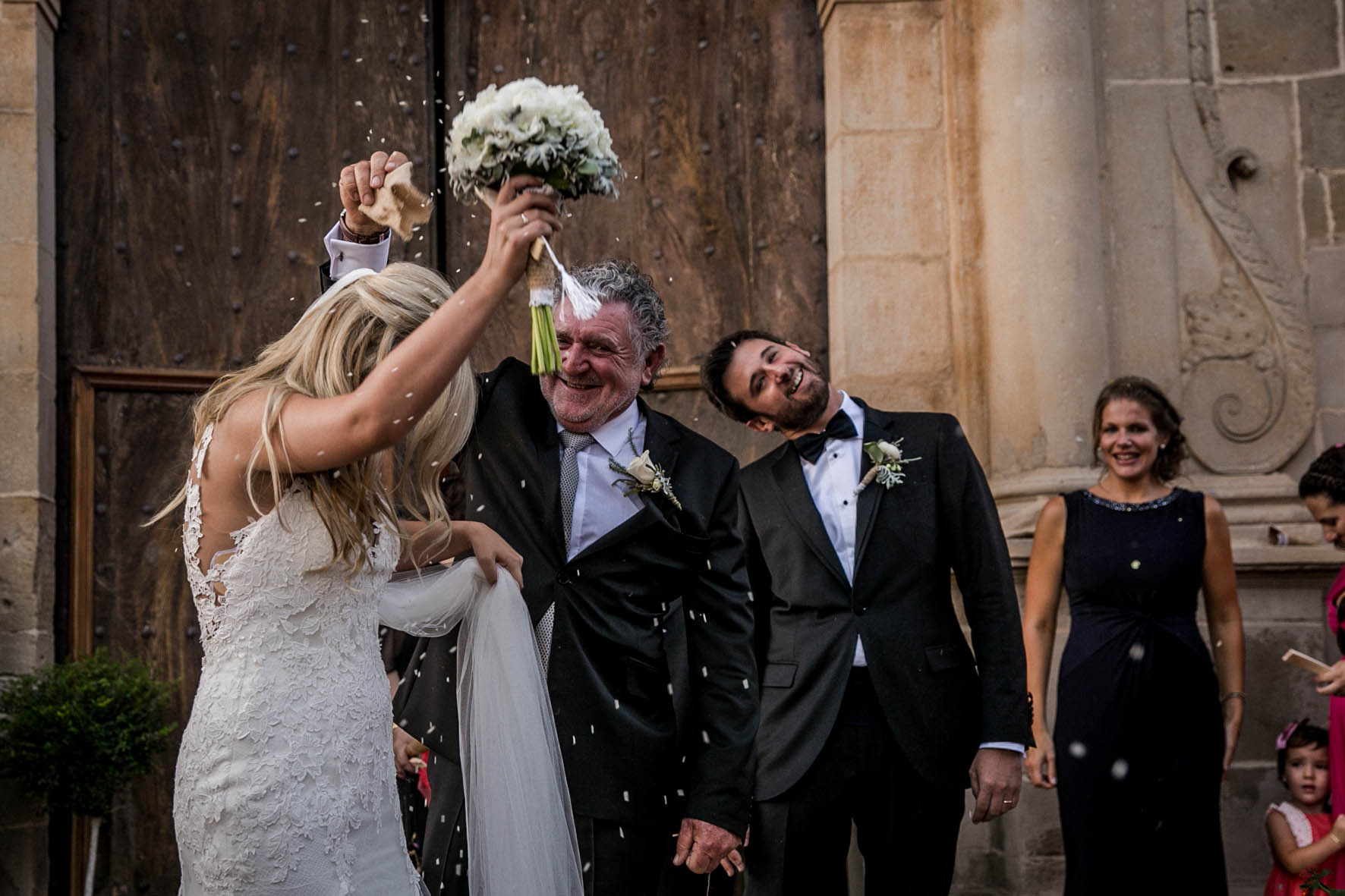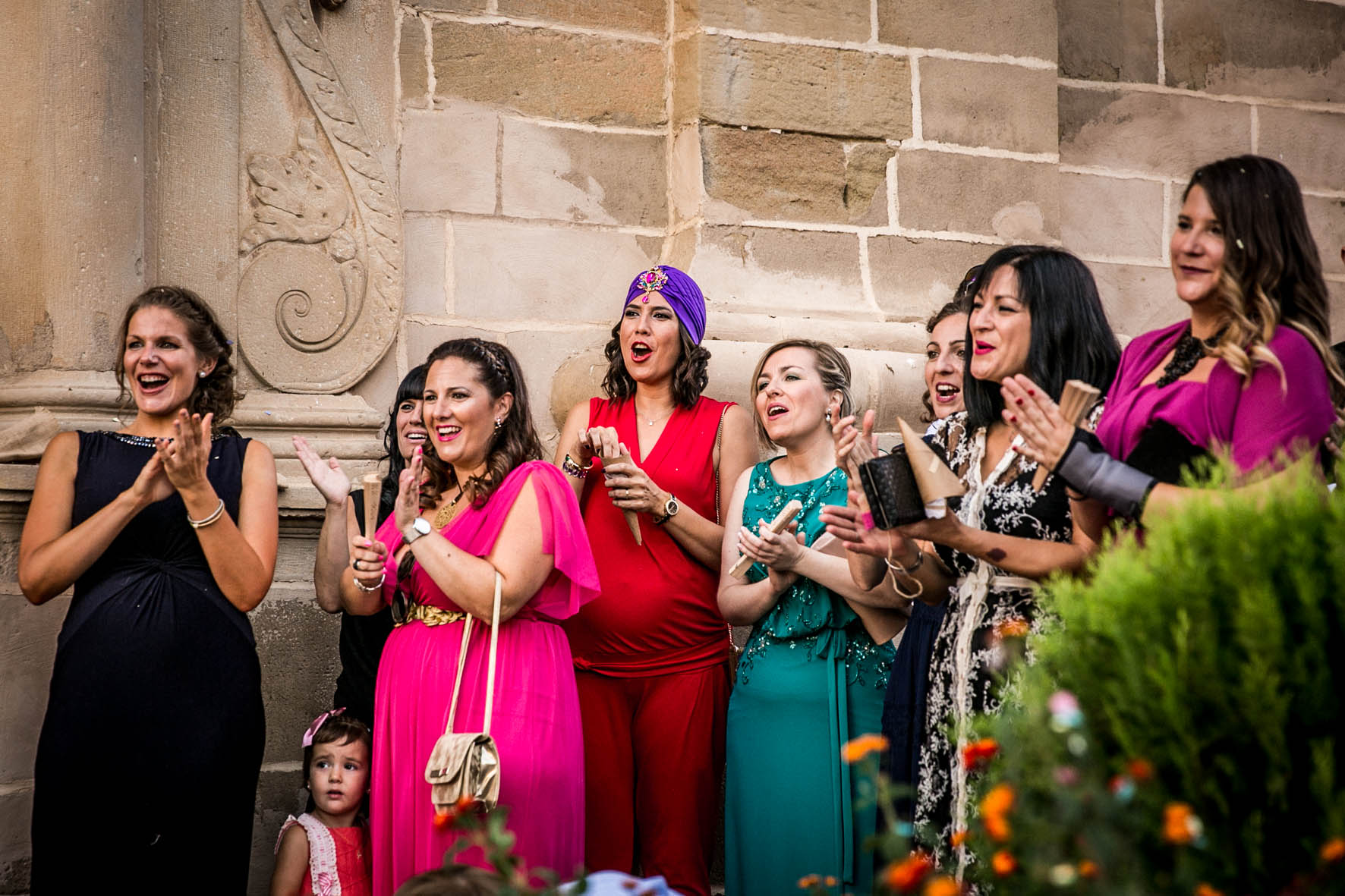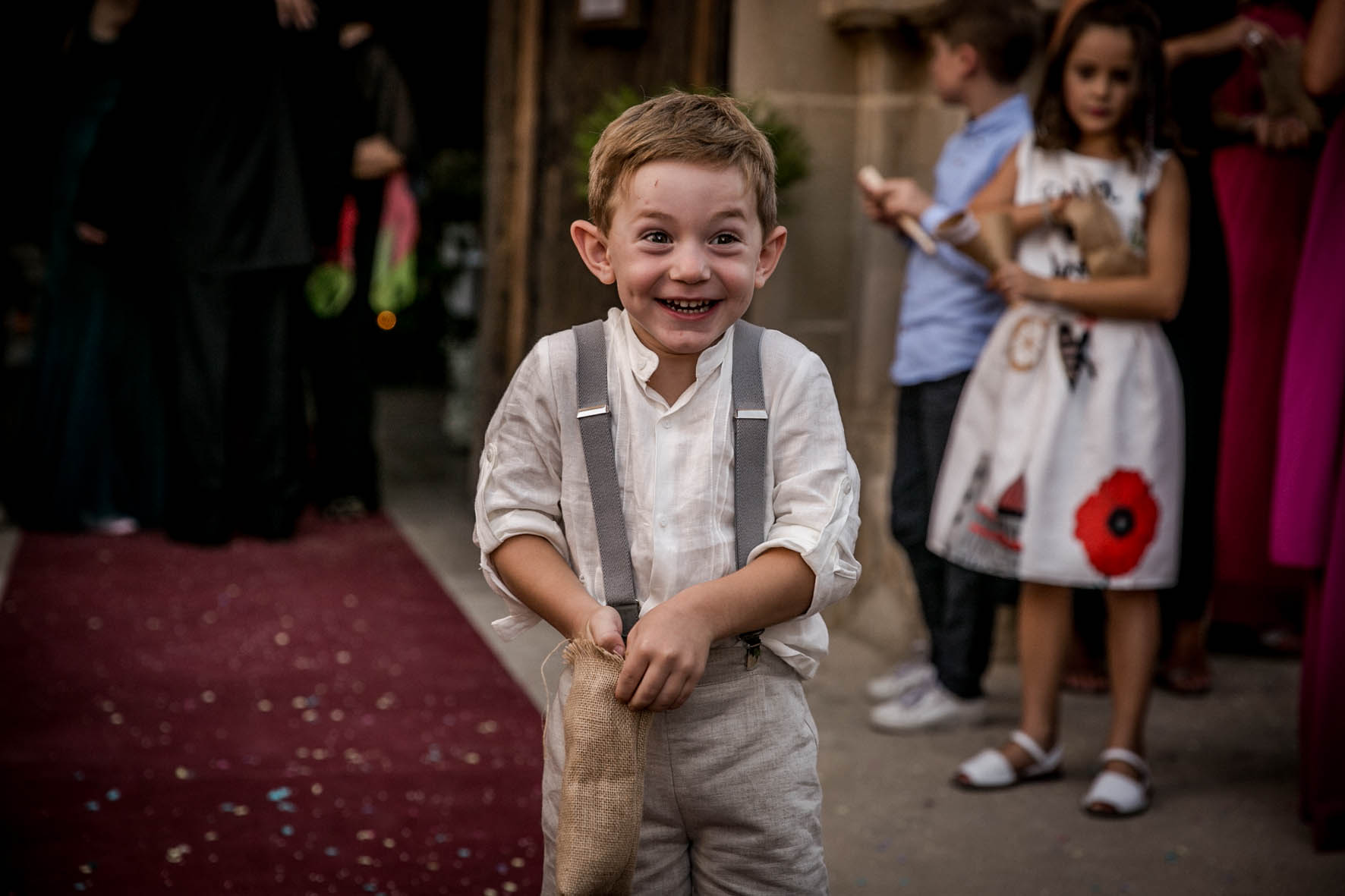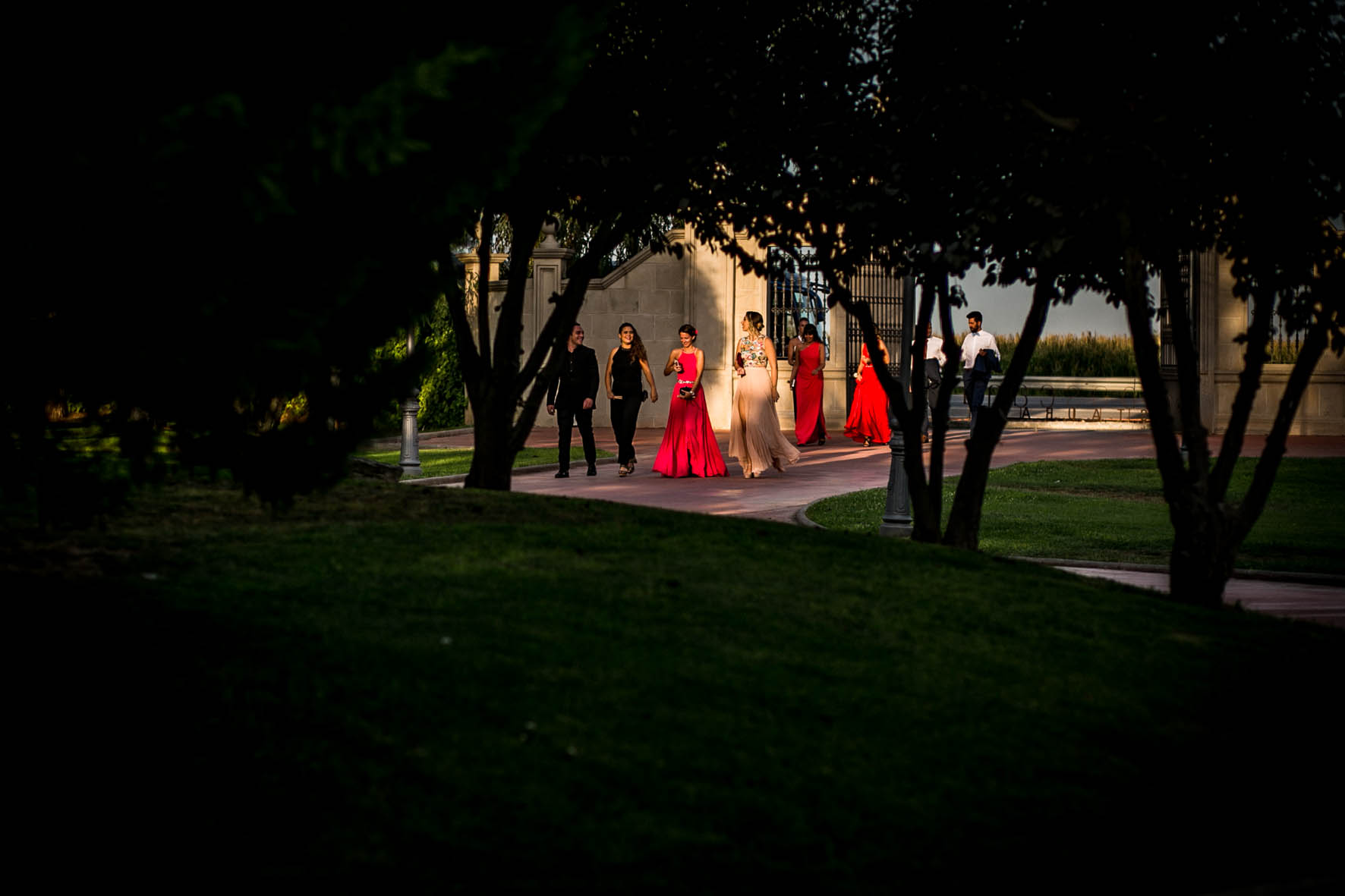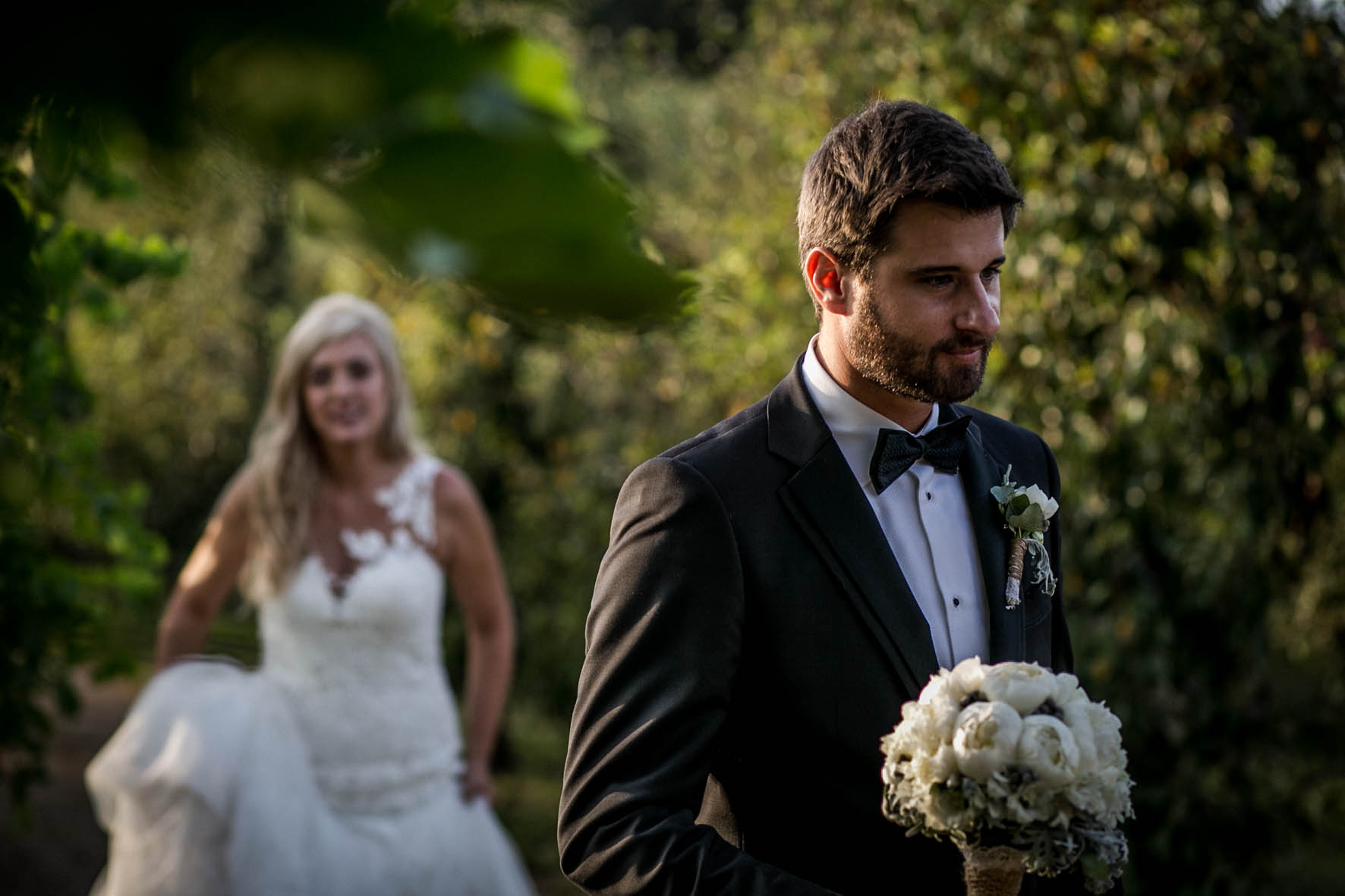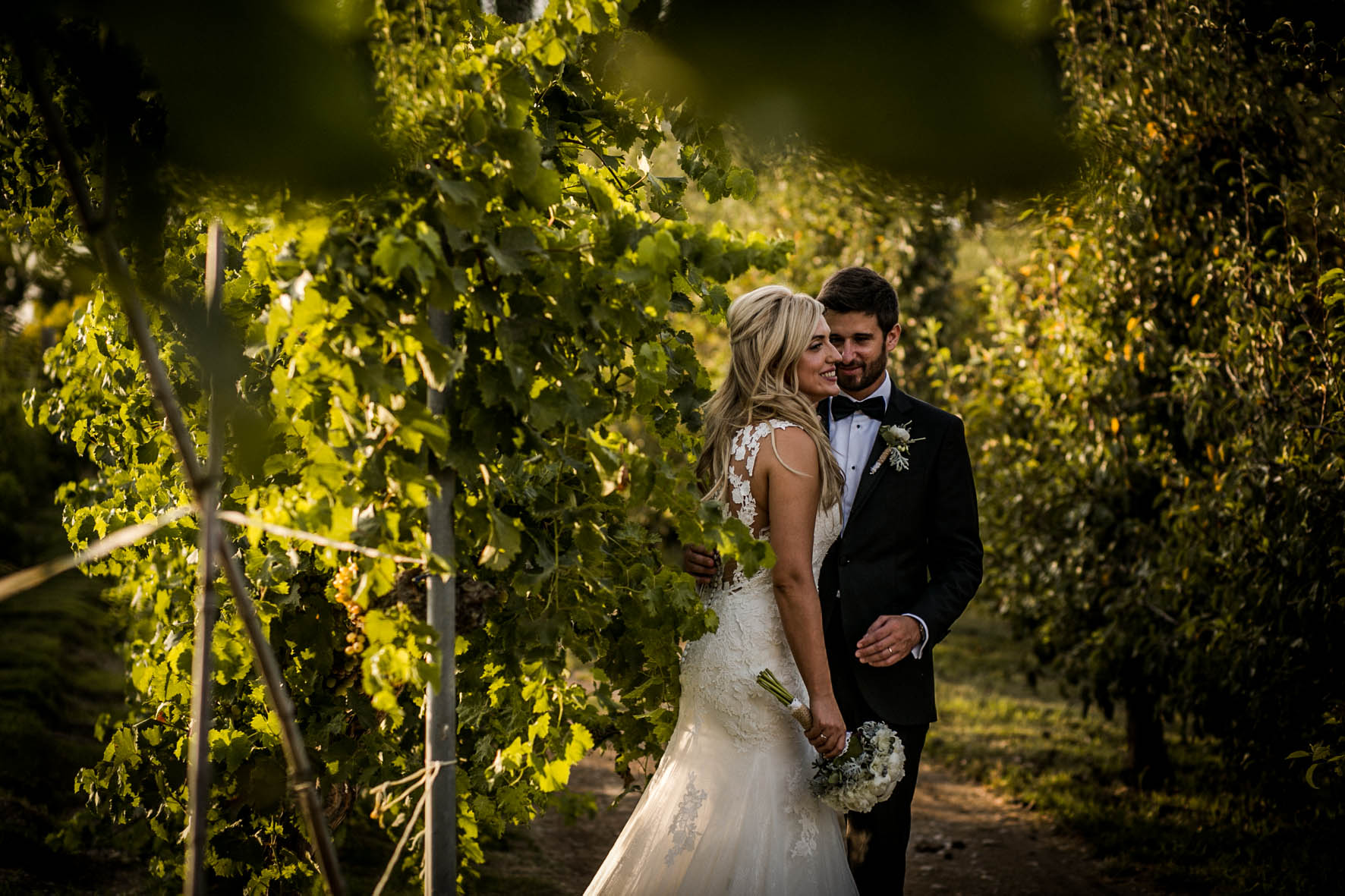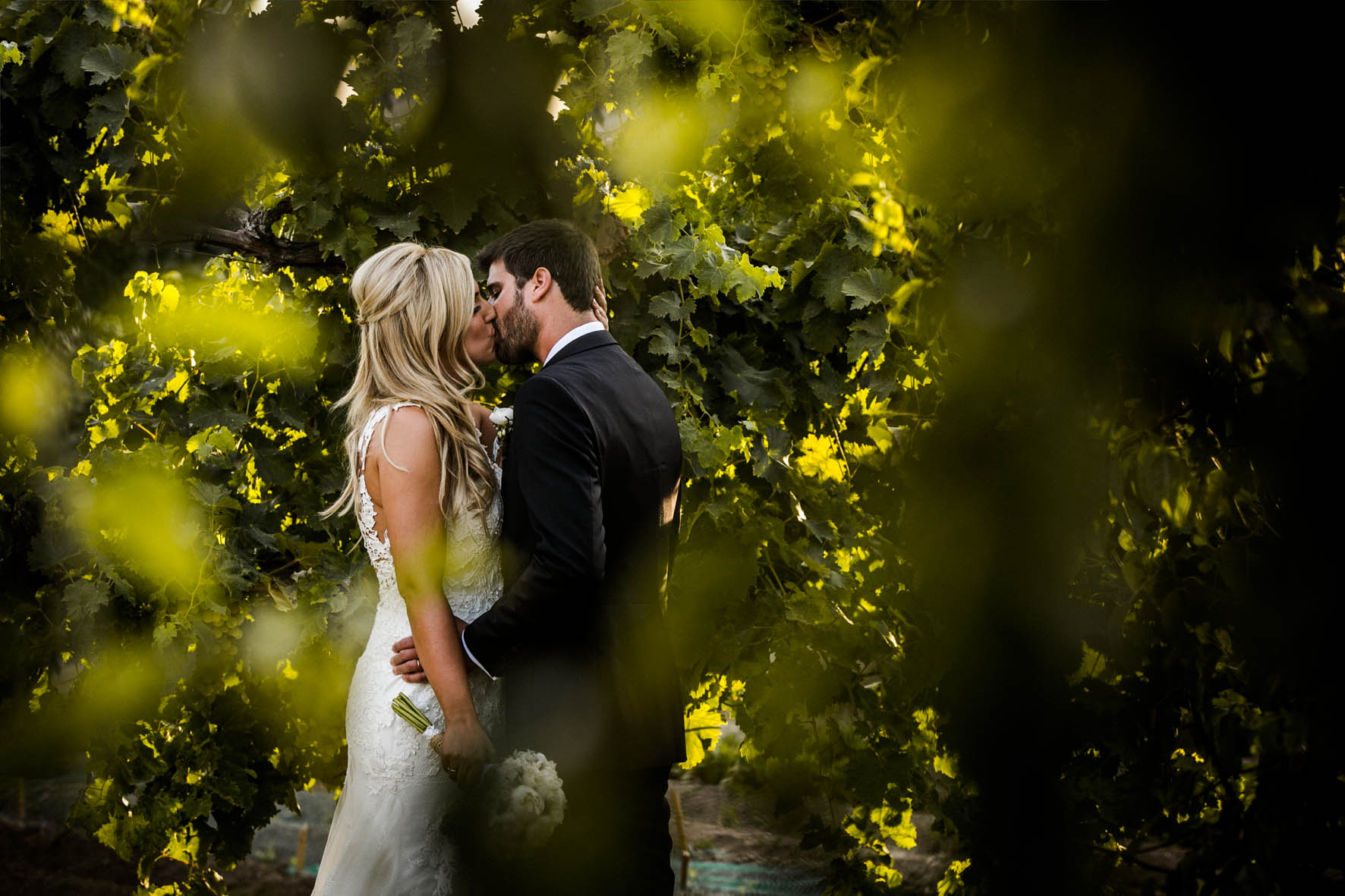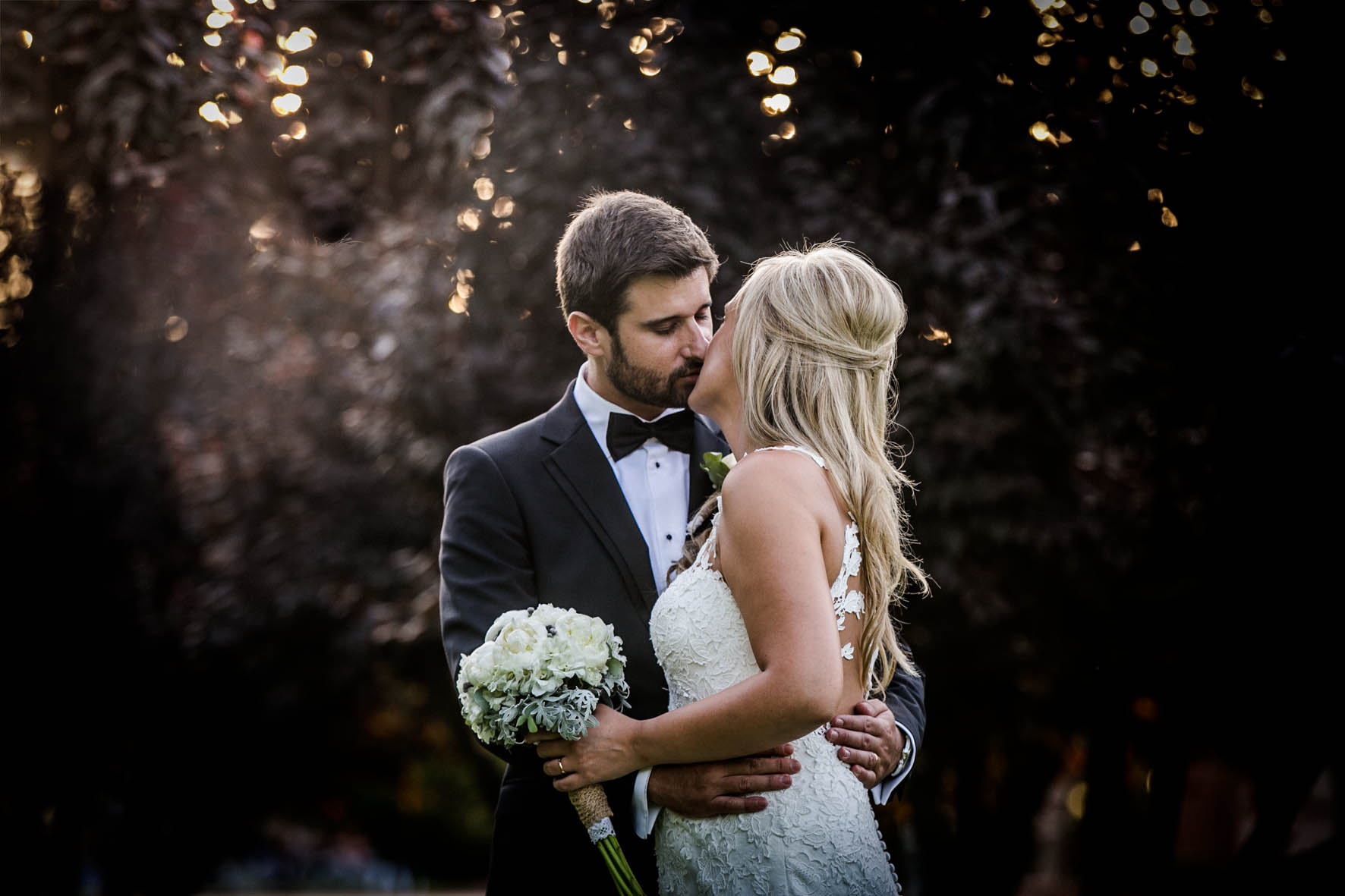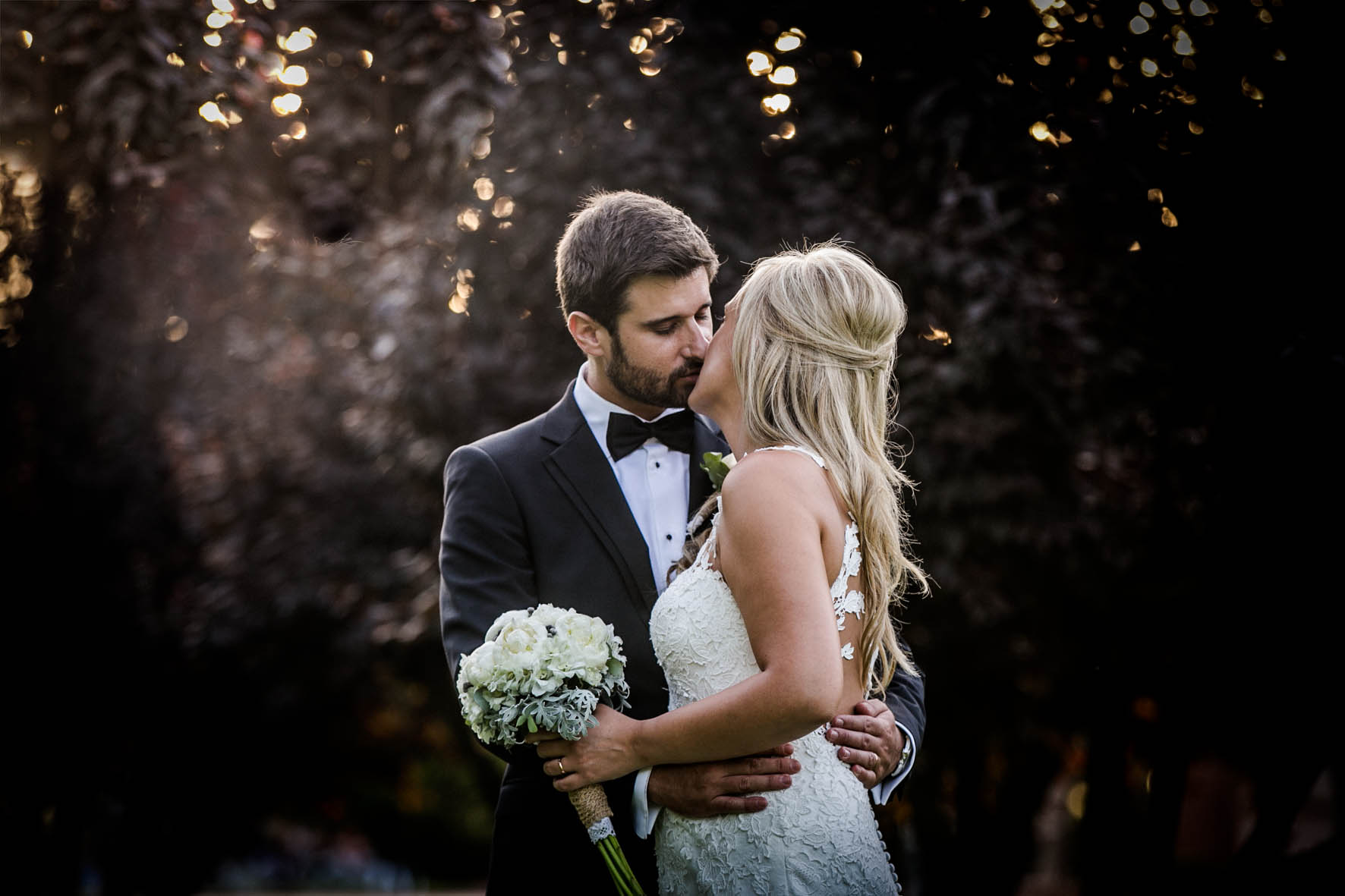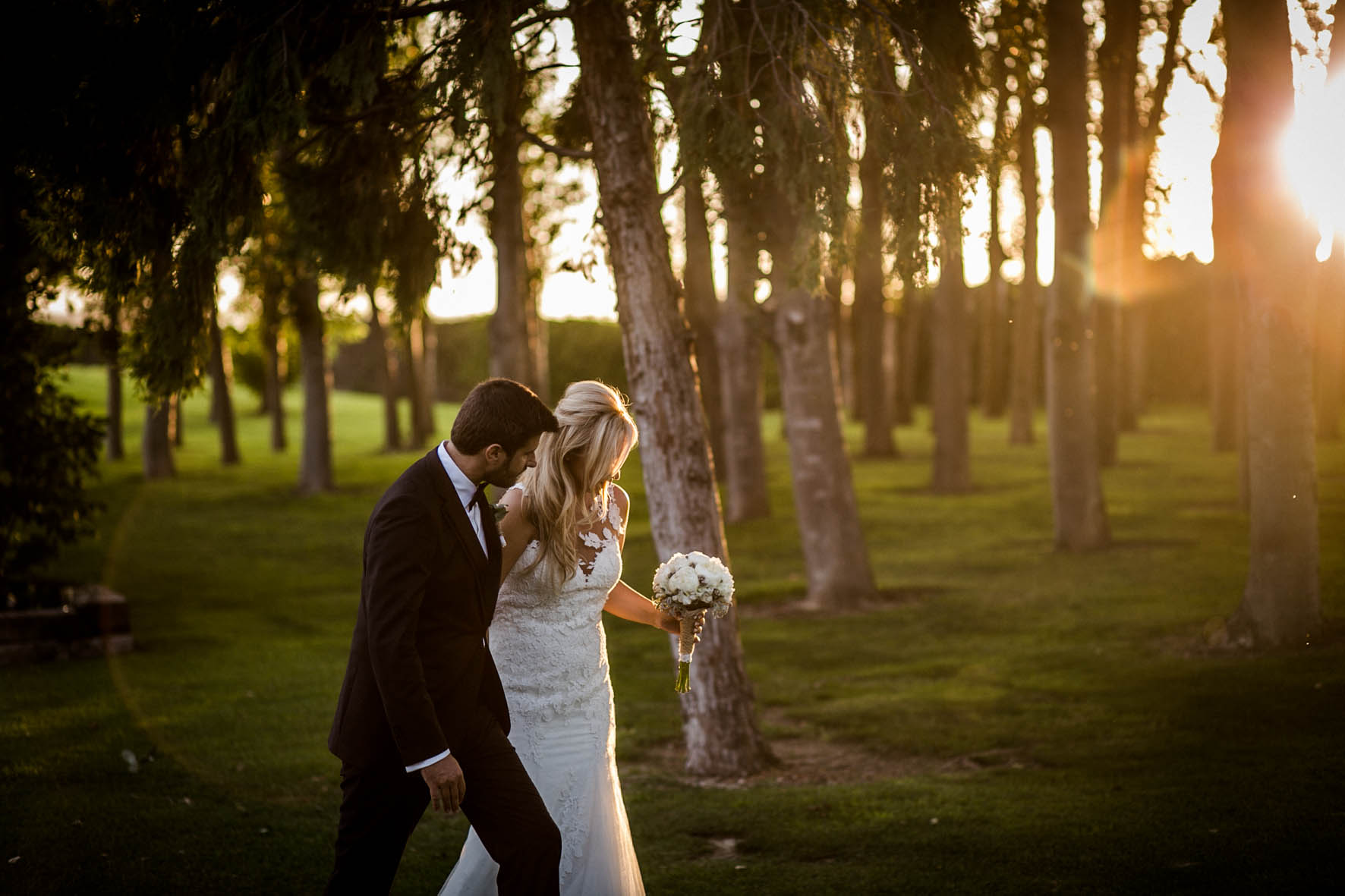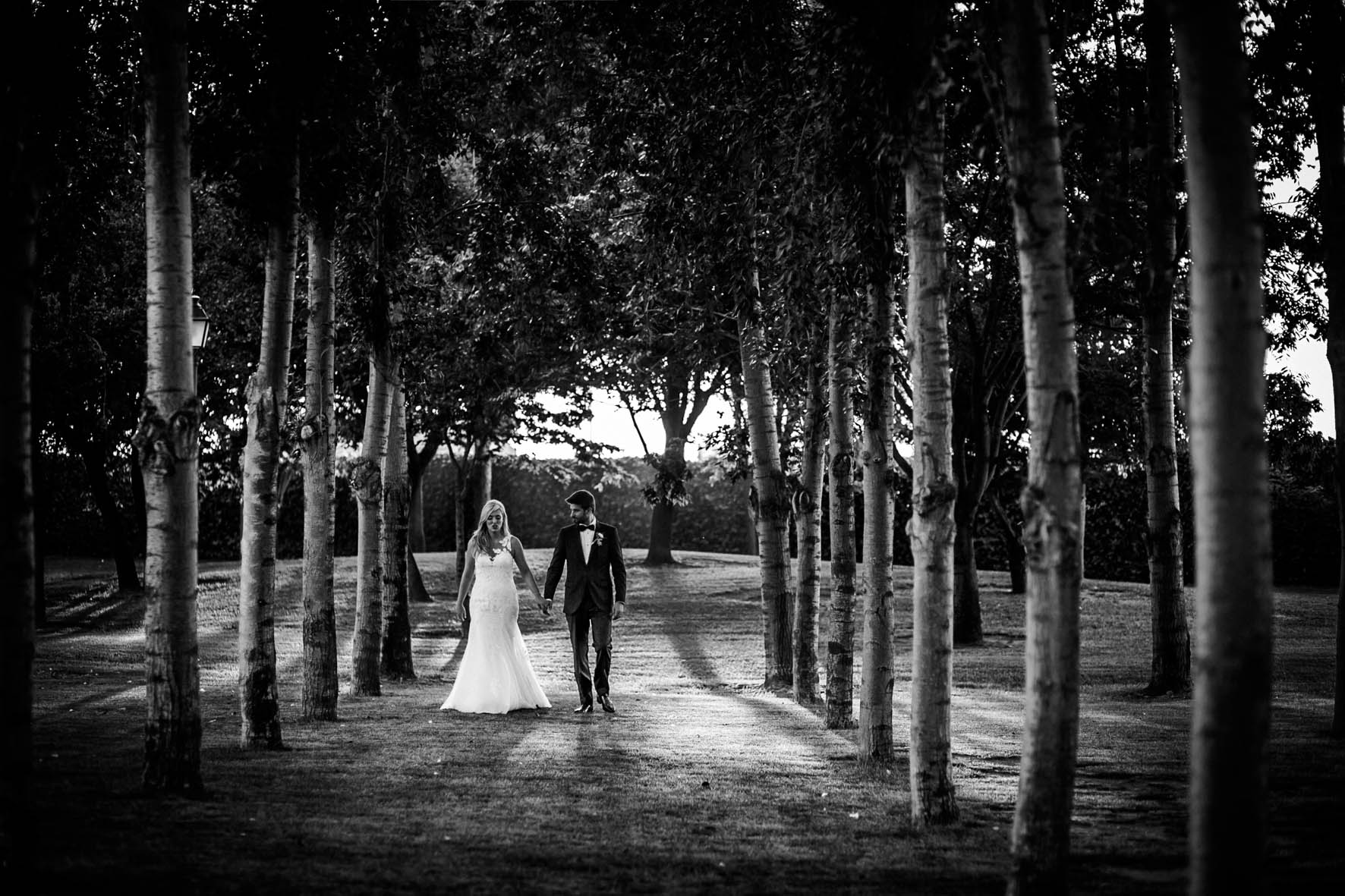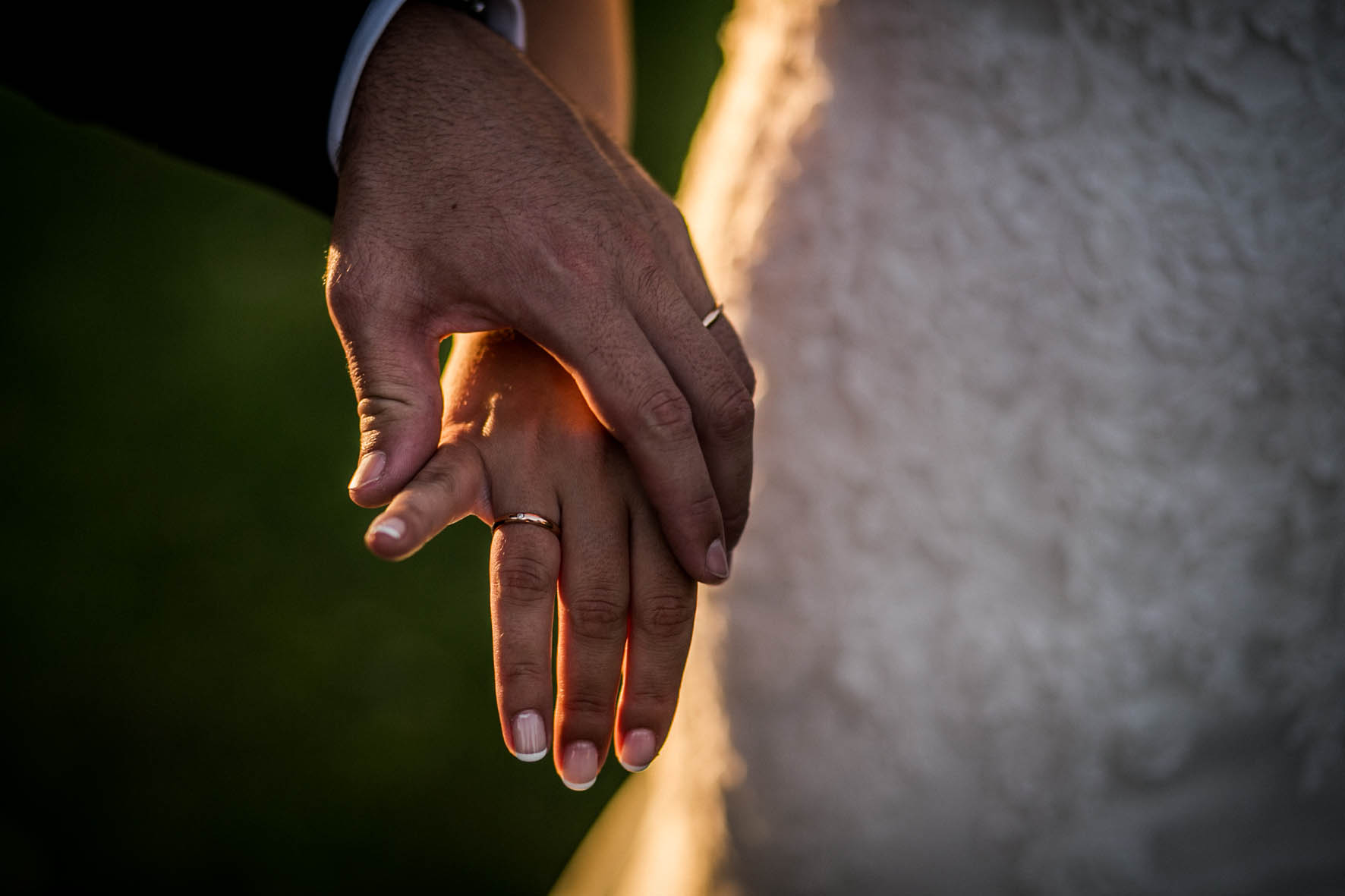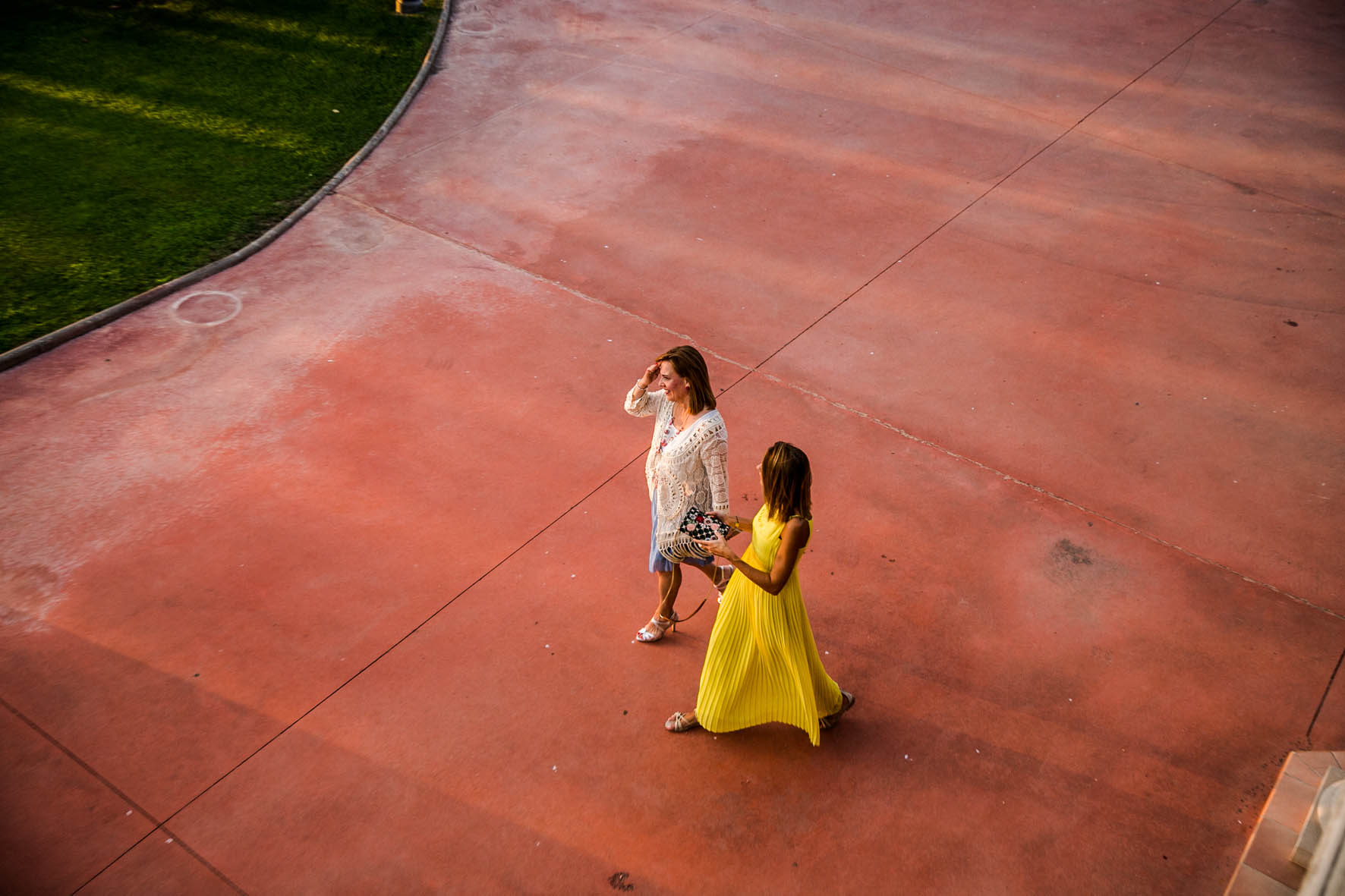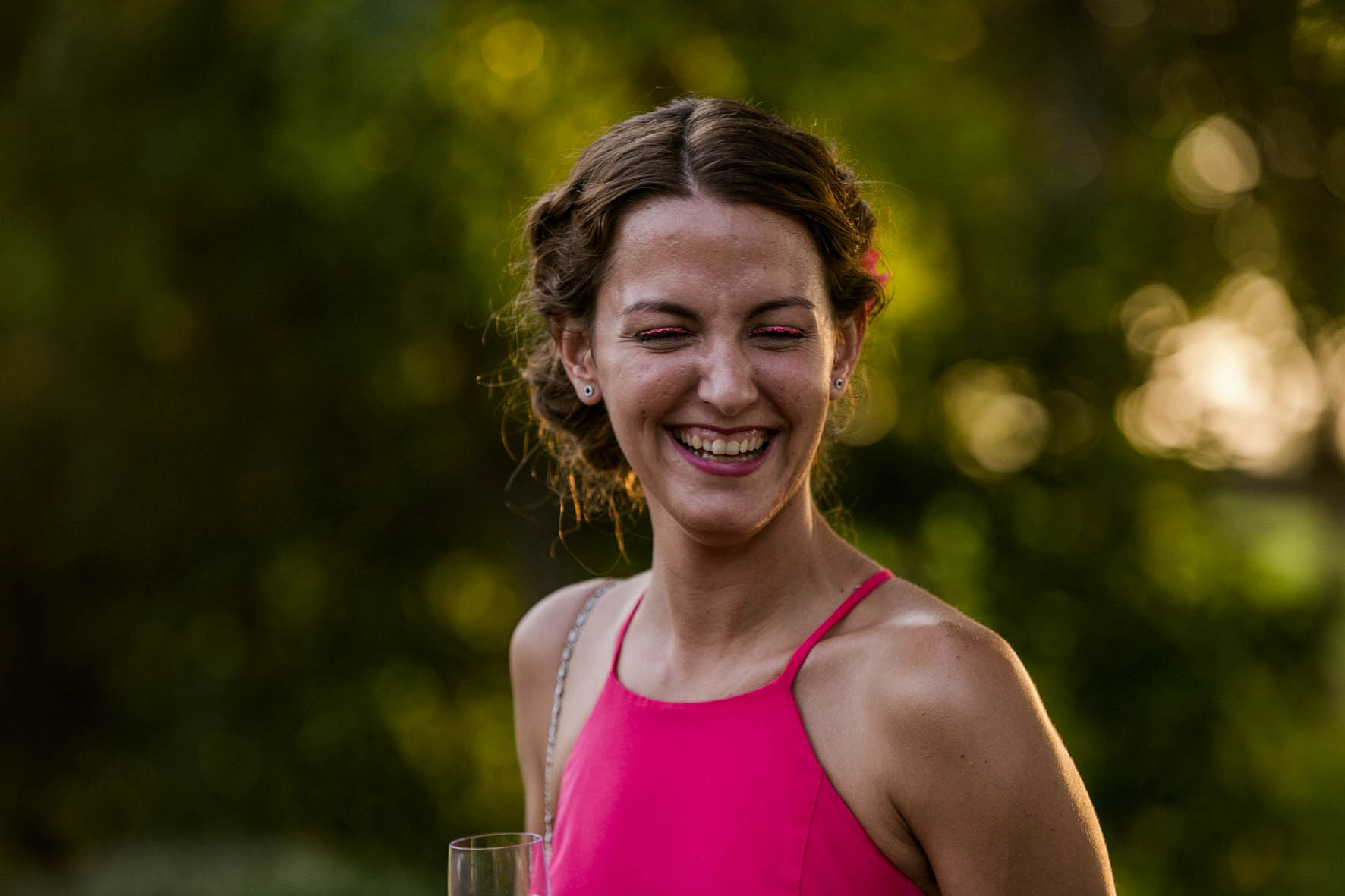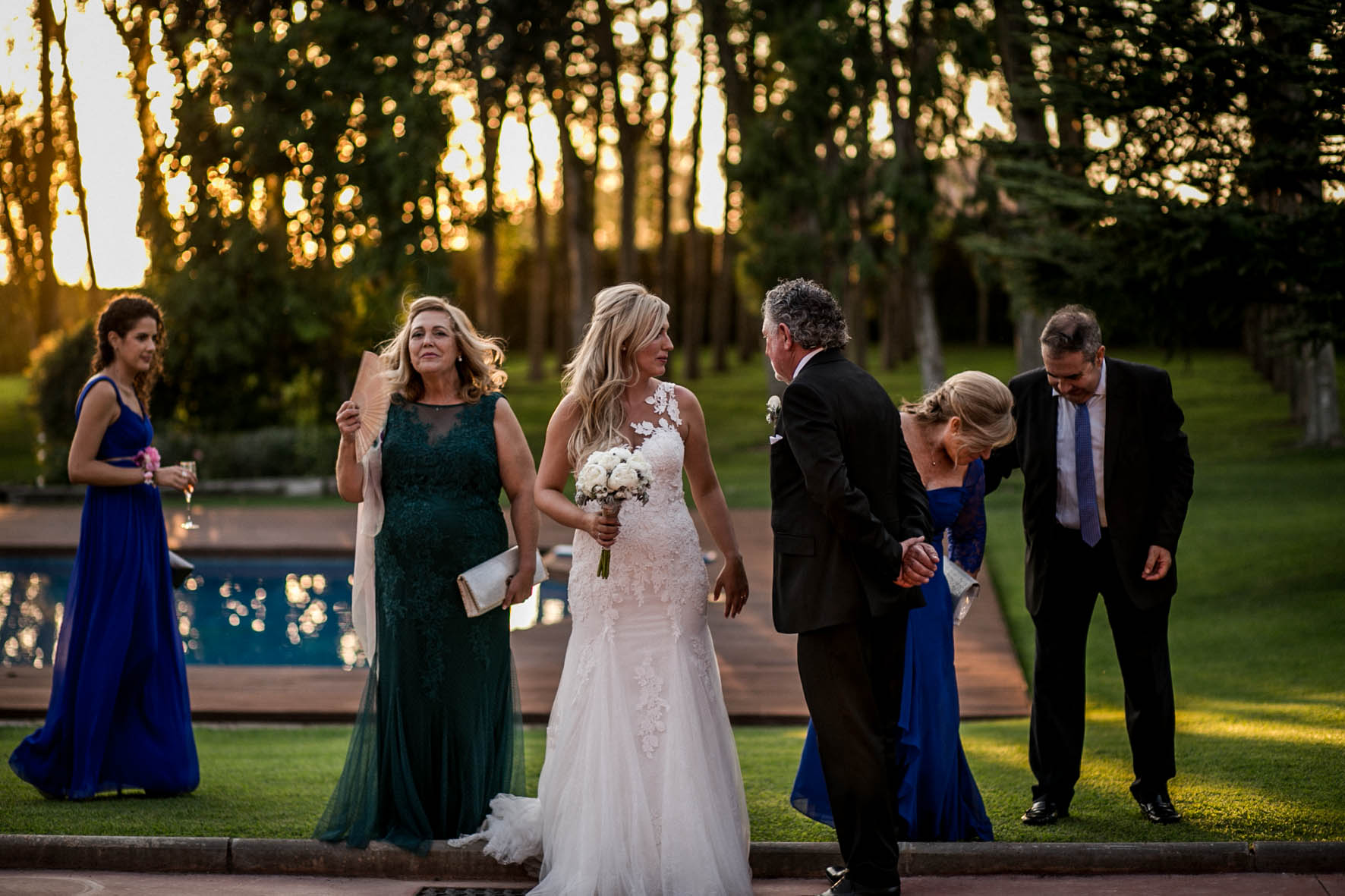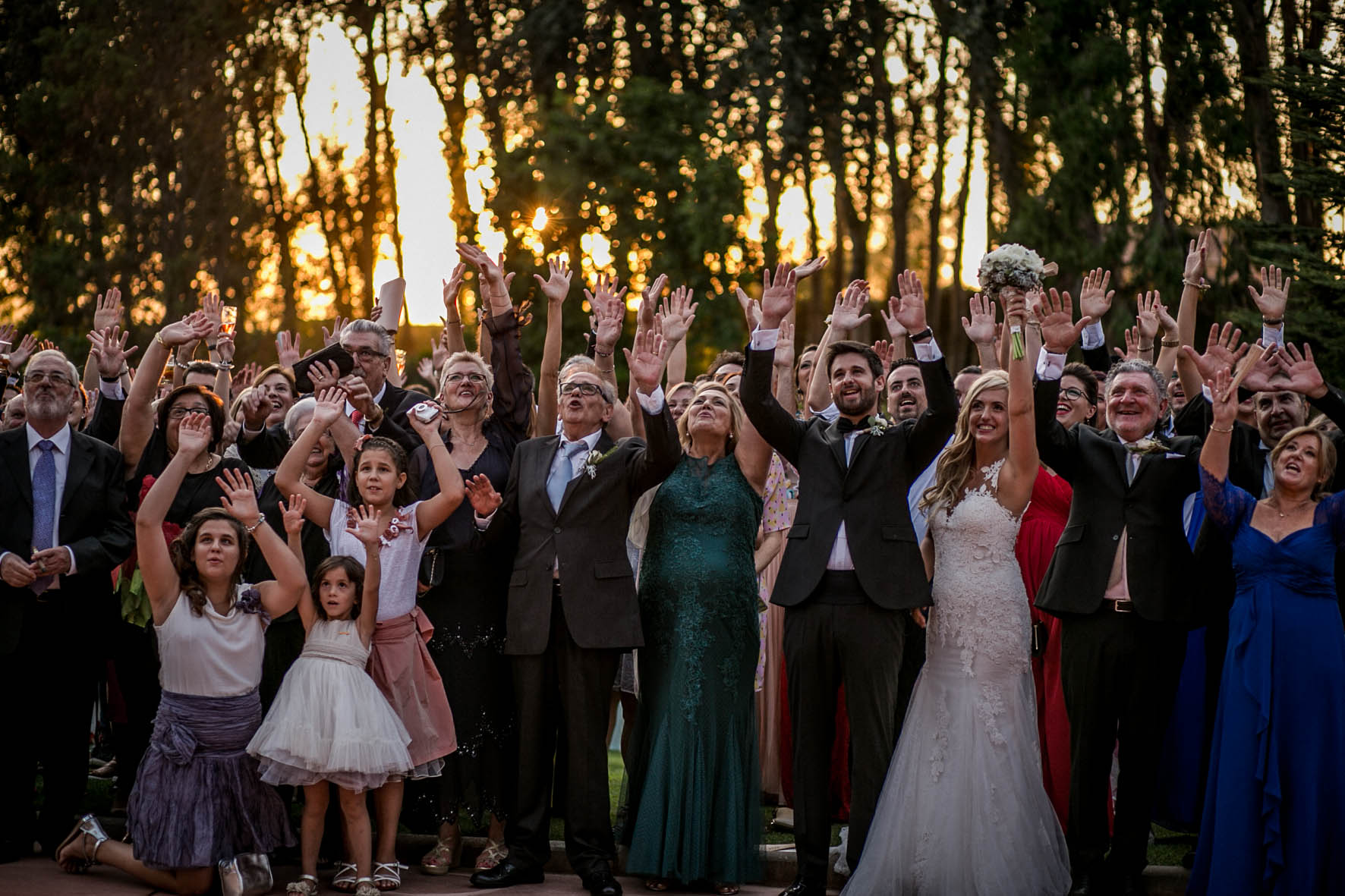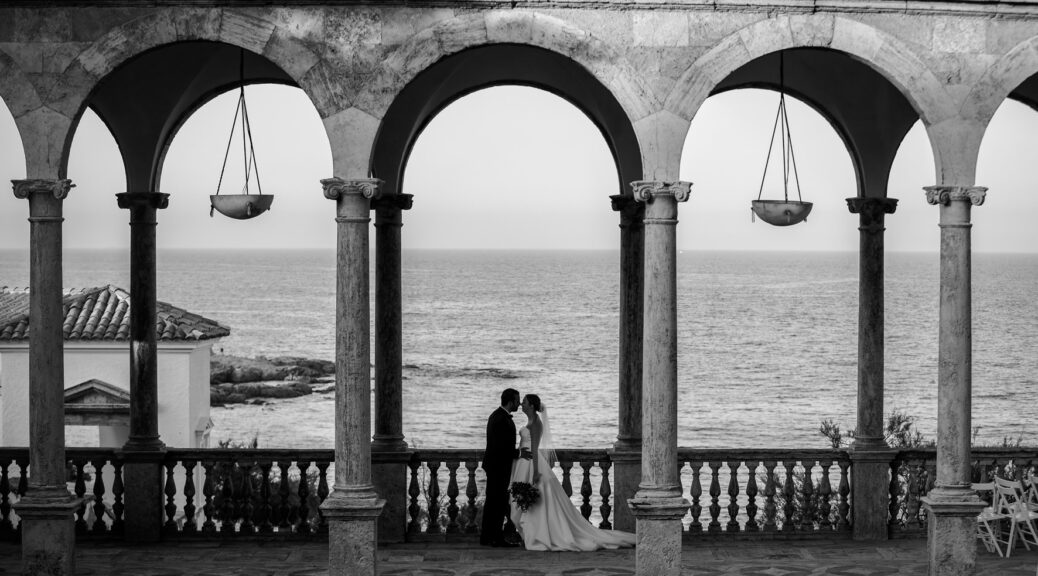 William & Megan – Hostal de La Gavina S'Agaró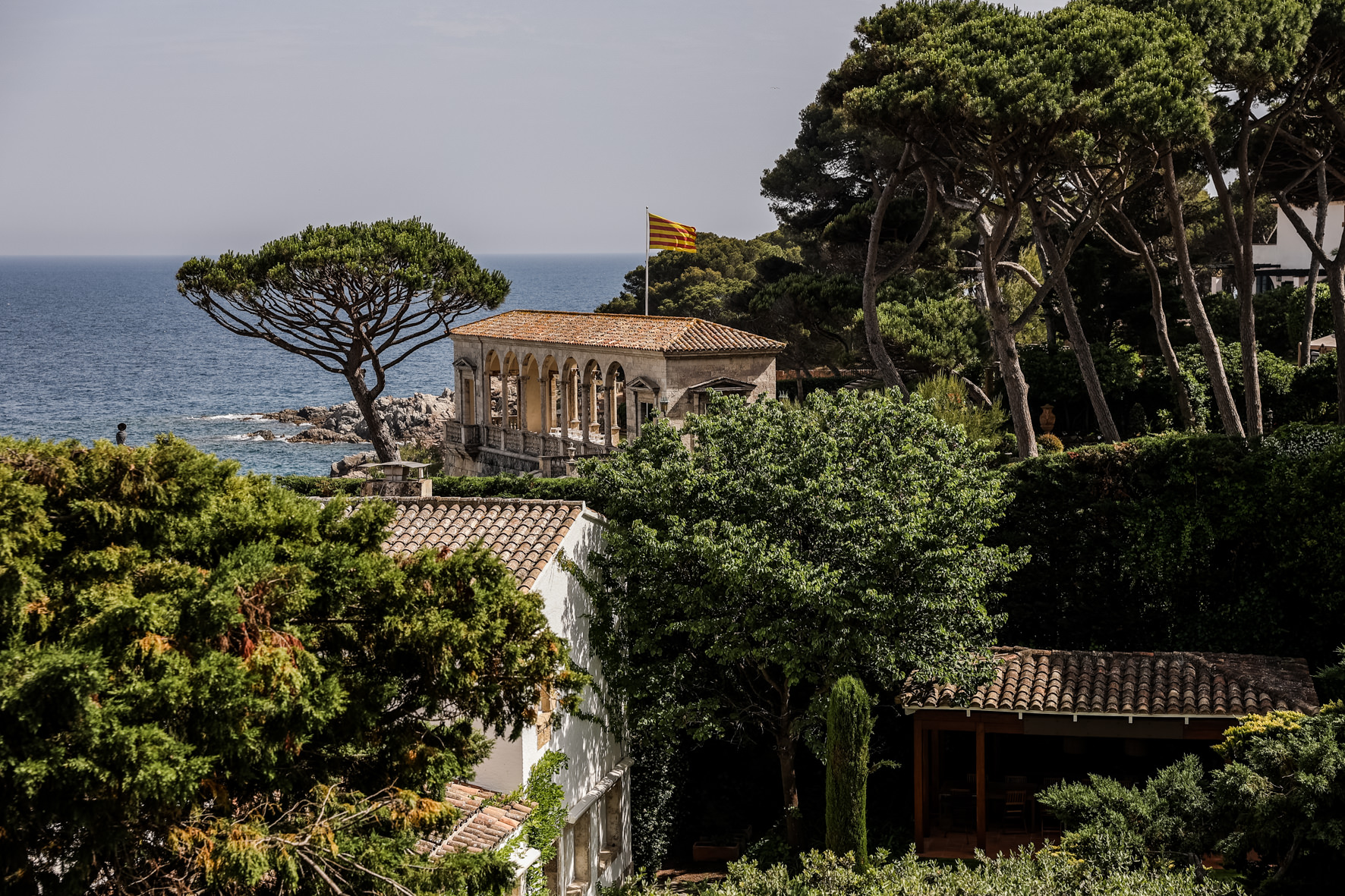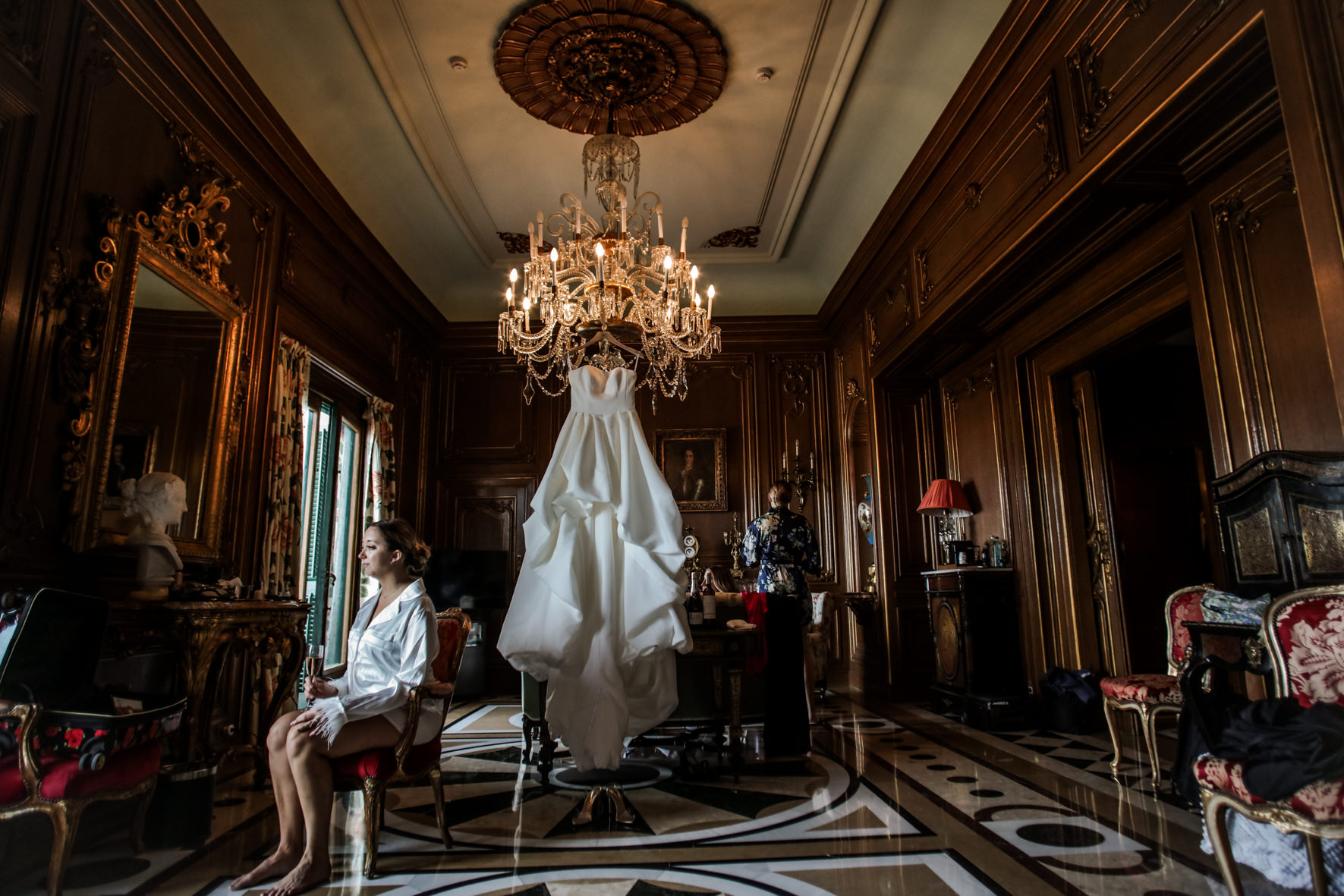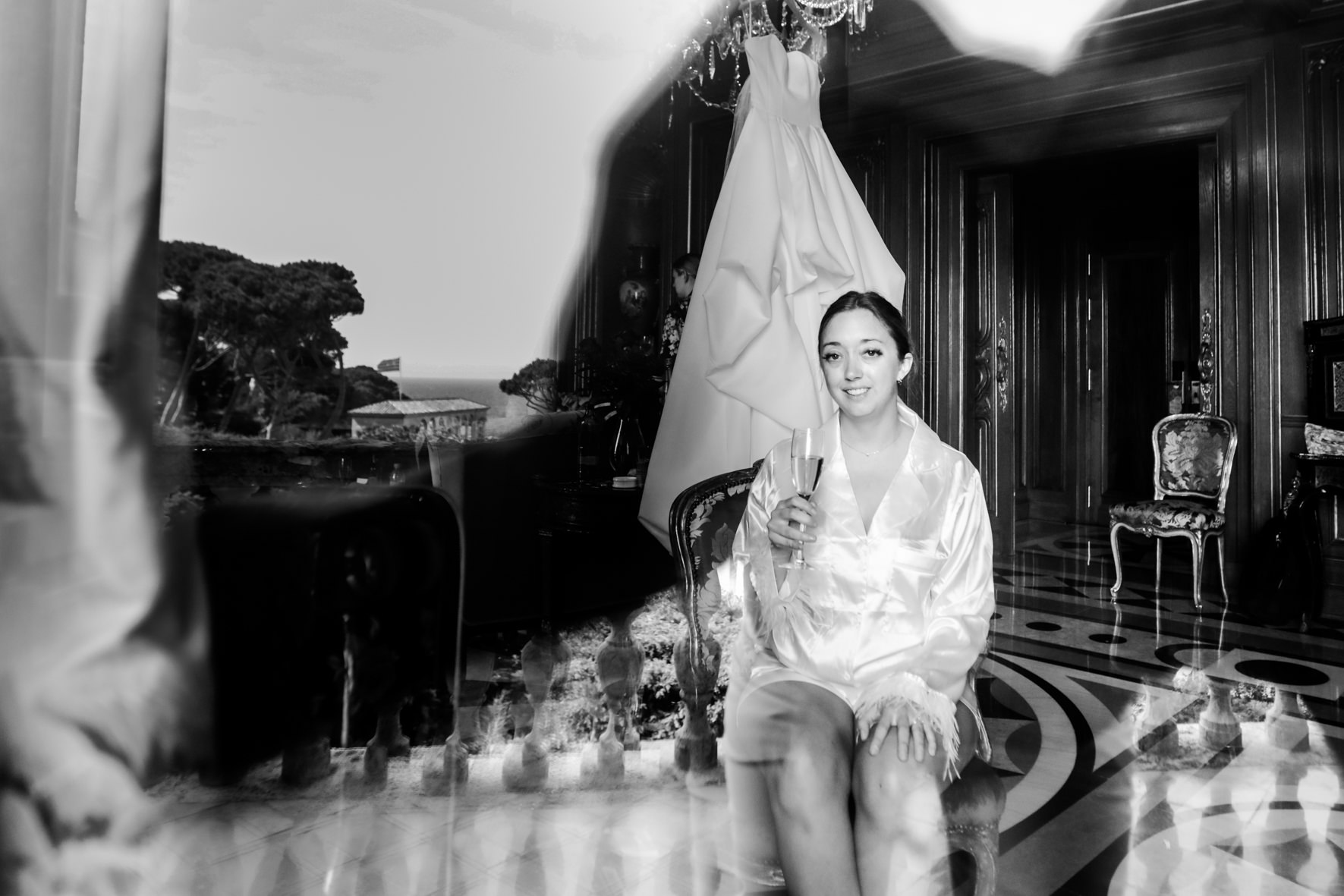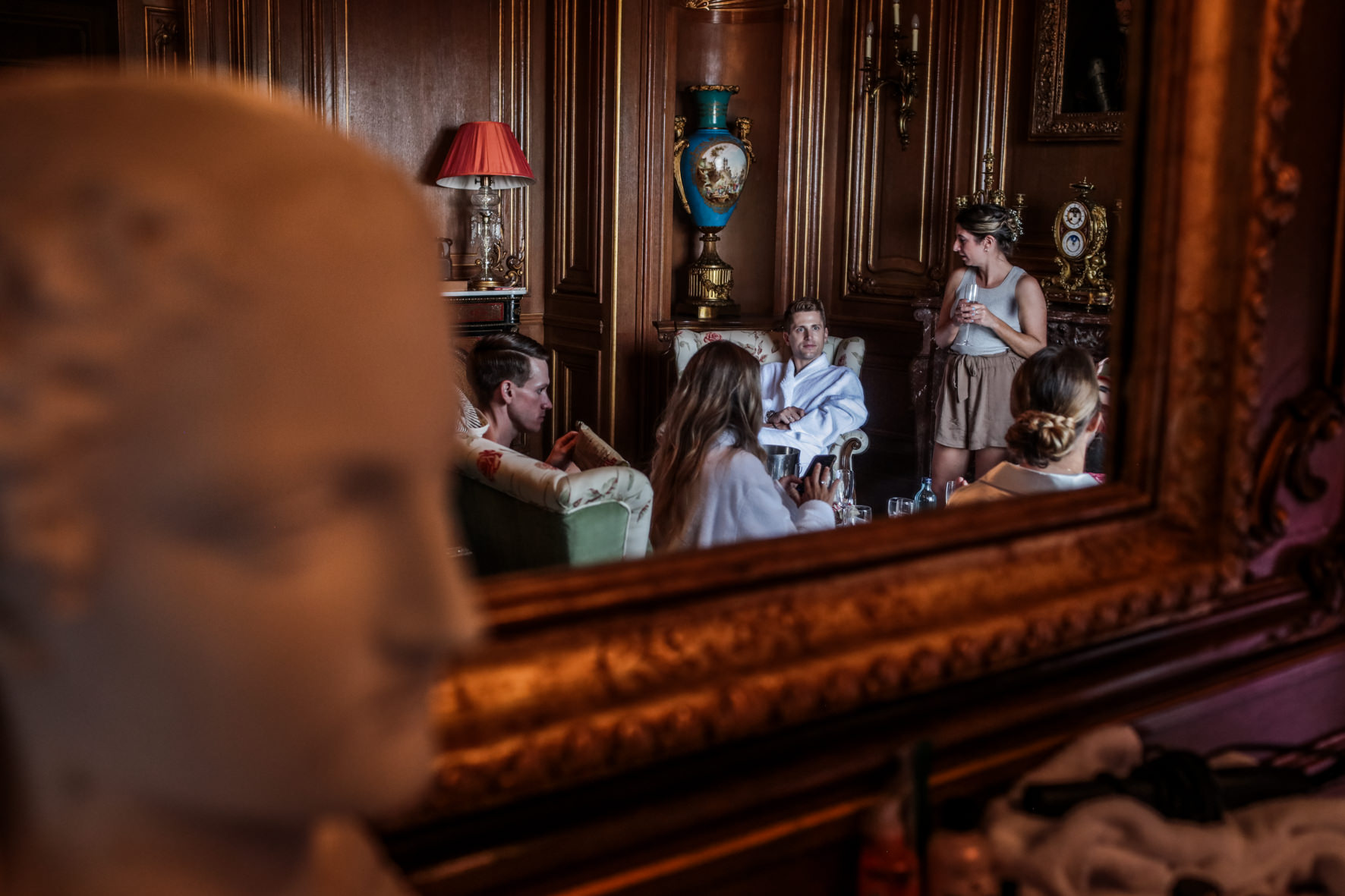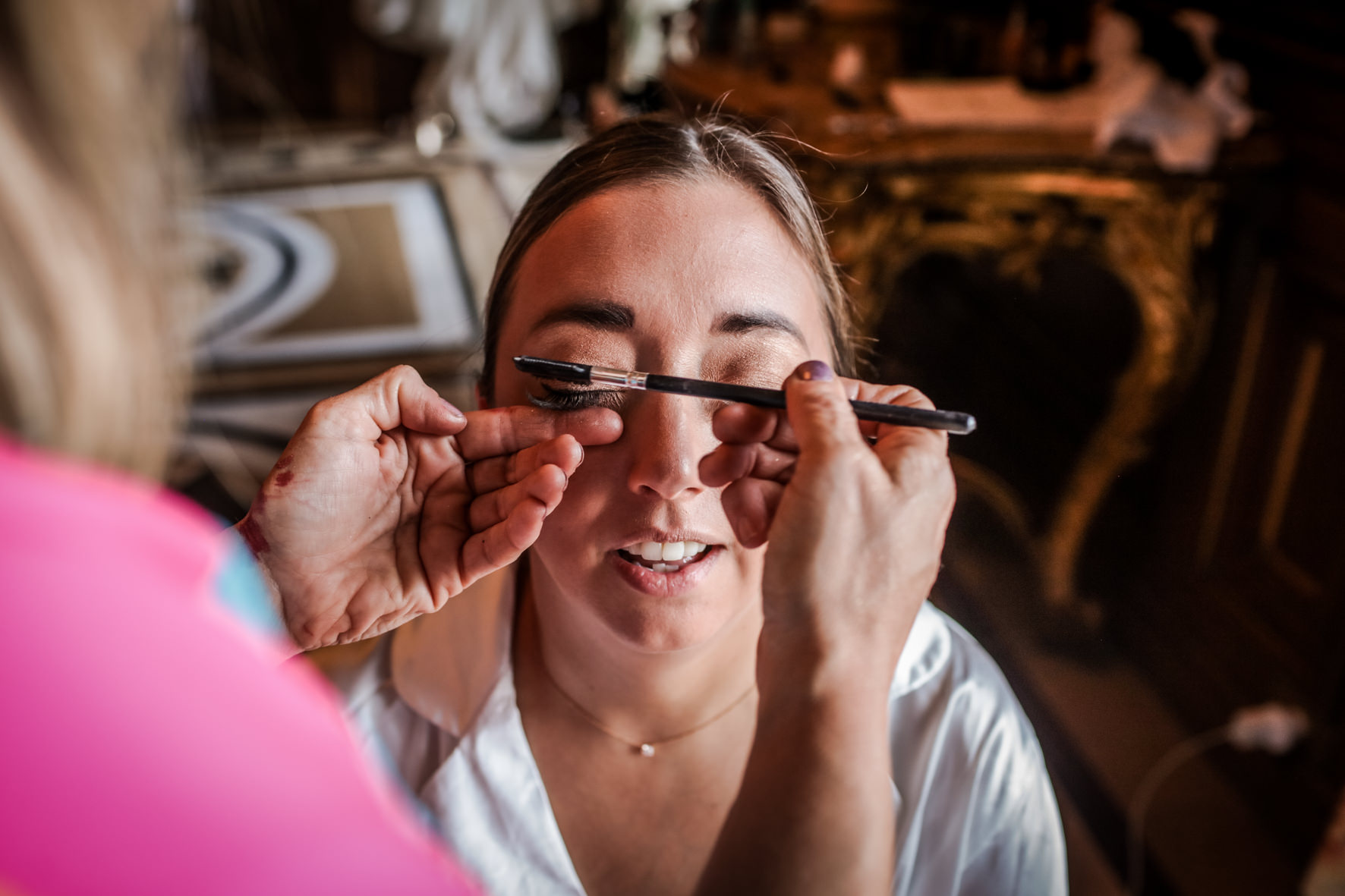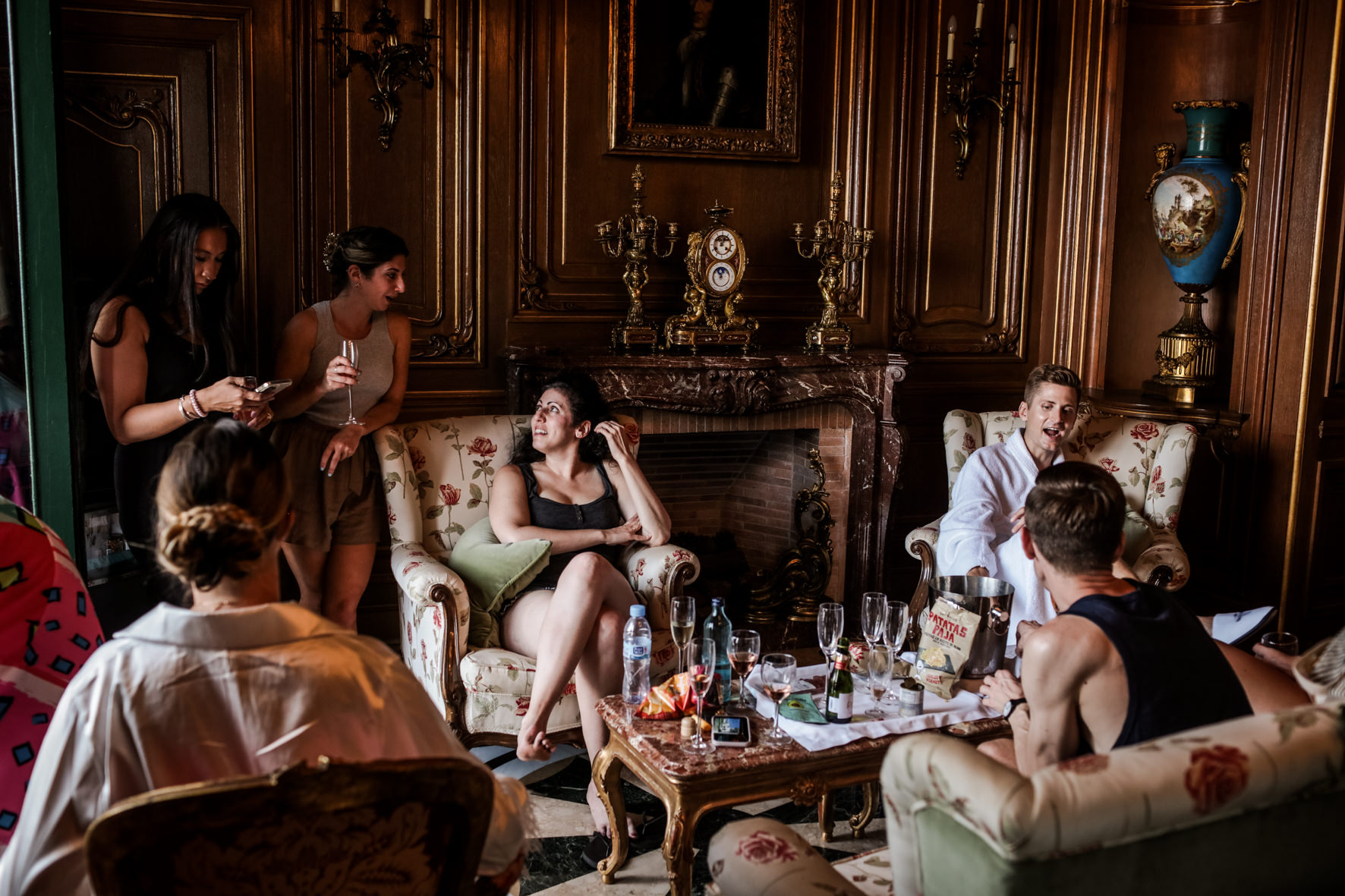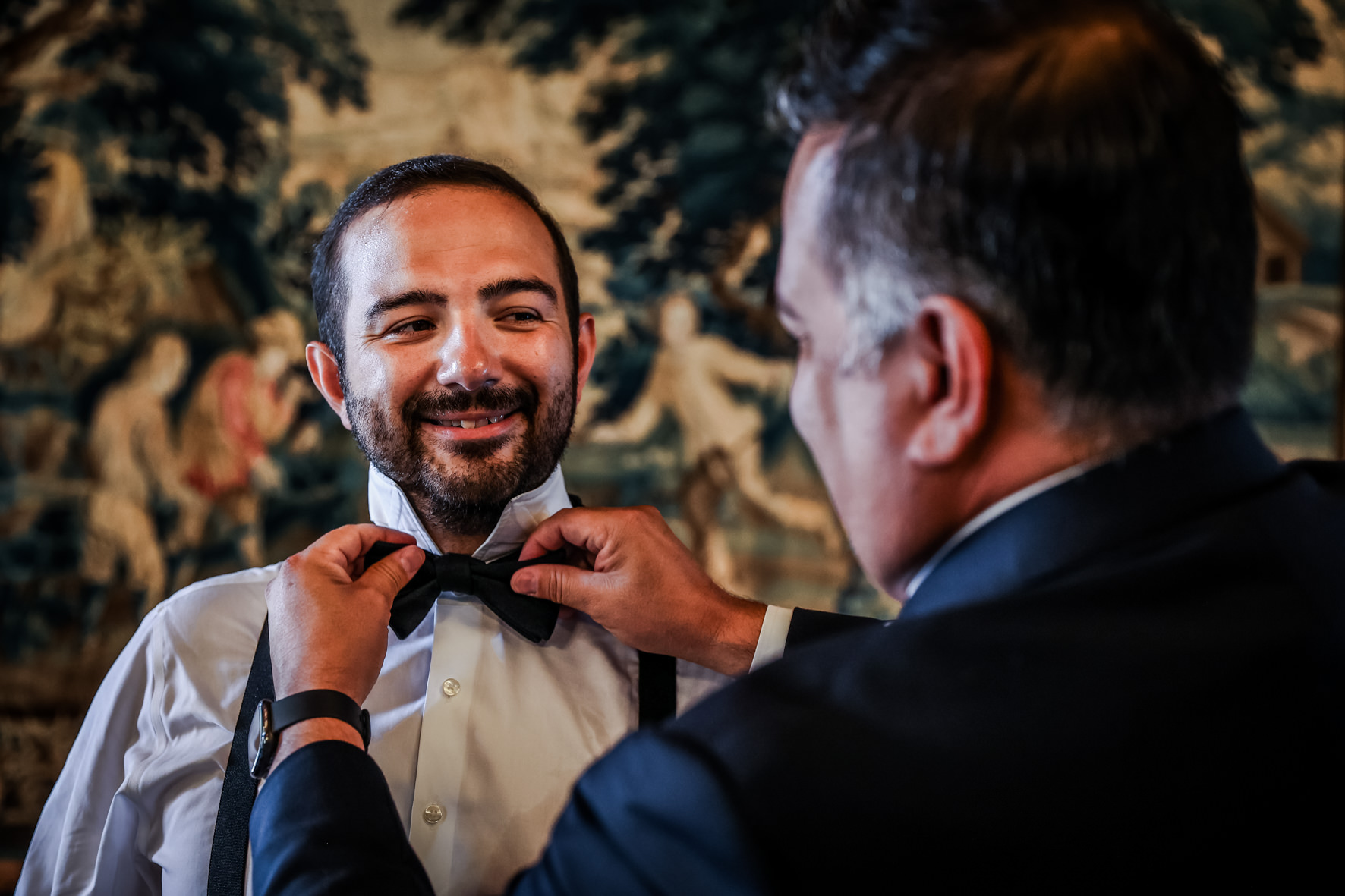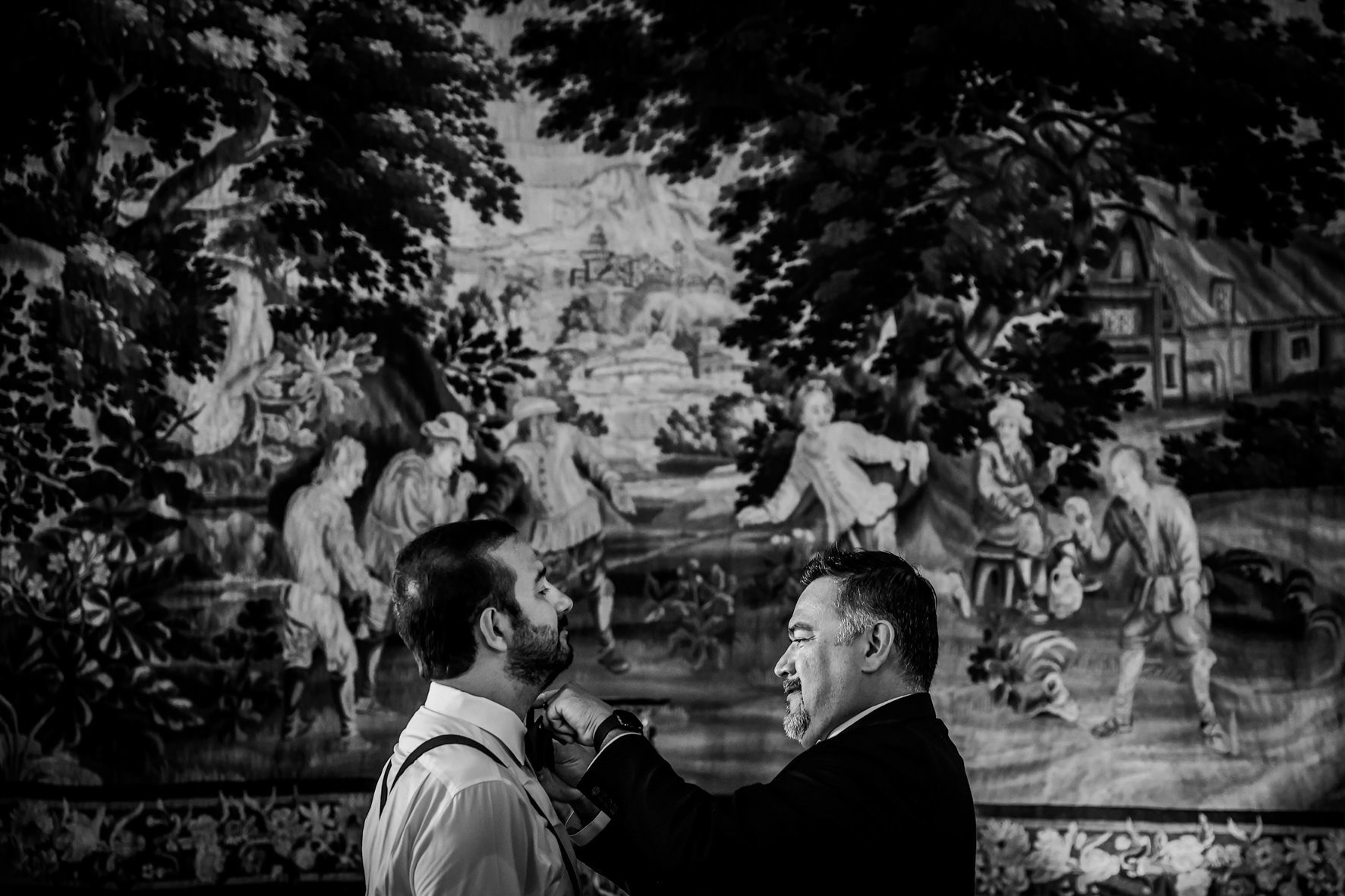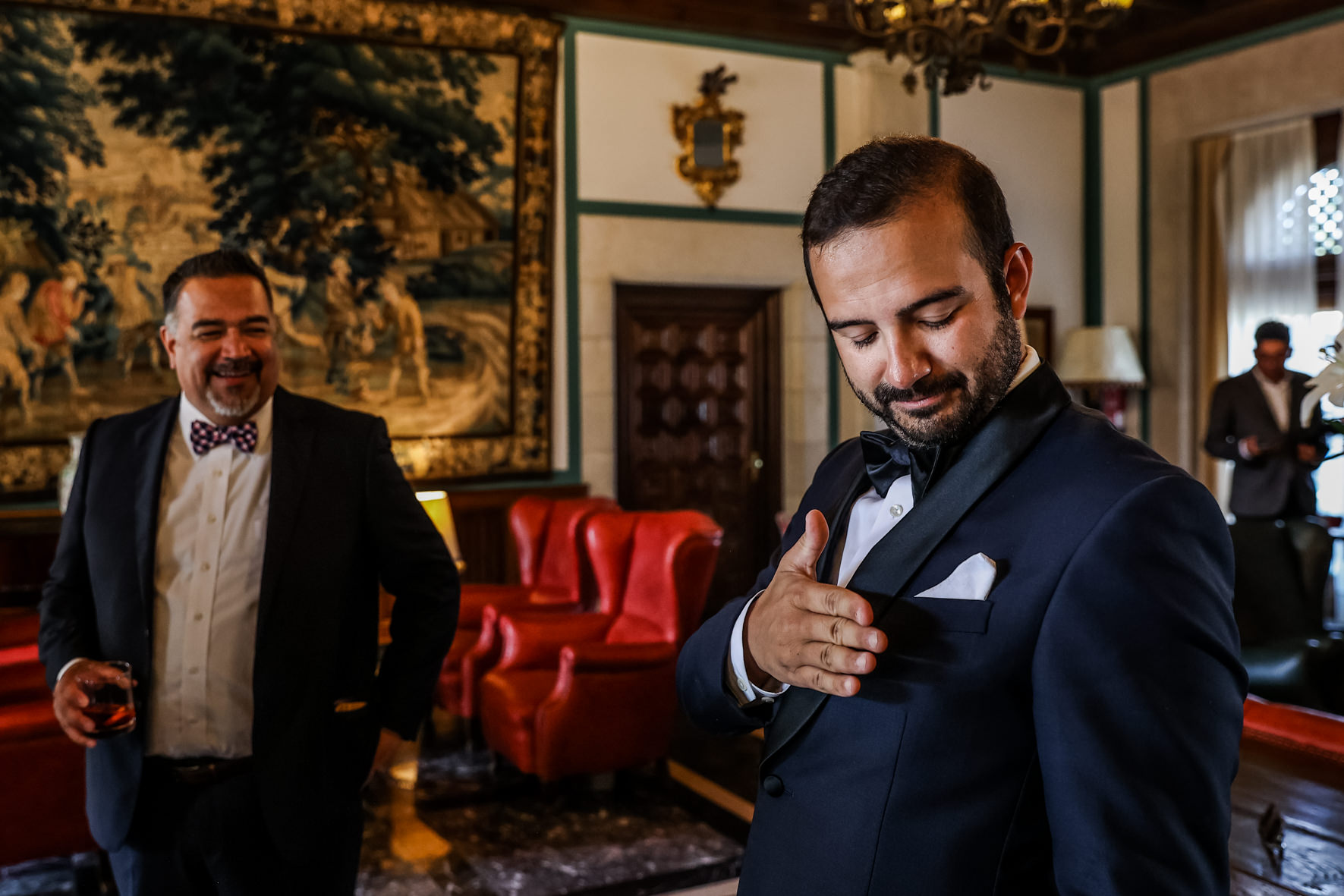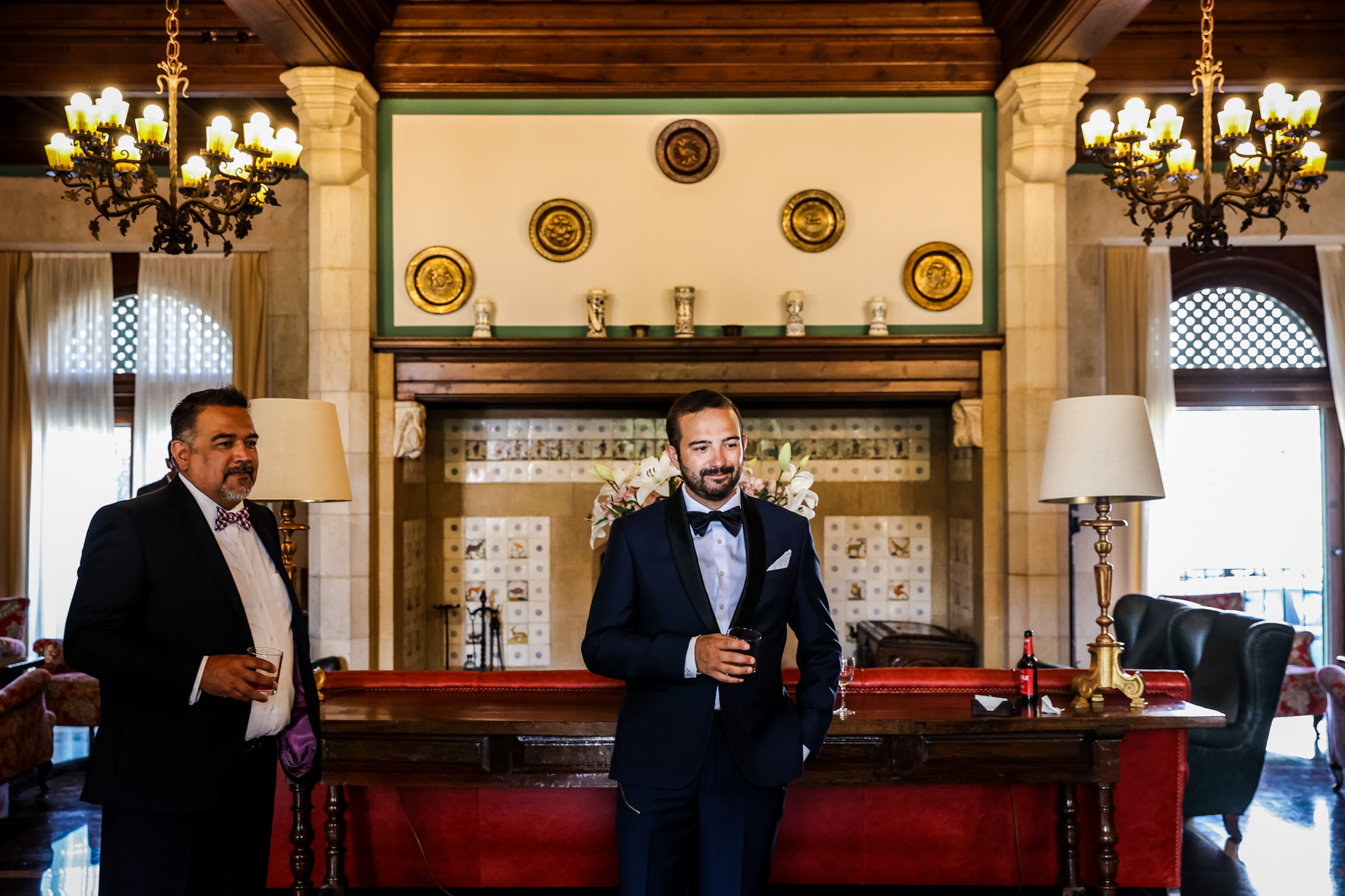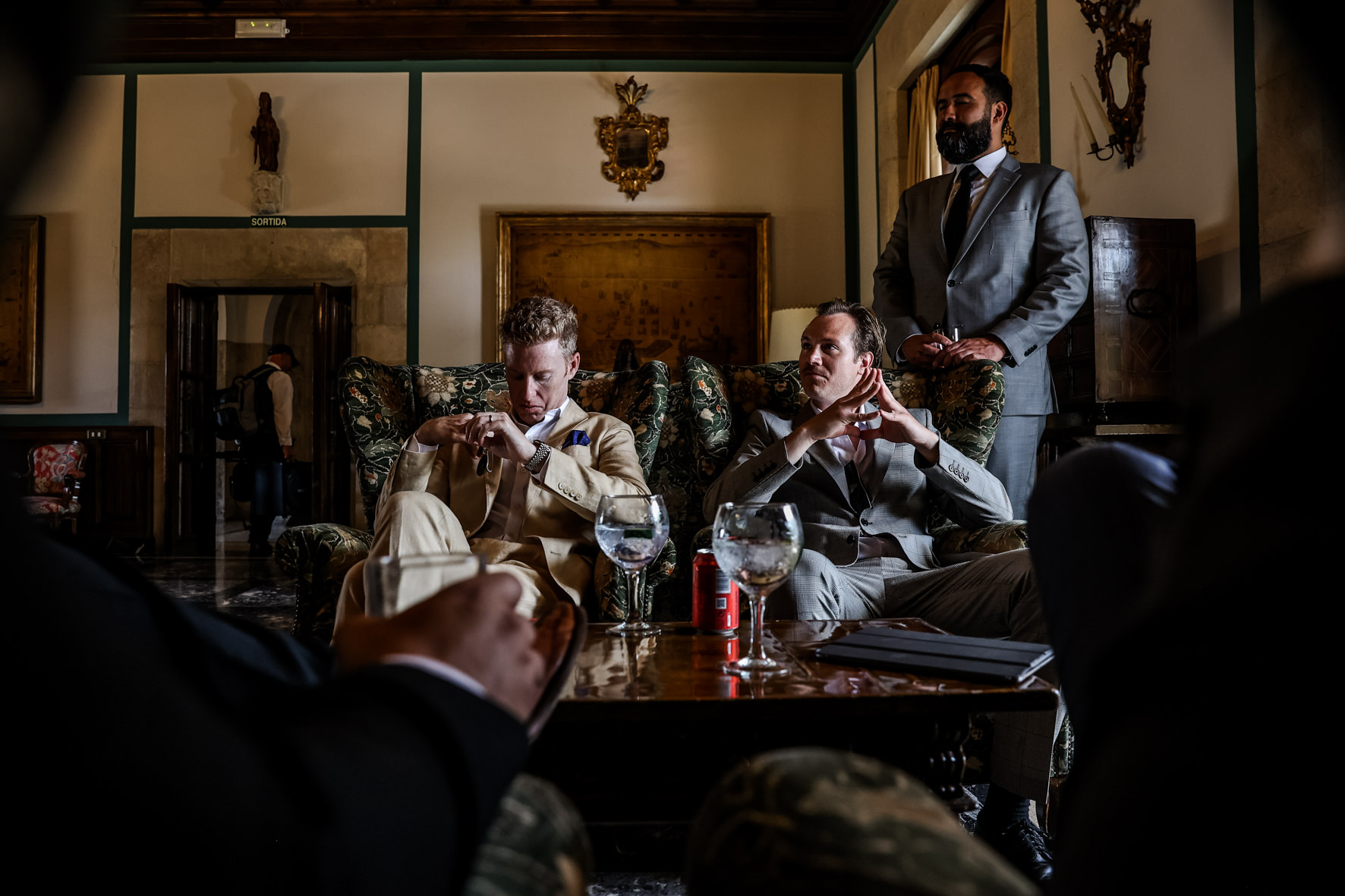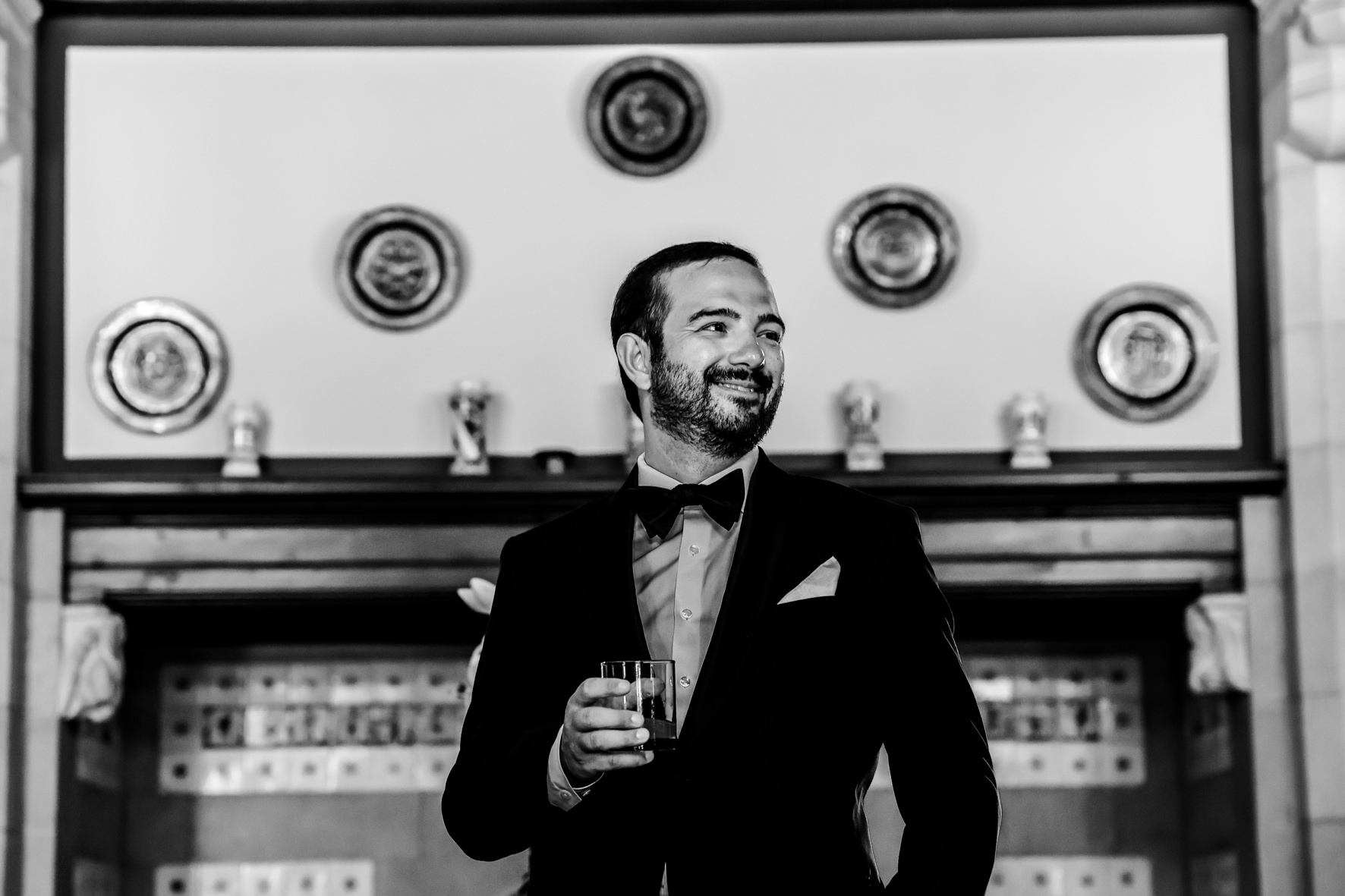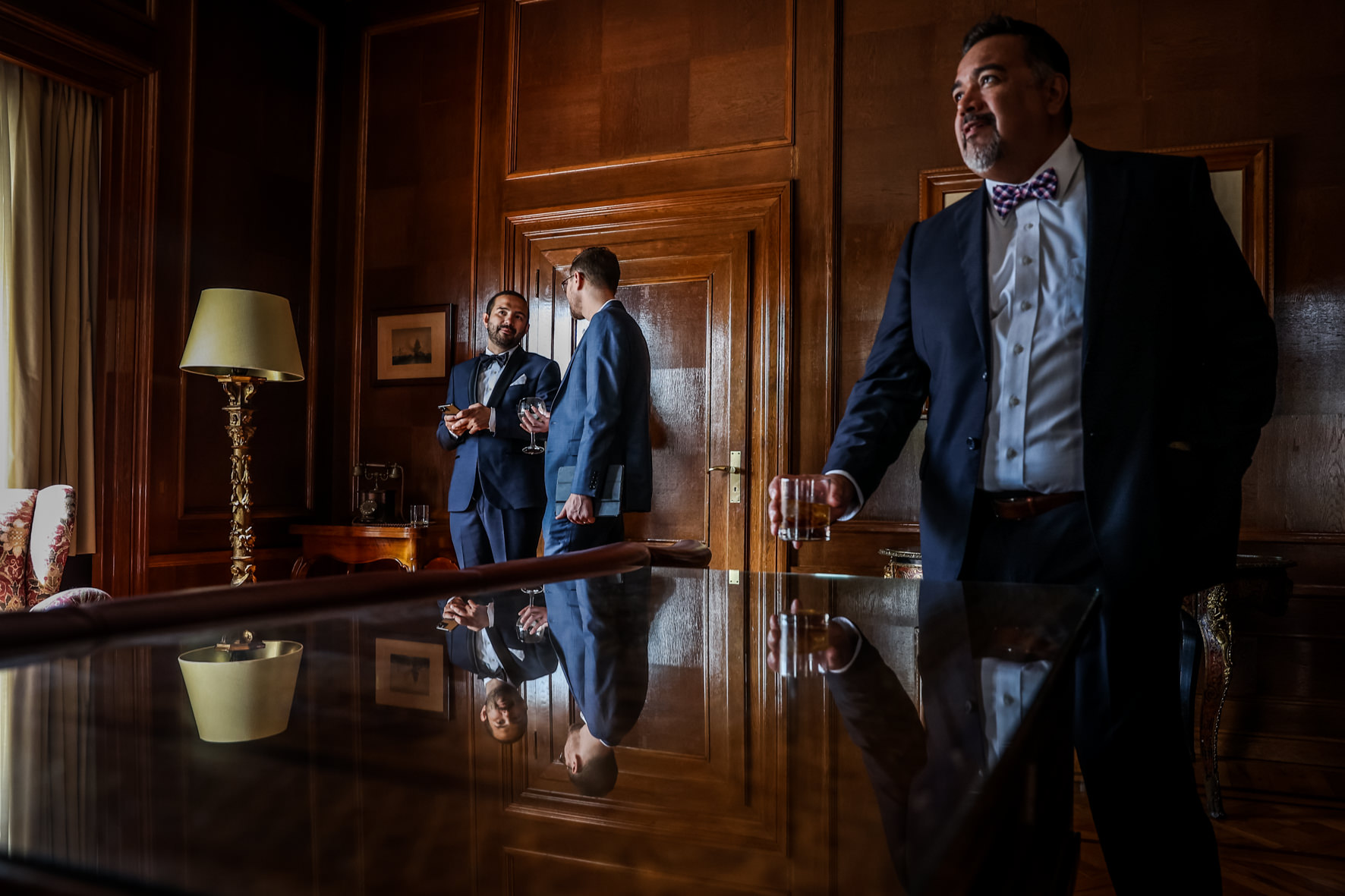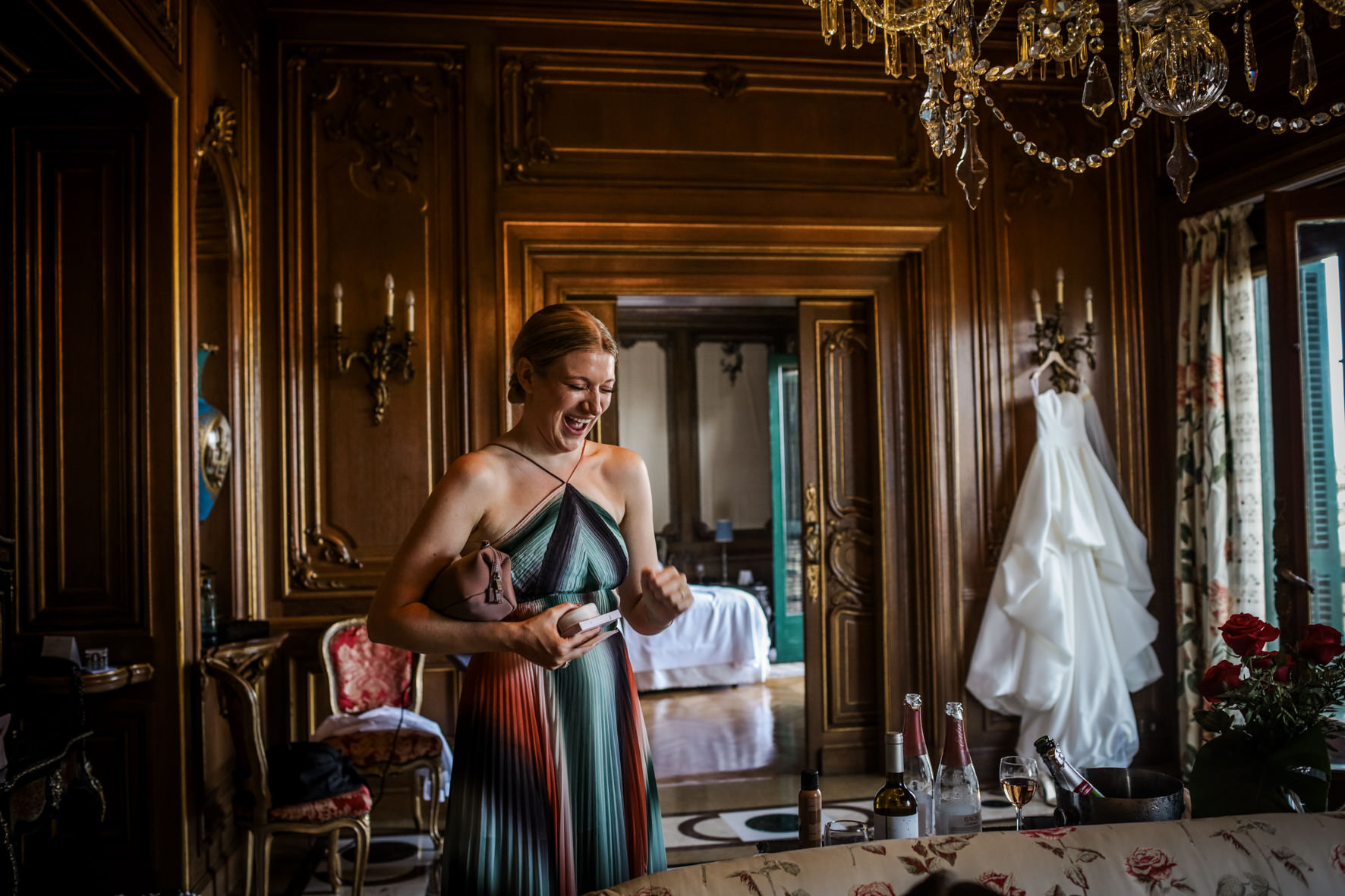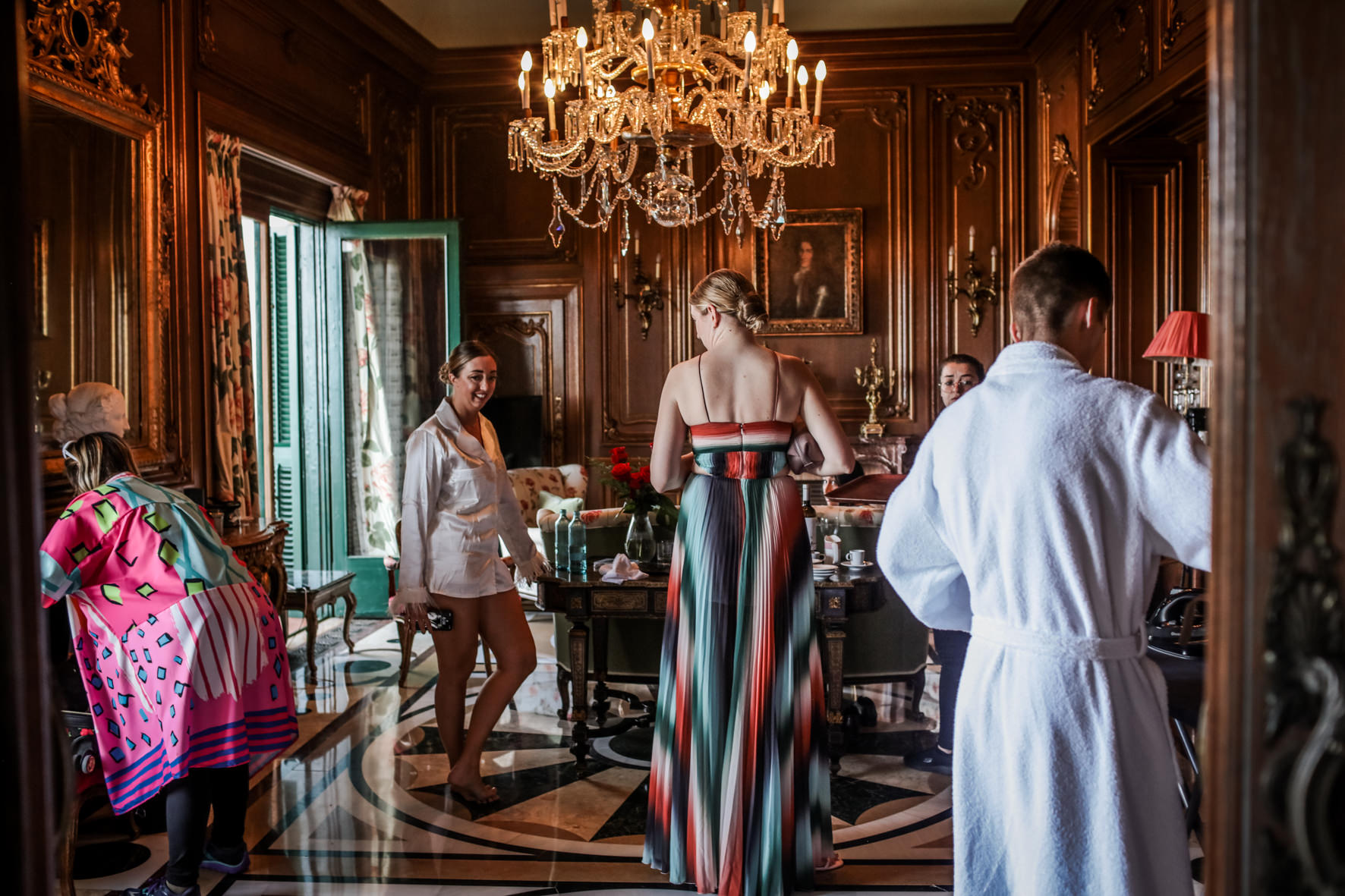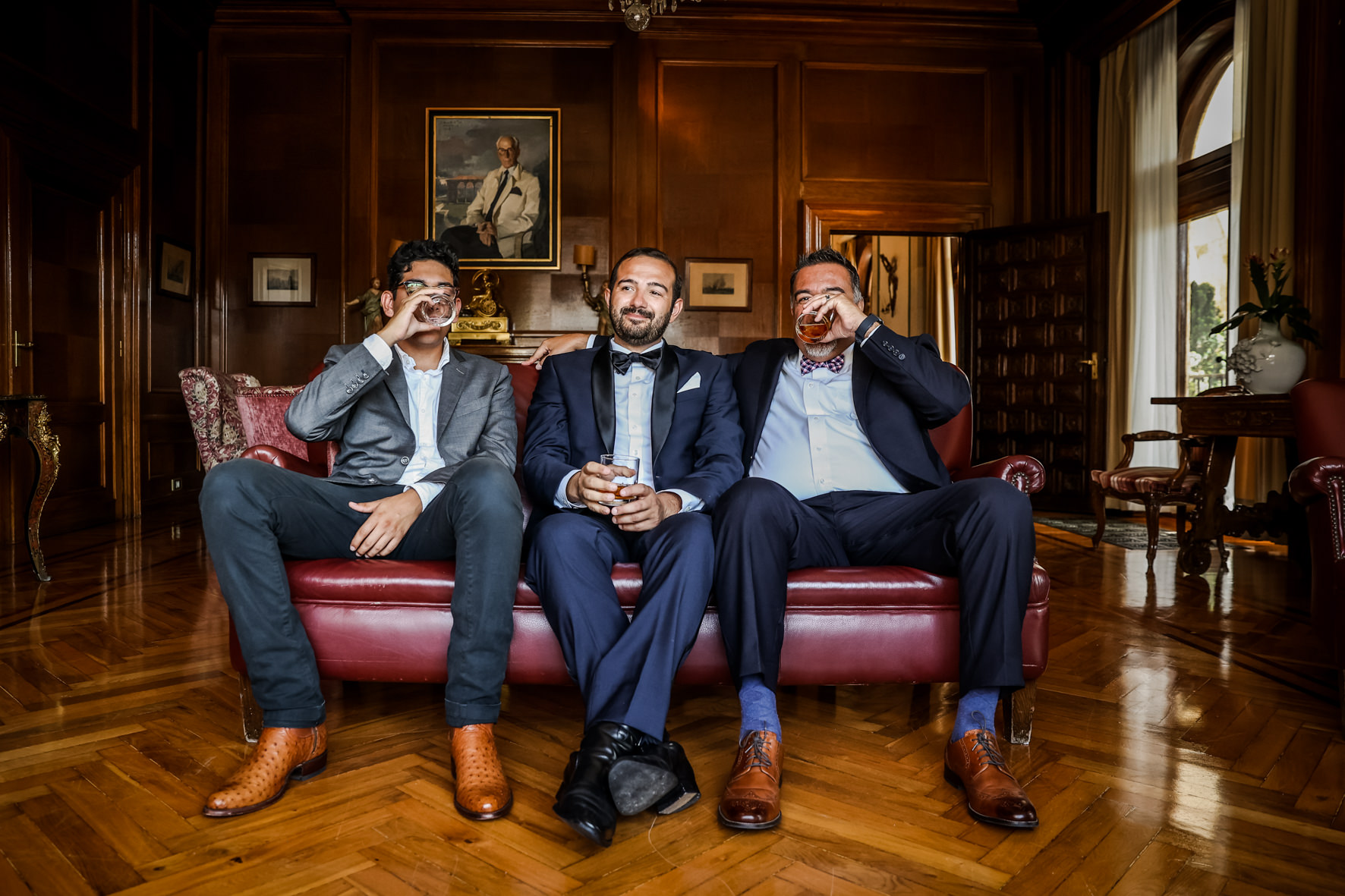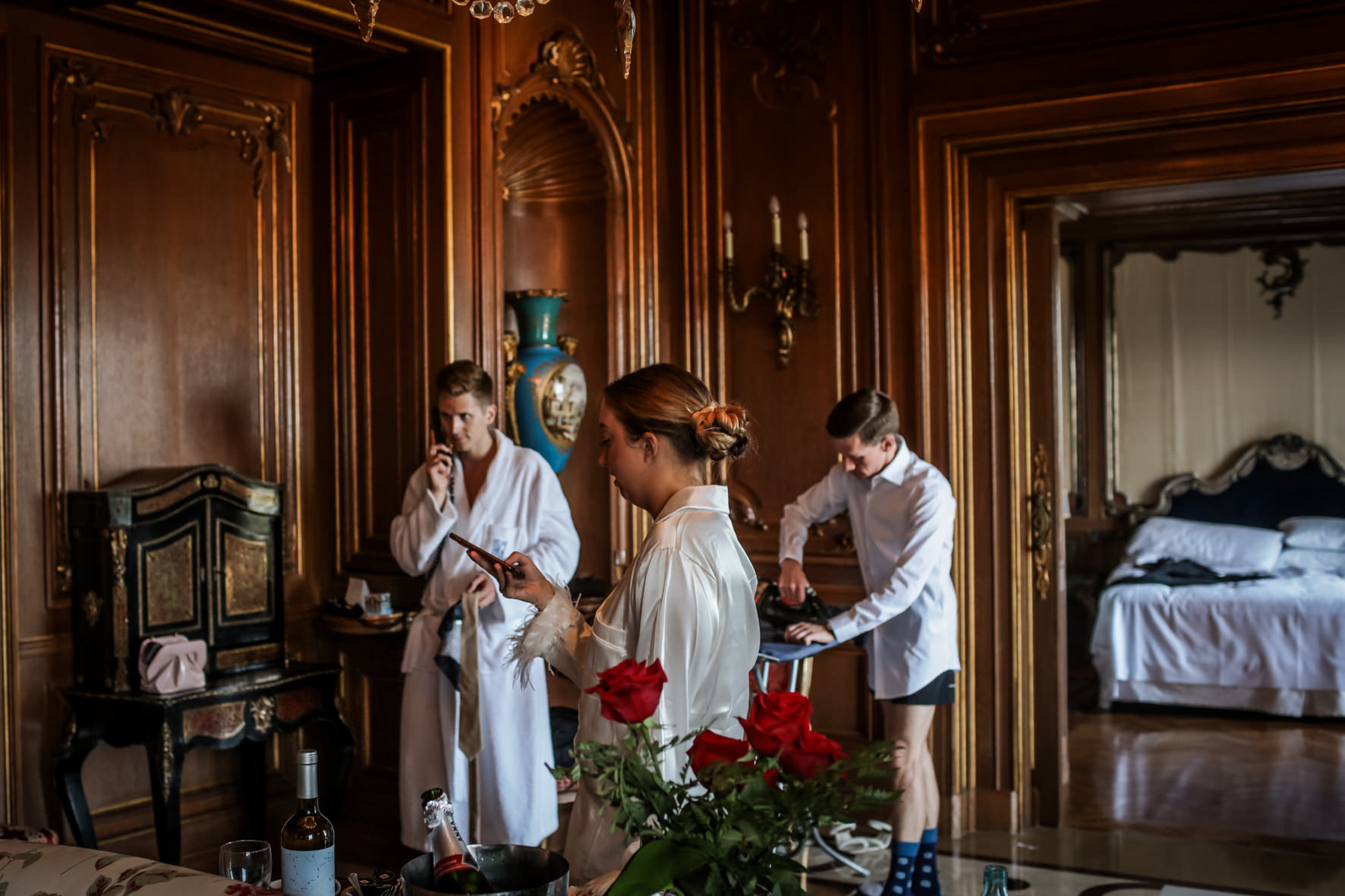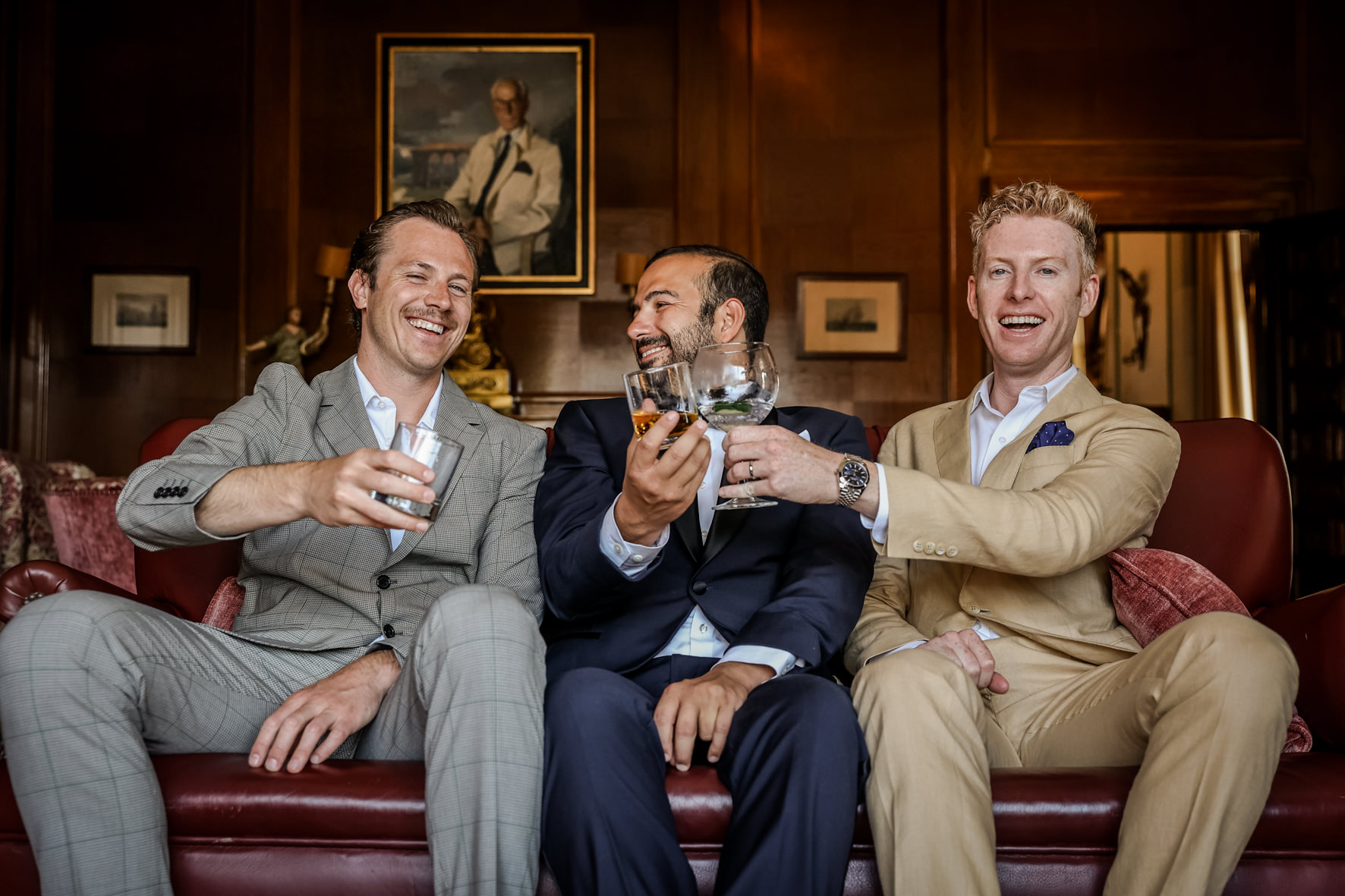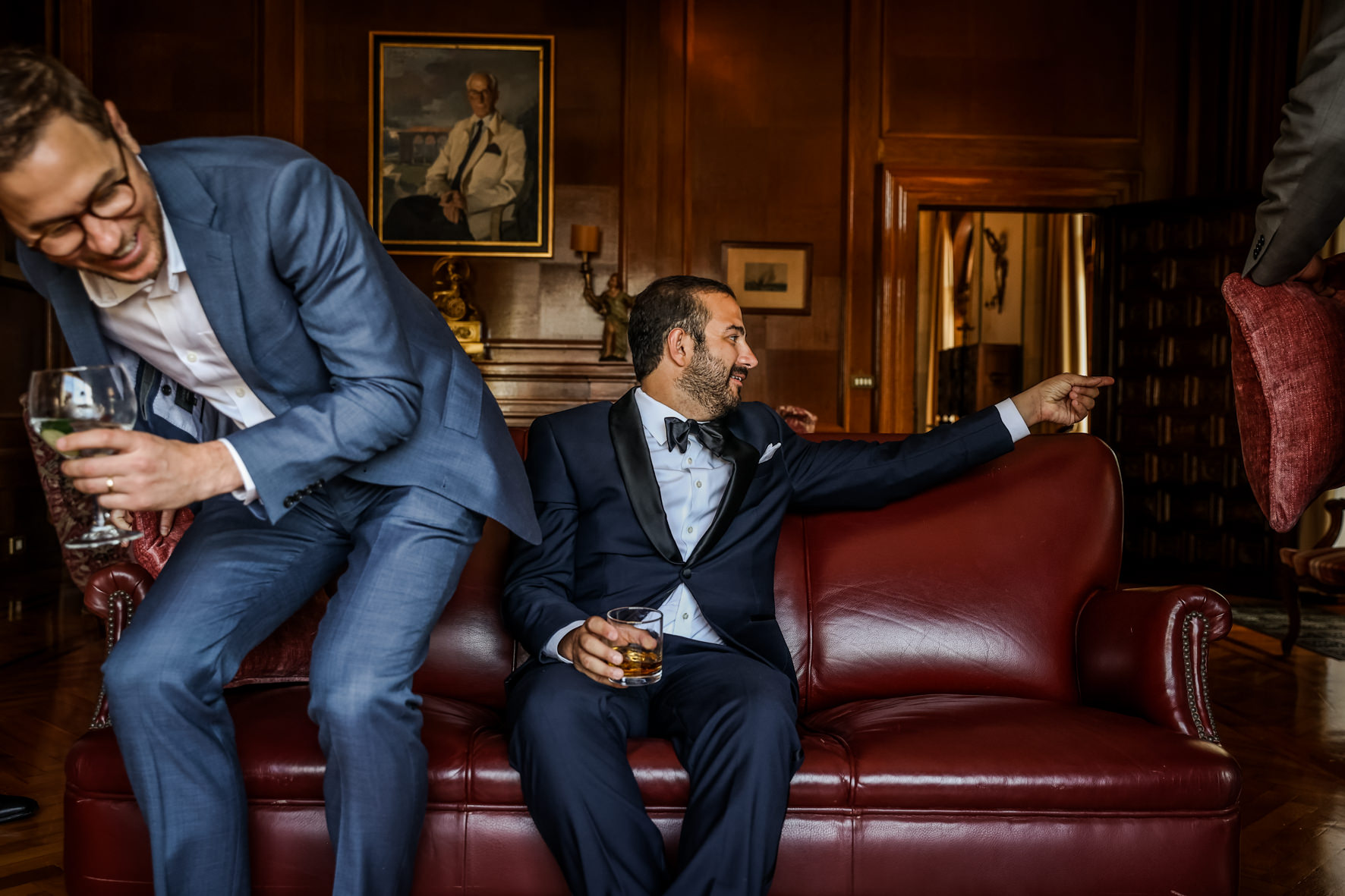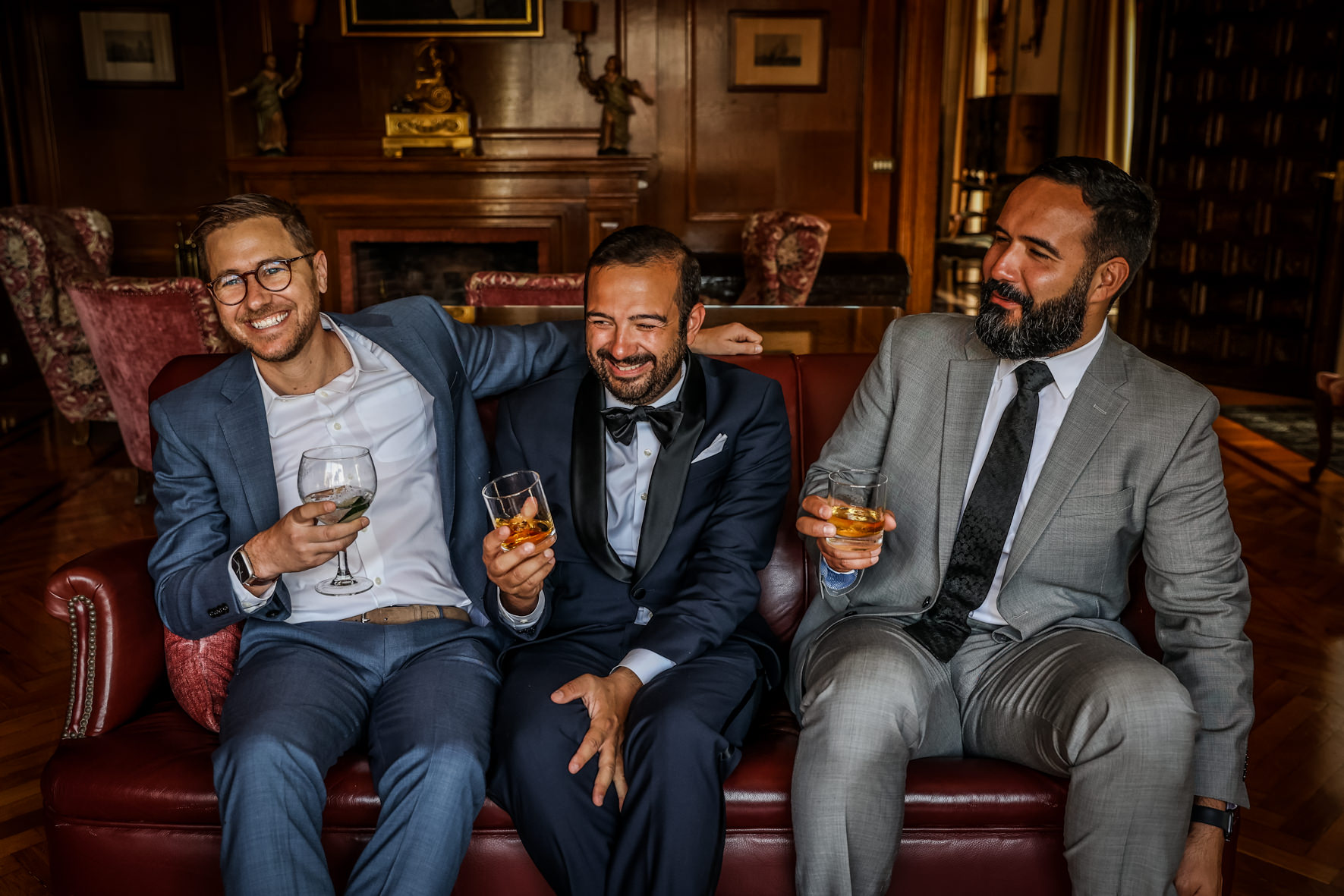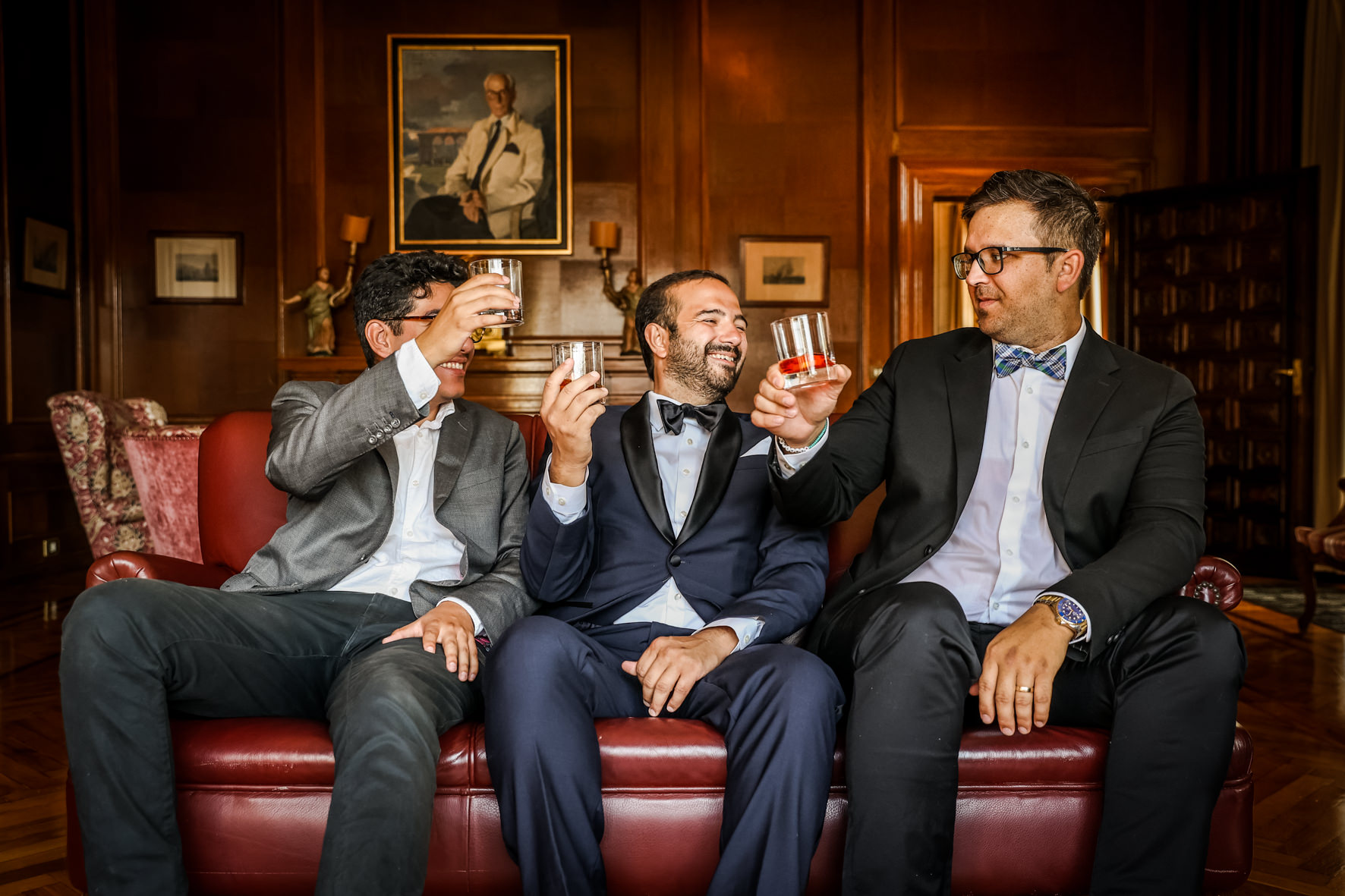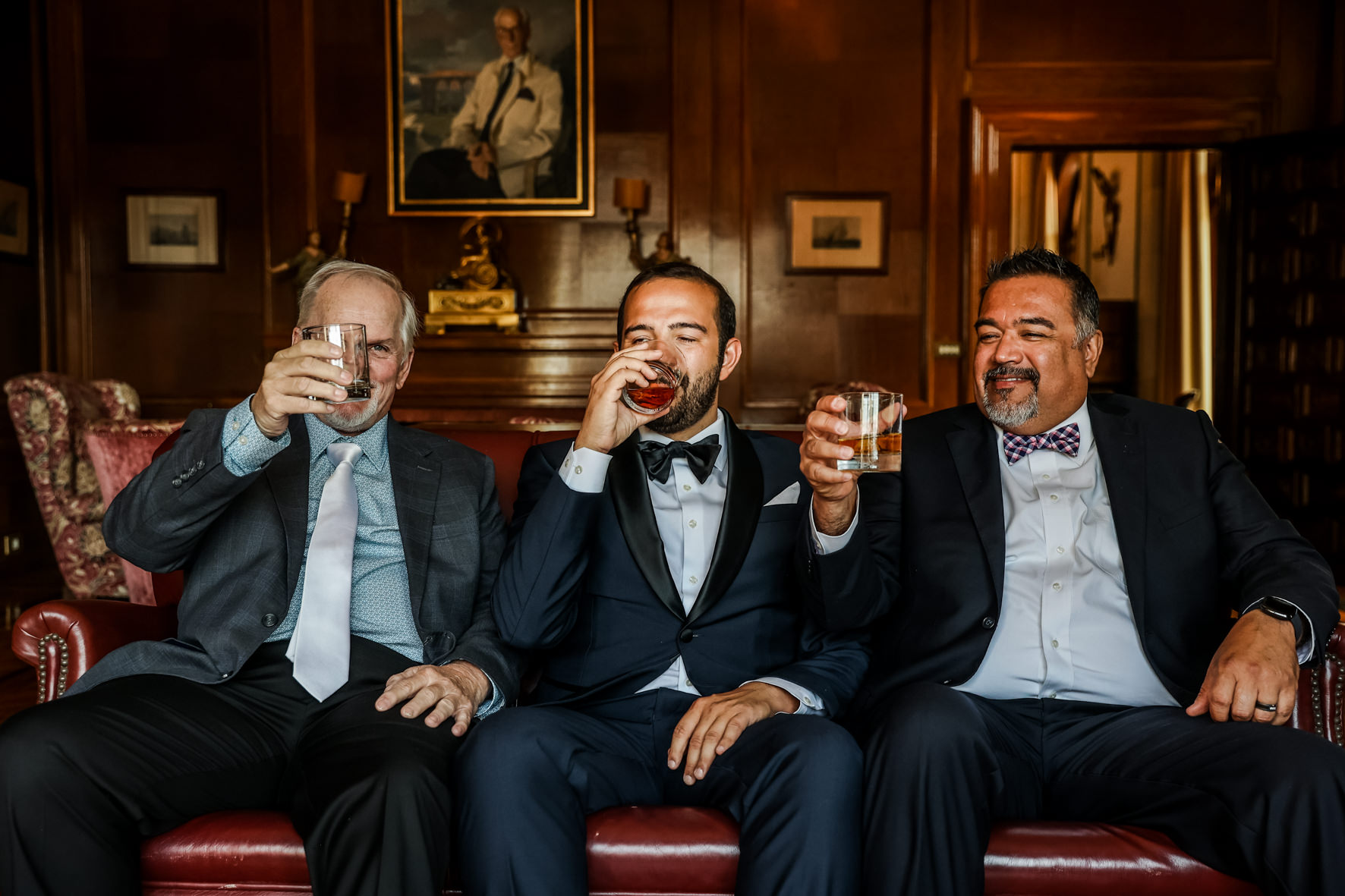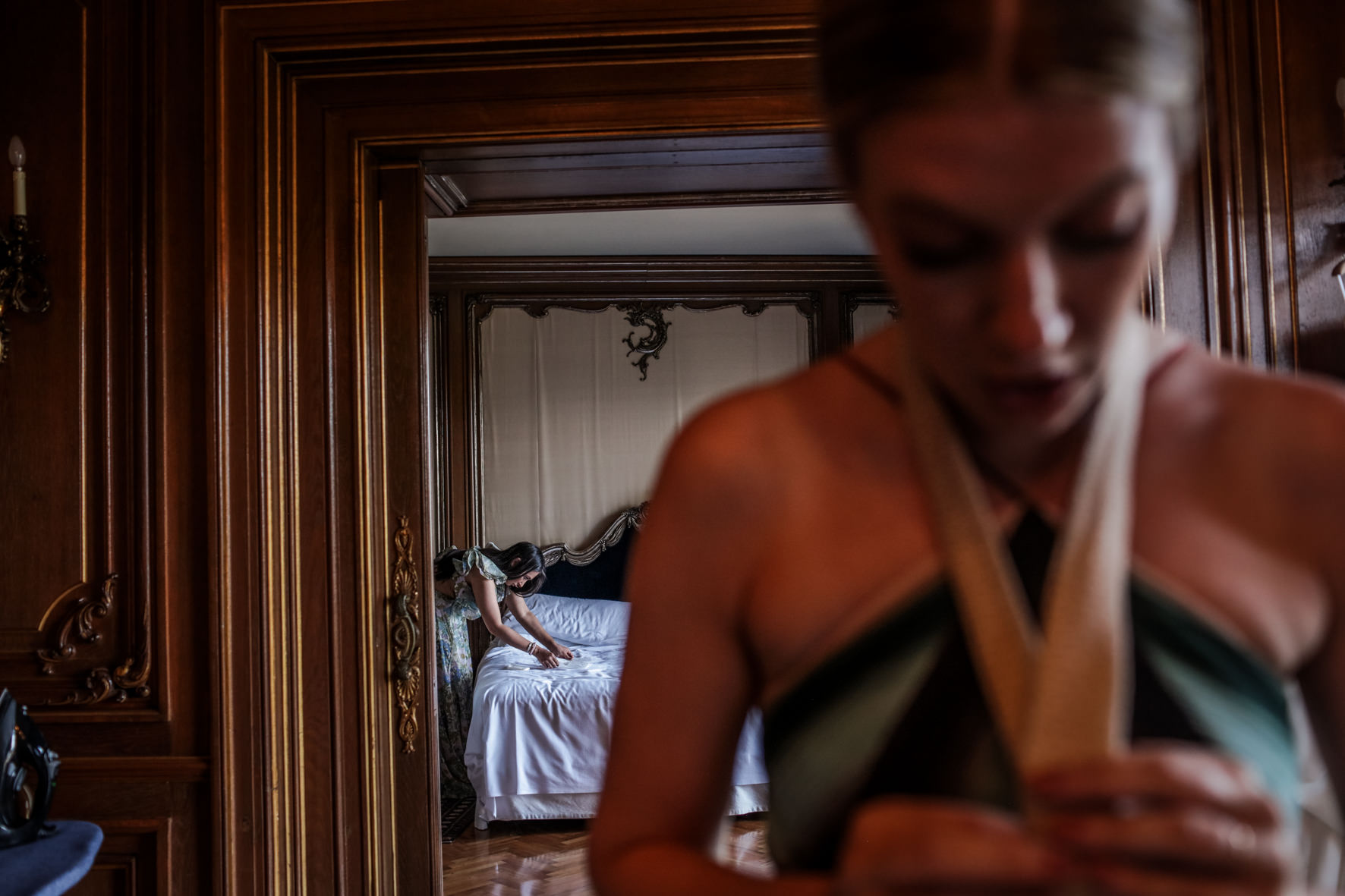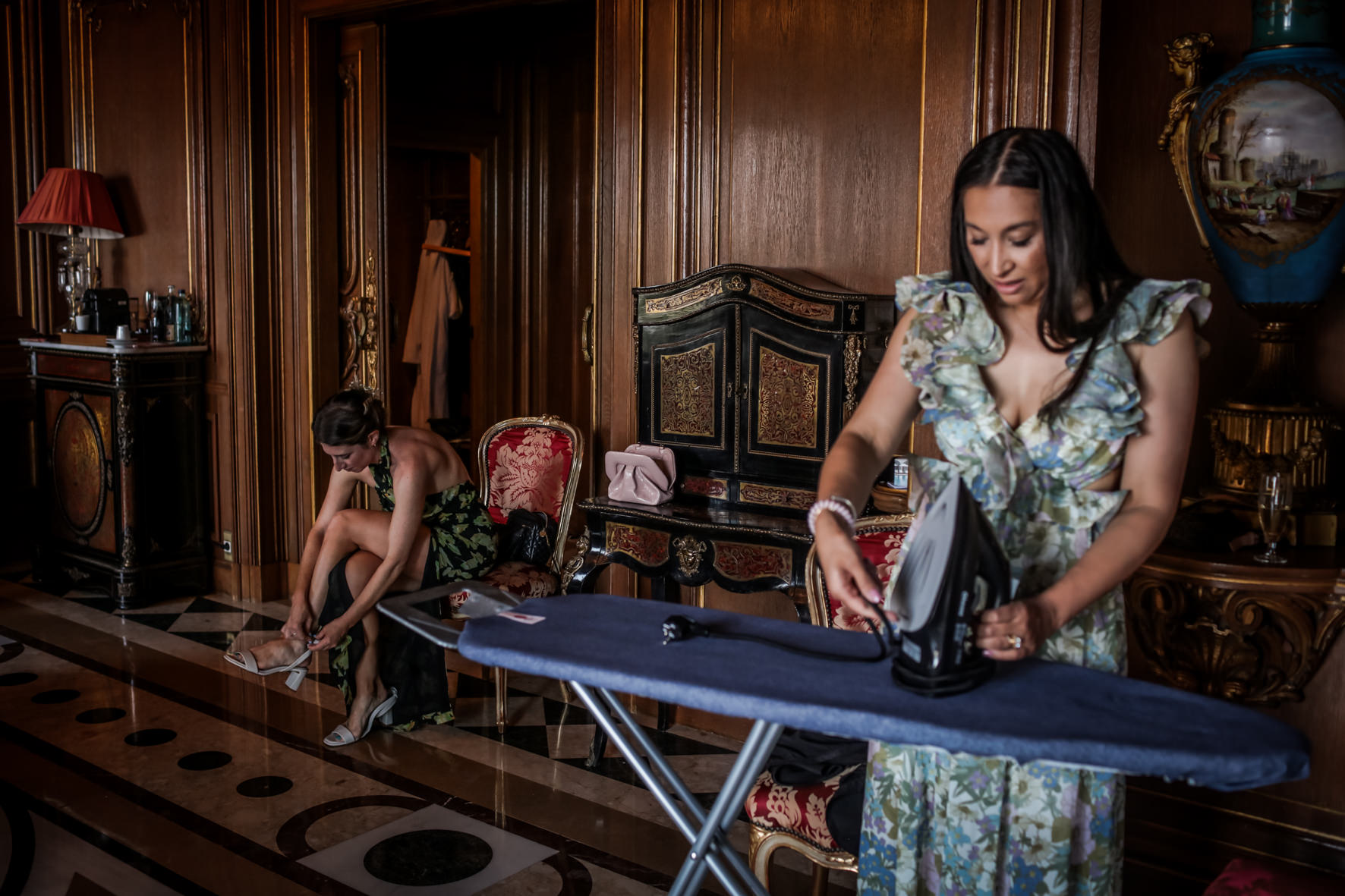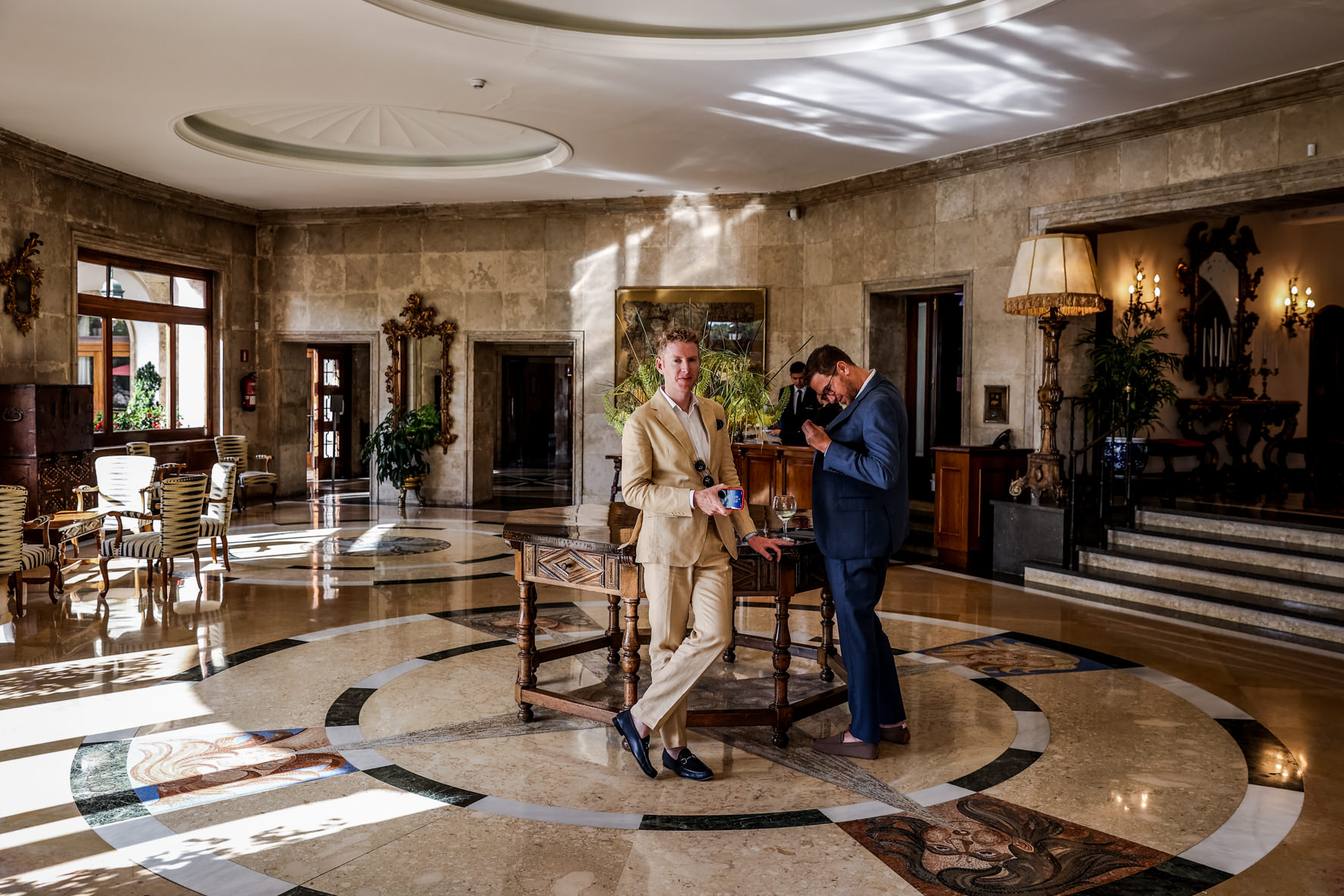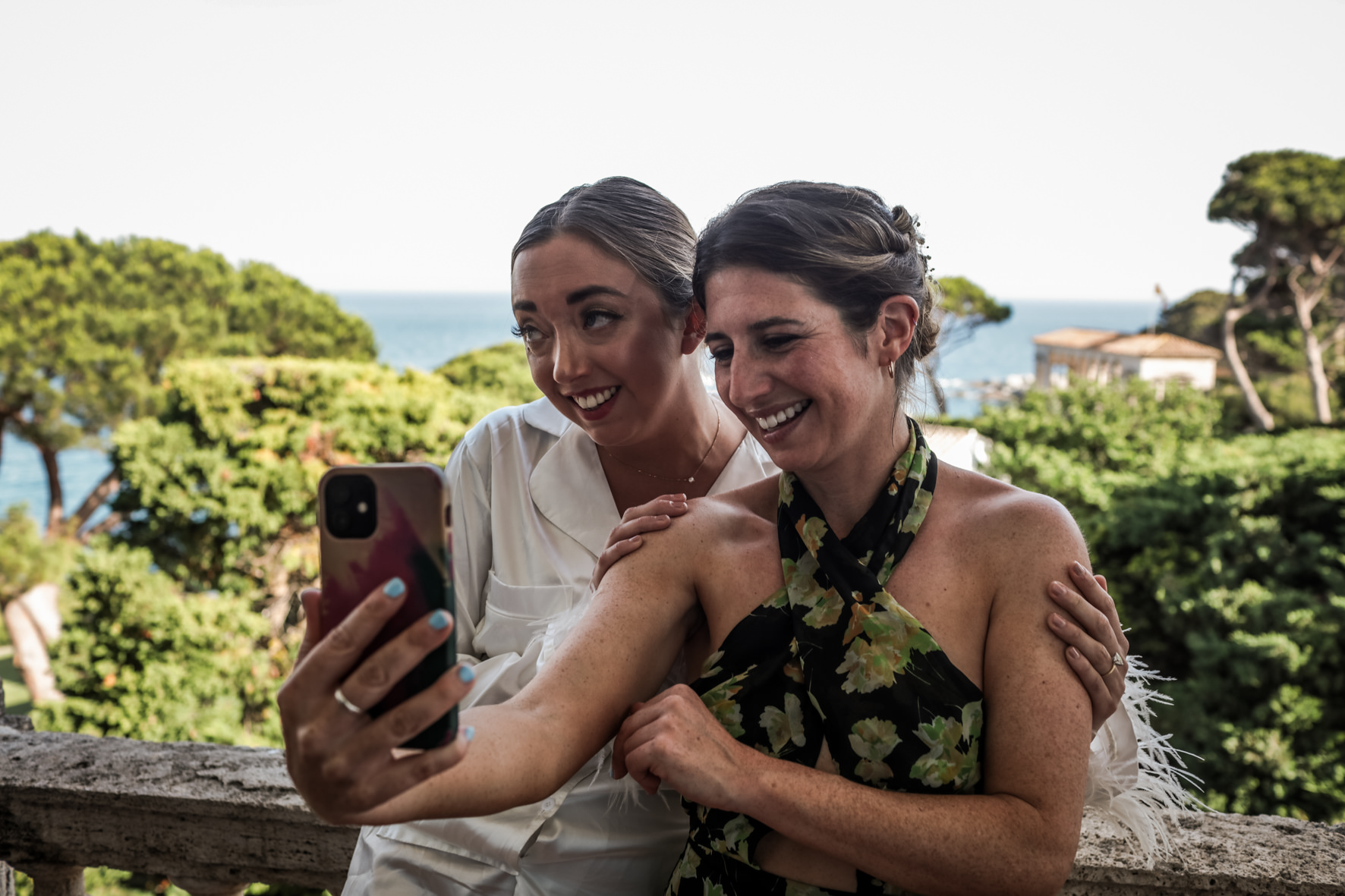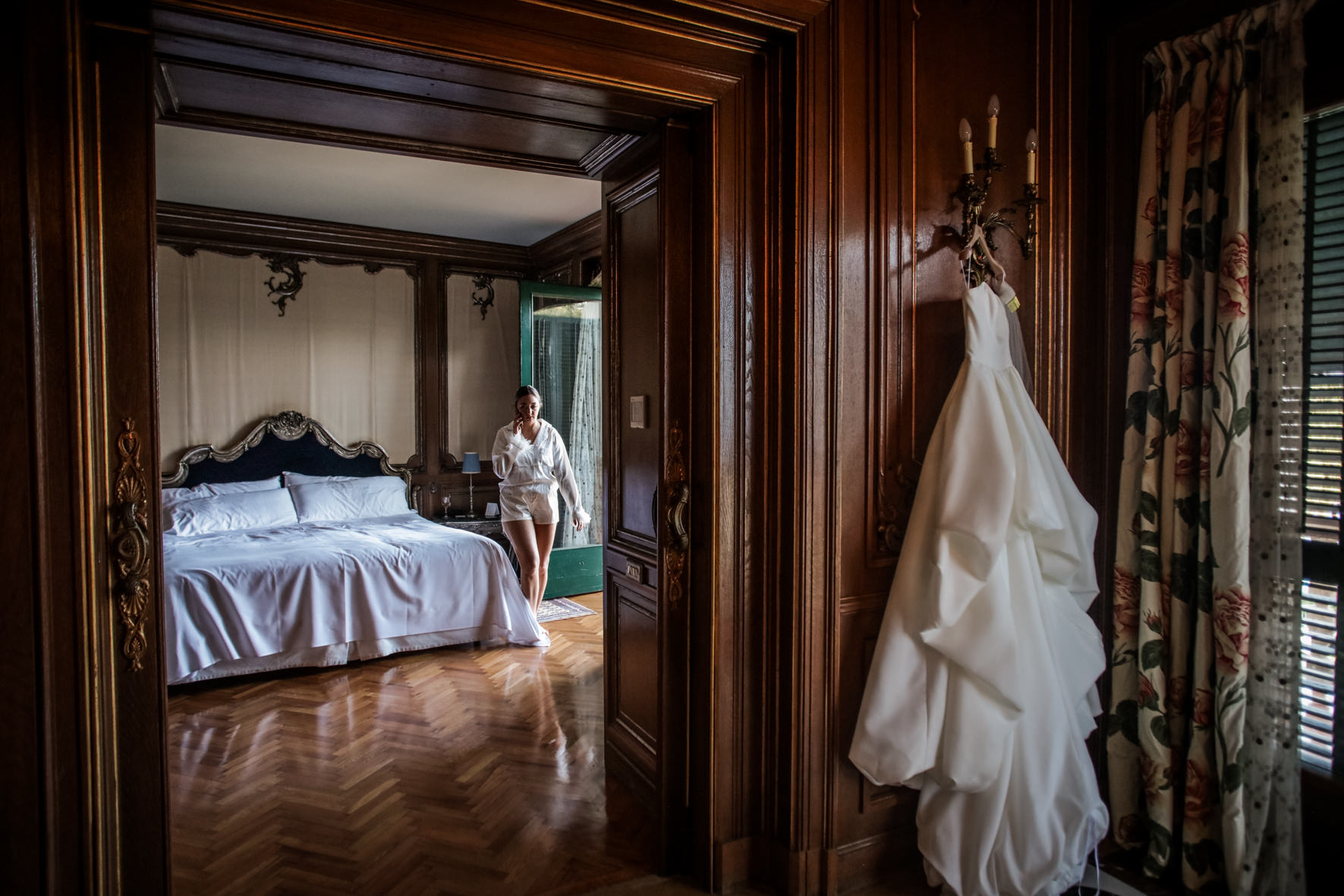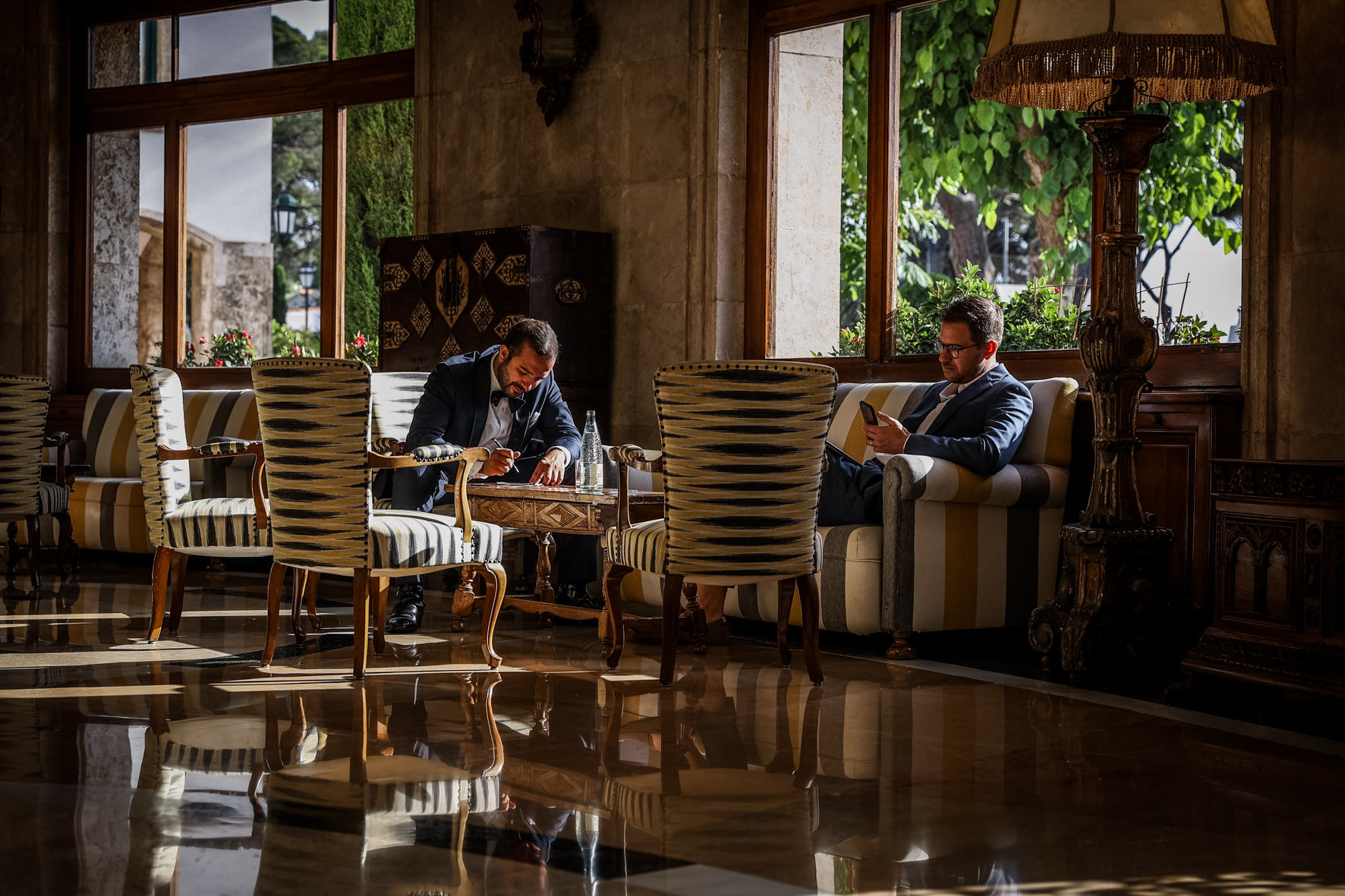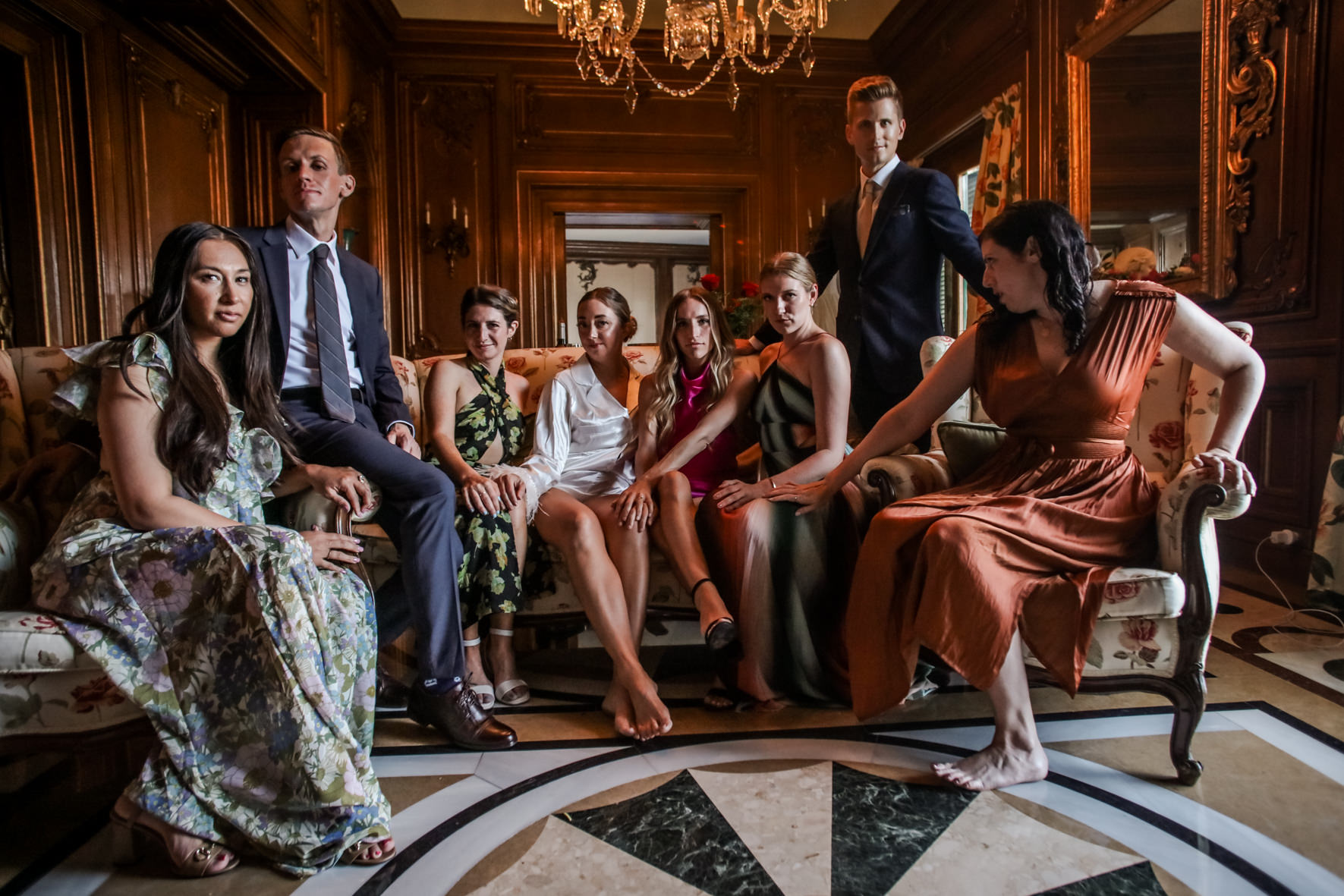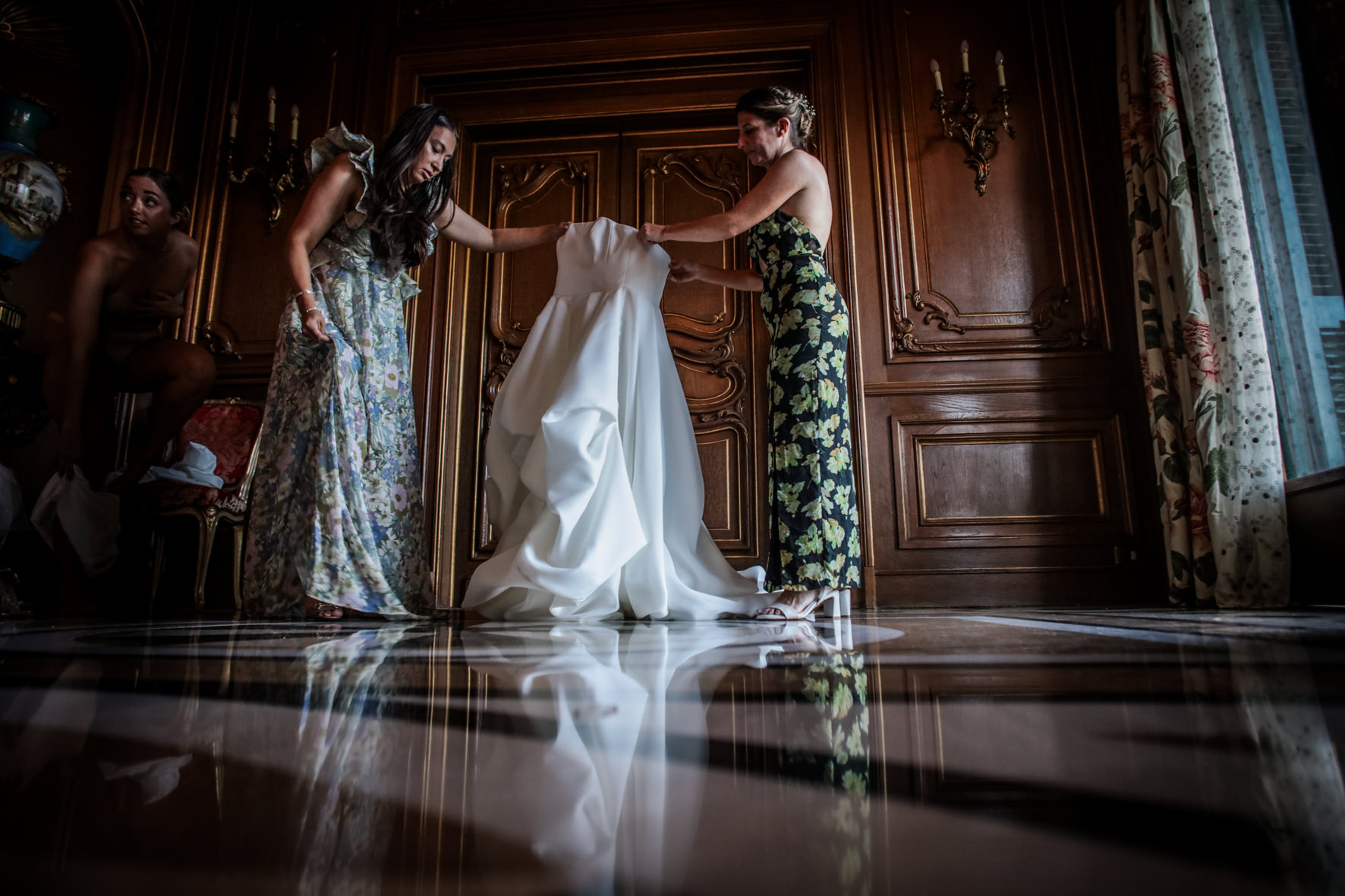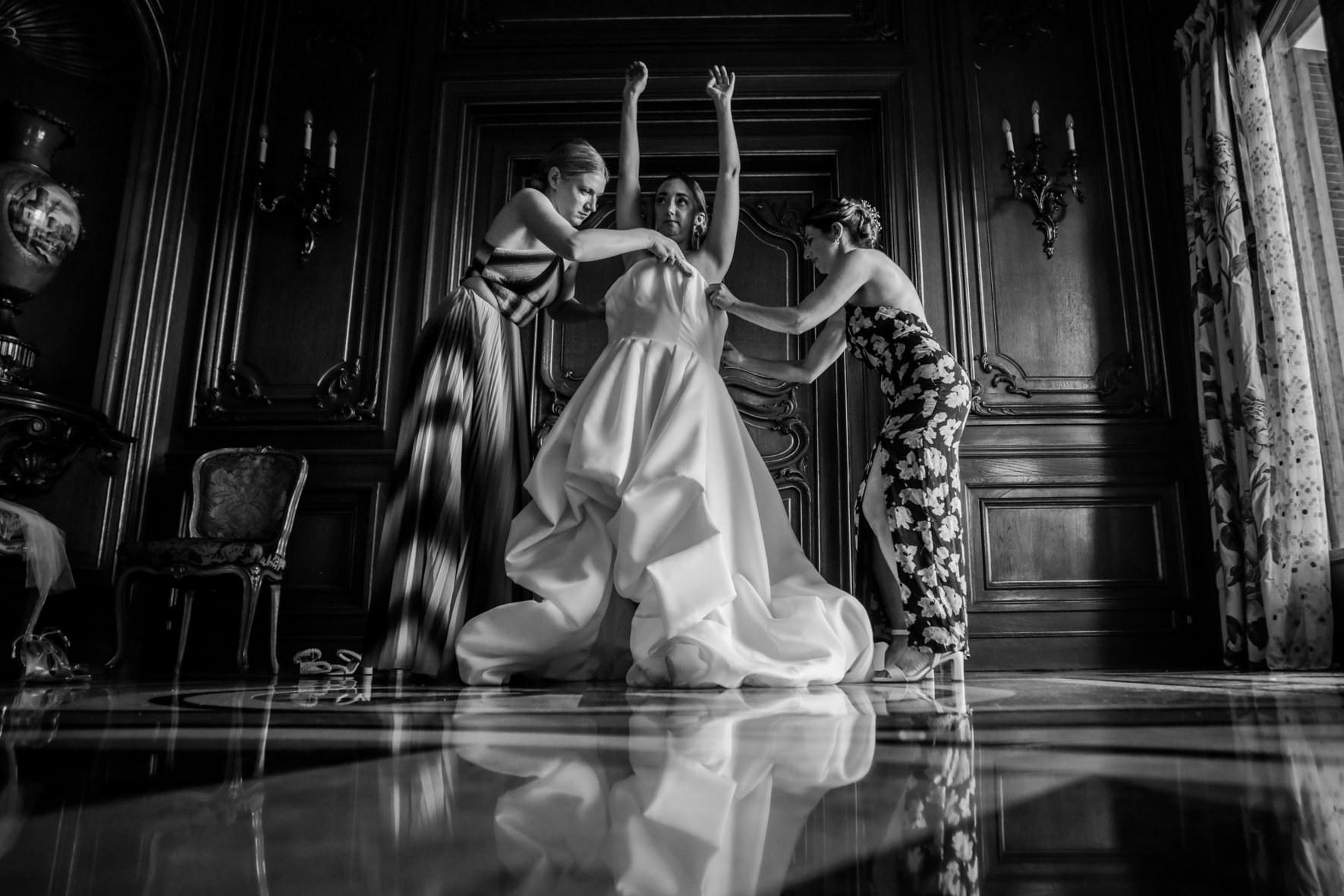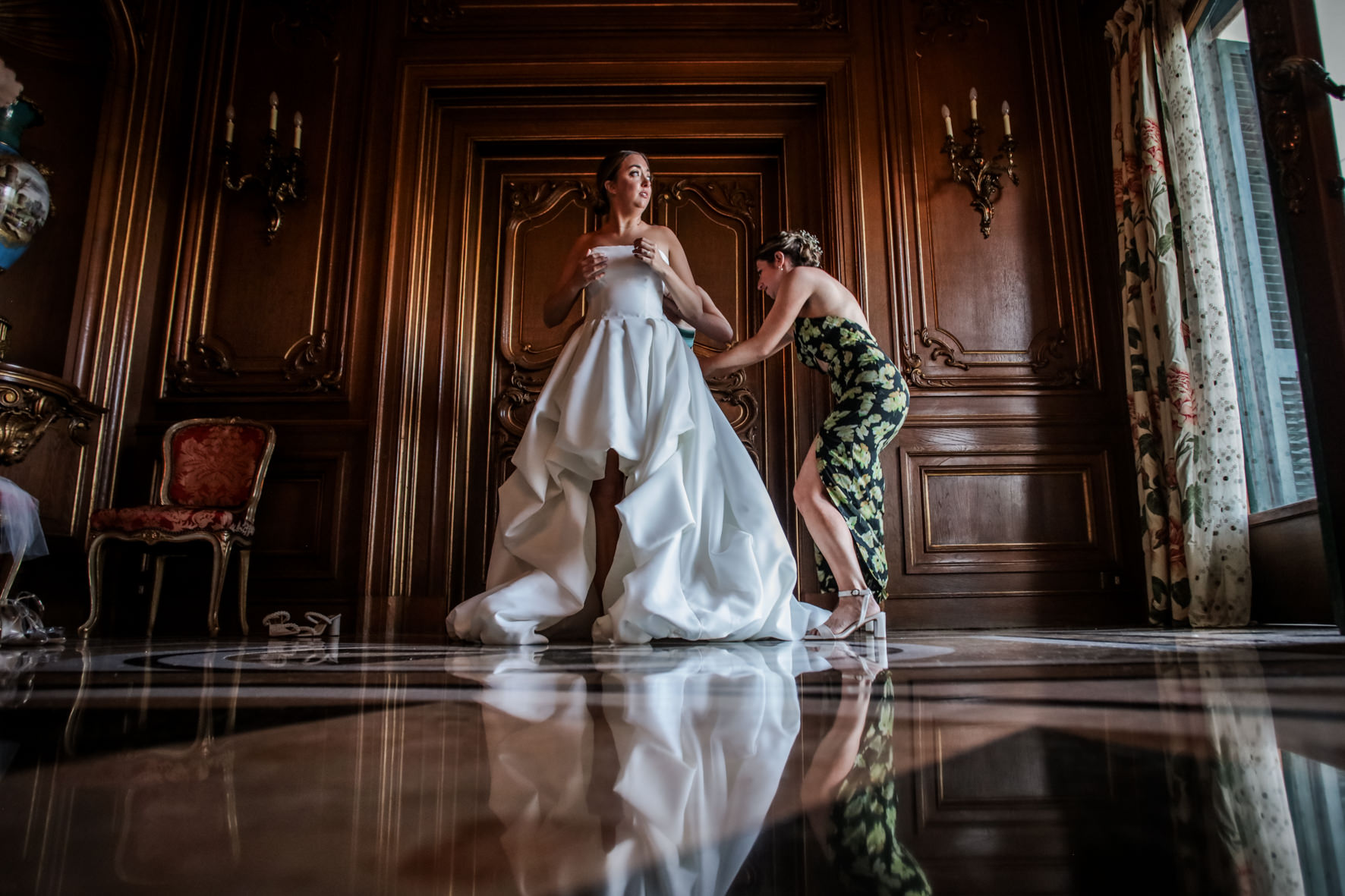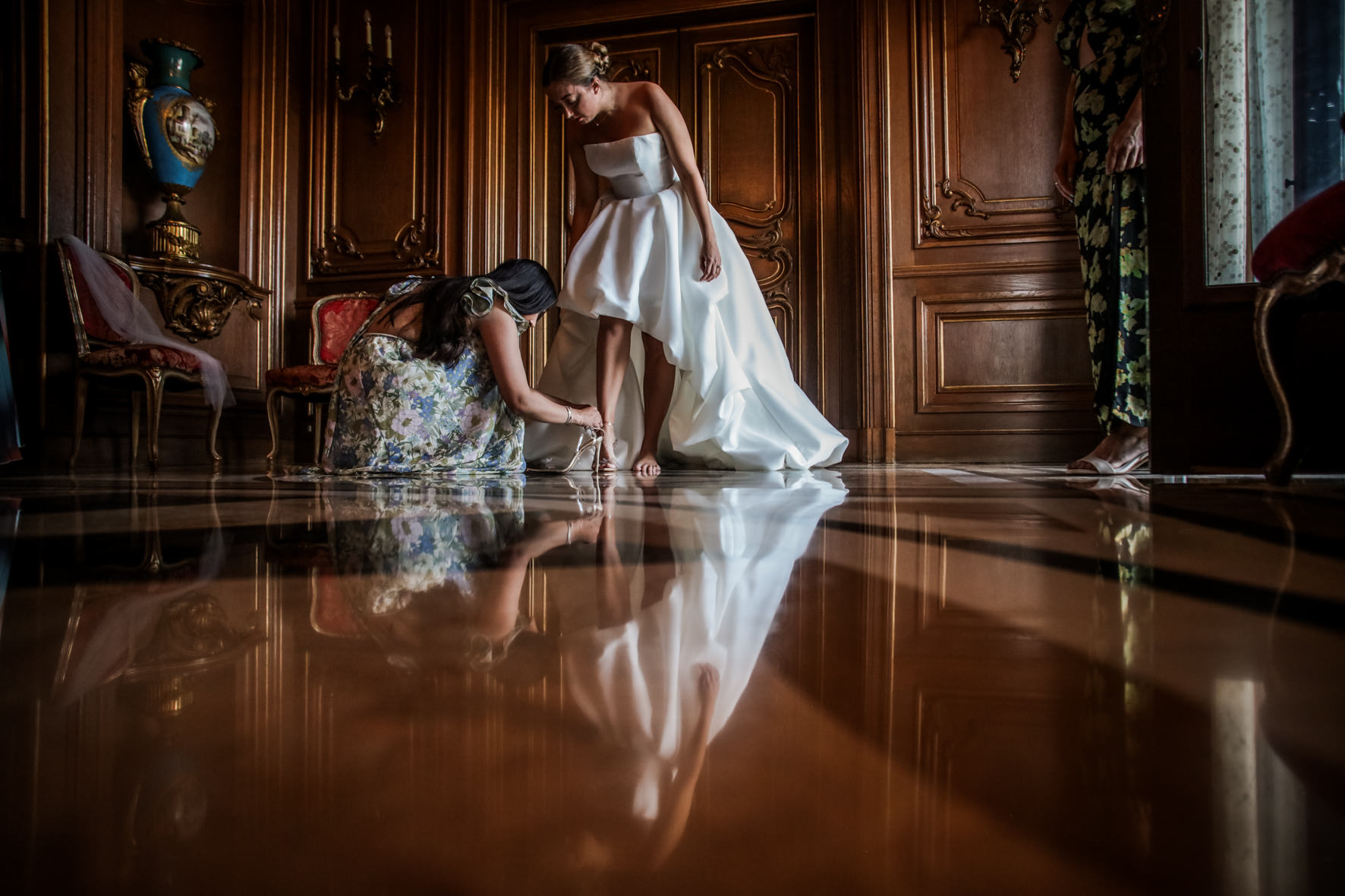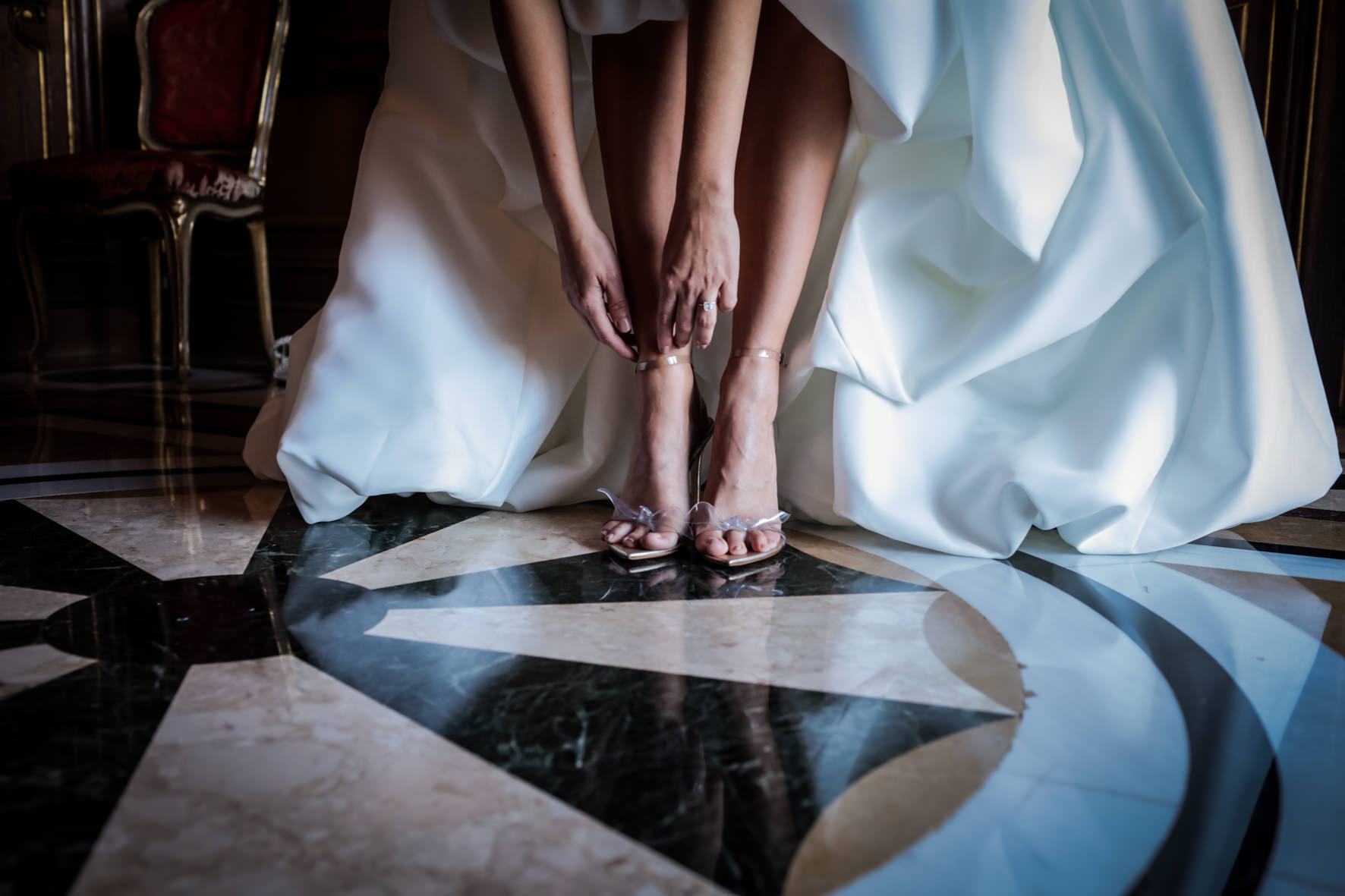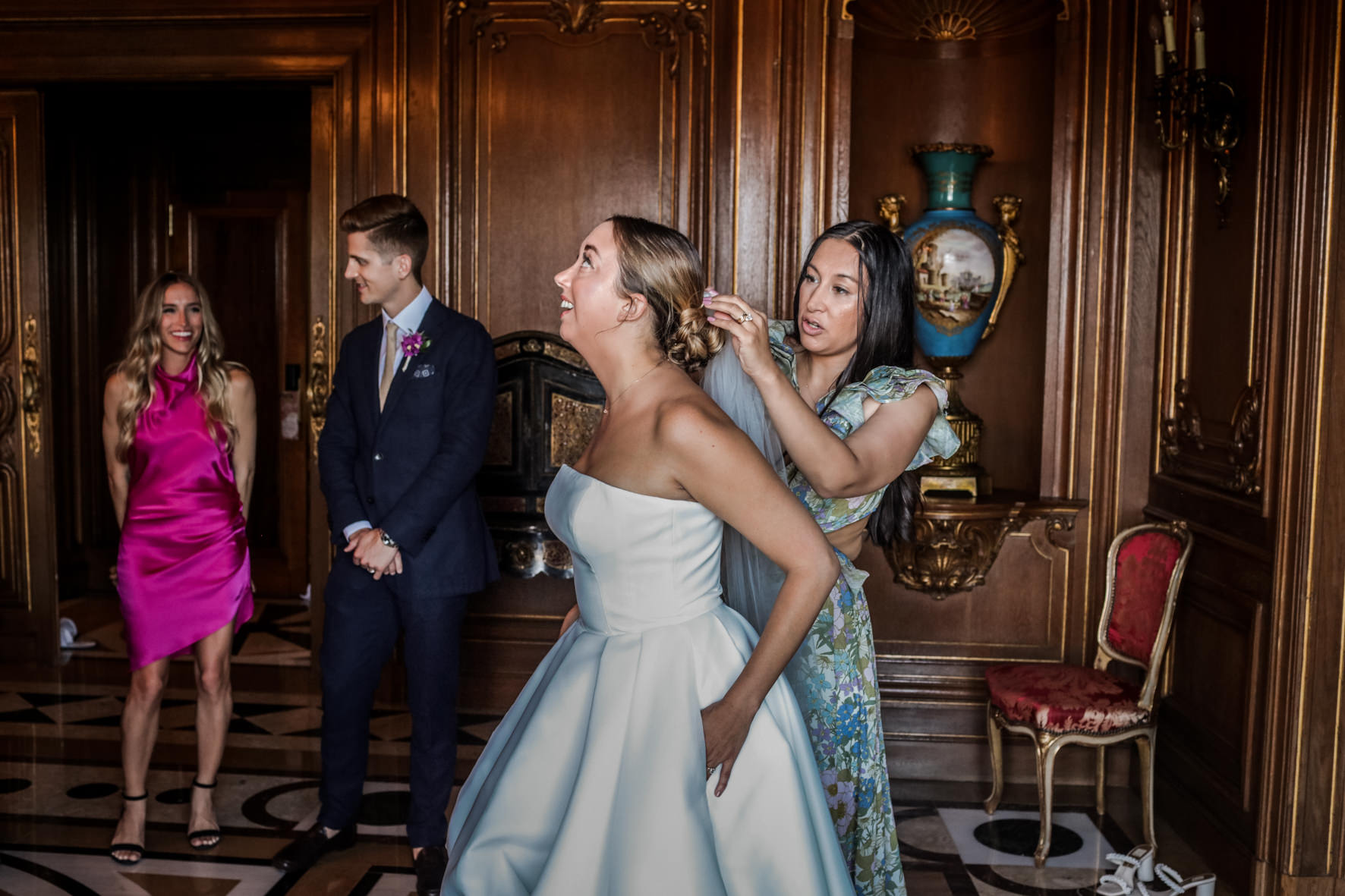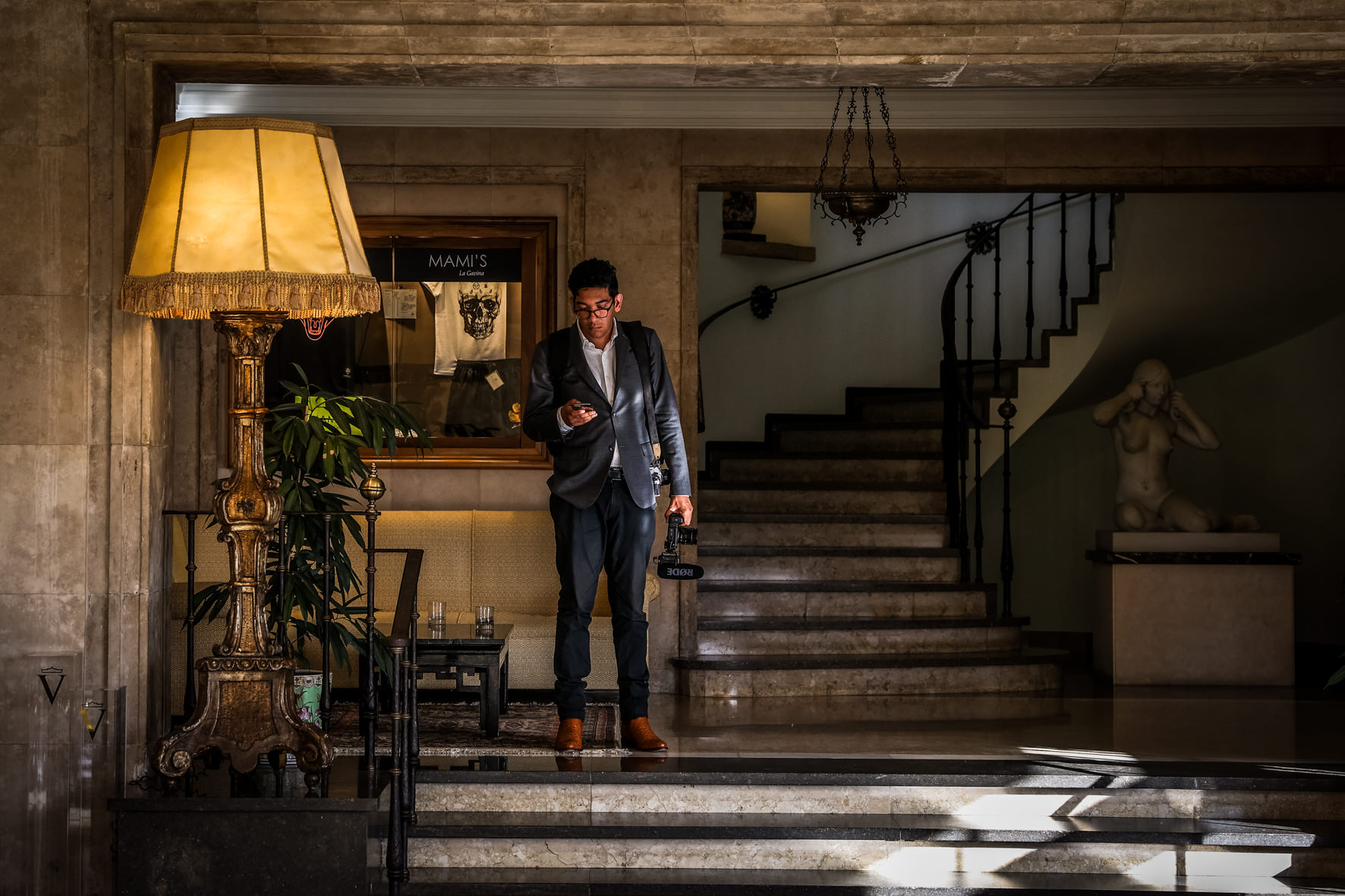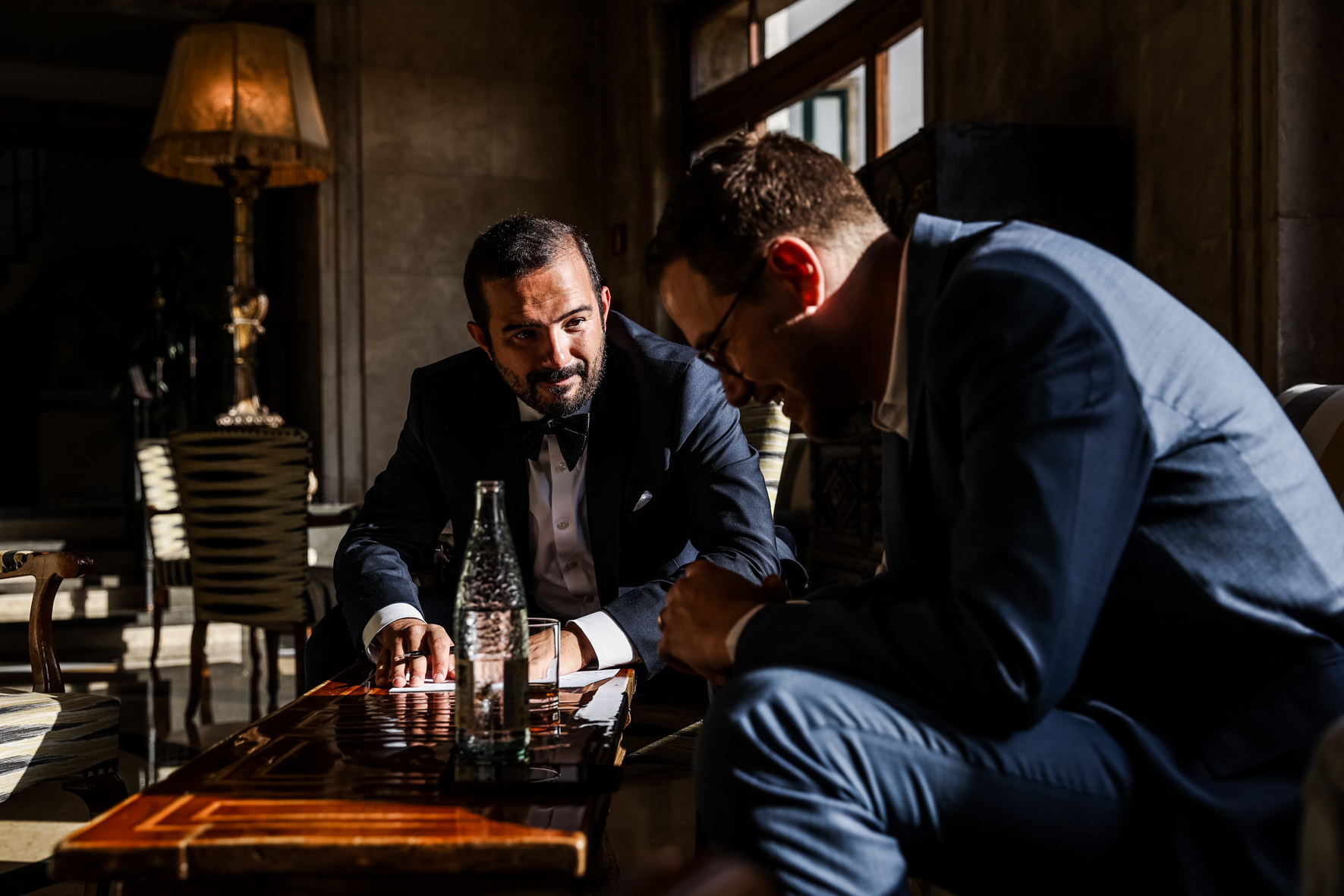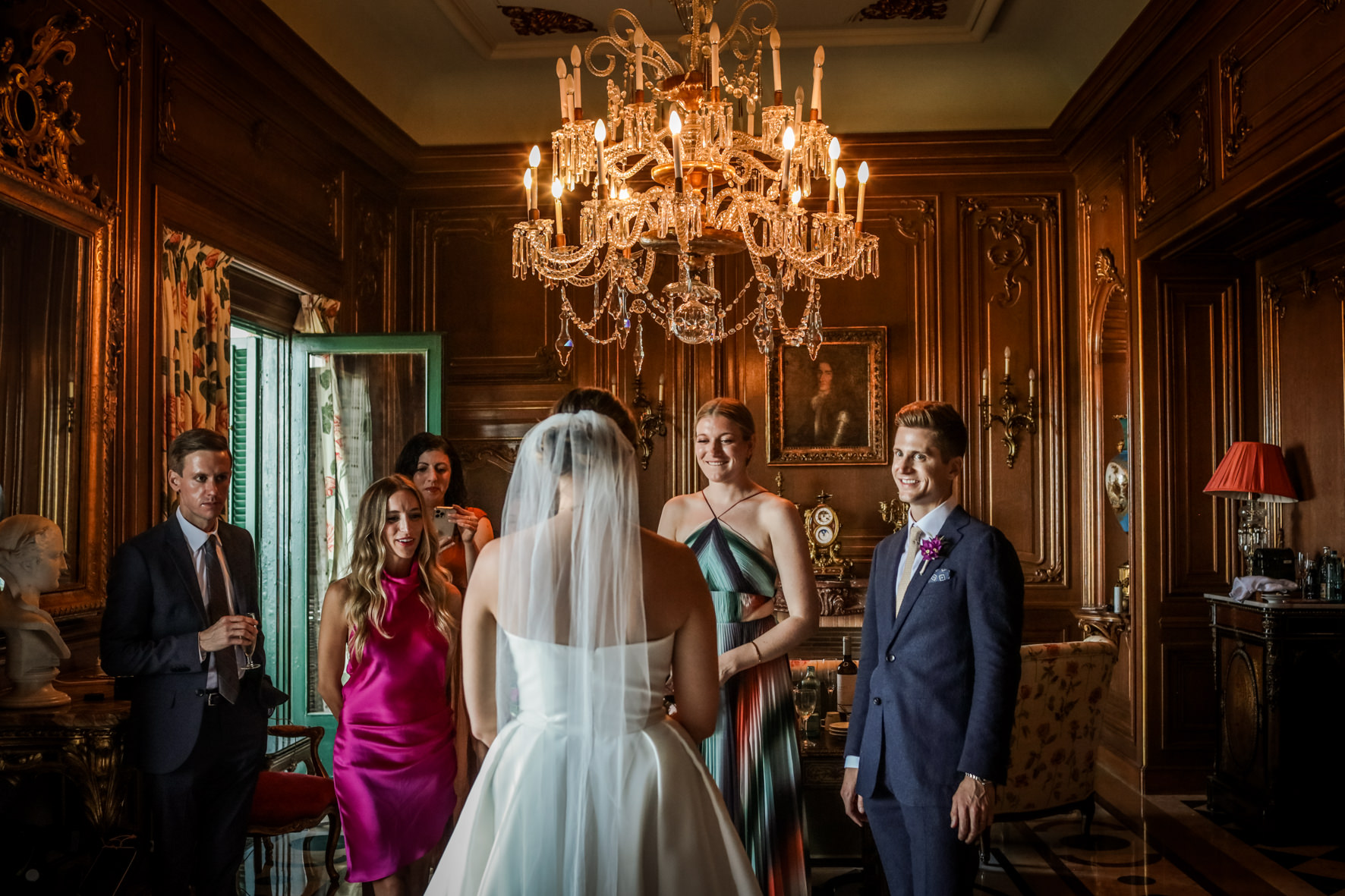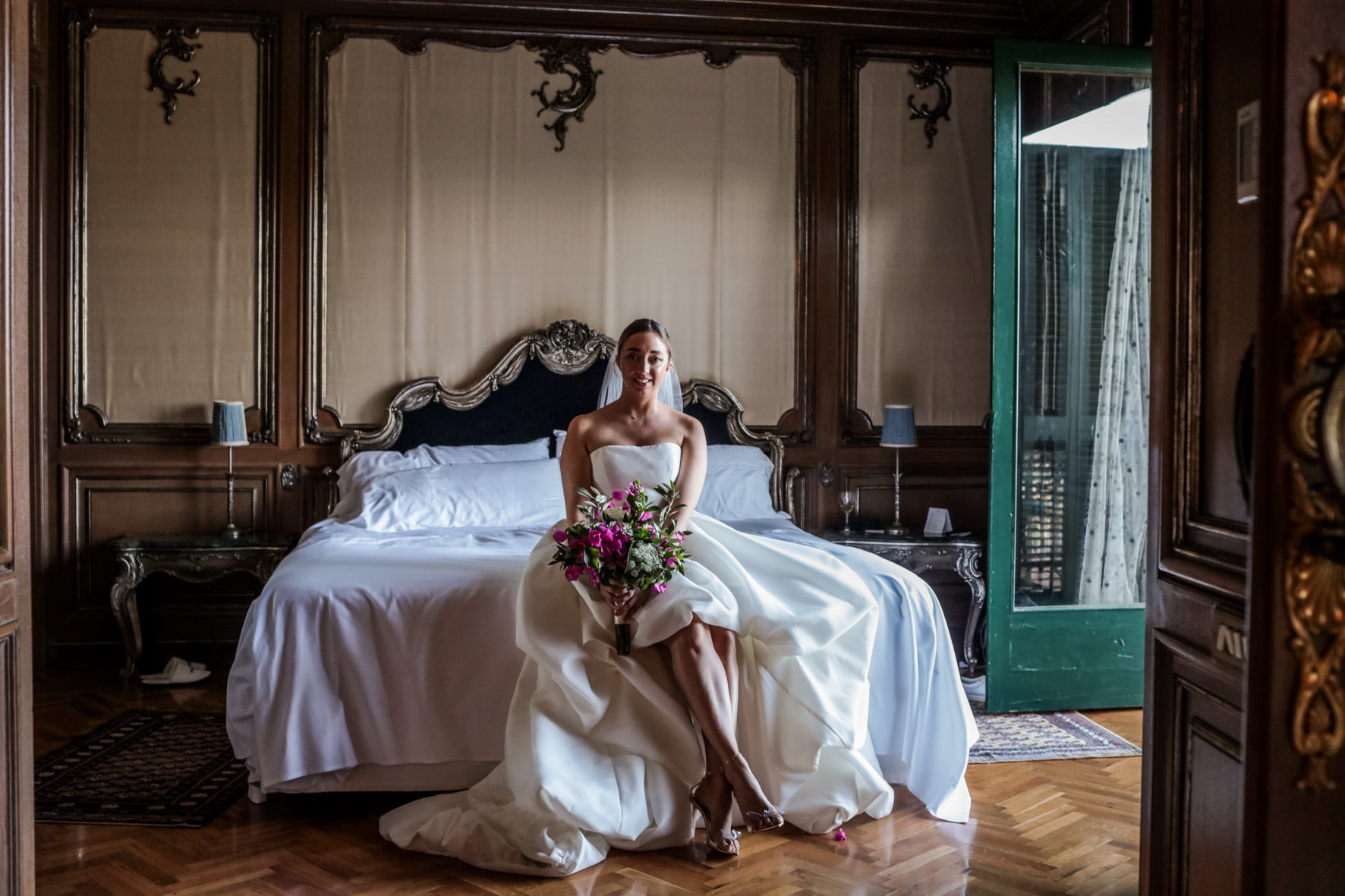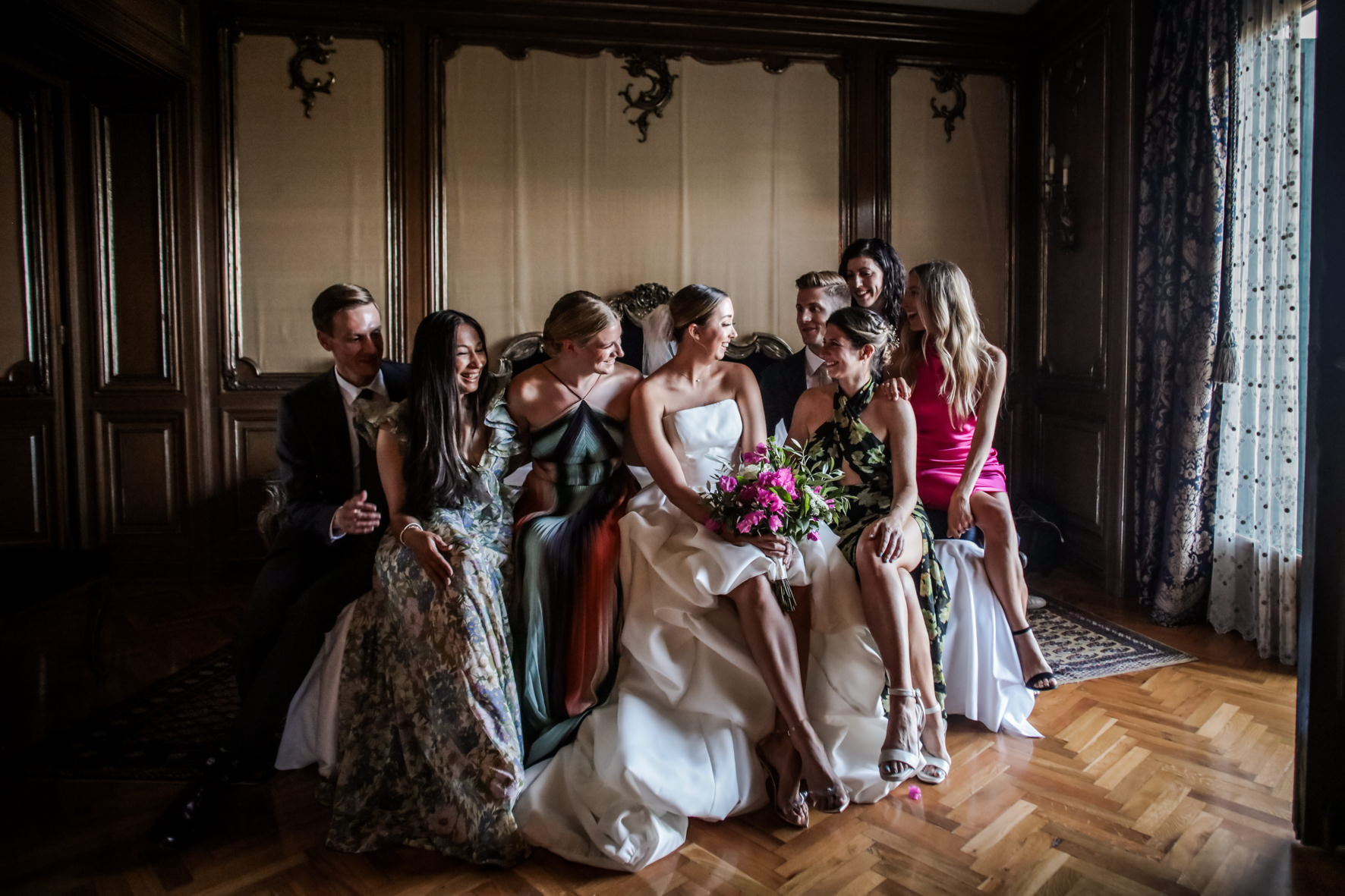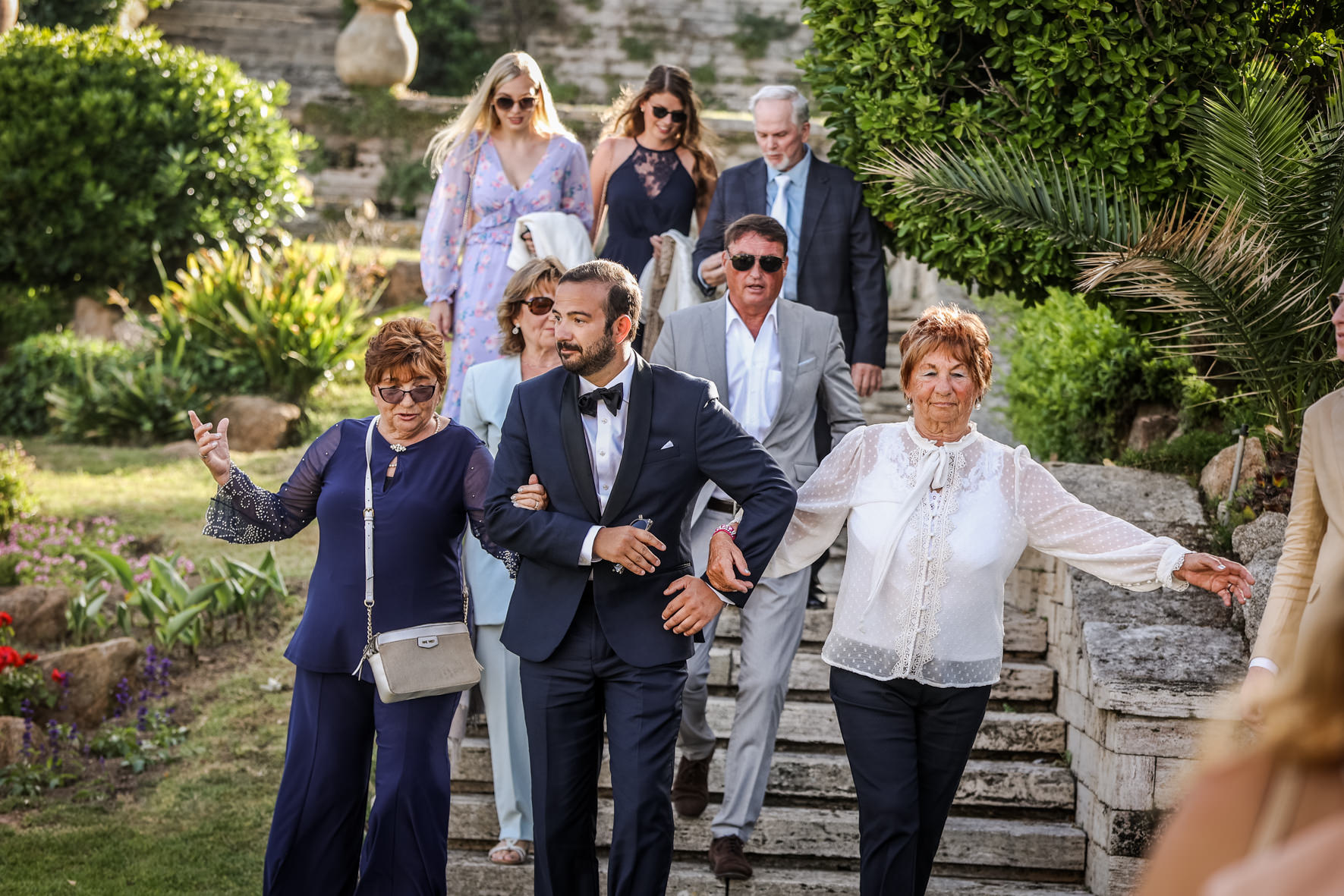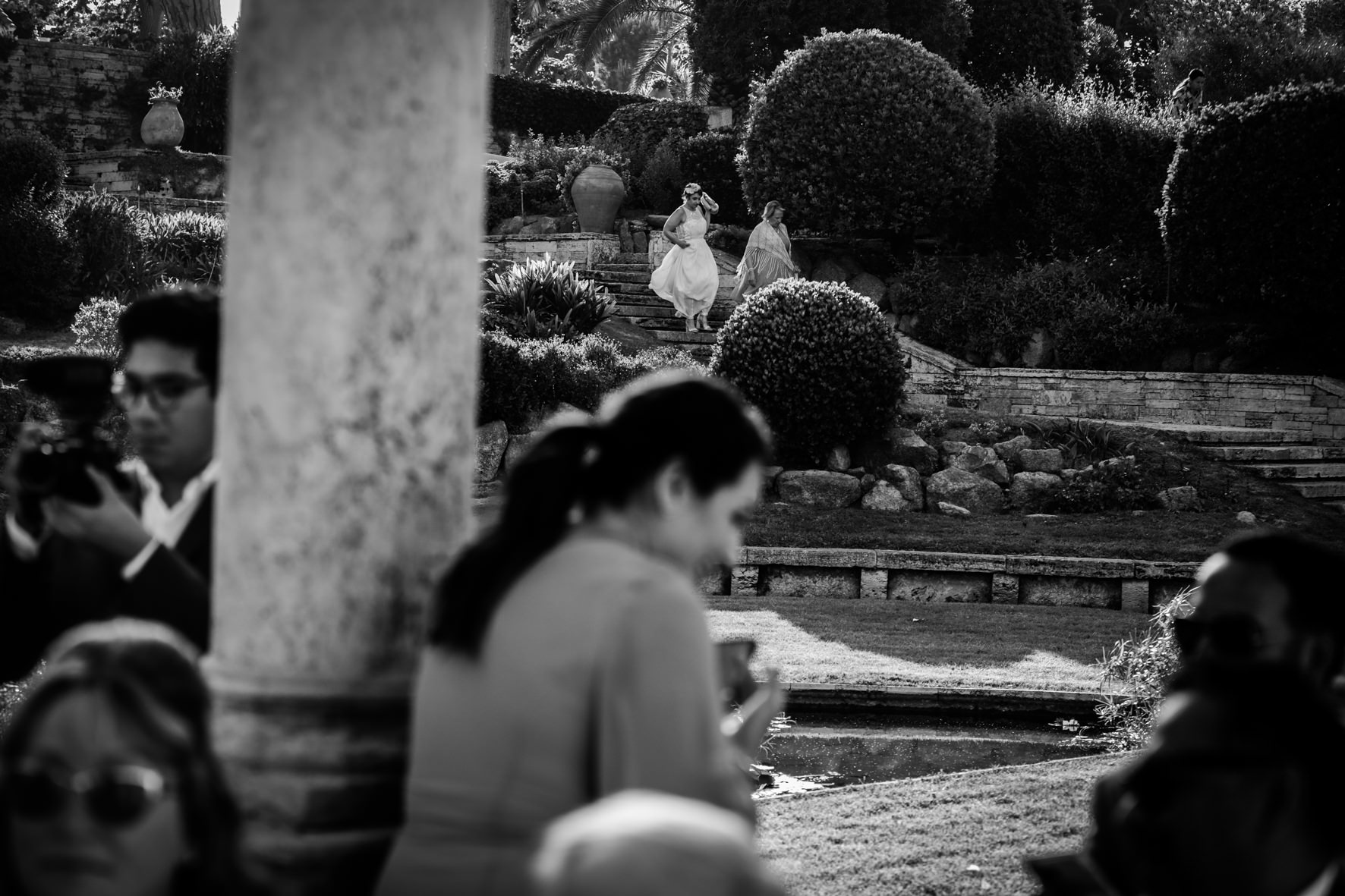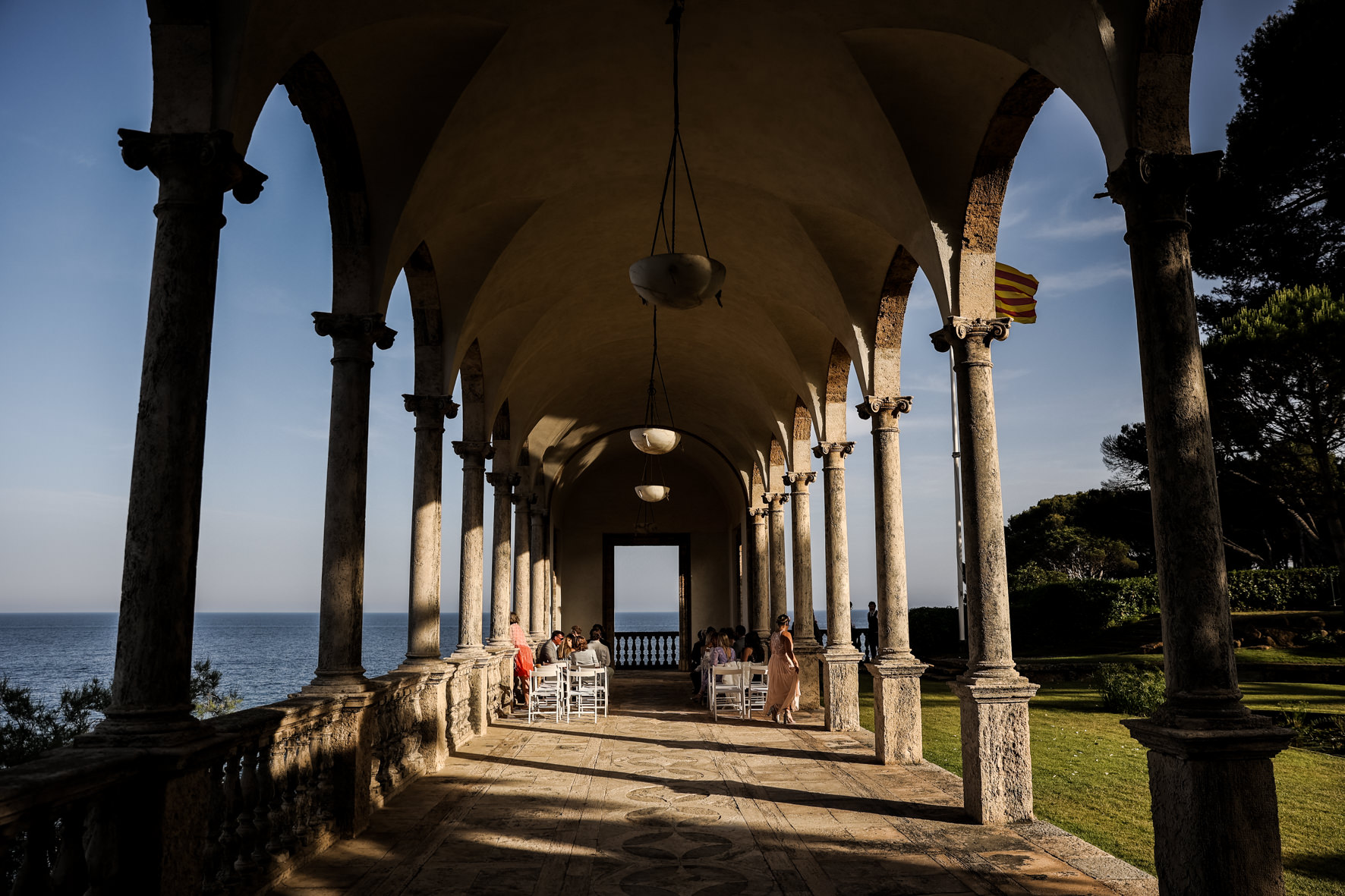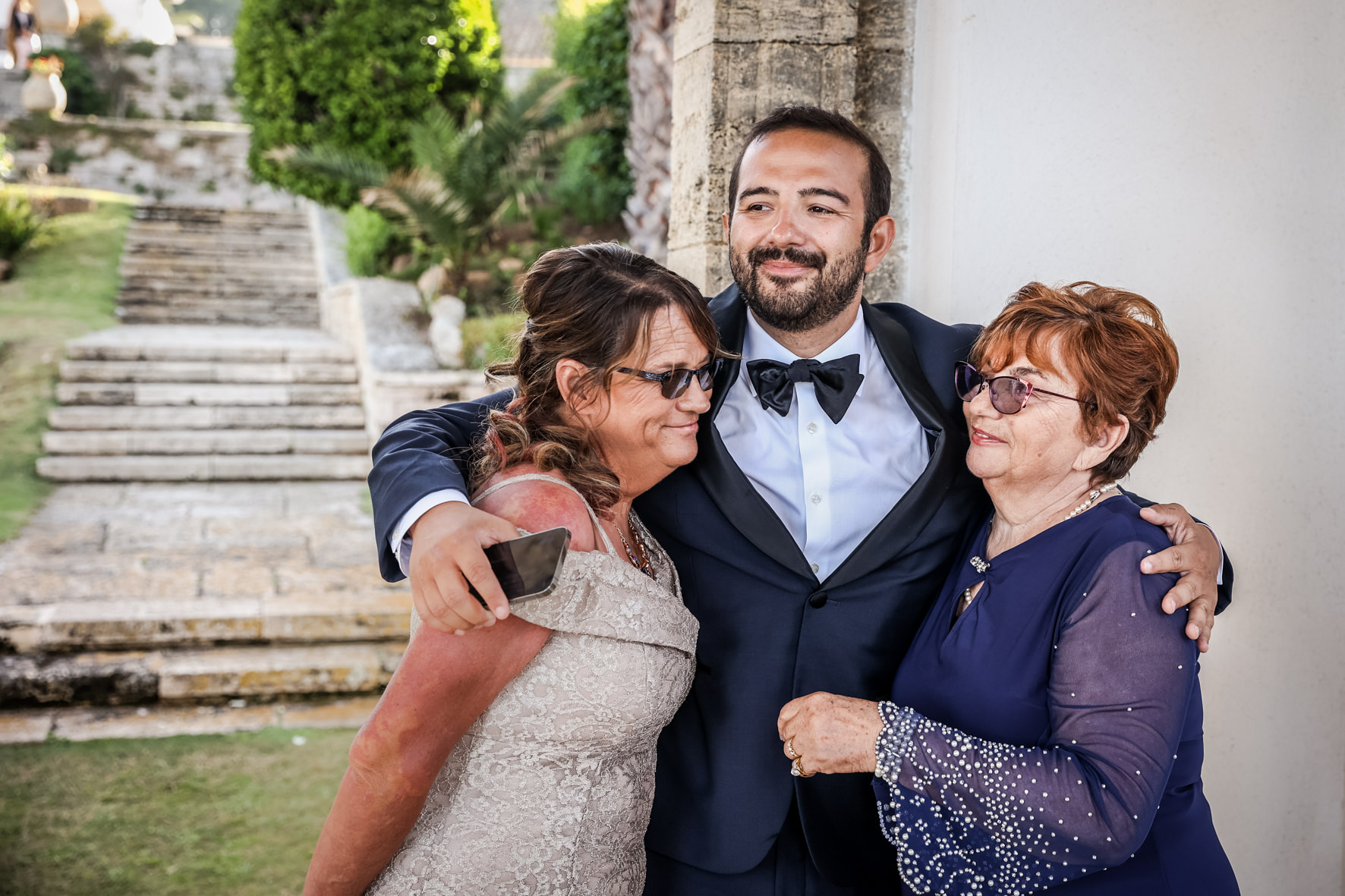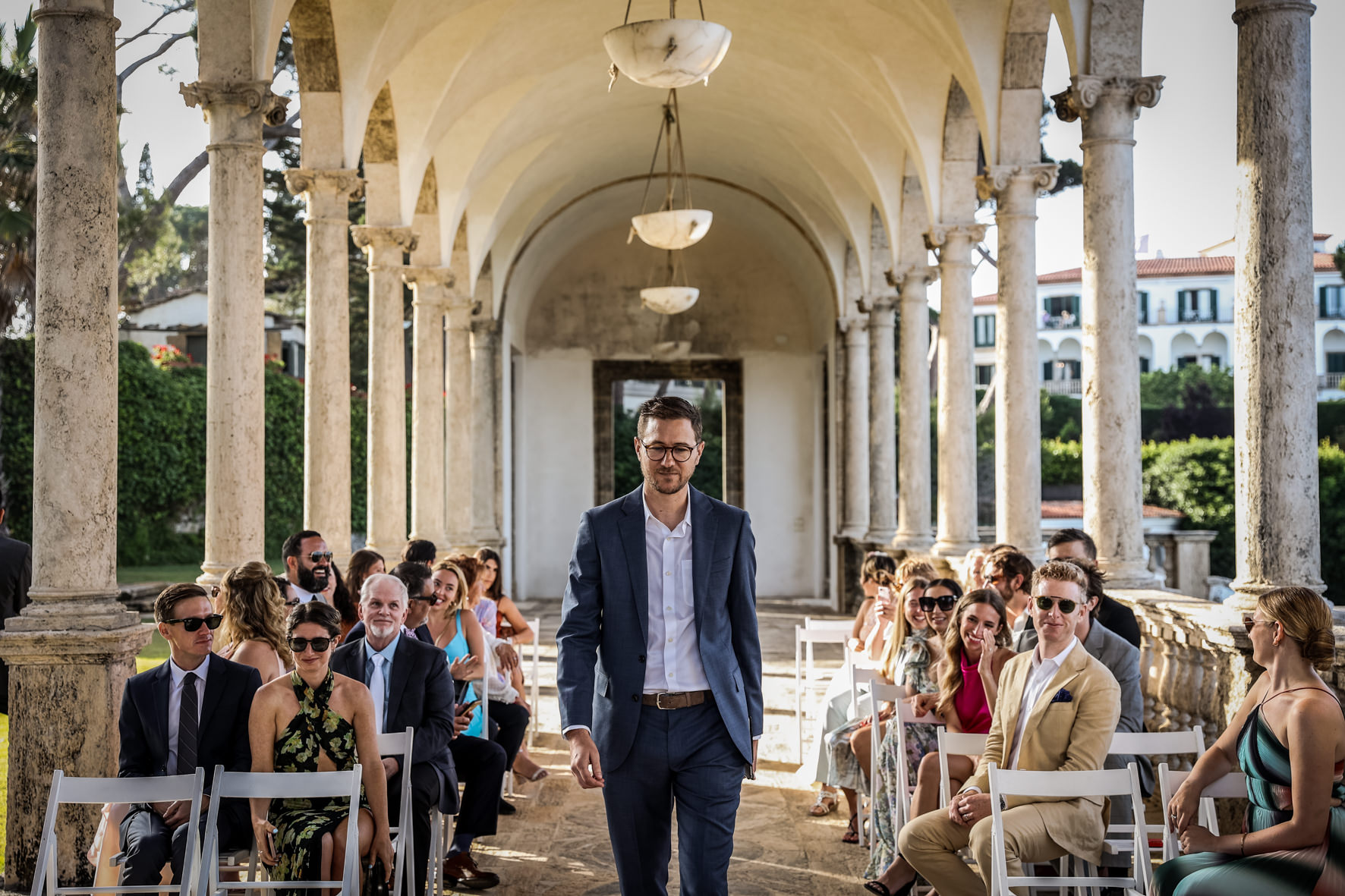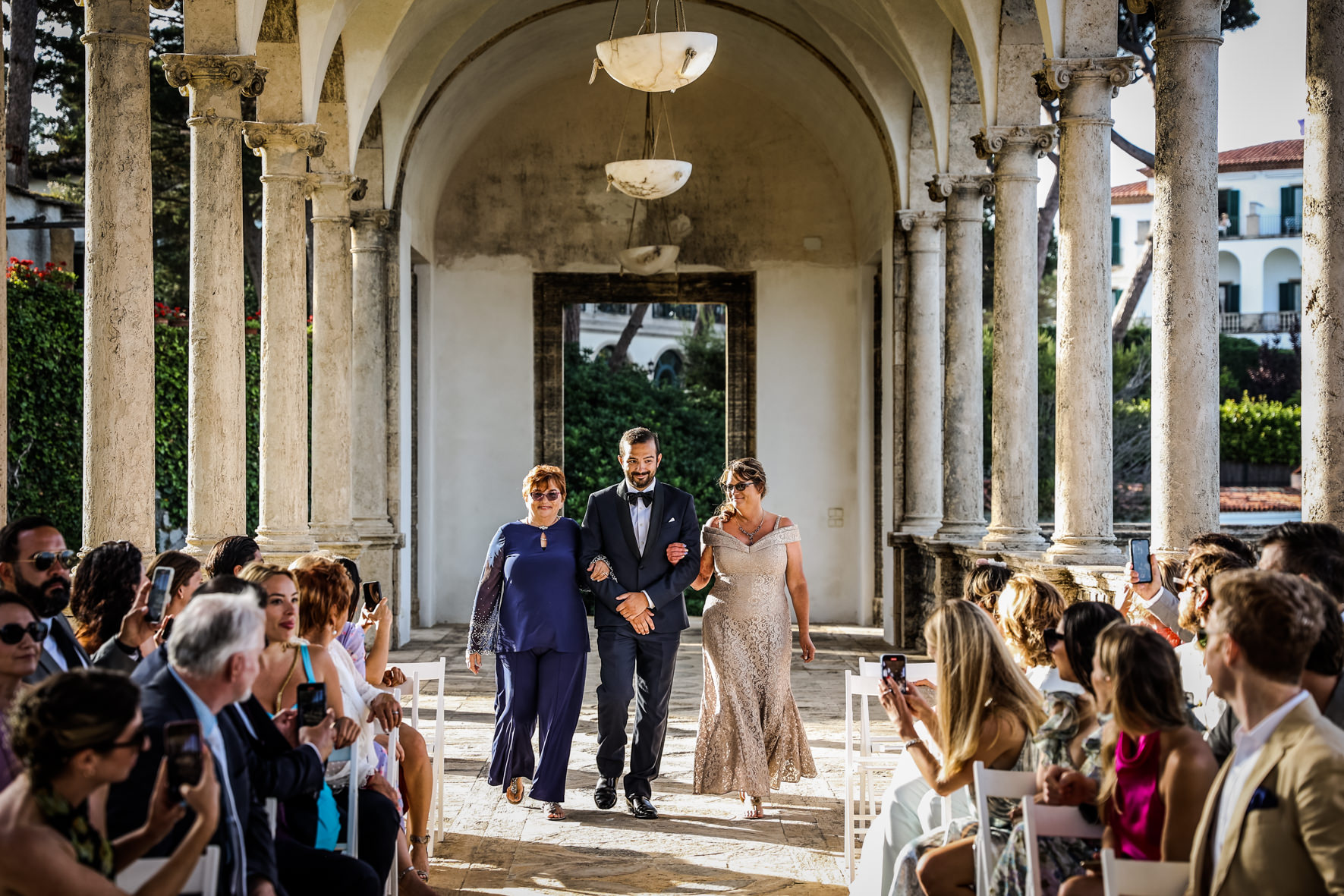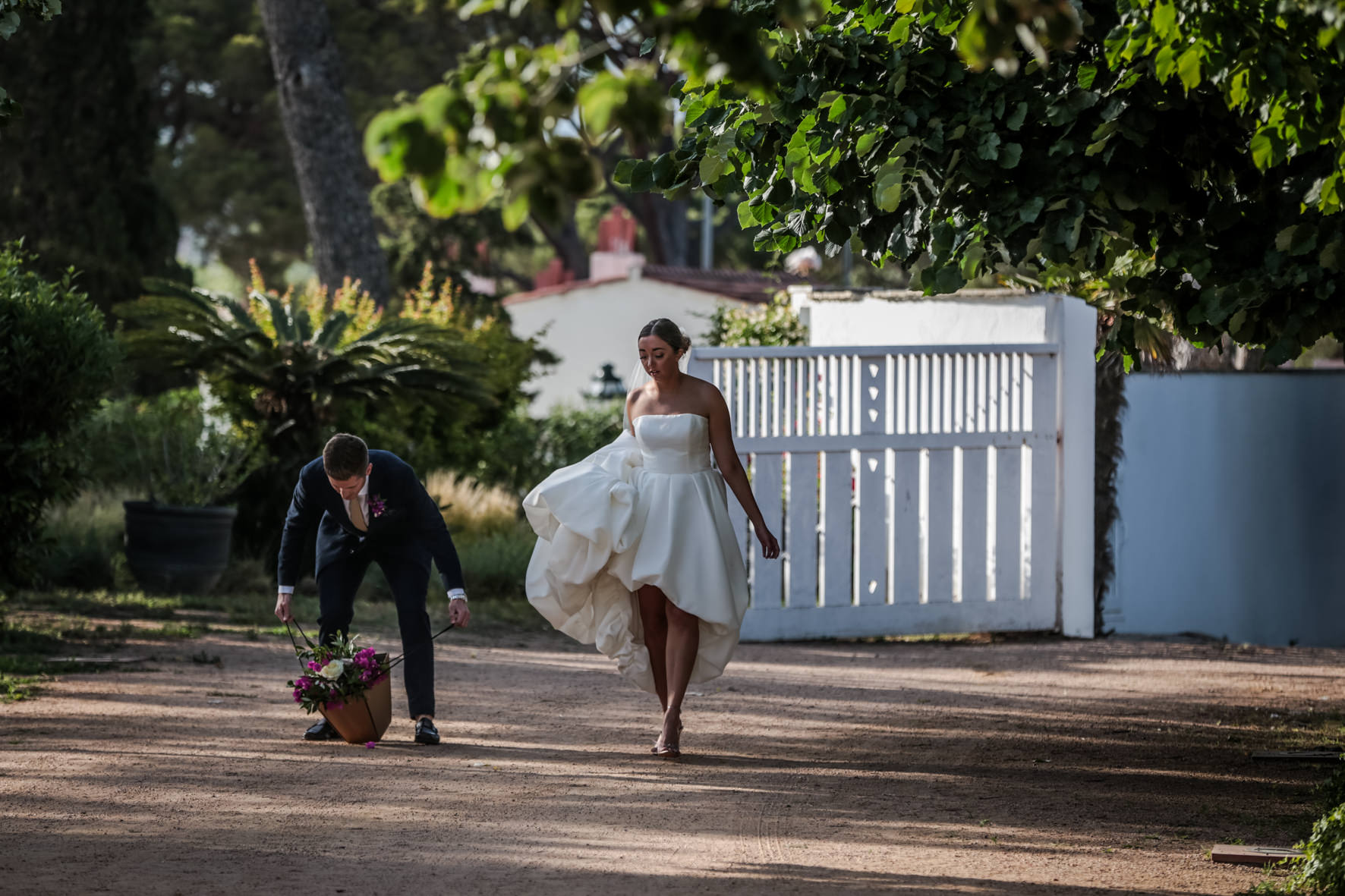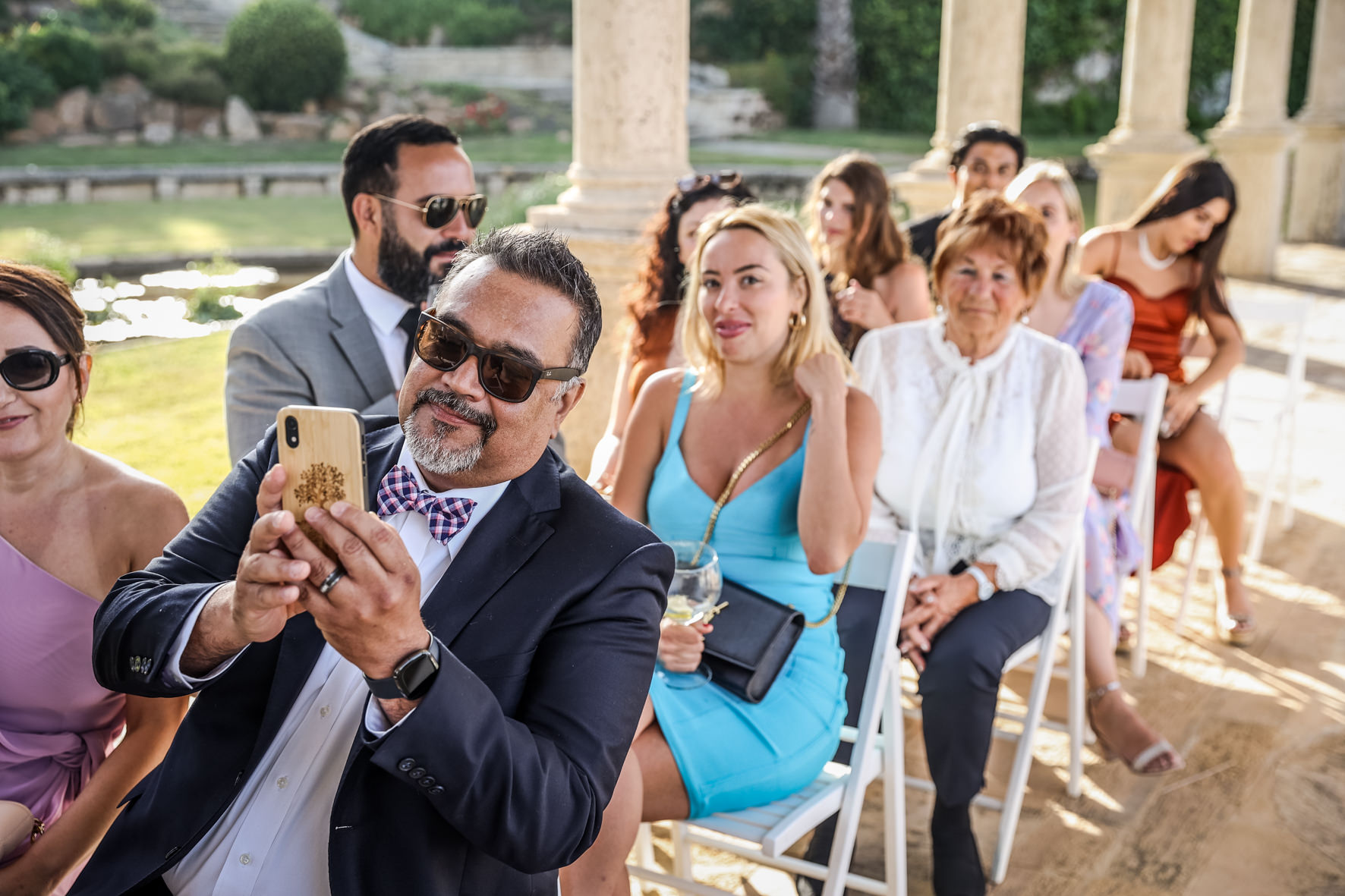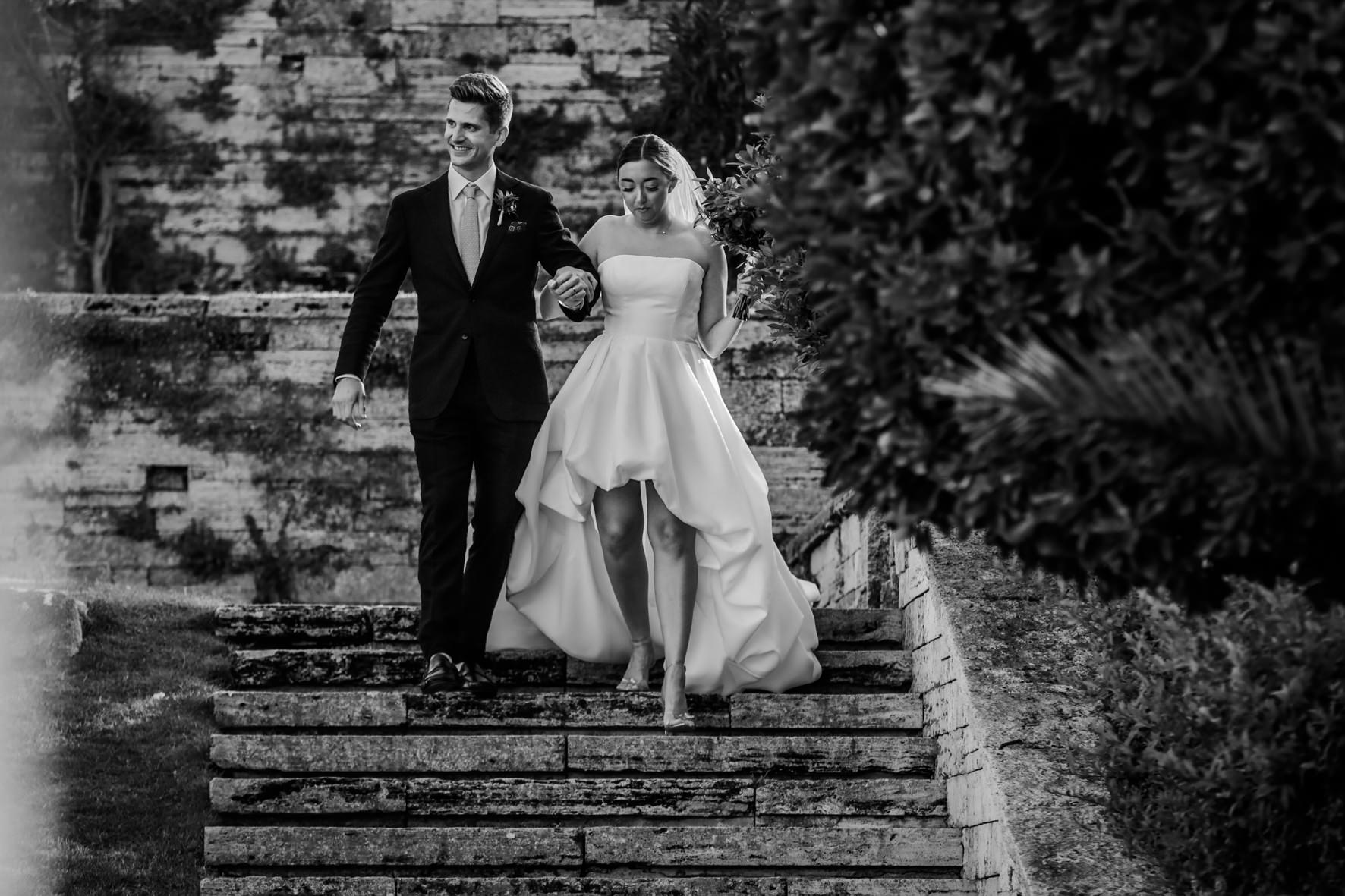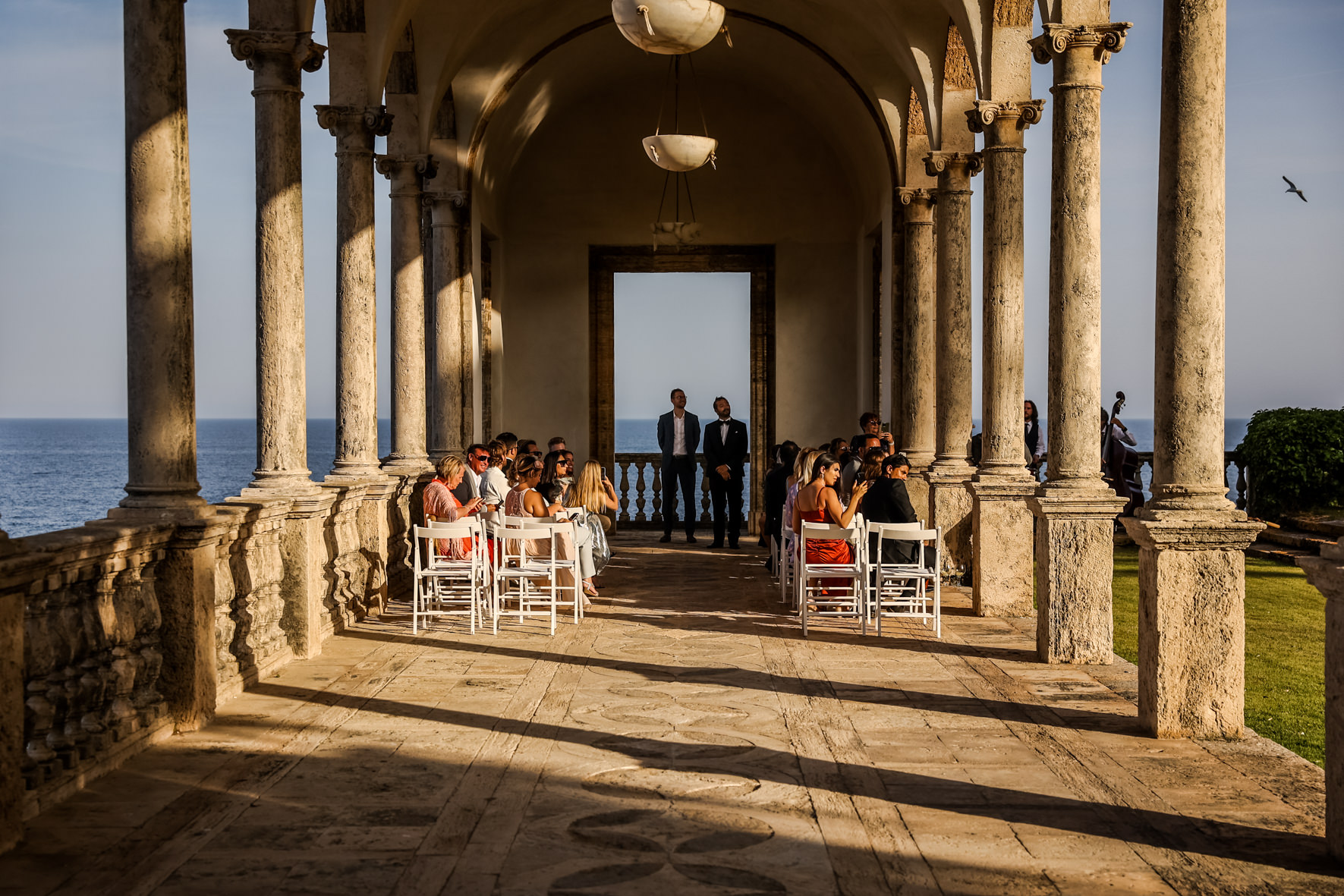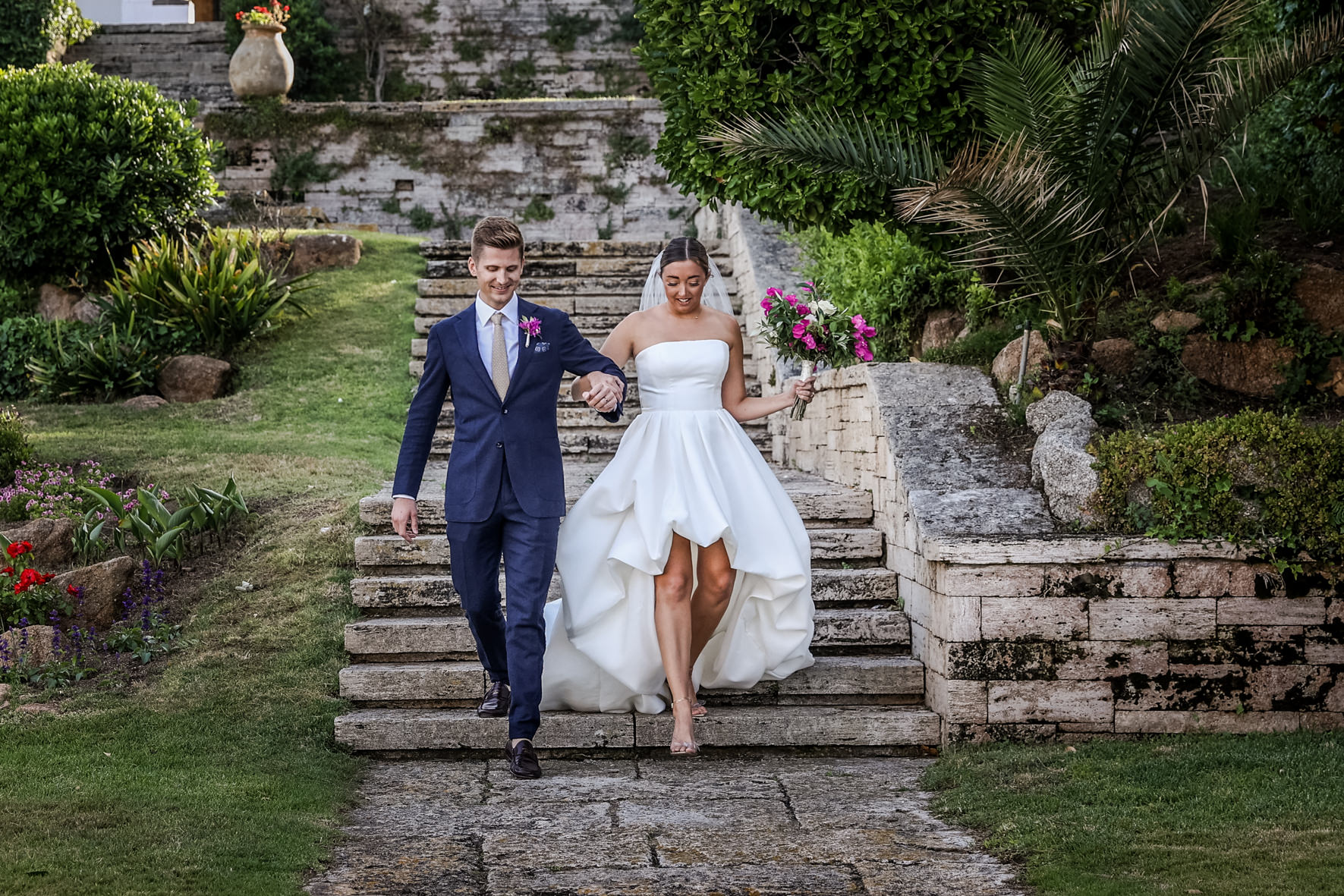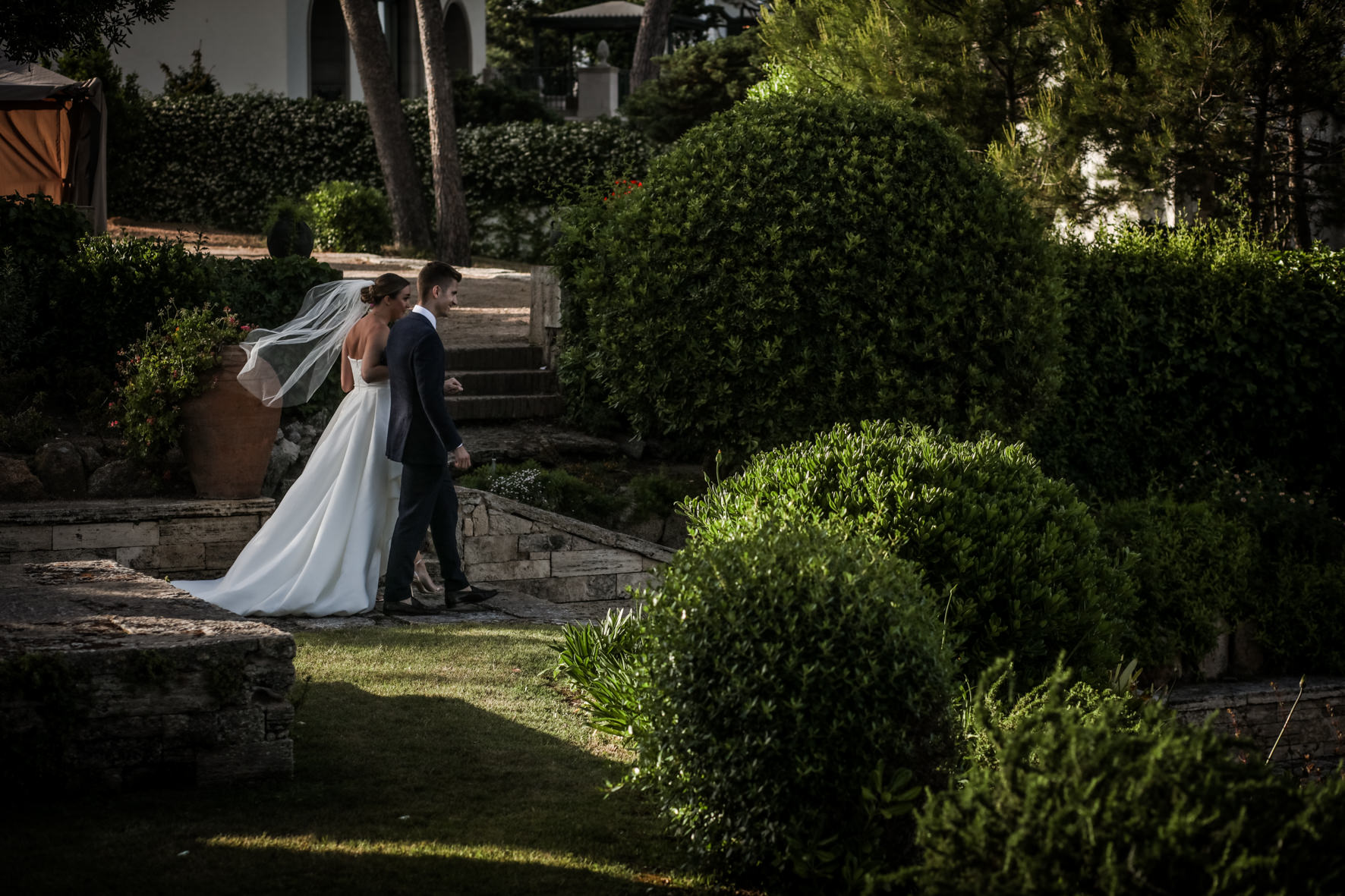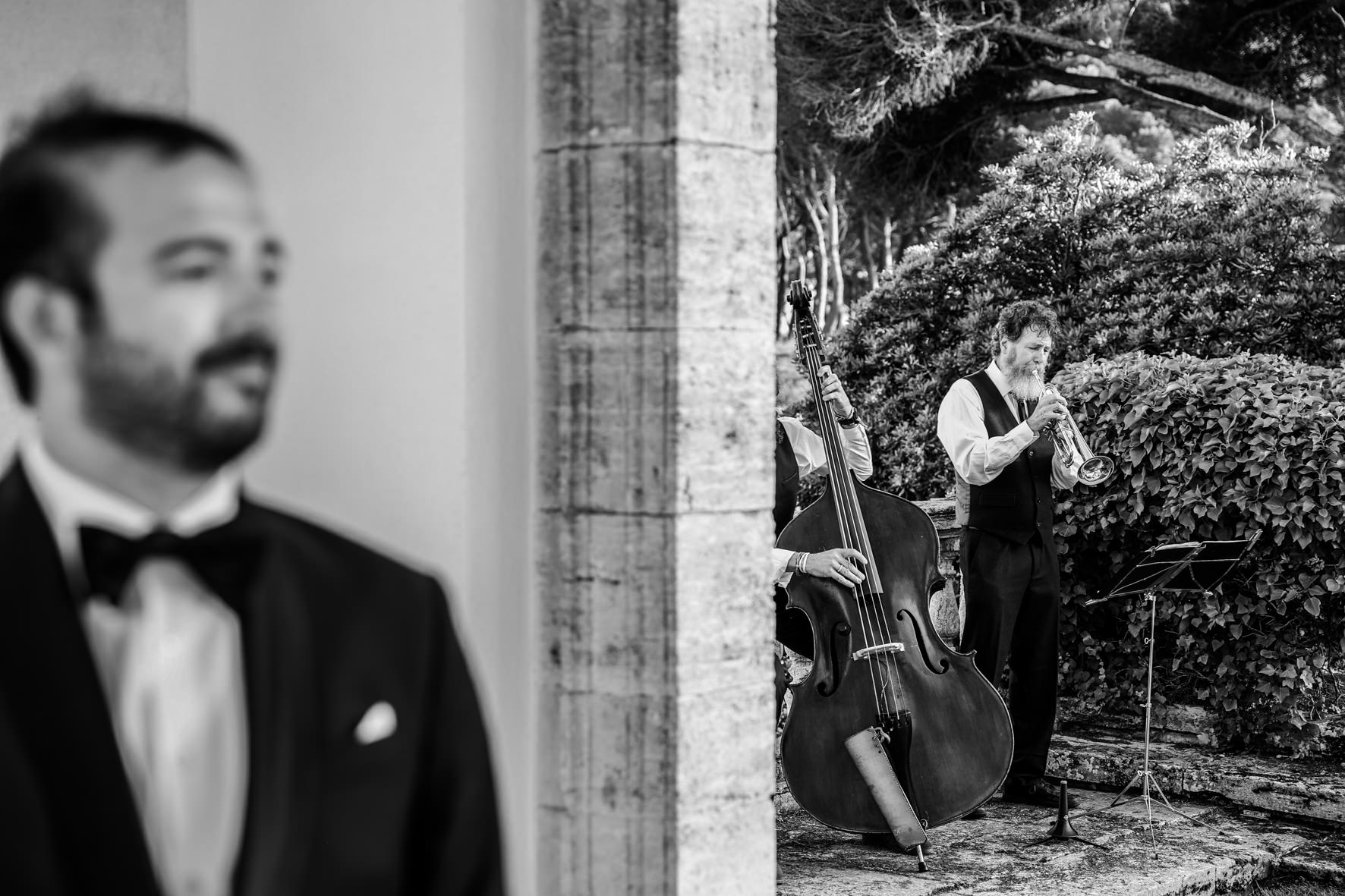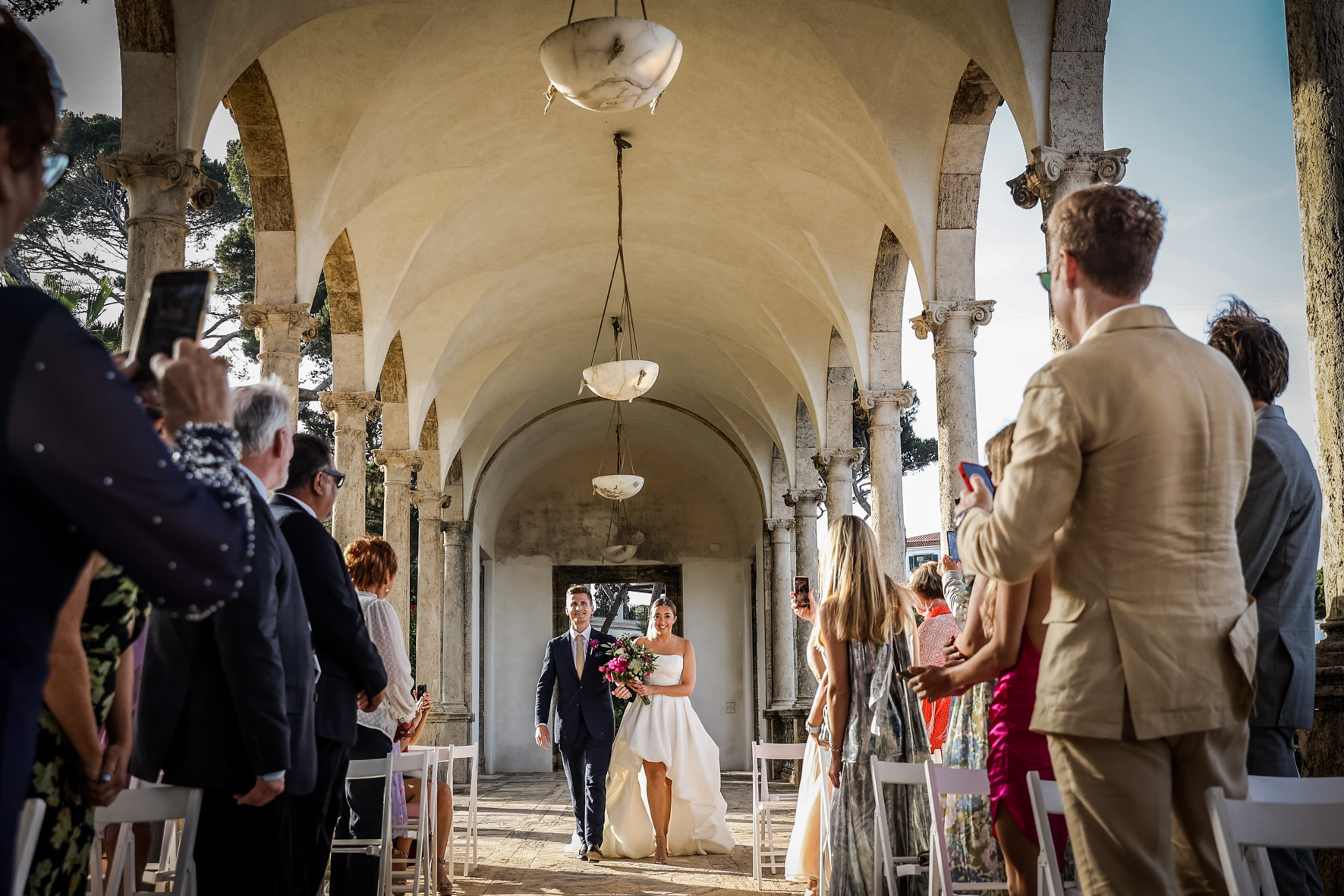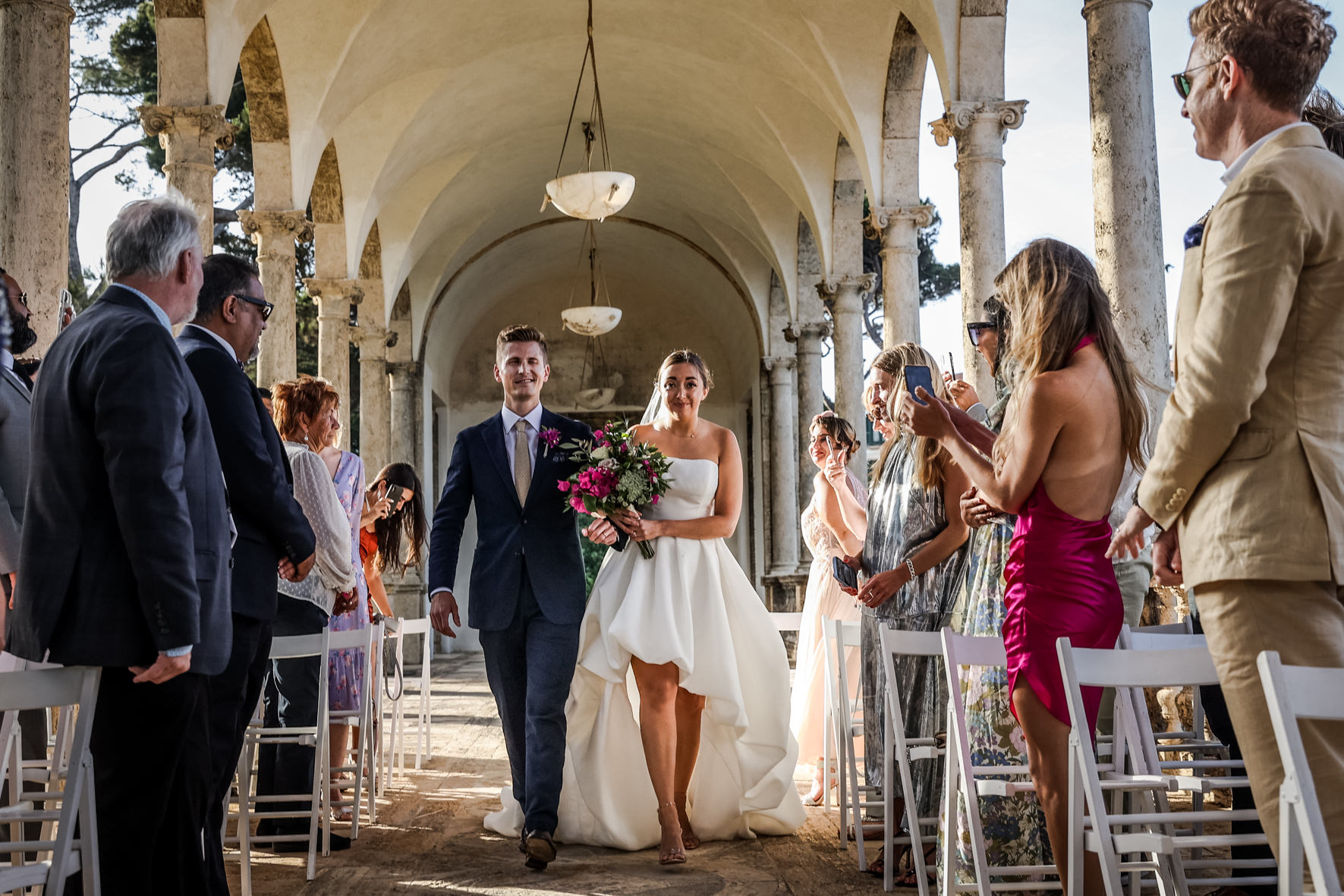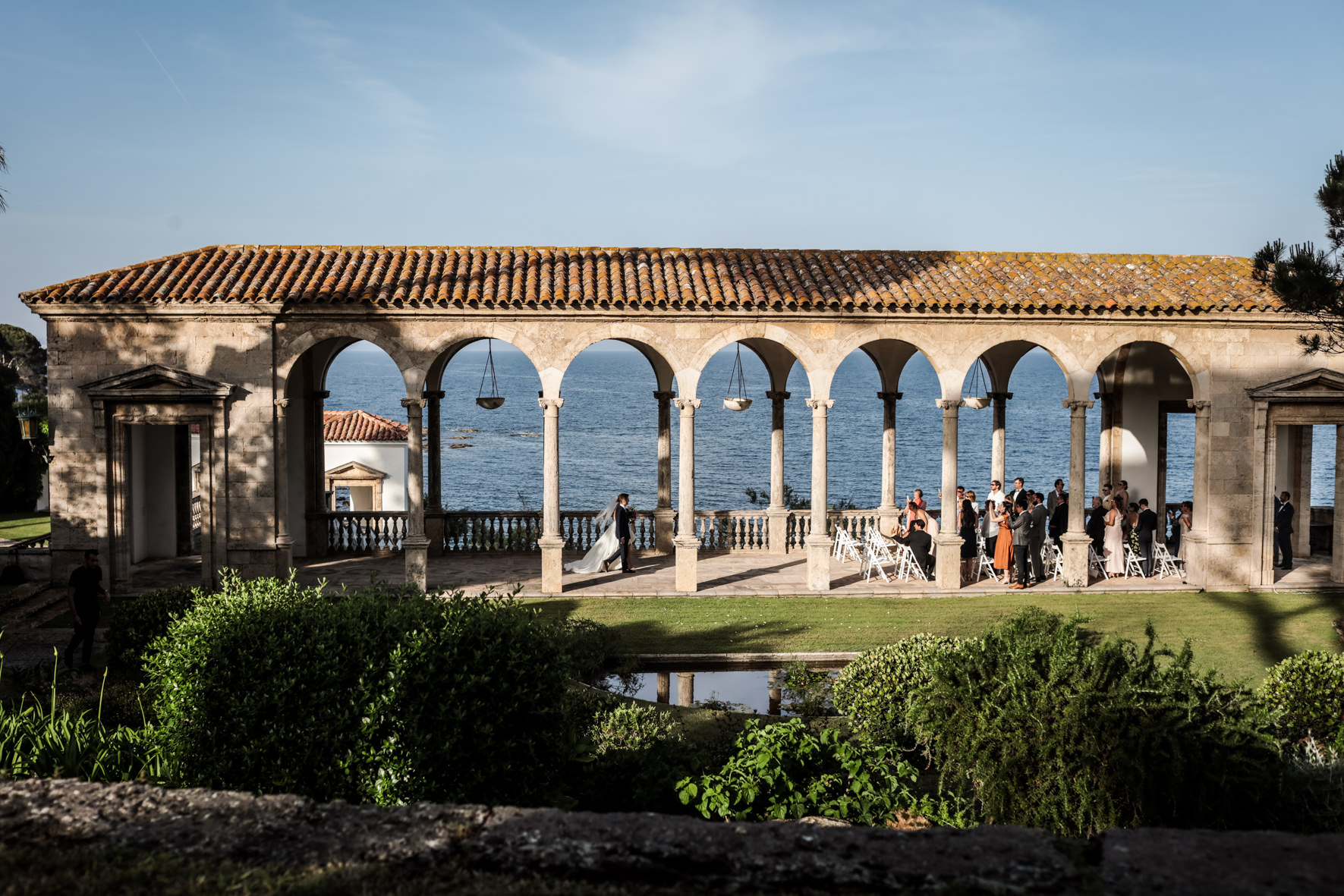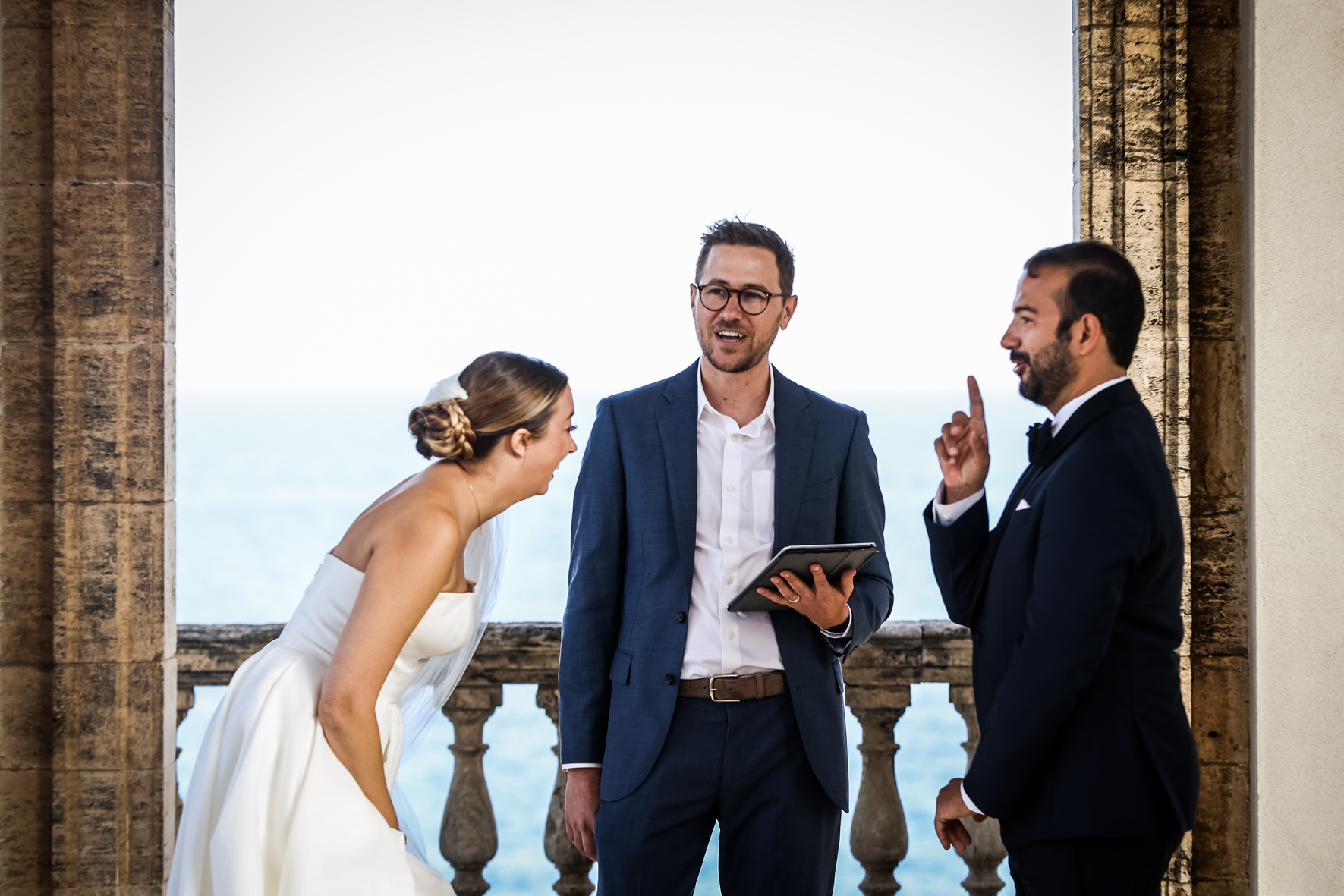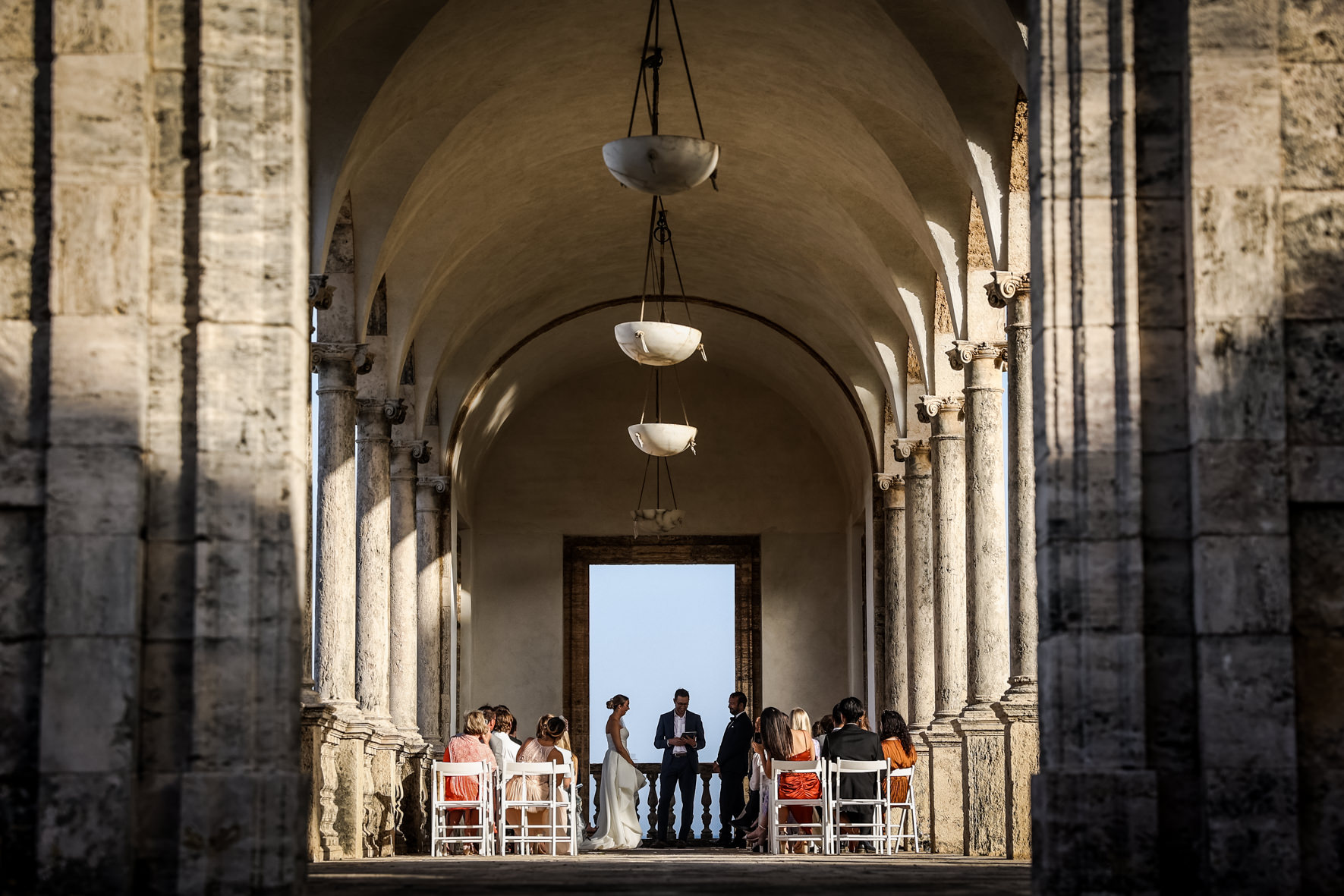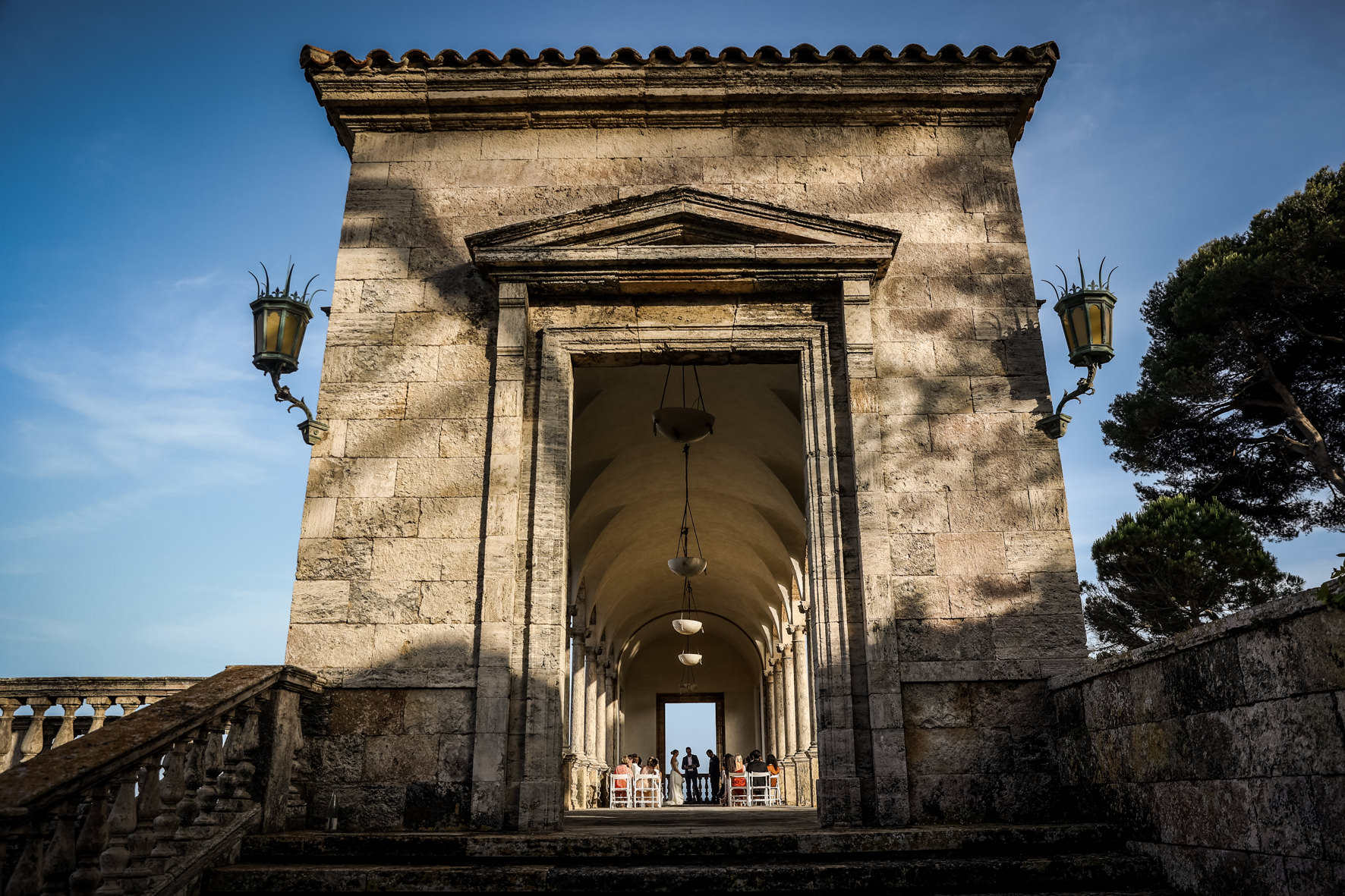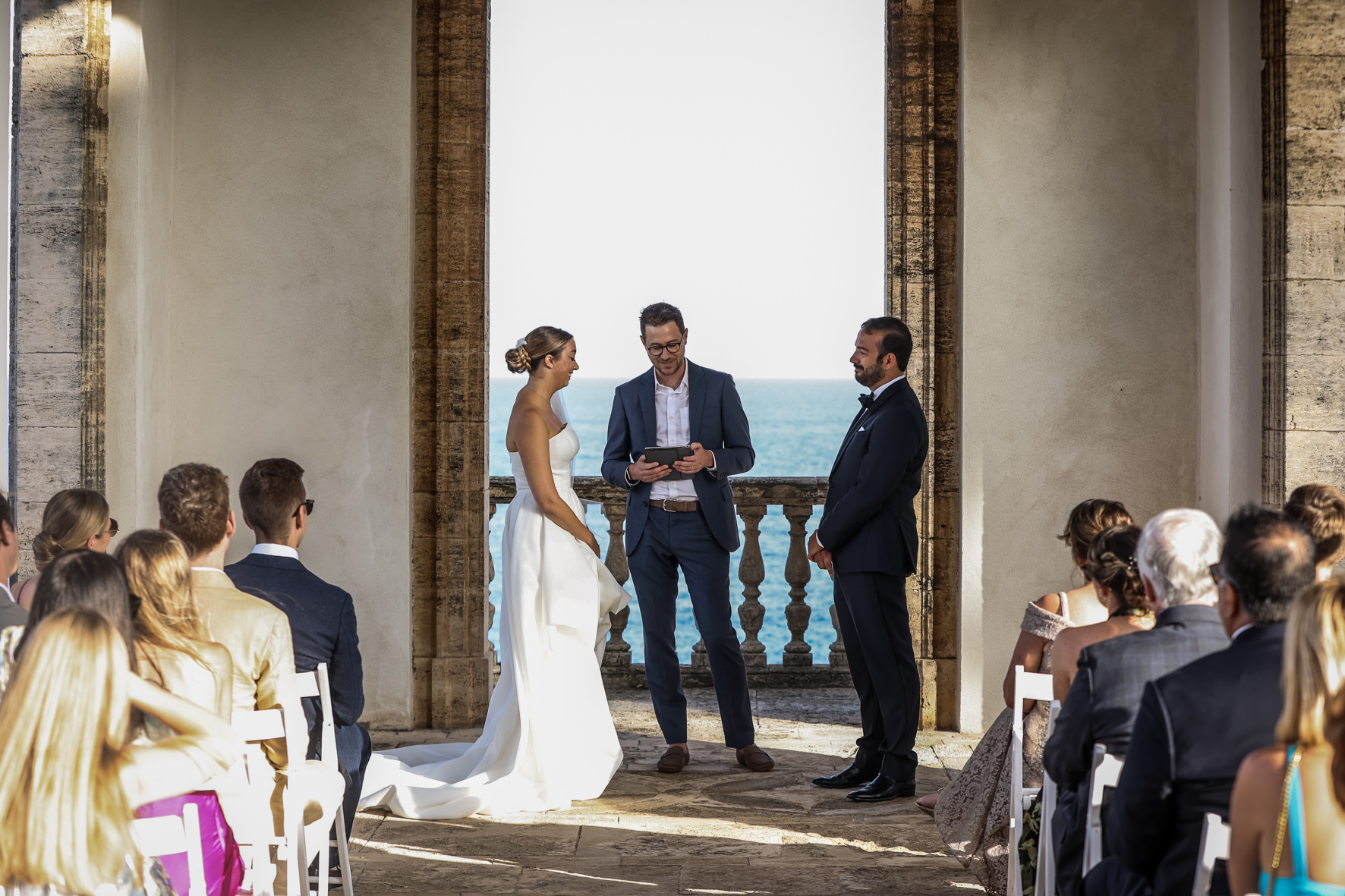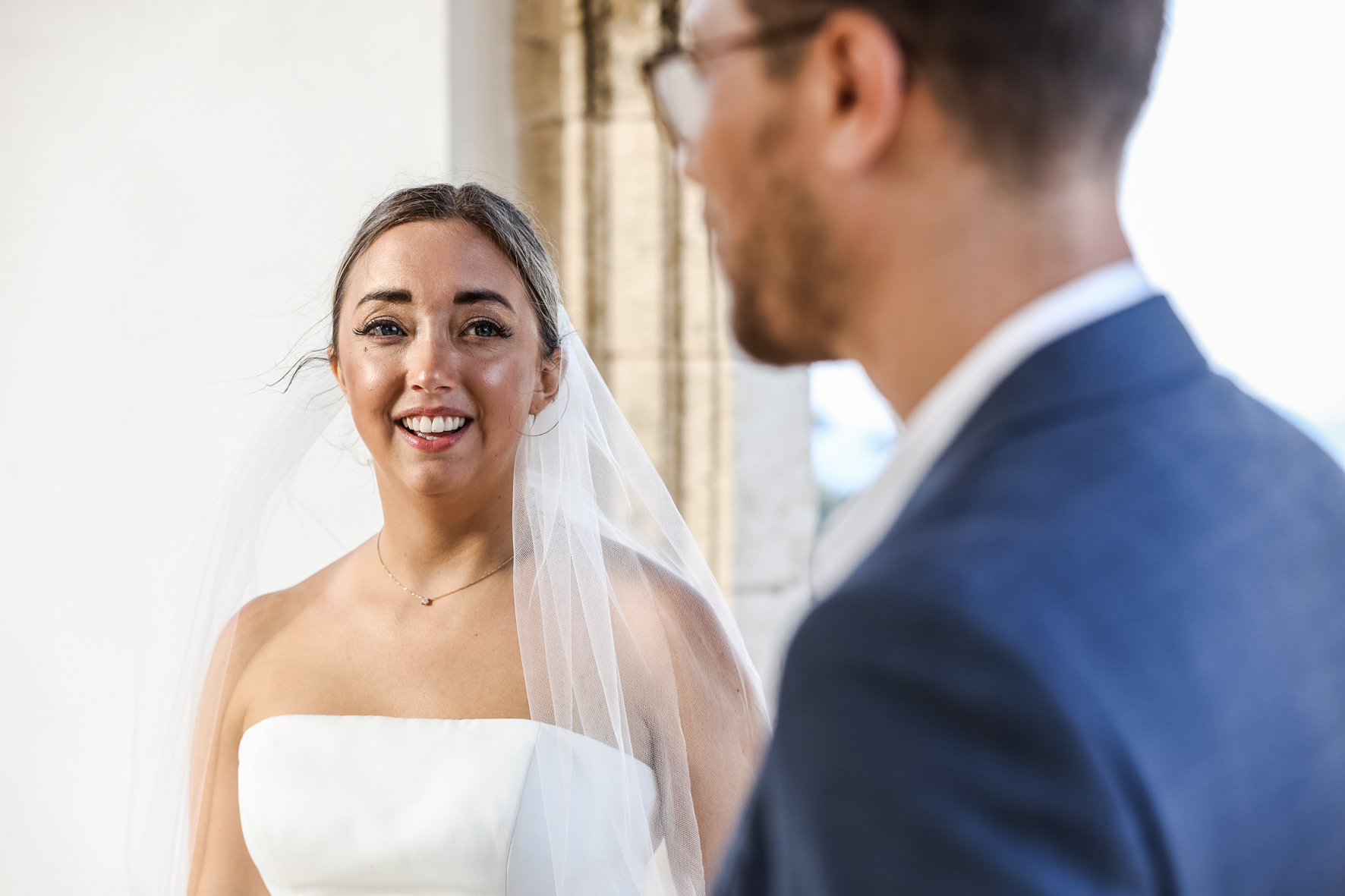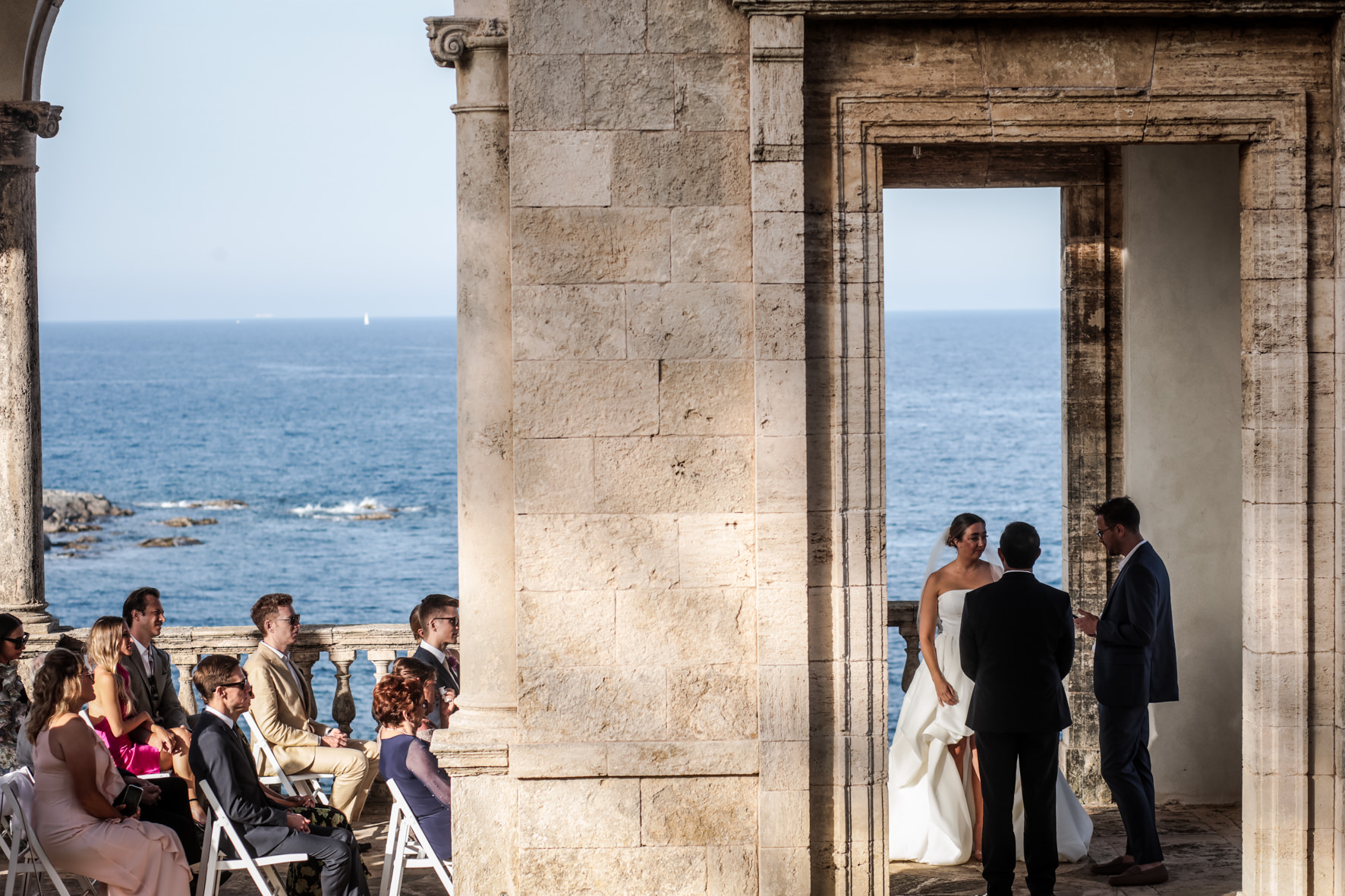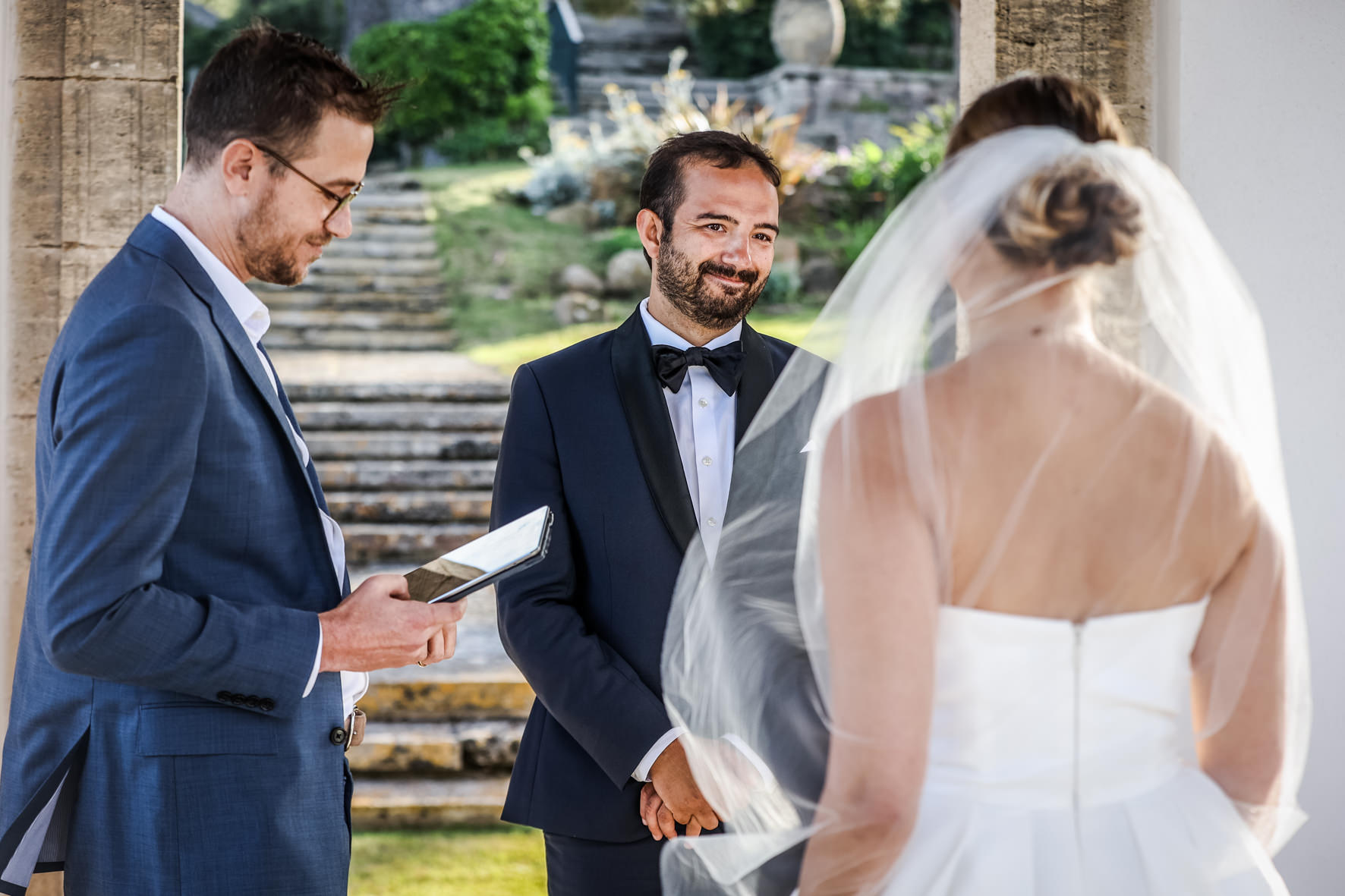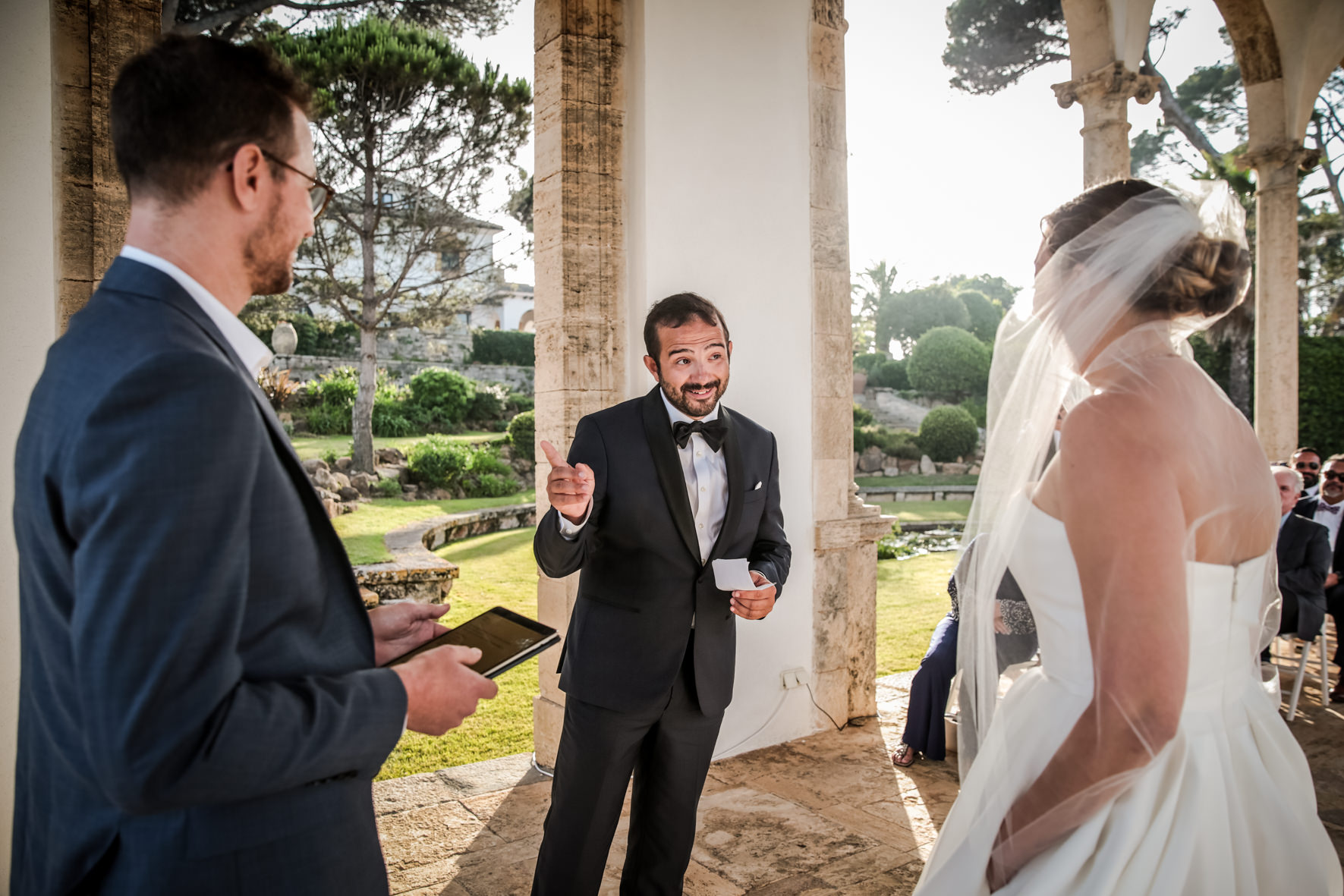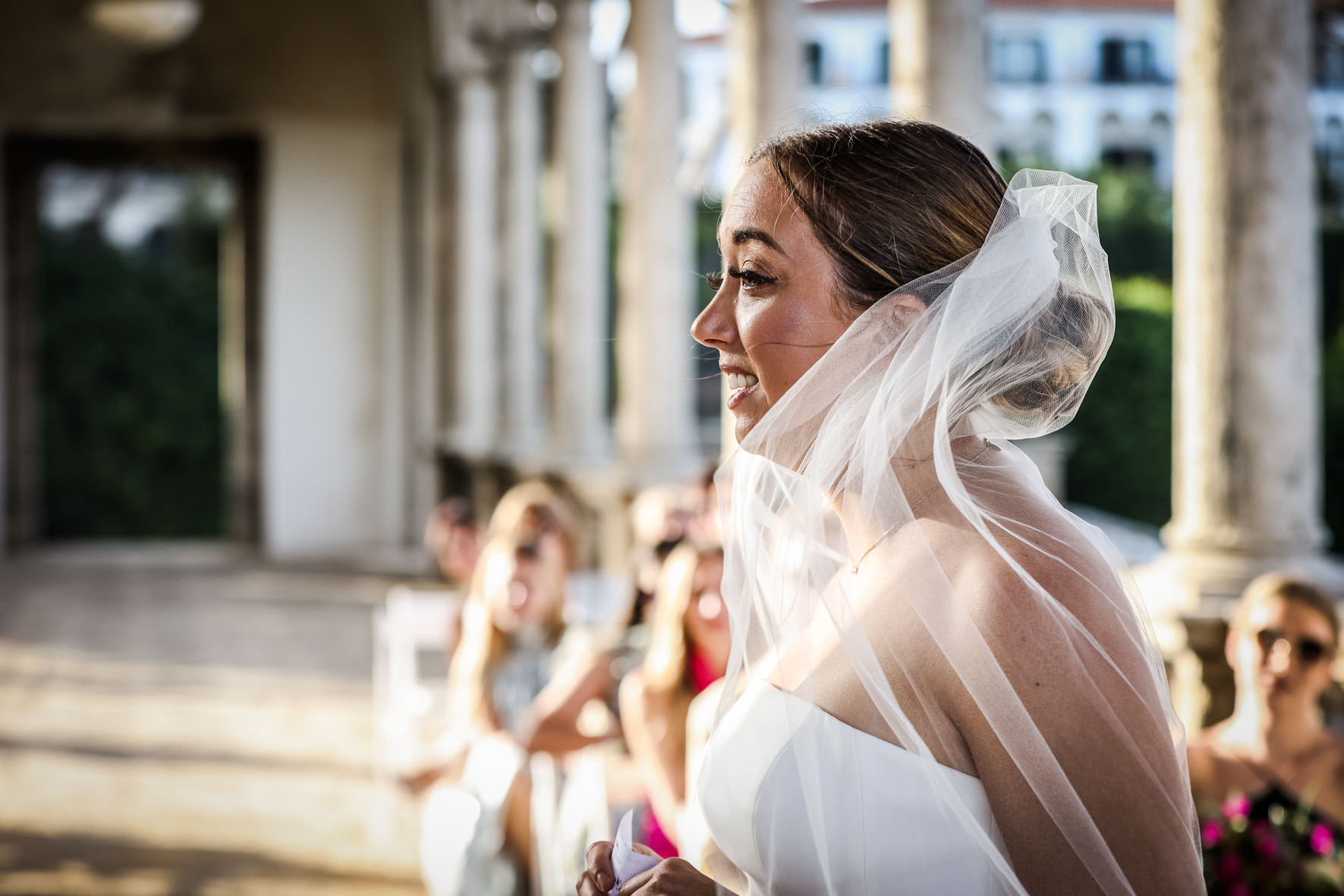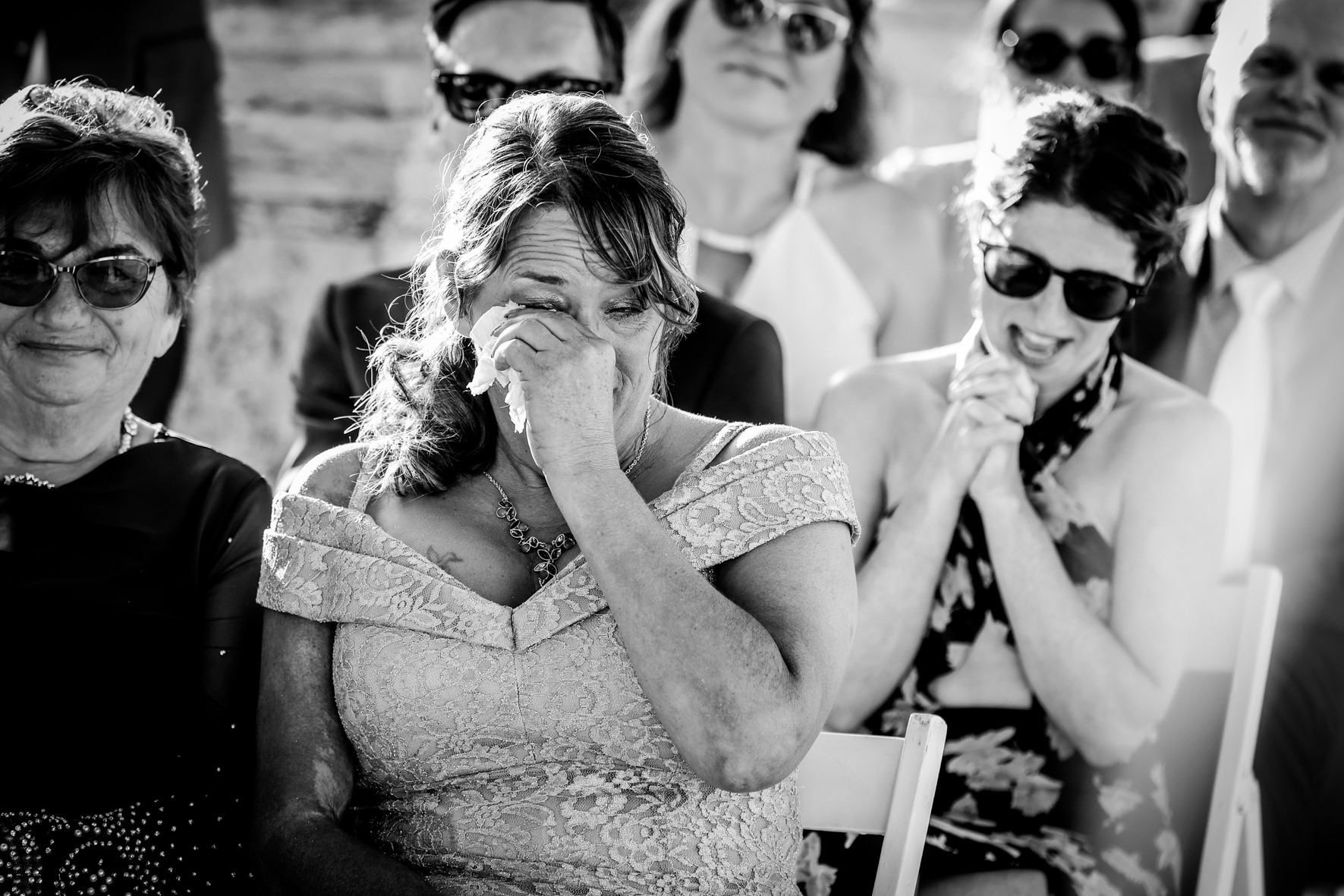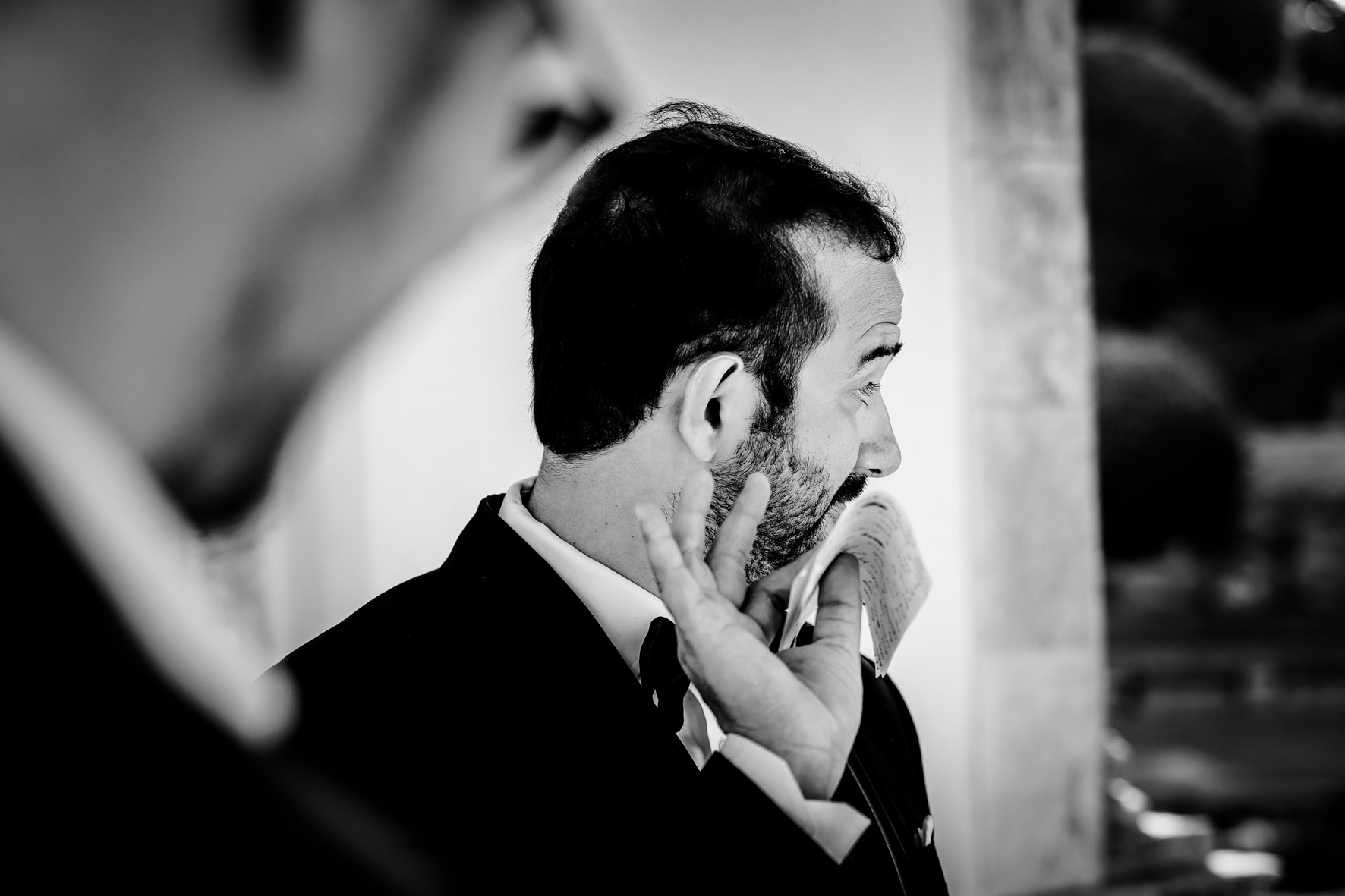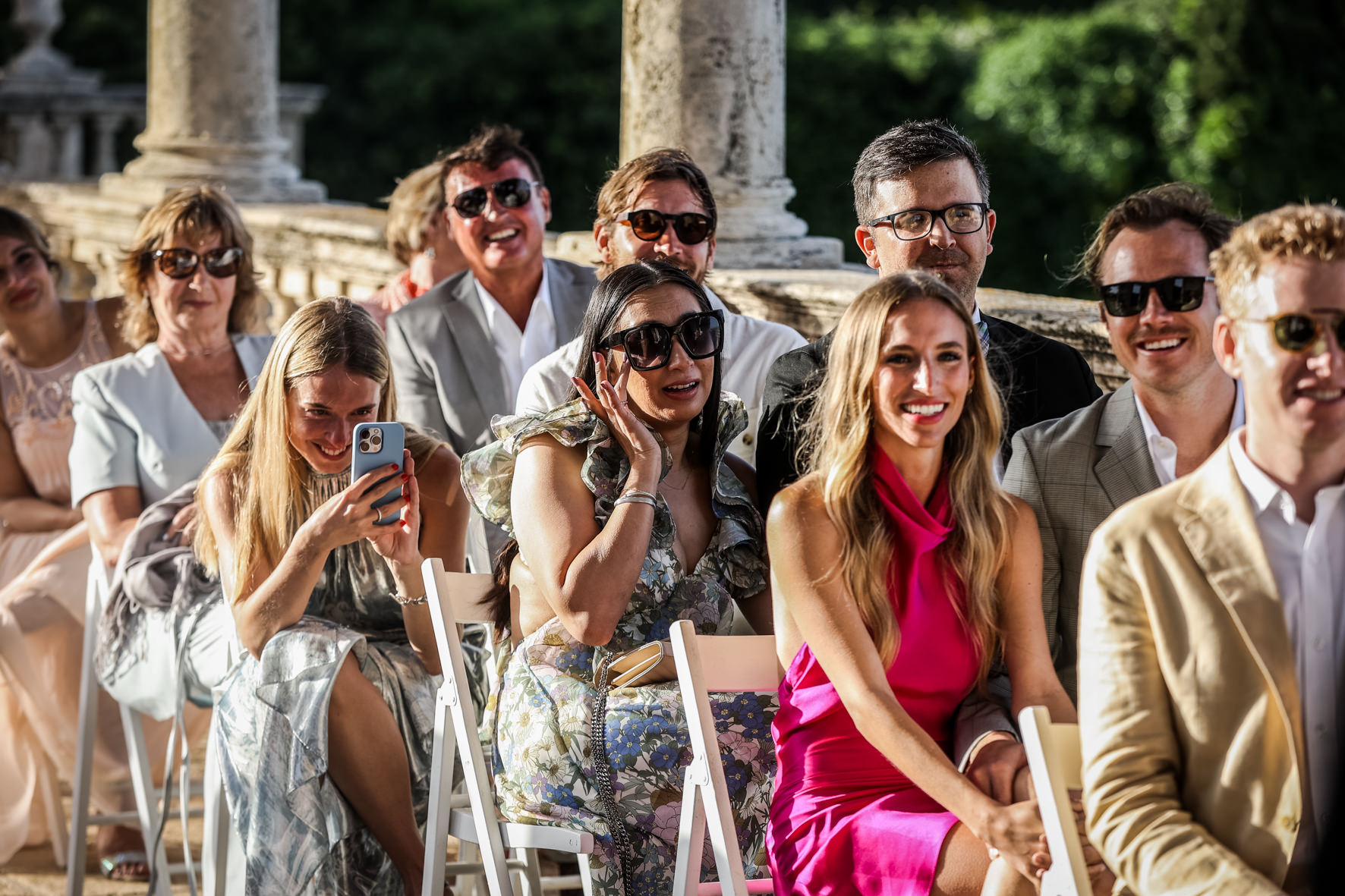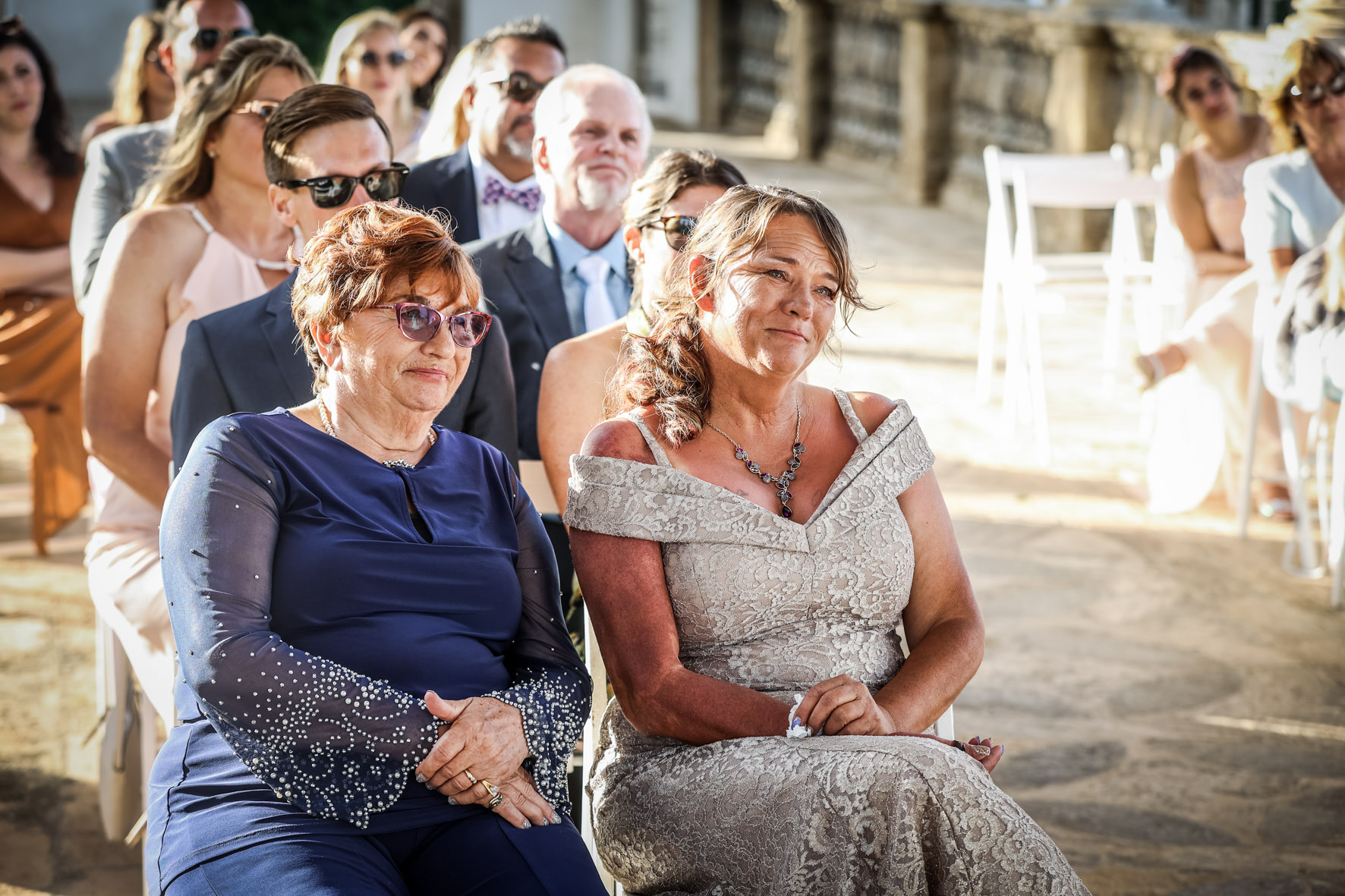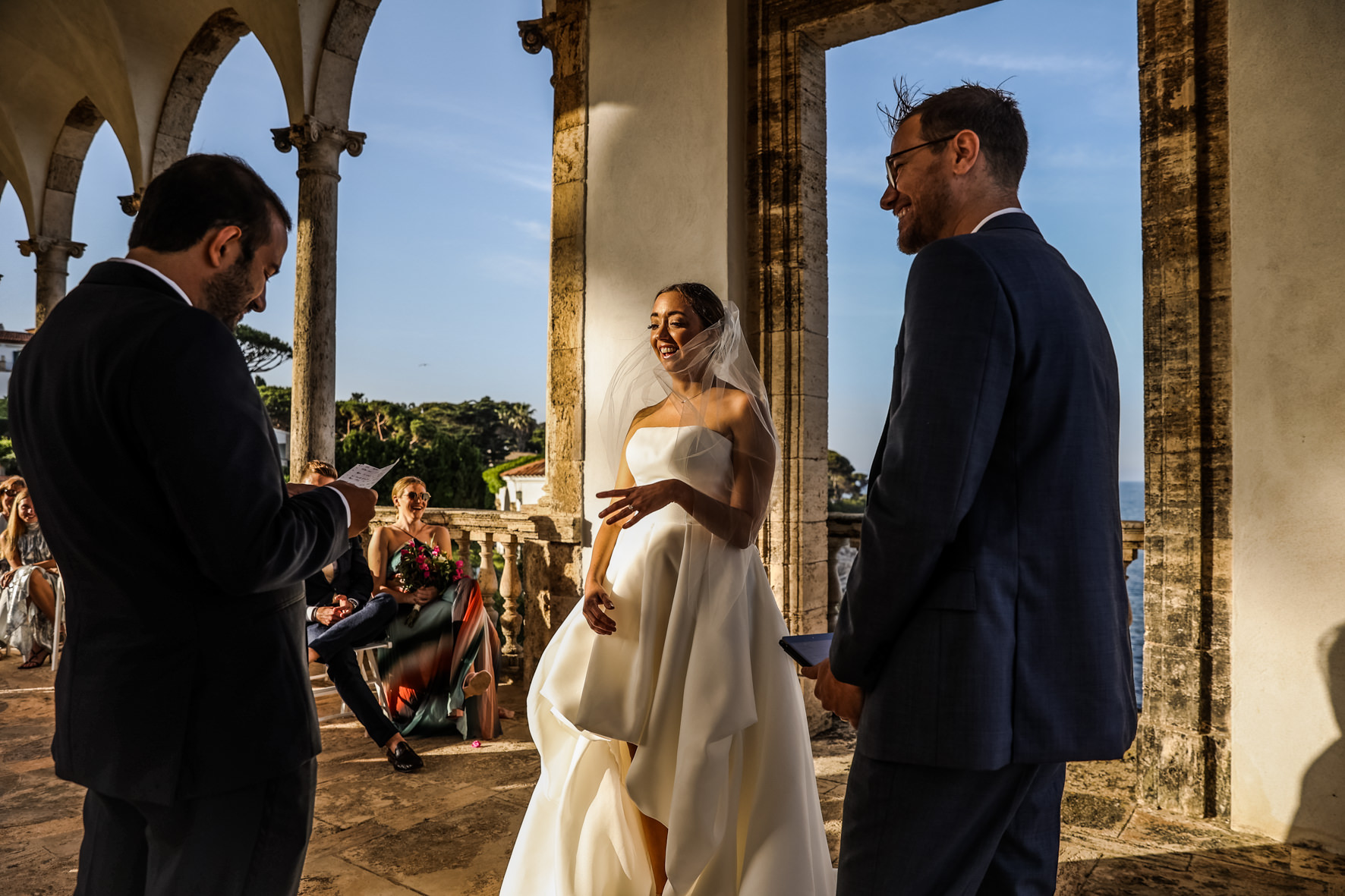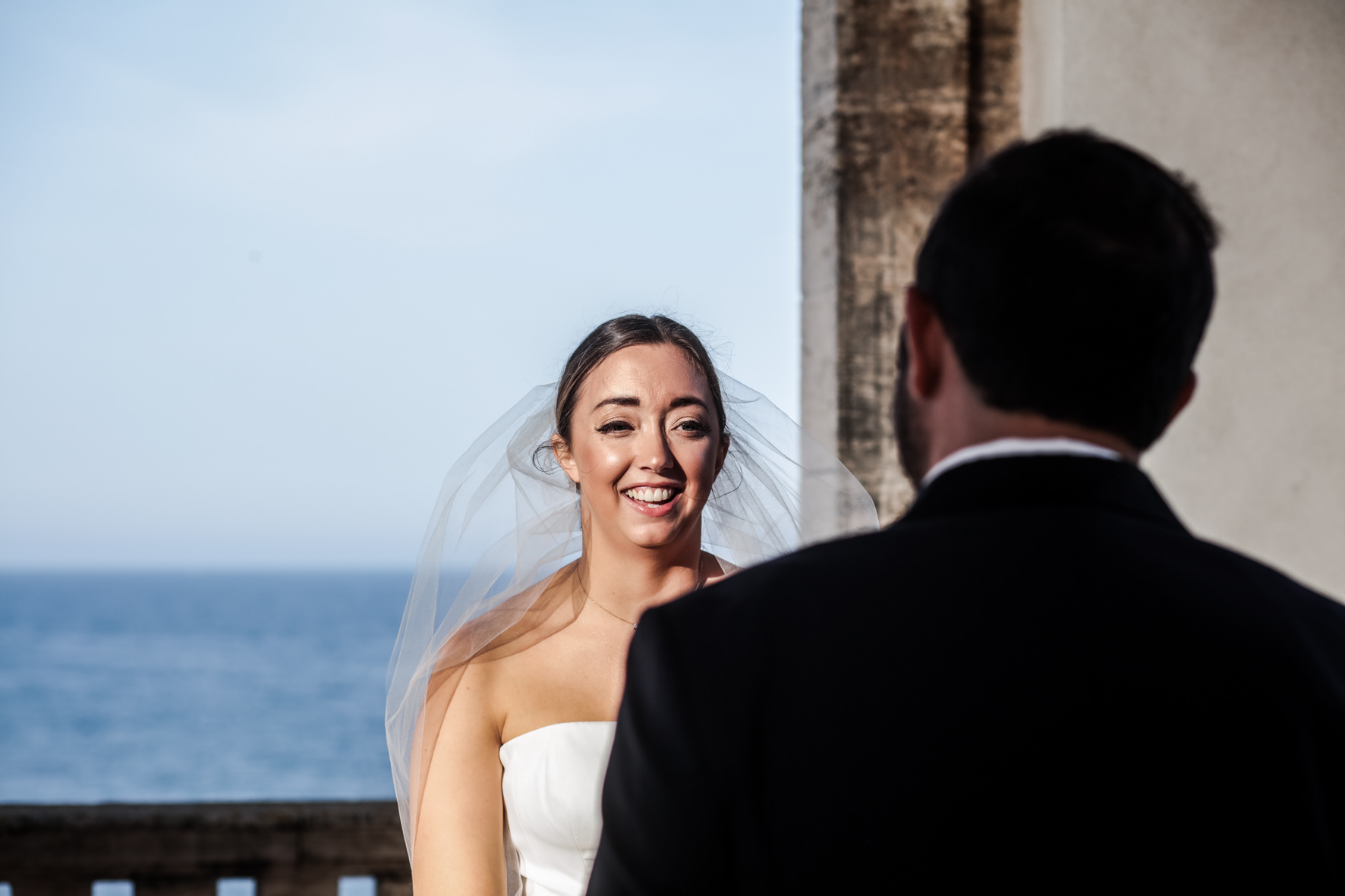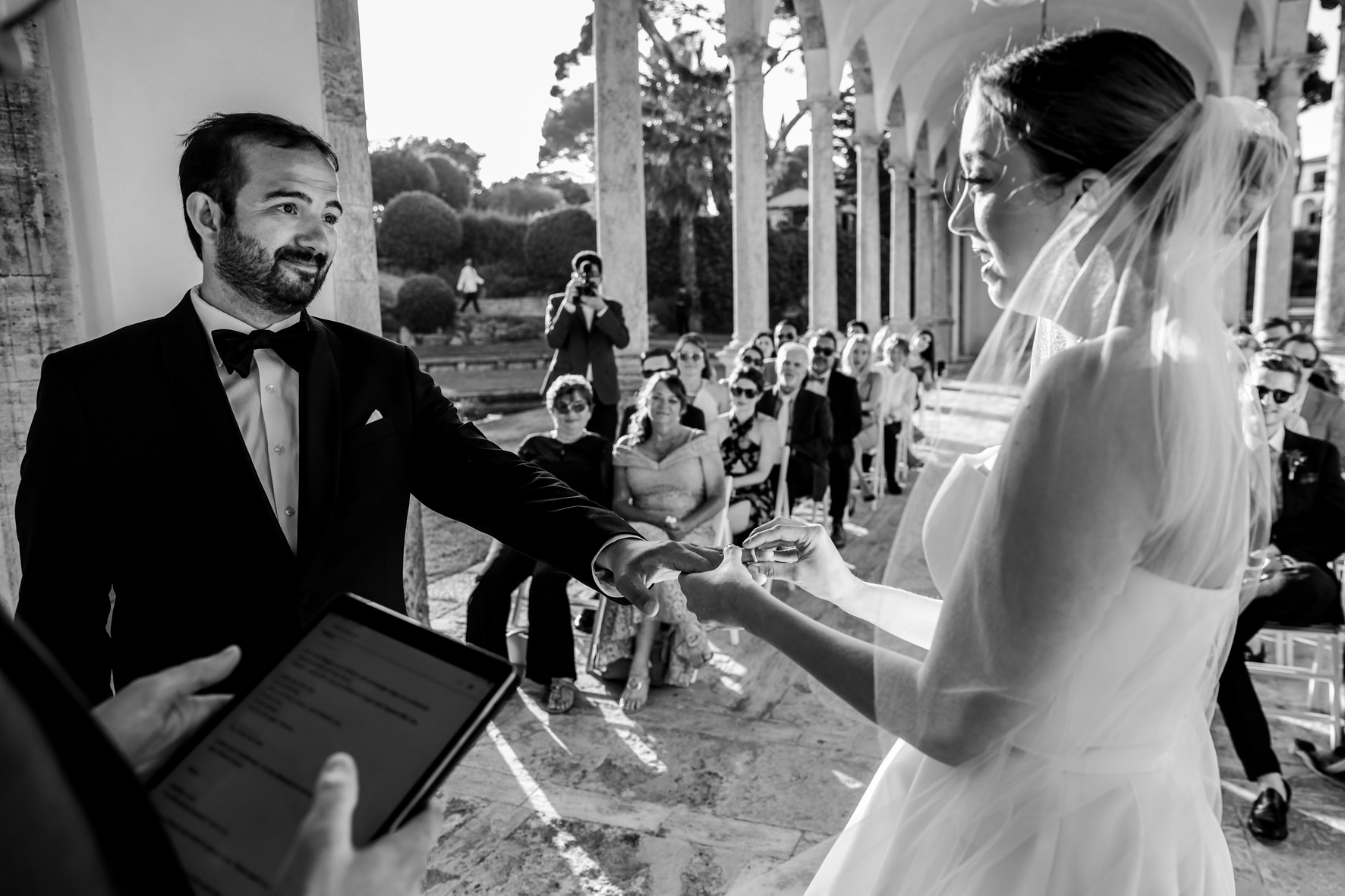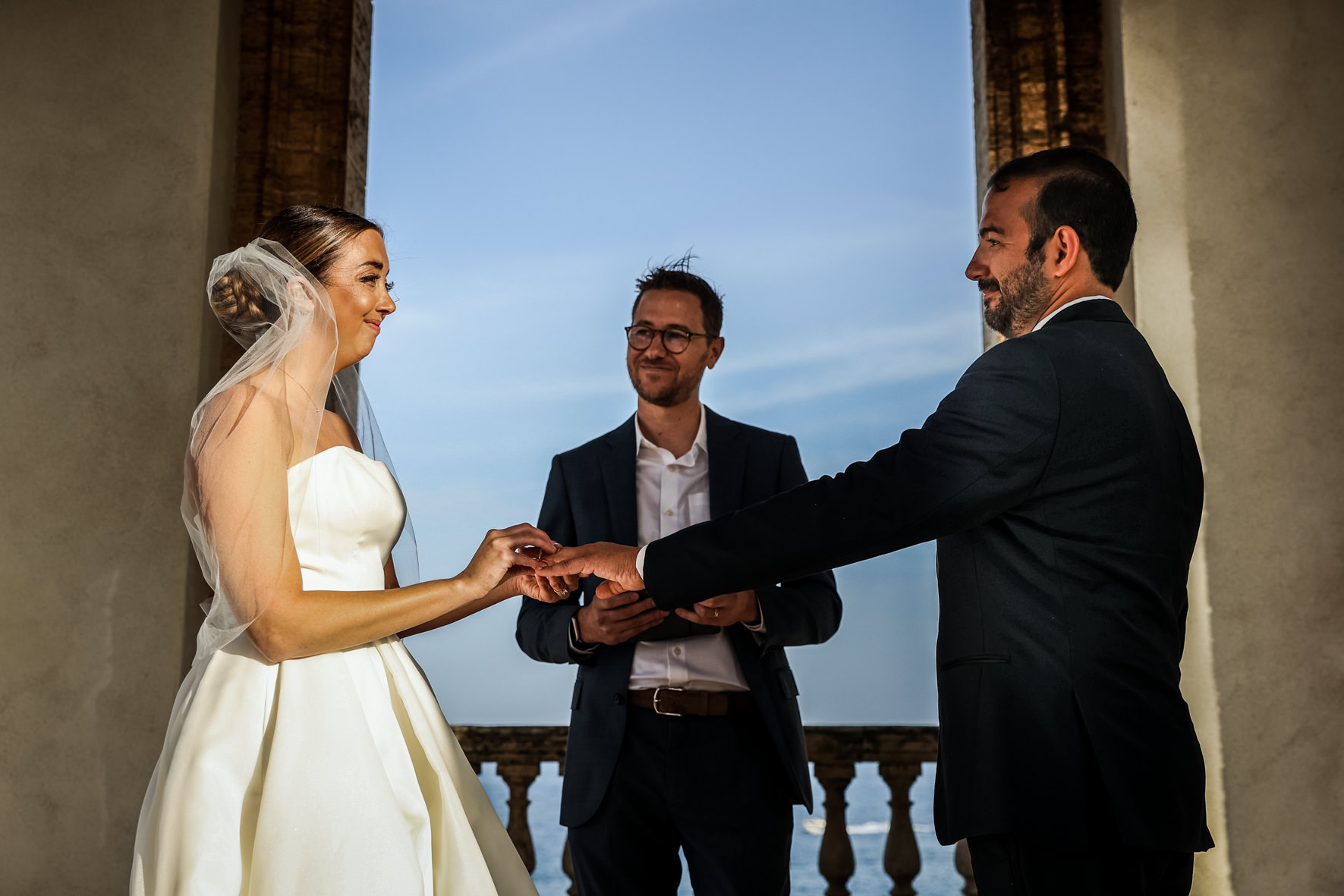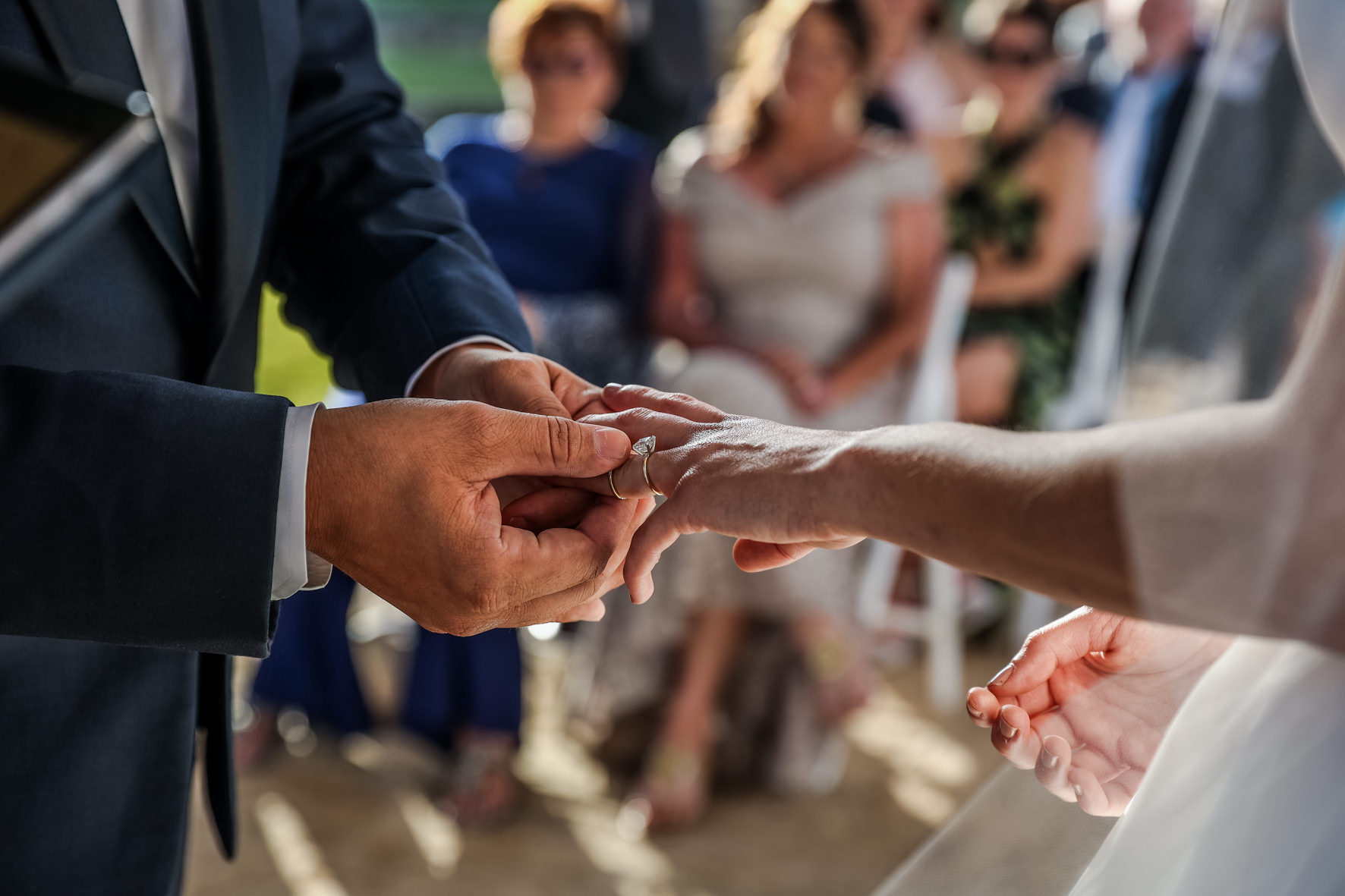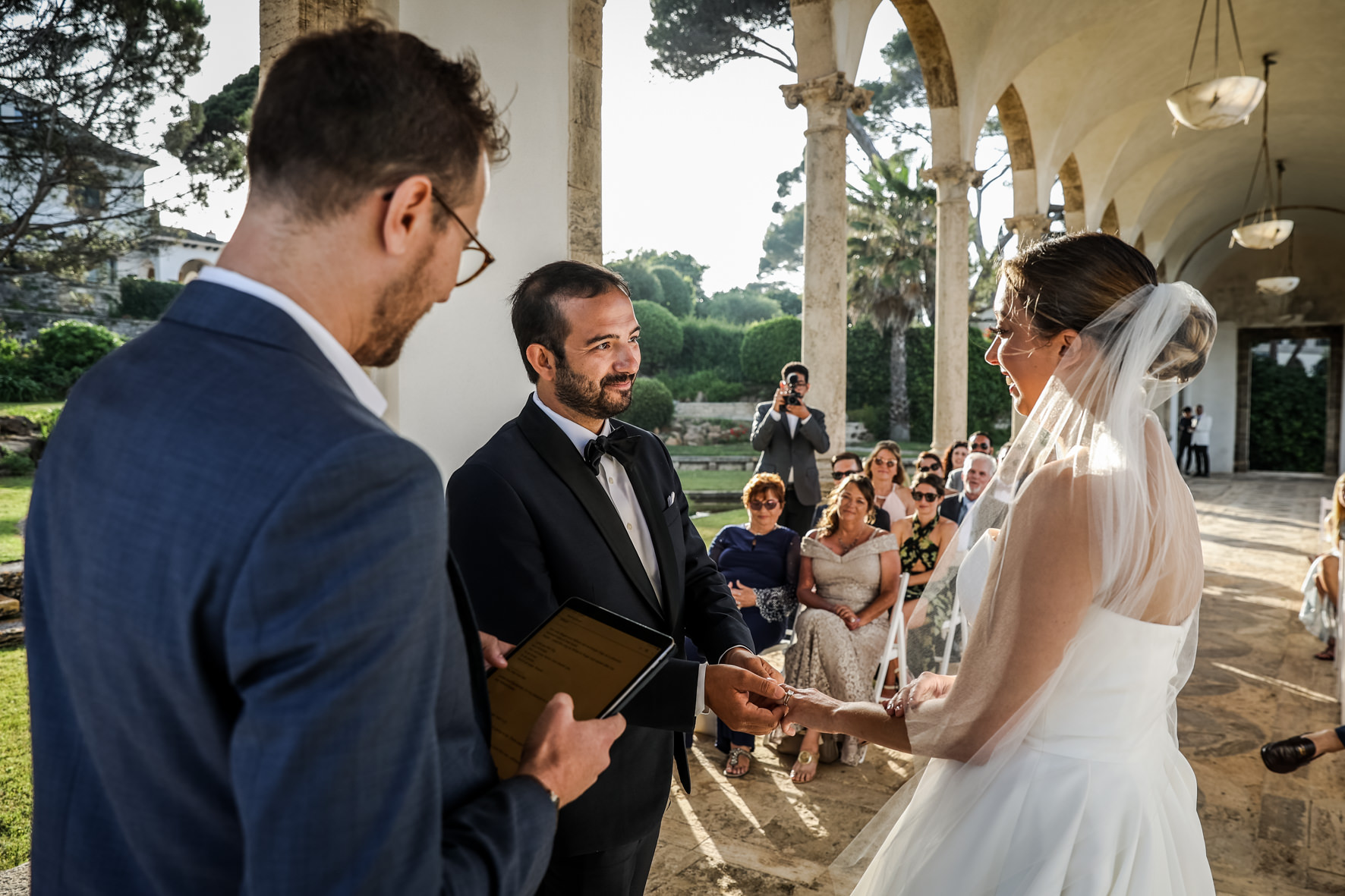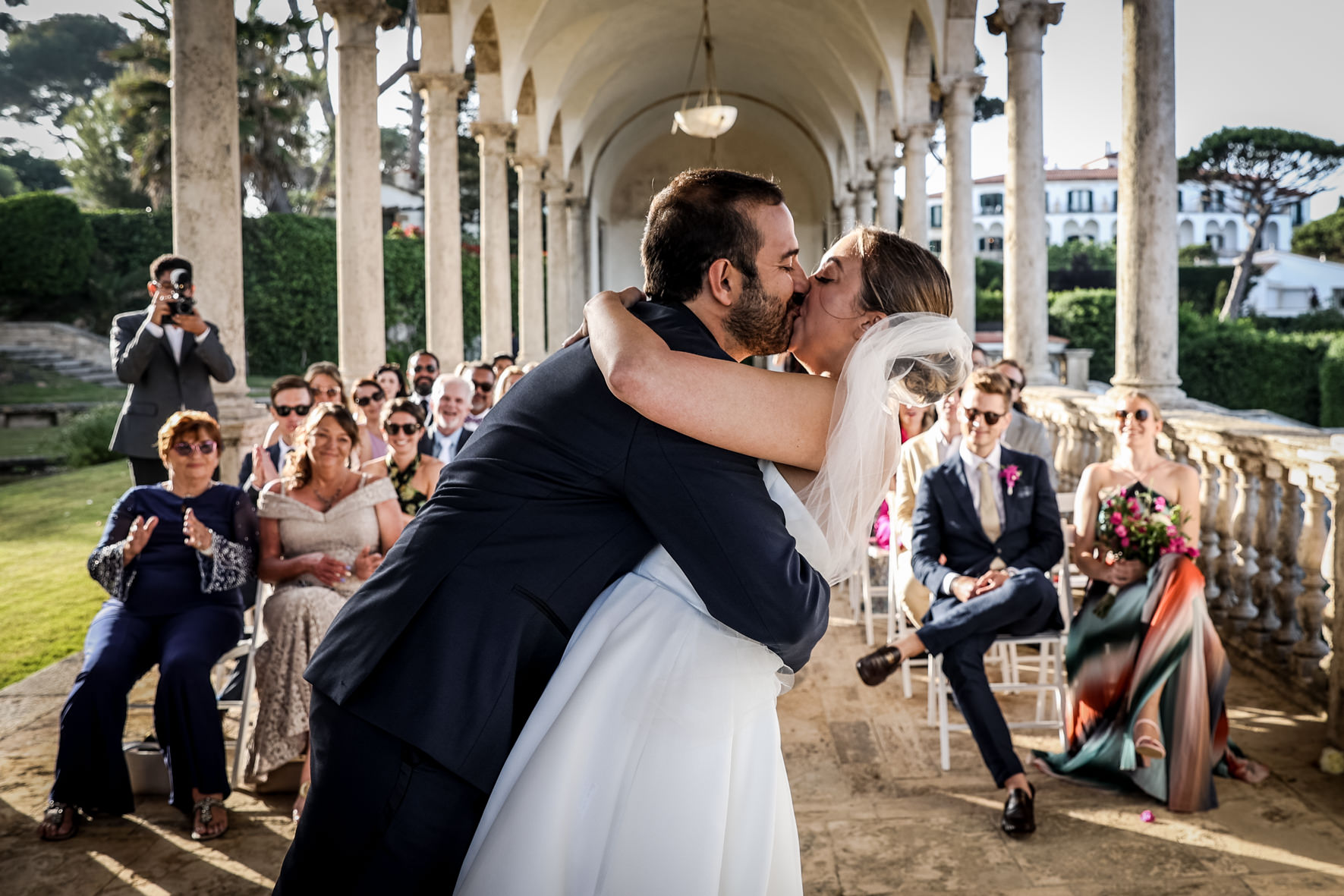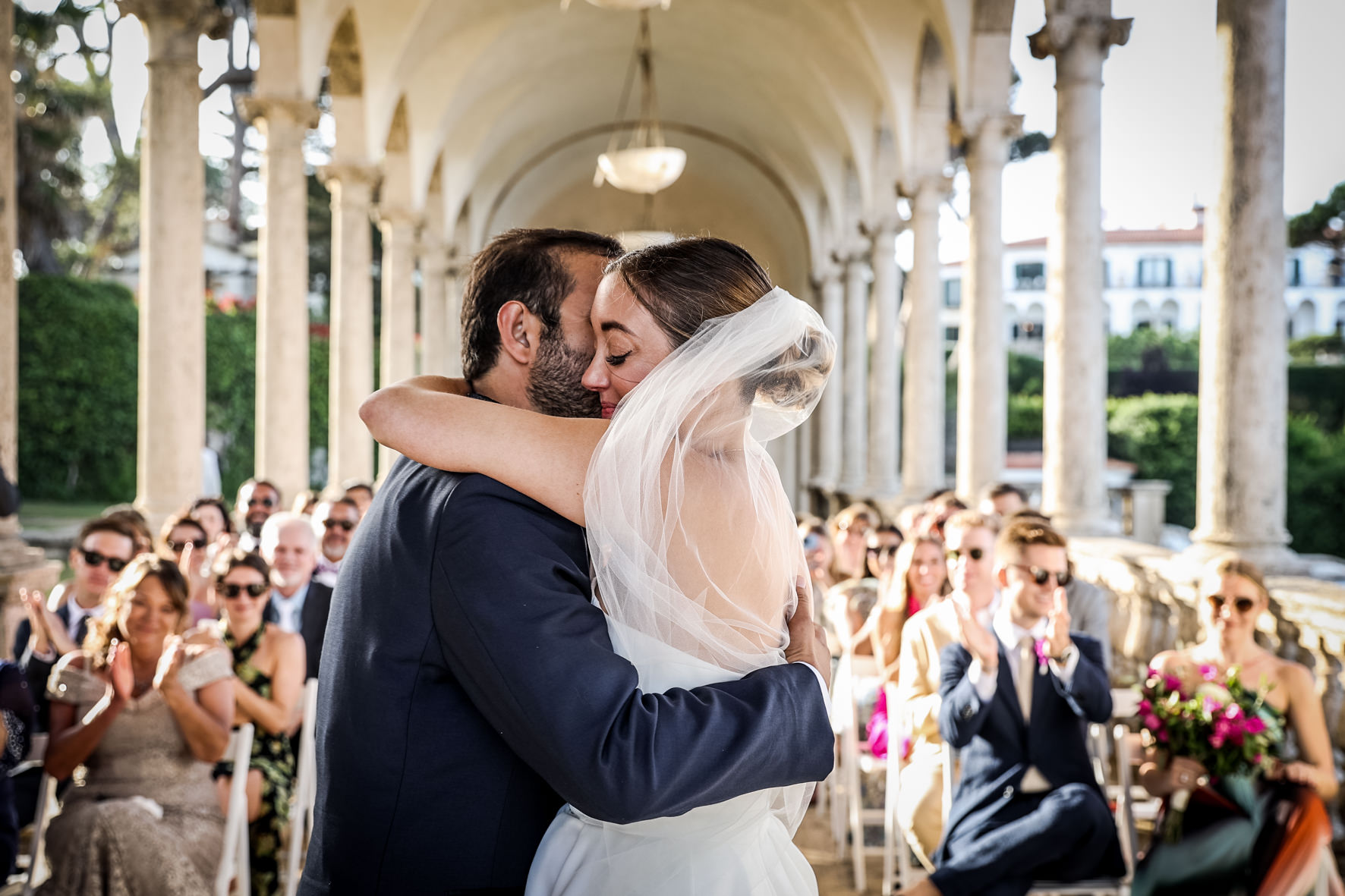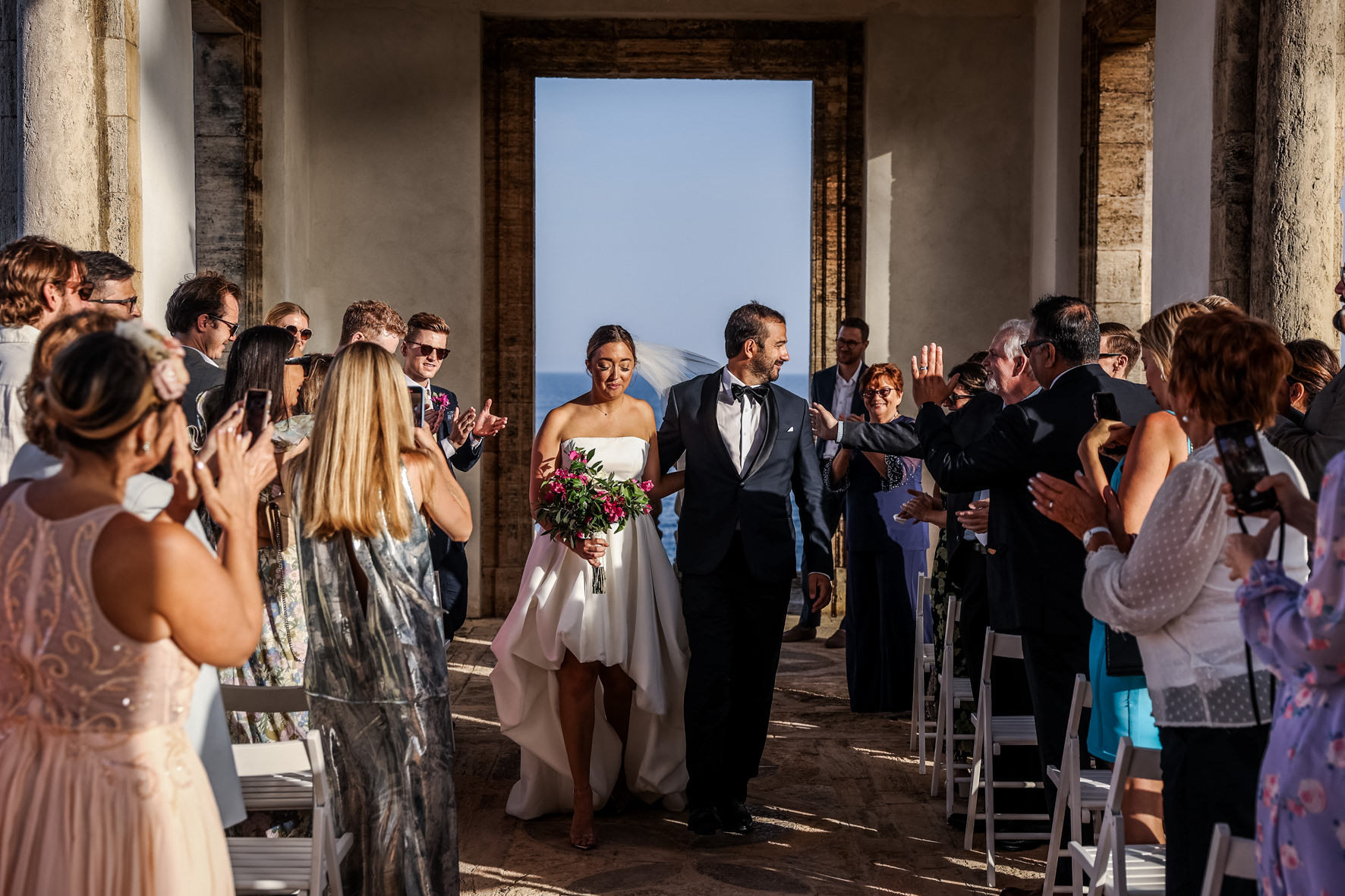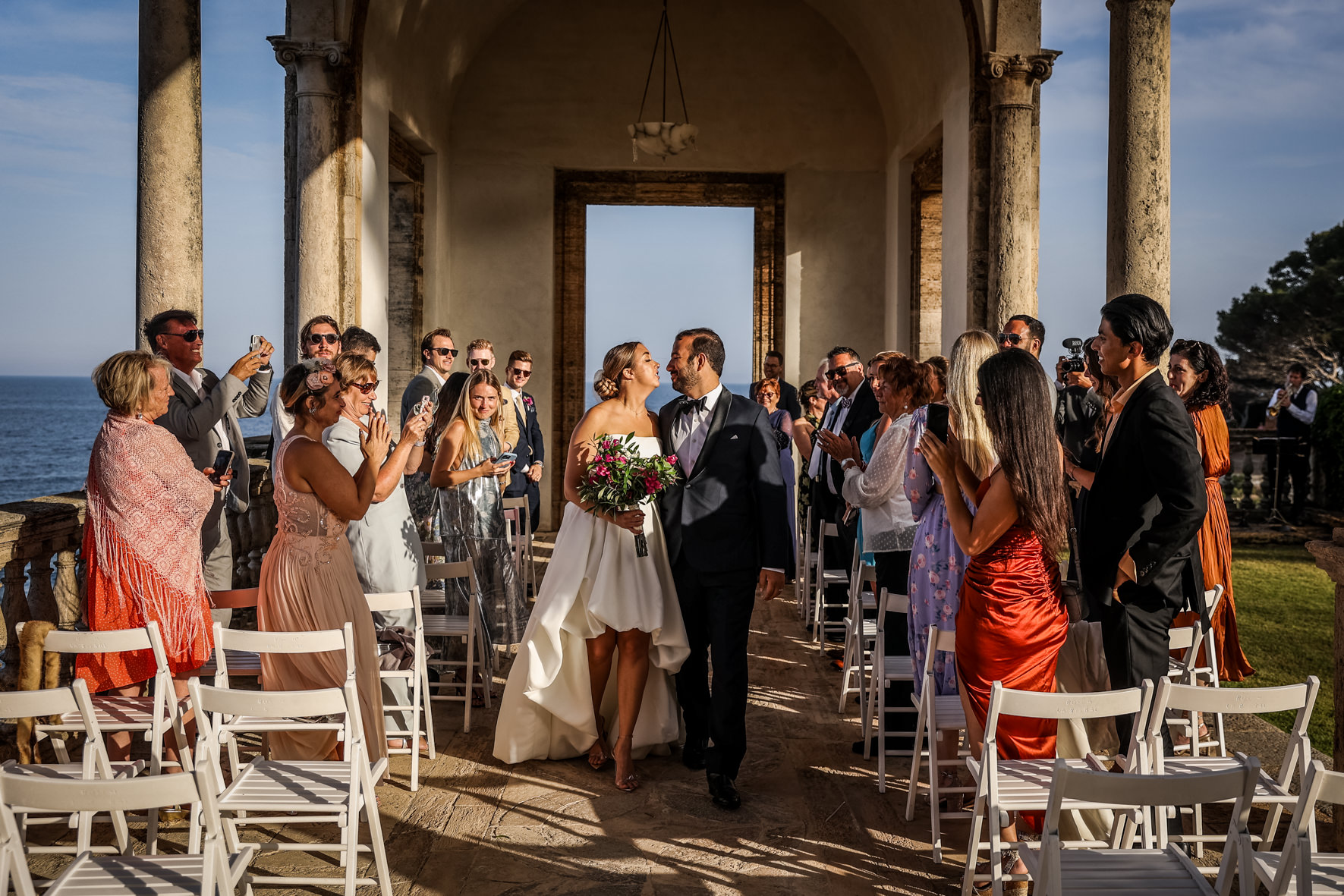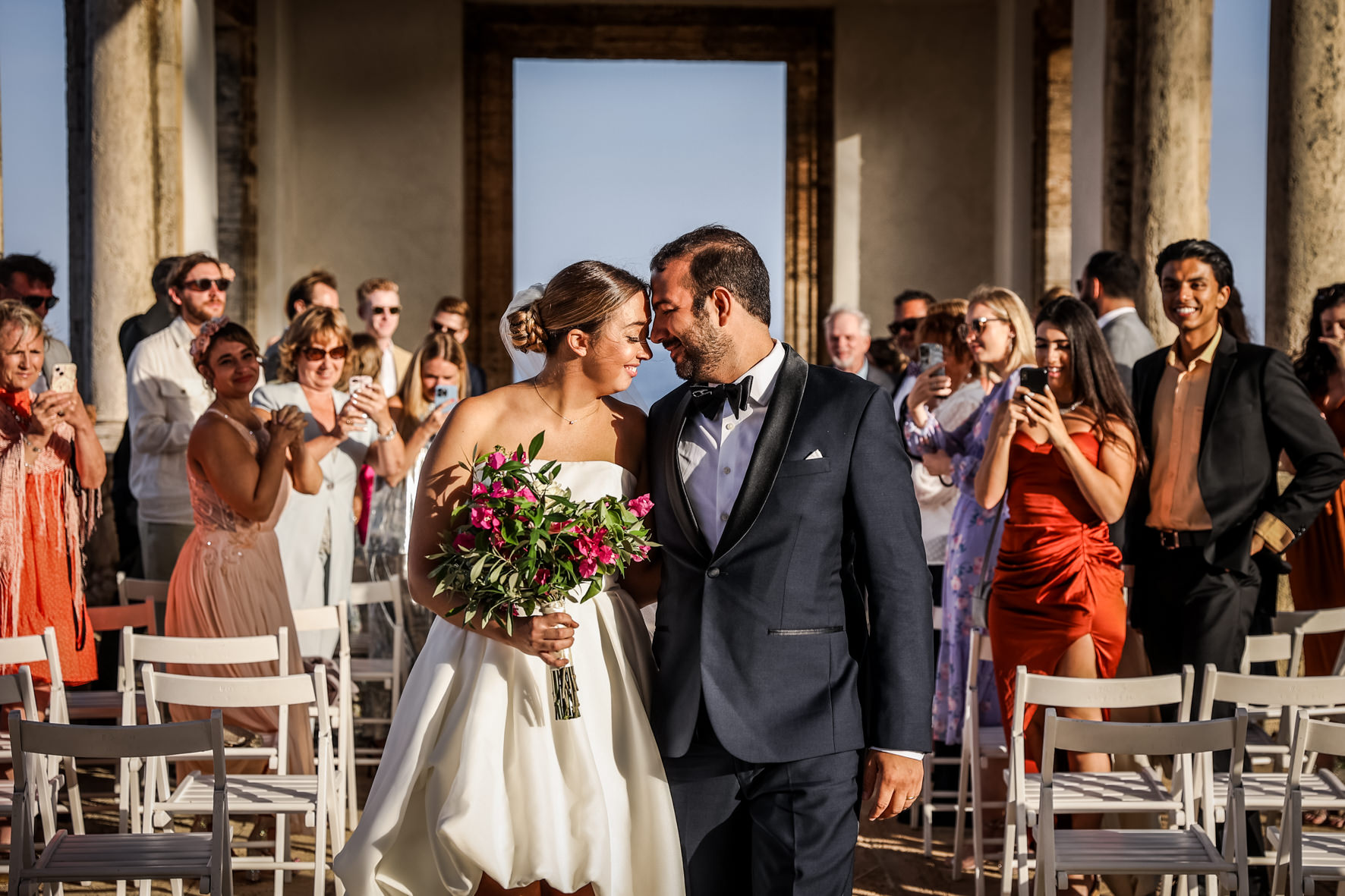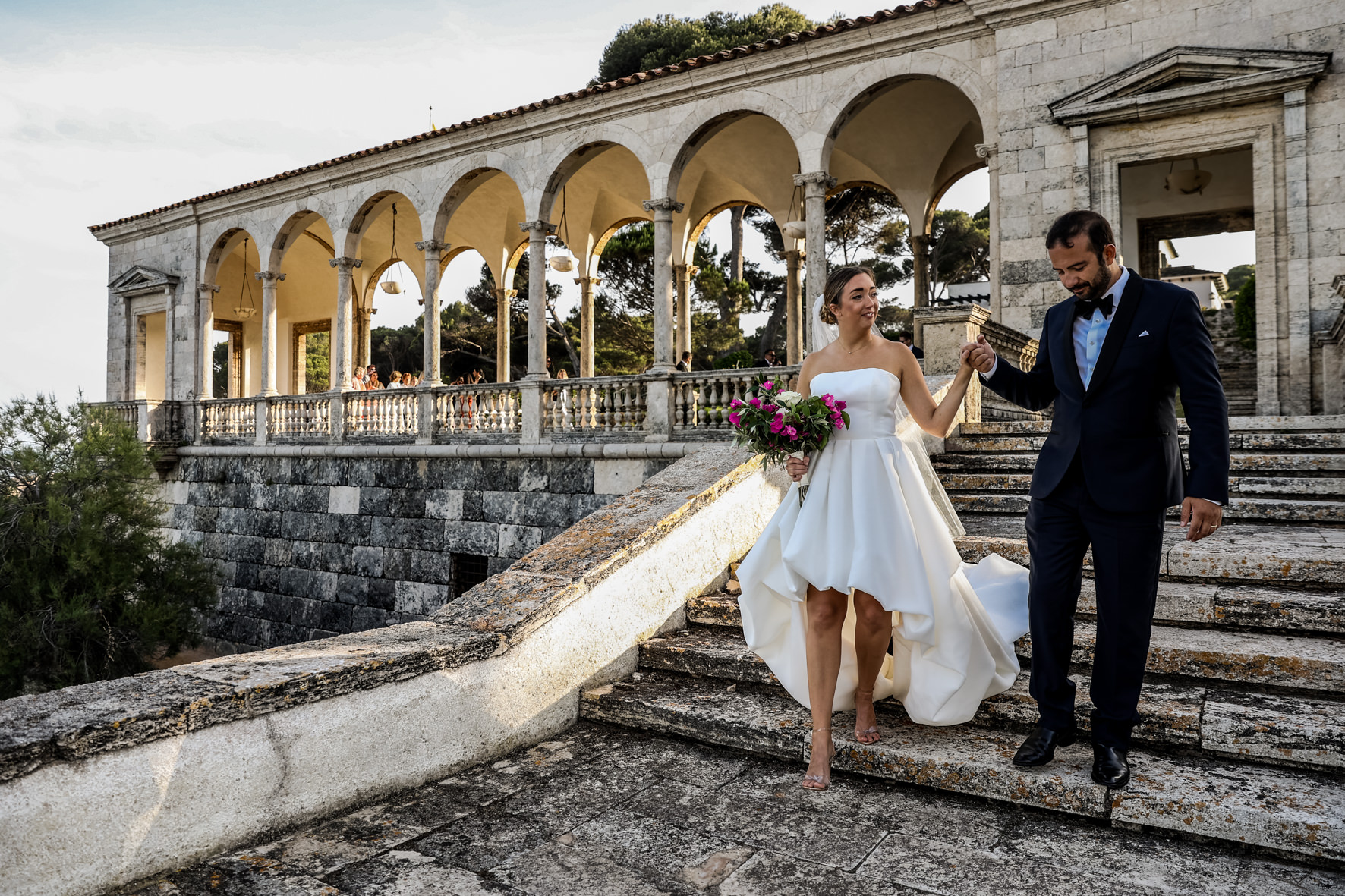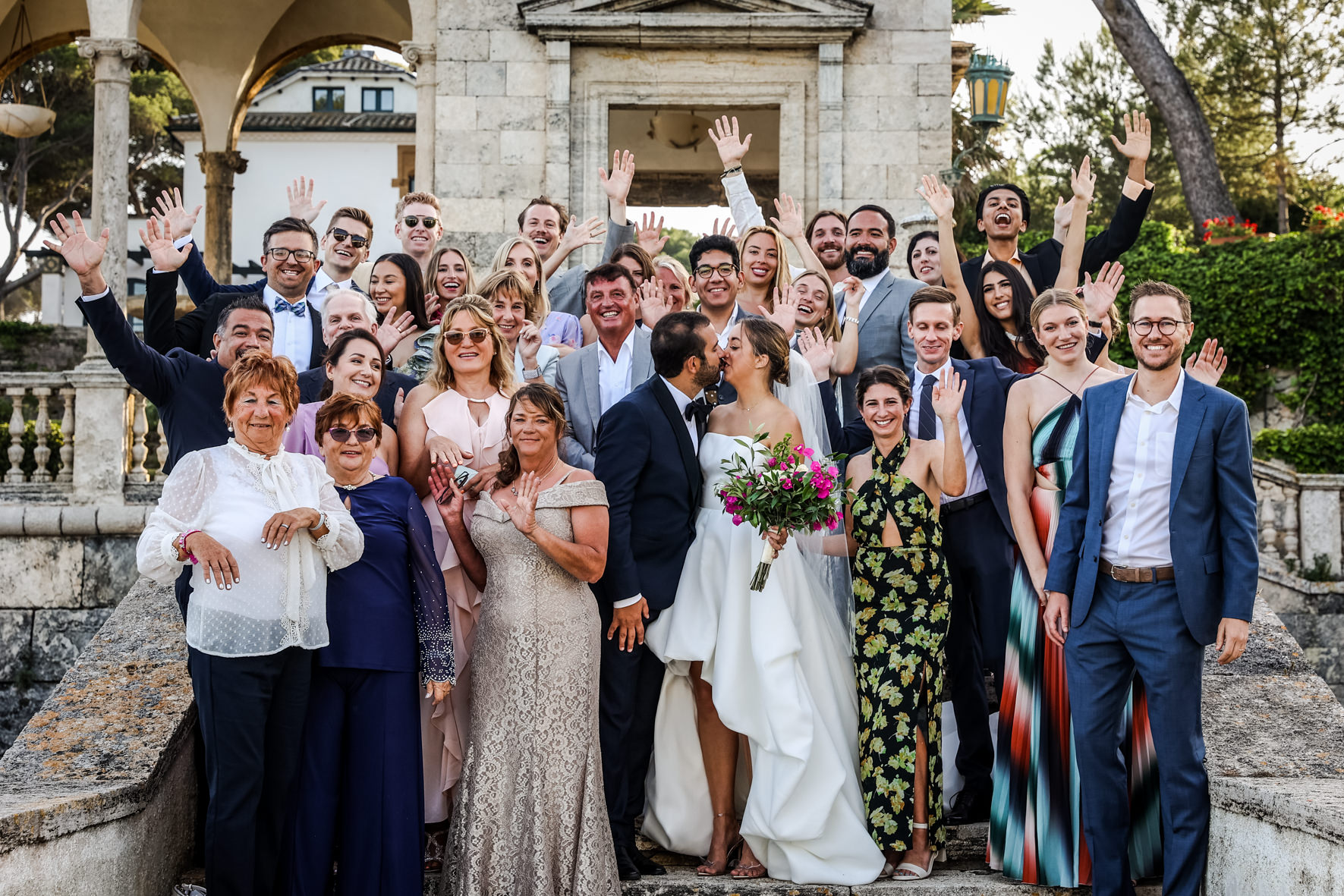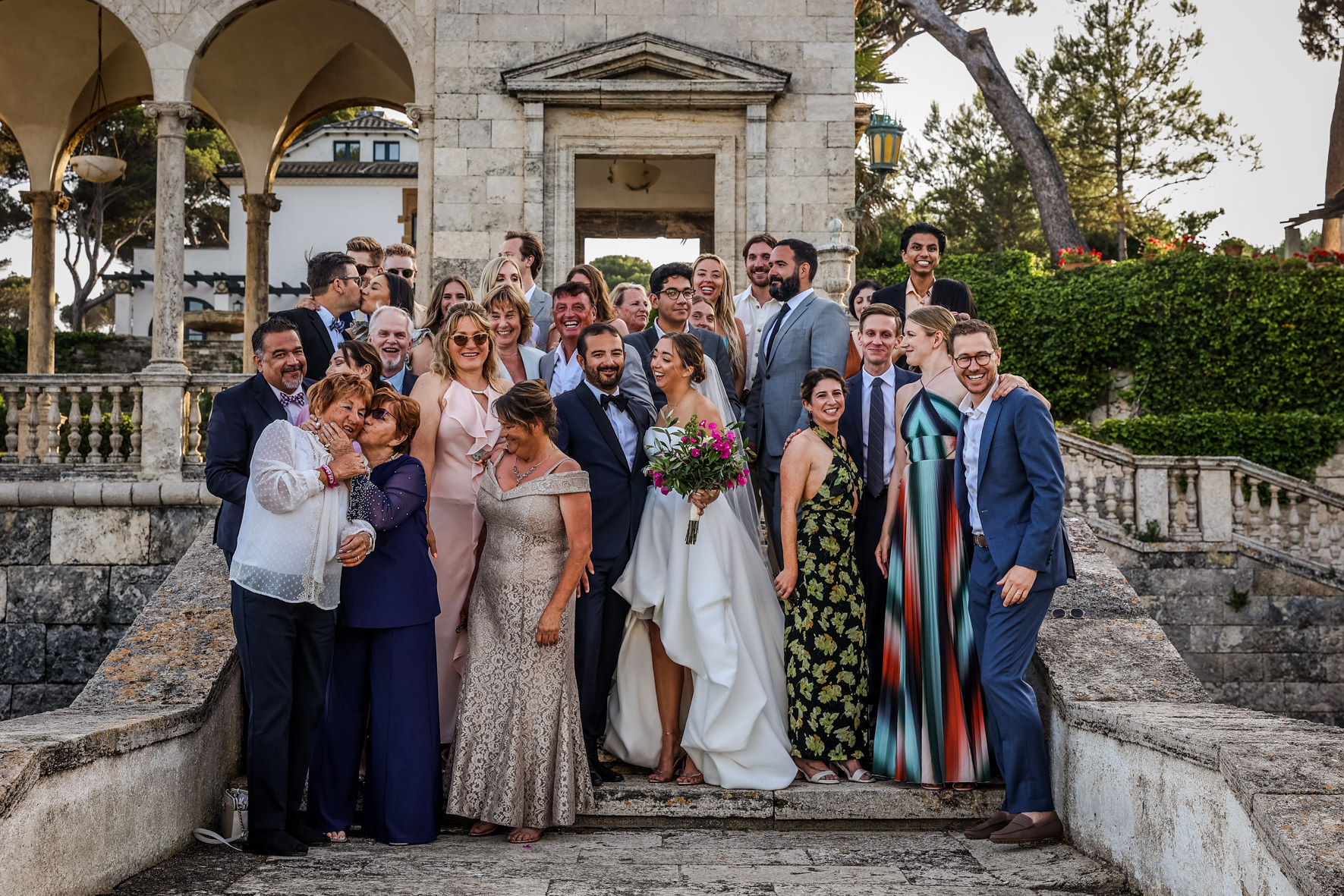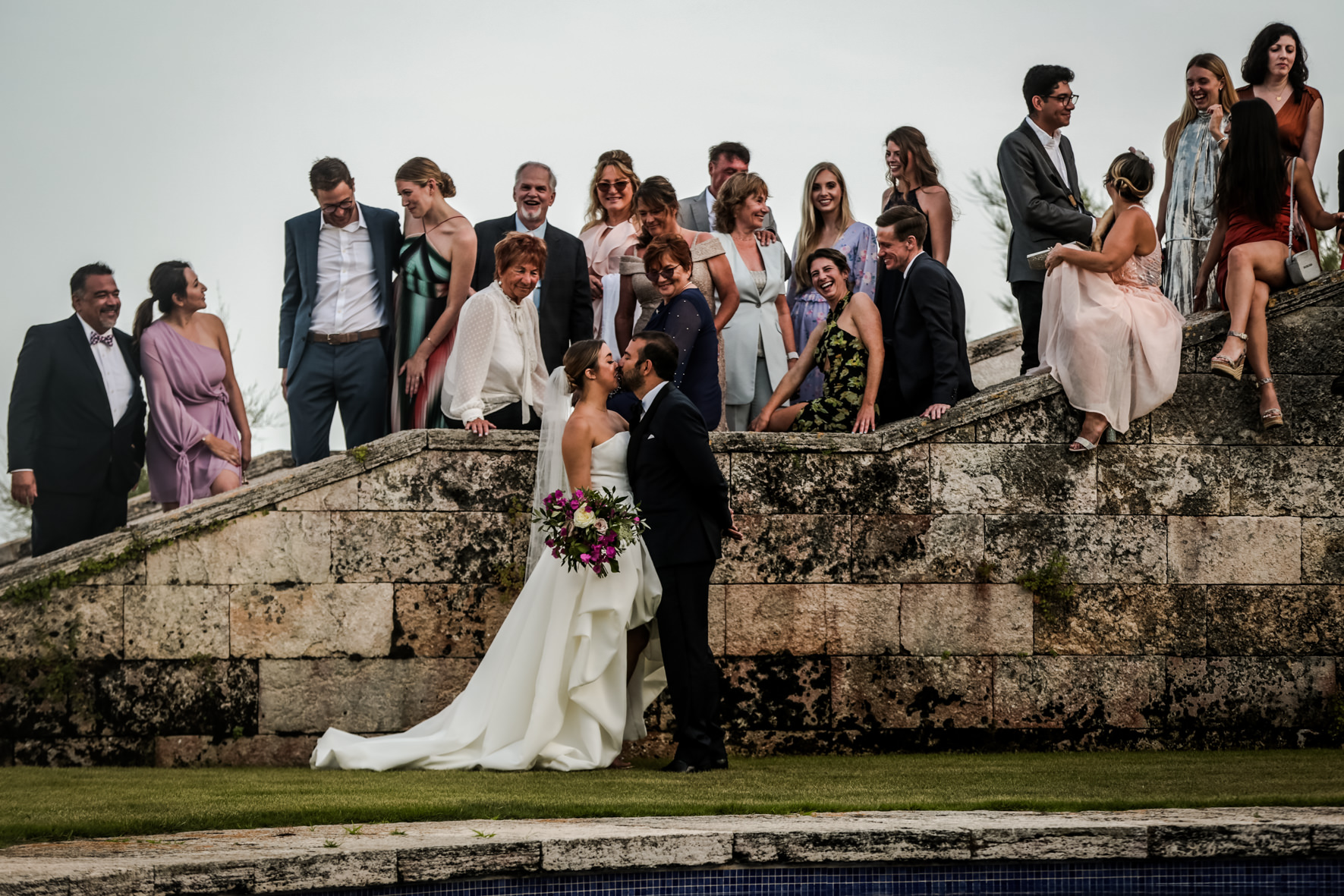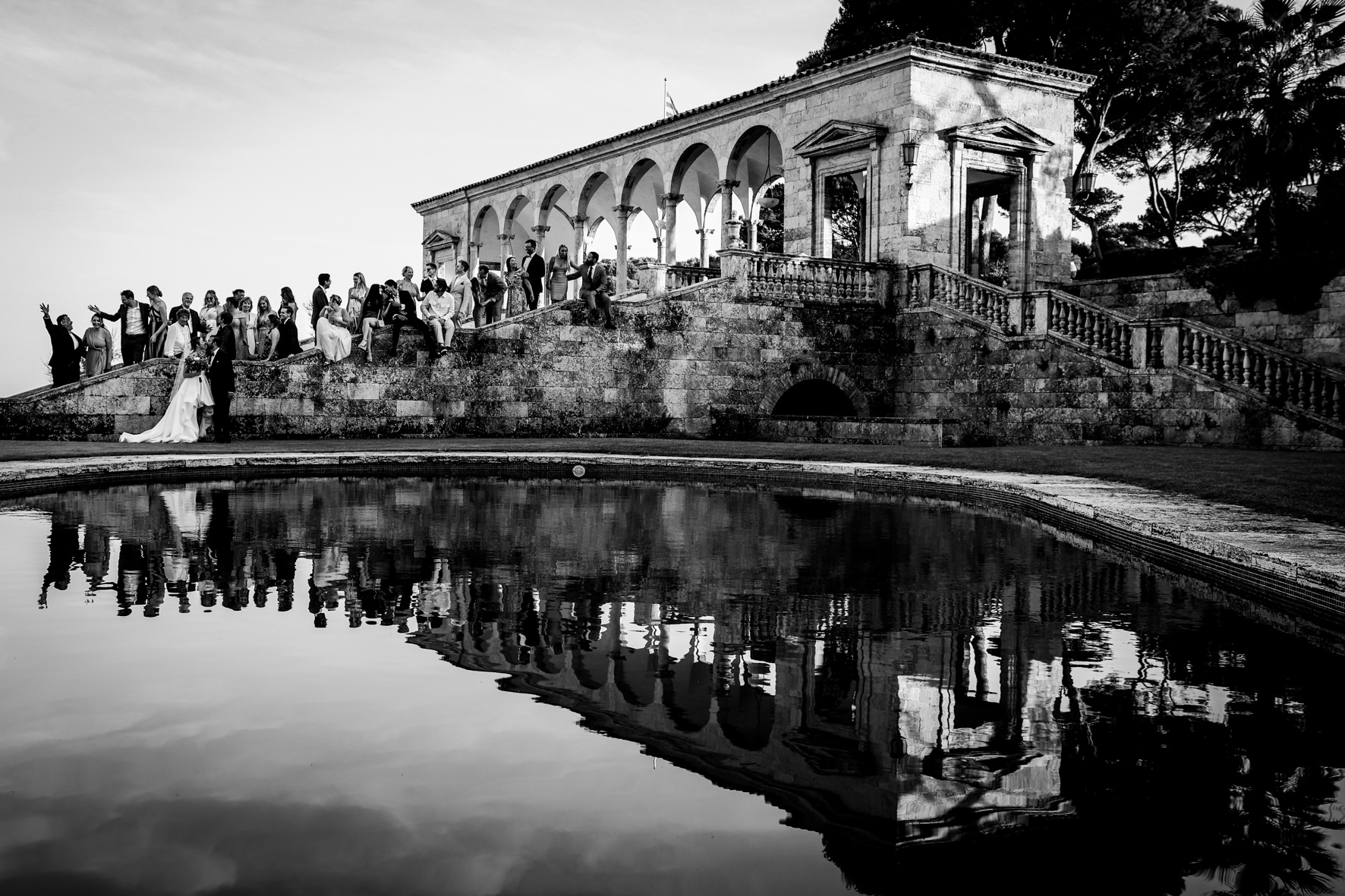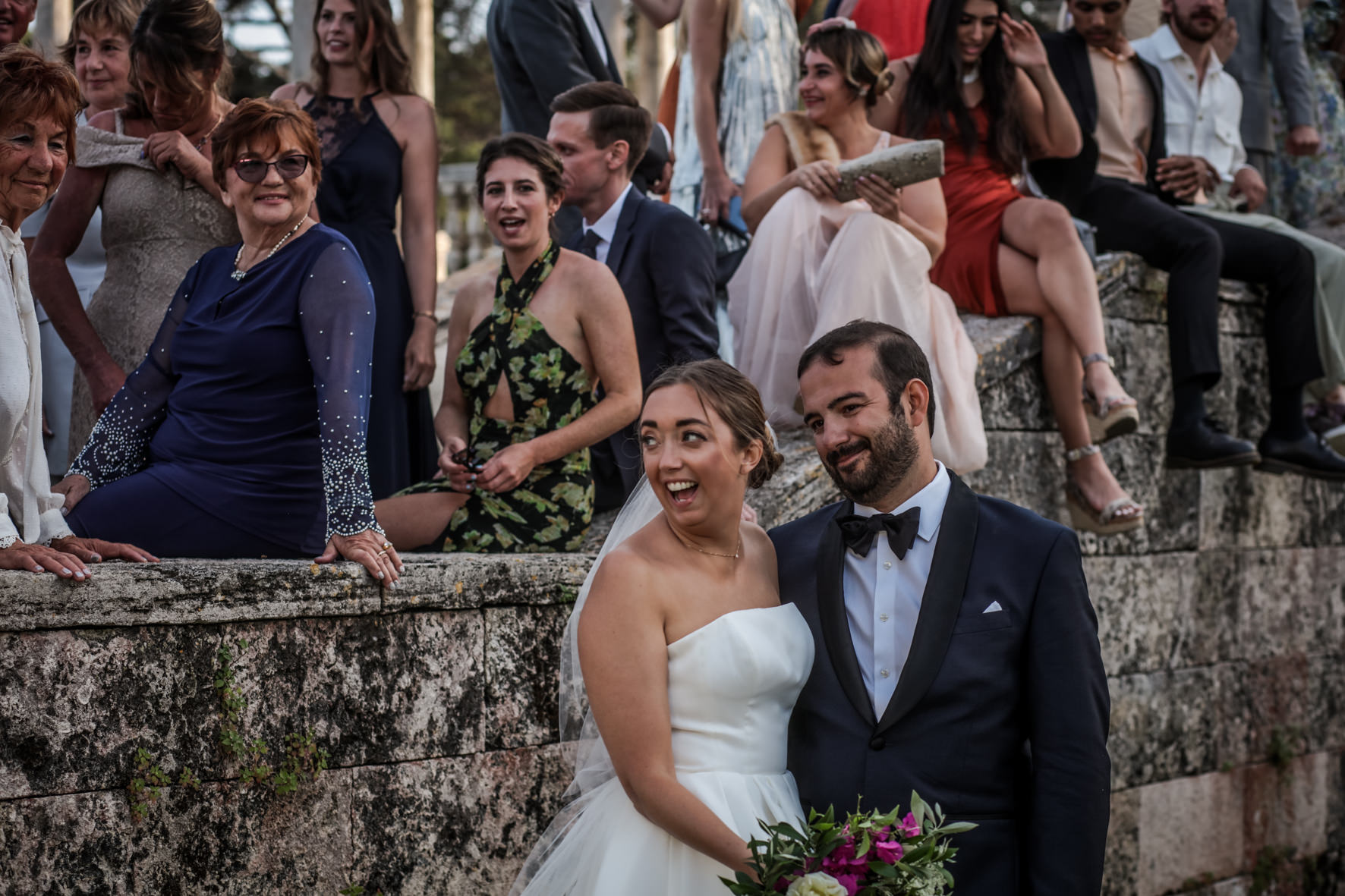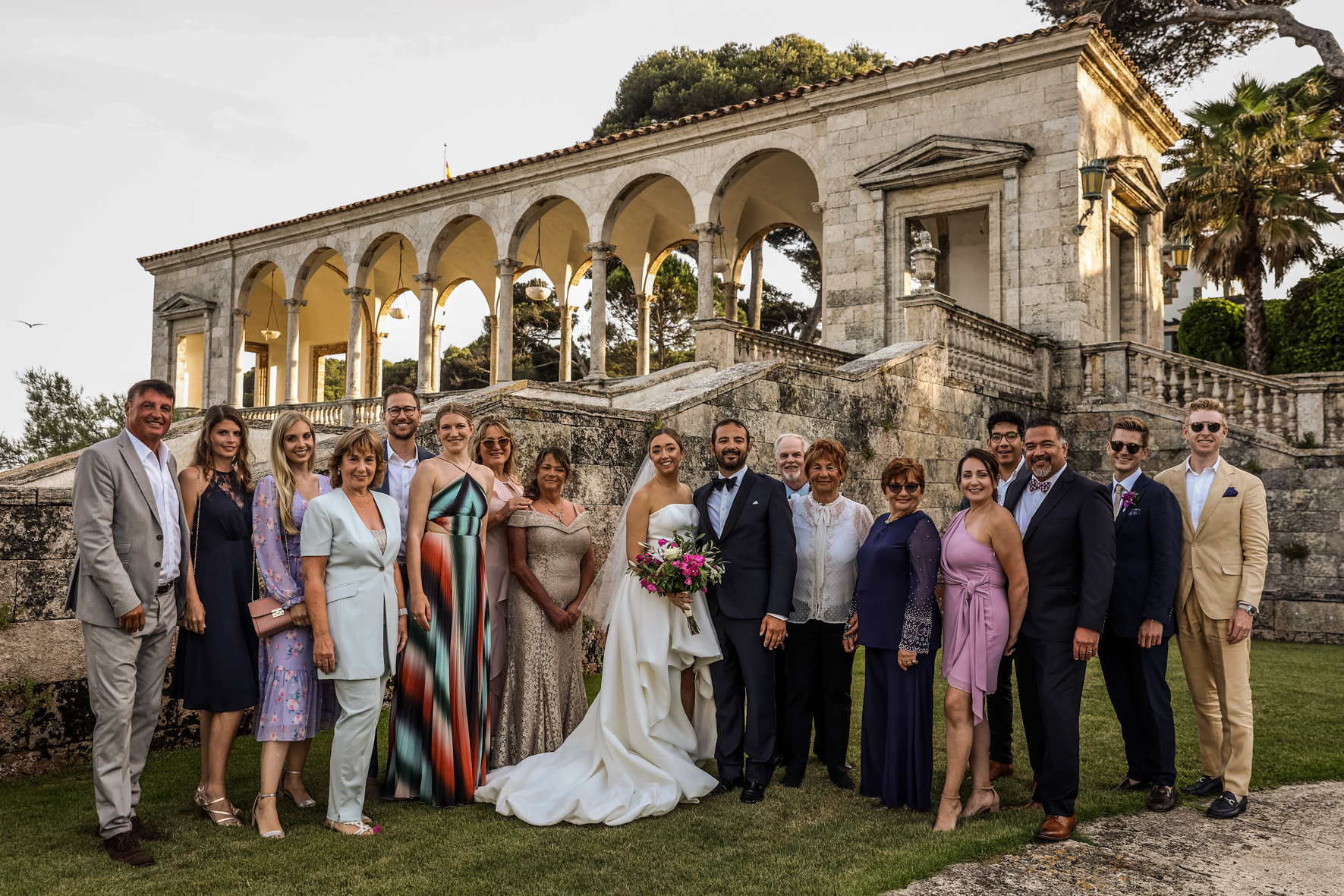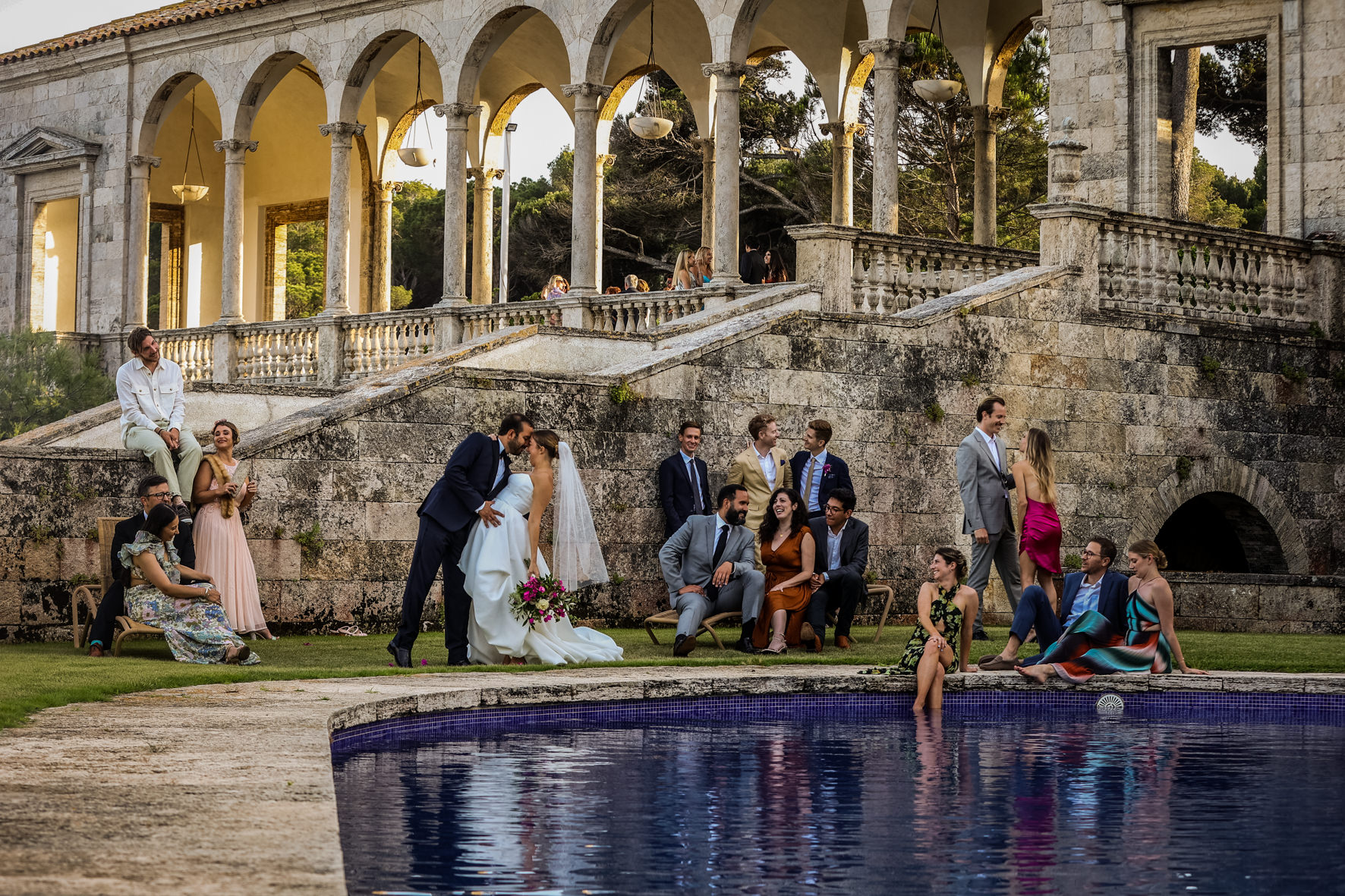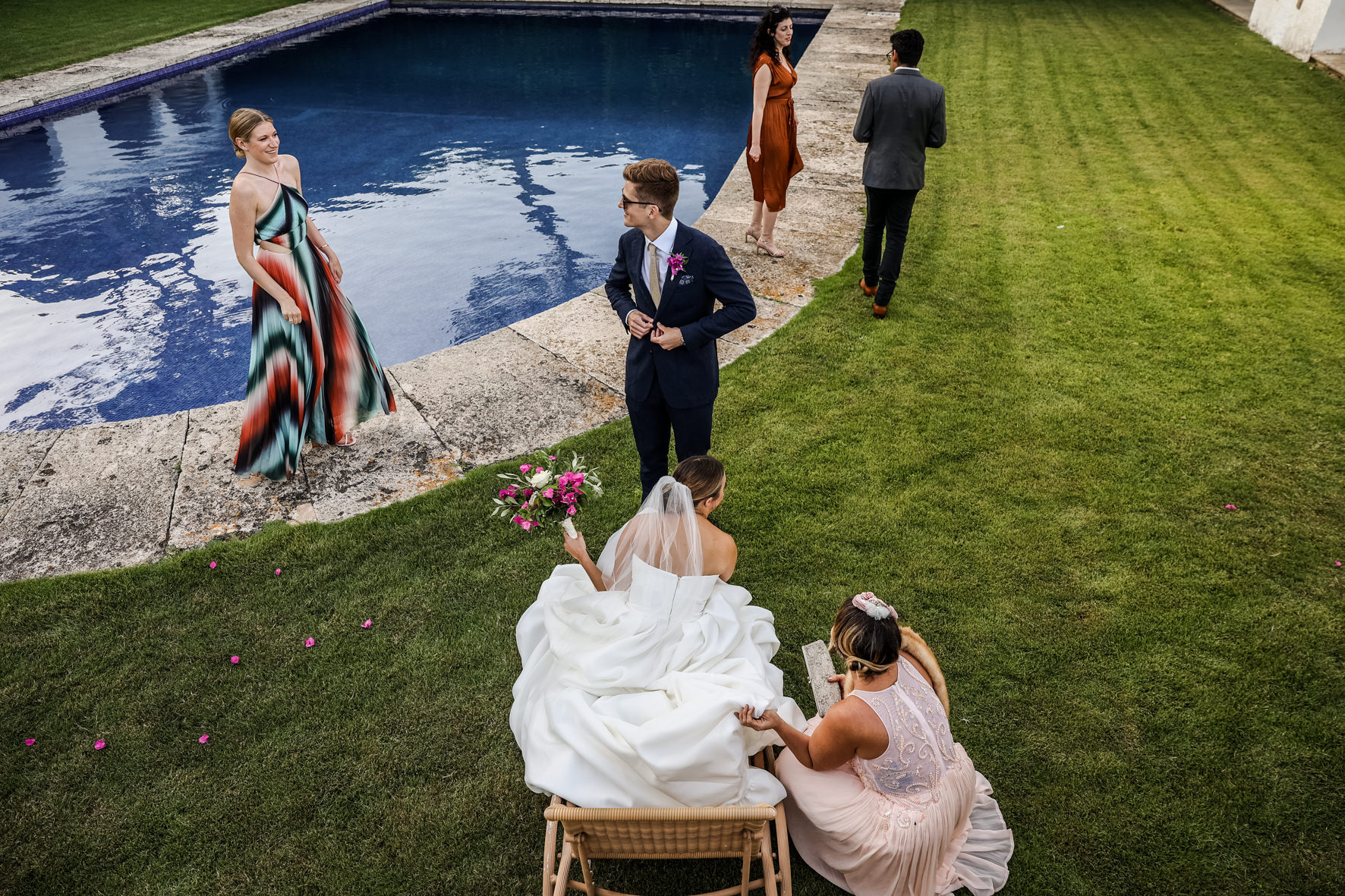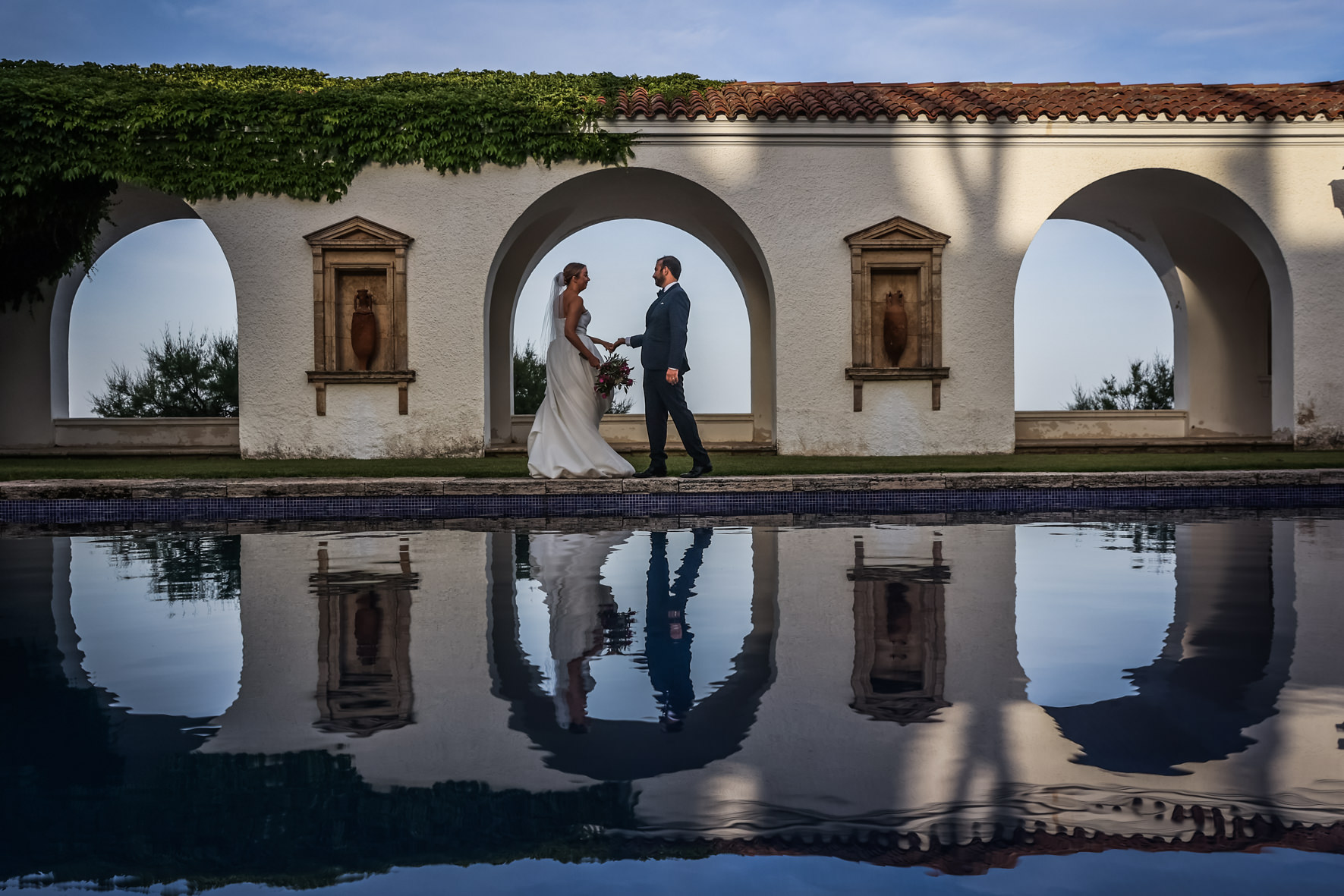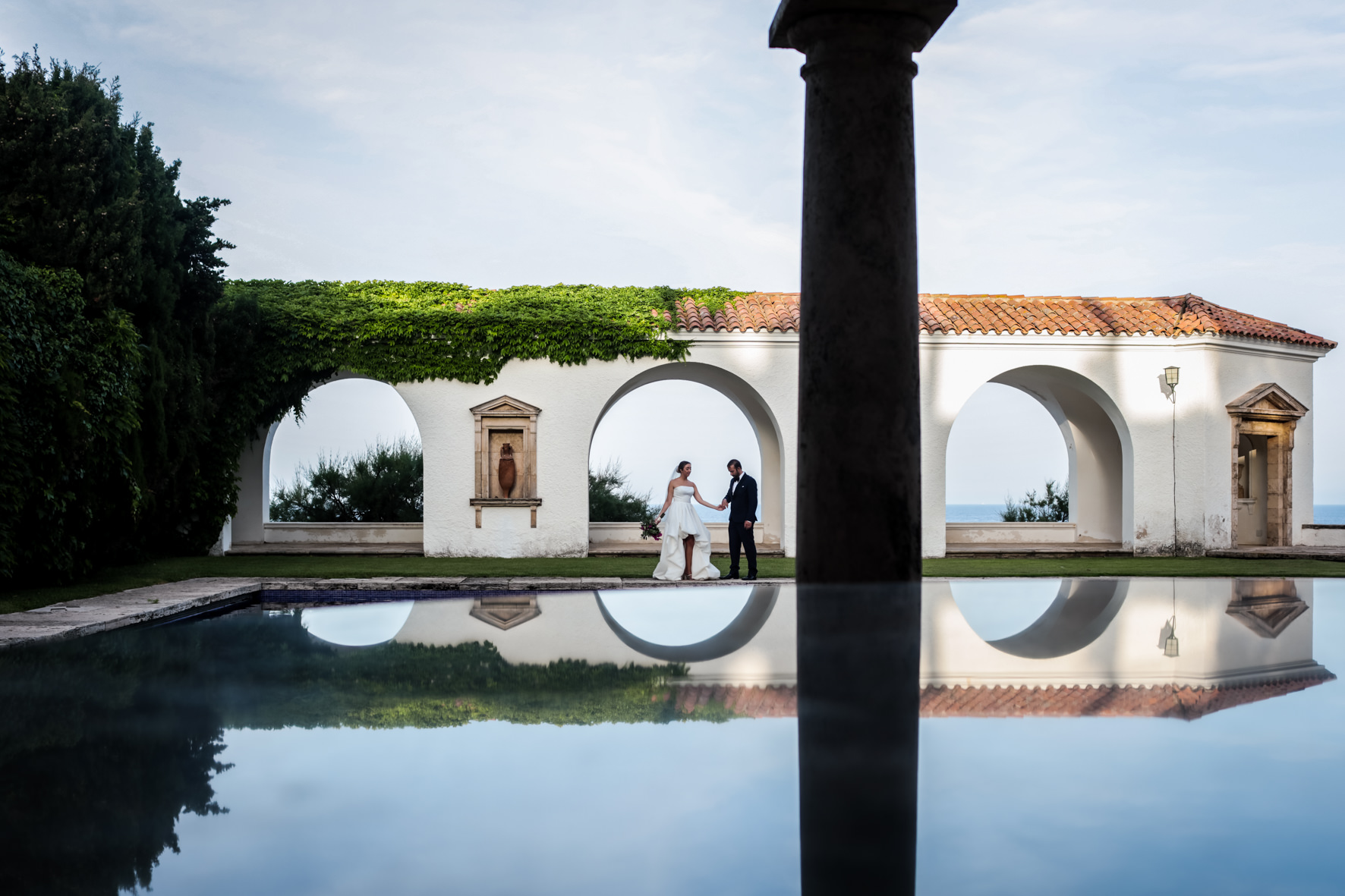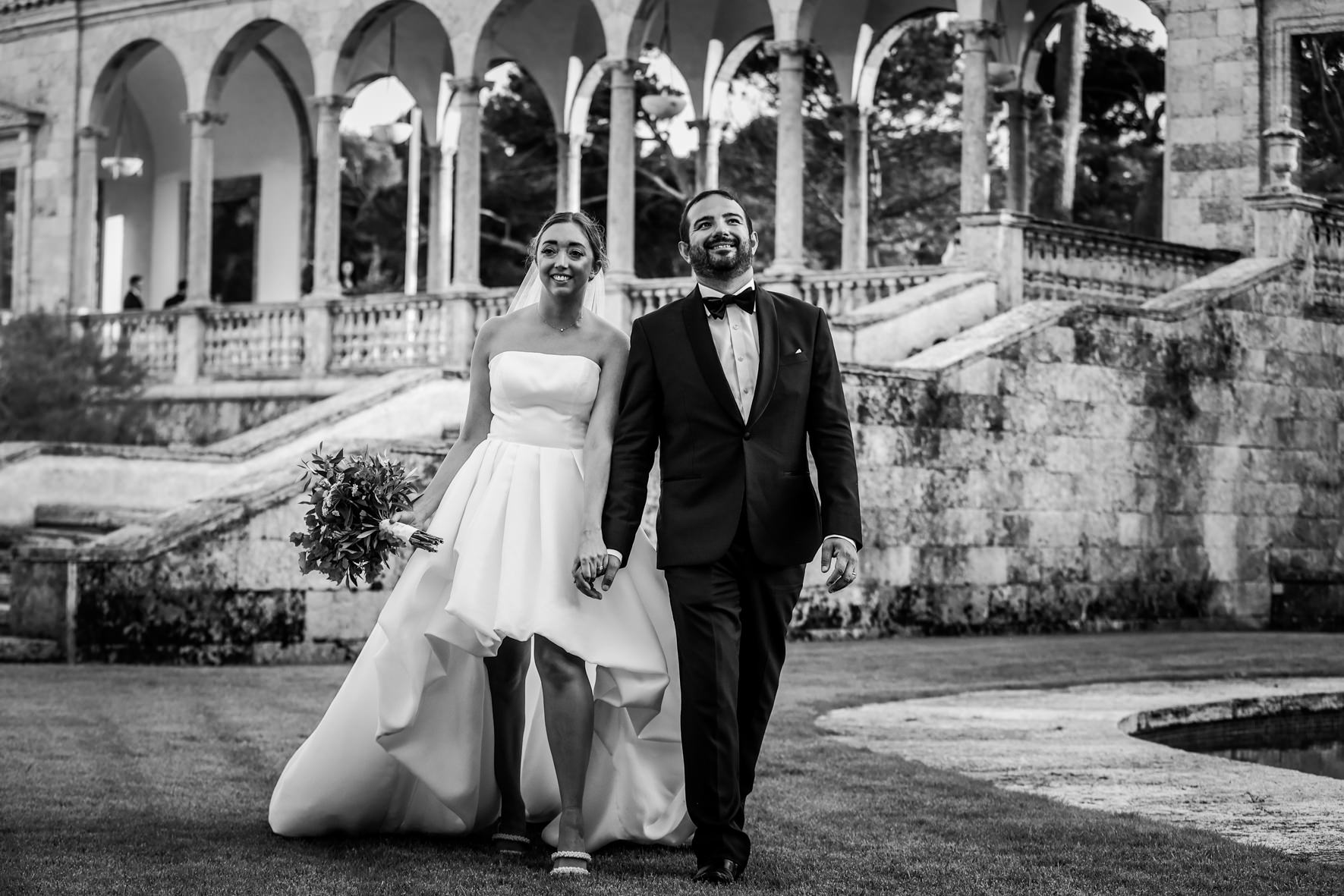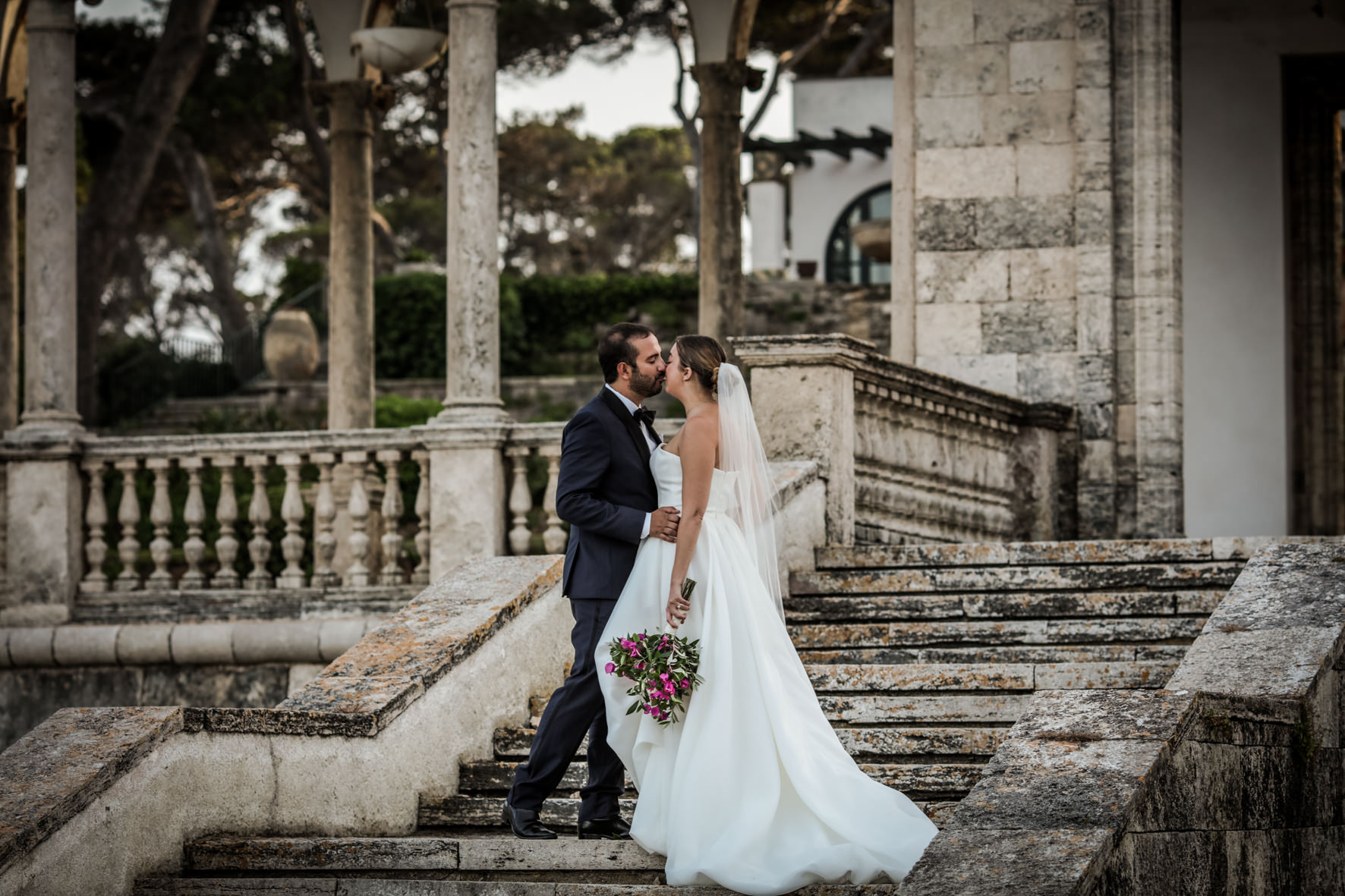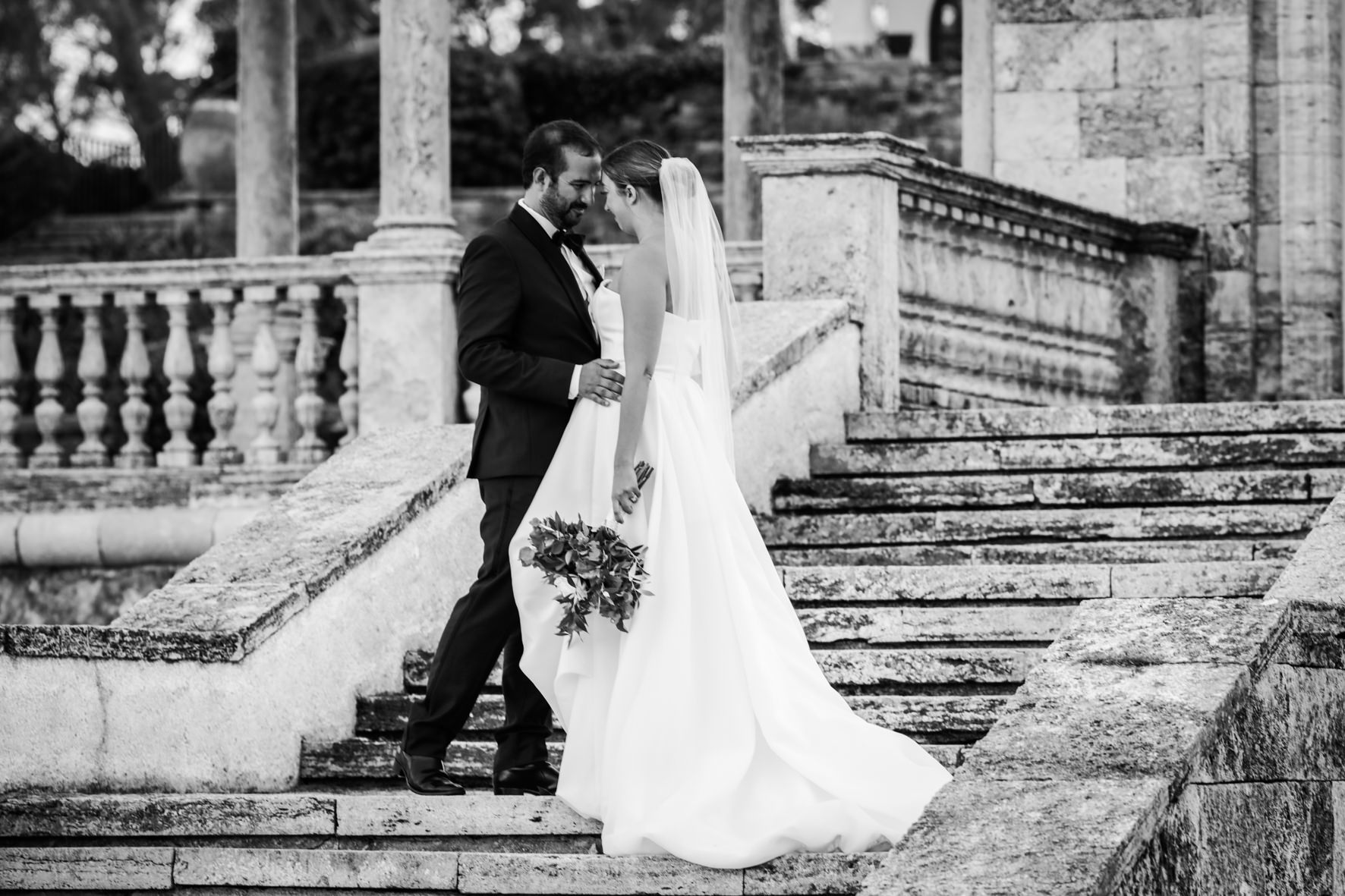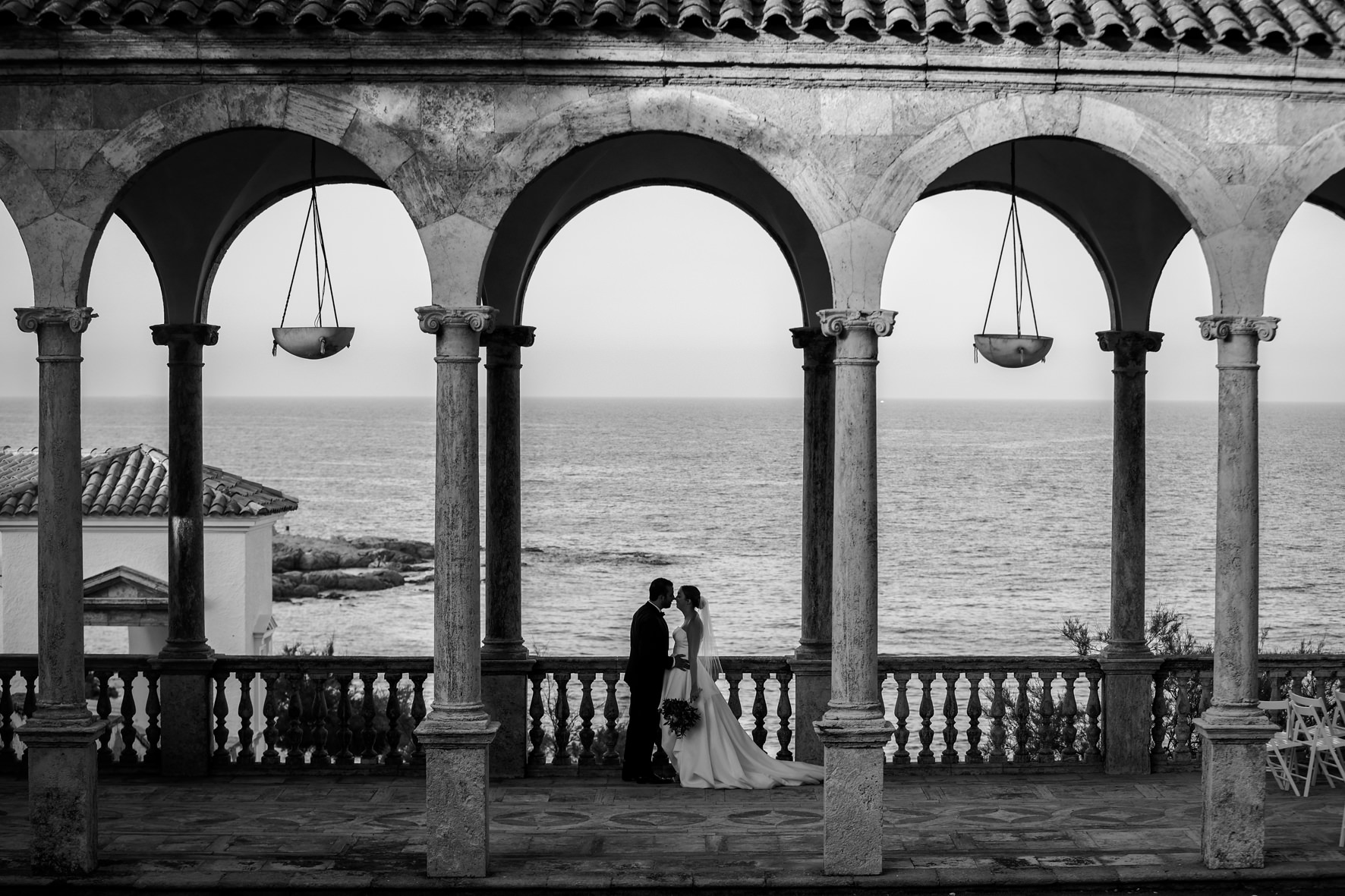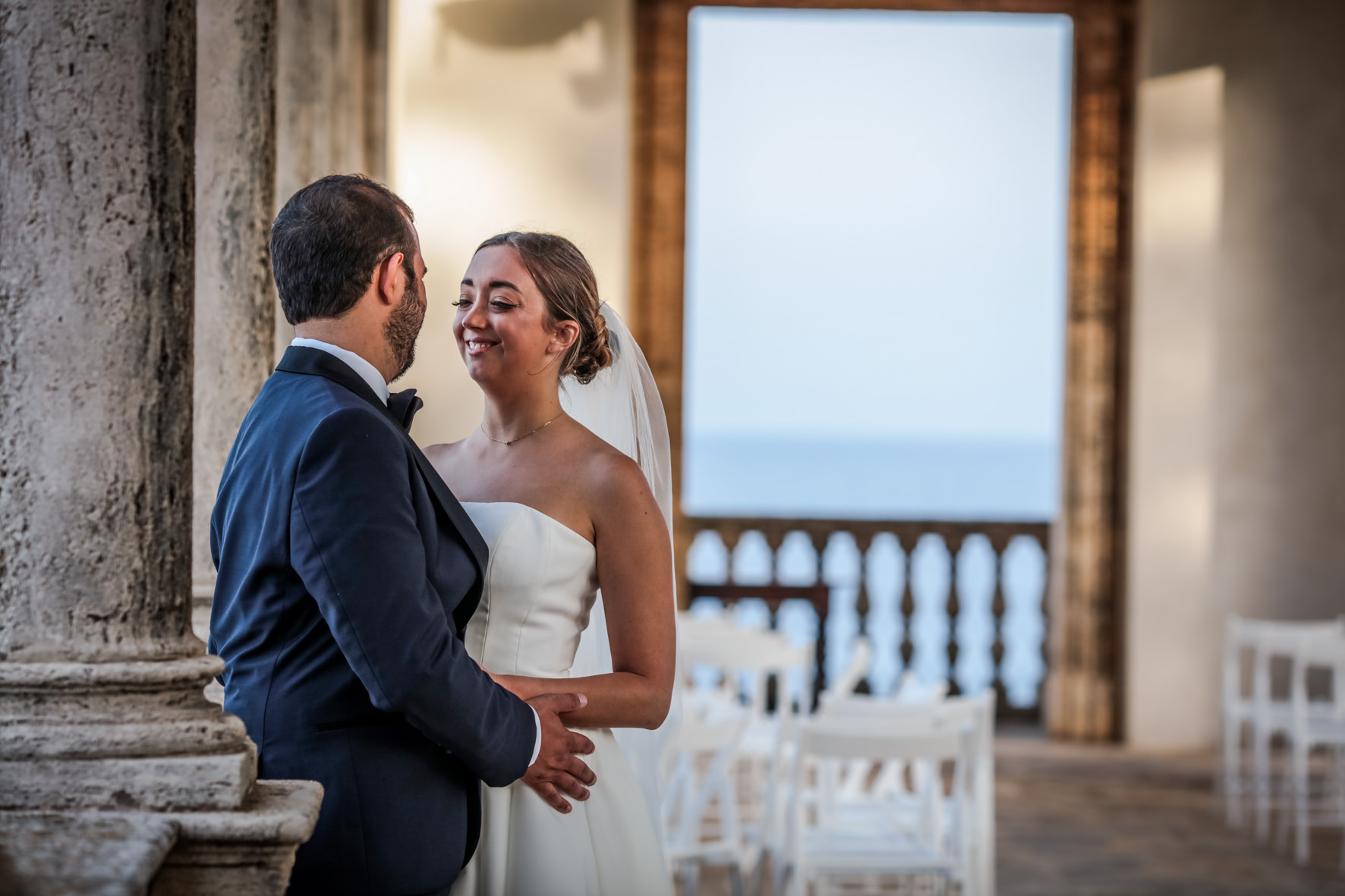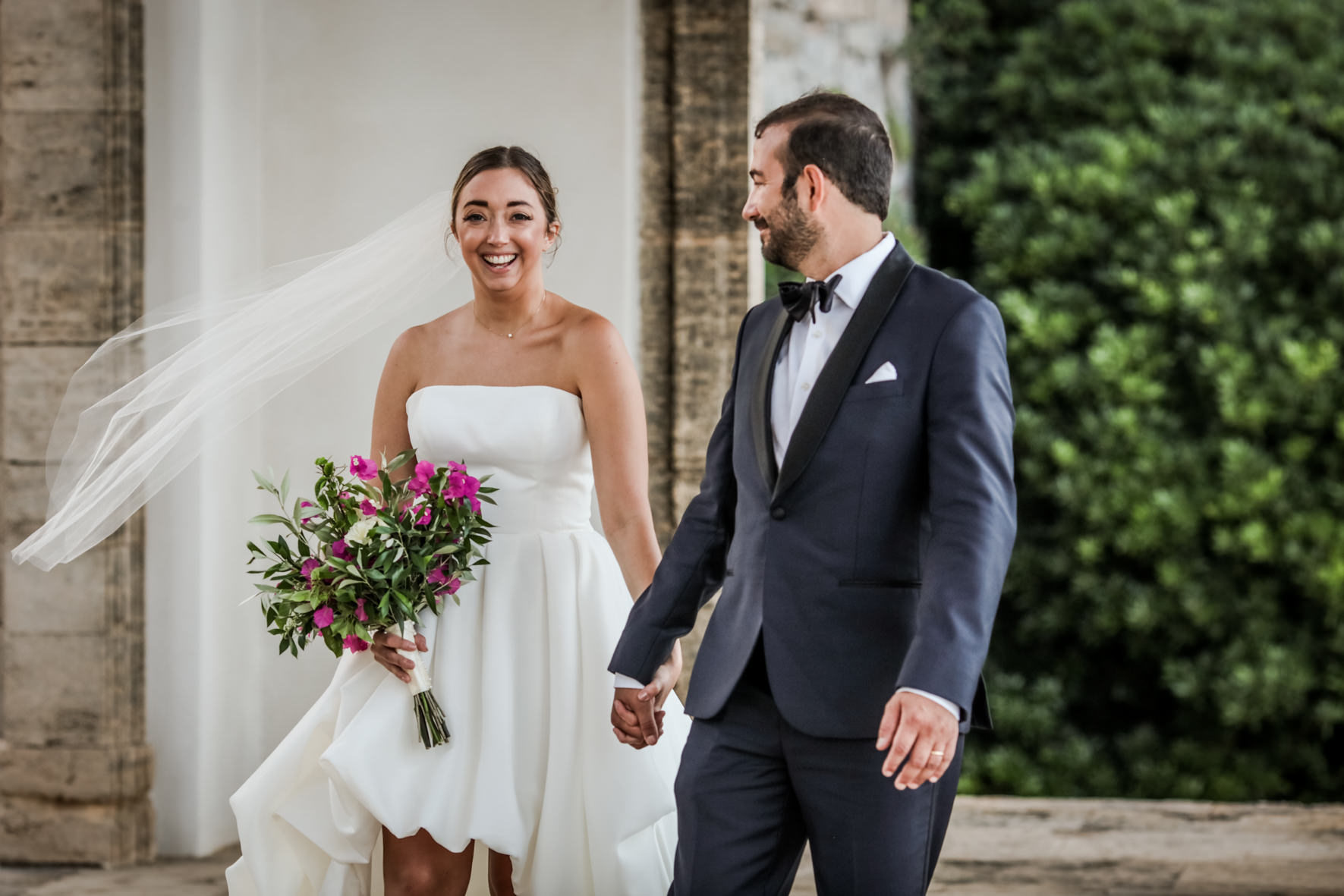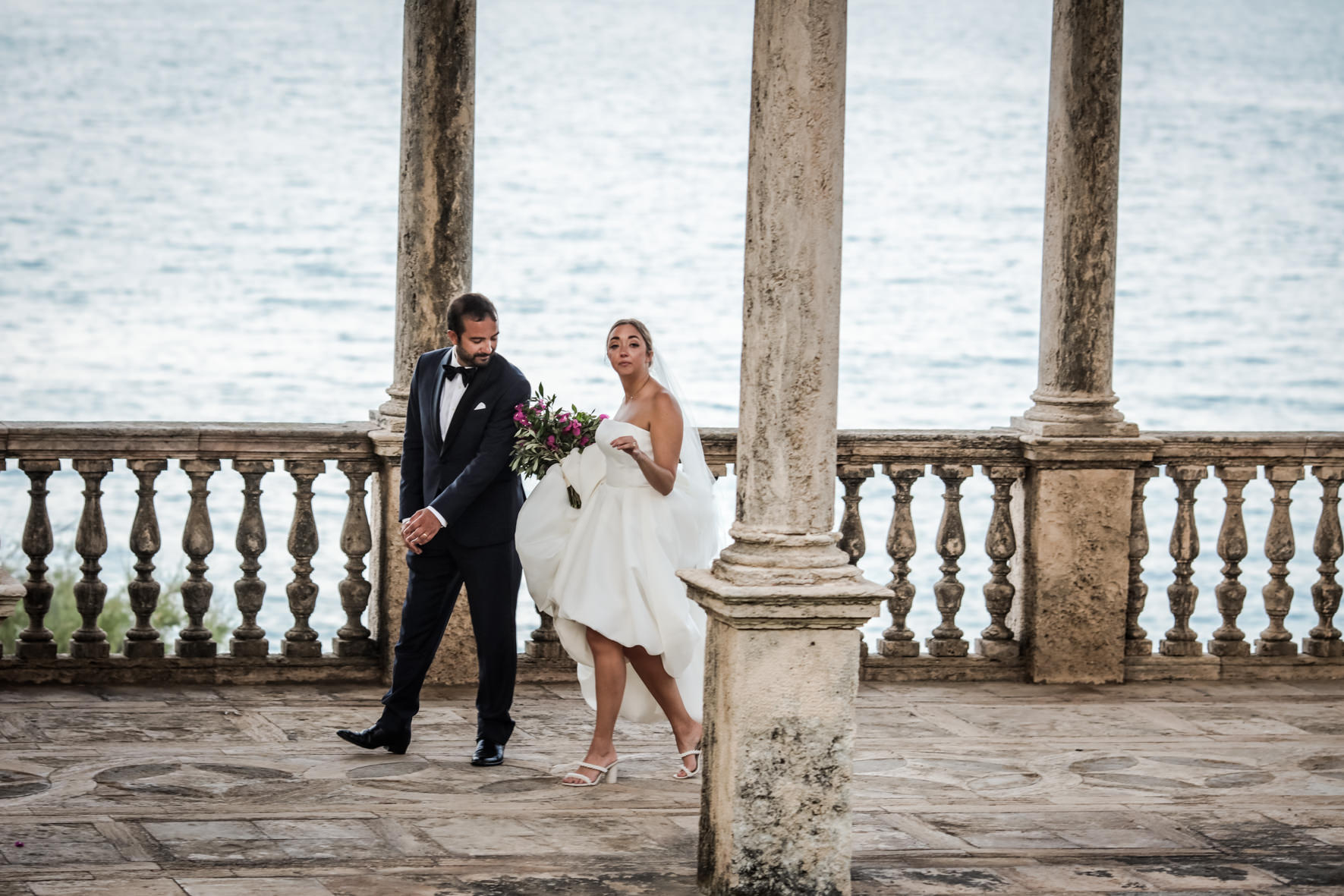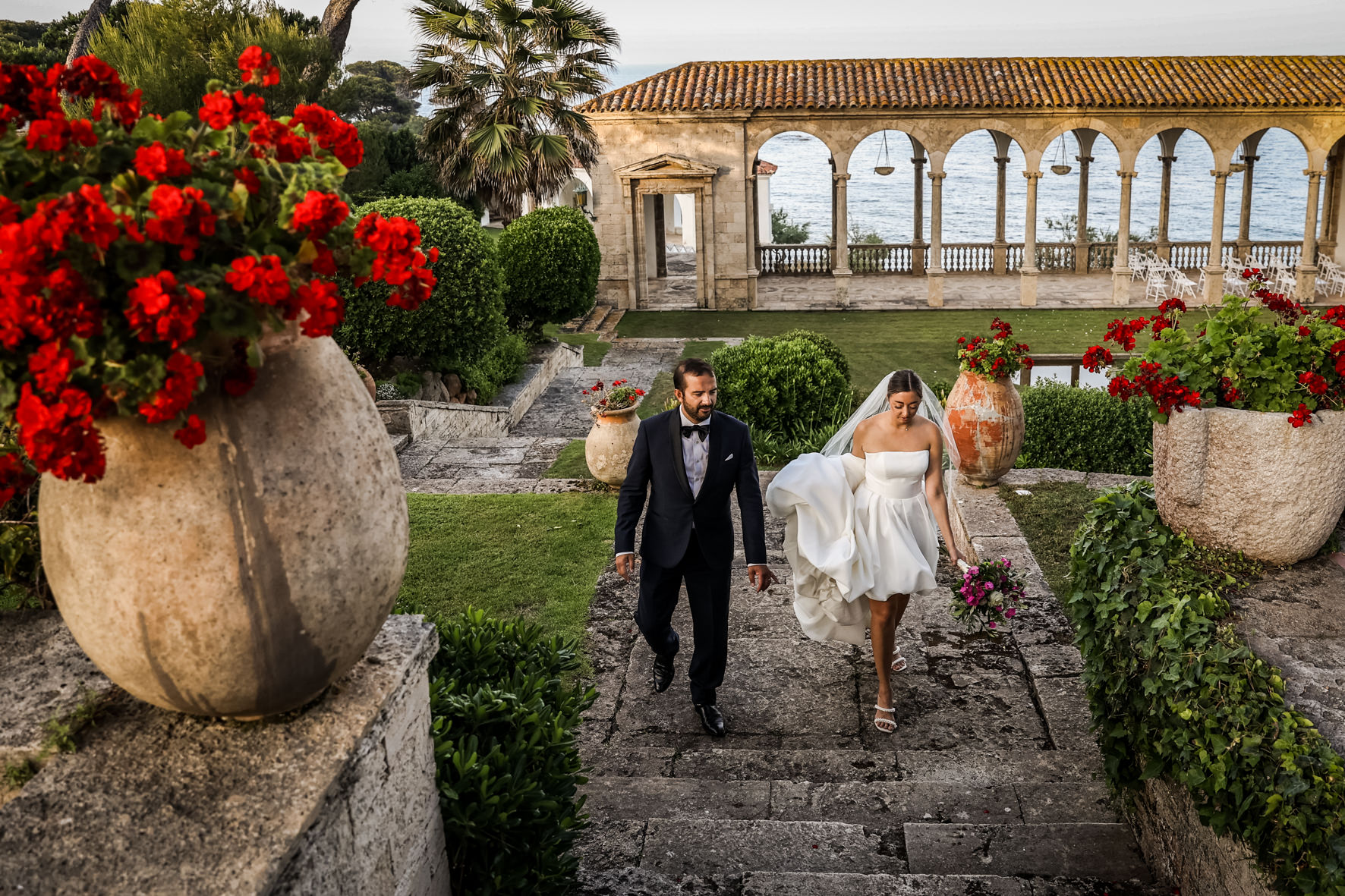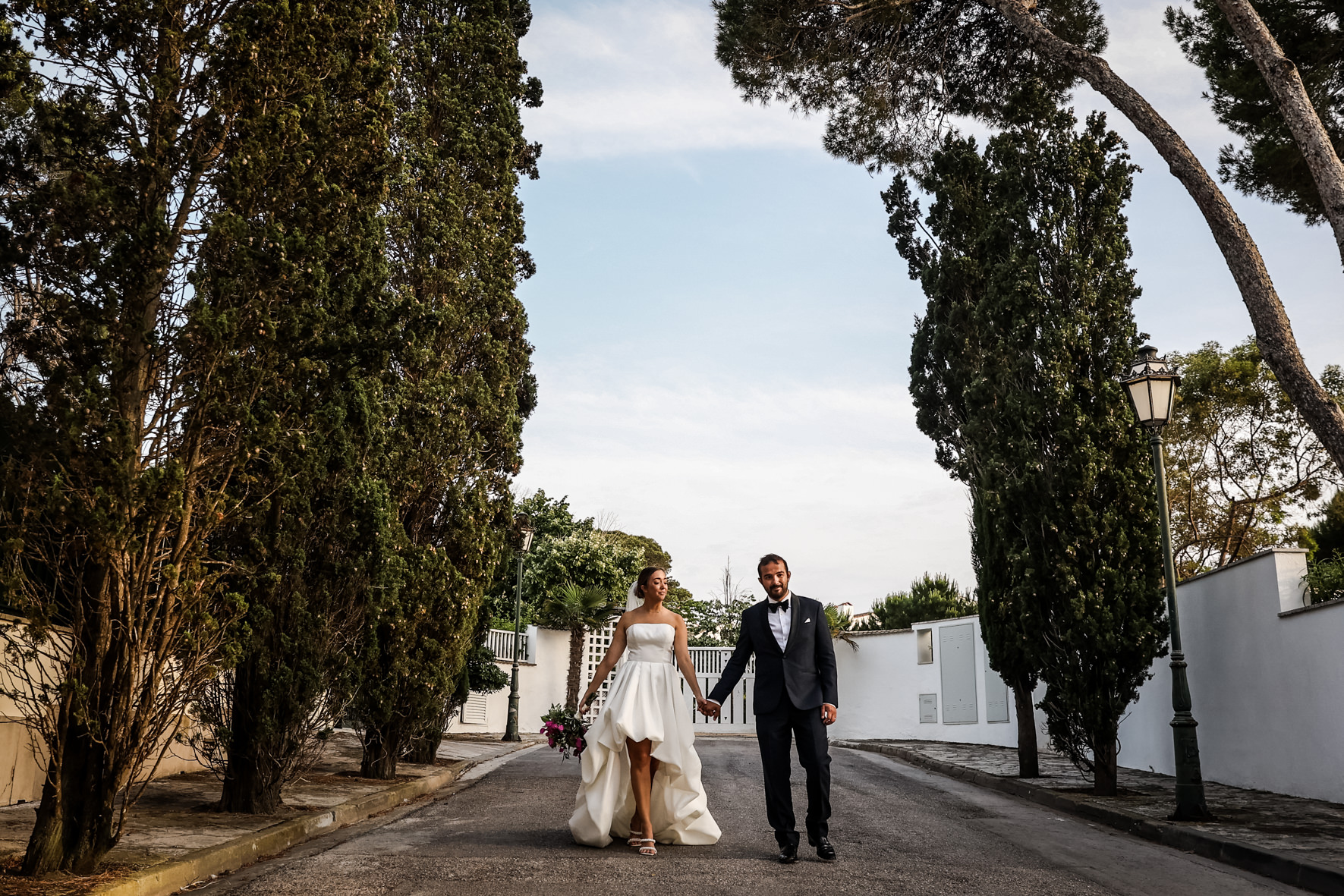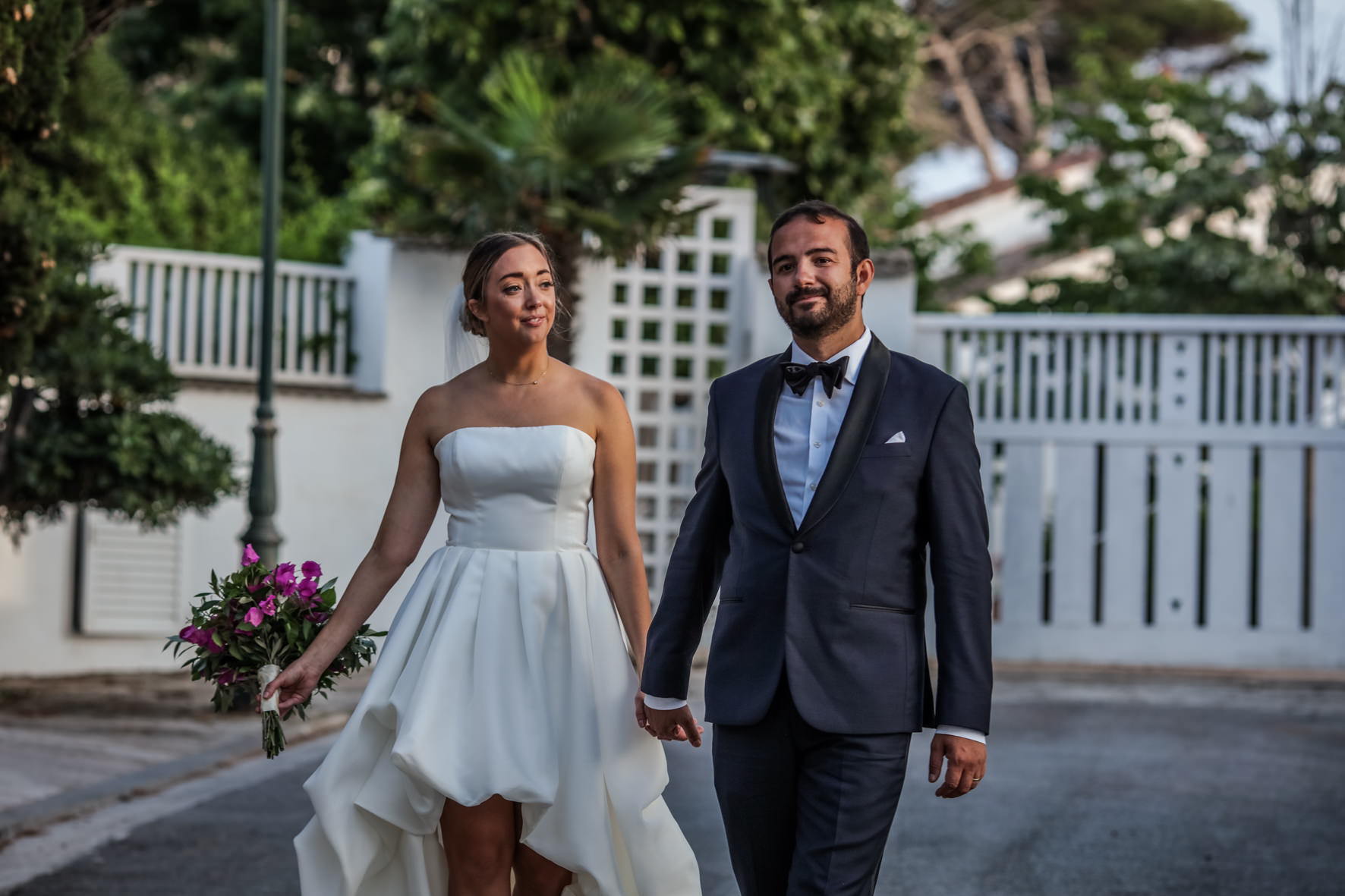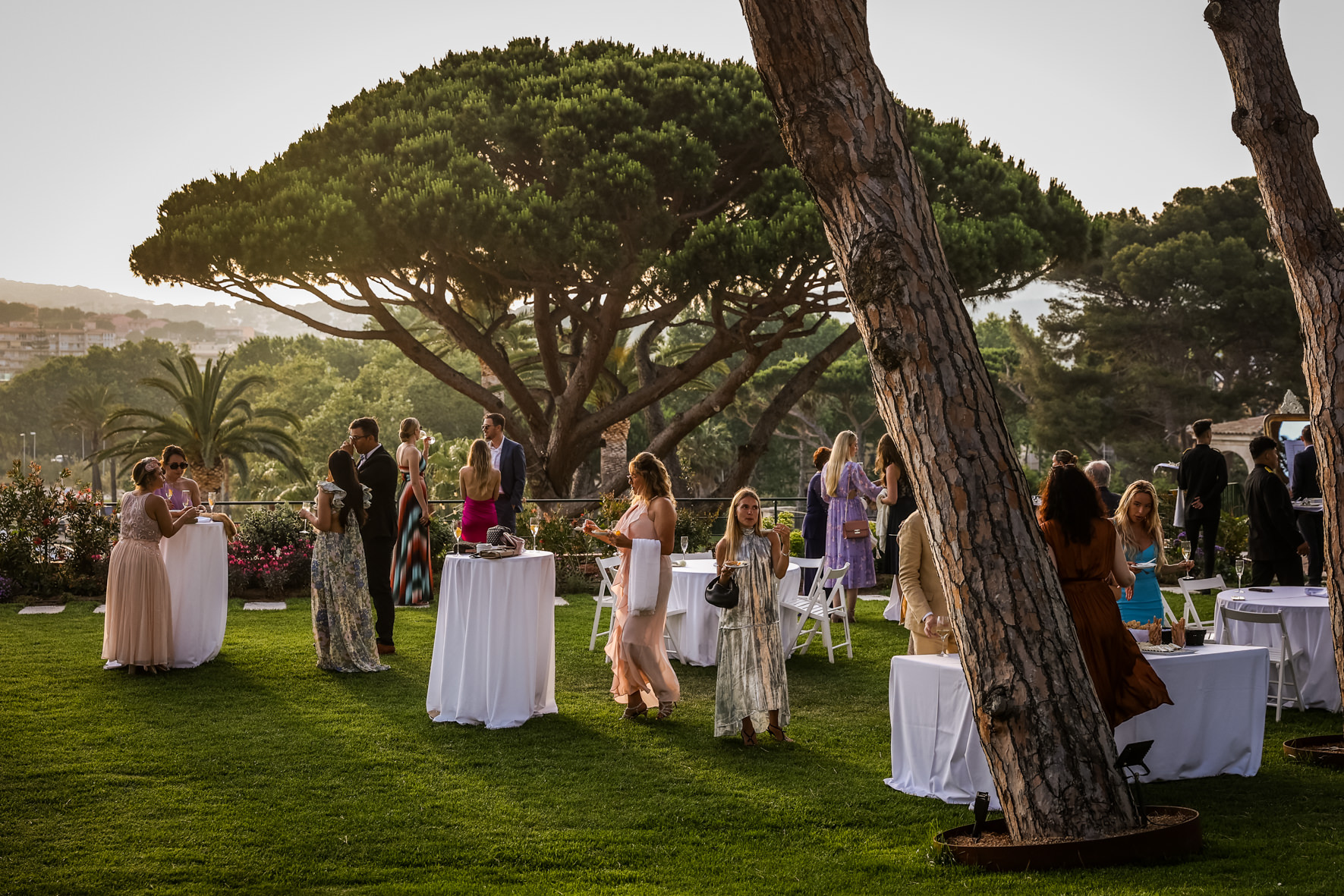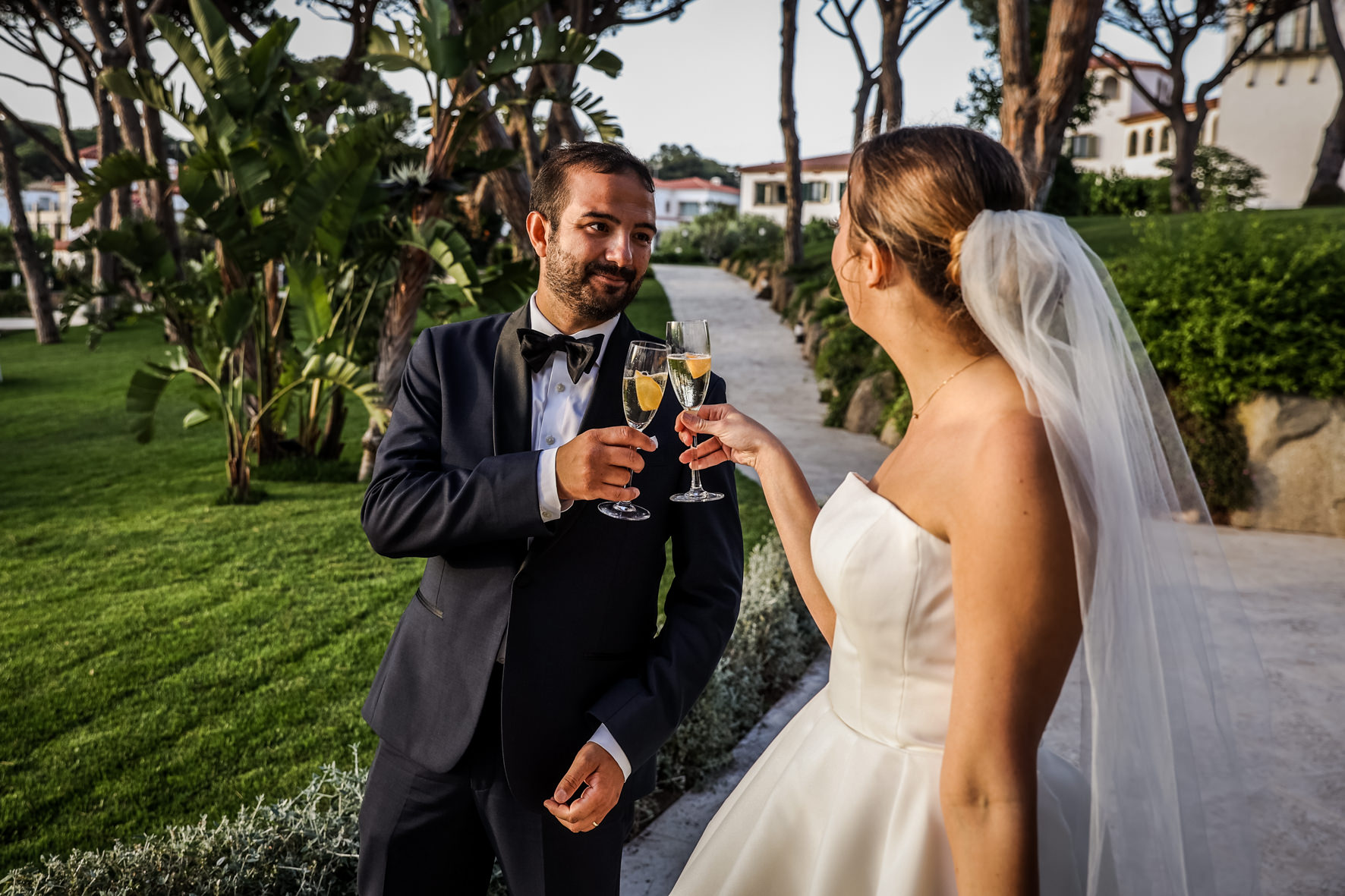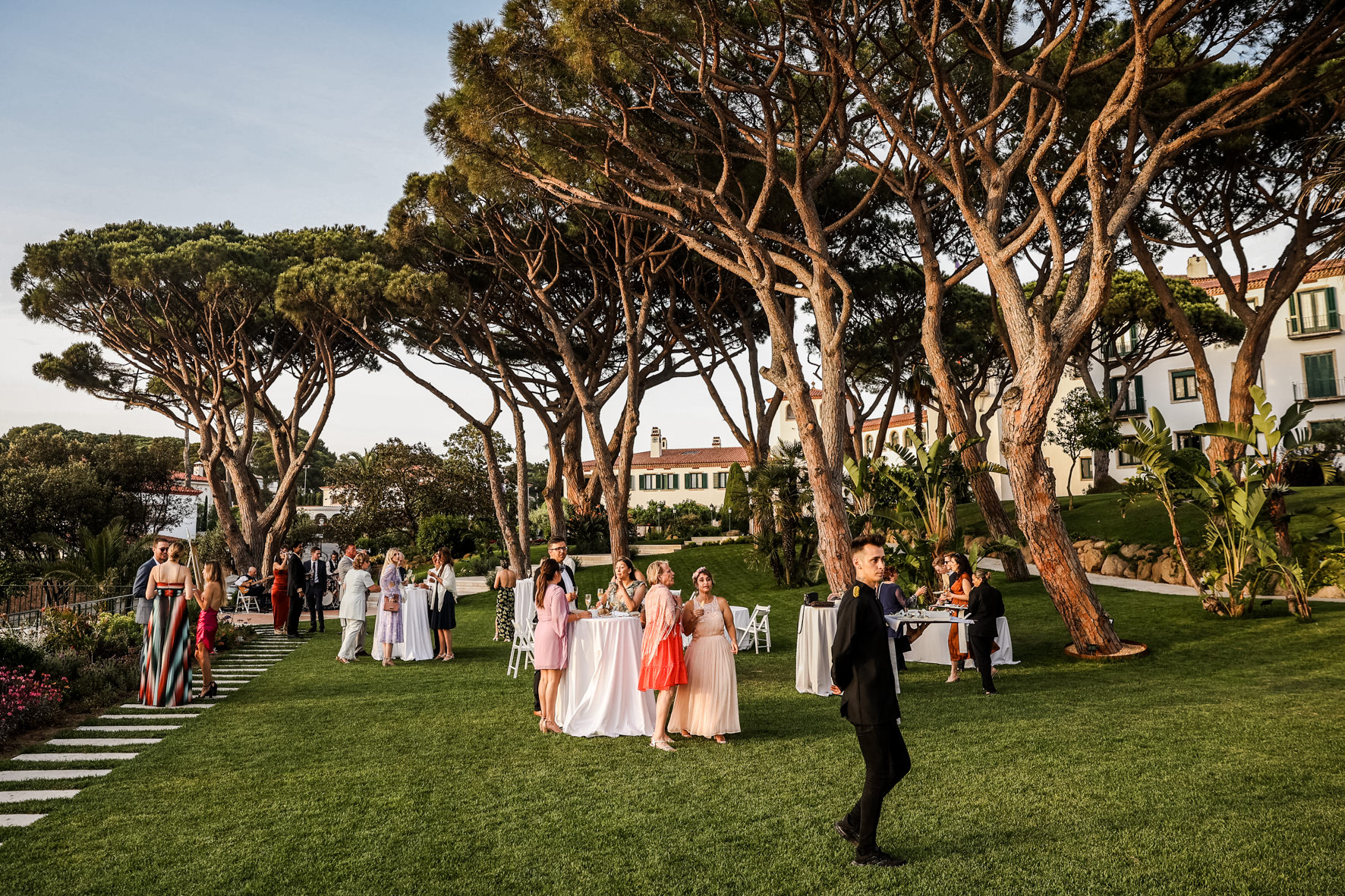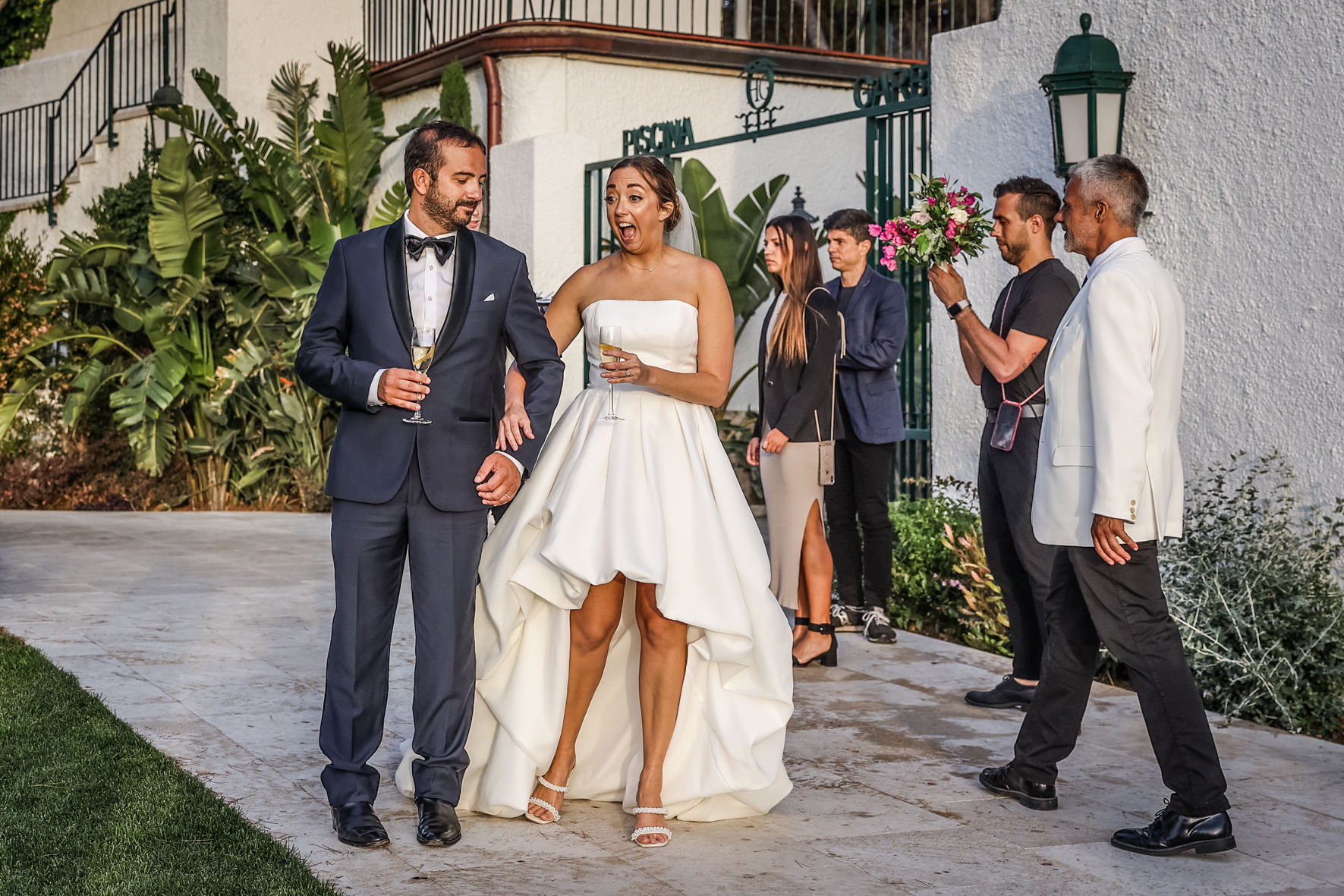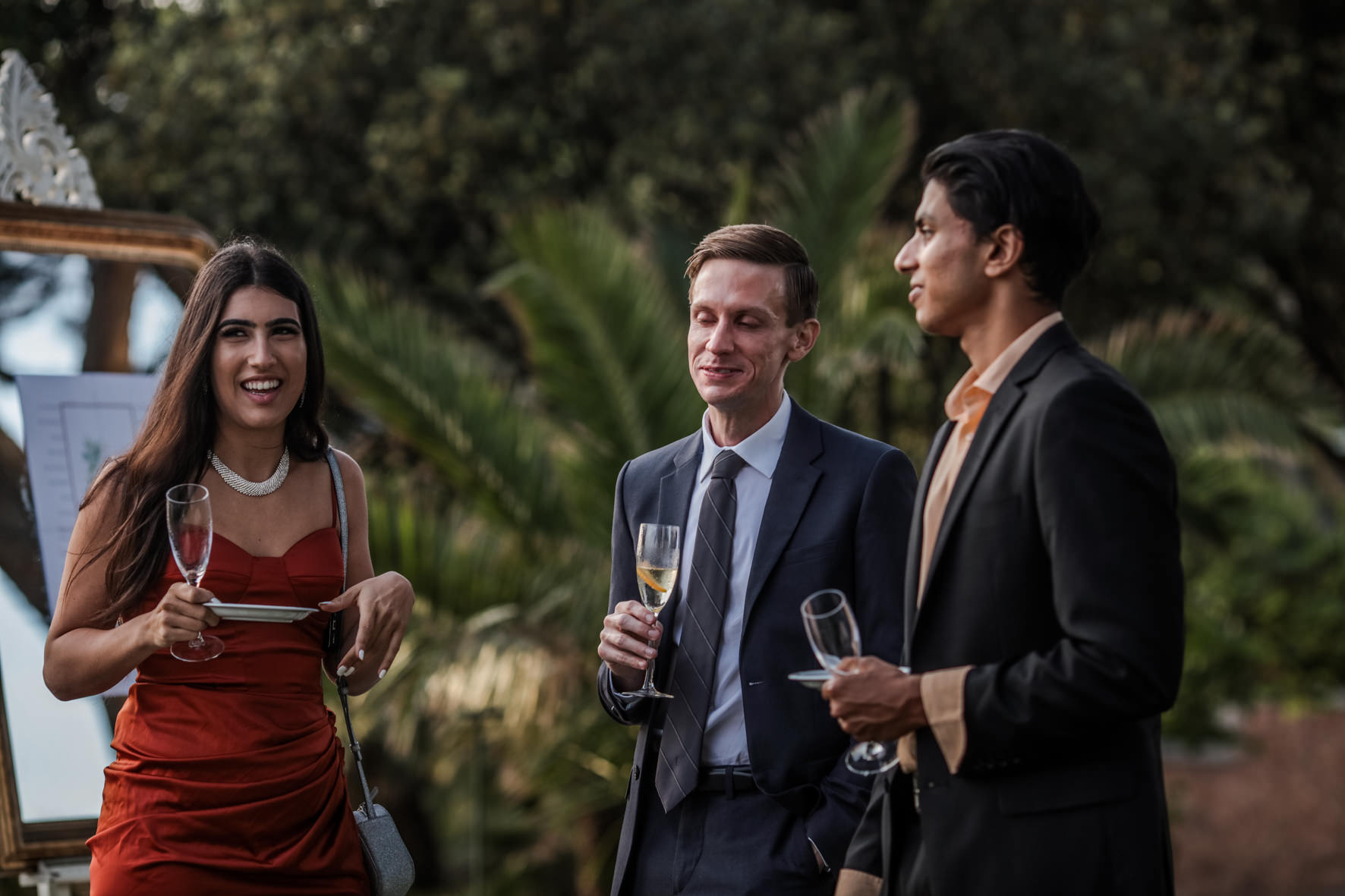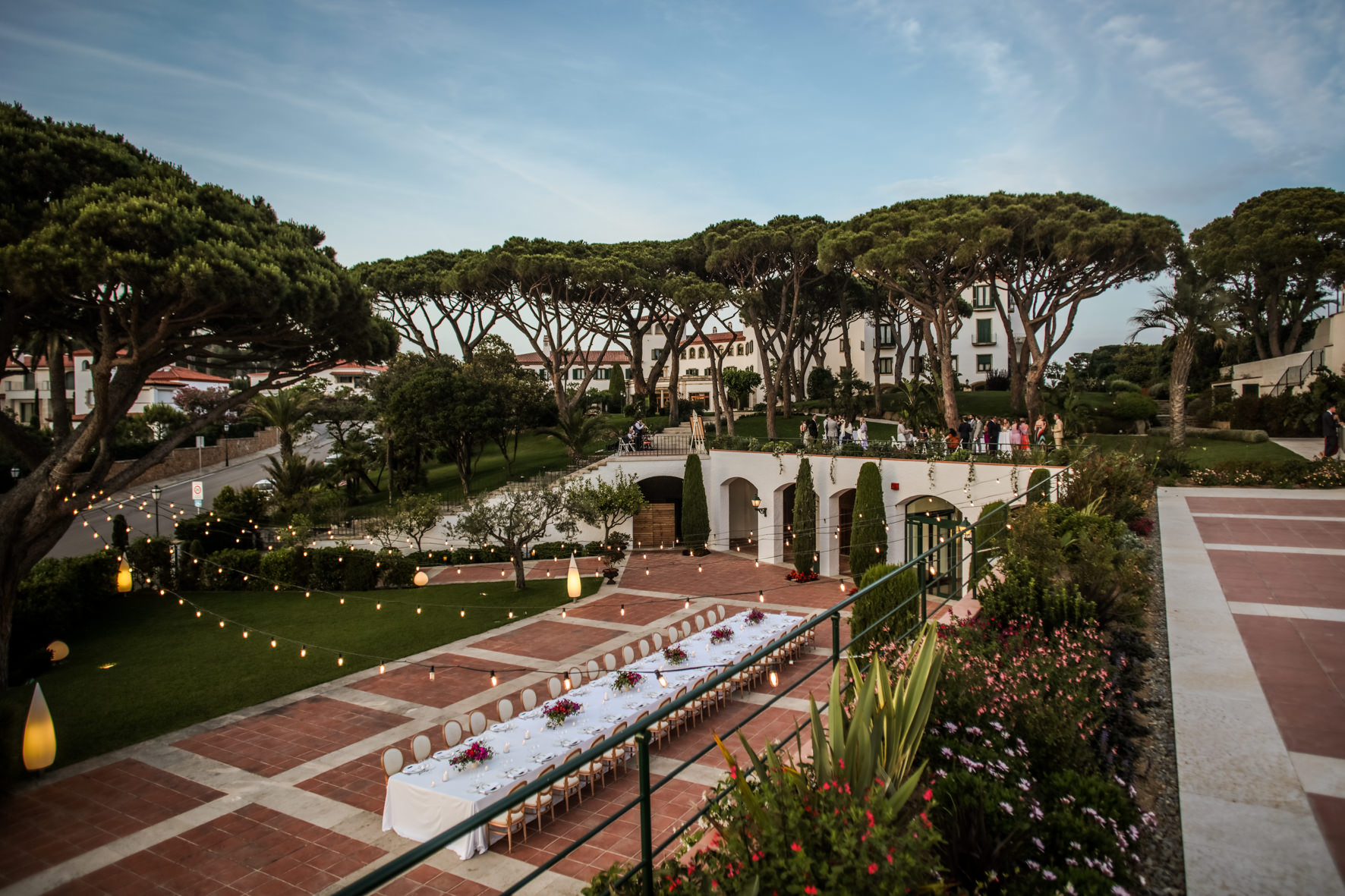 Behind the scenes stories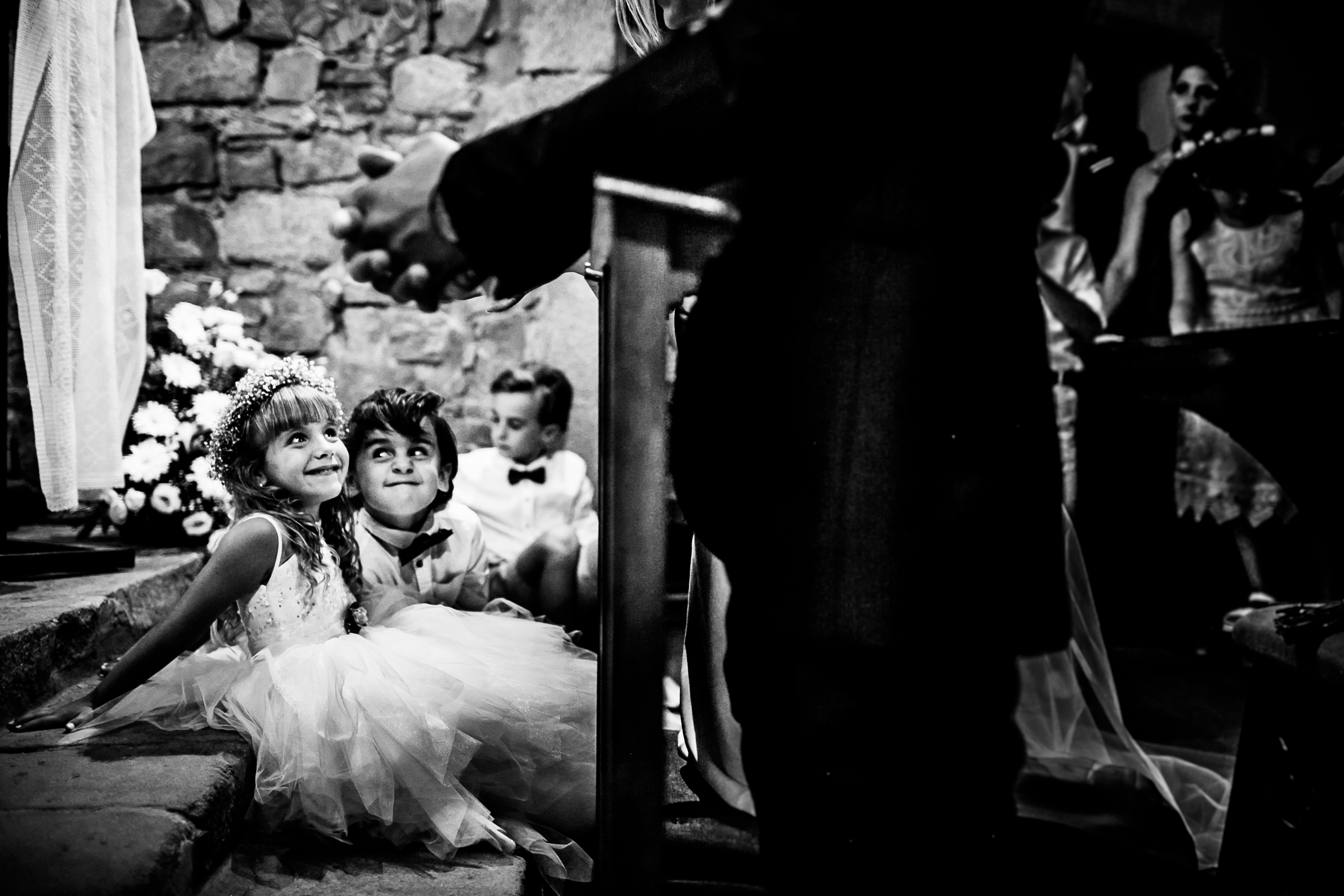 It was one of those weddings, which takes a slide towards the wild side before it even starts. I loved it from the very beginning. Everywhere I looked, there was something I wanted to photograph, so many little stories within the big picture.
Ruben and Montse, the happy couple, are parents of two girls: Mariona (a natural born model) and Blanca (an unusually independent 2 year old, who wondered around and socialised with everybody requiring no supervision whatsoever). There were about 20 kids at this wedding. Beautiful chaos!
The ceremony was held in a tiny stone church and wedding guests took over its every available surface. The couple was sated in front of the priest. It was steaming hot, dark and I could hardly move.
I had to quickly adapt a strategy here, because it was obvious that moving around to try out different angles and perspective was out of question.
I found a spot with good visibility and brought three large aperture lenses to be able to change the focal range without having to move much. Then, I put all my money on Montse and Rubens reactions. I already knew, they were very spontaneous, emotional and expressive. I did not have to wait long for the children to get bored and move towards the altar. They were looking for attention and entertainment, and luckily for me, had no shame.
In this particular photo, Mariona is trying to attract her parents' looks and her cousin is trying to get her attention. Naughty but cute!