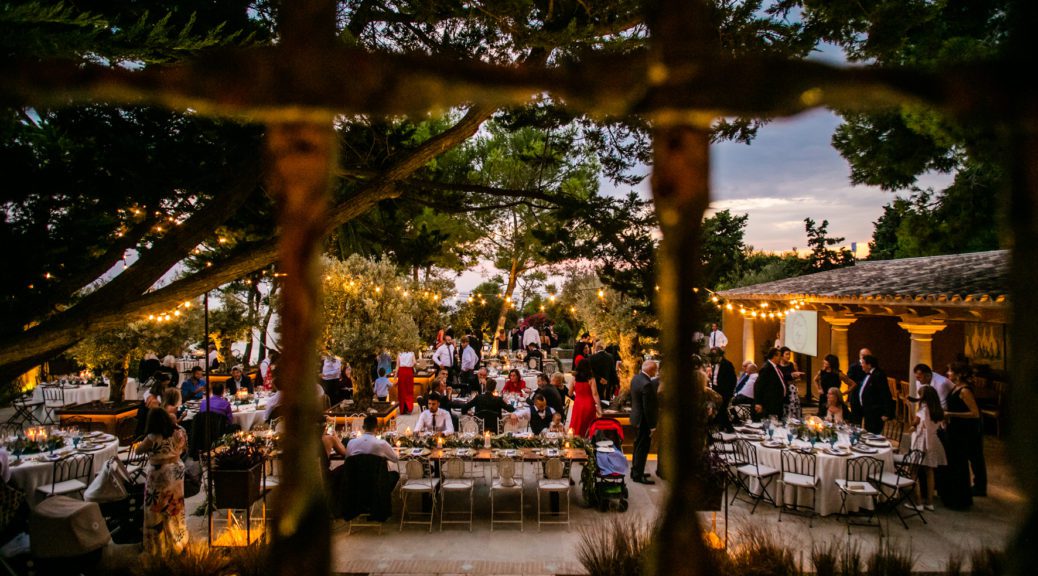 This was an elegant "haute couture" wedding designed with style and a great taste! Every little detail mattered to Maria, the bride to be!
"She thought it all through and had it all under control" – Hugo, the future groom assured us.
When you have a clear vision of what your wedding should look like, do not conform, be persistent and have it your way! Maria managed to have a little chapel opened just for them, she insisted on replacing traditional name cards with carefully selected stones and despite the rain prediction she hosted an outdoor candle diner under the stars. She even kept the wedding venue a secret until the very end.
The most important thing about planning your wedding is to know that the planning ends when the wedding day begins! Maria and Hugo found the happy medium and proved that it is possible to have your perfect wedding vision come true and still fully enjoy playing the leading role on the big day.
They knew how to live and appreciate every single moment! They laughed and cried and danced and laughed even more!
They carefully picked a team of professionals and put themselves in their hands. The wedding planner Claudia & co. from Entre Tonos Pastel was on top of every single detail. The cheery stuff from the venue Xalet del Nin made everyone feel welcome and at home. The catering Sensacions prepared sensational cocktail and dinner under the stars of the Mediterranean Sea.
It was nothing but perfect!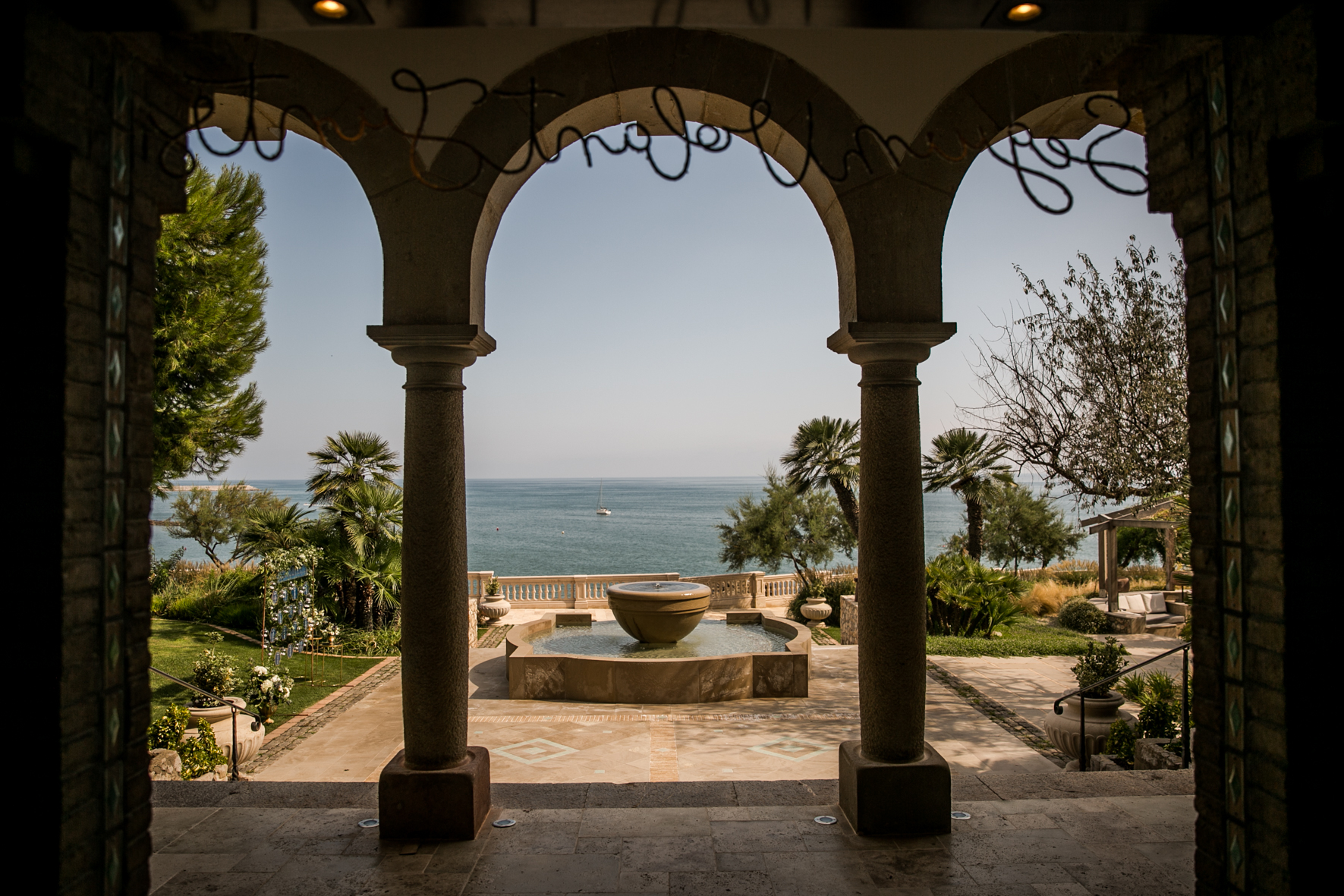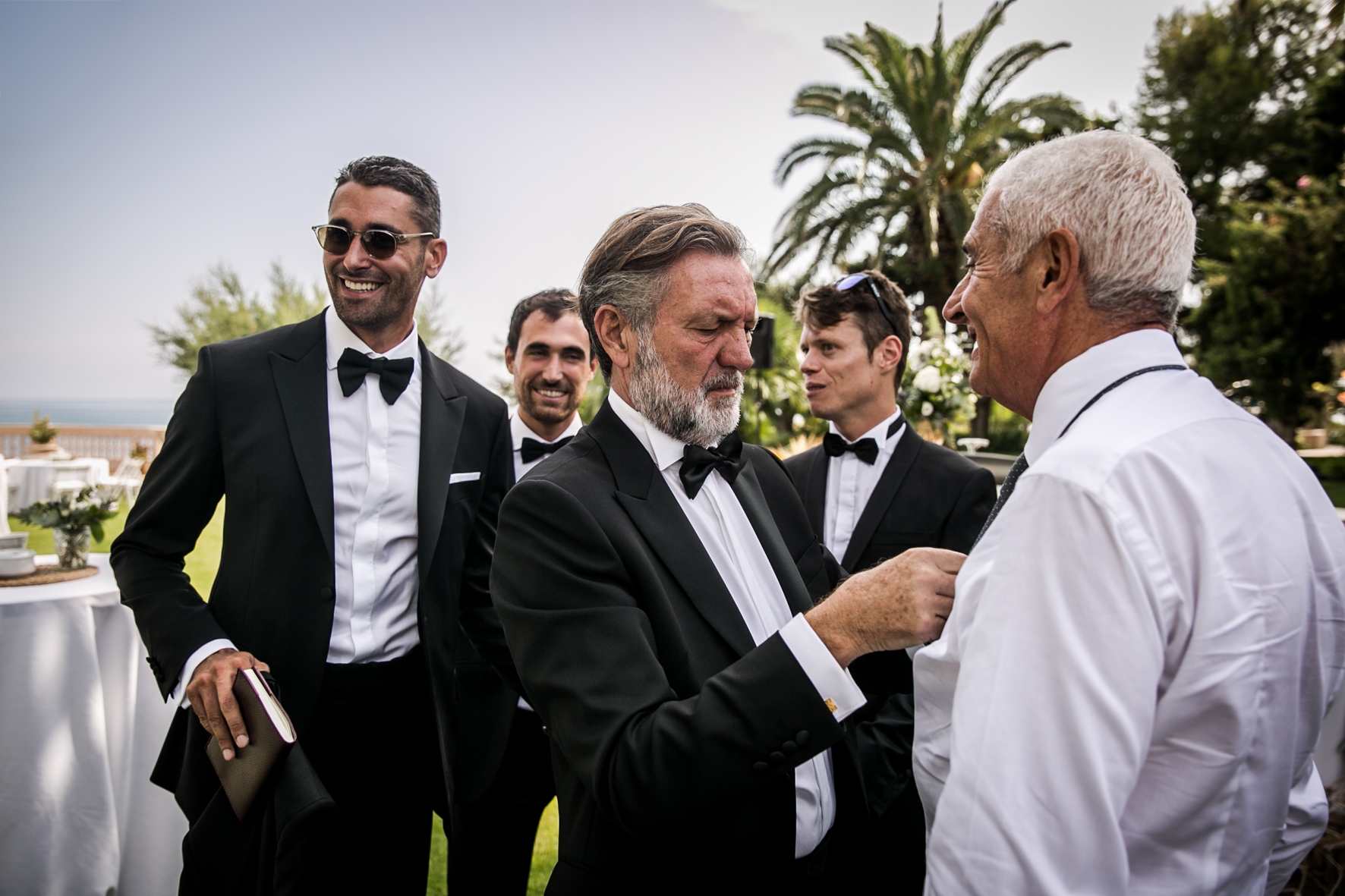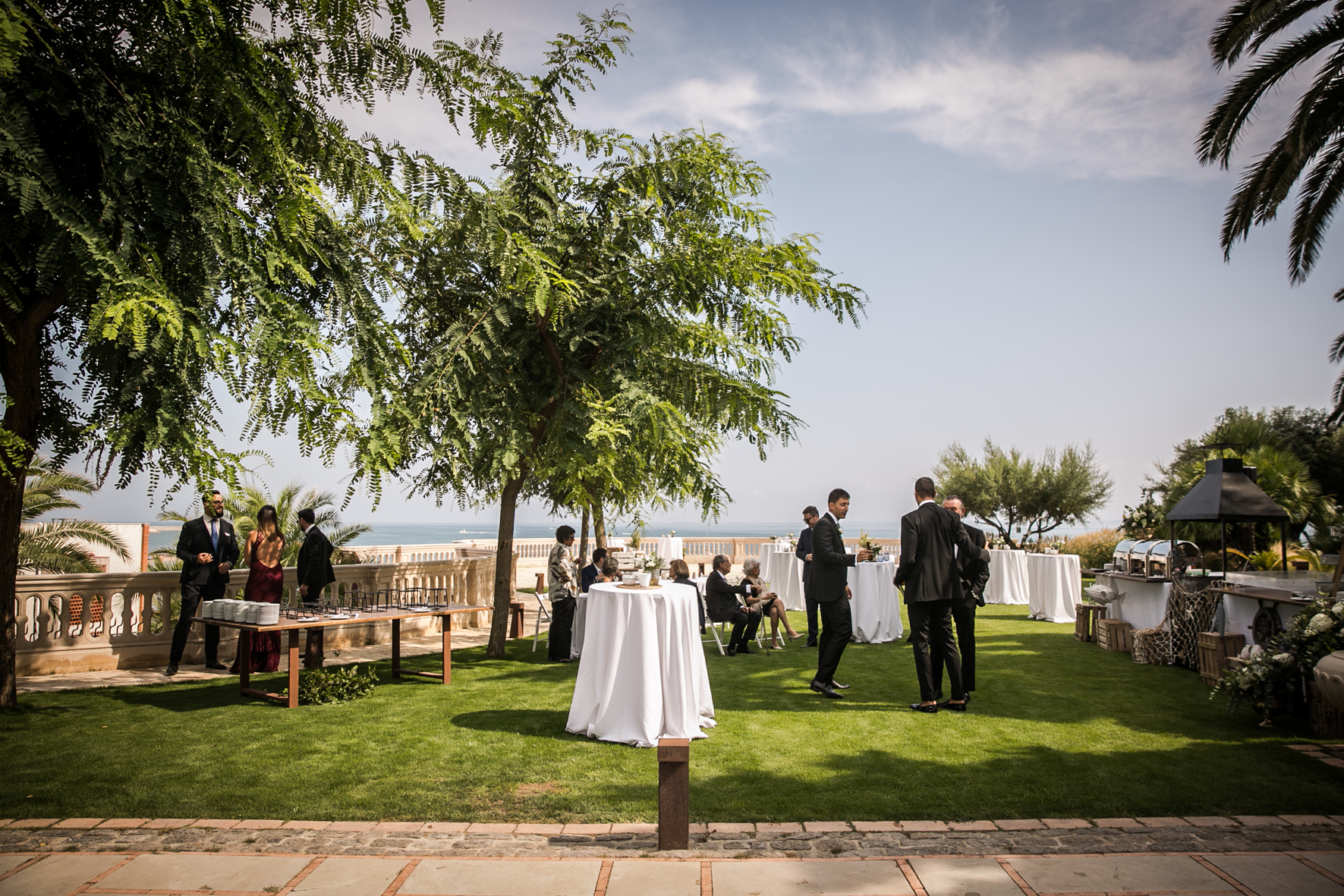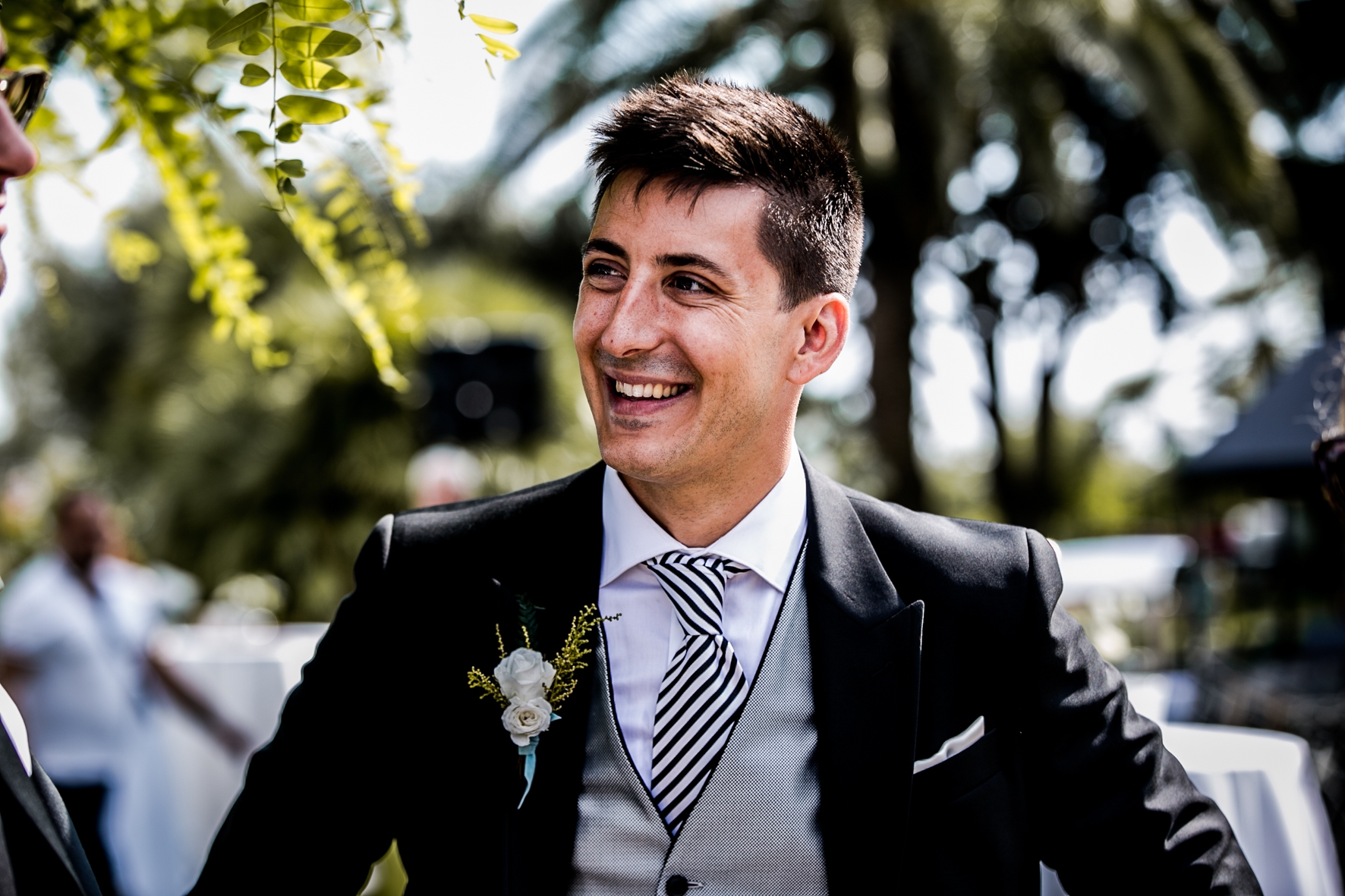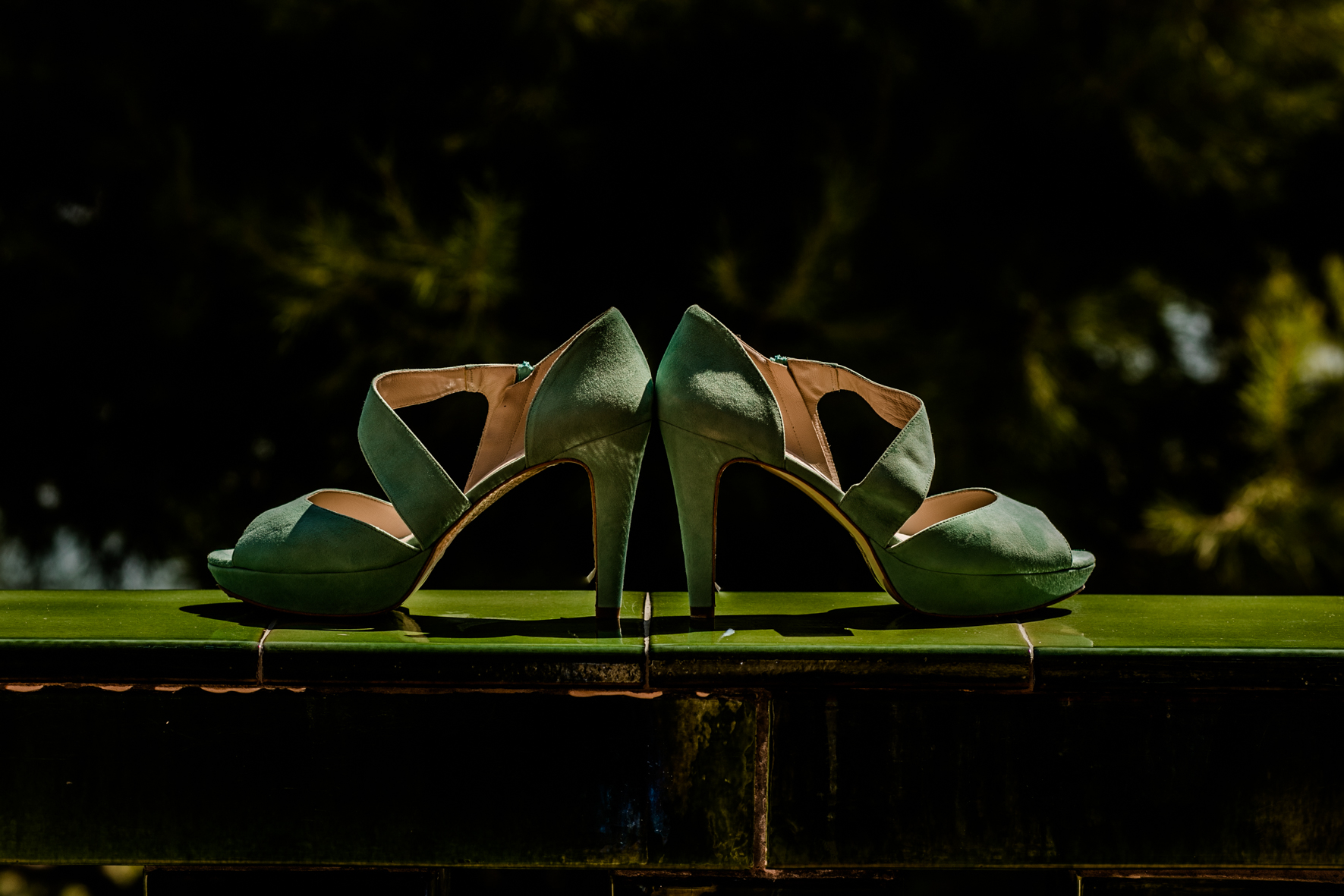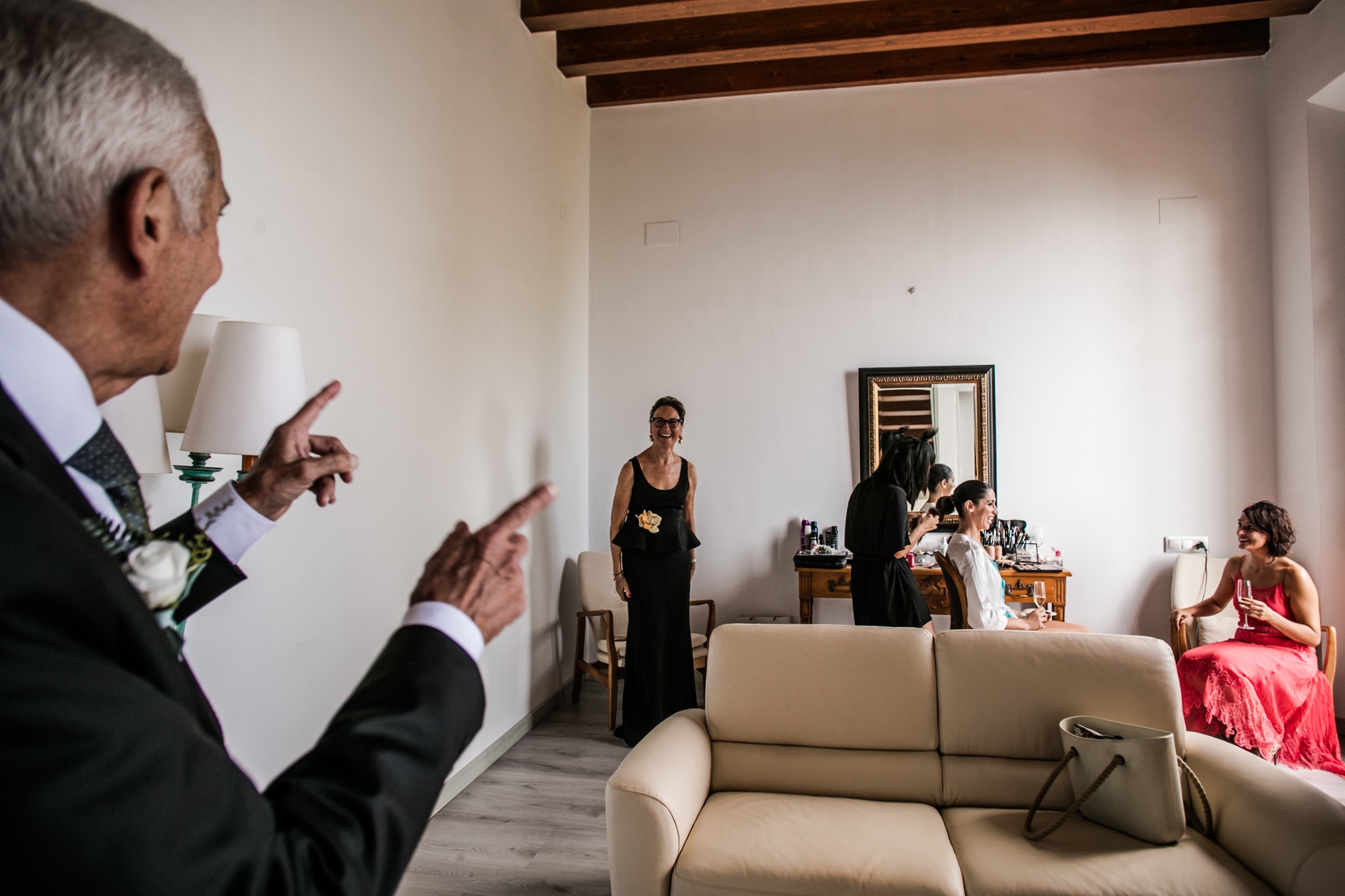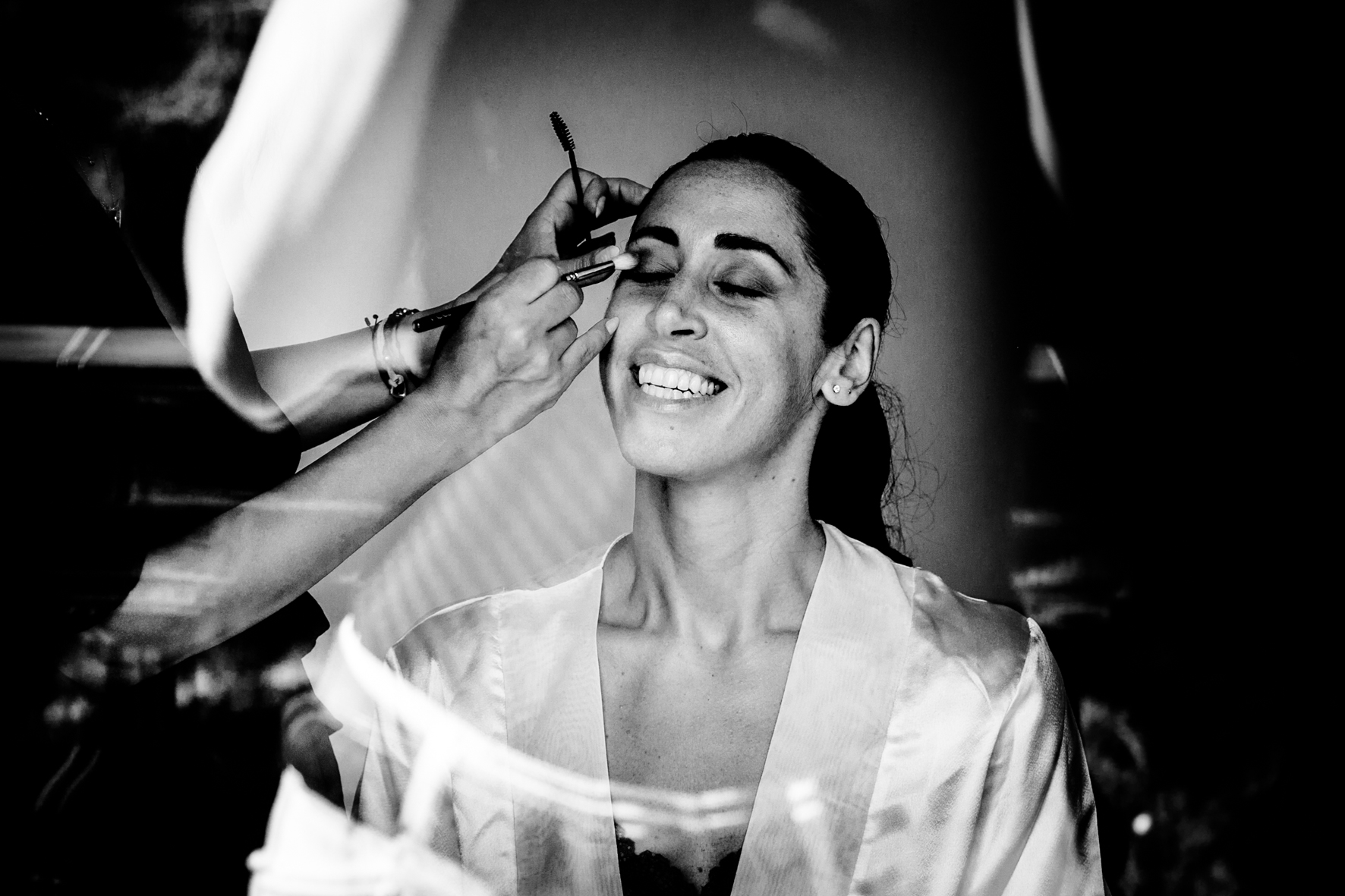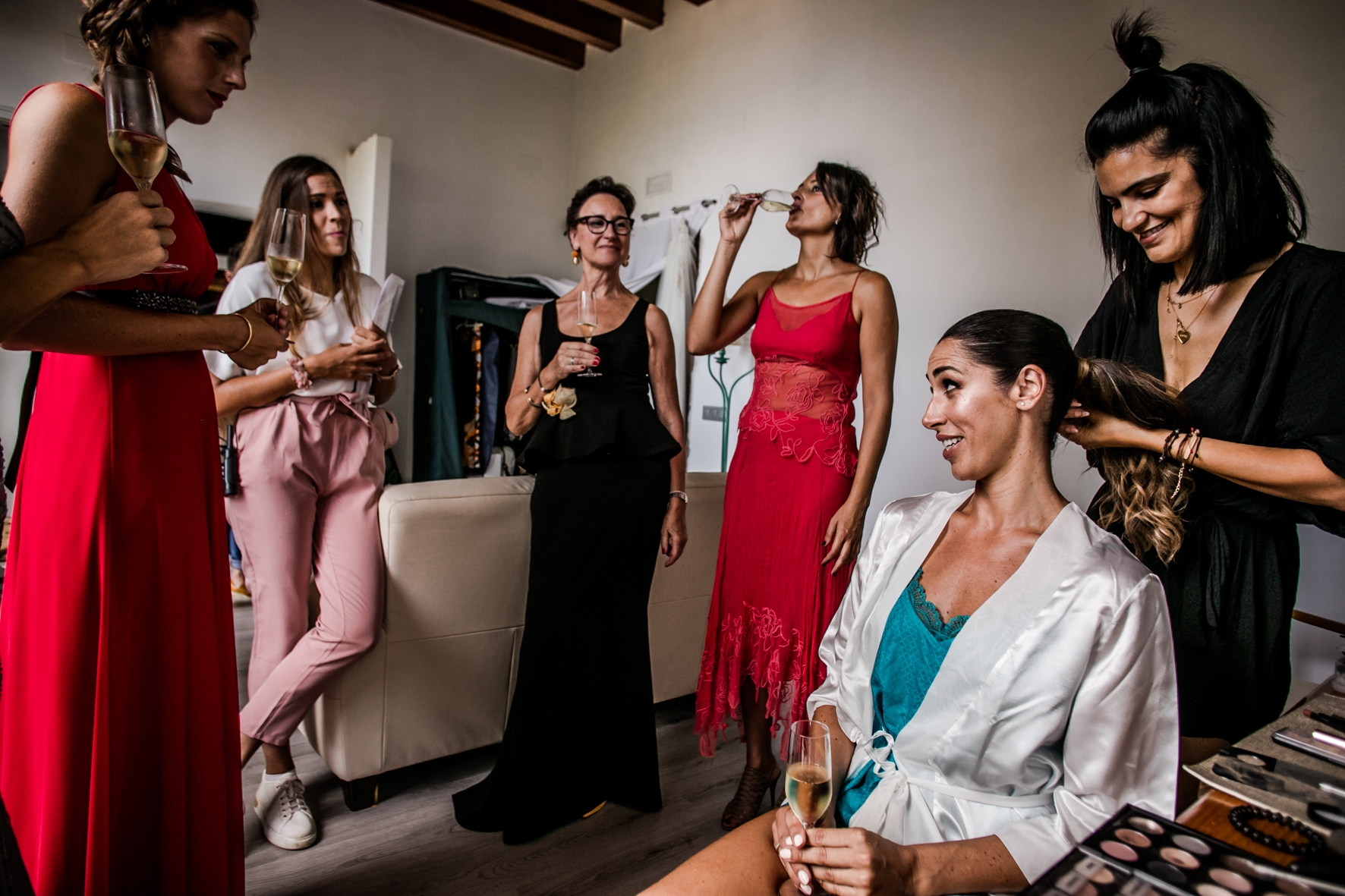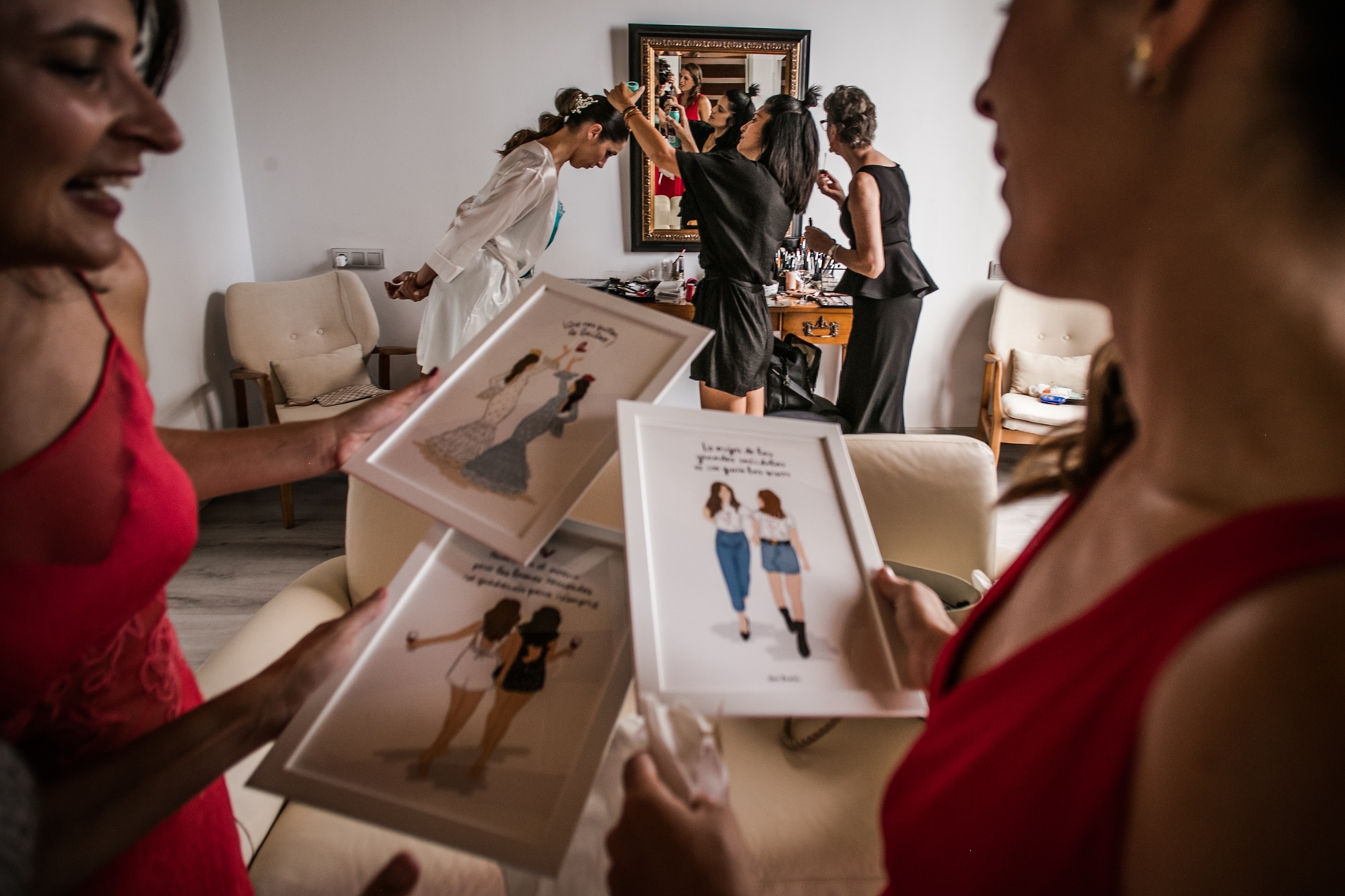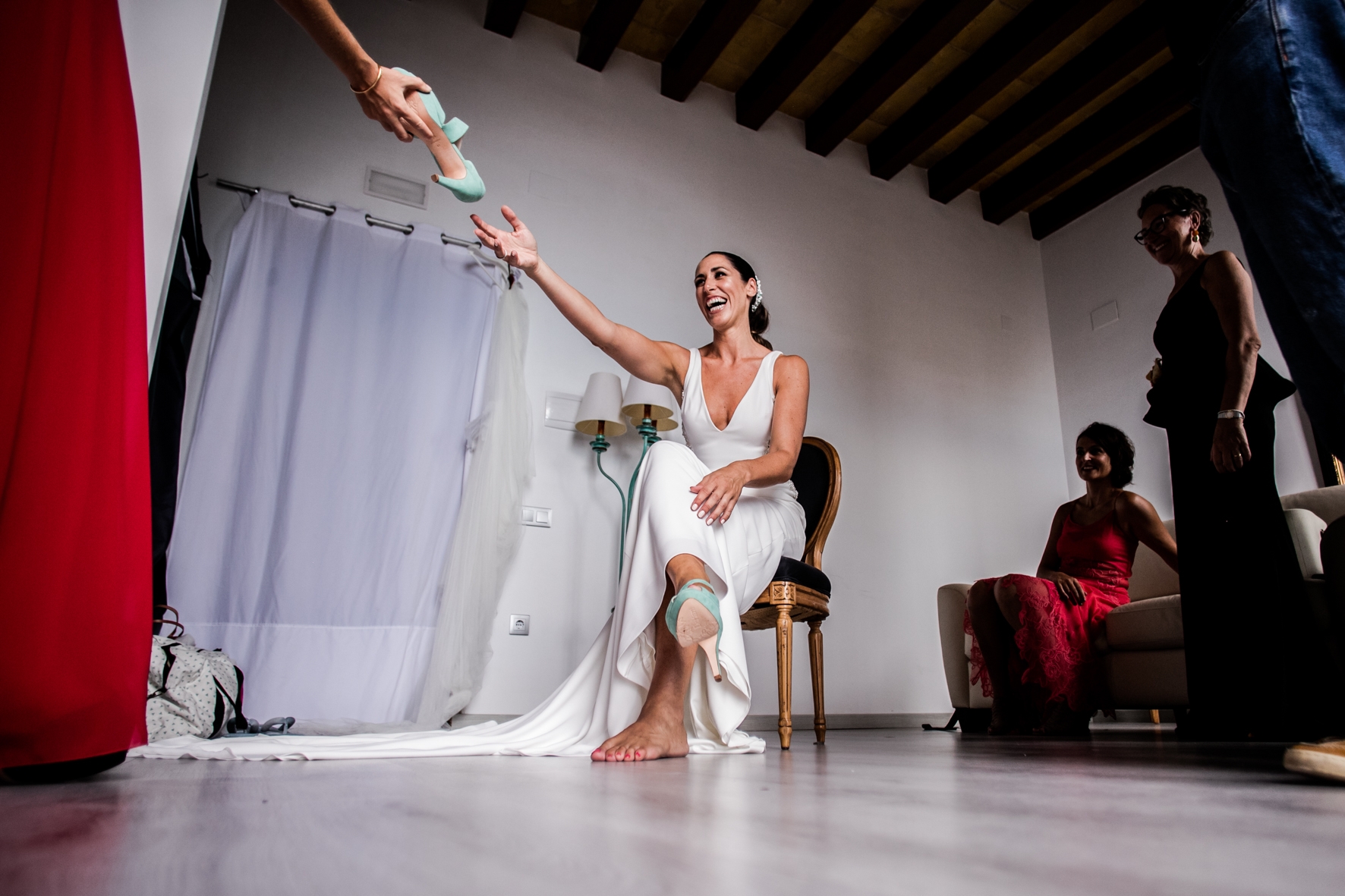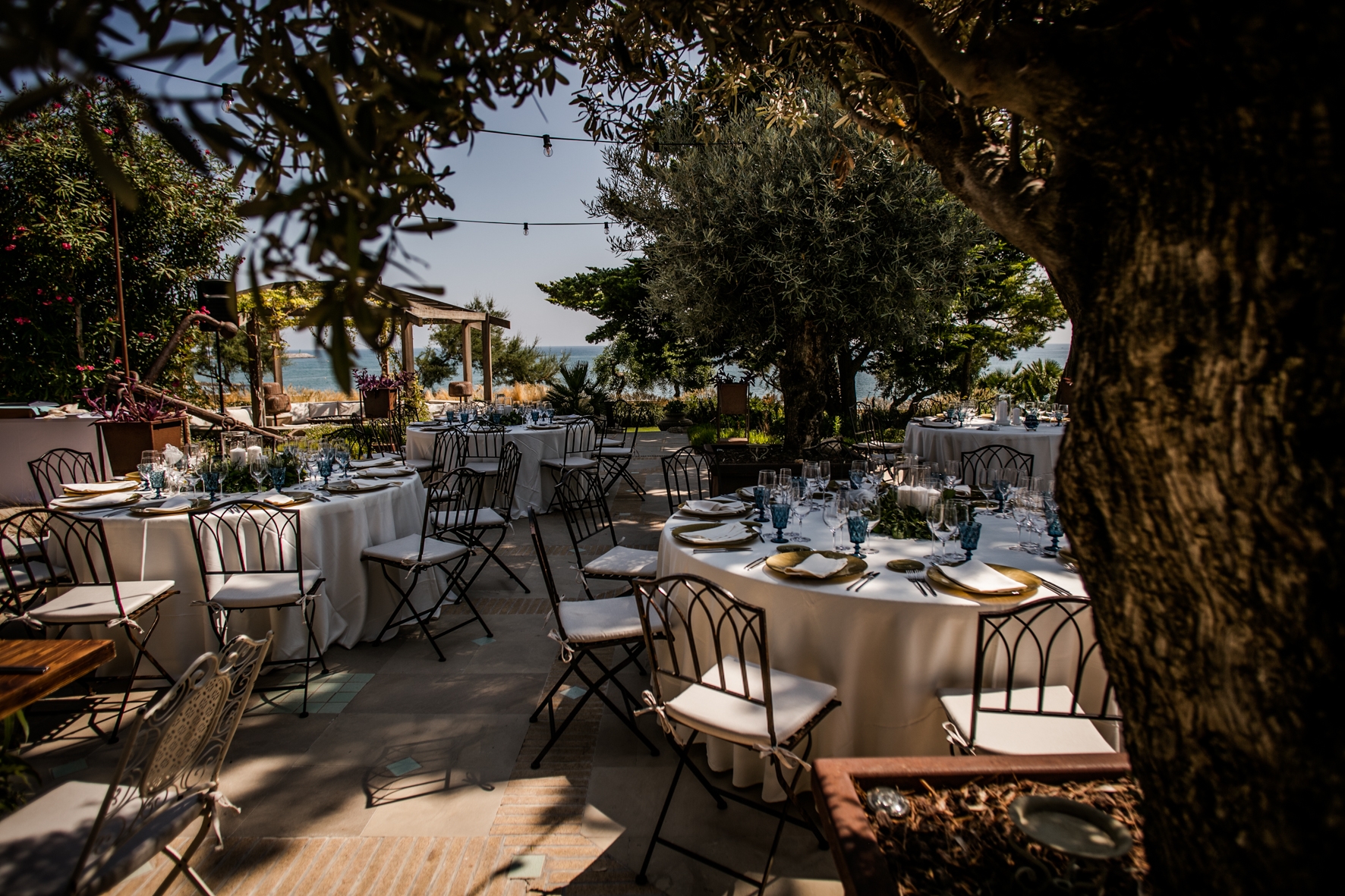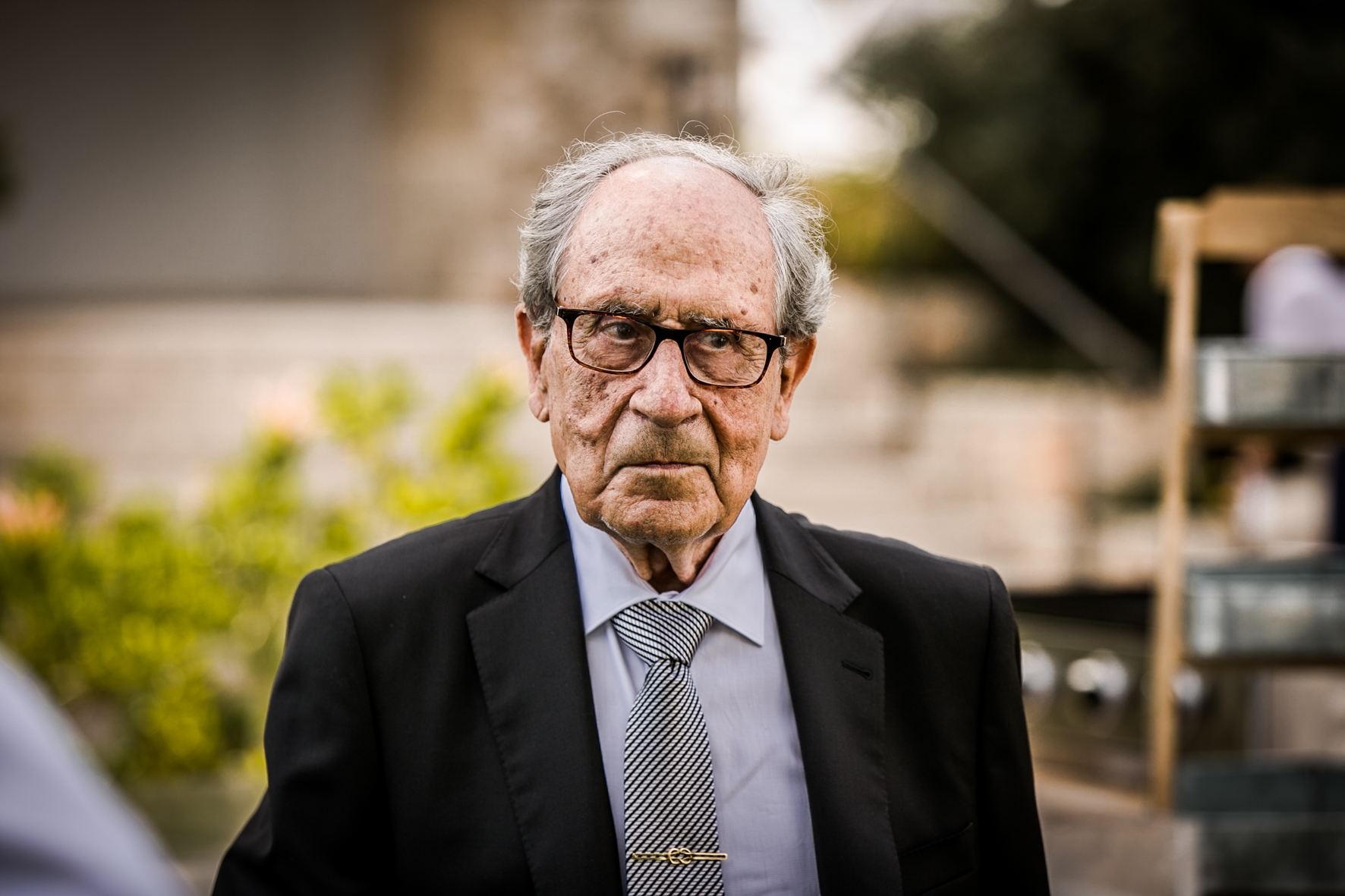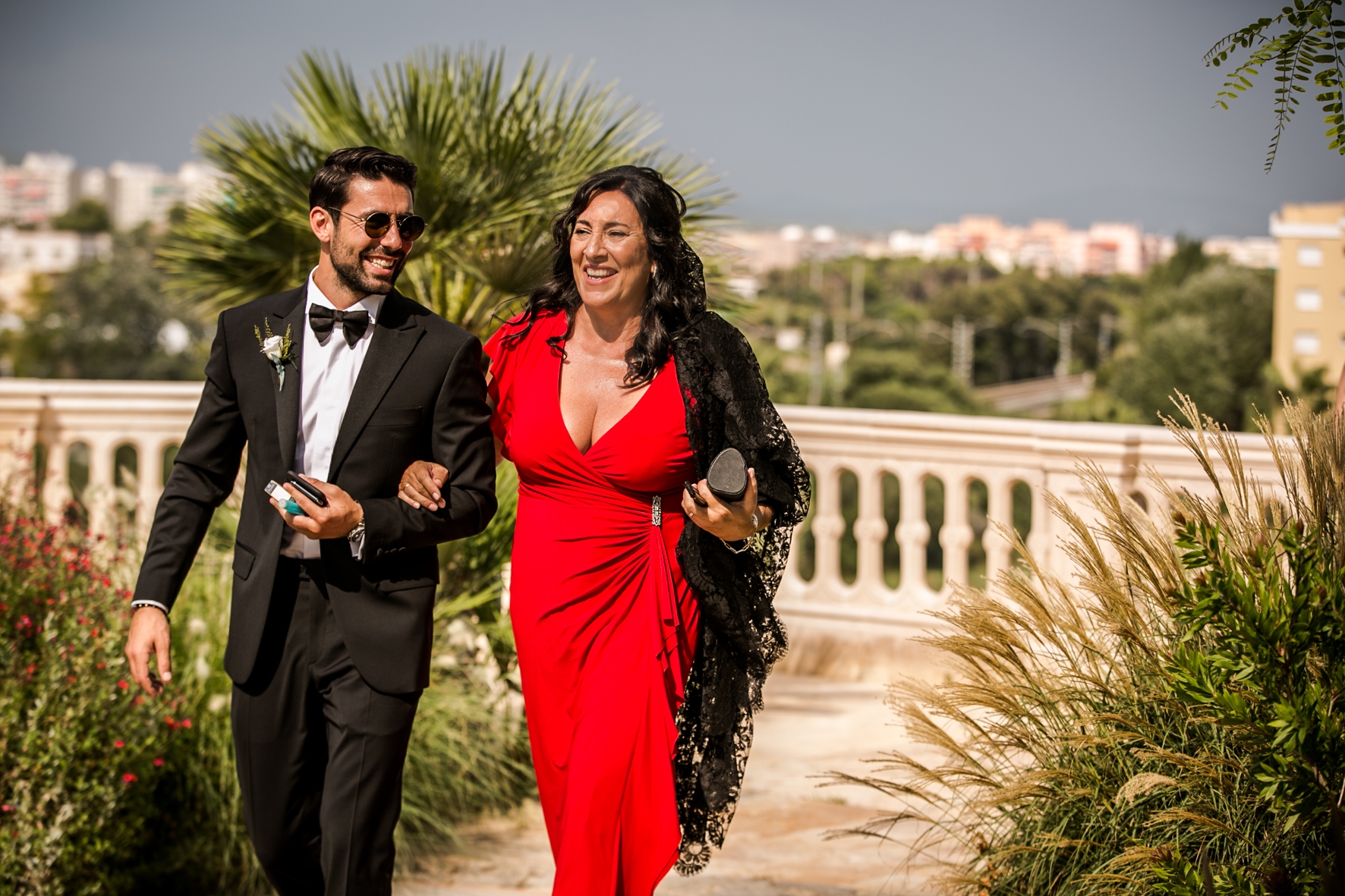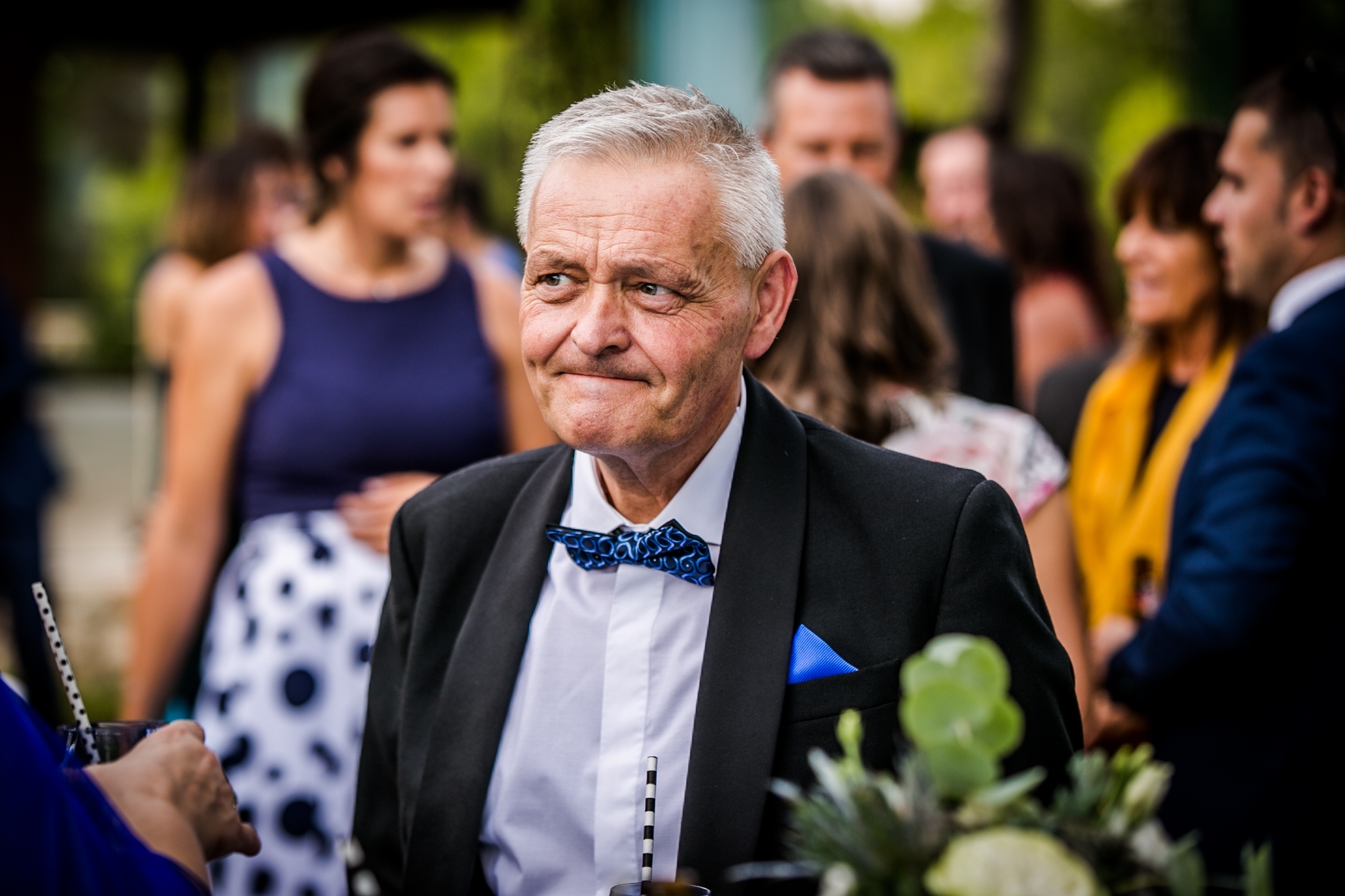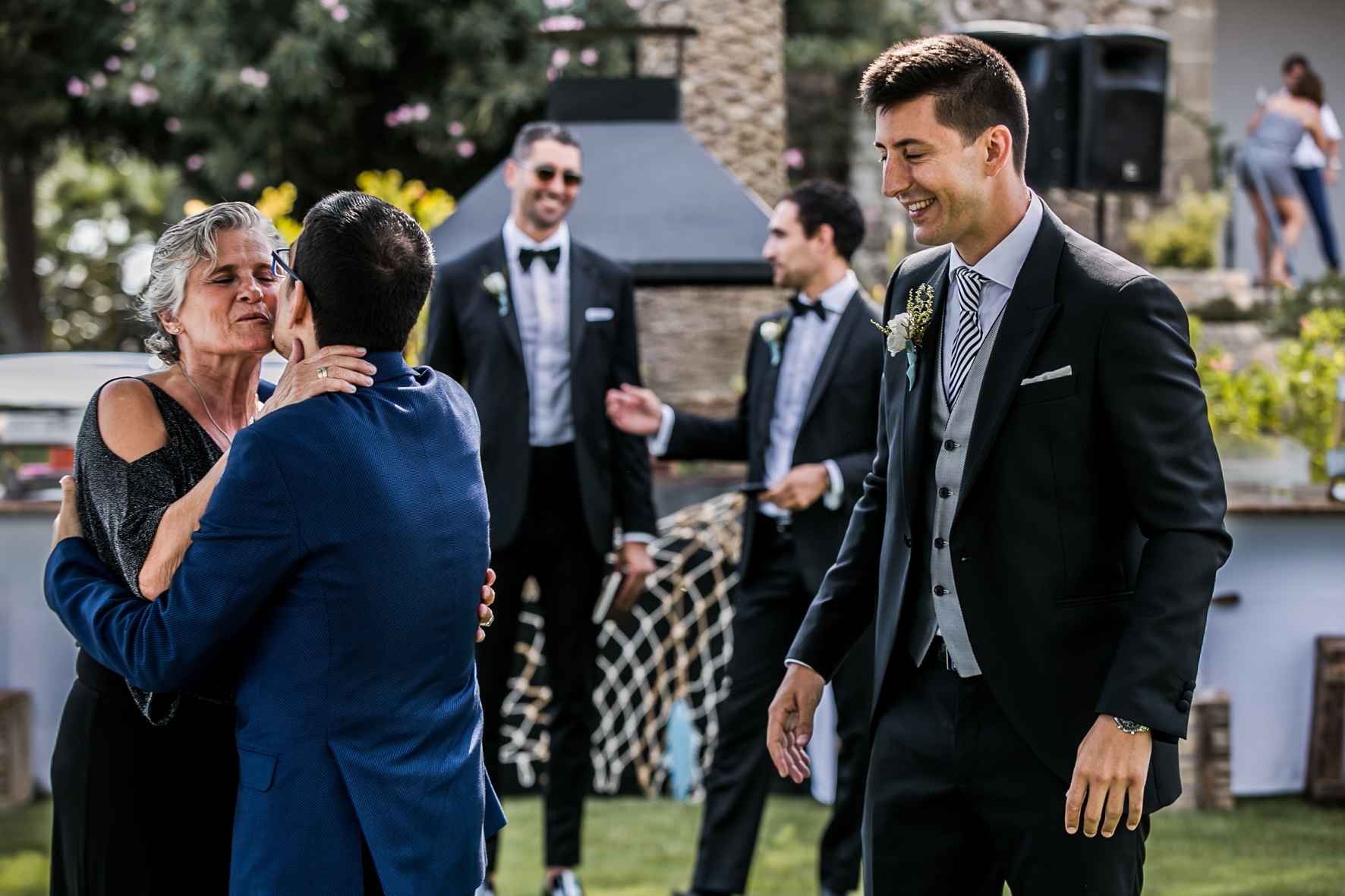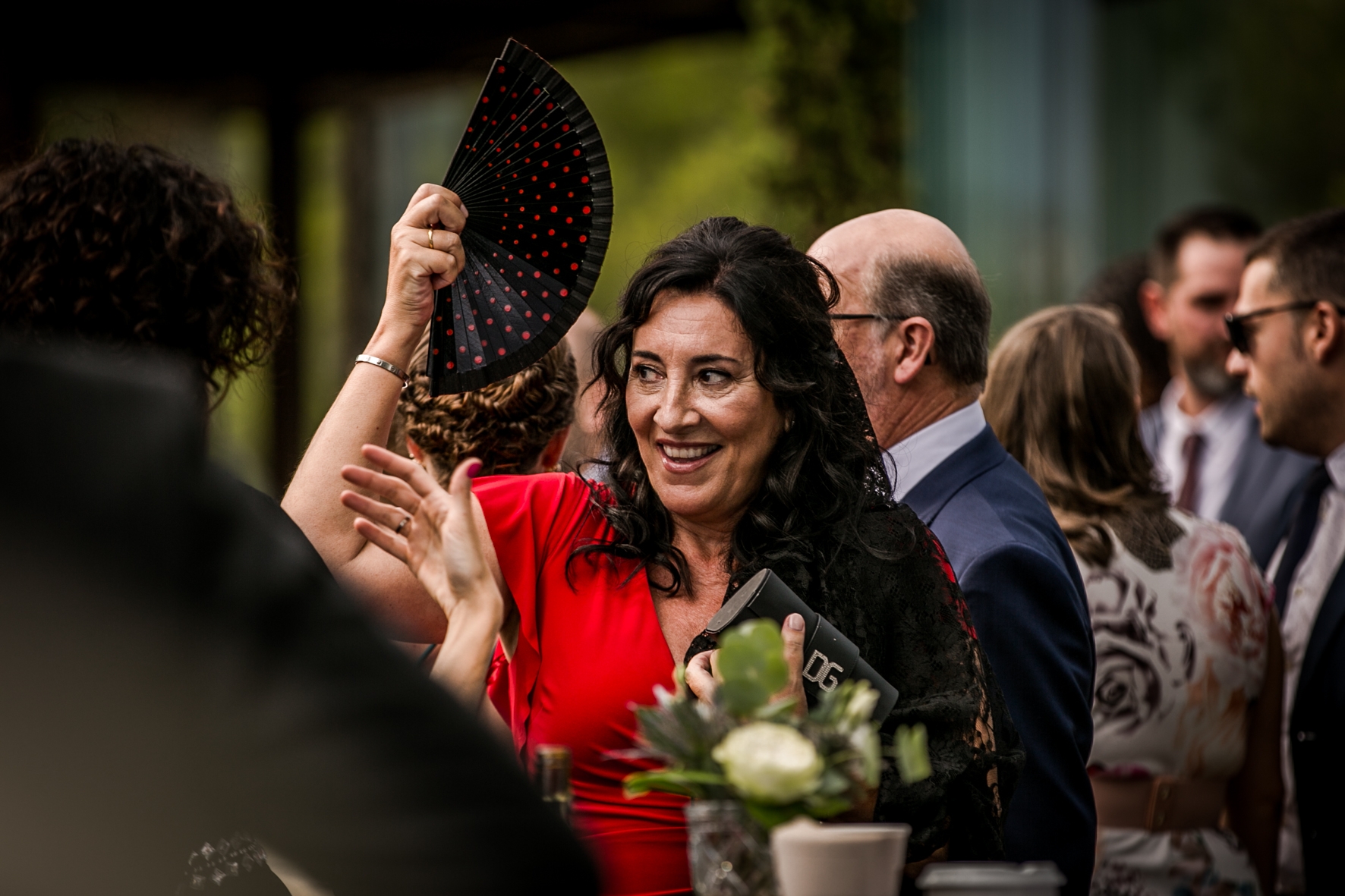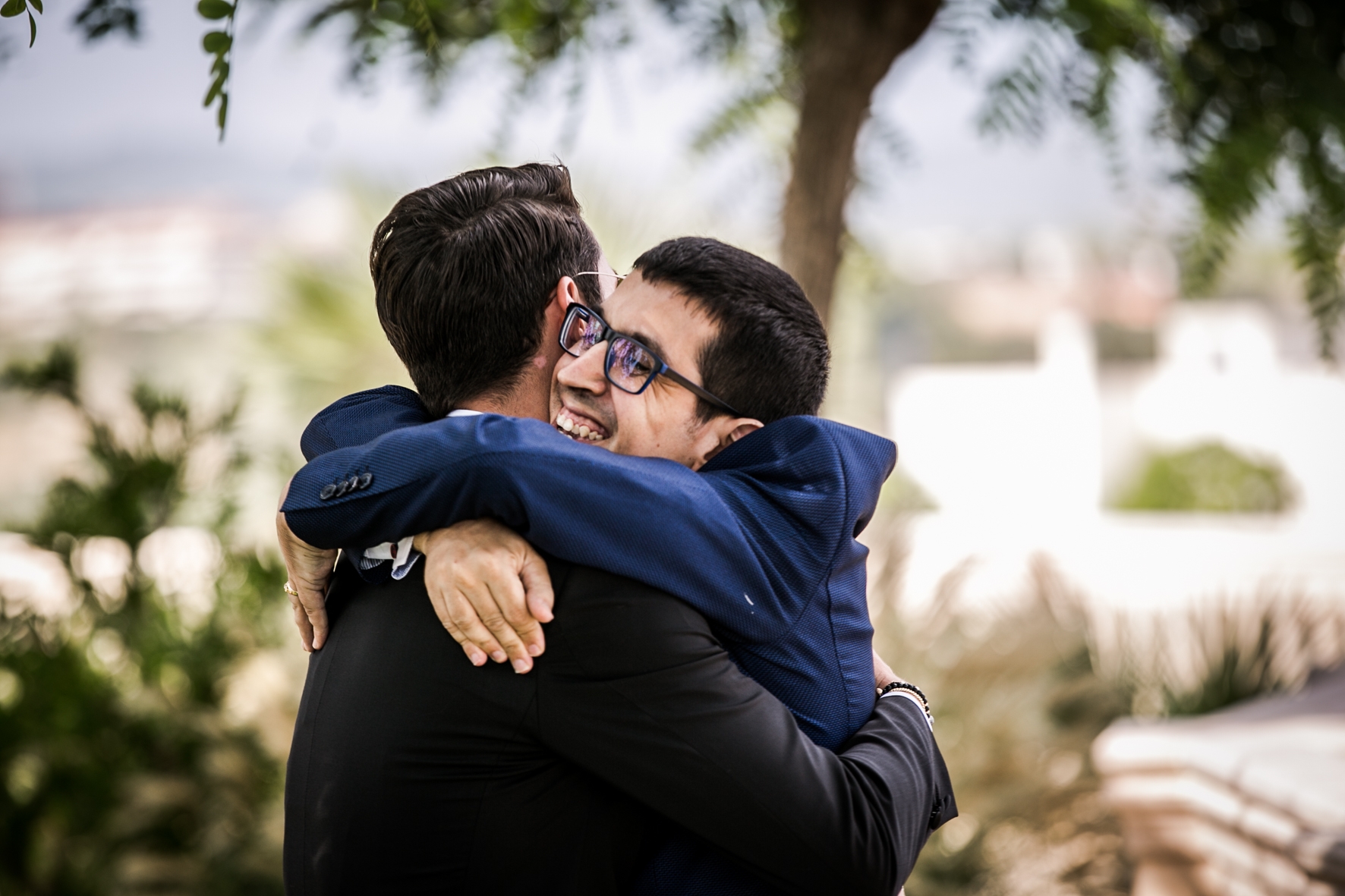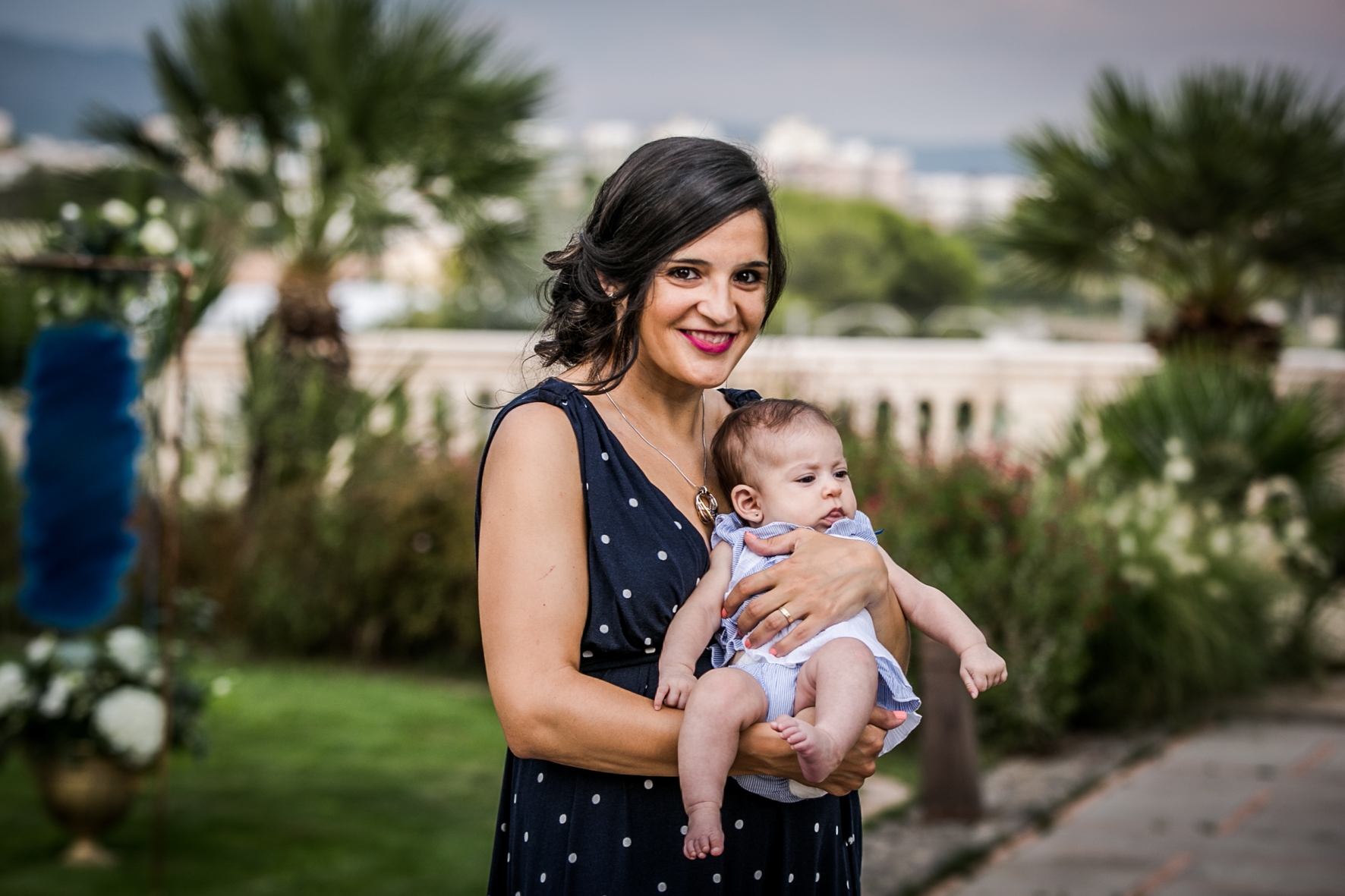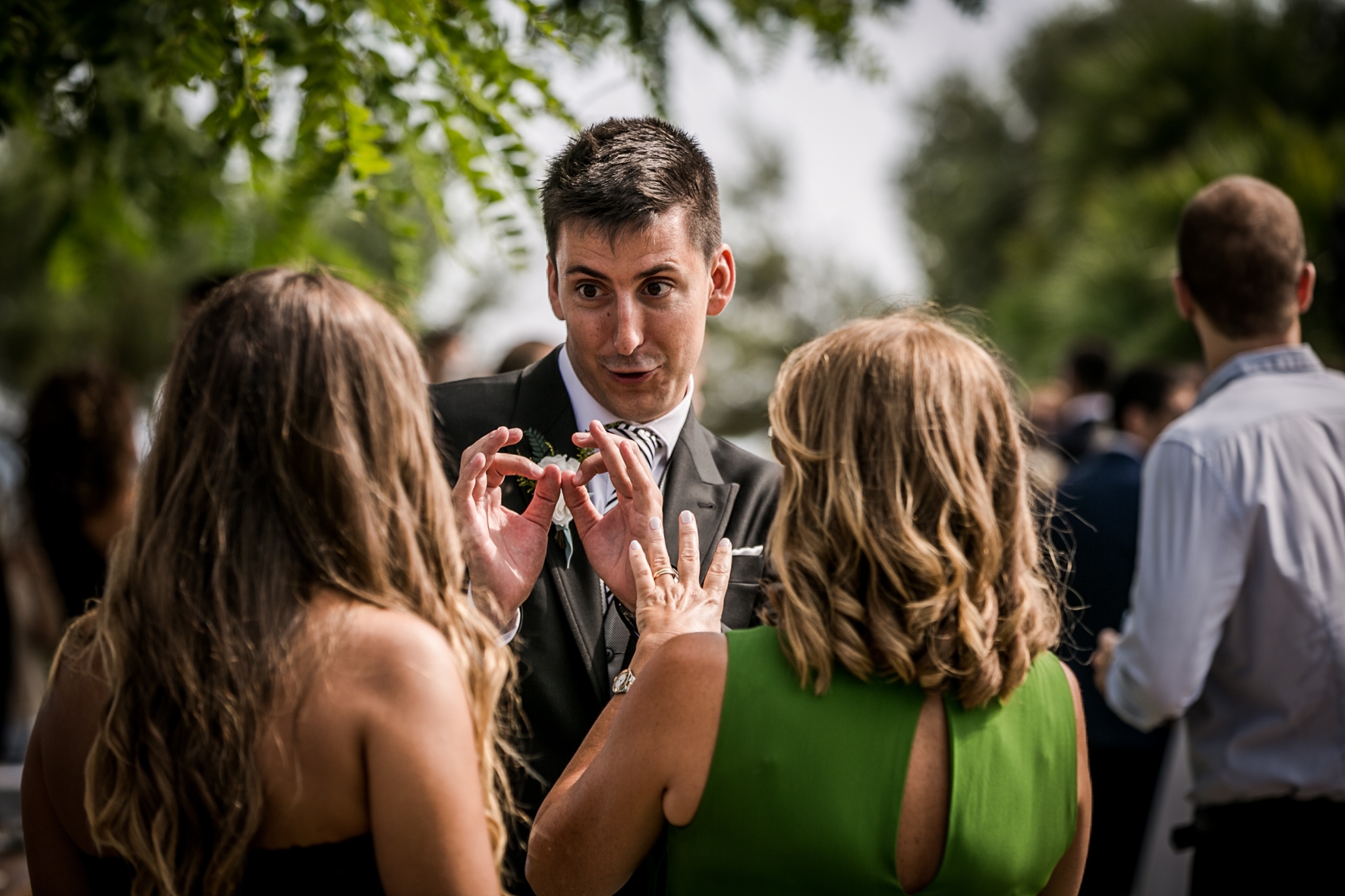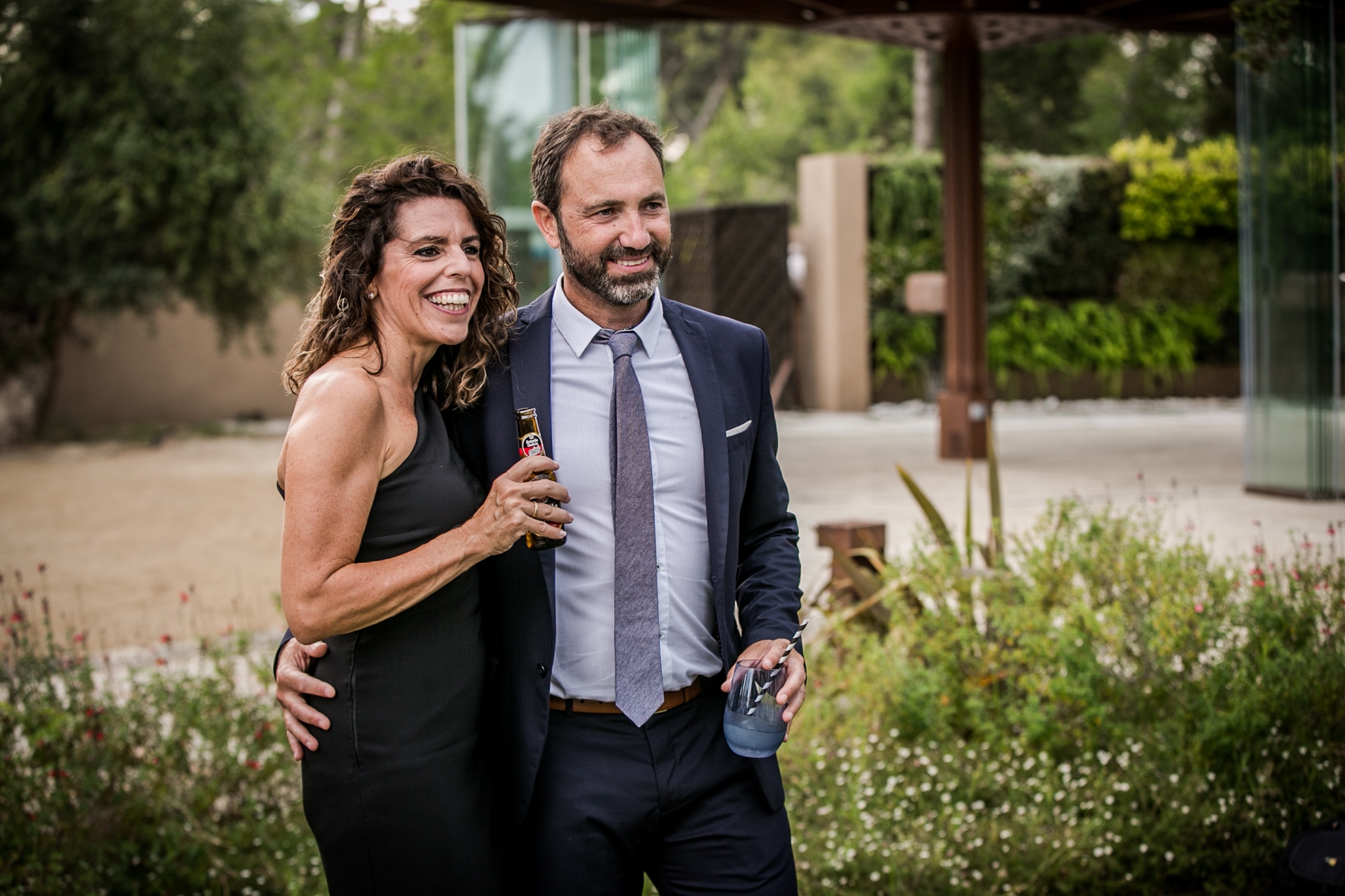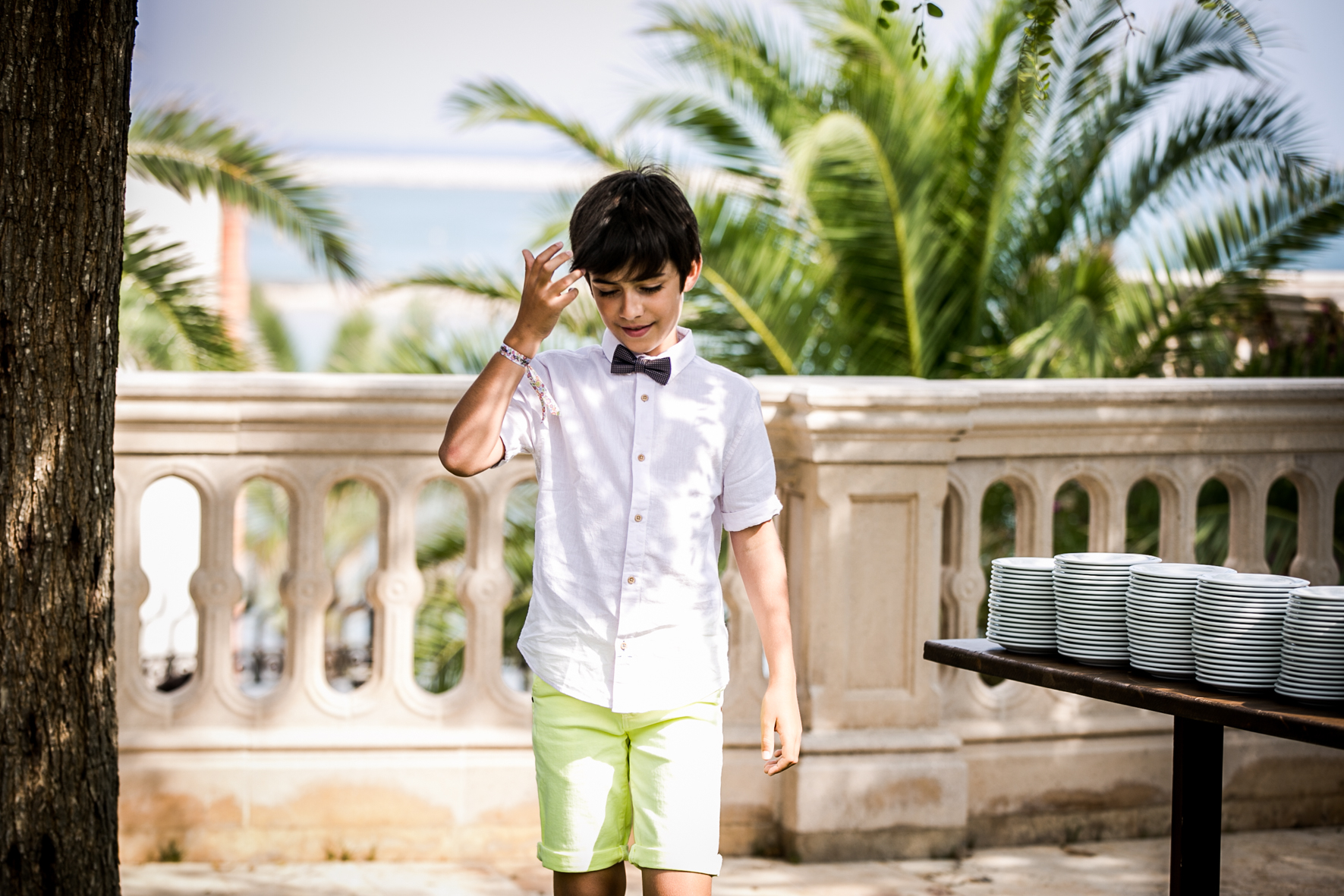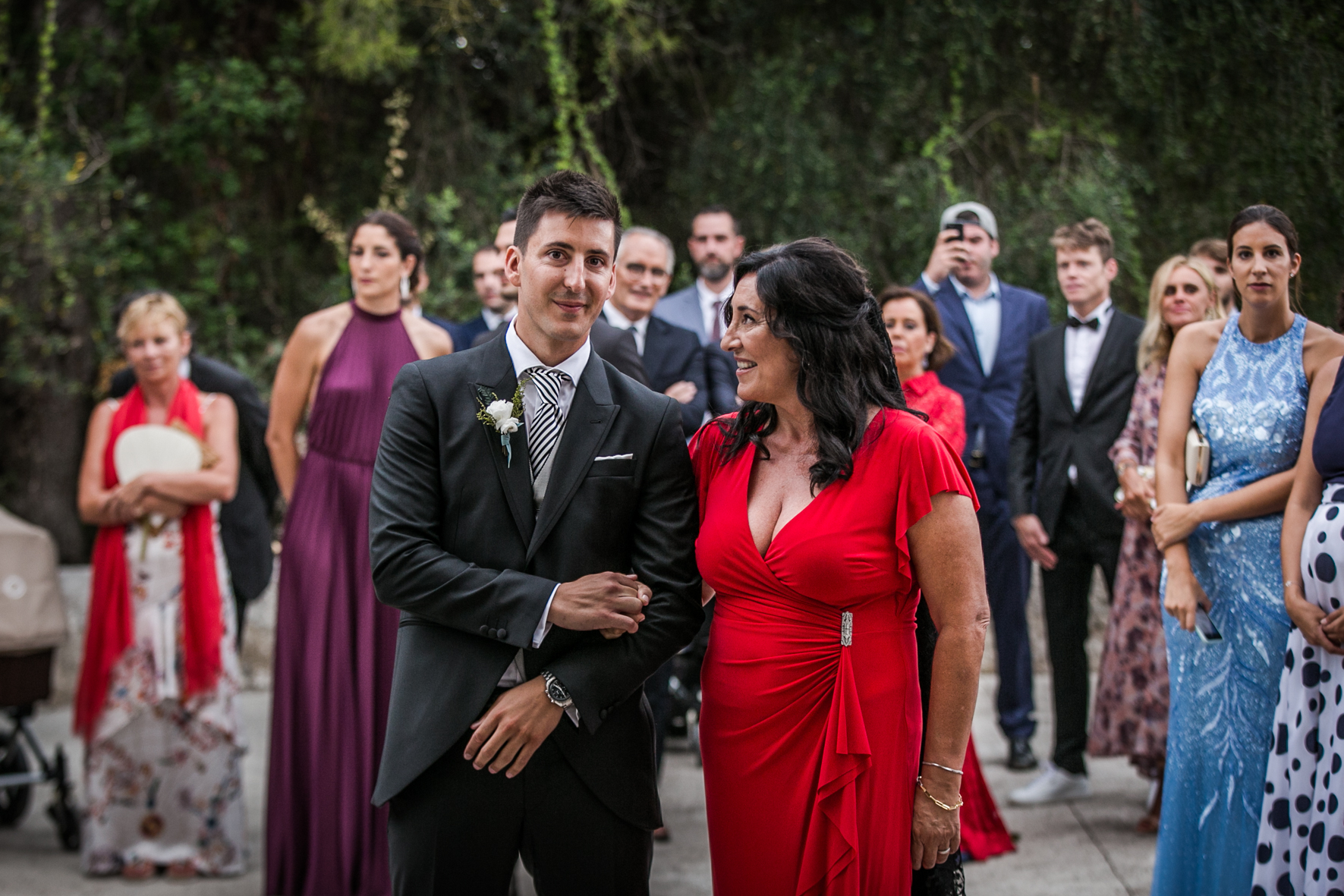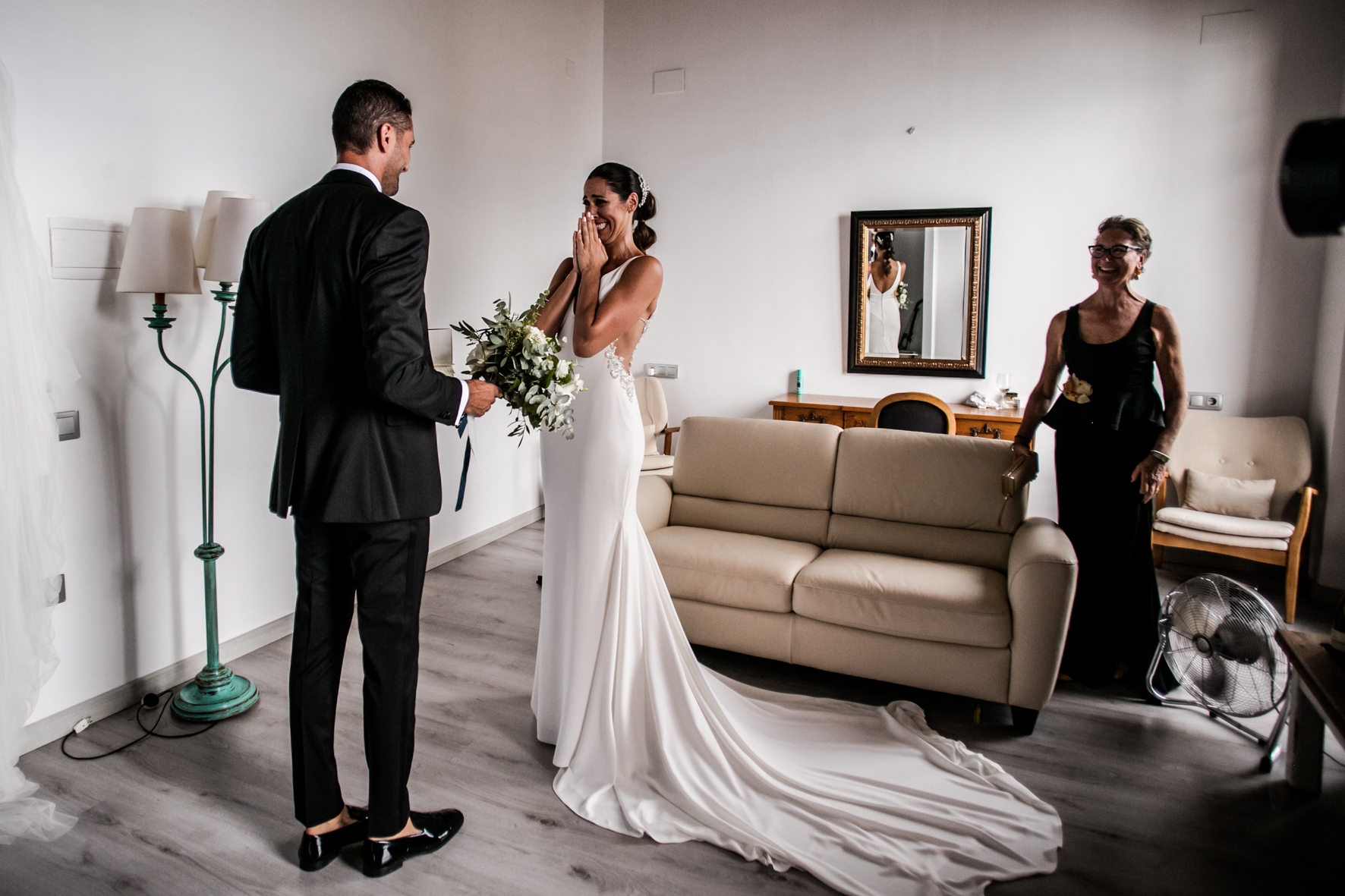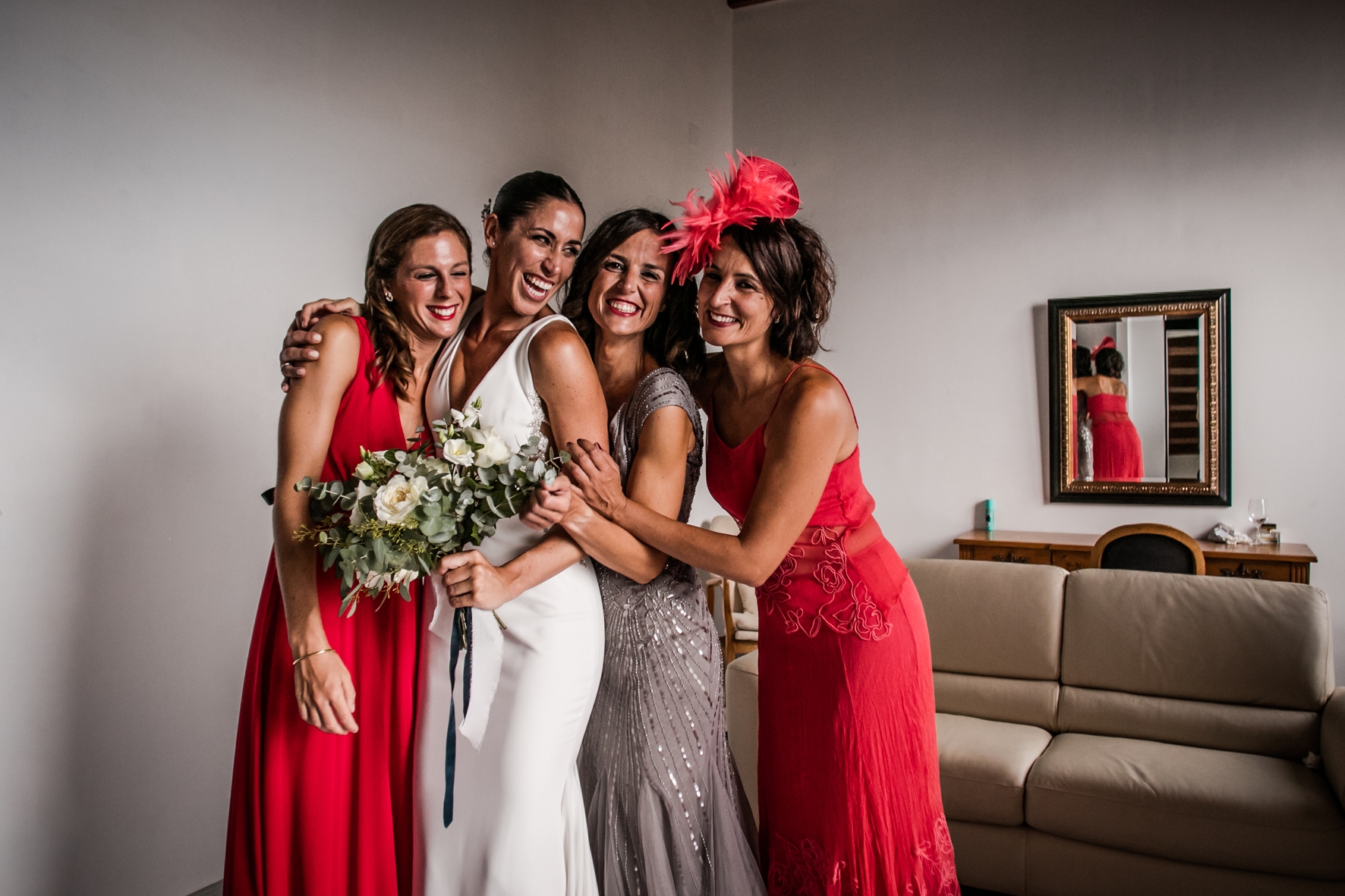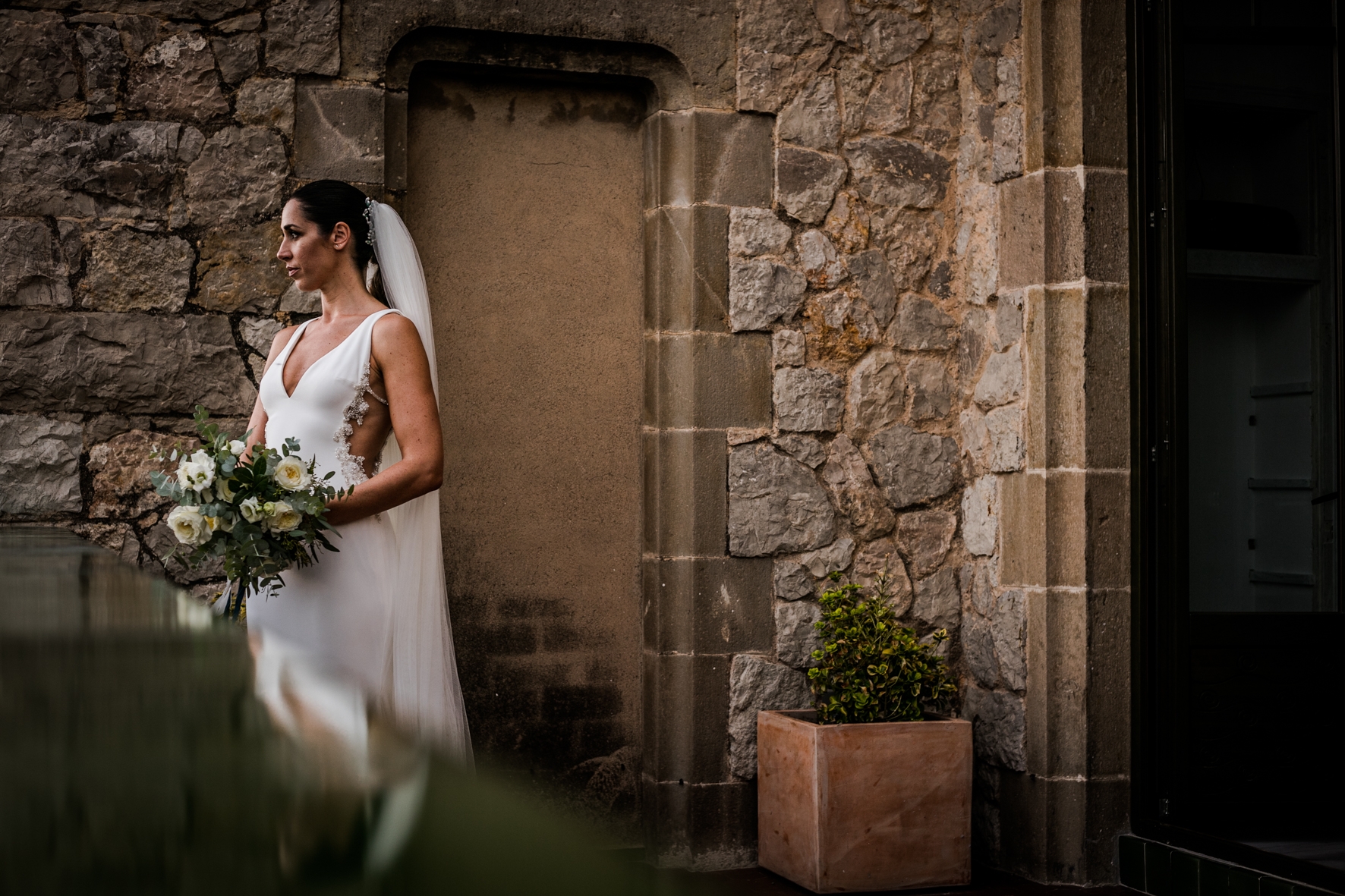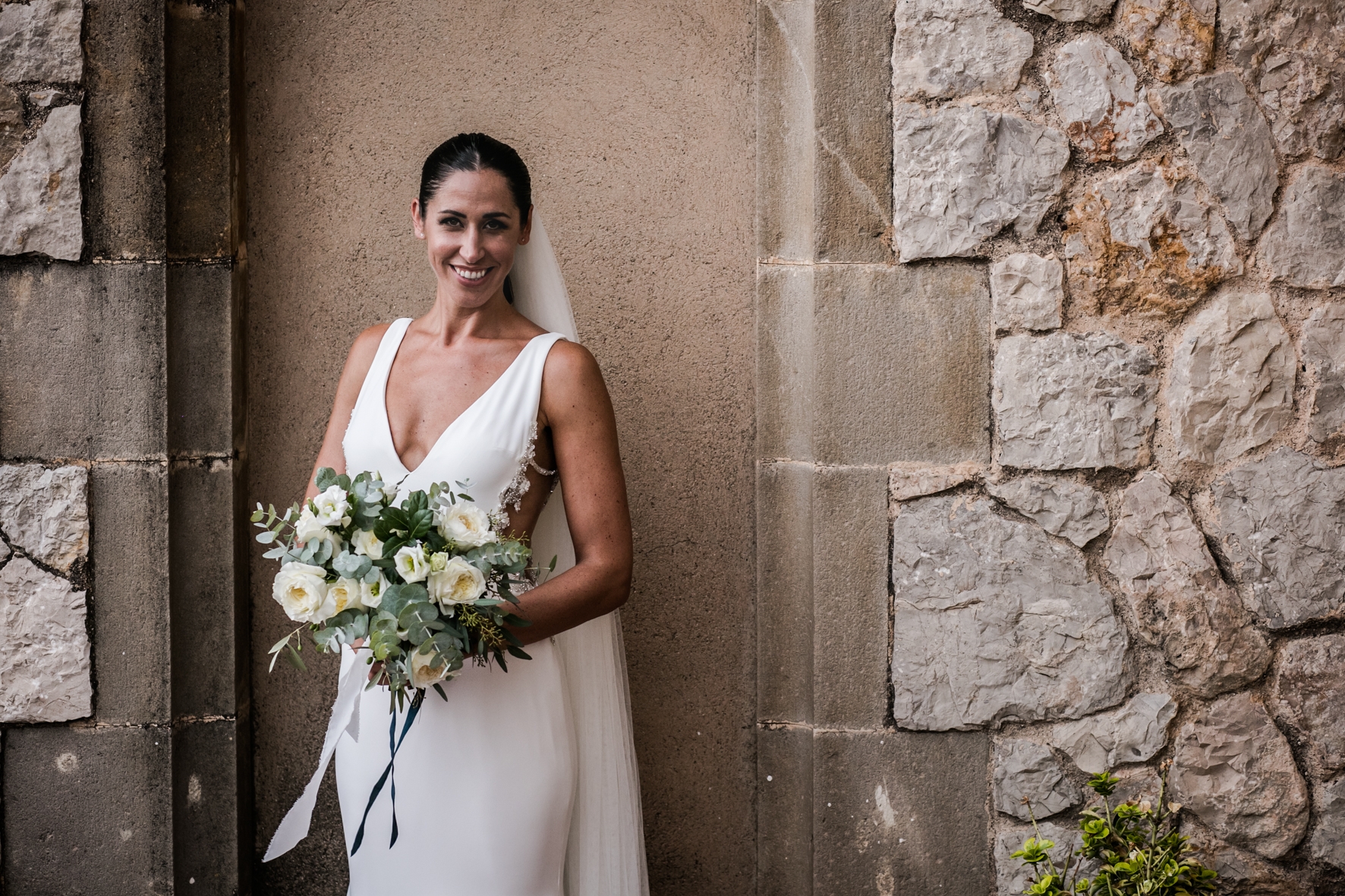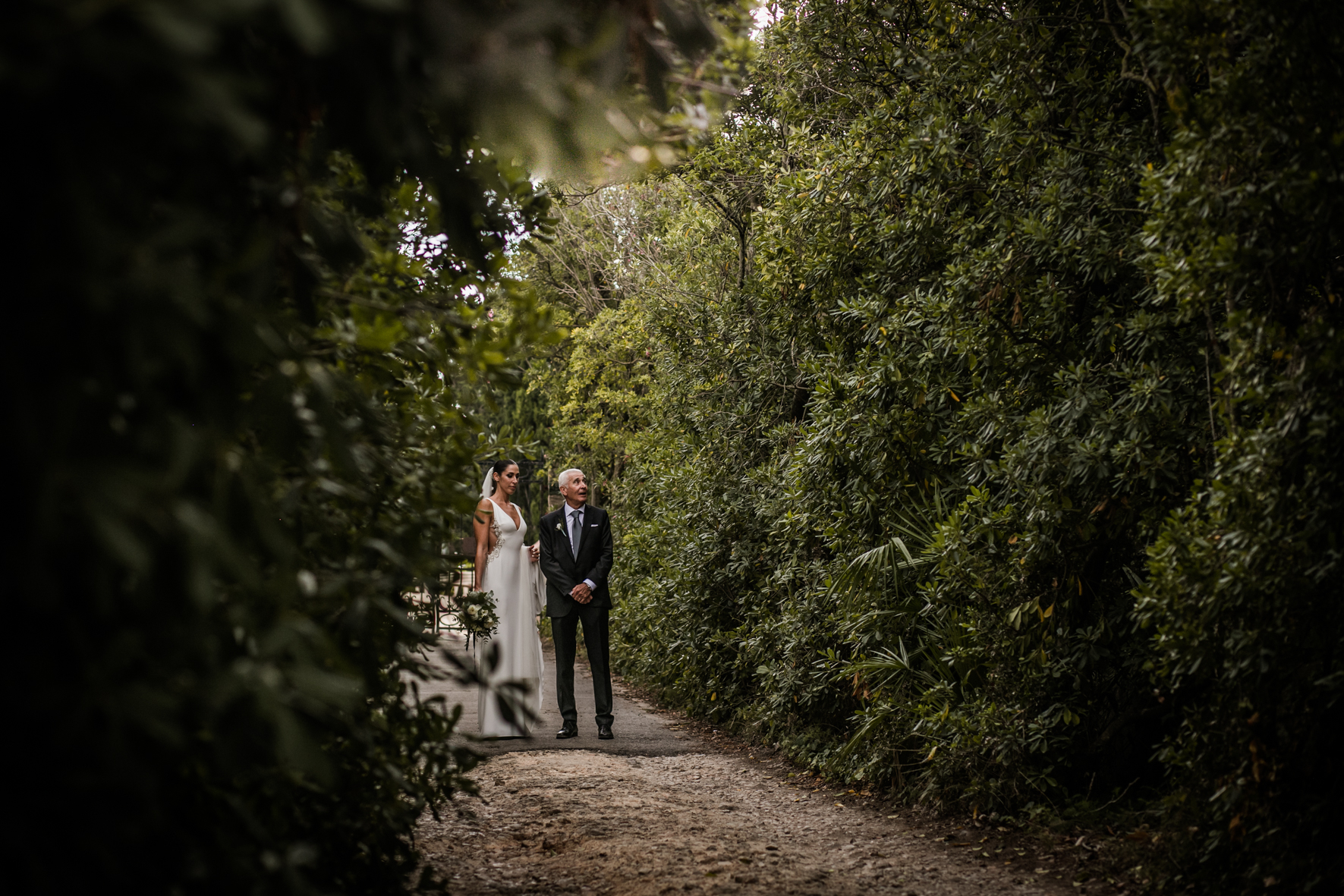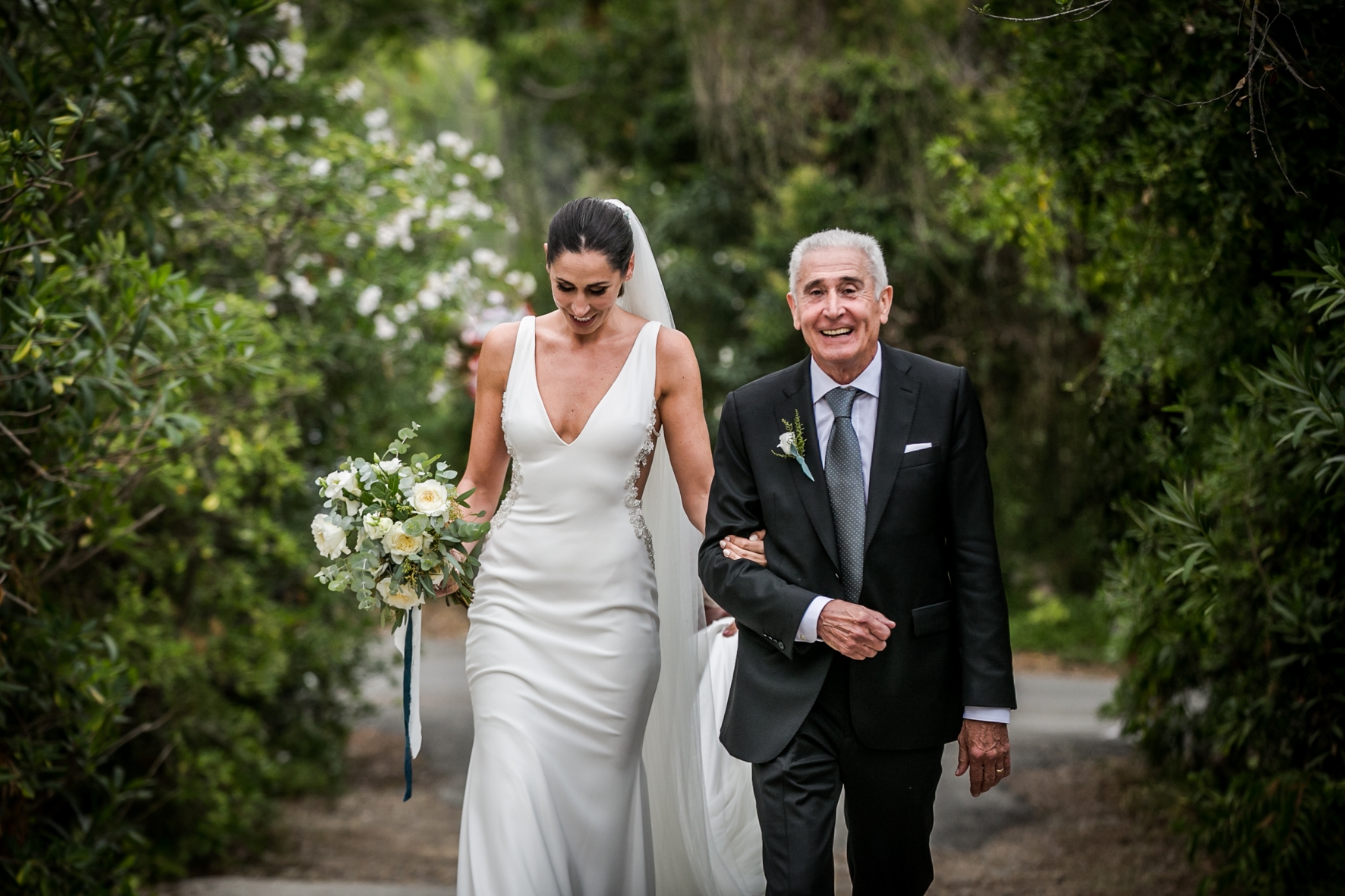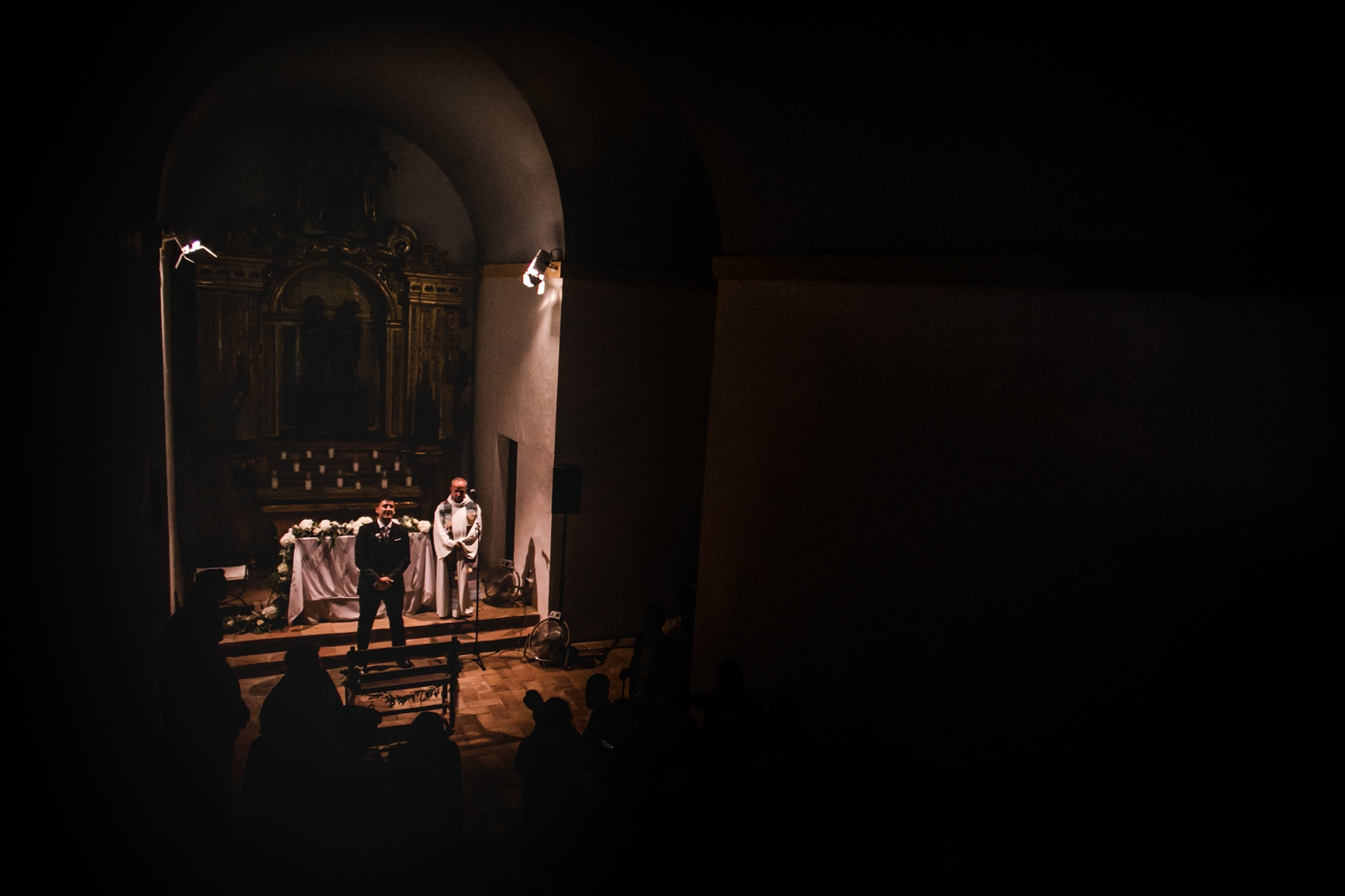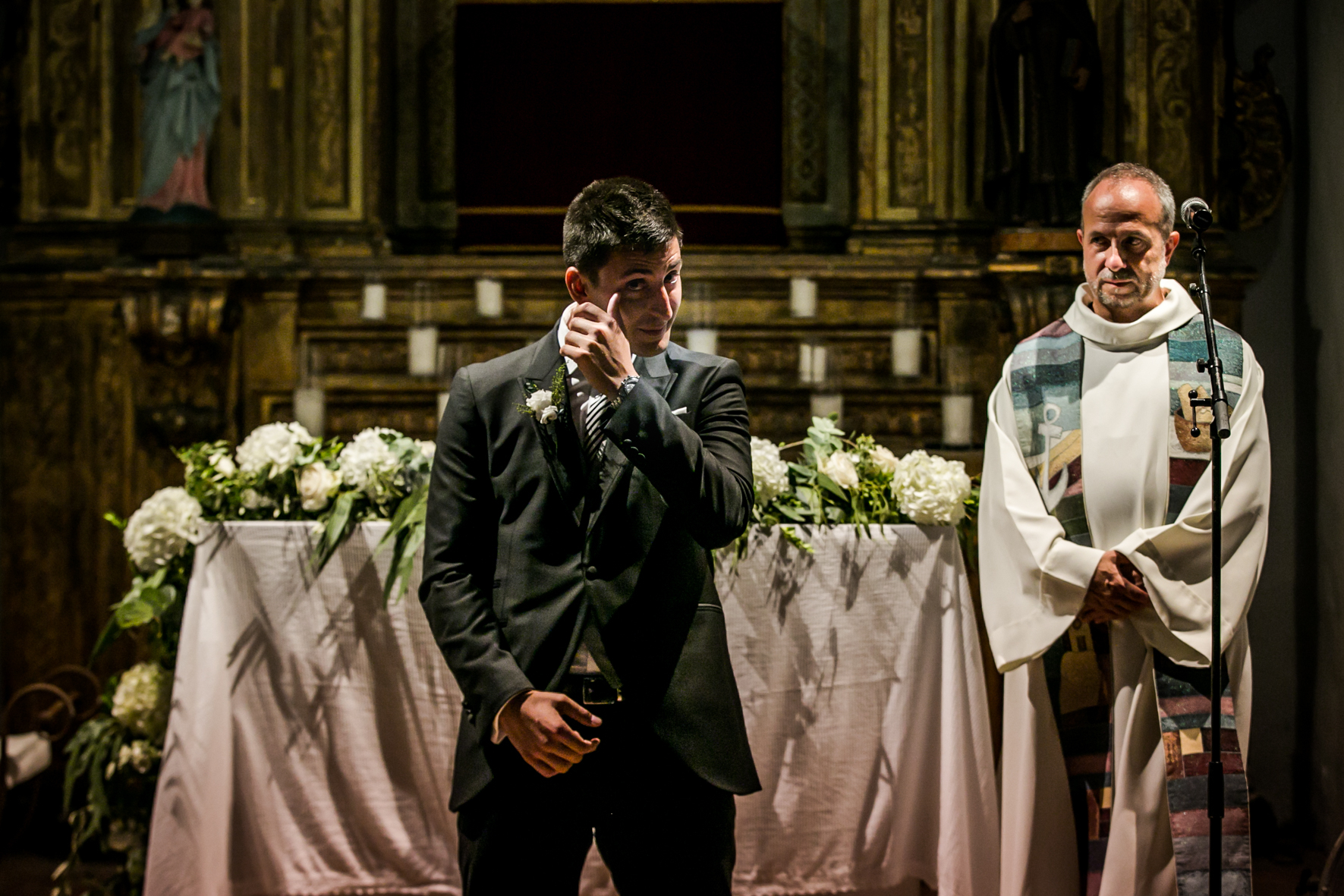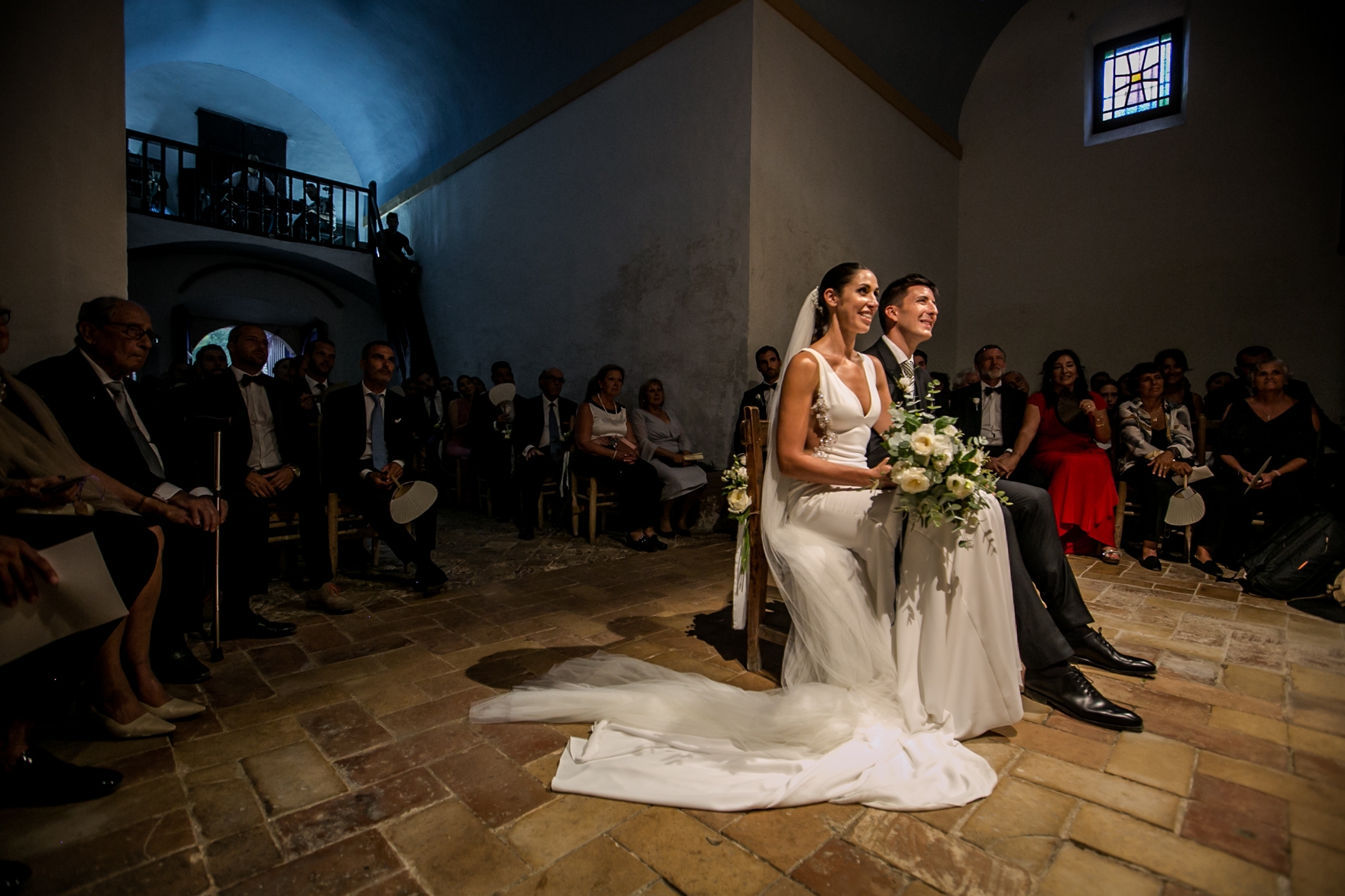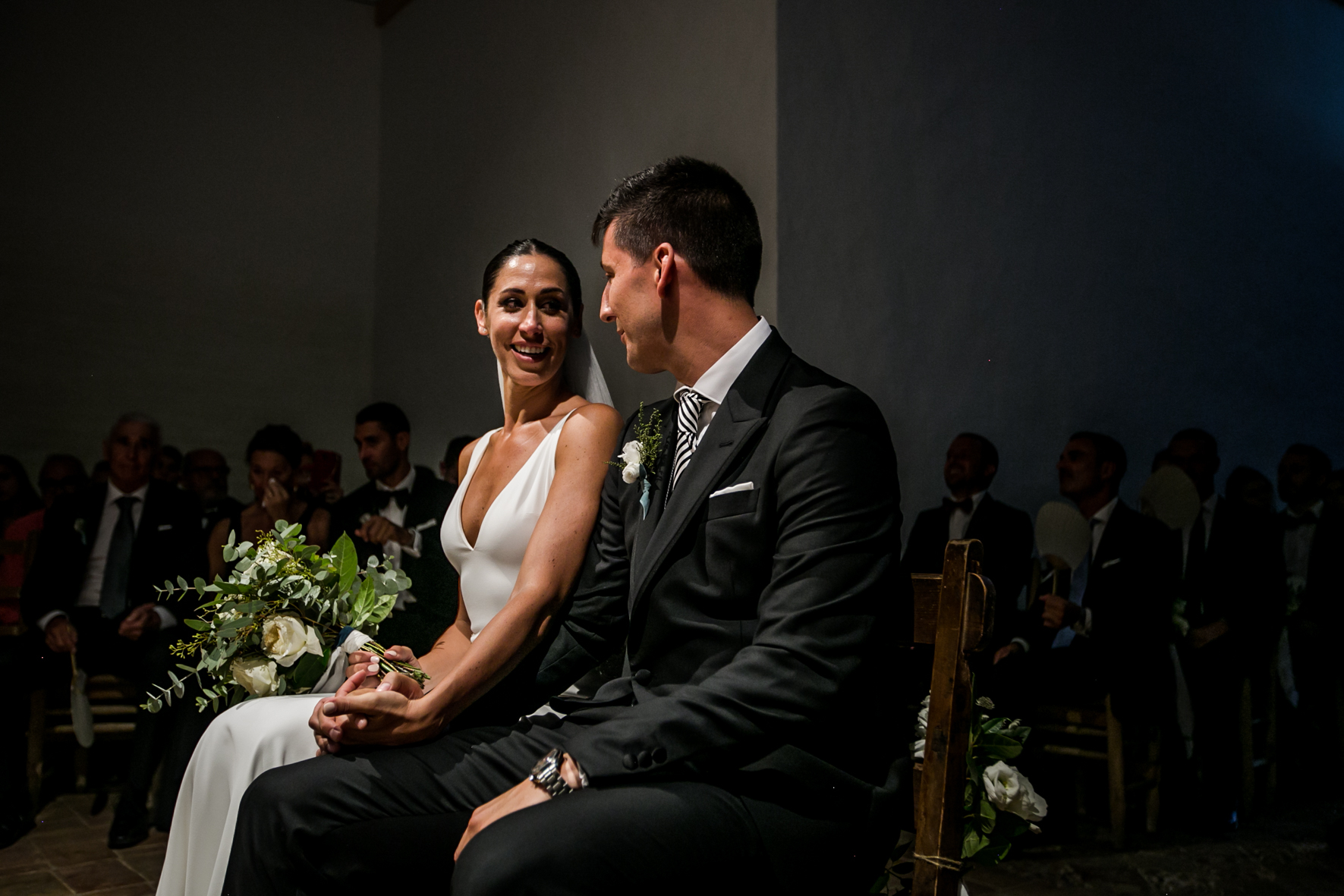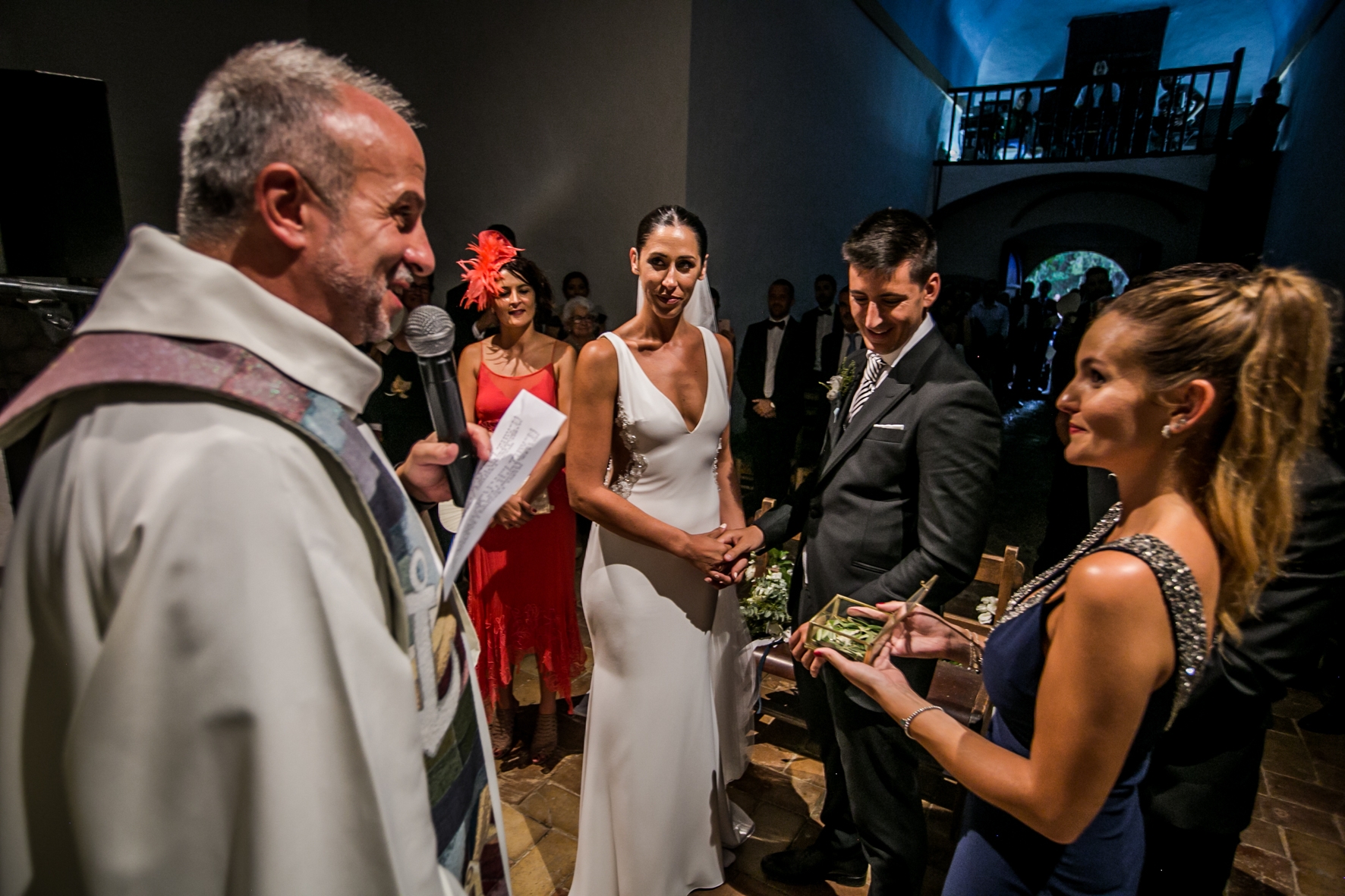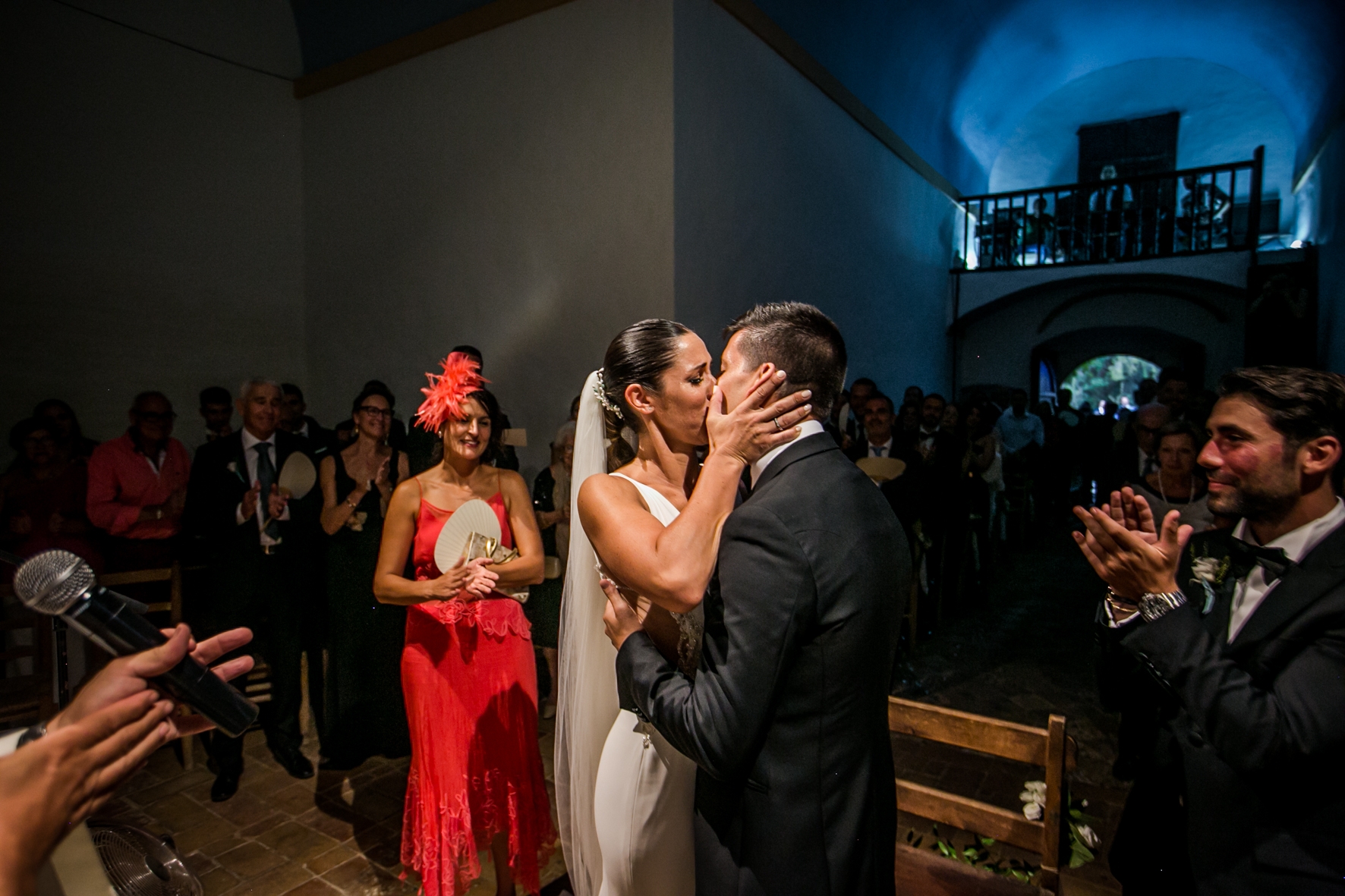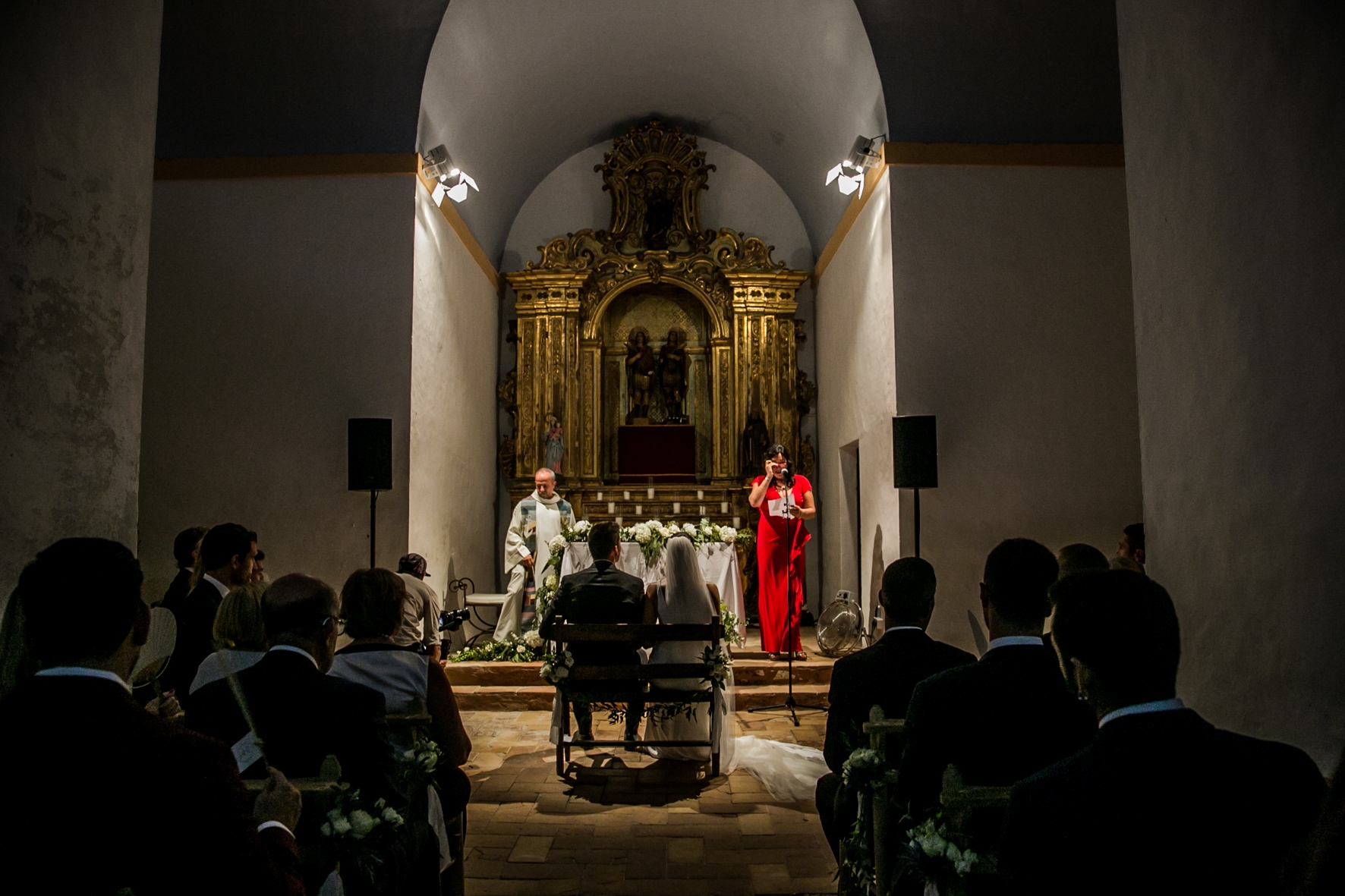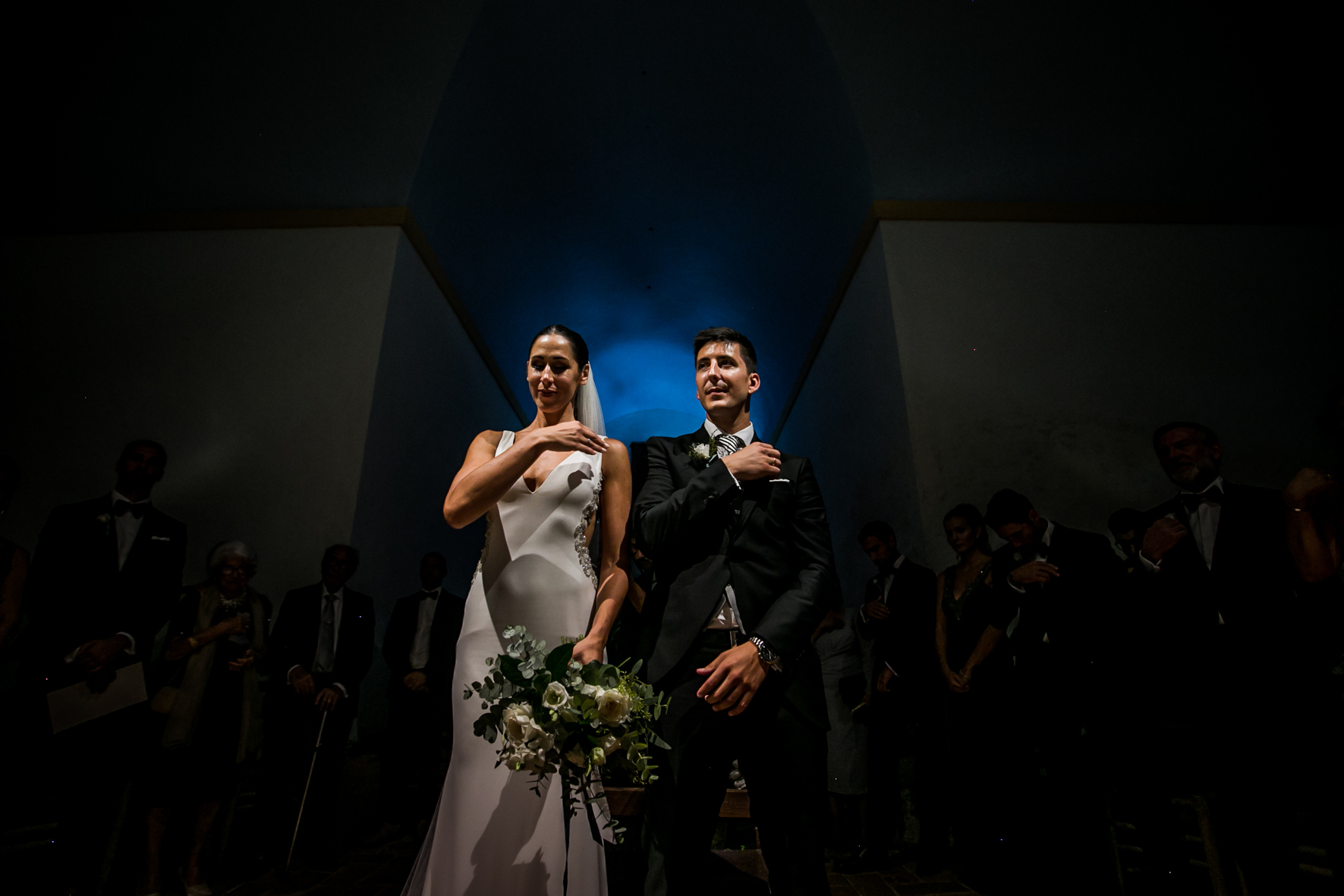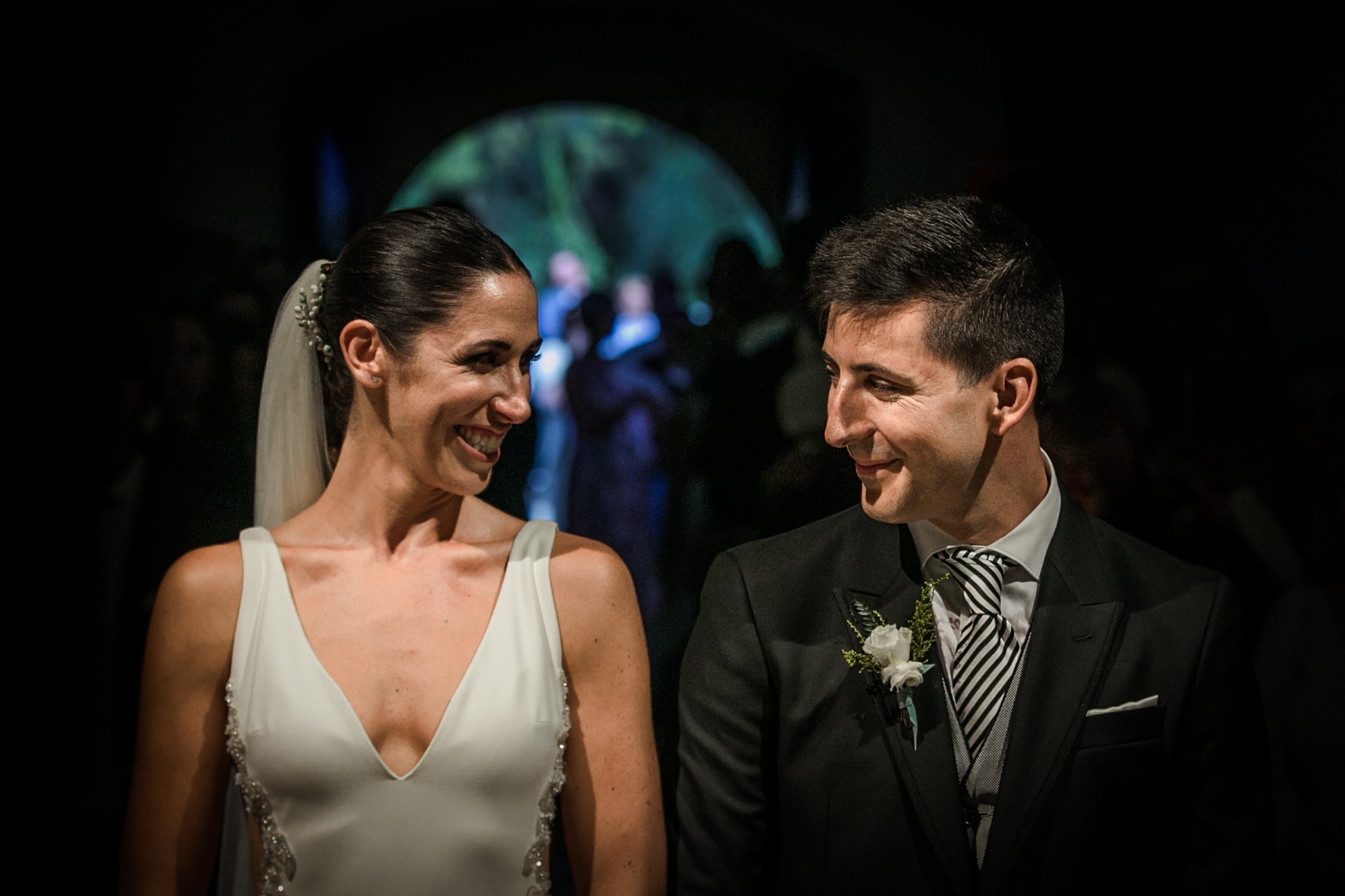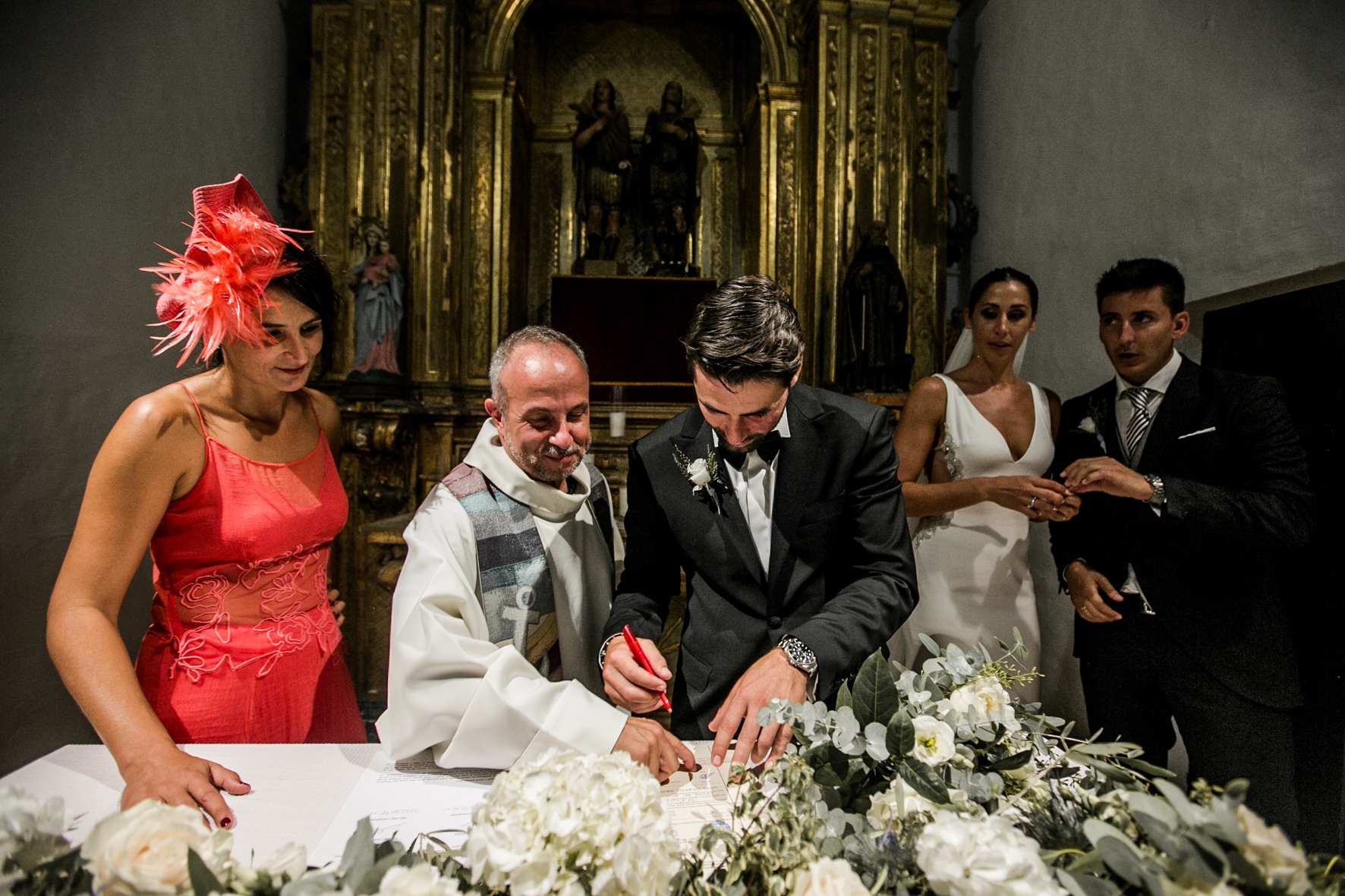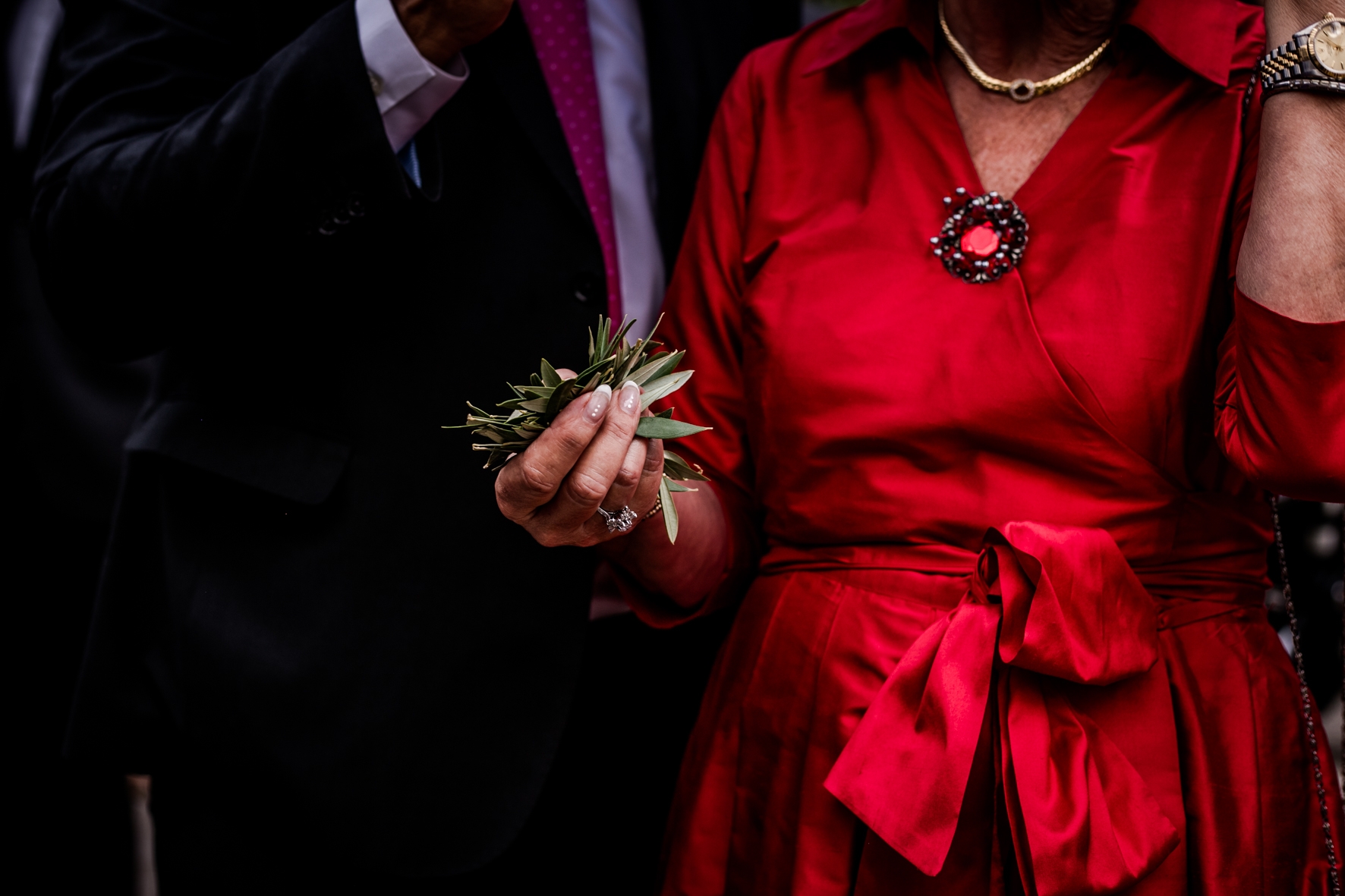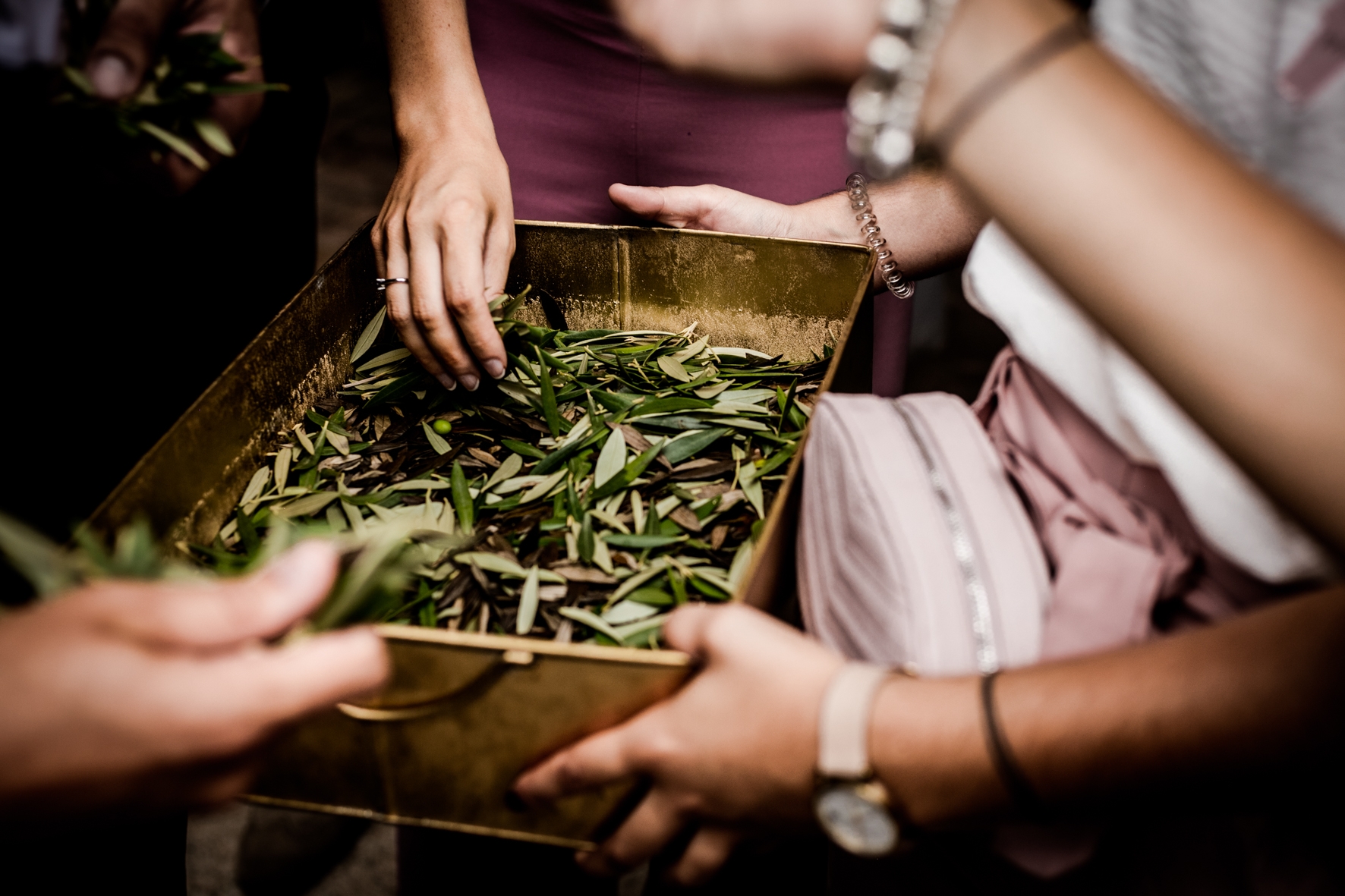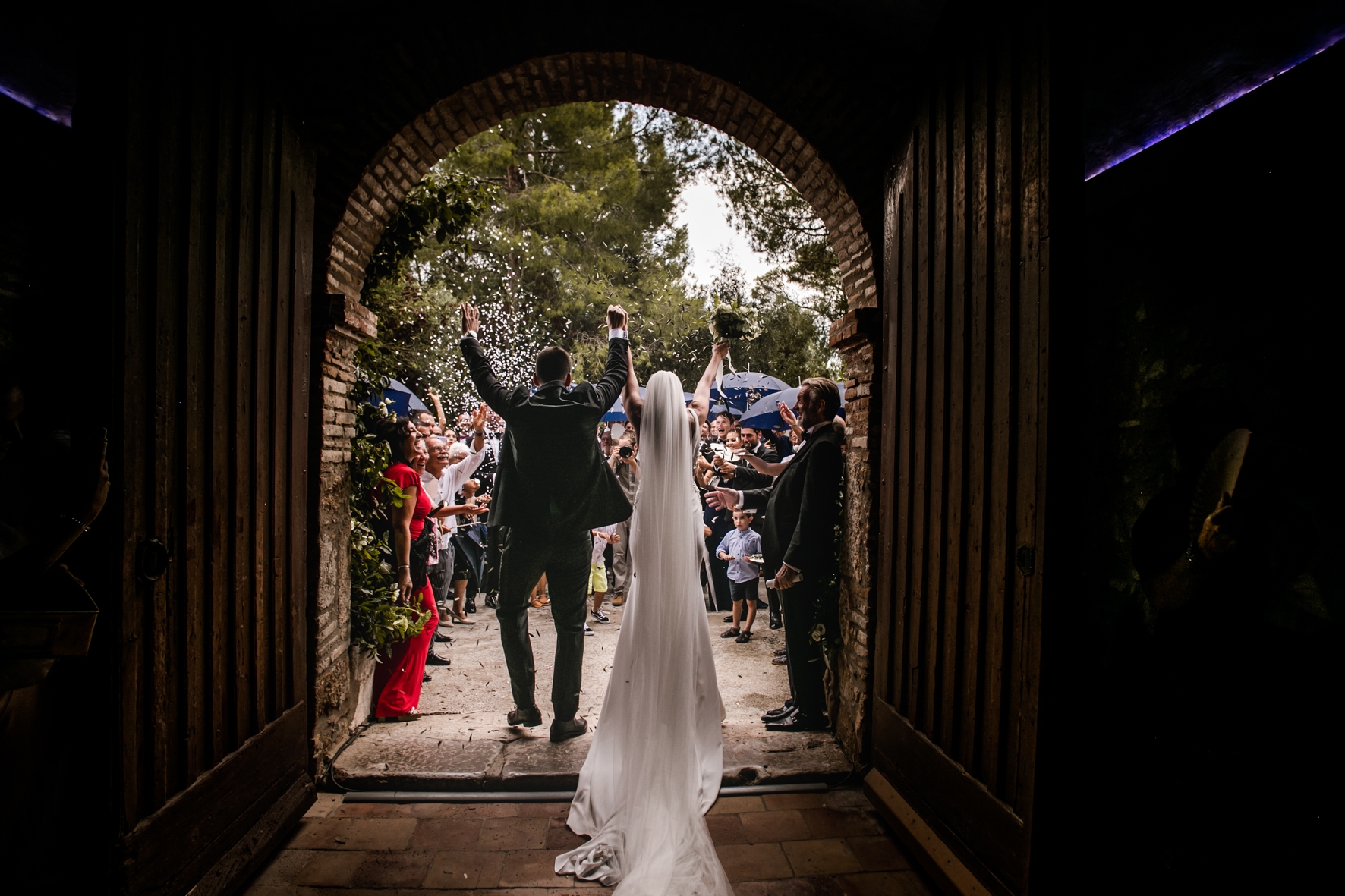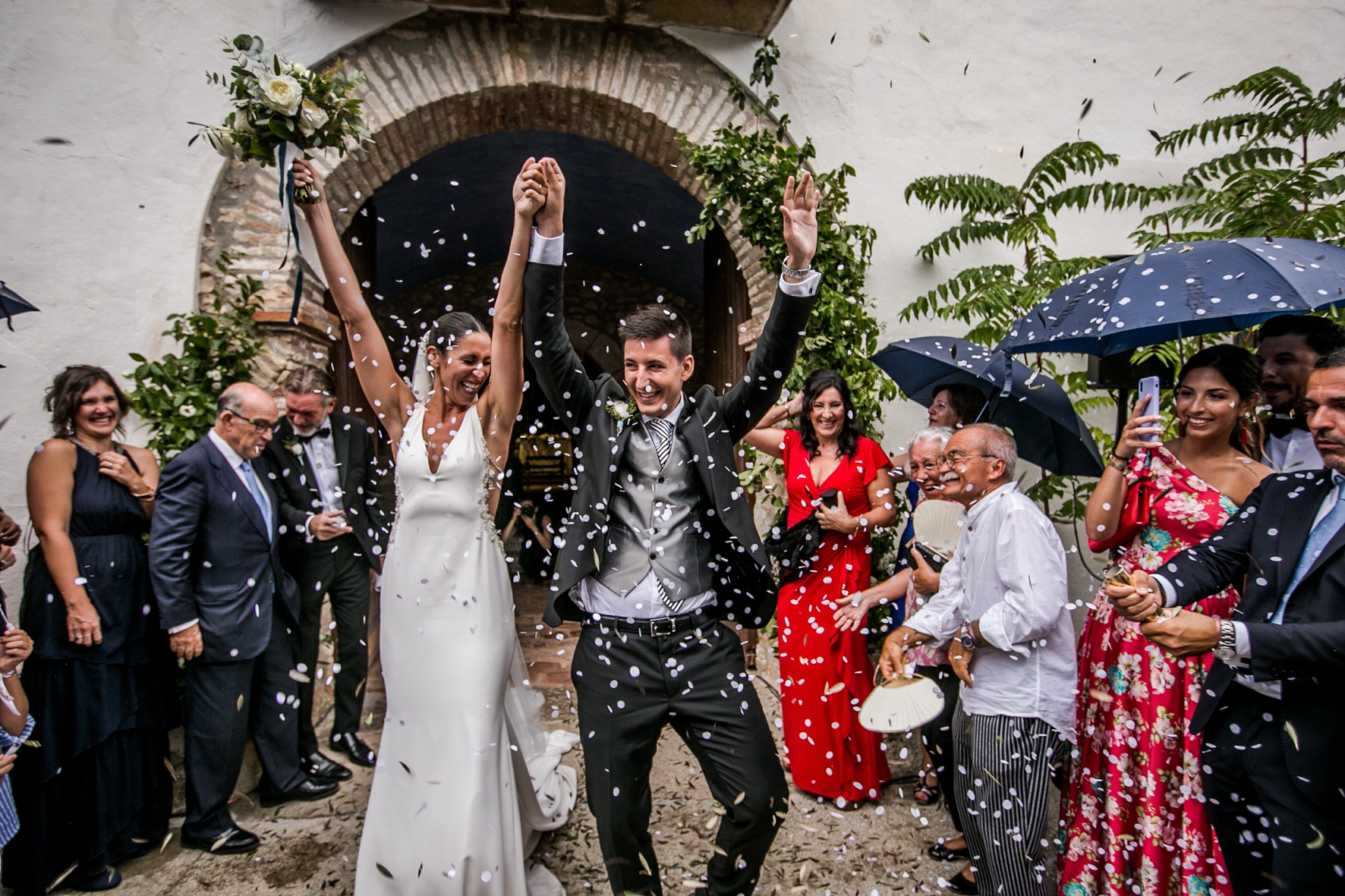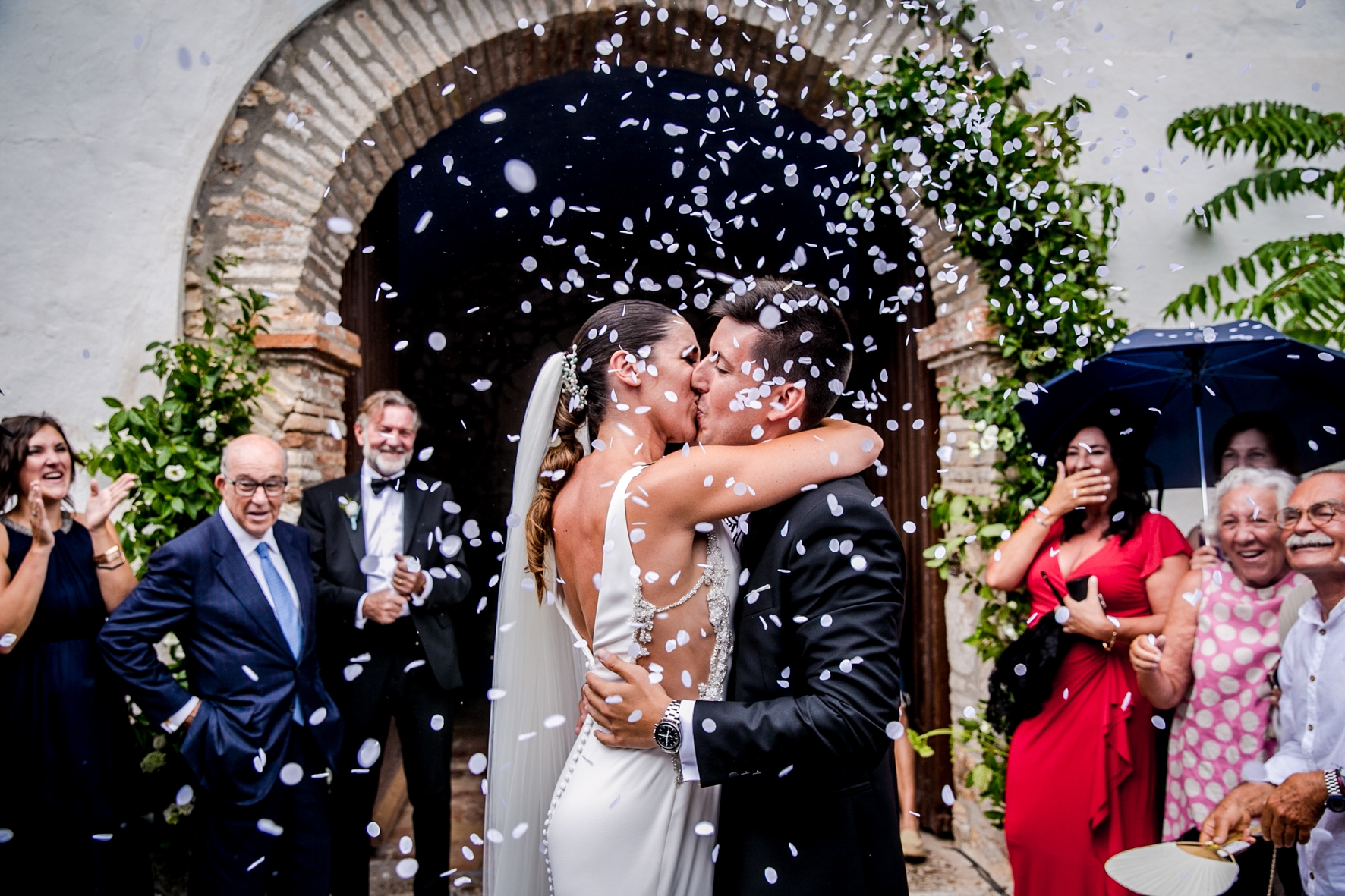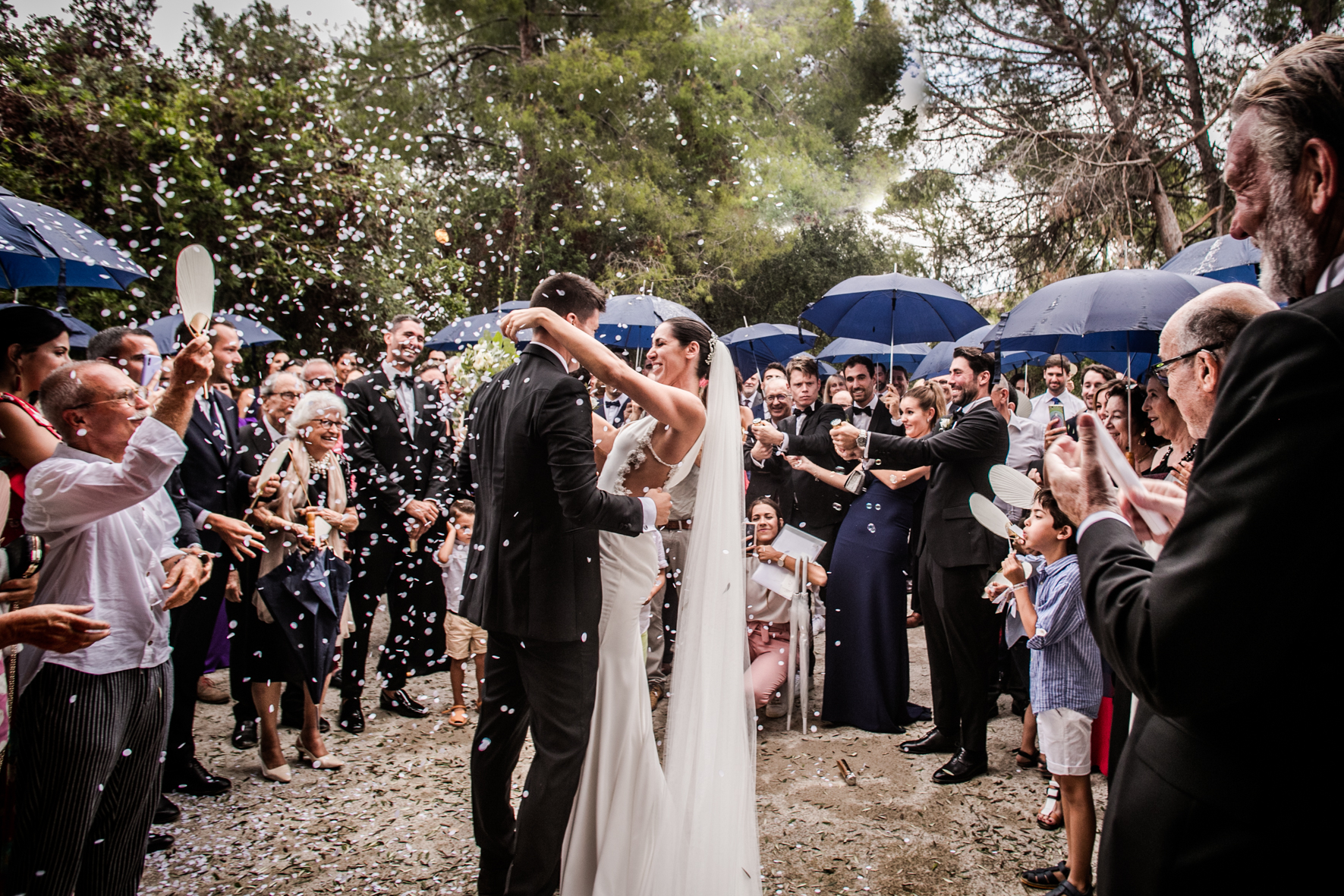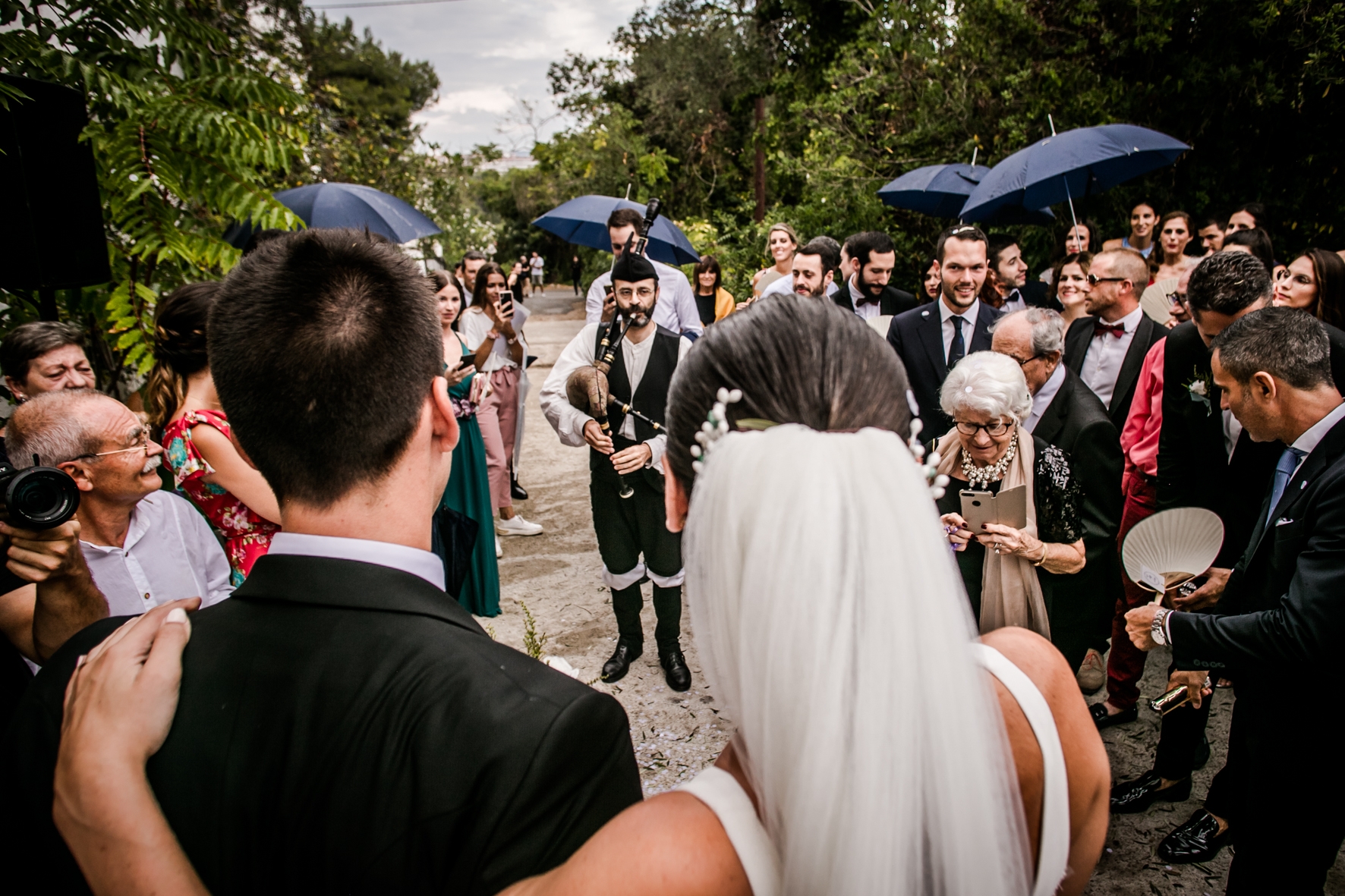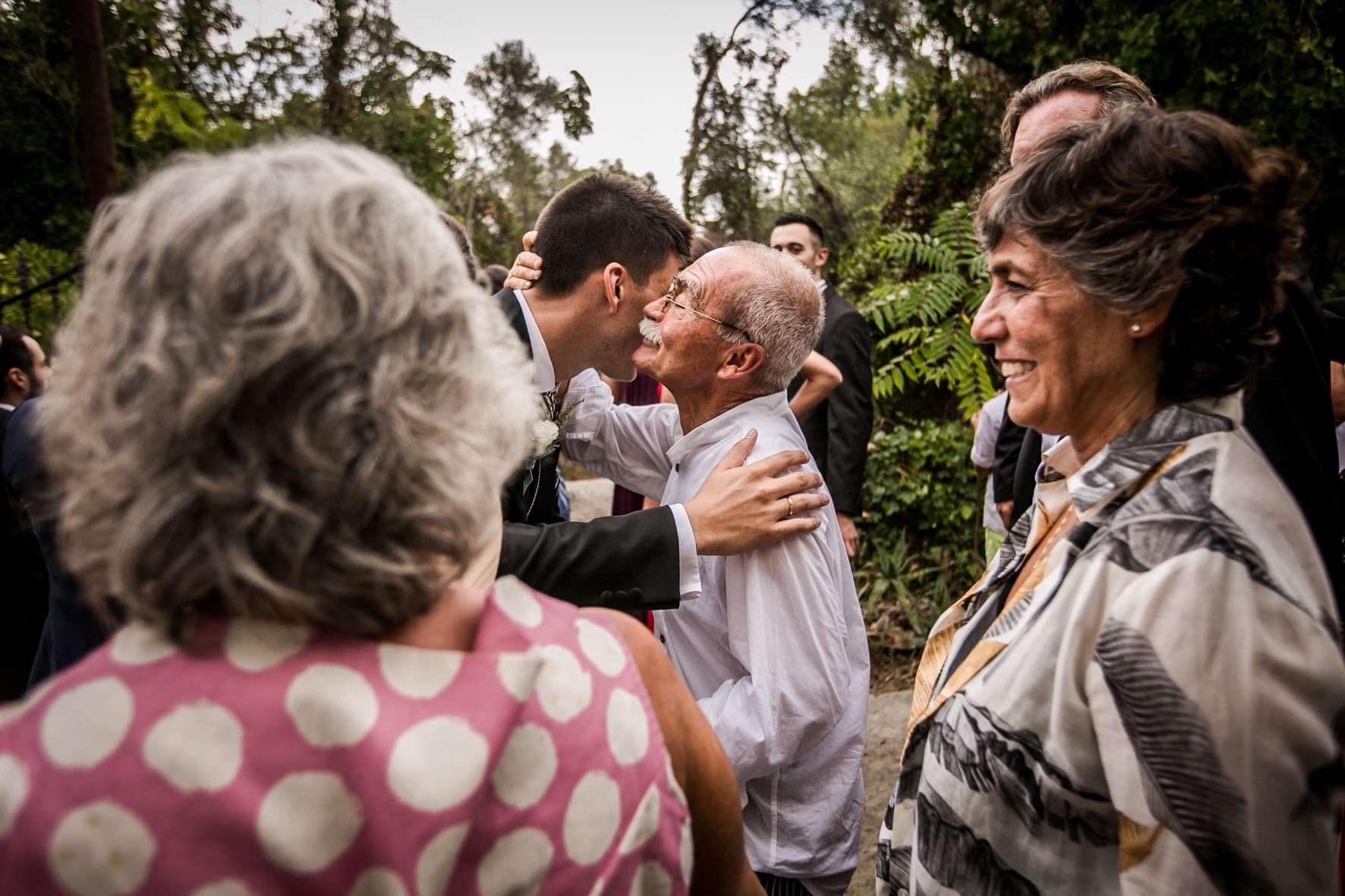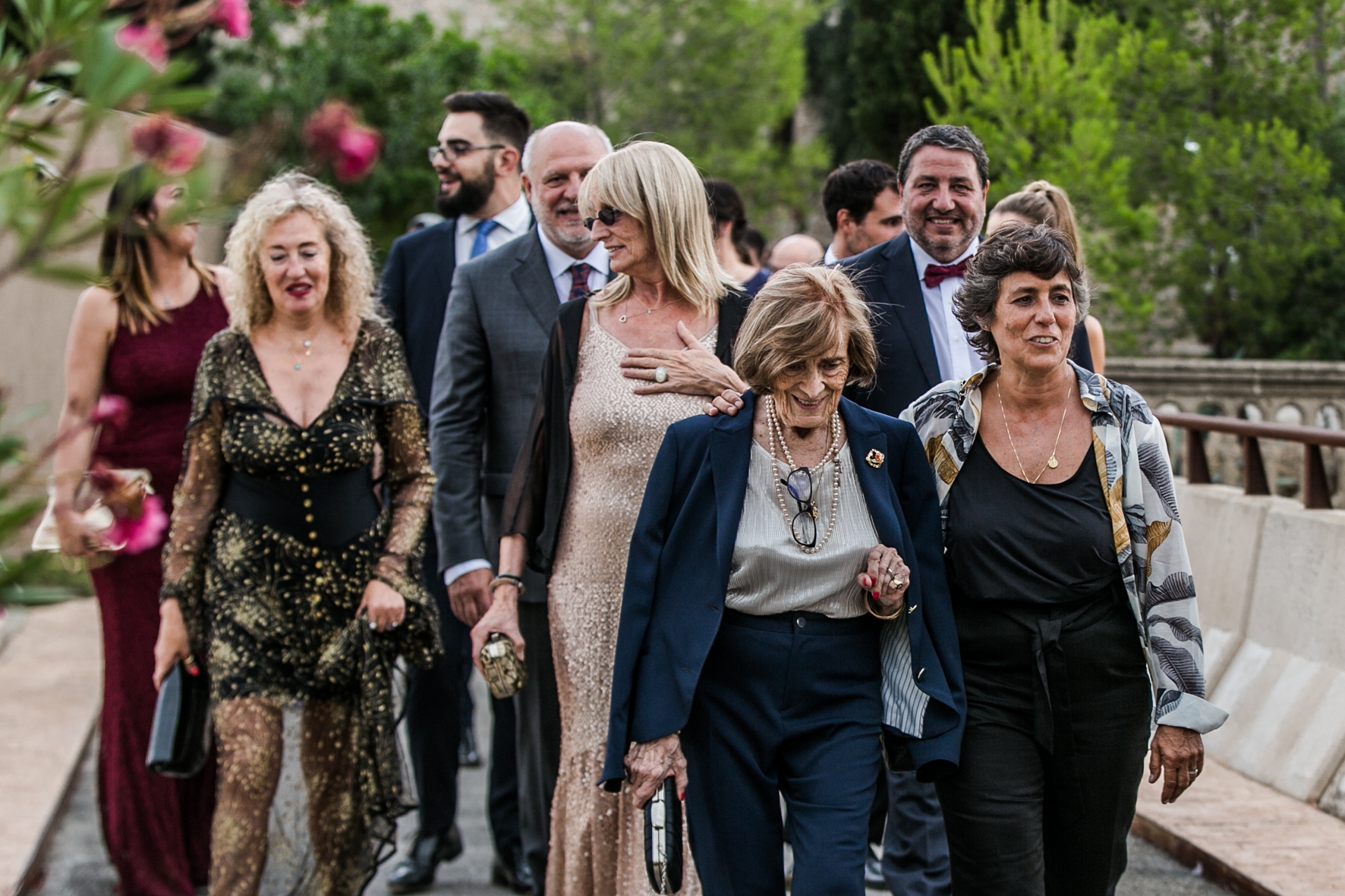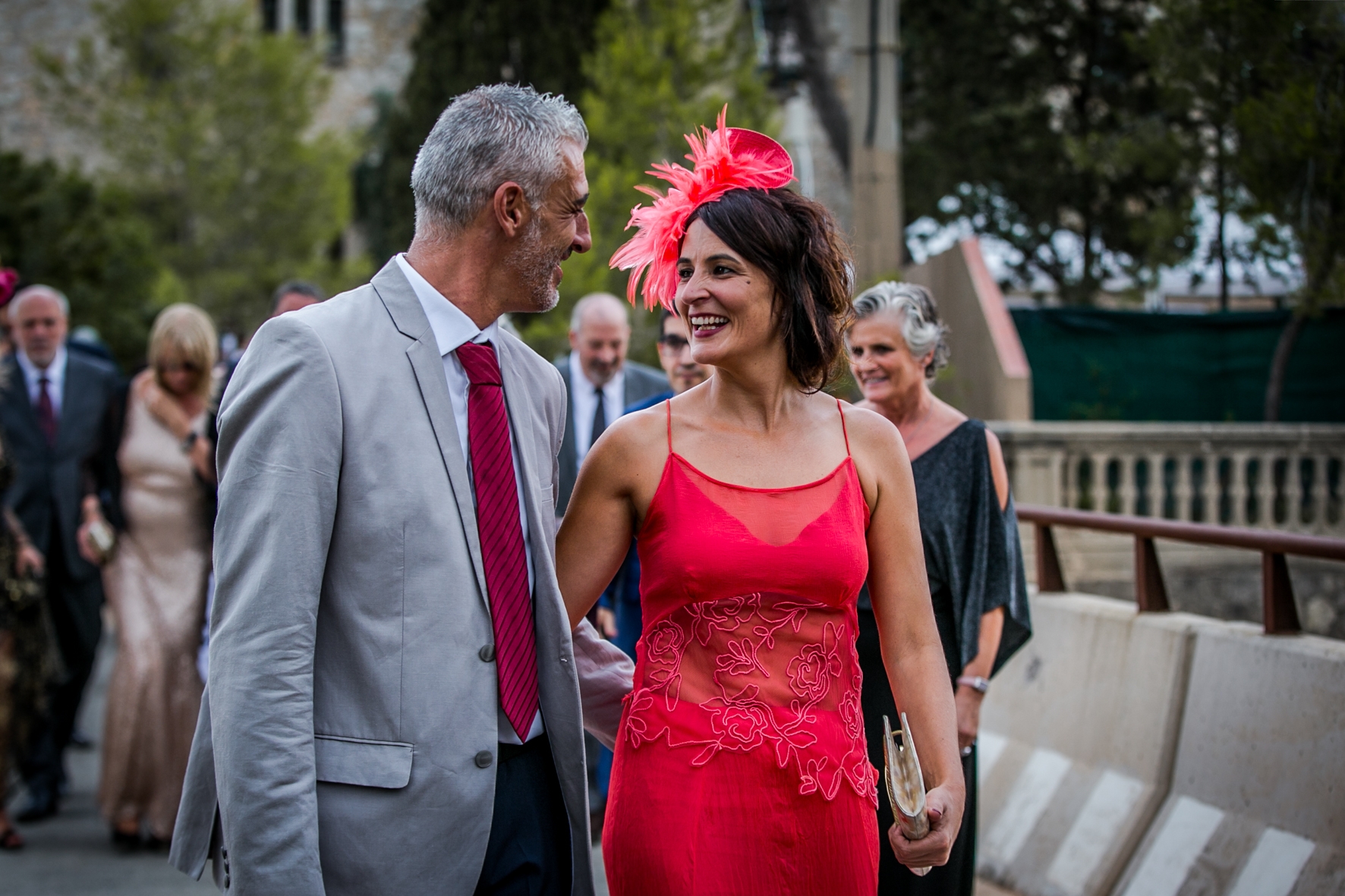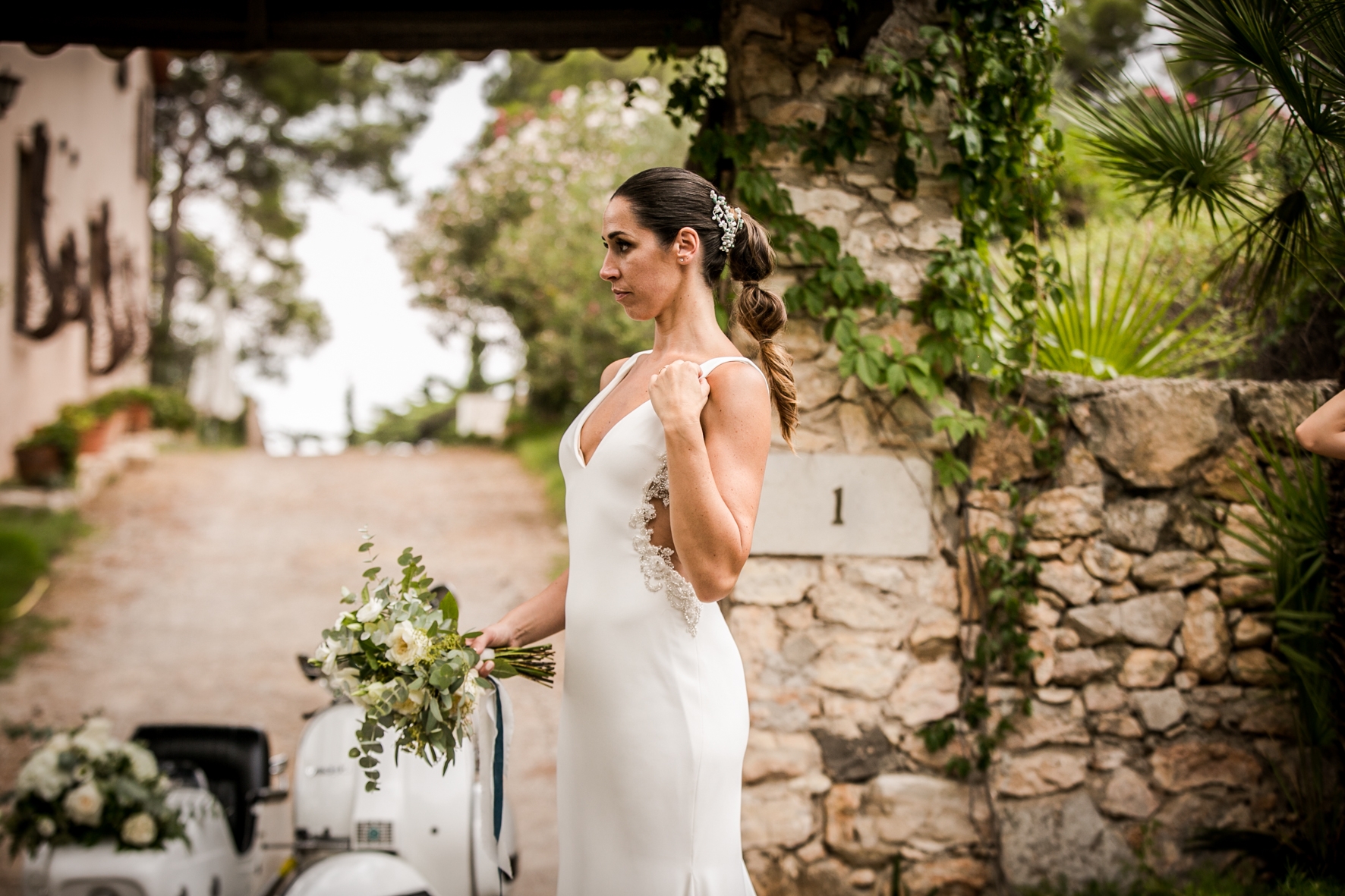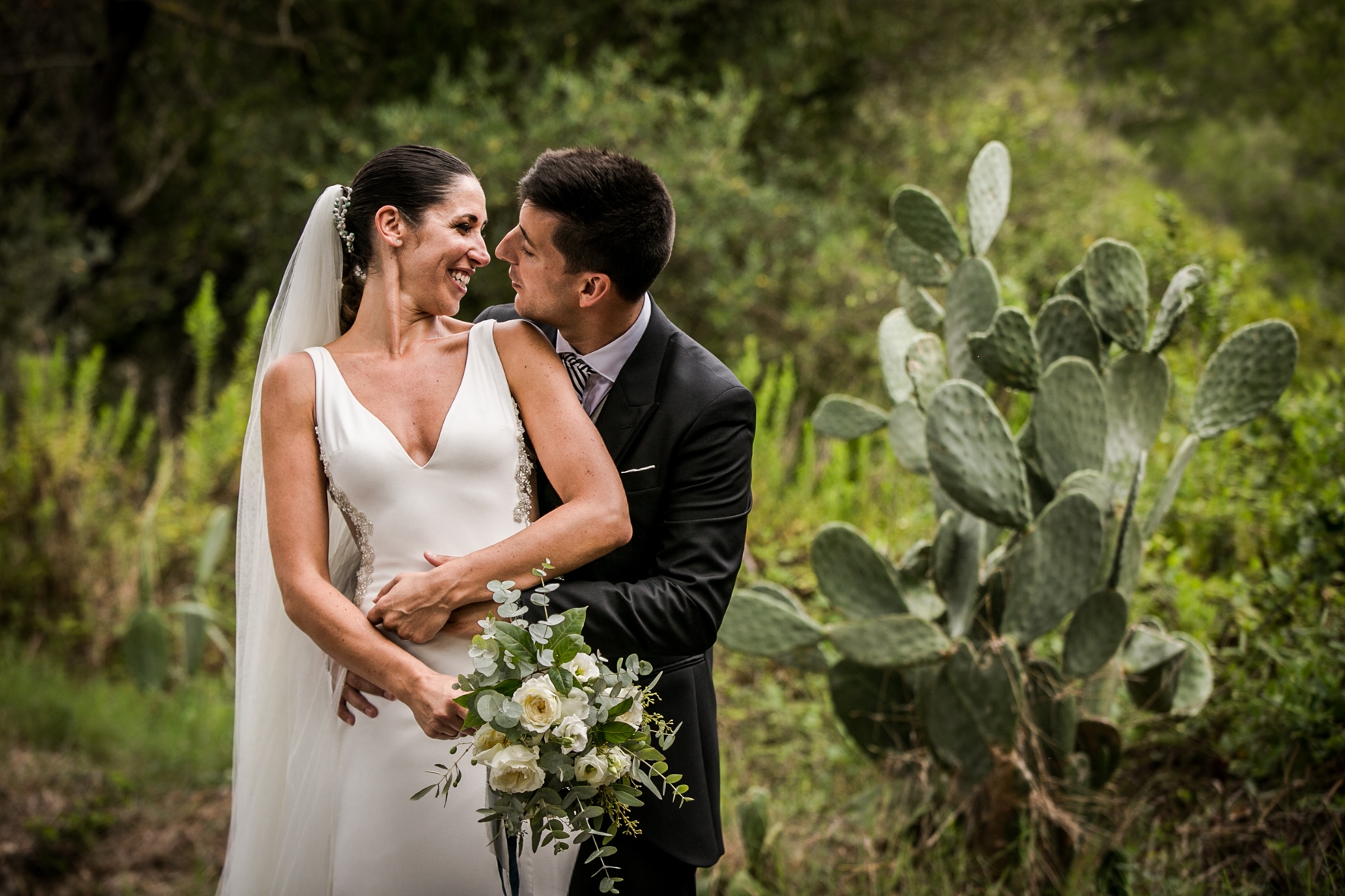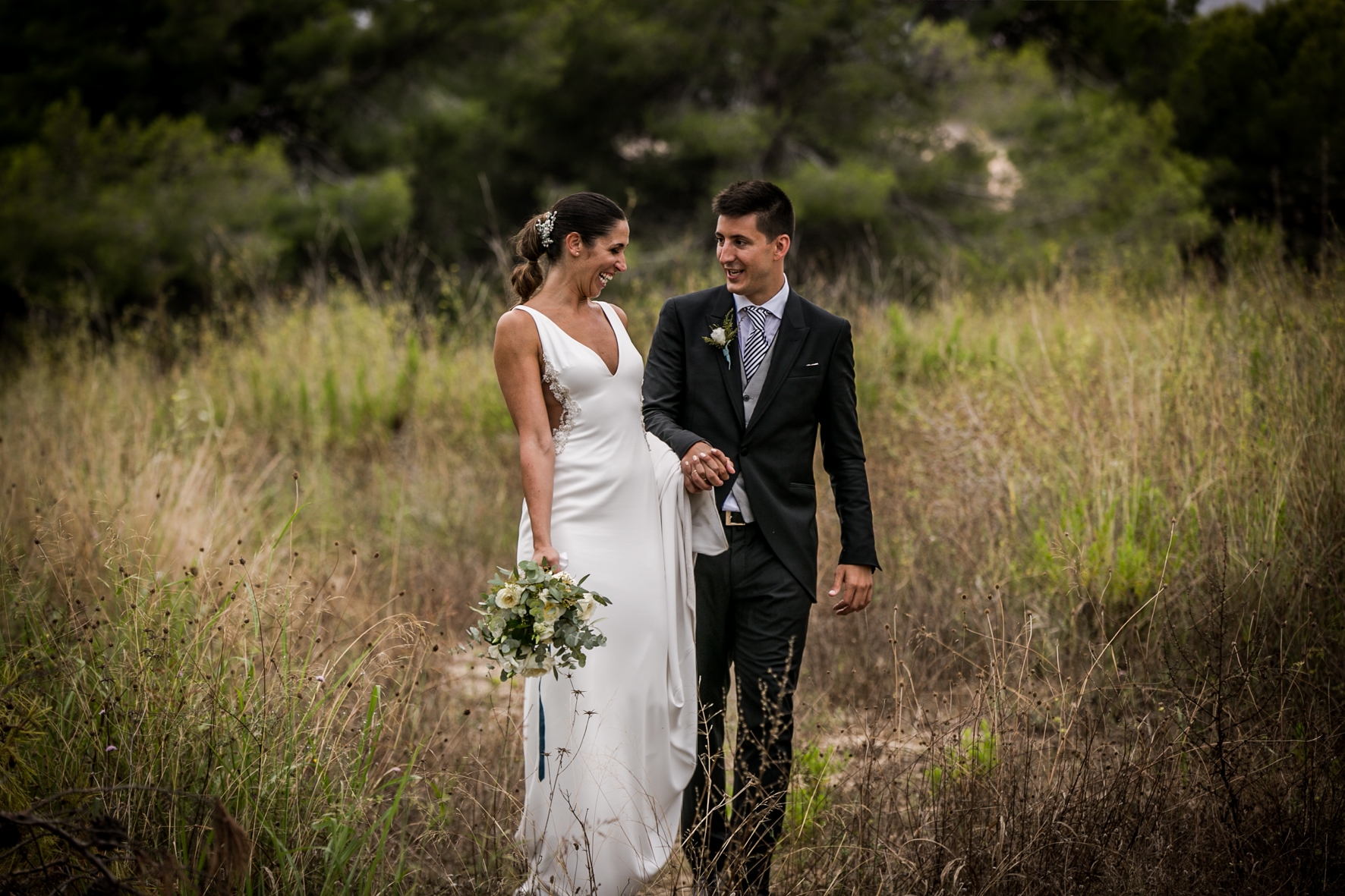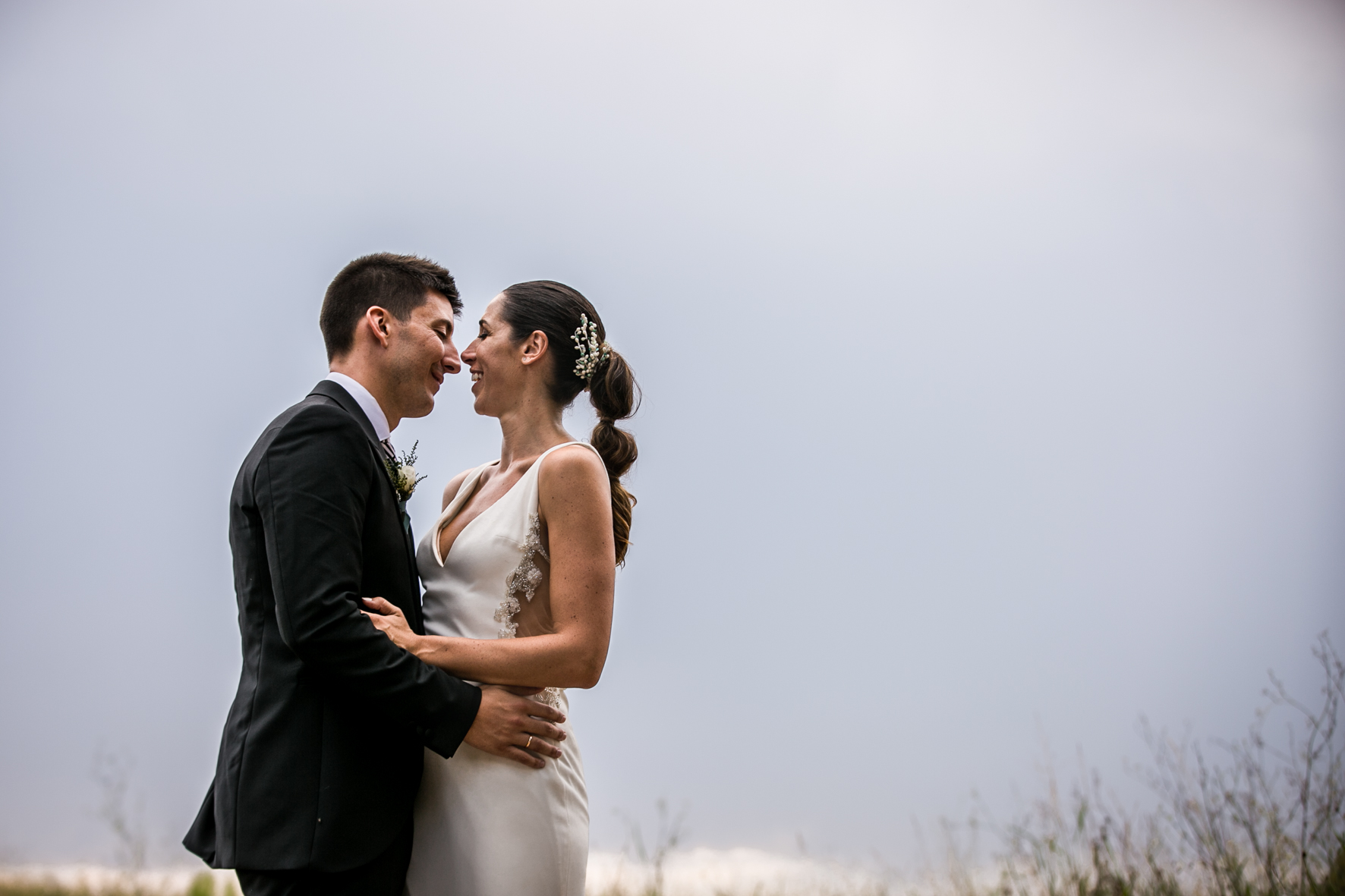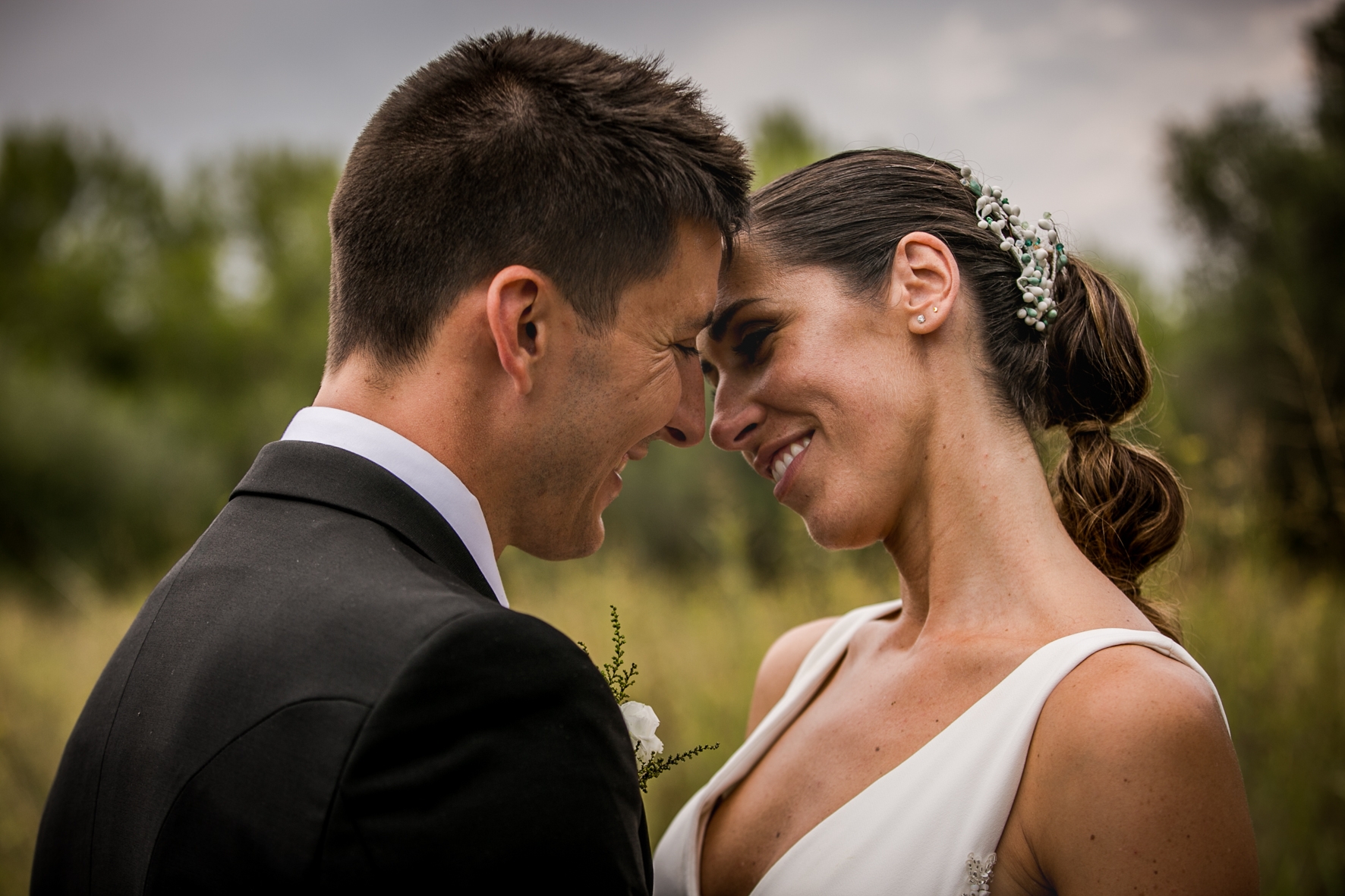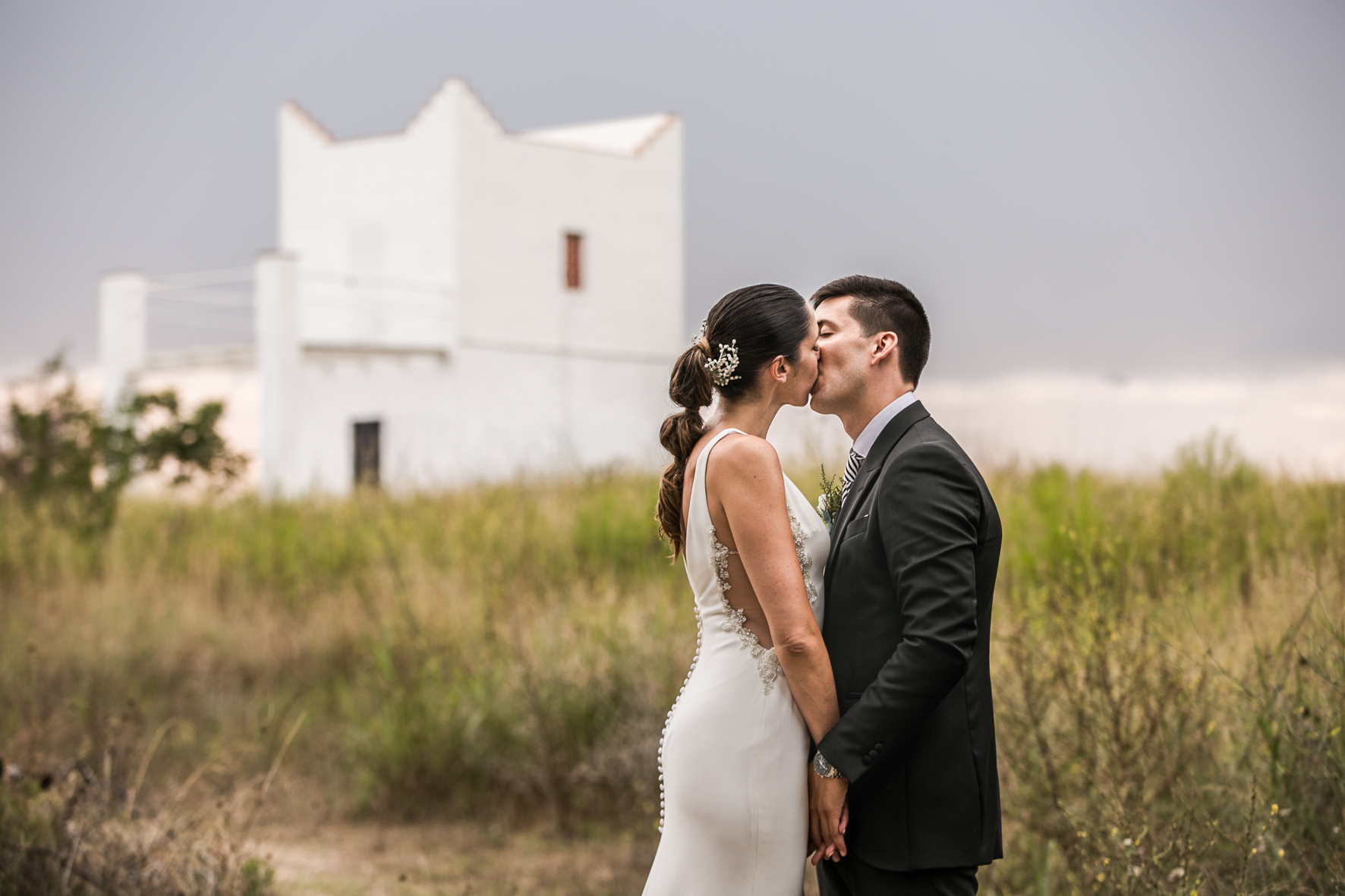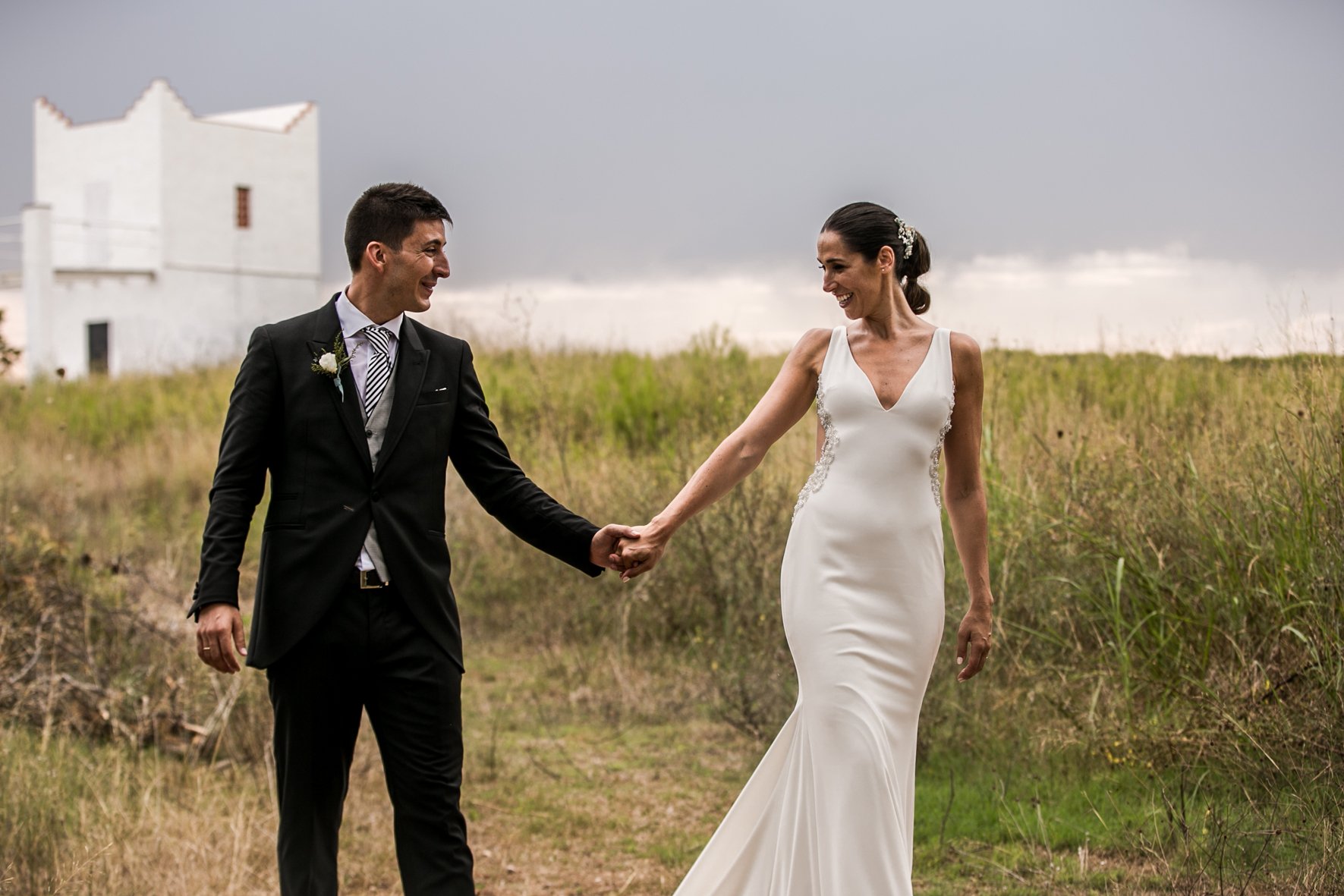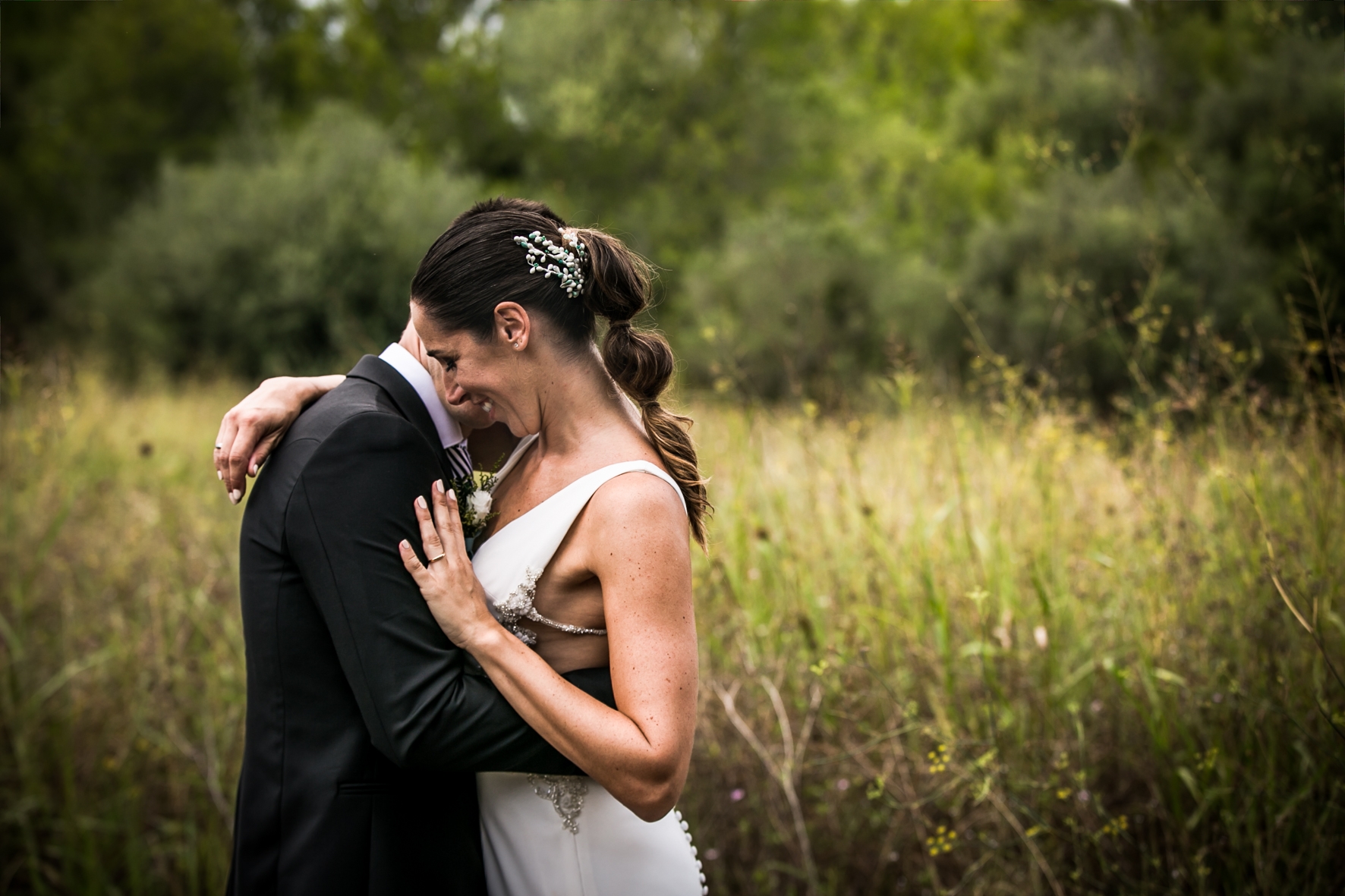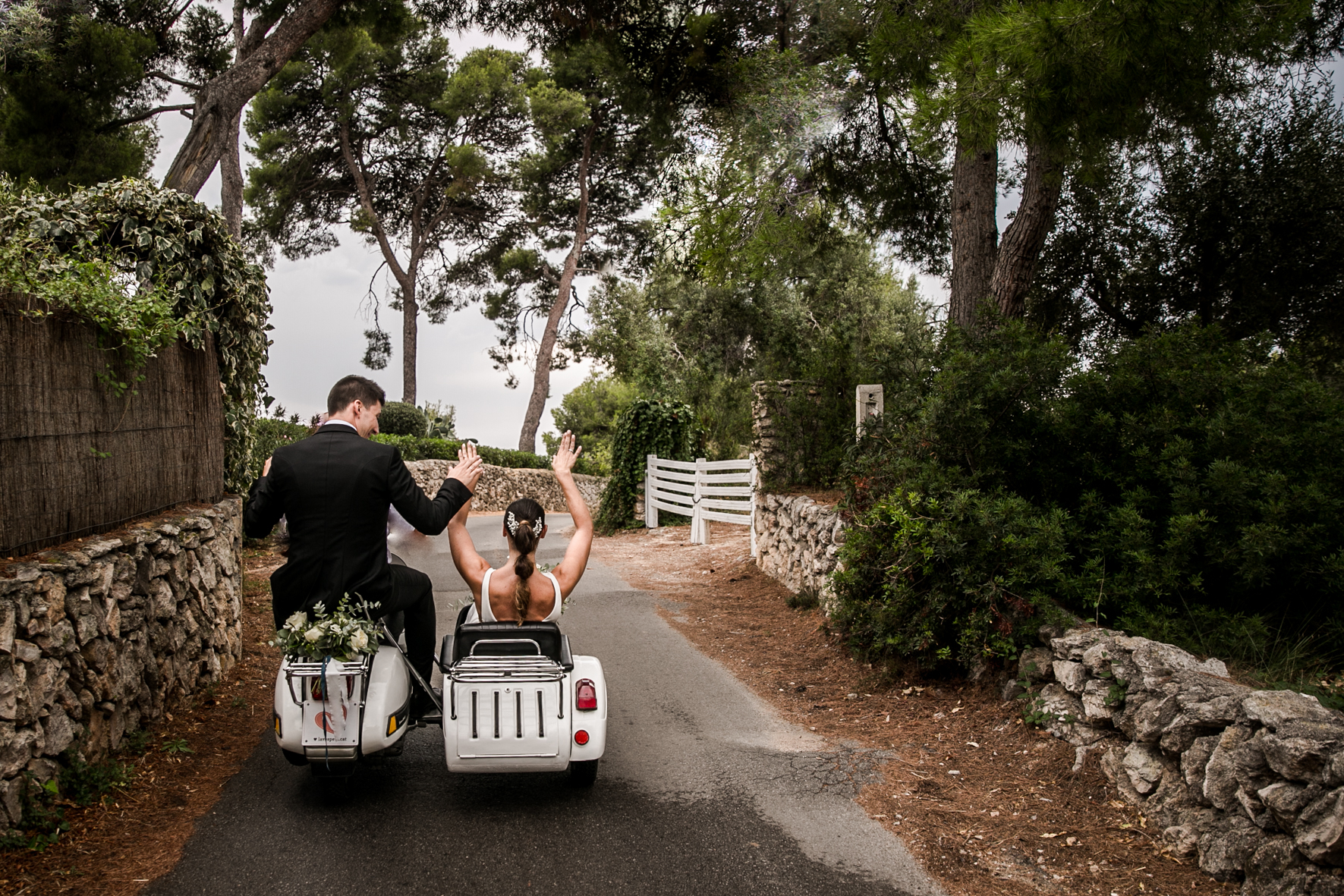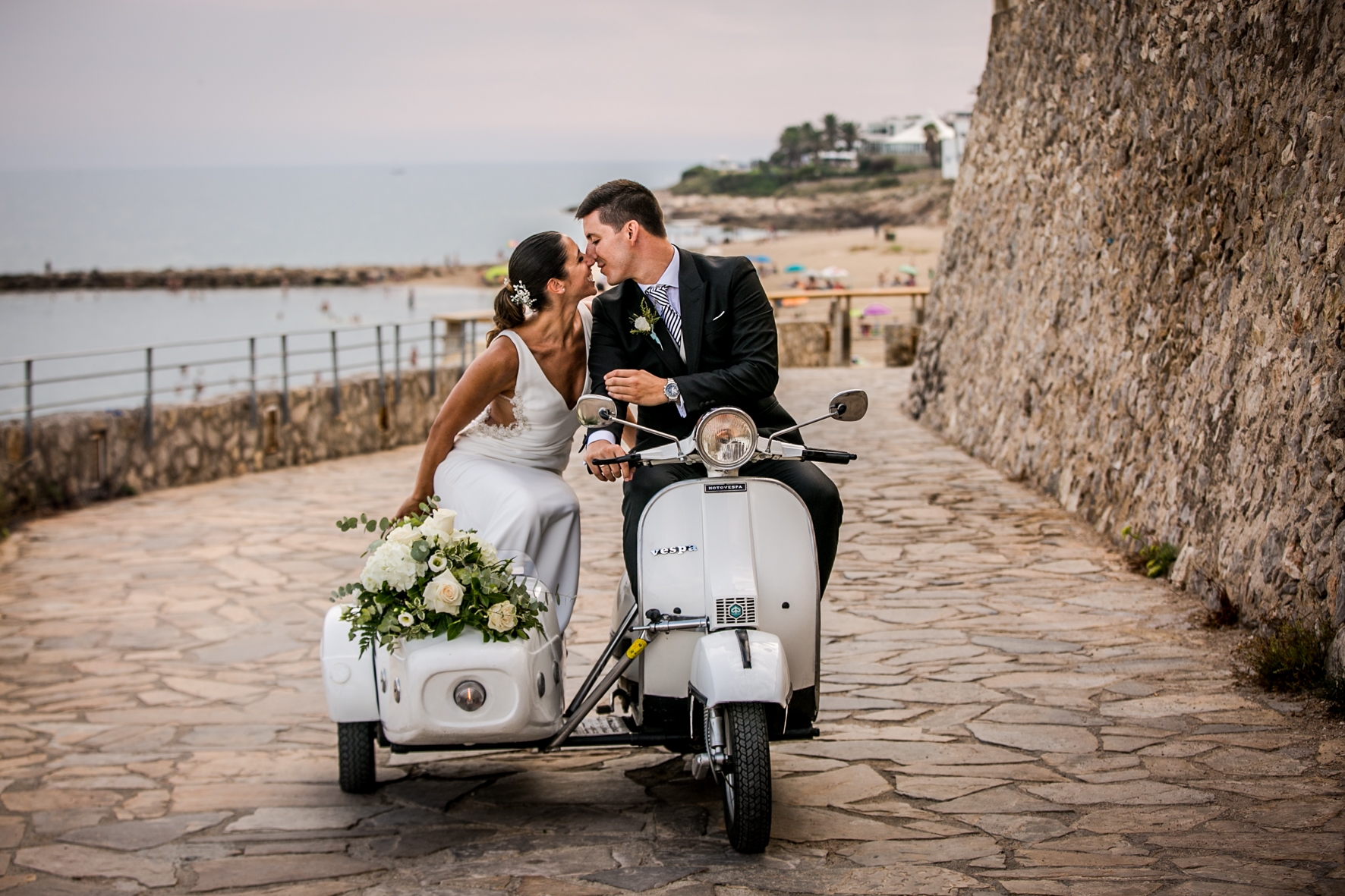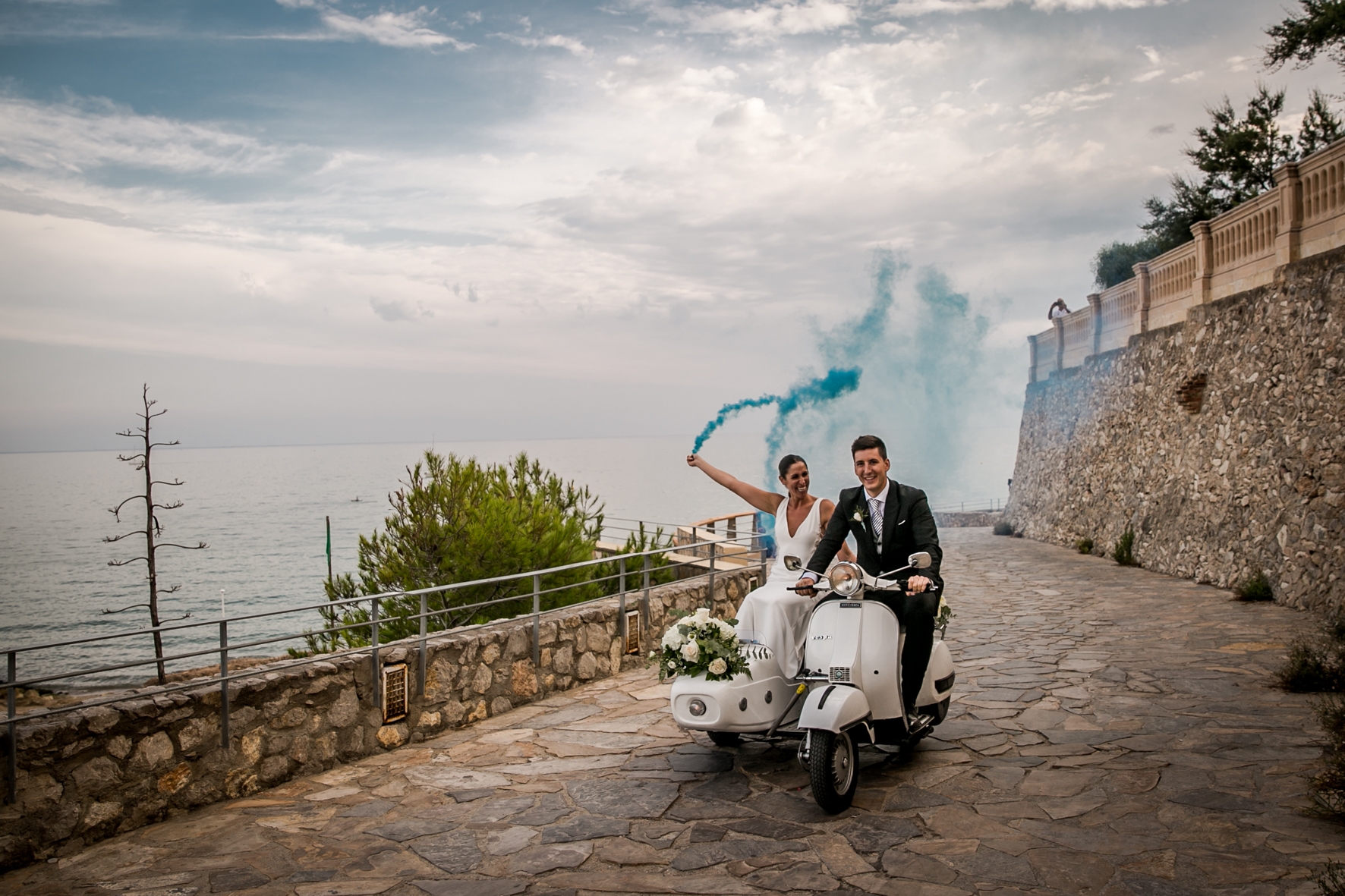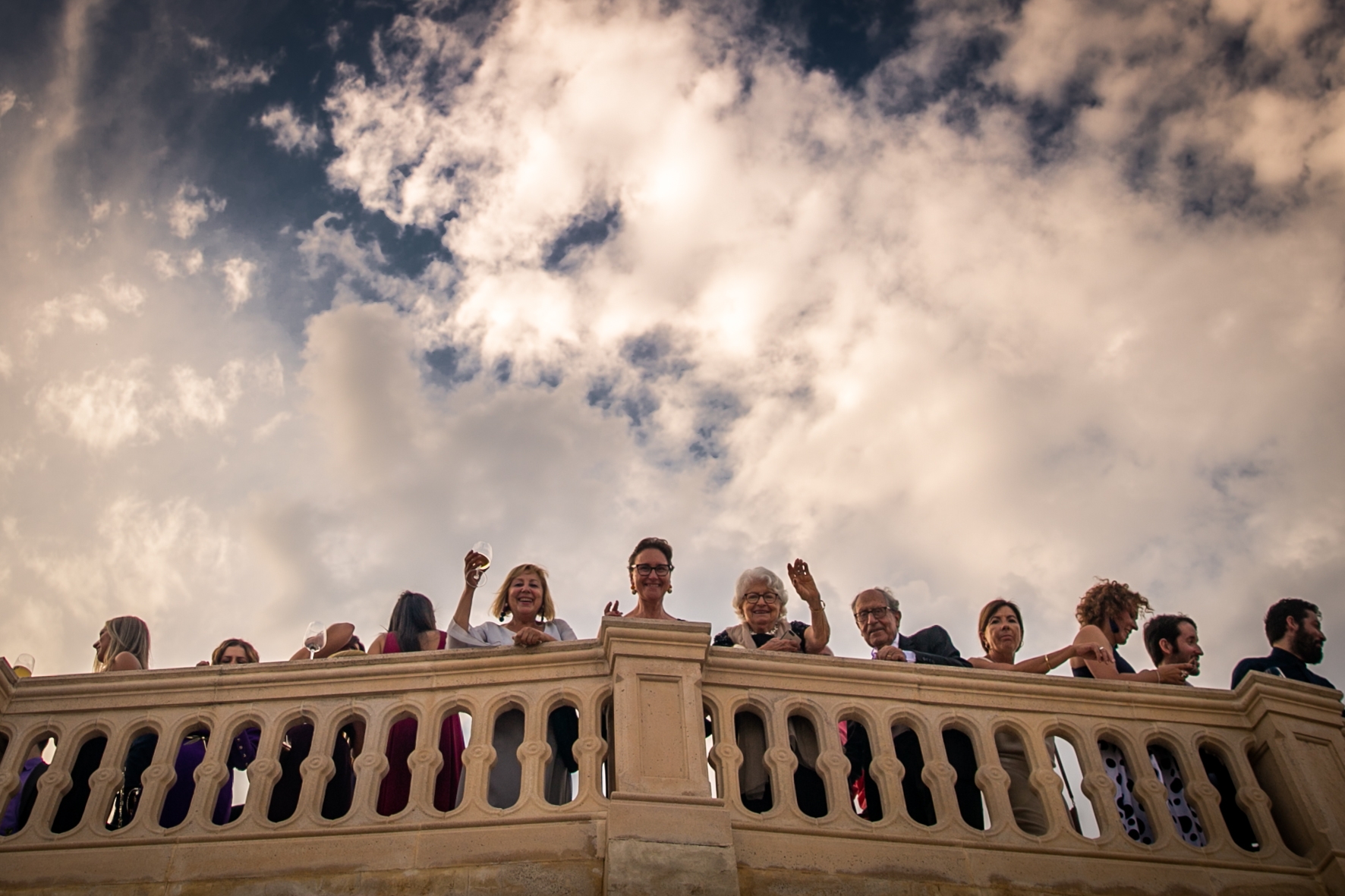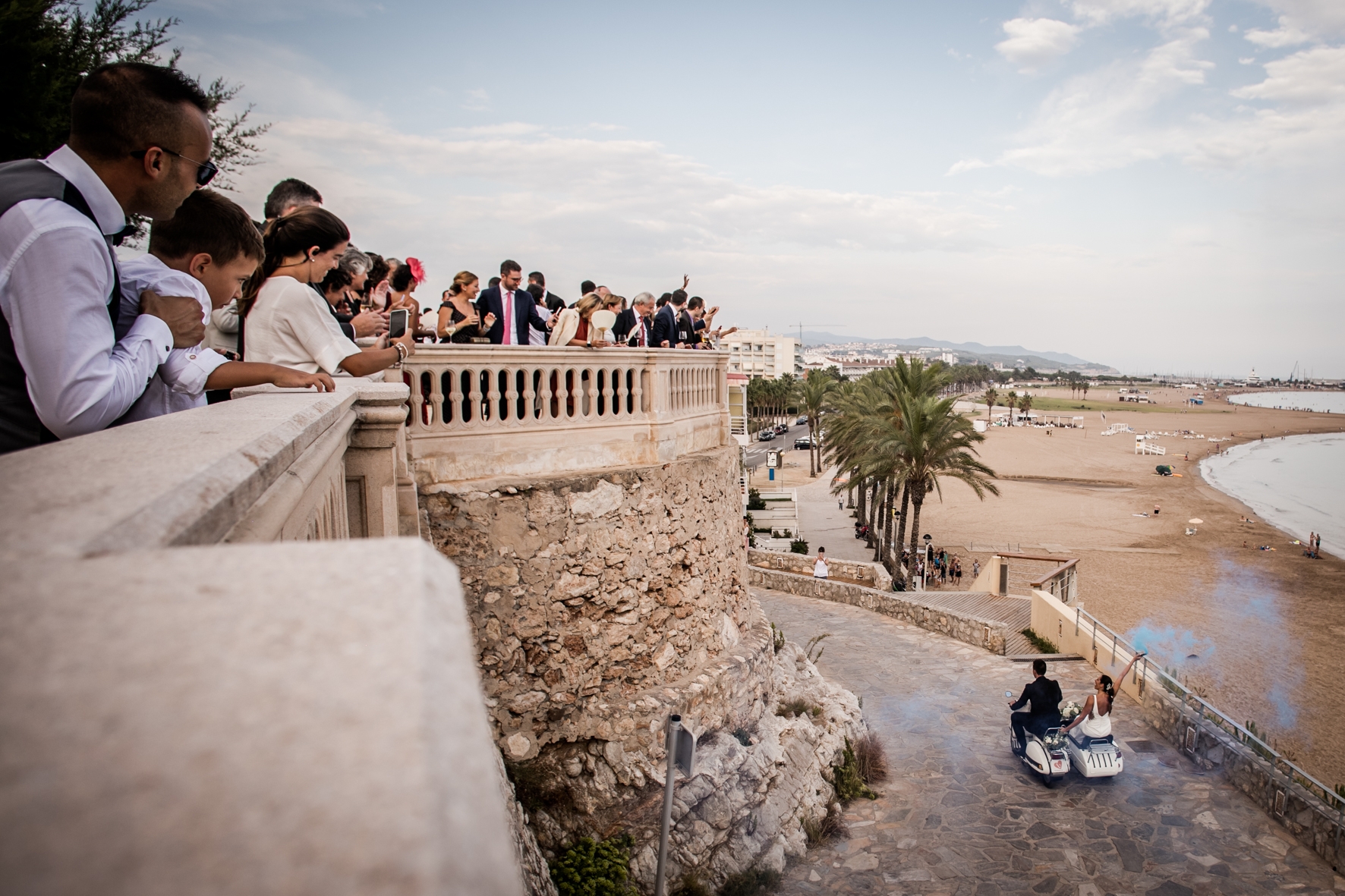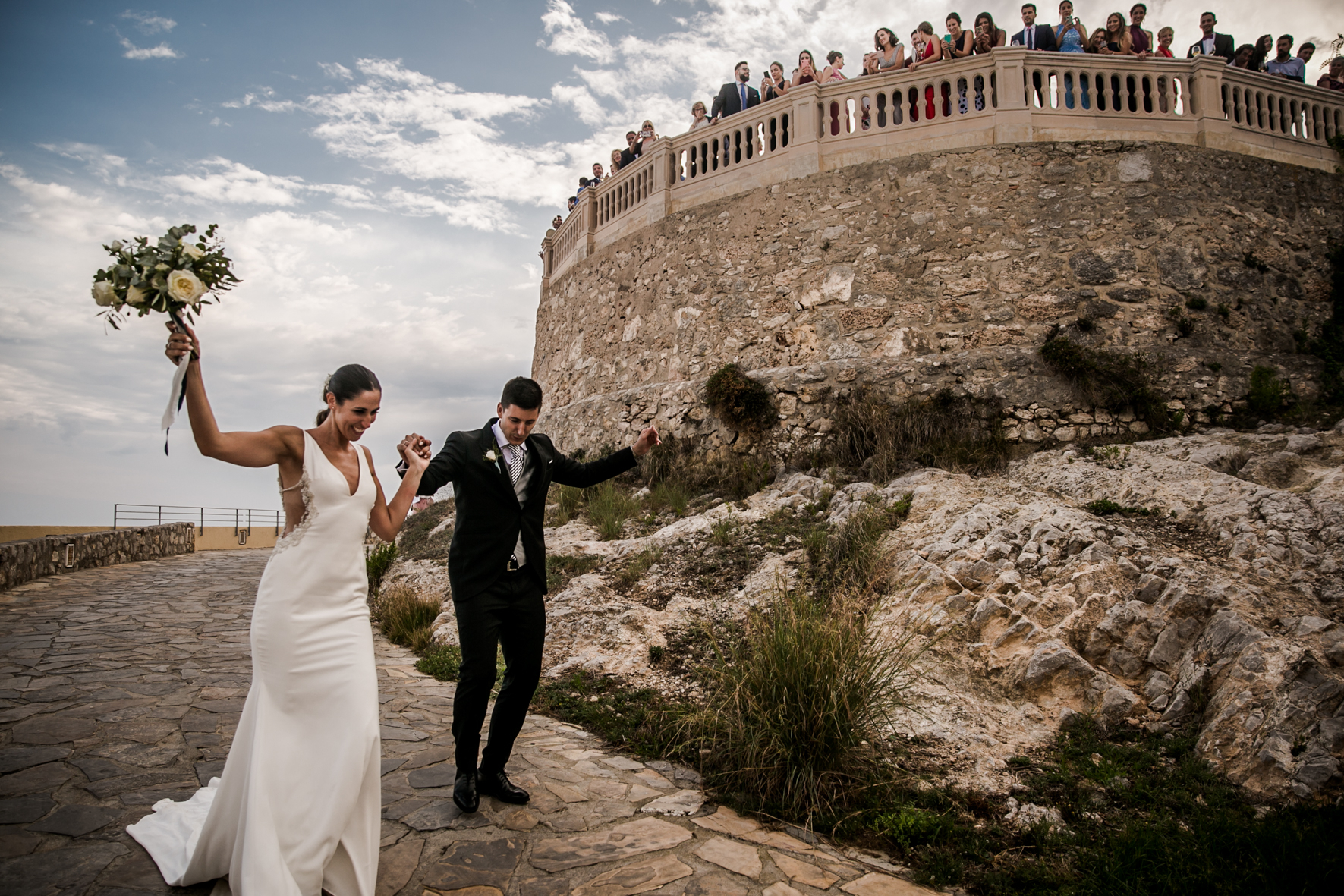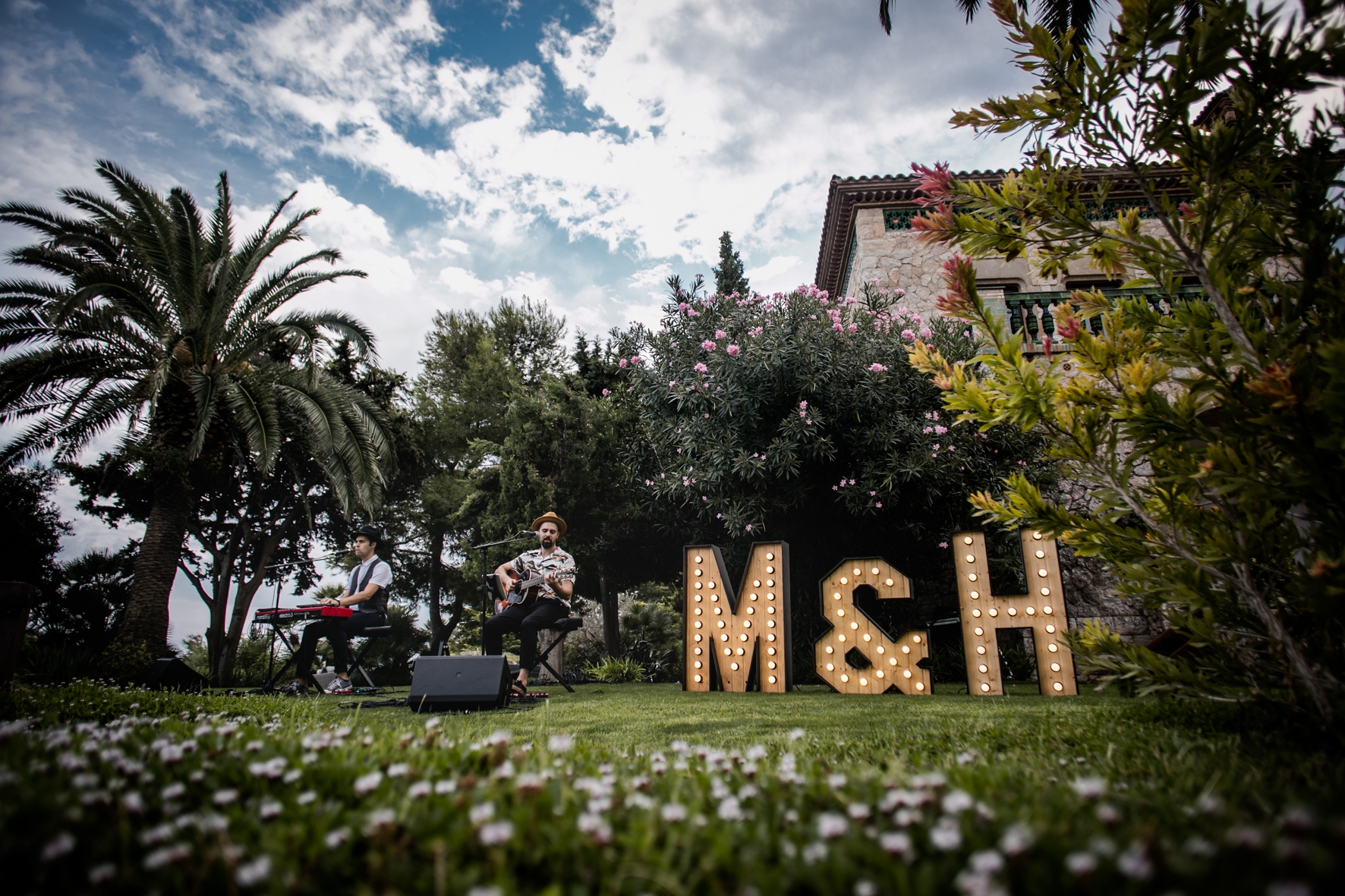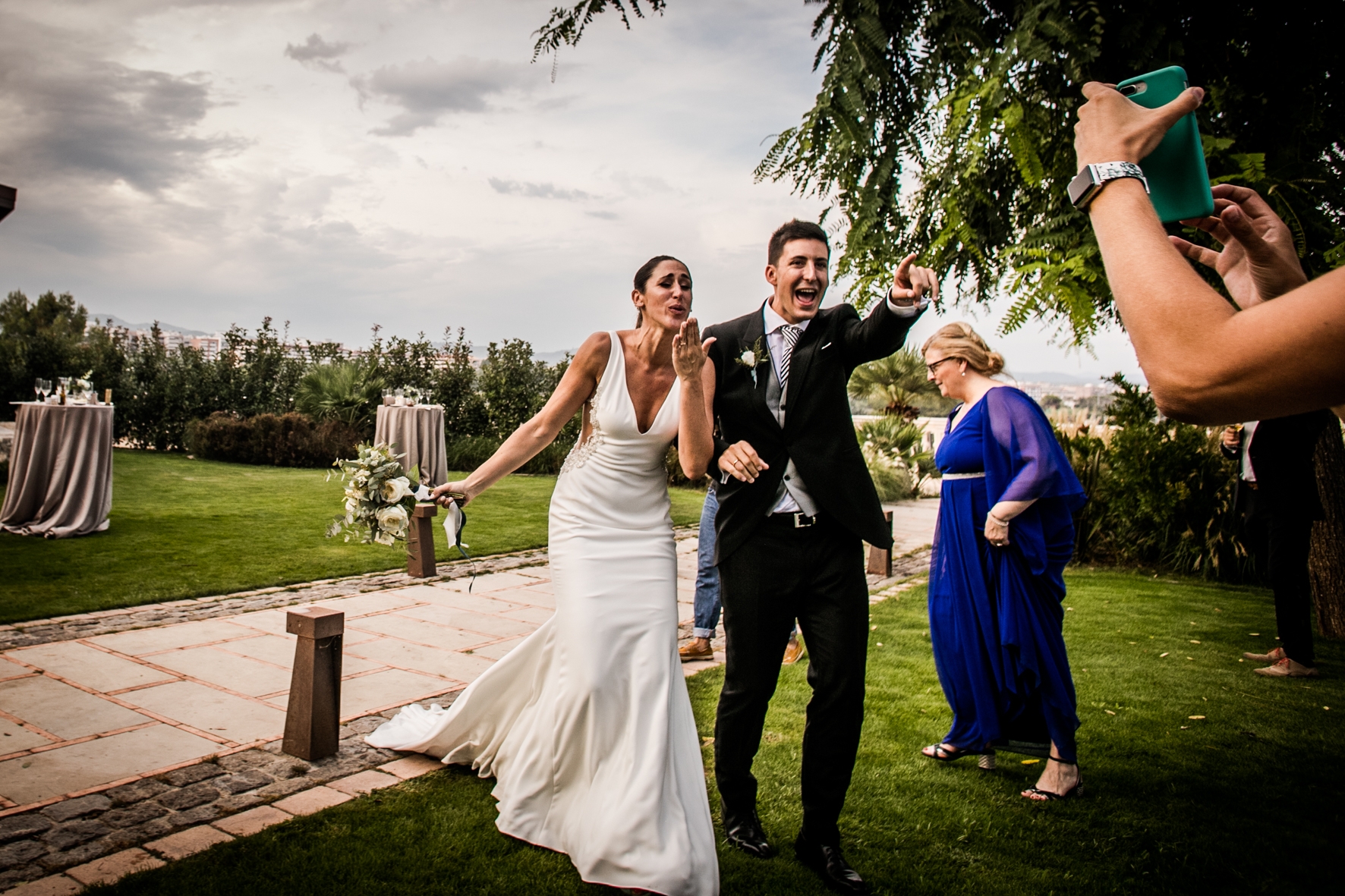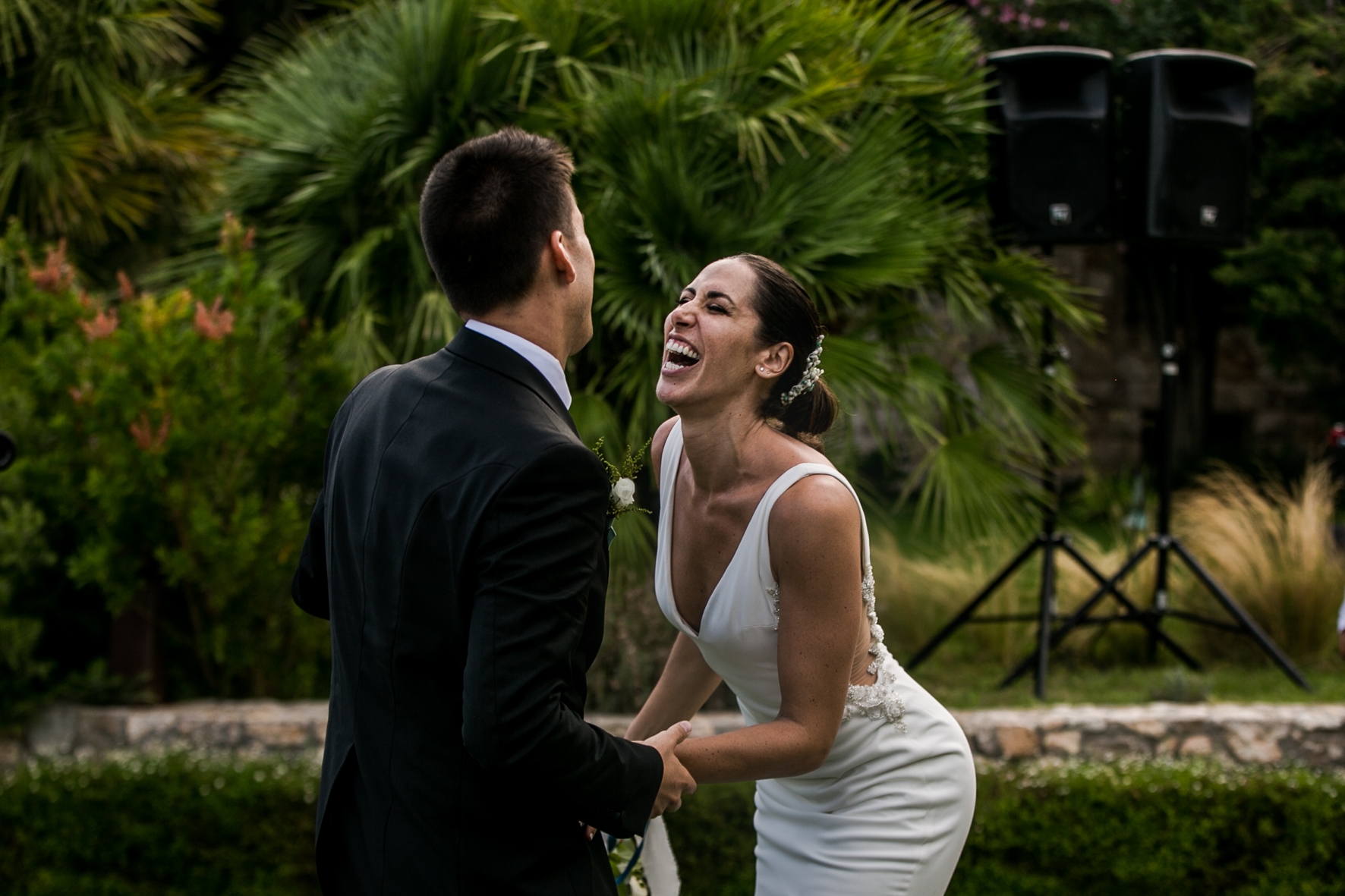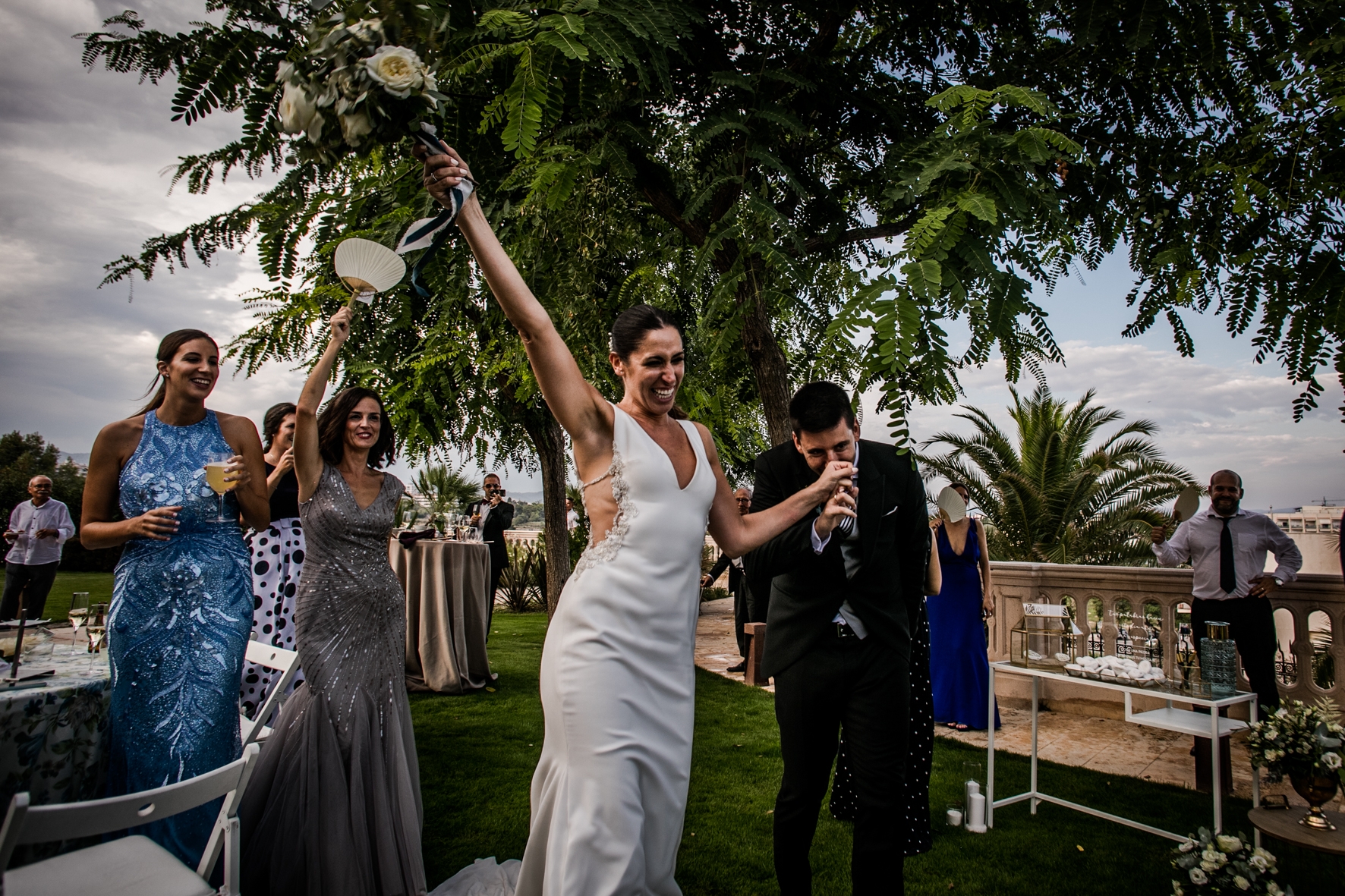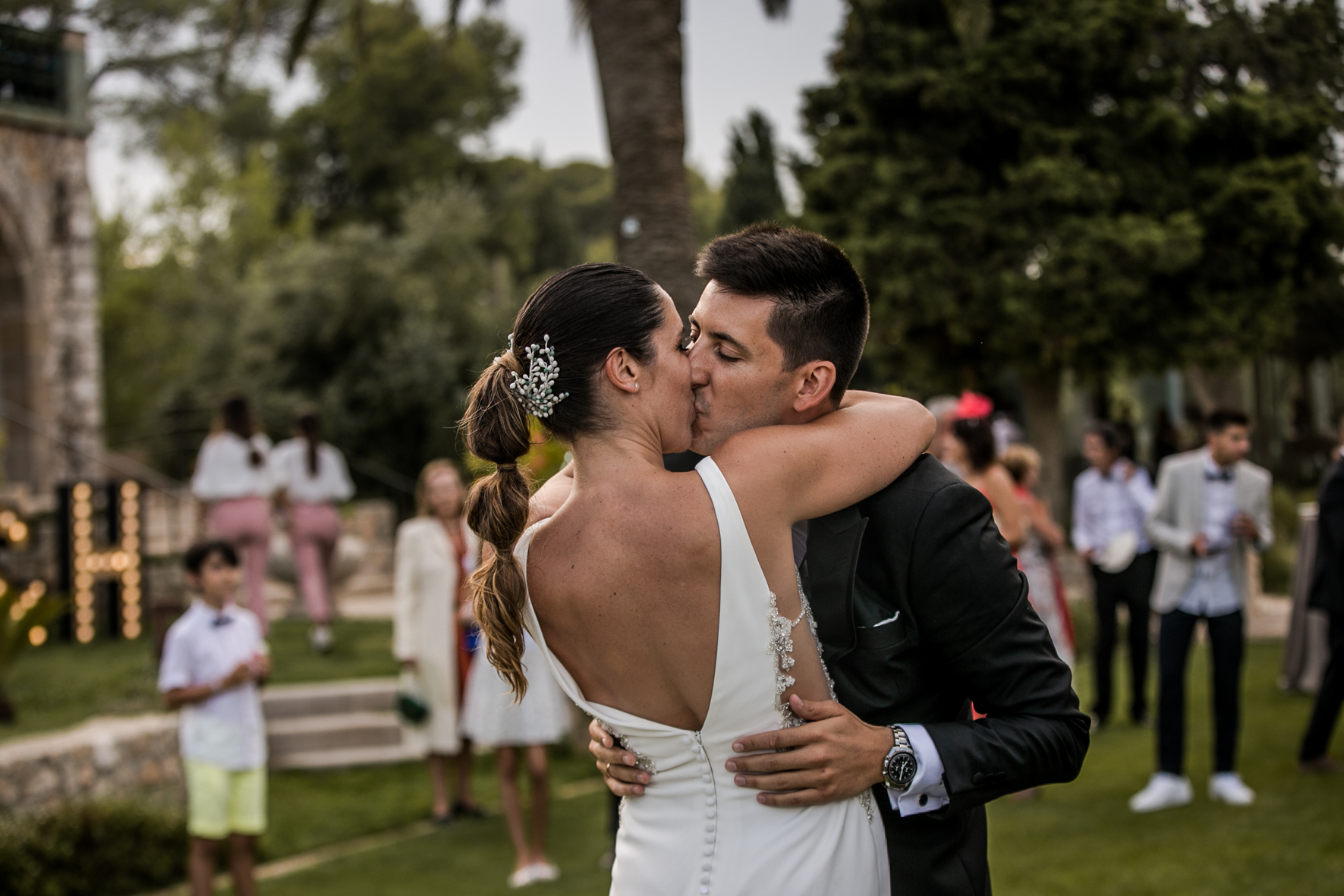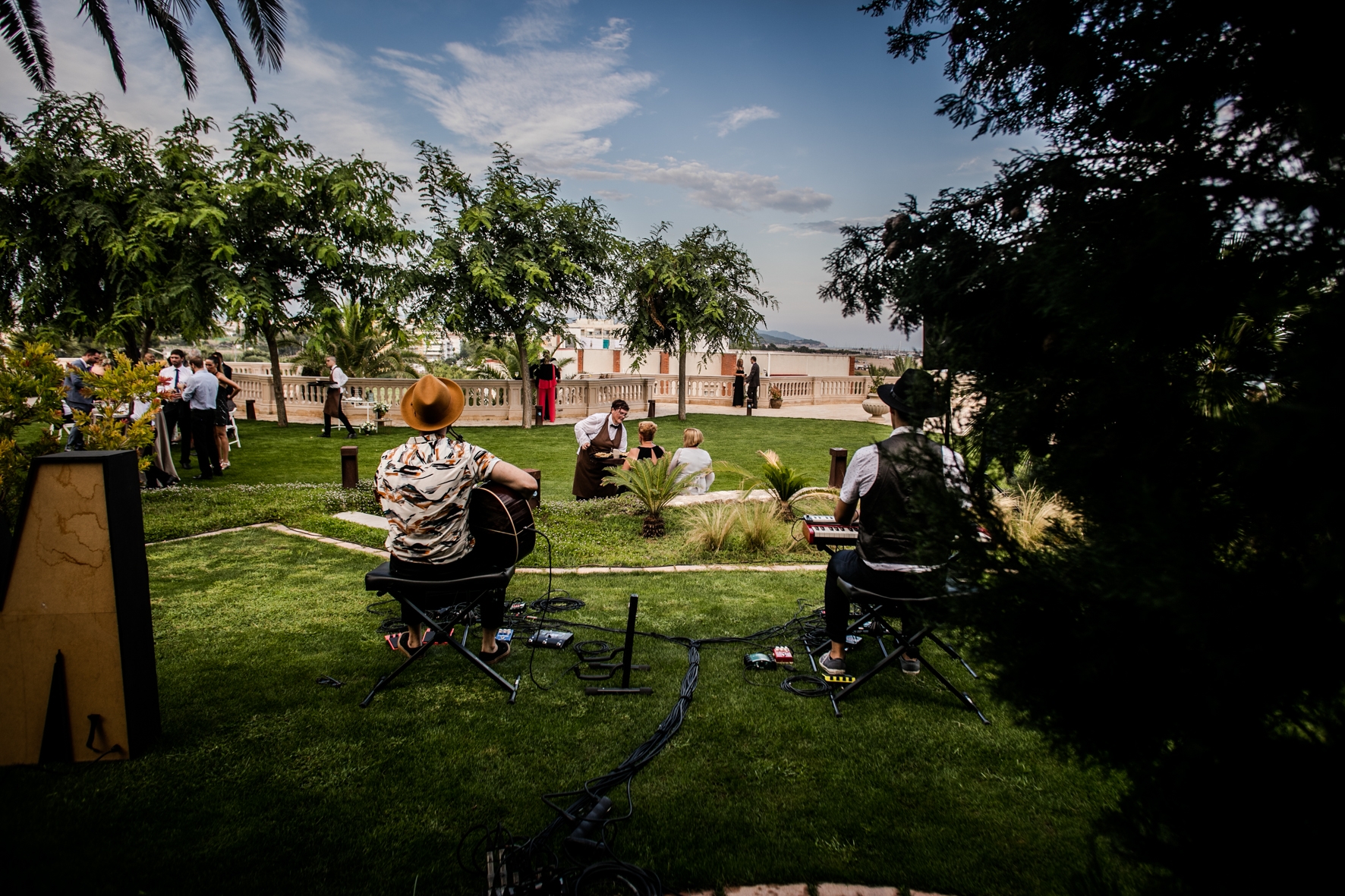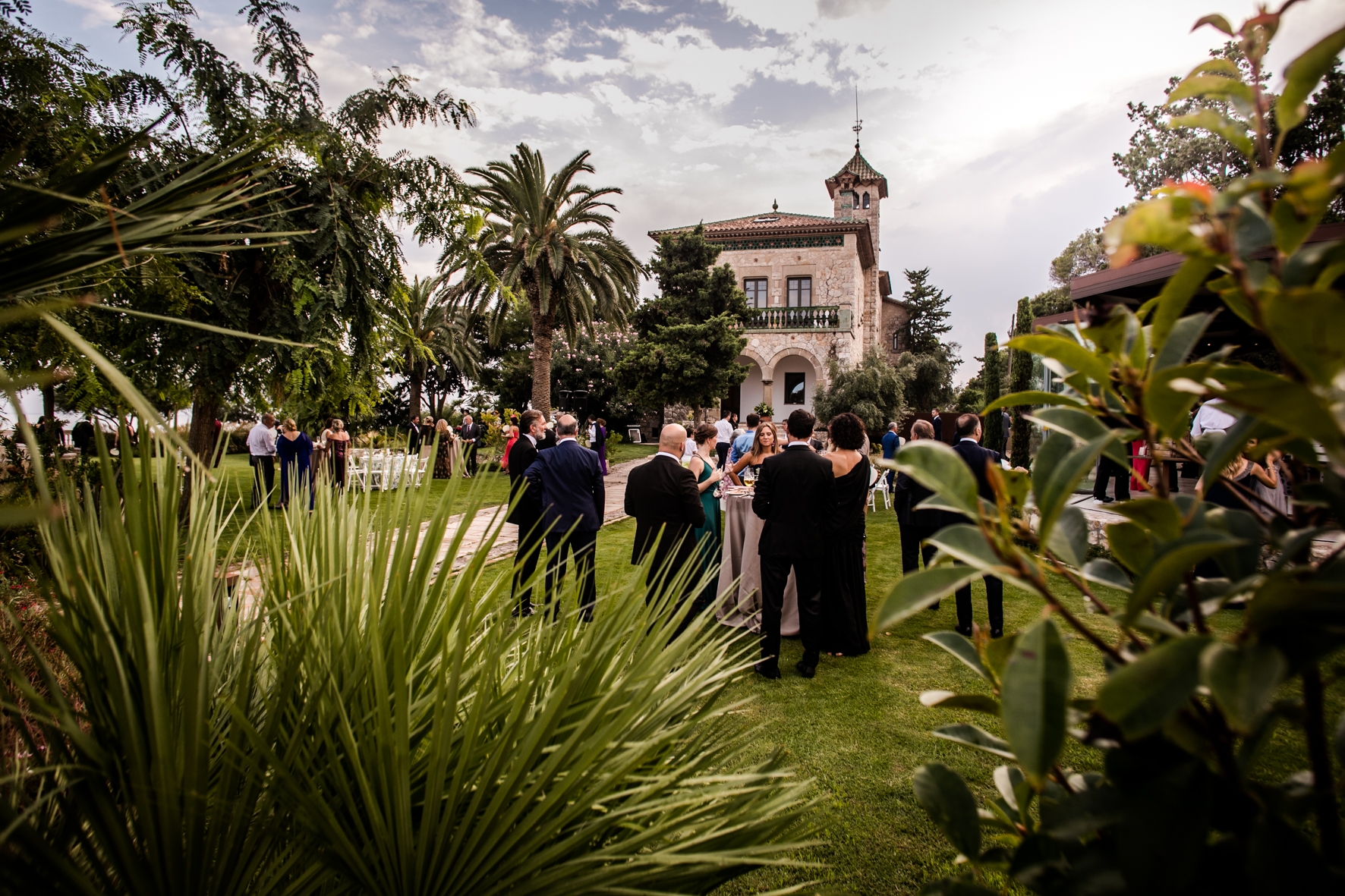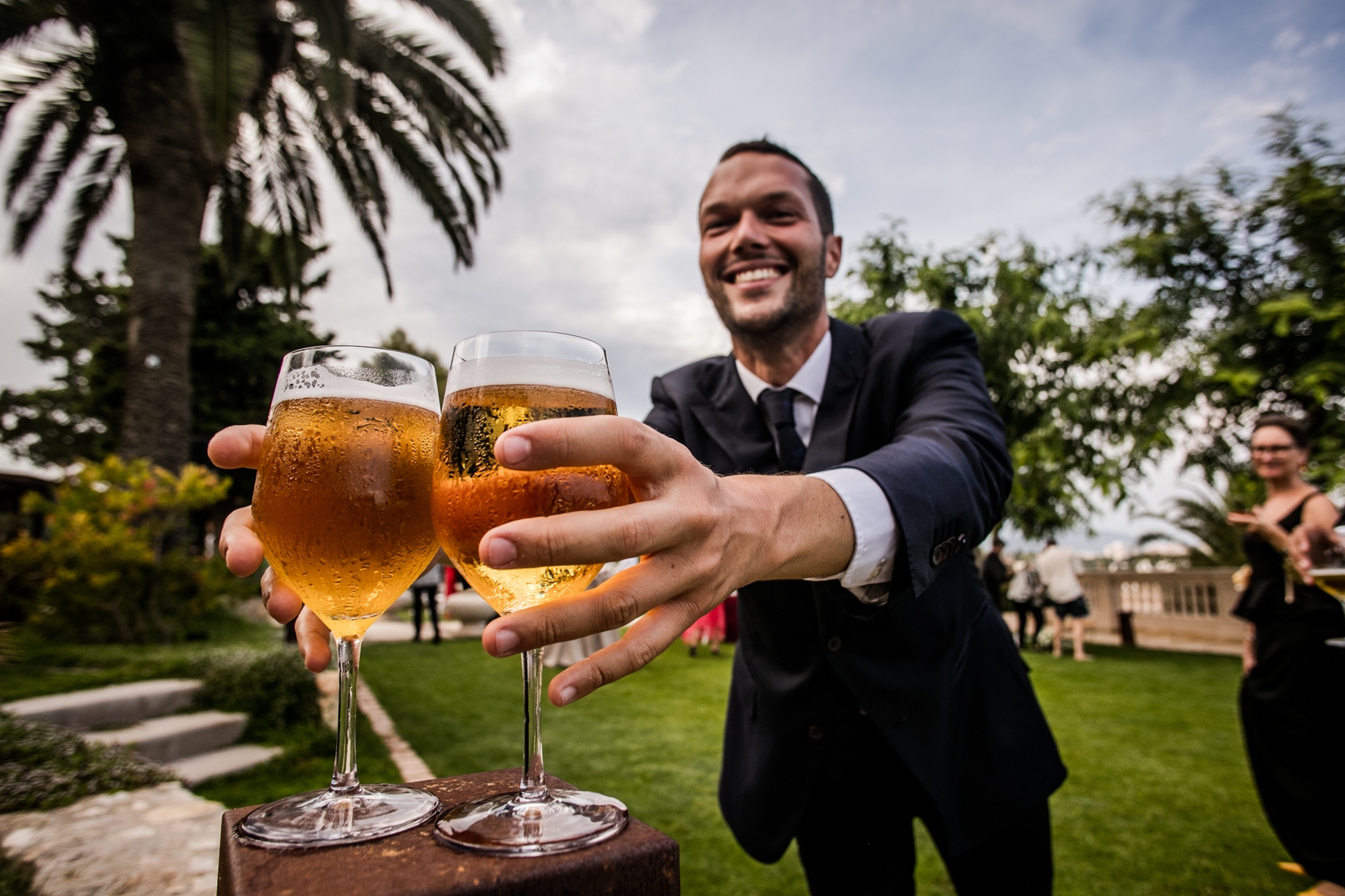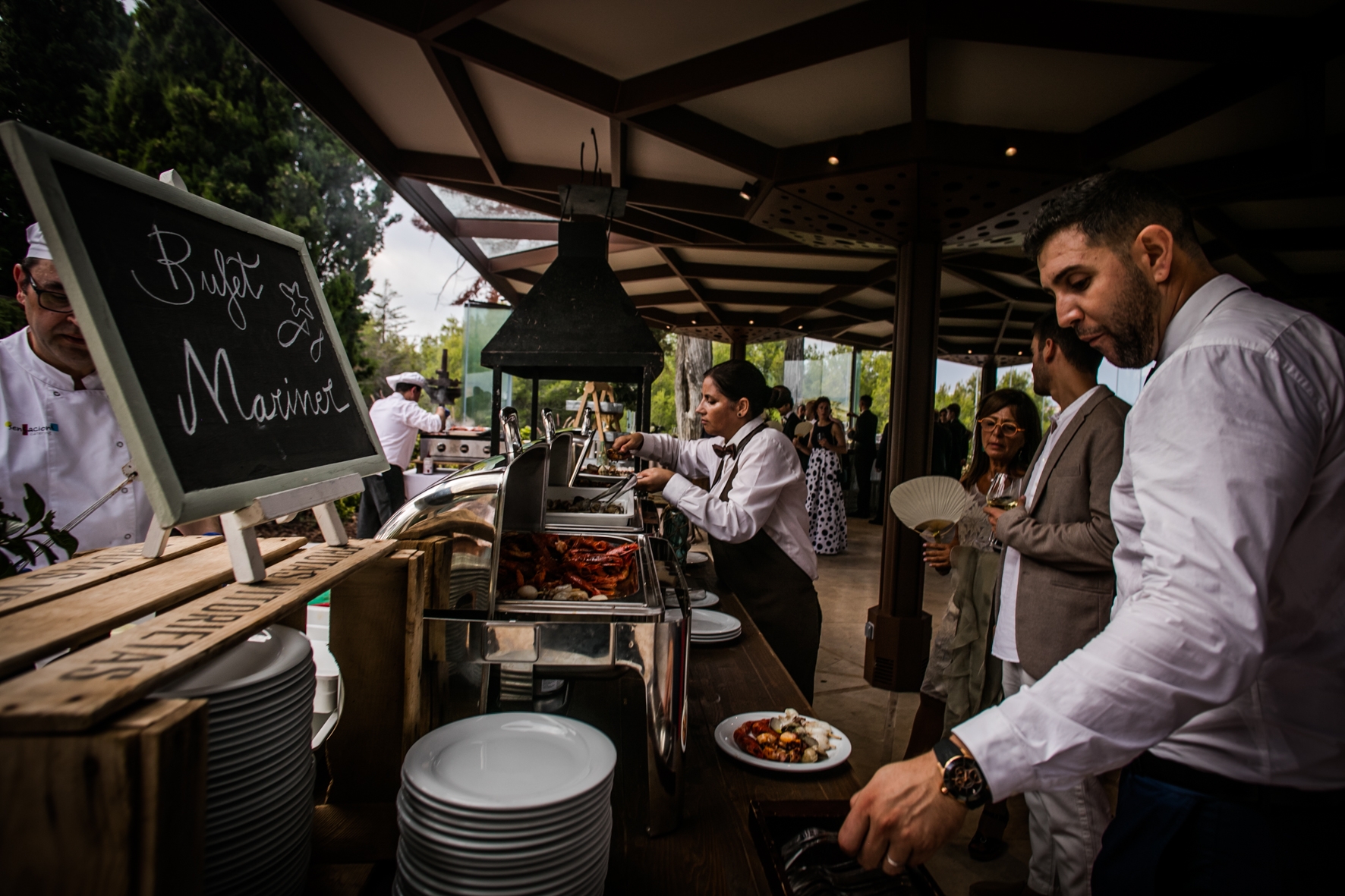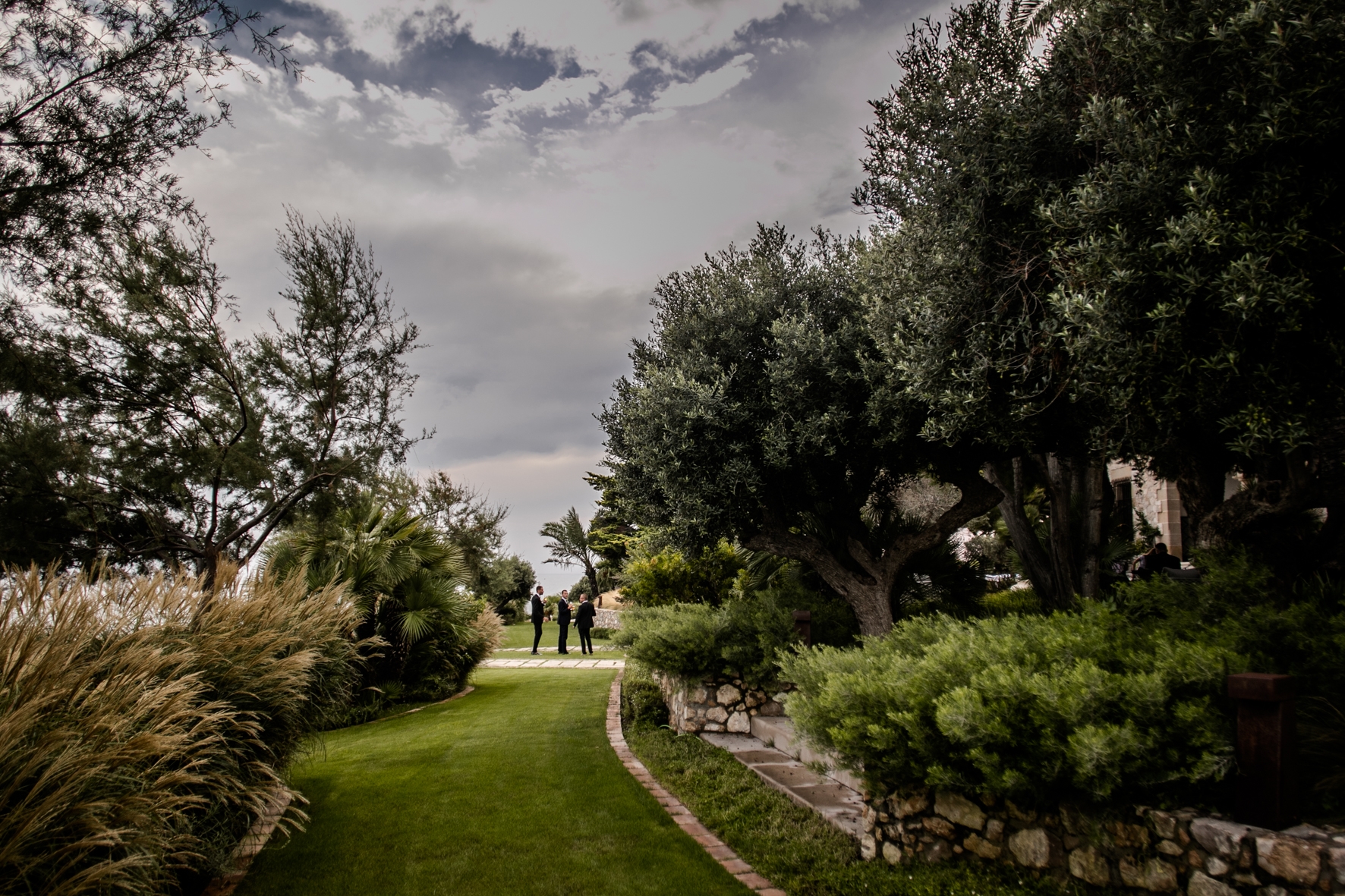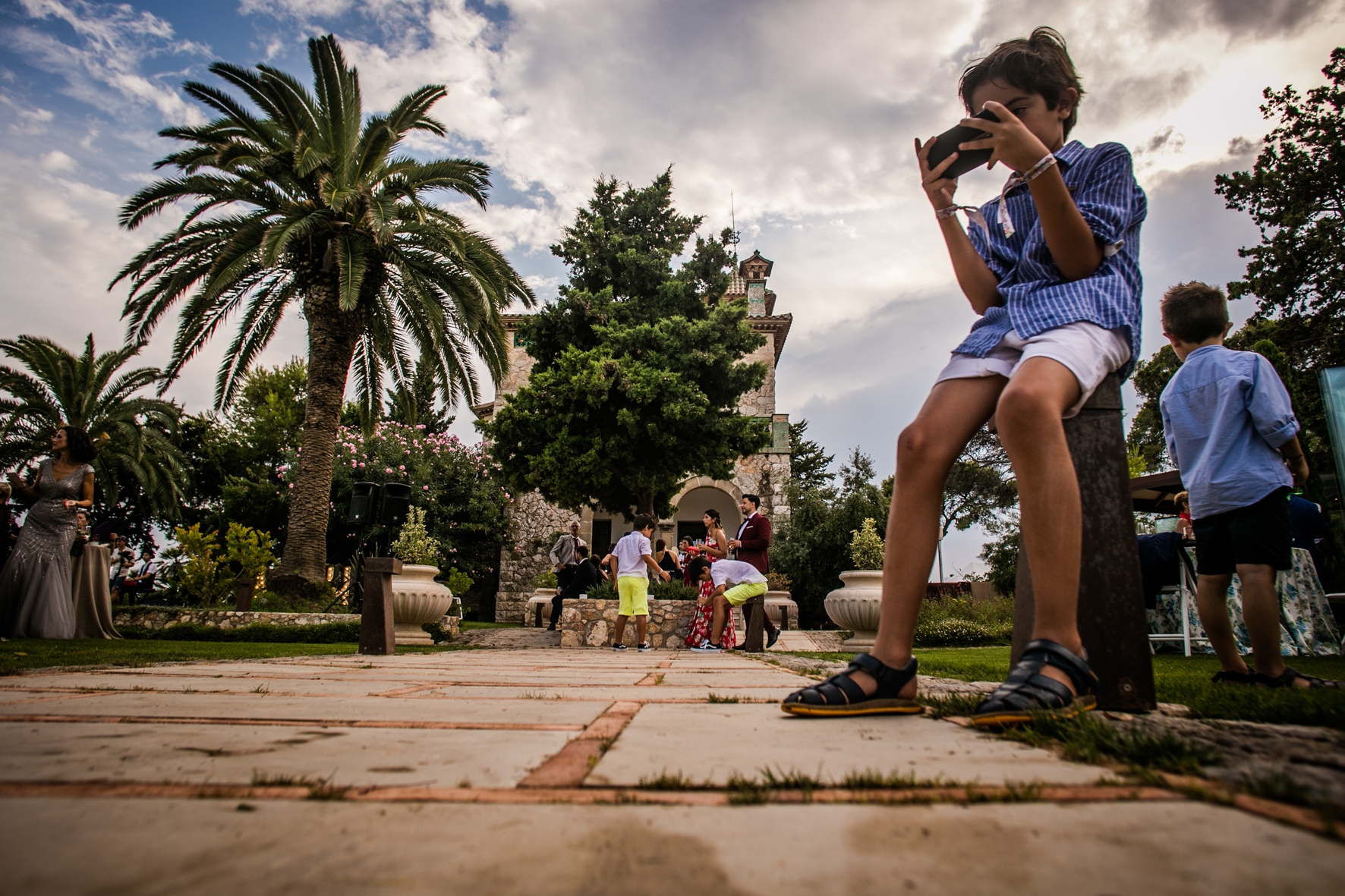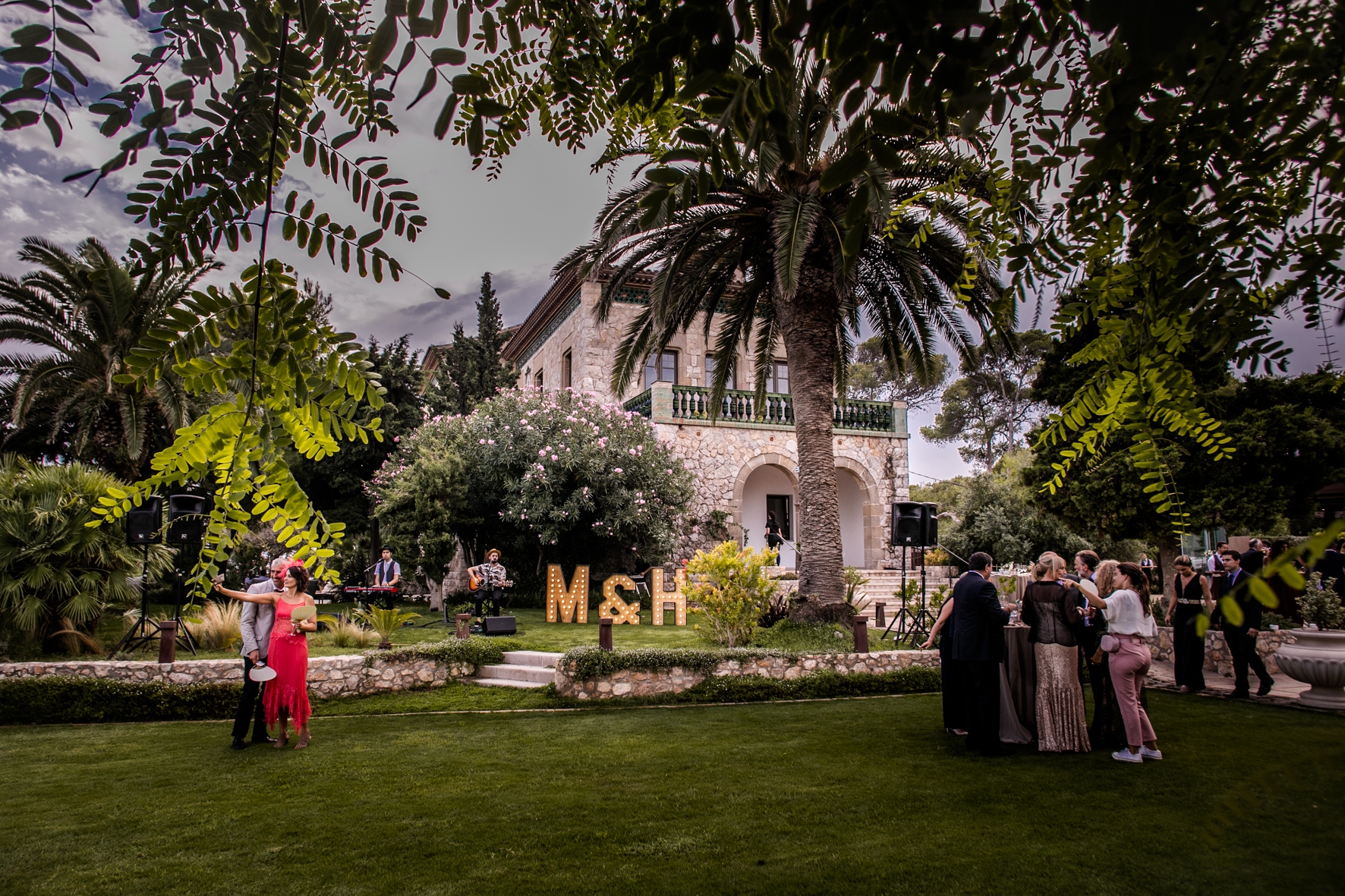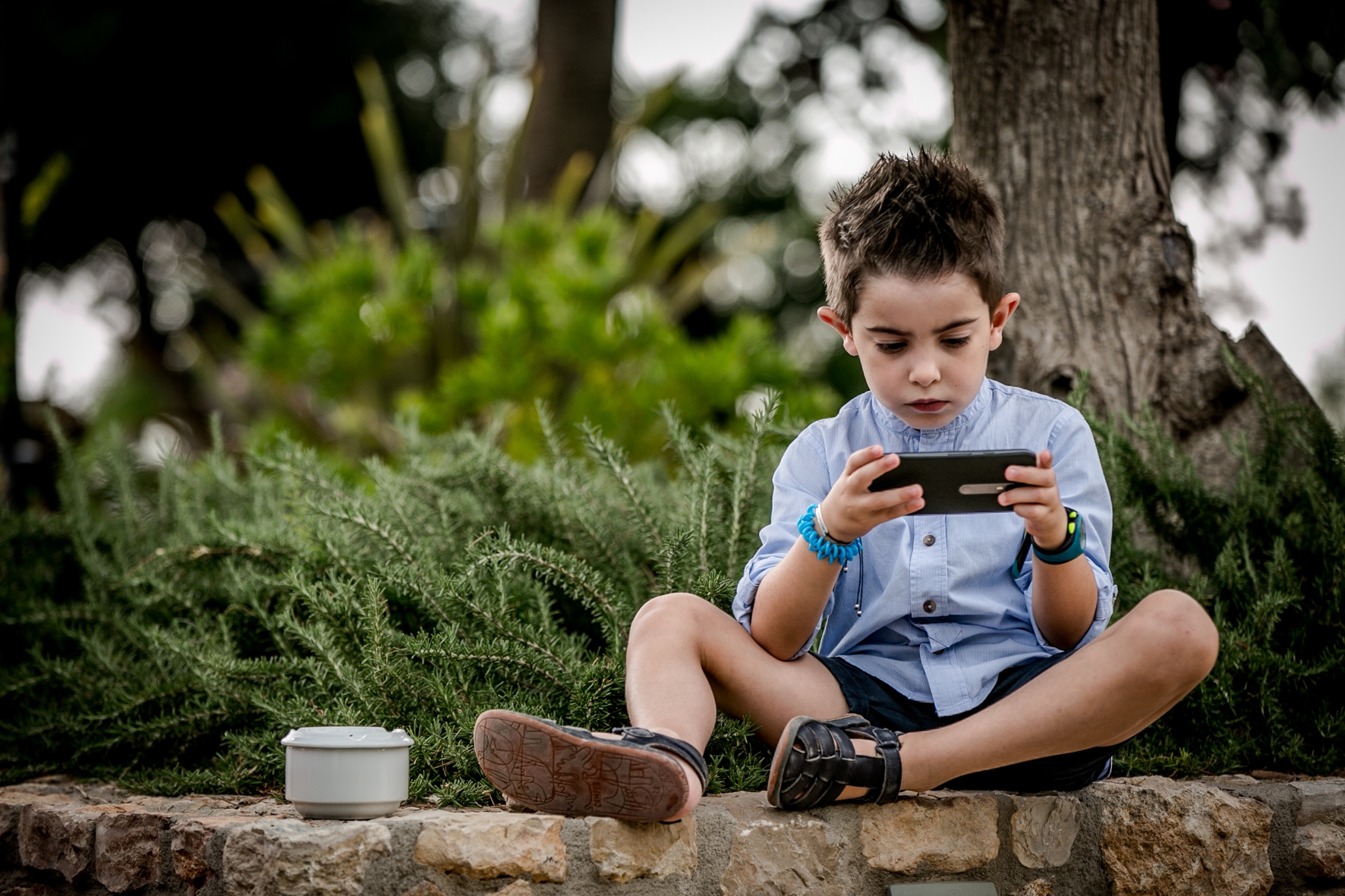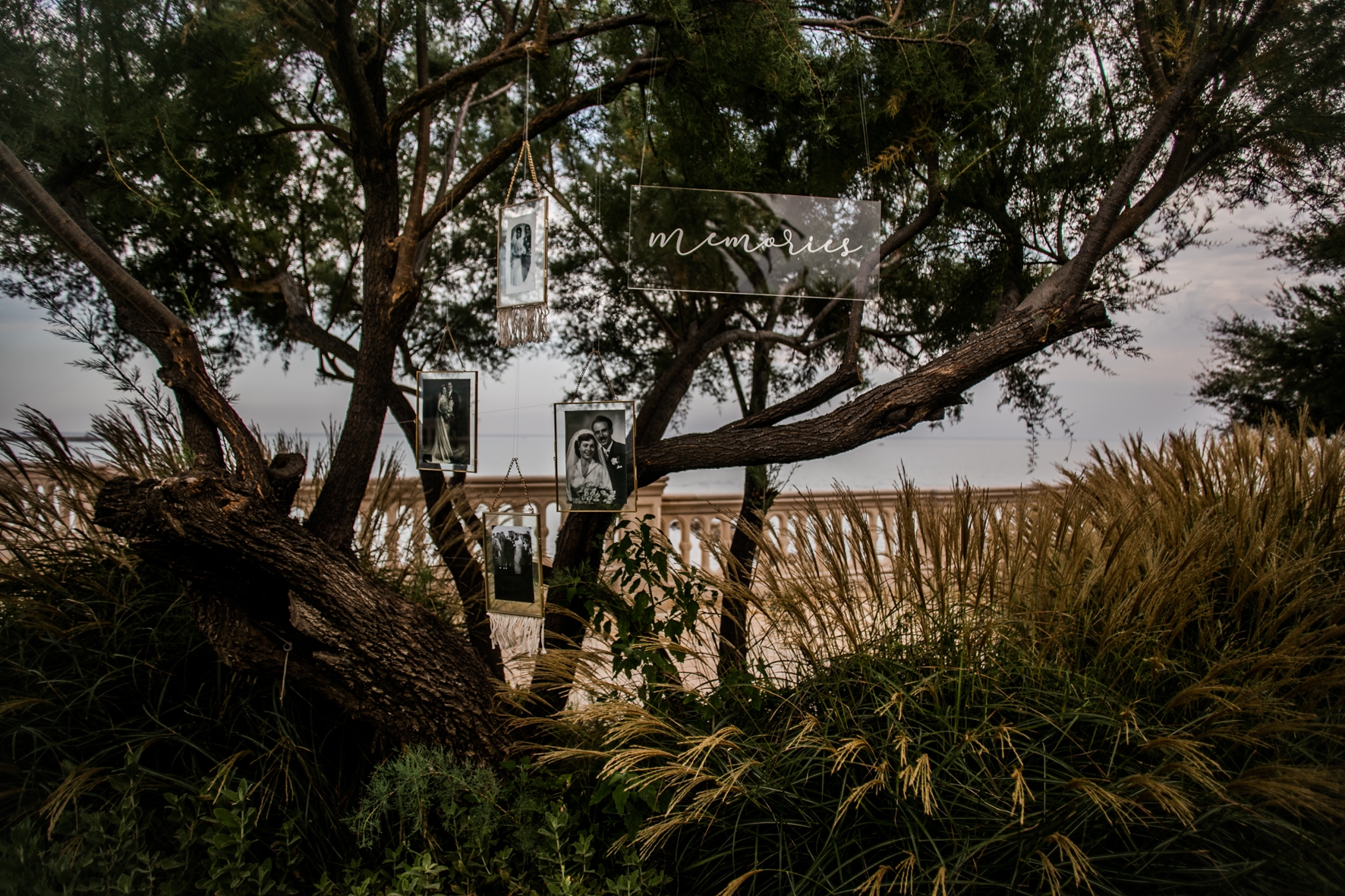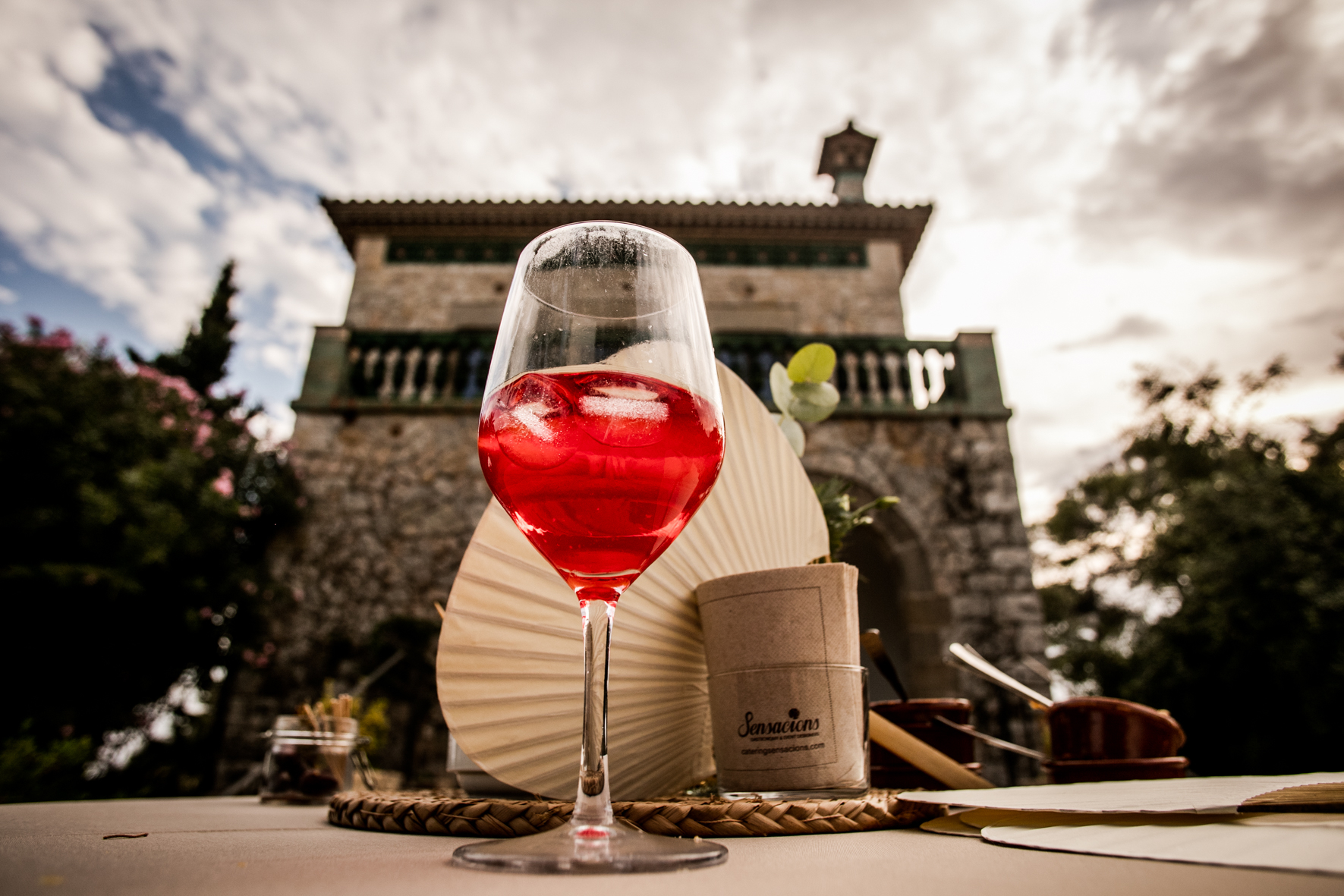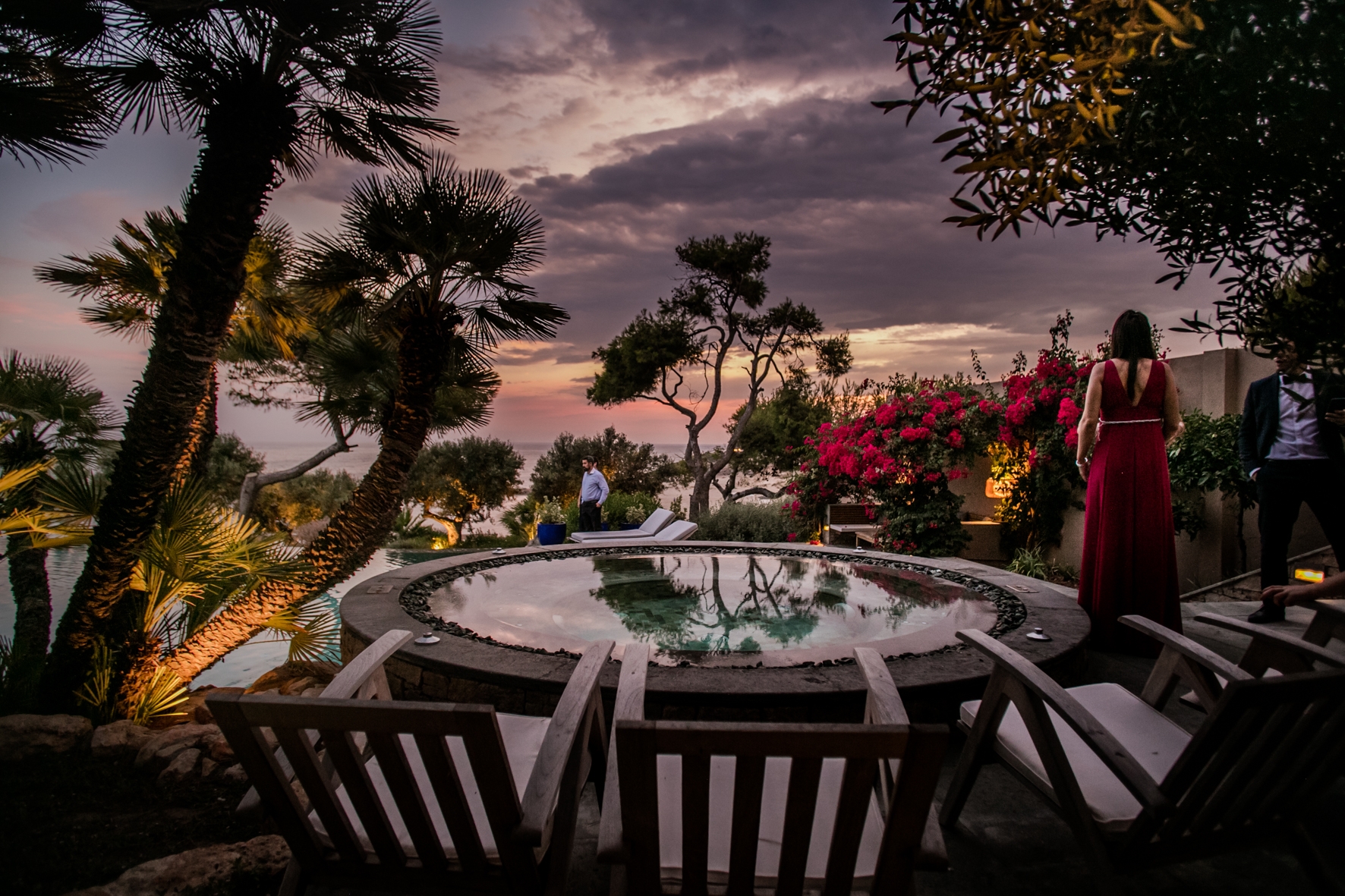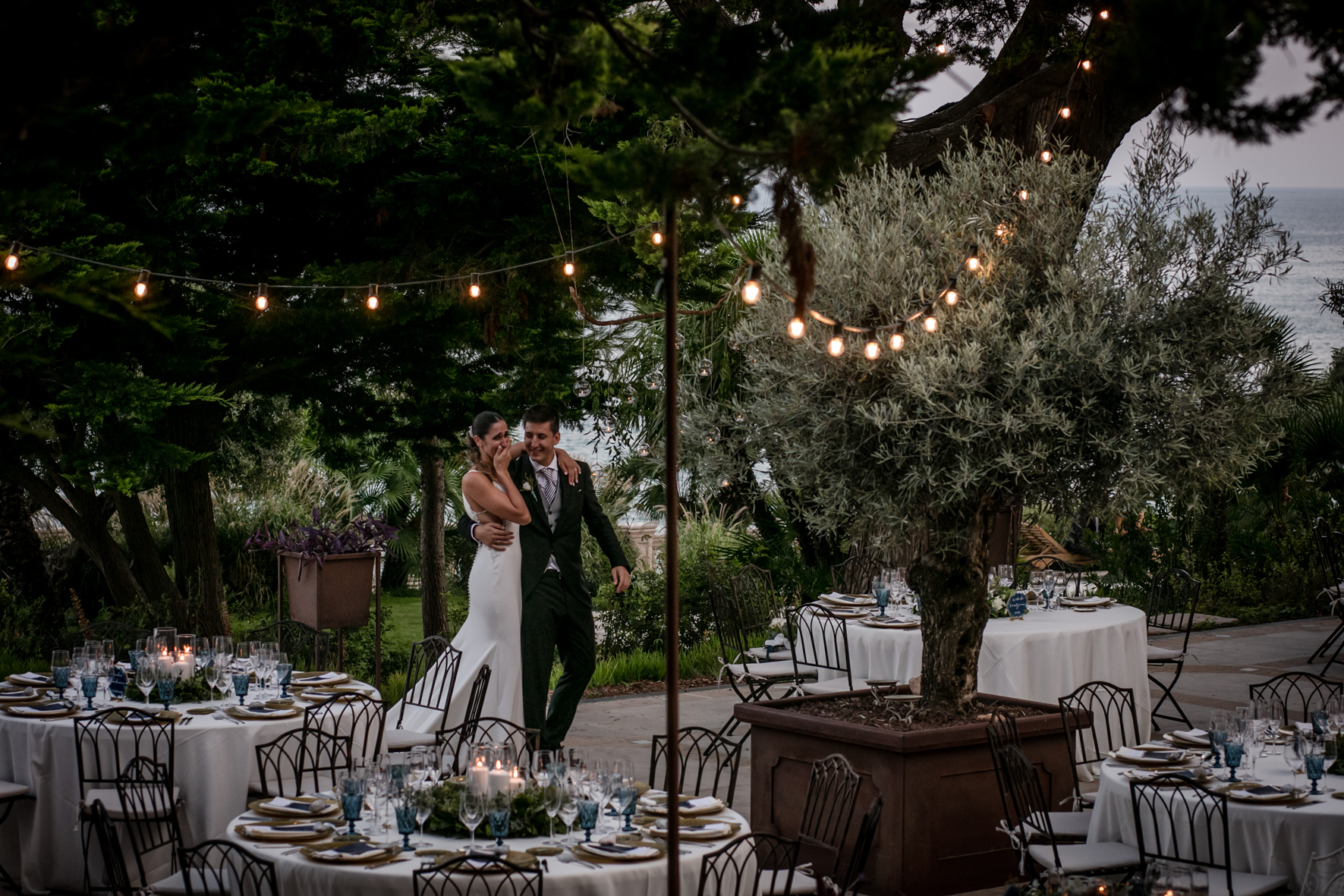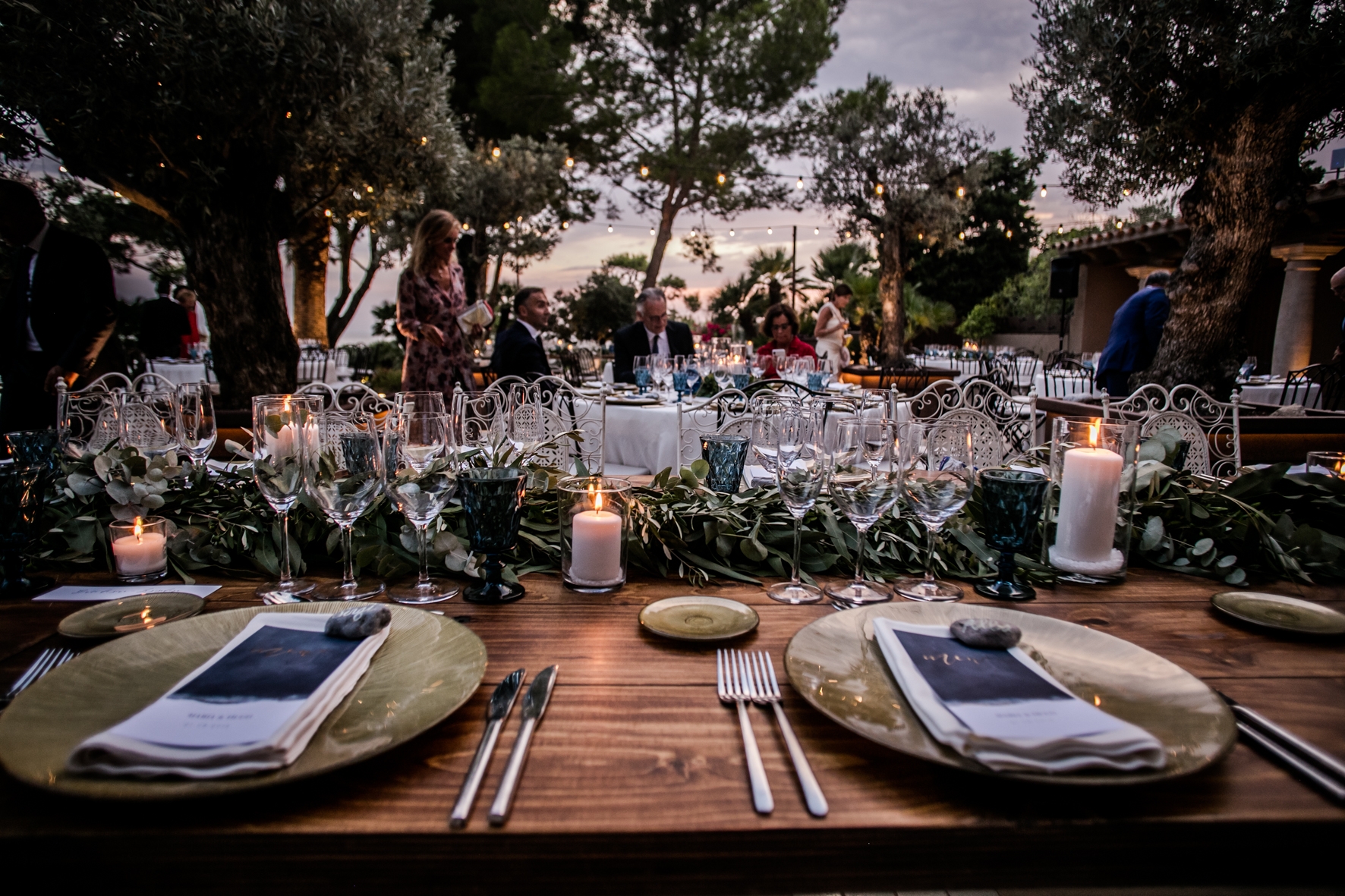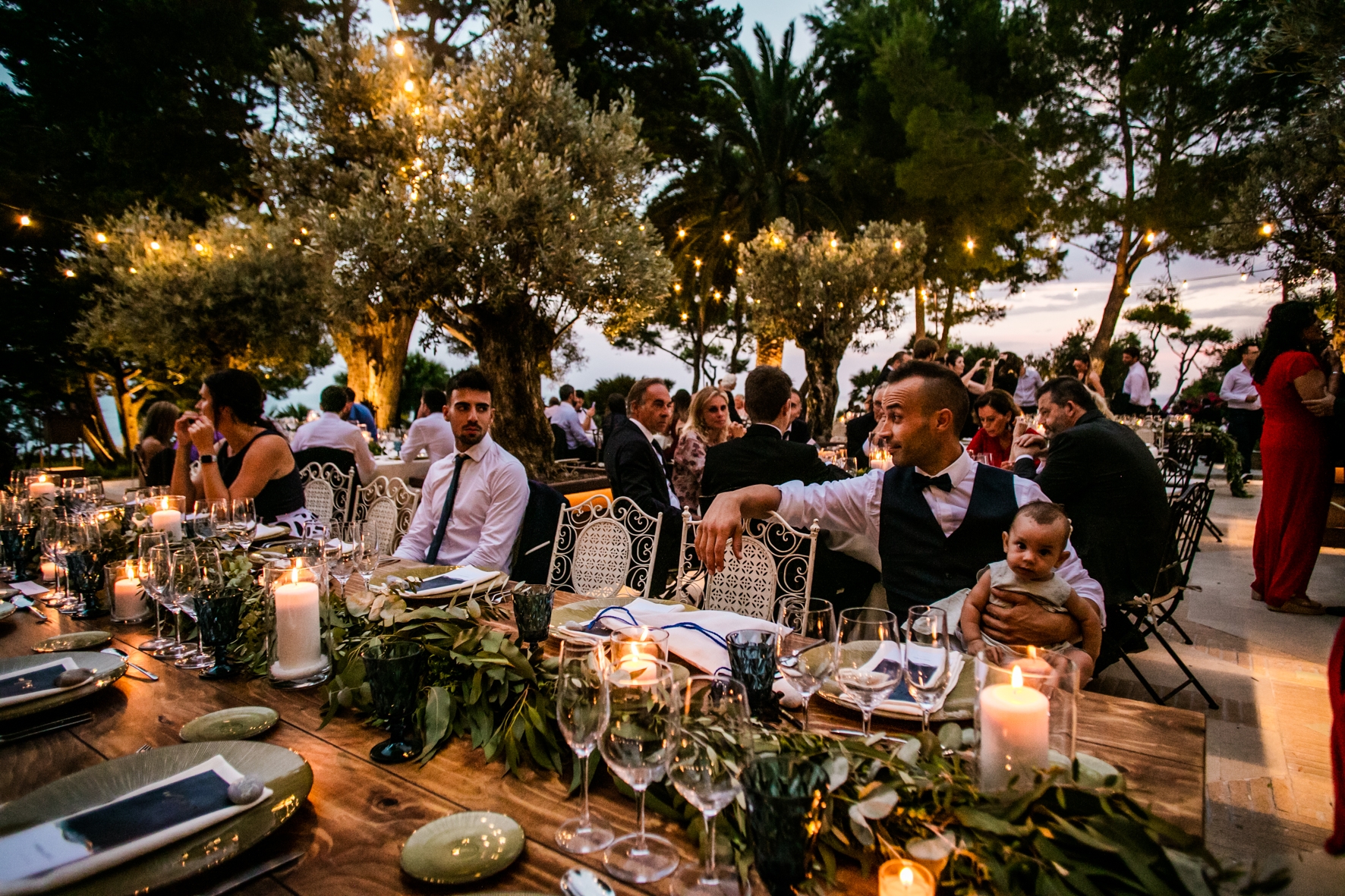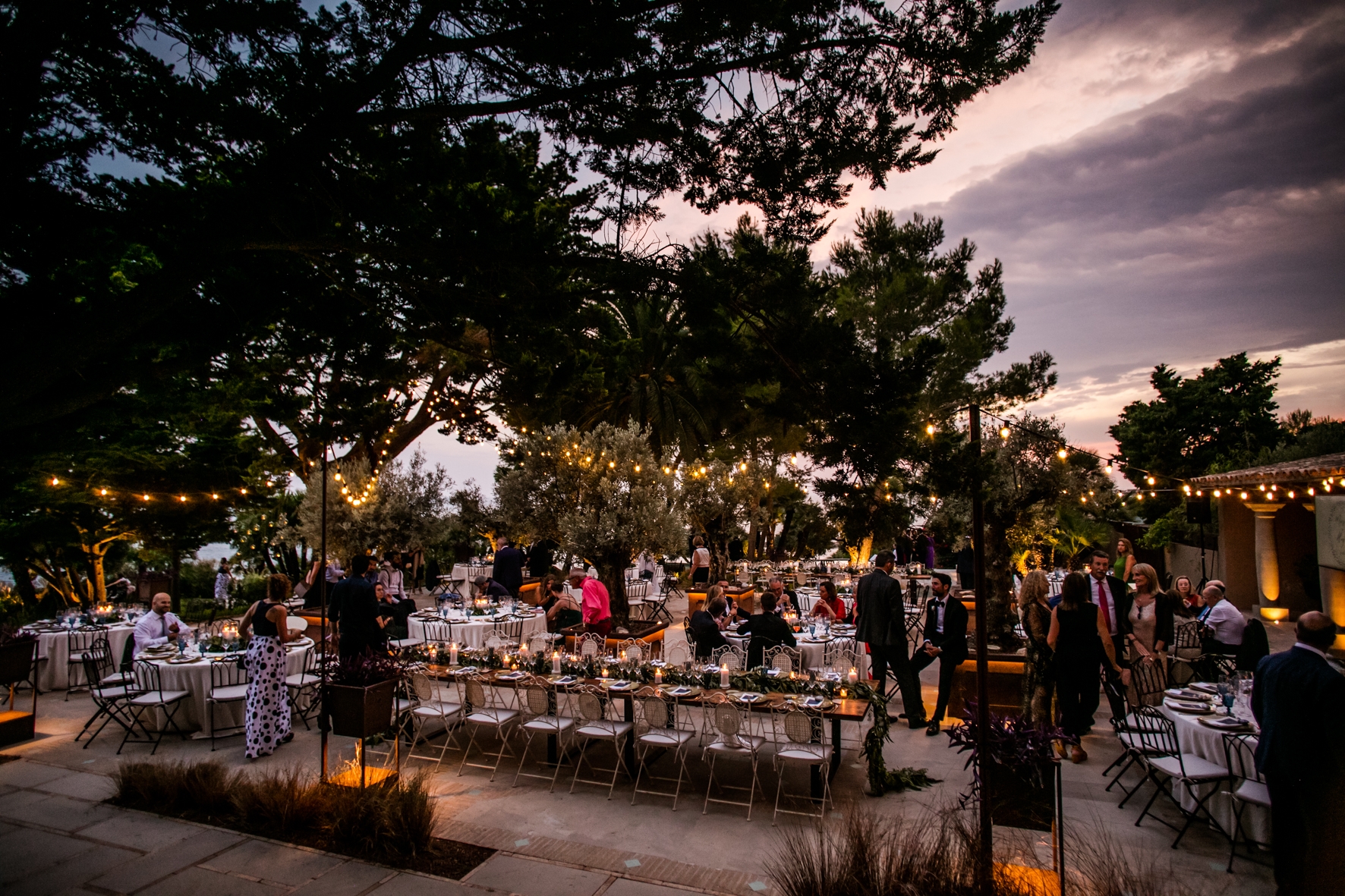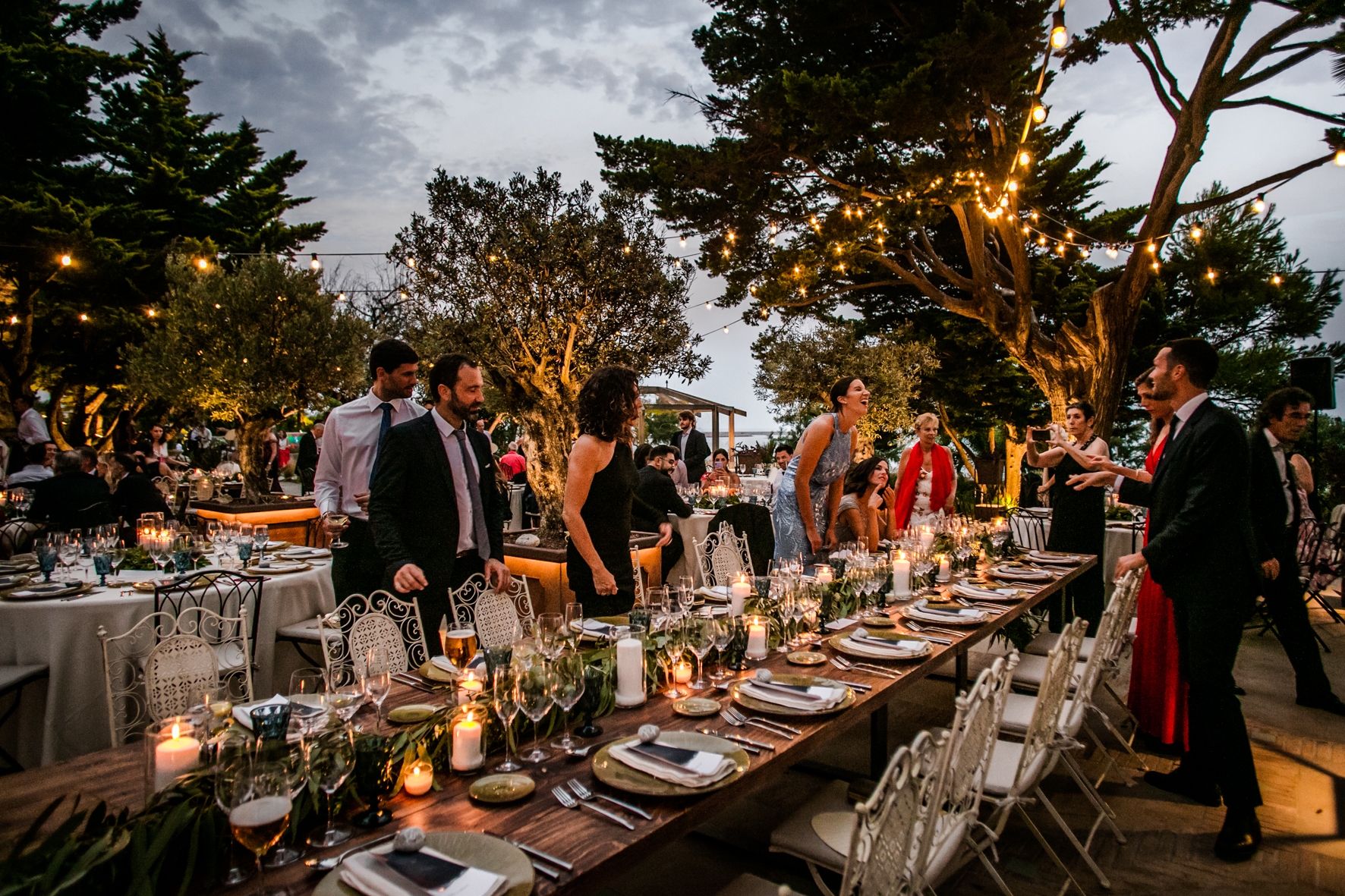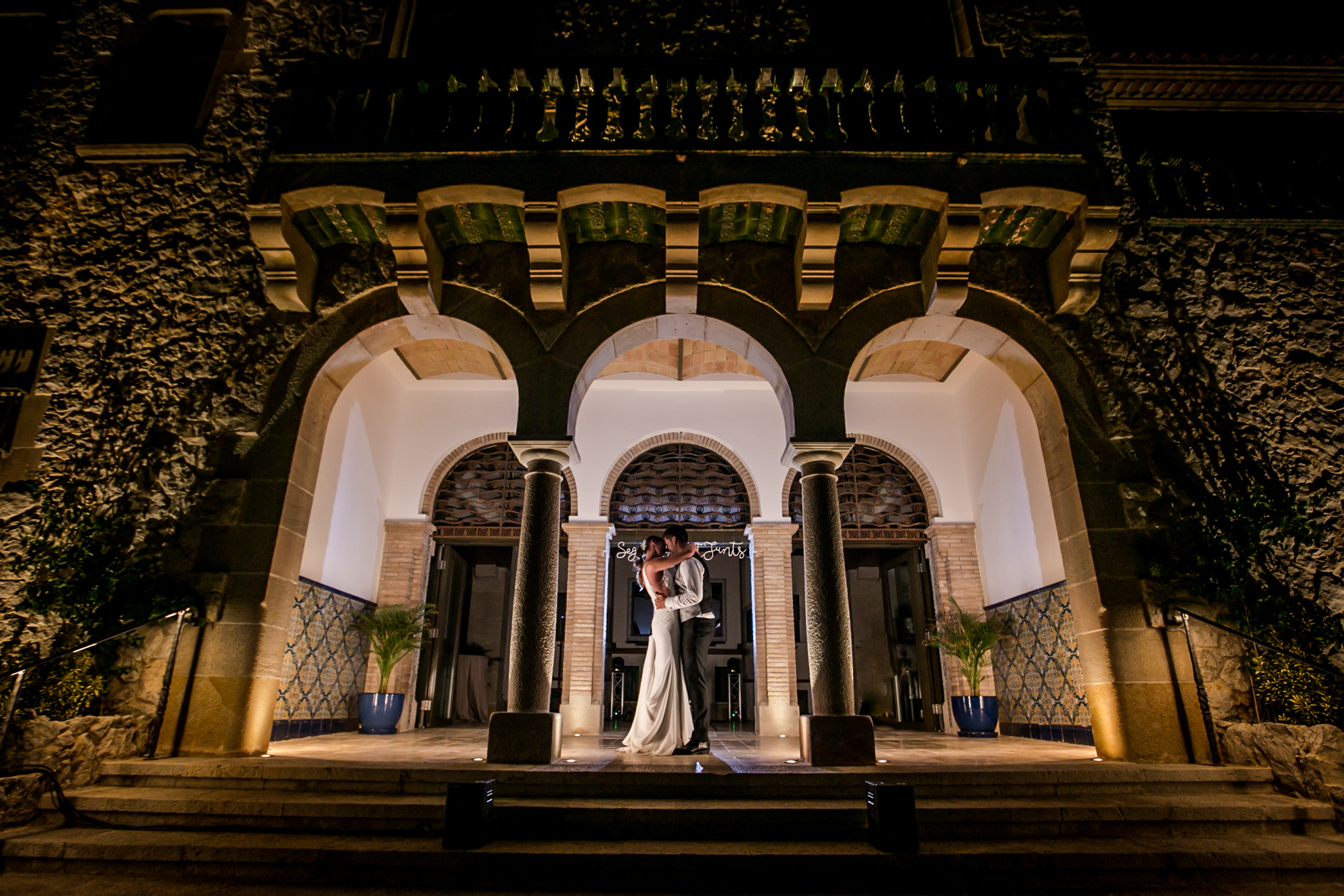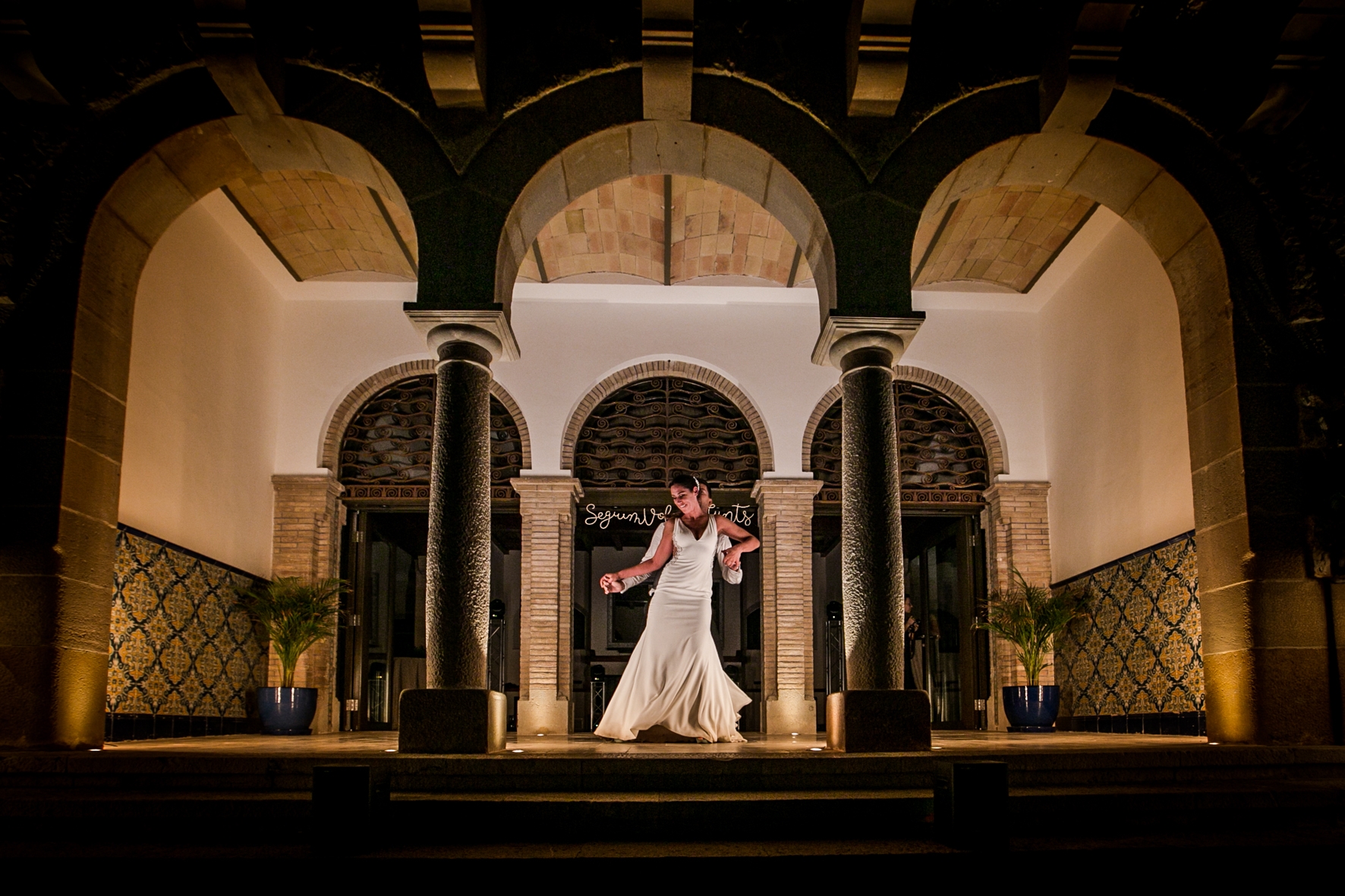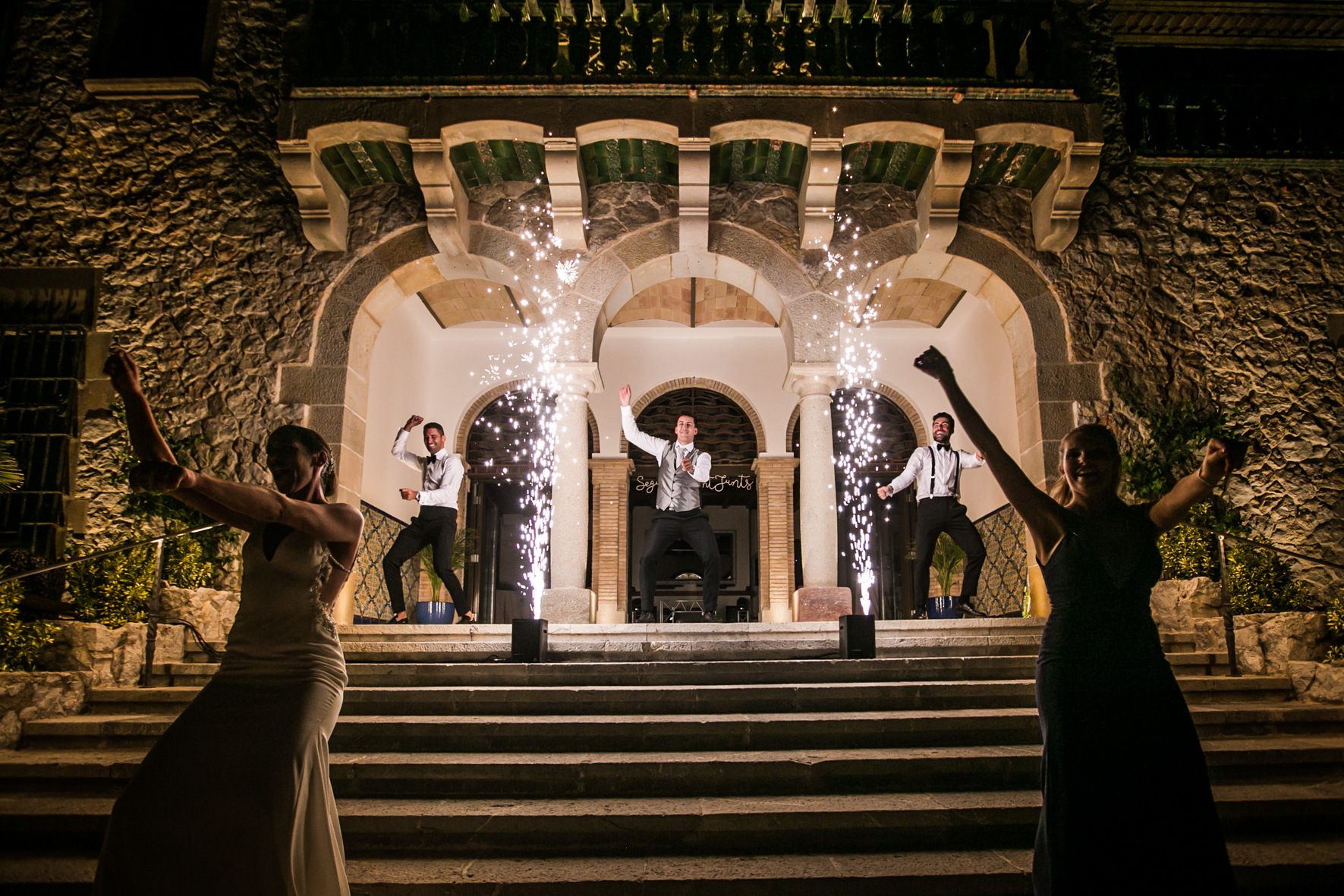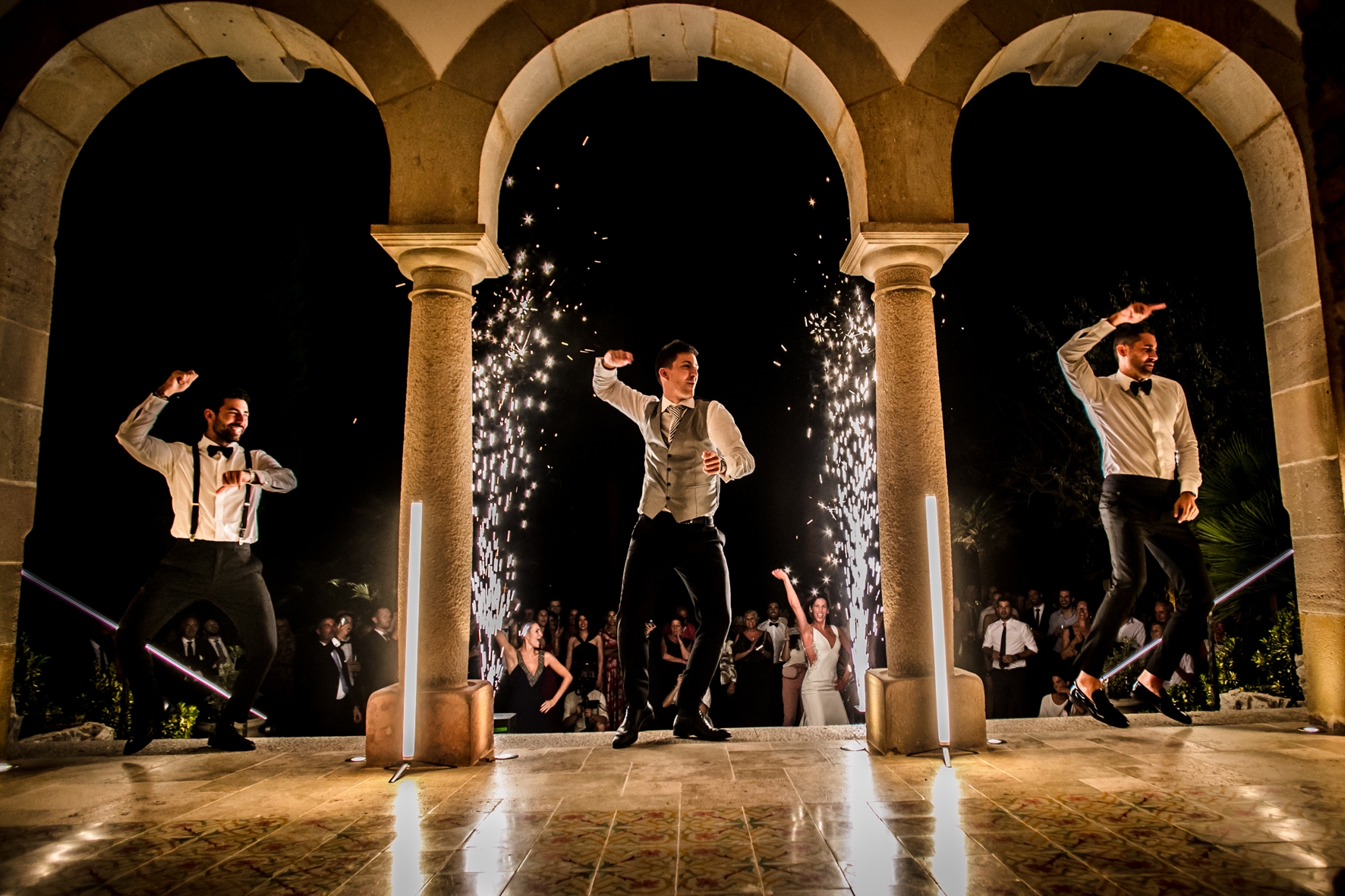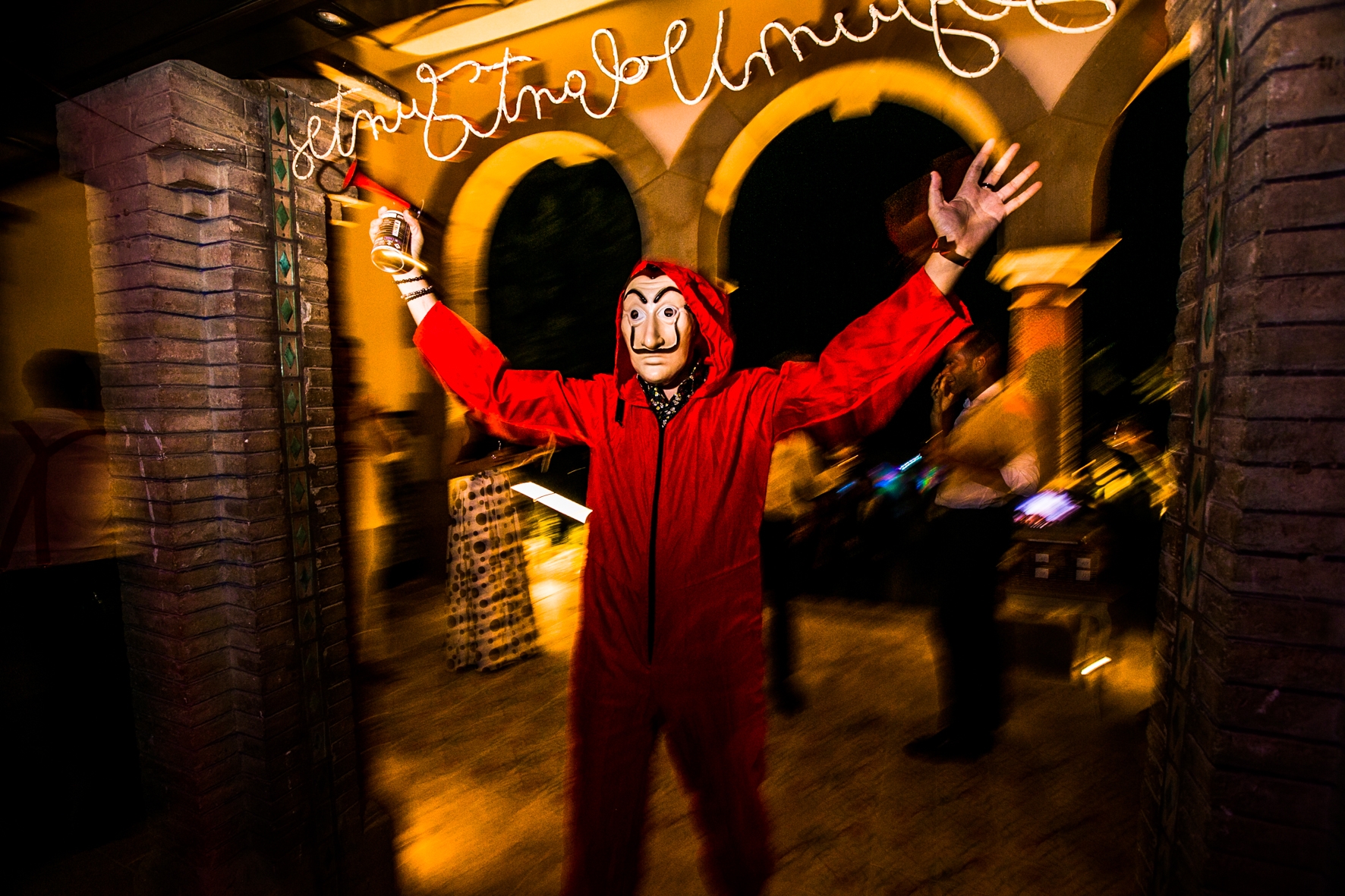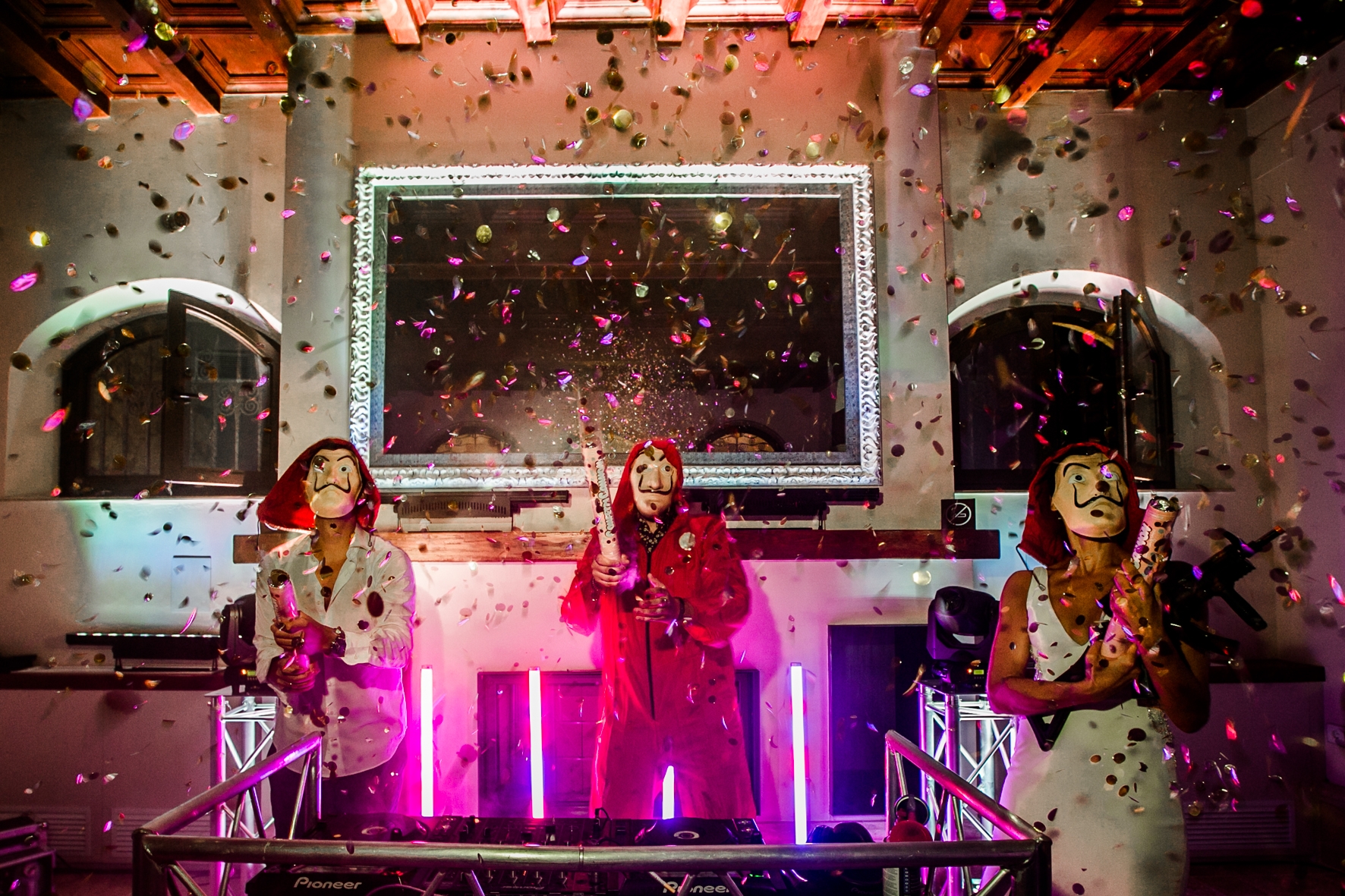 "Andreu! Que si estamos recuperados? IMPOSIBLE!!! Seguimos eufóricos, emocionados, flipados,…en definitiva FELICES. Ni en nuestros mejores sueños podíamos imaginar algo así. Y tus fotos DE ESCÁNDALO!! No nos equivocamos en absoluto con el feeling que nos transmitiste desde el primer momento. Esperamos que hayáis disfrutado tanto como nosotros de todos y cada uno de los momentos de nuestro día. Nos sentimos inmensamente felices de haberos tenido en nuestro equipo."
Maria and Hugo